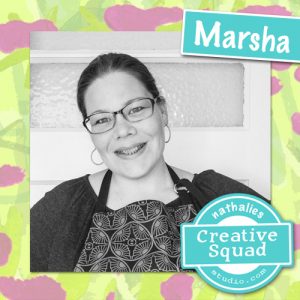 Here's a post from my Creative Squad! Today we have Marsha Valk back with us again for another round of fun. Welcome back! Marsha is using my Mid Century Squared, Neato, Funky, Gnarly, Groovy, Jazzed and Far Out foam stamps for this awesome tote… and our theme for April: Feel the Rhythm – We're thinking about patterns this month and using stamps to create a rhythm of marks. Show us your sense of rhythm!
---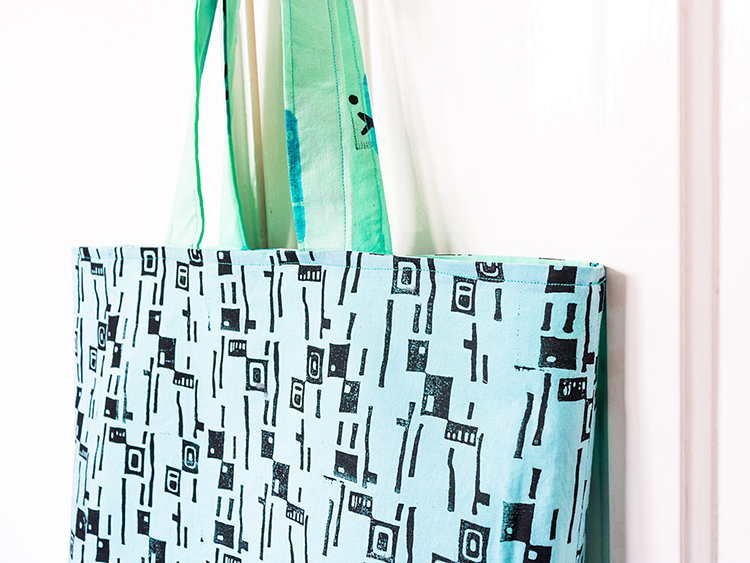 I remember that when I saw Nat's new stamp designs for ArtFoamies I immediately thought of stamping them on fabric. So that's what I did!
When it comes to stamping fabric designs, I always like to think about what I want to do with the fabric. This time I thought it would be cool to try and sew a simple tote bag.
You can find tons and tons of great sewing tutorials on YouTube these days. So what I tend to do is to look for a tutorial that matches my sewing skills, gather all the materials and then go from there.
For the tote bag pattern I chose, I needed two different fabric designs, so I bought two slightly different colours of cotton fabric.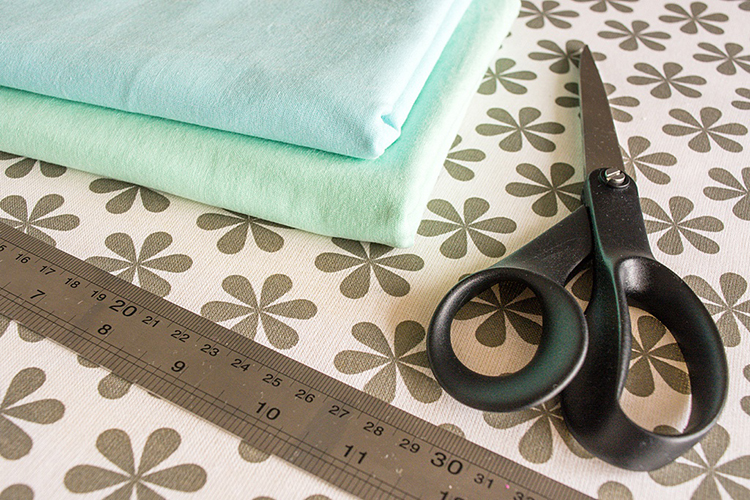 Step 1 Pre-wash and iron the fabric before printing. The paint will grab the cotton fibres a lot better when all the sizing is washed out.
If you already know what you are going to make with the fabric once it's printed, you can cut it to the sizes needed for your project at this point.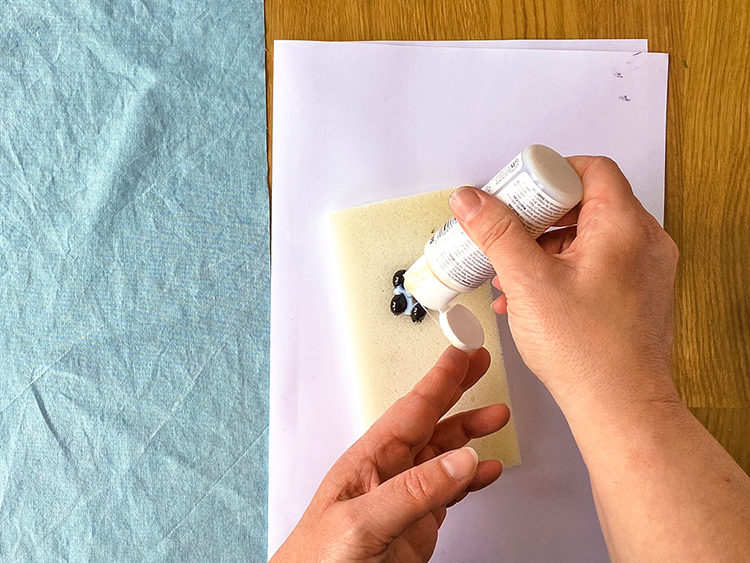 Step 2 Set up your printing station. Protect your work surface if needed. The paint usually seeps through the fabric onto the underlying surface, so make sure you can easily wipe it clean.
Choose the paint colours you want to use. Limit your colour palette to a maximum of two colours plus a neutral.
You can use regular acrylic paint to print on fabric, but if you want it to be washable, you'll need to use fabric paint or acrylic paint mixed with a fabric medium.
Follow the instructions on the packaging to make sure you are mixing the correct amount of paint/medium for the best result.
I'm using acrylic paint mixed with a fabric medium. You can mix it on an inking palette and use a brayer to apply the paint to your foam stamps or you can create a custom stamp pad using an ArtFoamies StampBuddy.
Step 3 Start stamping!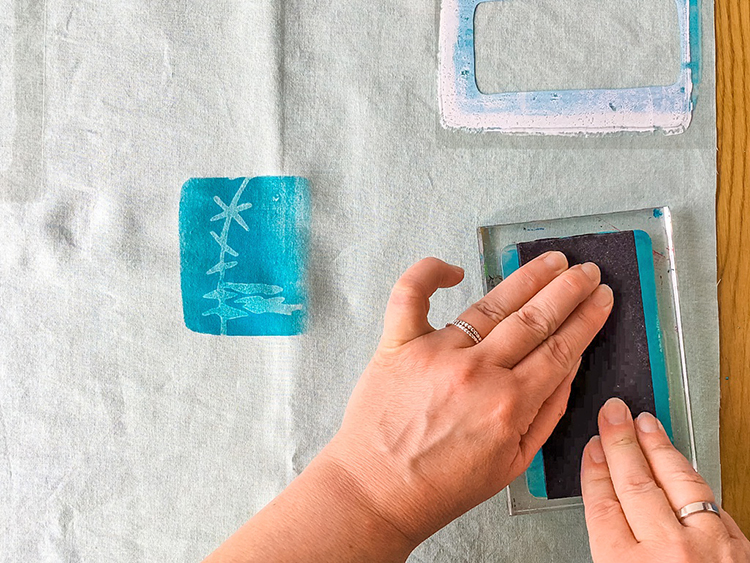 Step 4 For my second fabric design I also used one of my smaller gel printing plates to print with.
First I handcut three stencils from transparencies slightly larger than the gel printing plate and I placed the stencils on my fabric to help me determine the pattern I wanted to print.
Cover the brayer with paint and then roll the paint out over the gel printing plate.
Take a foam stamp and stamp it into the paint. Here I am using Nat's Groovy stamp.
Press the gel printing plate paint-side down onto the fabric on top of the stencil. Lift up the gel printing plate.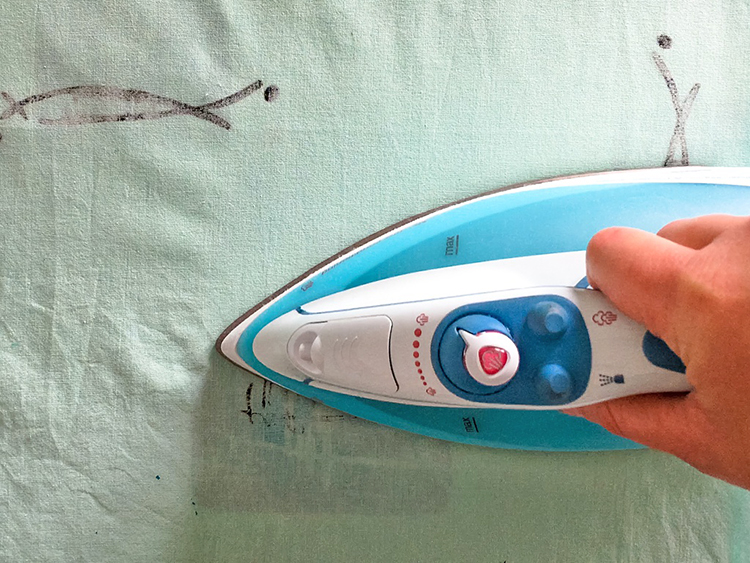 Step 5 Leave your gel printed fabric to dry entirely before heat setting the paint with an iron. Consult the label of your fabric paint or fabric medium for the exact instructions.
Be sure to protect your ironing board cover with a cloth or parchment paper before ironing printed fabric. This will prevent the paint from accidentally staining the cover.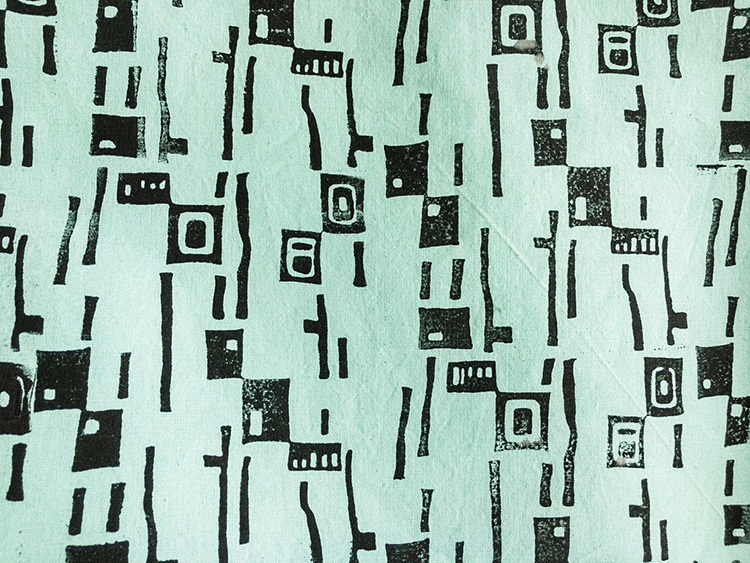 Step 6 Now your fabric is ready for the sewing project of your choice! This one I printed with Nat's Mid Century Squared stamp.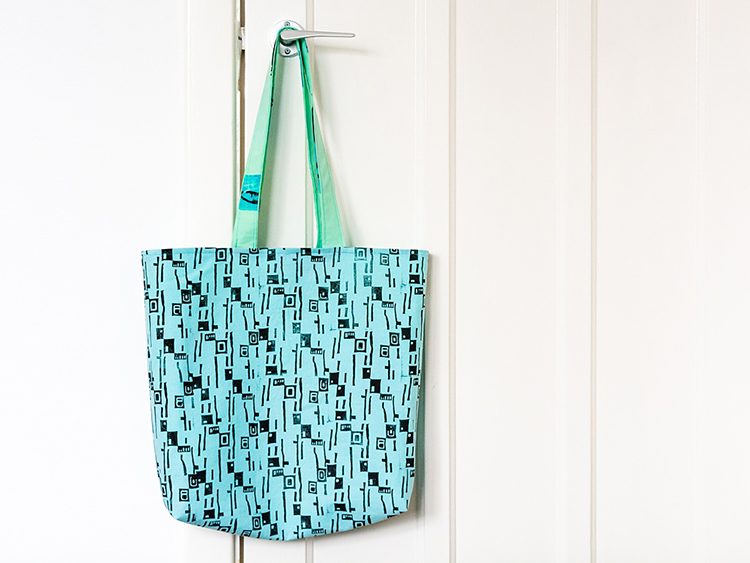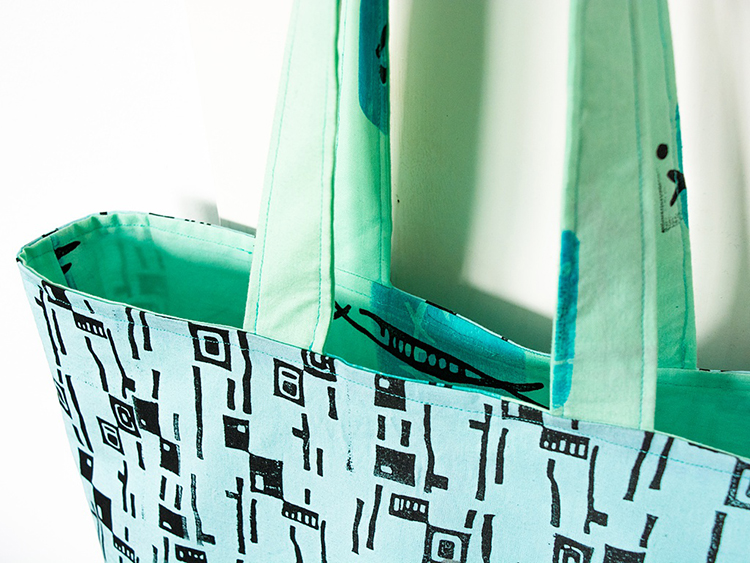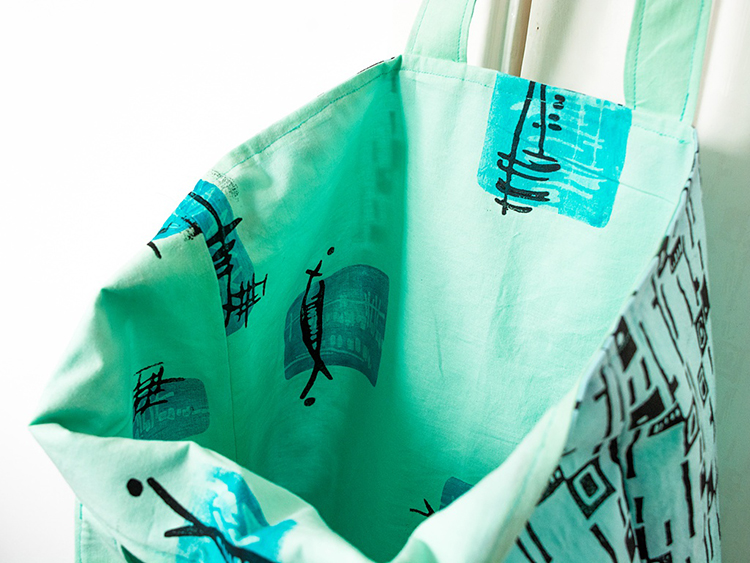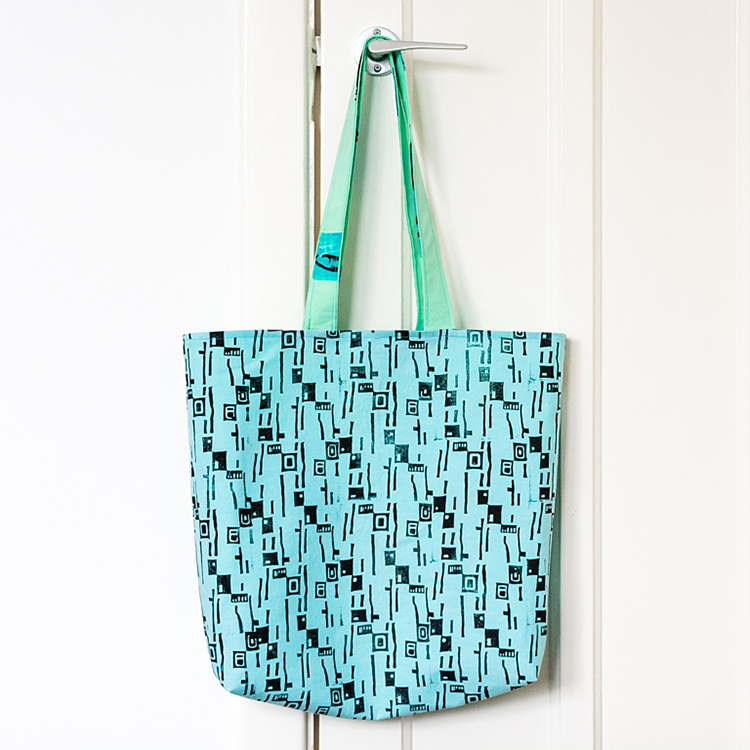 Happy foam stamping!
---
Thank you Marsha for inspiring us to create some of our own printed fabrics for sewing projects! You can find my foam stamps in my online shop if you'd like to create the patterns that Marsha shows. In addition to sewing equipment, here are some of the other supplies that she used: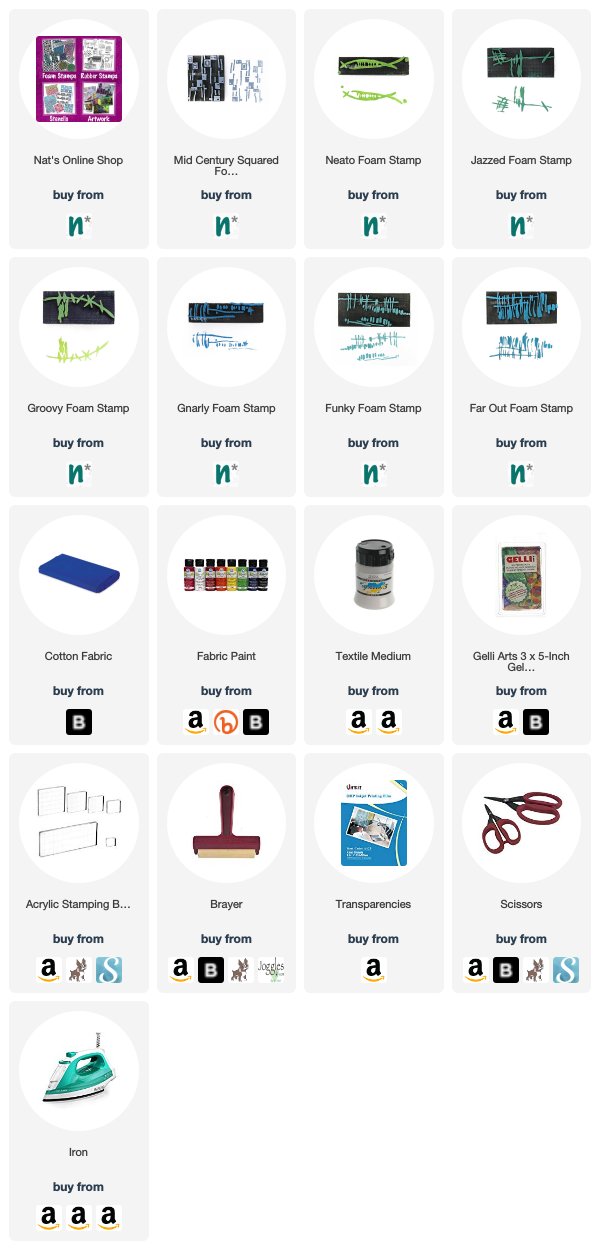 Feel inspired? Working on something yourself that you'd like to share? I love to see how you interpret our monthly themes. Email me how you used my stencils and stamps with the theme and email me an image – I would love to share your projects in my next "n*Spiration From Around the Globe".