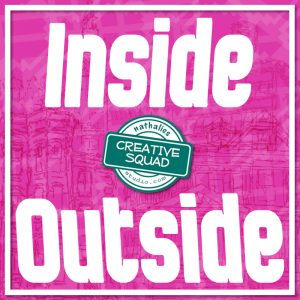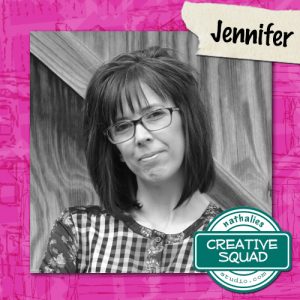 Hello my friends from the Creative Squad! Today we have a boldly patterned and colorful art journal page from Jennifer Gallagher. She uses my Batik stencil for some awesome background patterns and my Stroll Around the Block stamp set for the houses. This month's inspiration was our theme:  Inside Outside – Inside can be cozy and warm. Outside is about fresh air and freedom. Are you a homebody or do you suffer from cabin fever? We're creating with these opposites in mind.
---
This month we are creating with opposites in mind. I immediately thought of positive and negative and wanted to play with this idea through stenciling. I went straight to my Dylusions large journal to create a fun art journal spread. Nat's Batik stencil is one of my favorites and the bold designs would be perfect for the play on positive and negative space. On the right hand side page, I laid my stencil down and painted with Dylusions Mushy Peas, leaving some parts of the design not painted. I then filled in those spots with the matching Dylusions Ink Spray in Mushy Peas. This is where the fun starts. There will be a lot of ink left on the stencil. Carefully turn the stencil over and press it down on the left hand page. This will leave the opposite, yet complementary, design of your stencil. Do this technique multiple times until you are satisfied with the left hand page.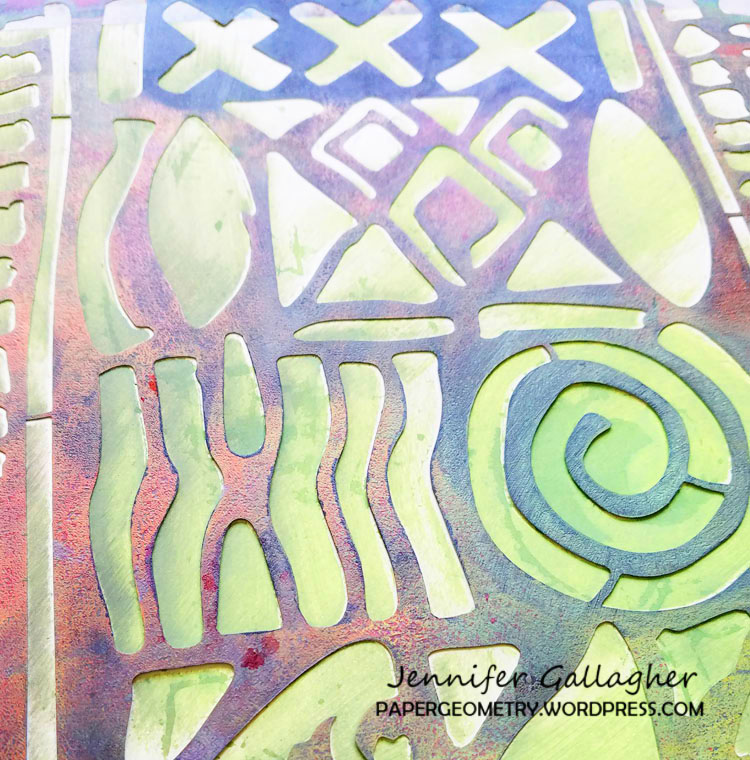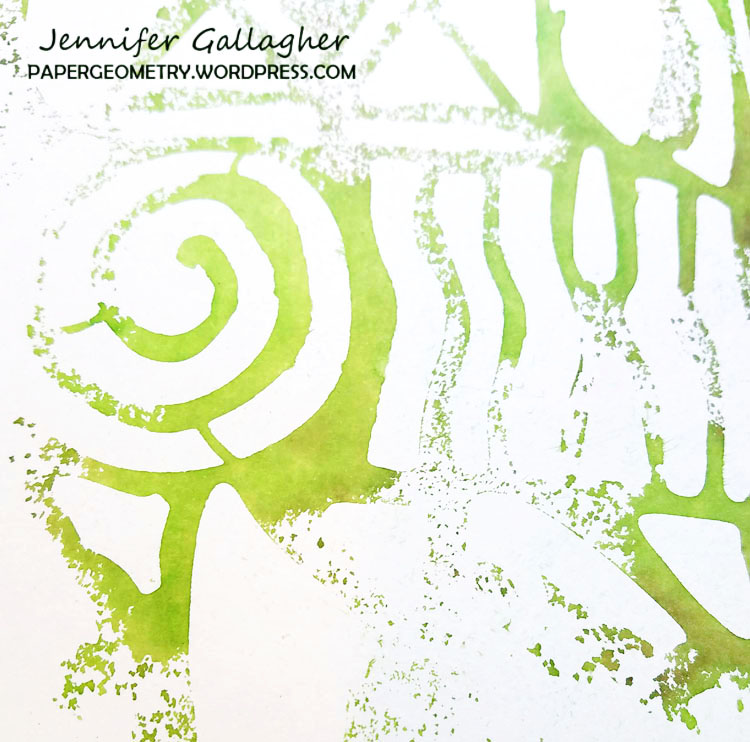 I knew I wanted to add another color and decided to go with a complementary color choice. Red is the complement to green but this always makes me think of Christmas. I tend to avoid this direct combination in my art. I decided to go with a deep pink and peony blush was just perfect. I sprayed my peony blush ink spray through the stencil on the right page and then pressed the leftover ink onto the page on the left. Repeating the process the same as before.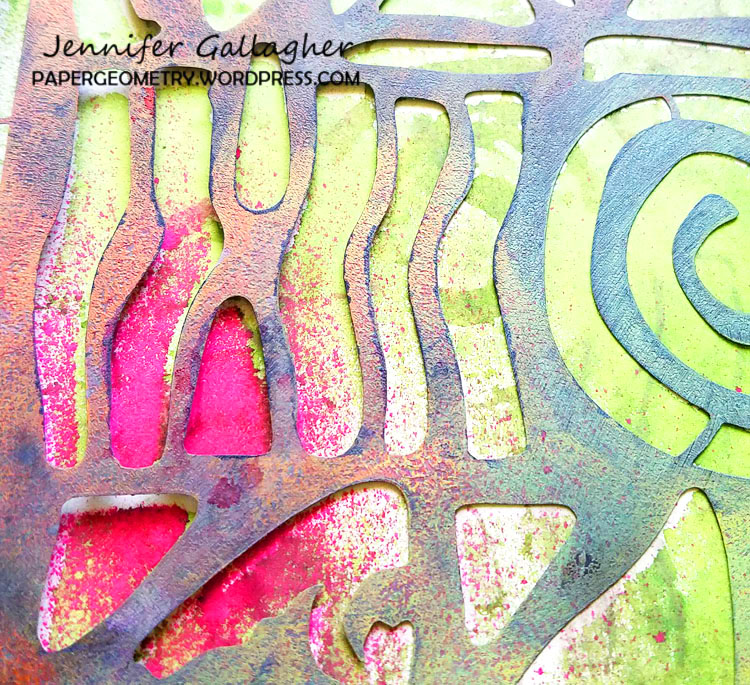 At this point I added a third color for a visual pop. Yellow is always great for this, so I used my Distress Stain in mustard seed. And no page in my art journal is complete without a little black paint. The 'x' design on Nat's Batik stencil makes a cool design detail.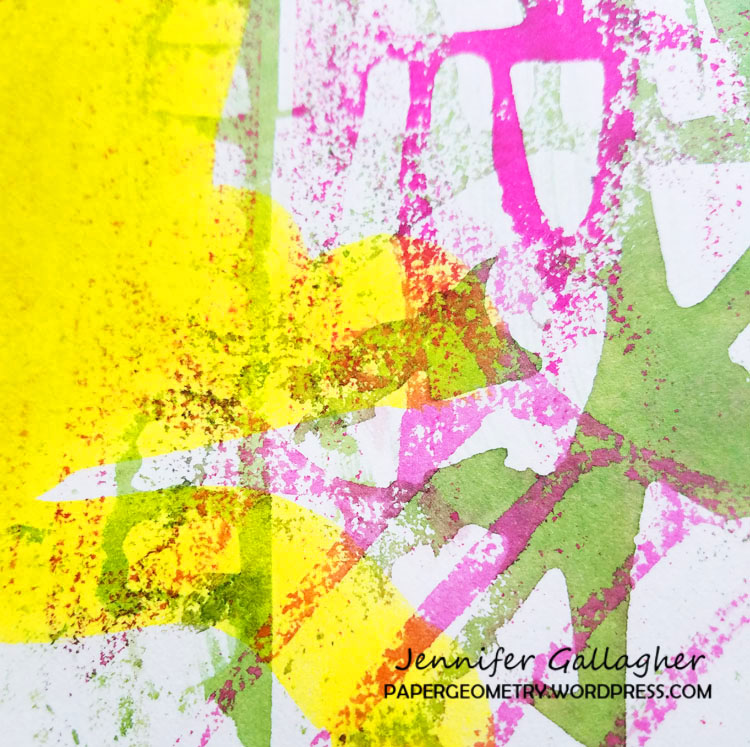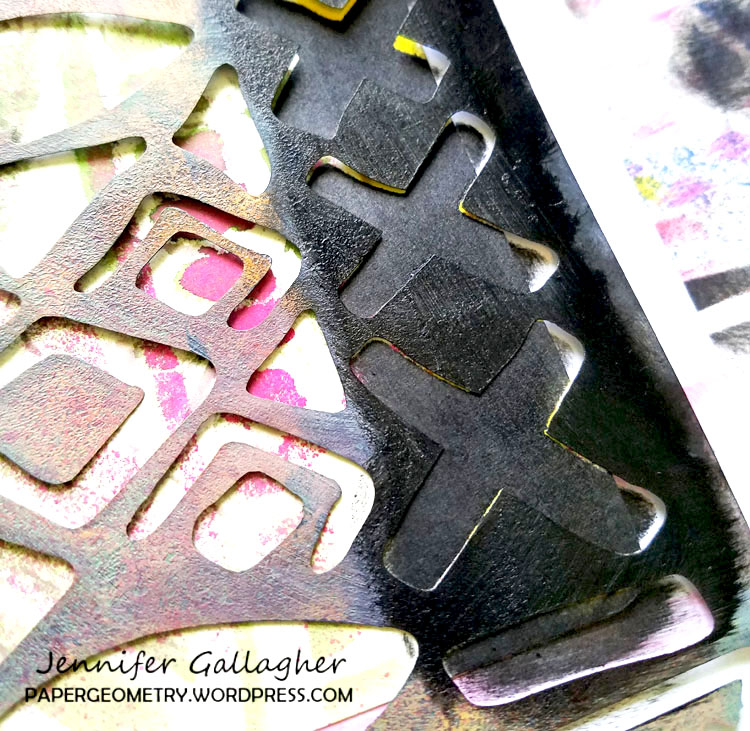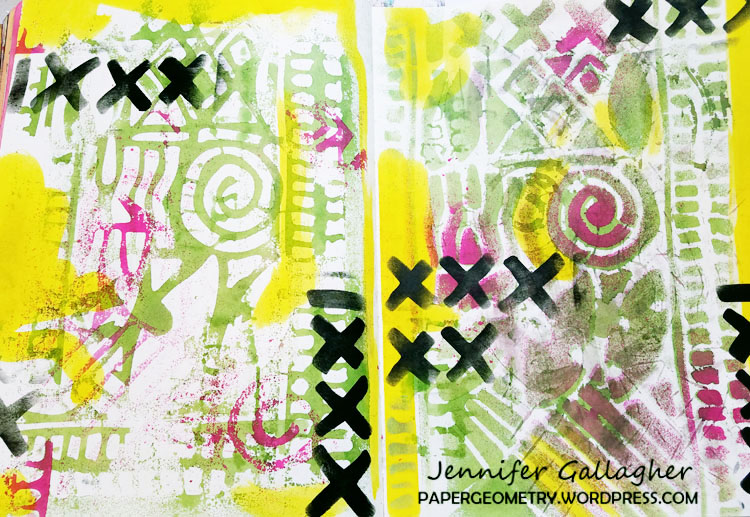 I stamped up a few of Nat's rubber stamps from her Stroll Around the Block Set and finally, keeping the theme of opposites in mine, I settled on the Art Deco stamp and the Queen Anne stamp. I colored them with my Dina Wakley Media scribble sticks.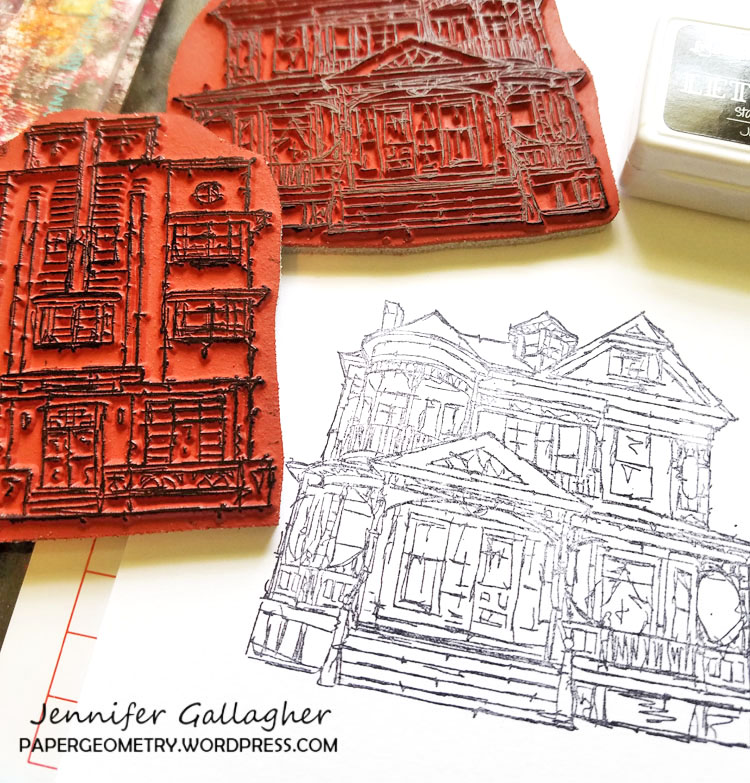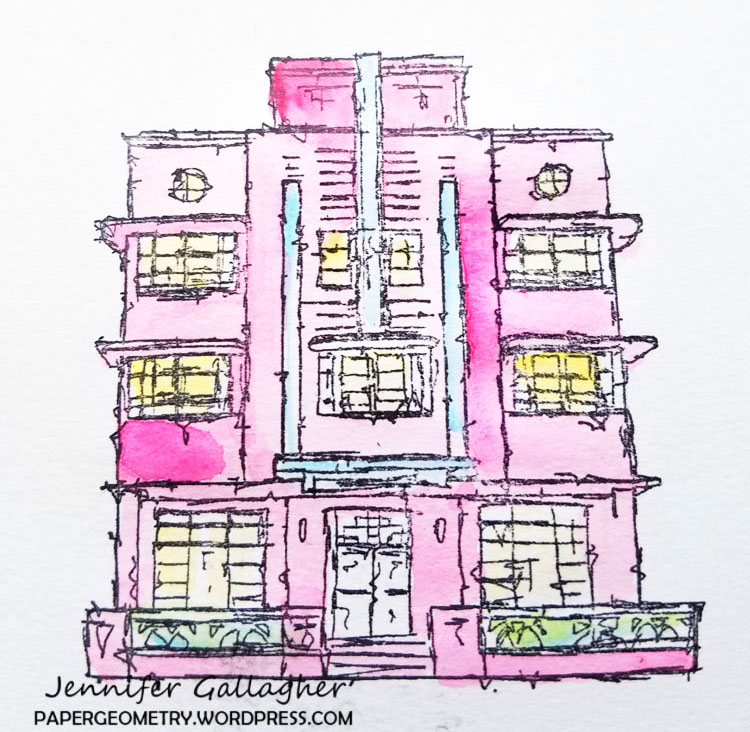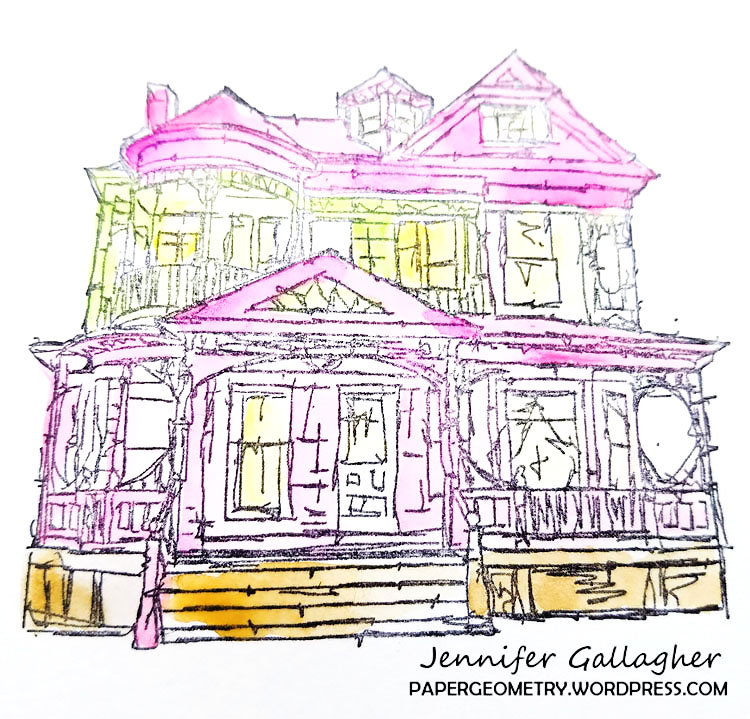 I cut out the stamped images and placed them on my pages with scor-tape. I added journaling on both pages with my fude ball pen and ran a stripe of Dina Wakley Media washi tape down the center of where the pages meet. I hope you have enjoyed this page. Be sure to play along with the Creative Squad each month and share your creations with us.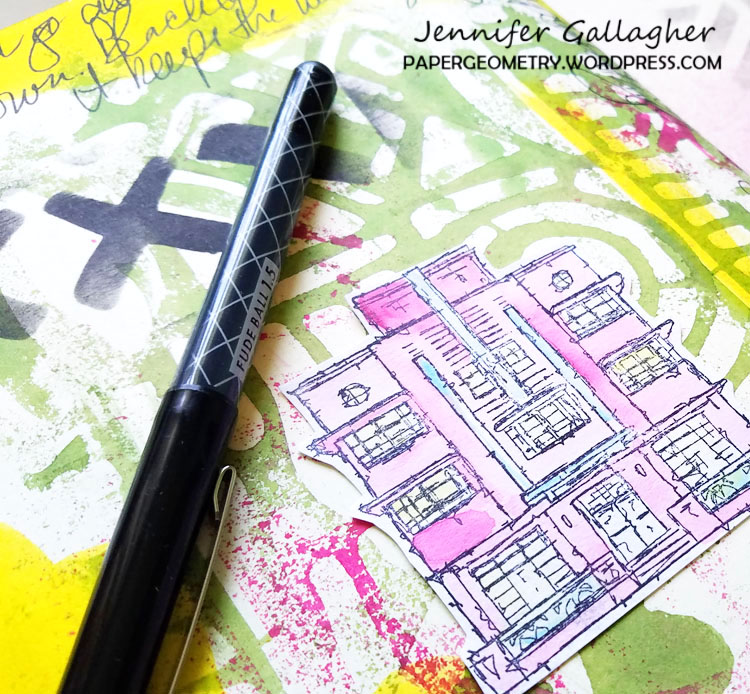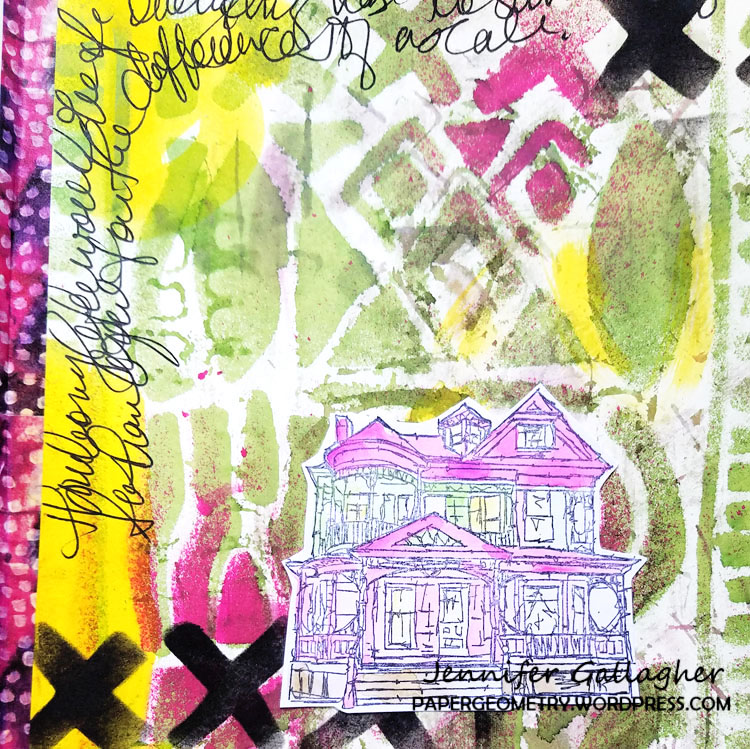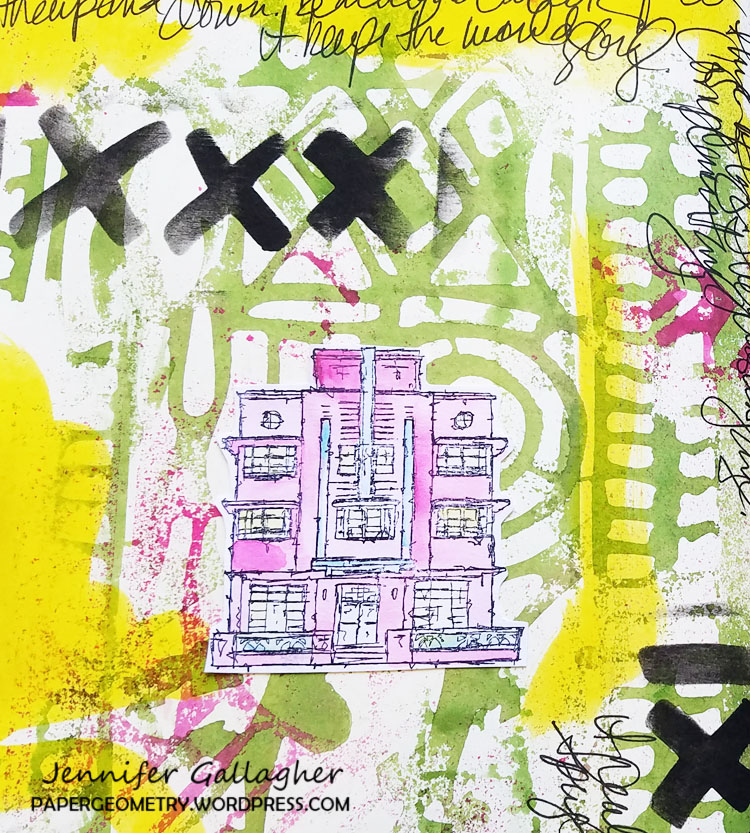 ---
Thank you Jennifer! I love all the different elements you pulled out of my Batik stencil for that gorgeous background! Here are some of the supplies that Jennifer used:
Feel inspired? Working on something yourself that you'd like to share?  I love to see how you interpret our monthly themes. Email me how you used my stencils and stamps with the theme and email me an image – I would love to share your projects in my next  "n*Spiration From Around the Globe".