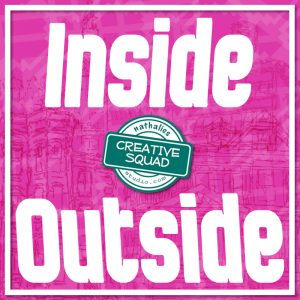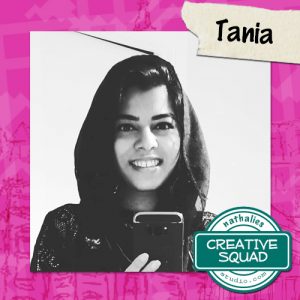 Hello from my Creative Squad and welcome to a project from Tania Ahmed. Tania is bringing us a super fun easel card using my Stroll Around the Block set of house stamps, my My Home is My Castle stamp, and my What's the Point stencil. Be sure to watch her awesome video for the how-to and join us for this month's new theme: Inside Outside – Inside can be cozy and warm. Outside is about fresh air and freedom. Are you a homebody or do you suffer from cabin fever? We're creating with these opposites in mind.
---
I was inspired by this month's theme to create an easel card as a play on the "inside Outside" theme! My main focus was the Queen Anne Building stamp which is a part of the Stroll Around the Block Set #1.
The theme made me think about whether I preferred to stay at home or be outside. Did I prefer my own company or to be around people? As I get older I am getting more and more comfortable in my own skin and realising that I can have moments where I prefer one or the other scenario and that it's okay! I'll have days where I want to make a clean and simple project and then there will be days when I will be absolutely covered in paint and making happy creative messes!
I decided to make a video tutorial showing how I made this easel card, and I loved how it turned out :) Click on the video below to watch:
Here are also some photos: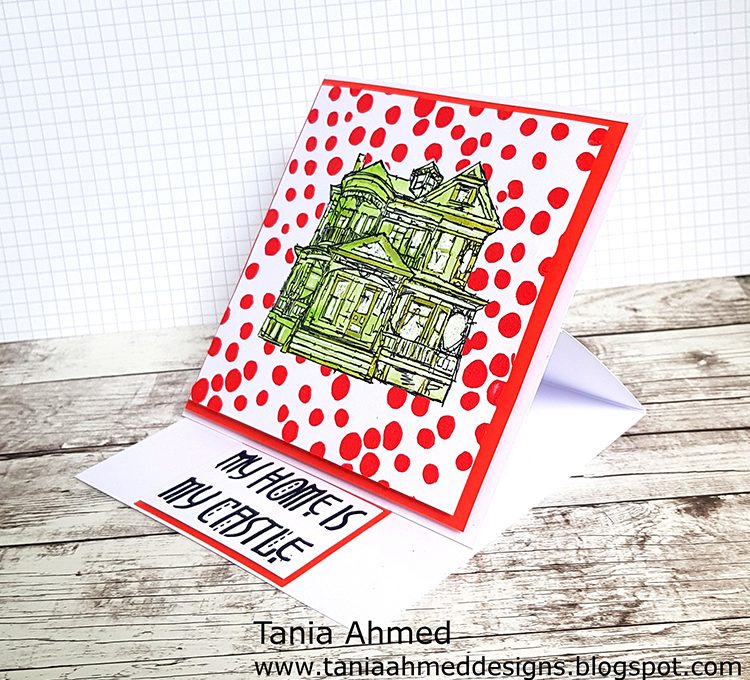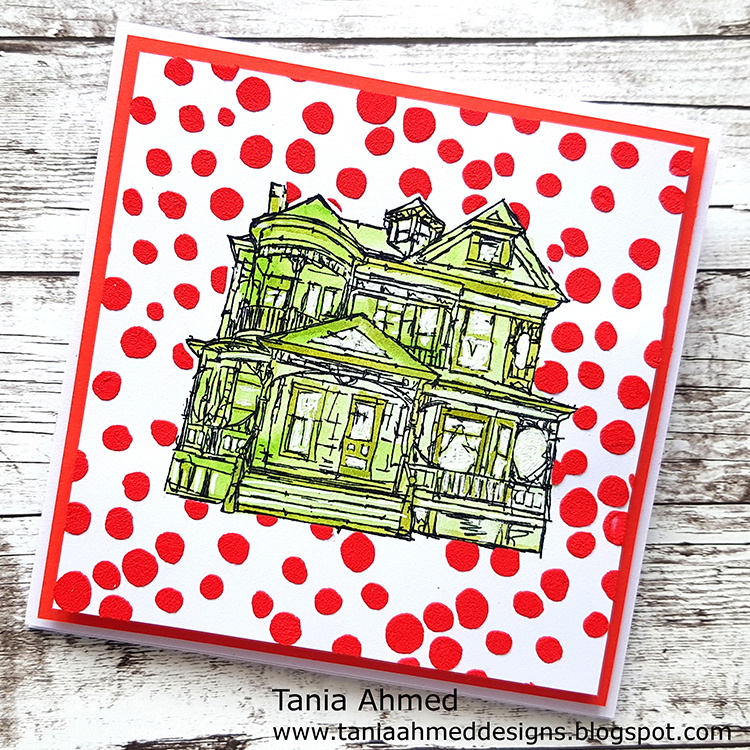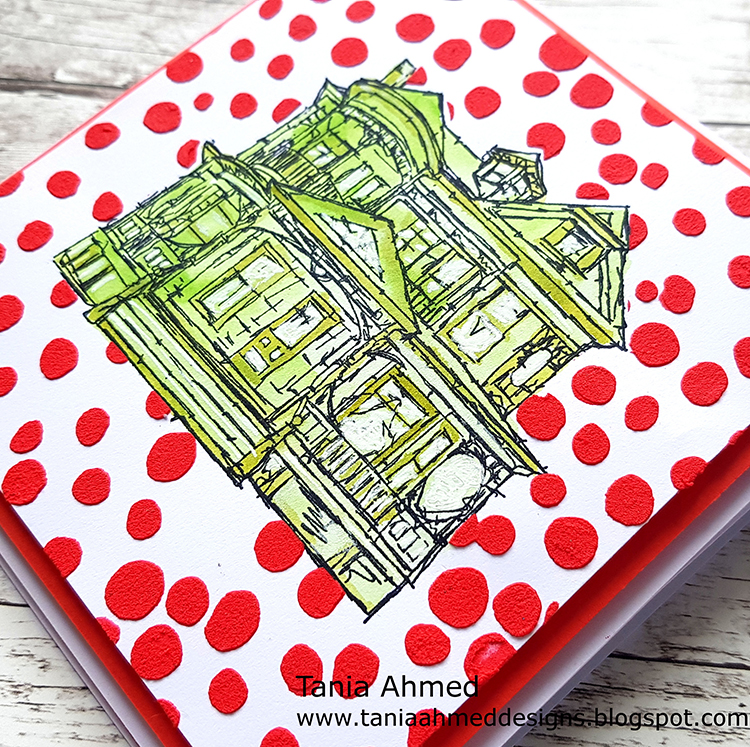 ---
Thank you Tania! I'm just loving your video and seeing the awesome texture you created with my What's the Point stencil on this card! Also those colors are yum! In addition to various cardstock and papers, here are some of the supplies that Tania used: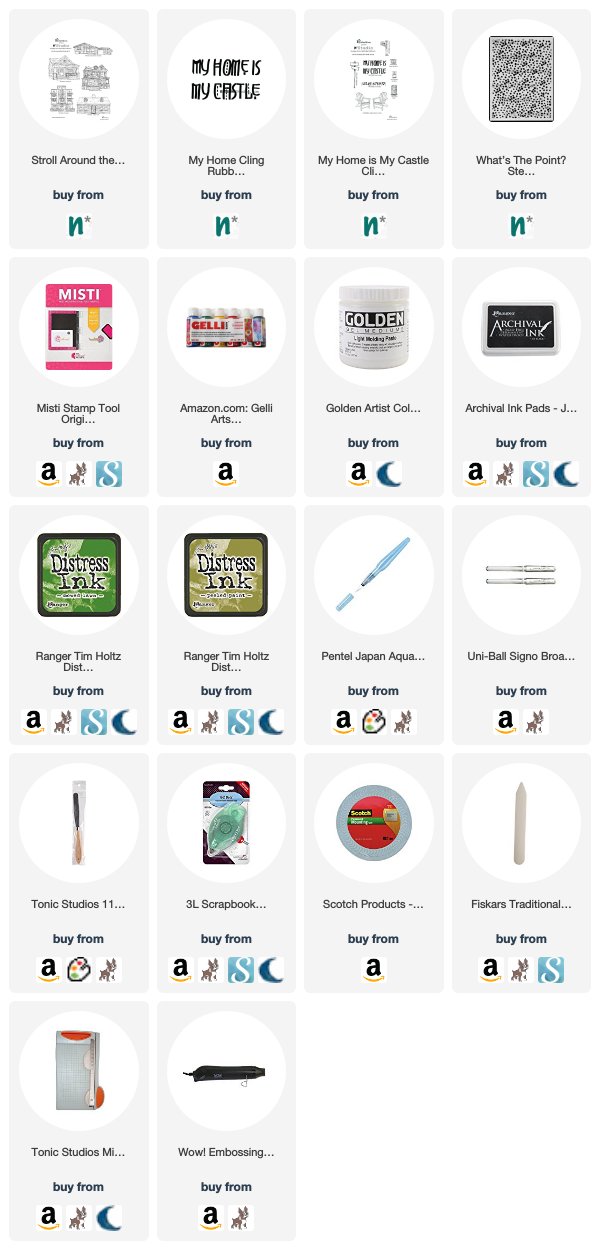 Feel inspired? Working on something yourself that you'd like to share?  I love to see how you interpret our monthly themes. Email me how you used my stencils and stamps with the theme and email me an image – I would love to share your projects in my next  "n*Spiration From Around the Globe".
SaveSave
SaveSaveSaveSave