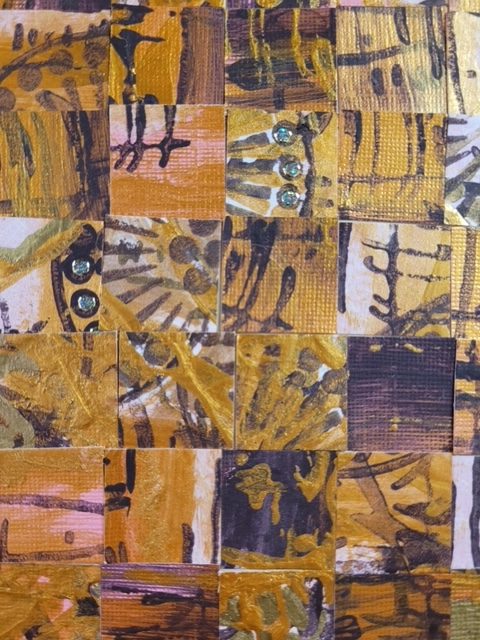 Our friend and Creative Squad member Judi Kauffman shared some inspiring extras with us this month: an upcycled calendar collage and some beautiful envelopes.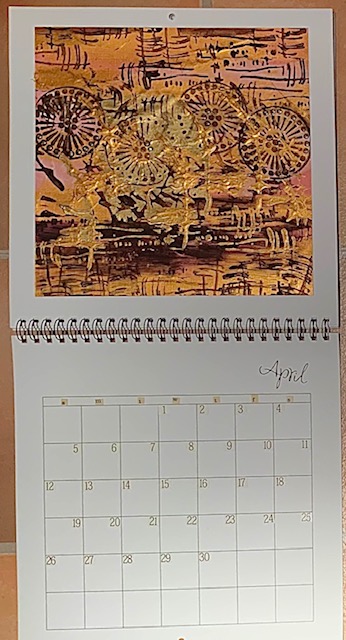 Last year Judi created a calendar for the year ahead that we shared with you here in this post.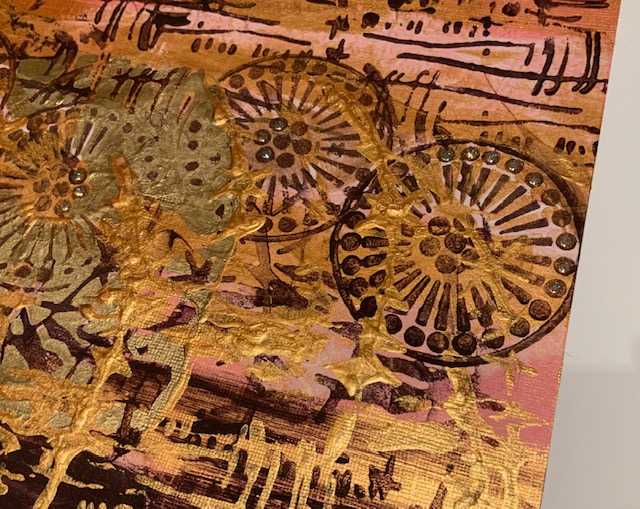 She used my Grove Street, Groovy and Gnarly foam stamps to create this page.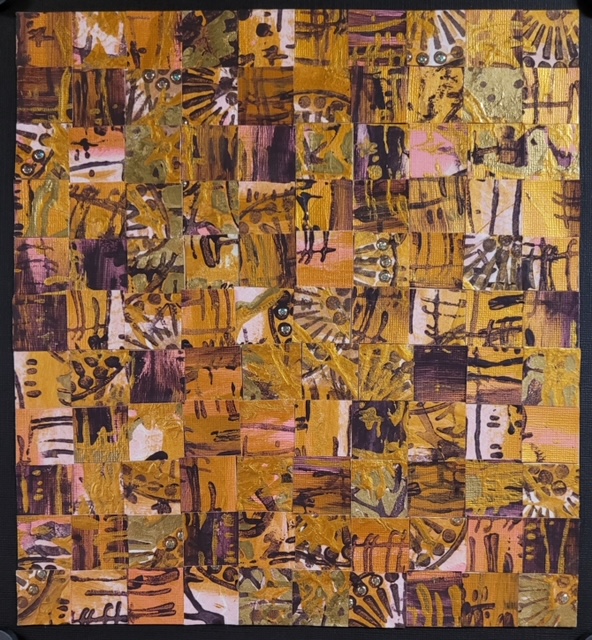 And then Judi totally surprised us this month with a reimagining of the calendar. She saved her stenciled calendar pages from 2020 and for most of the months she turned them into bookmarks and card fronts. But for this one she decided to cut the whole piece into 1" squares and reassemble it into a mosaic. She said it's her way of giving visual form to this horrible year when everything felt like it had crumbled into tiny pieces by making it into something interesting and cohesive. It's going to become the first calendar page for 2021! Turning over a new page, as it were.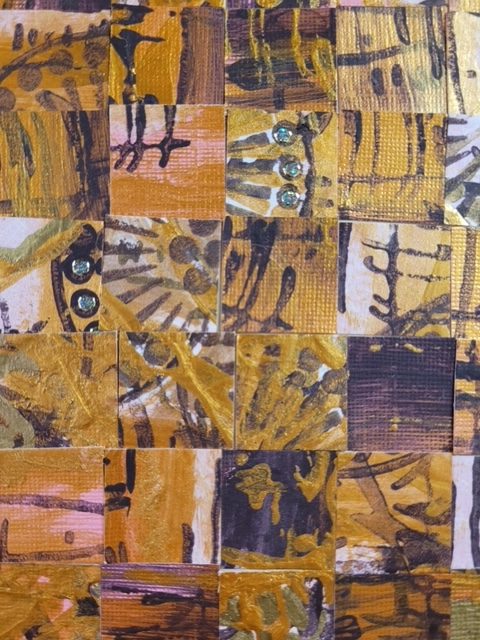 Judi also created a fantastic wall hanging from another calendar page redo.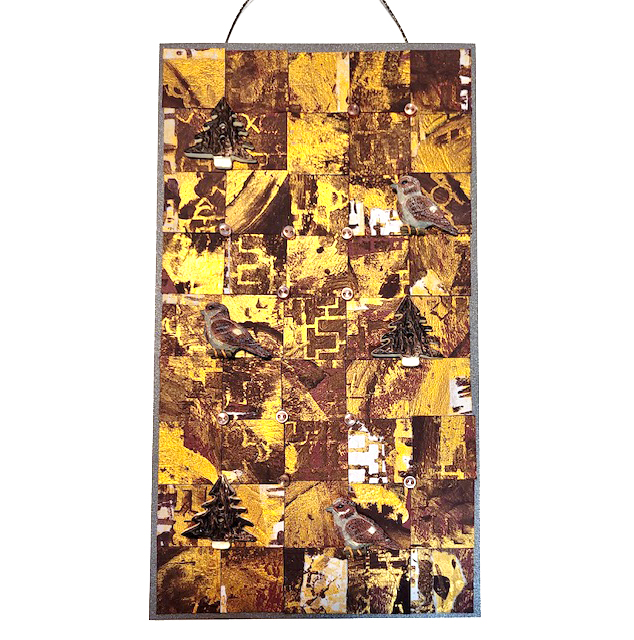 She writes, "I made mosaics out of another of the stenciled calendar pages, adding some dimensional bird, tree, and mini buttons for embellishments."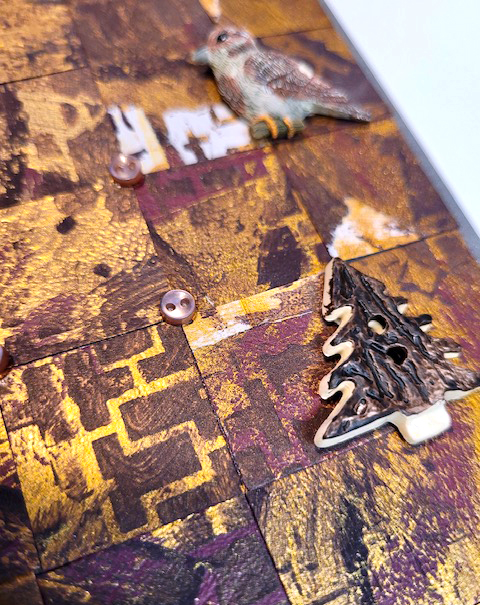 What a fantastic idea for those old calendars.
Judi also shared with us some envelopes she created using my Mini Motifs rubber stamp set. She writes, "The method: My go-to "Stamp & Drag" where there's the look of motion." Love the look and the softer lines.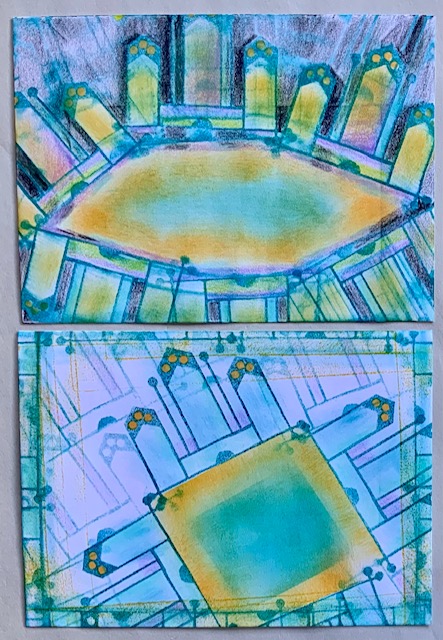 Envelopes definitely deserve just as much love as the cards that go inside them and we think these are beautiful! 
Are you sending snail mail these days? Follow Judi's lead and try stamping some of your envelopes too.
Here are some of the supplies Judi used: