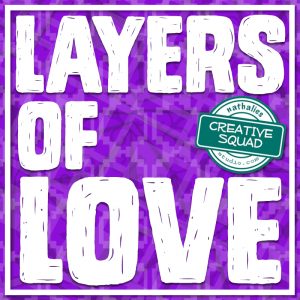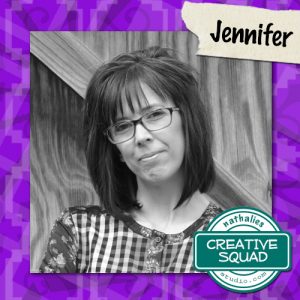 Welcome to a post from the Creative Squad! Today we have a set of Artist Trading Cards from Jennifer Gallagher – little masterpieces of layered fun for sure! Jennifer uses my Batik and Kassel stencils along with this month's theme: Layers of Love – We love layers and all the juicy yummy goodness they bring to mixed media. This month we're layering it up and letting viewers discover all the different strata of our artistic mark making.
---
One of the great joys of working in mixed media is creating delicious layers of color and pattern. This month, I thought I would share with you a fun way to create the perfect layered background you can use for many different projects.
I am starting with a sheet of watercolor paper, 140 lb. I used painters tape to create a square grid on my paper and painted some watercolor squares. You can do circles or any type of watercolor wash. Remember to leave a little bit of white space here and there. It leaves places for your eyes to rest.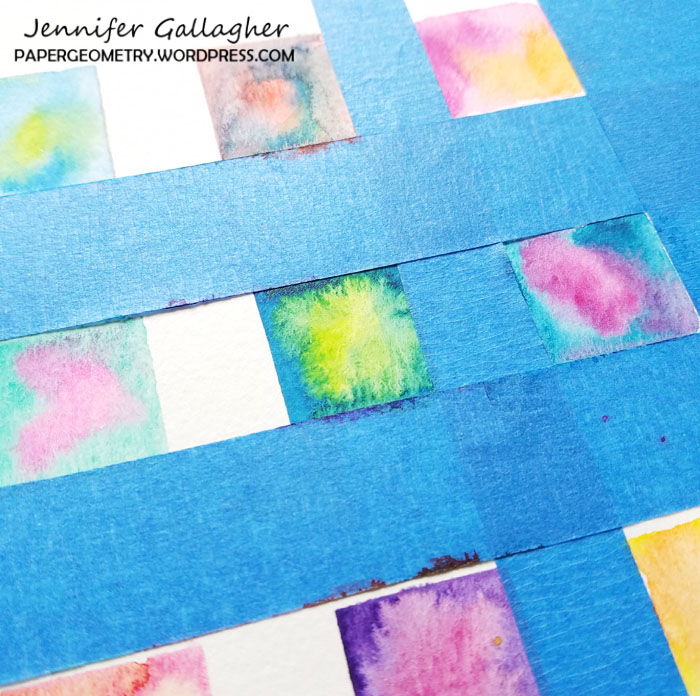 Next, I laid Nat's Kassel stencil over my watercolor paper and chose places to put the cube designs. Using my distress markers I drew in the design. The Tim Holtz water brush is the perfect tool for filling in the designs for a watercolor look.  I also did a little mark making with my watercolors. You will notice little black dots here and there.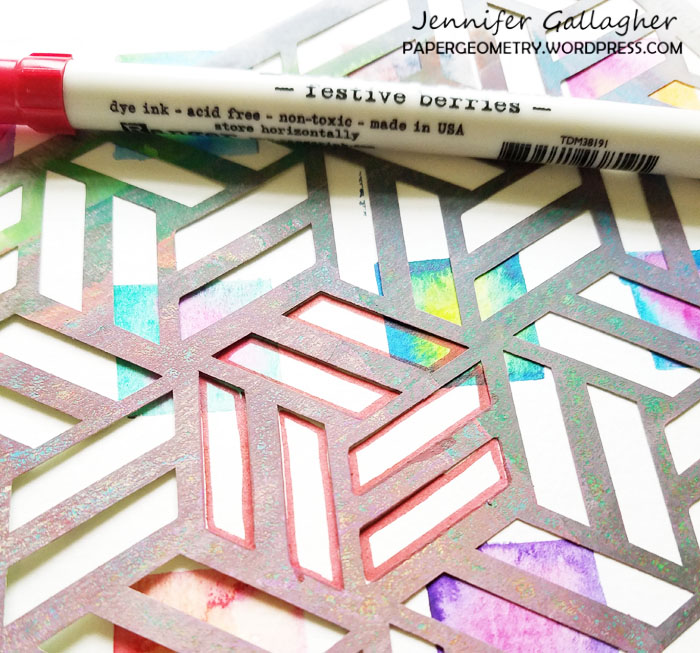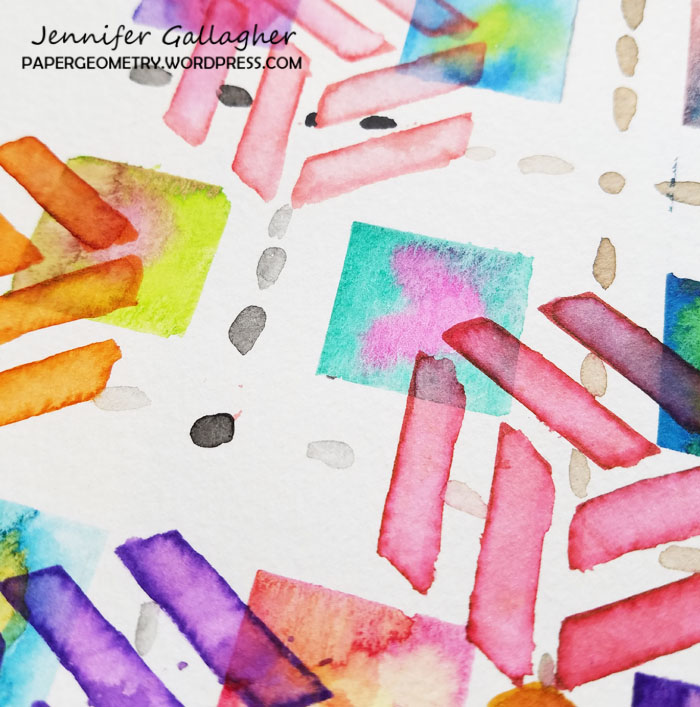 At this point I used my distress stains to add a few circular areas of color. Then I sprayed Dylusions ink spray through the Kassel stencil in a few select areas. Don't forget to keep some white space! At this point I chose a special stencil as a focal point. Nat's Batik stencil is the perfect one for this. I chose parts of the stencil I wanted to use and painted through with Dina Wakley Media paint in ruby and Dylusions black marble paint using a Tim Holtz mini blending tool.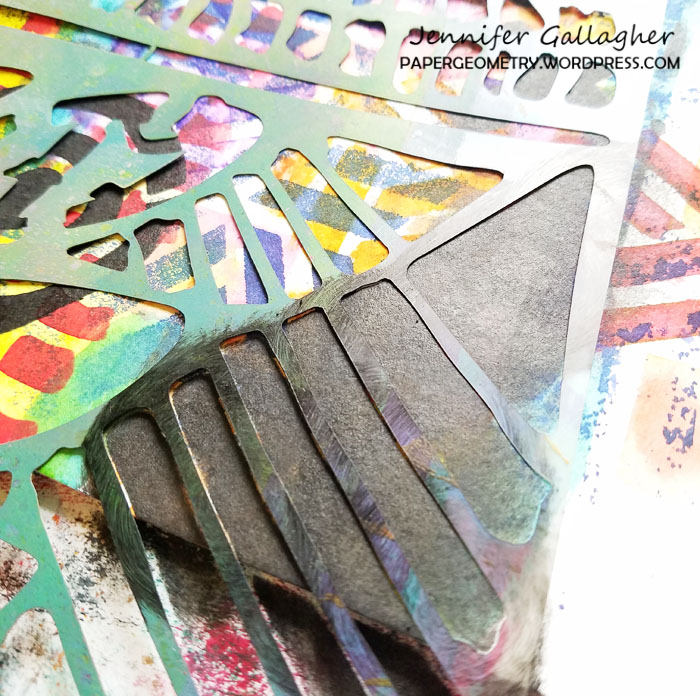 Once the black paint dried I went back over the designs with a Ranger Letter It Metallic Marker and a Uni Posca Pen. I also added some more art marks on the background with the white Posca Pen.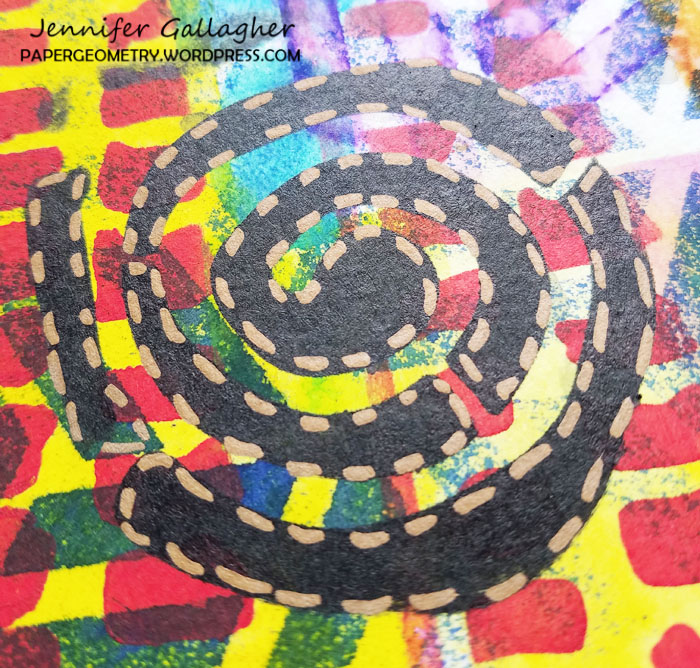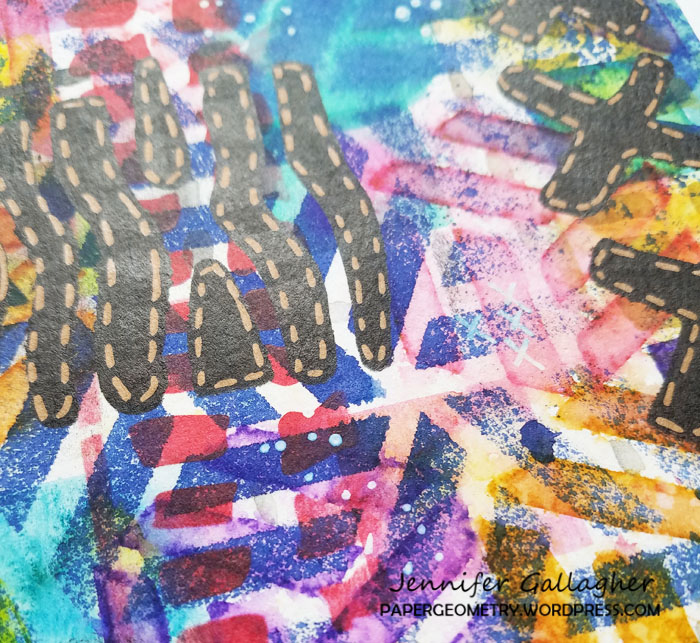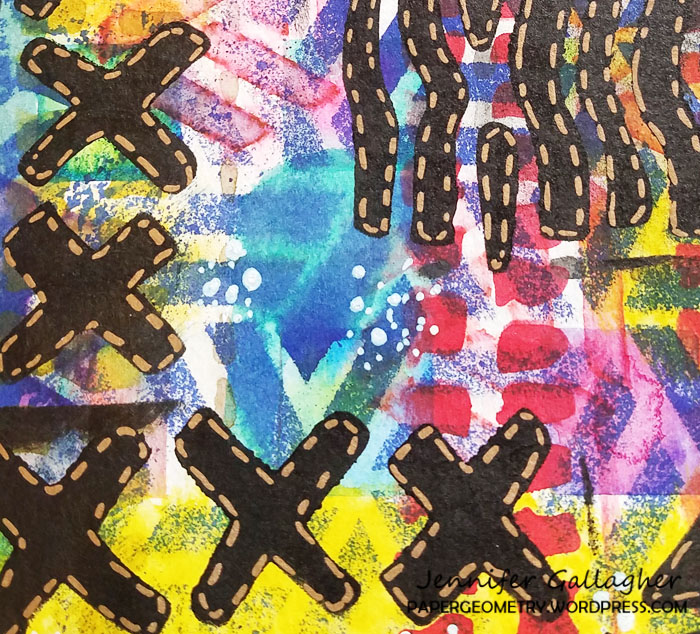 Now that we have this yummy layered paper, what can we do with it? I turned mine into Artist Trading Cards. You can use your background for a paper flag, bookmarks, or an art journal page. You are only limited by your imagination. Won't you join the creative squad this month and try our techniques?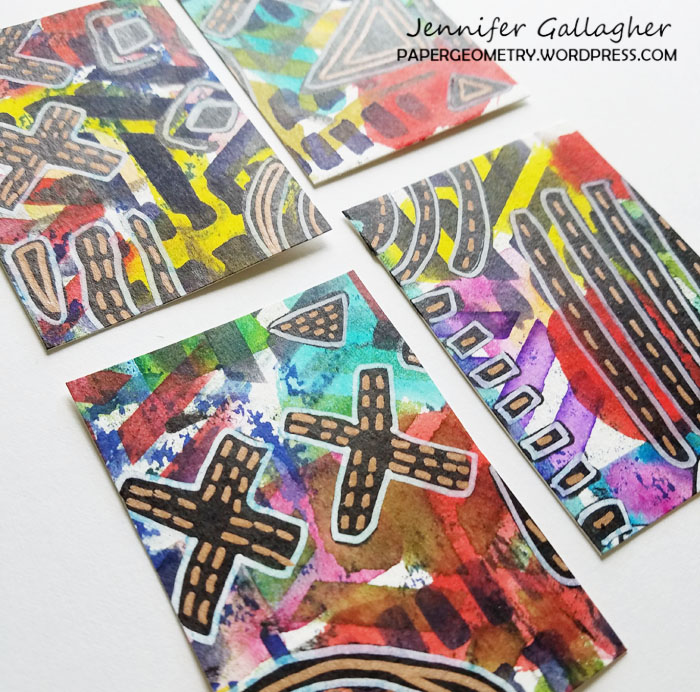 ---
Thank you Jennifer! I love how you used my stencils to create so many interesting layers of shape and color in these! They are really fun ATCs! Here are some of the supplies that Jennifer used:
Feel inspired to get in on the layered action? Working on something yourself that you'd like to share?  I love to see how you interpret our monthly themes. Email me how you used my stencils and stamps with the theme and email me an image – I would love to share your projects in my next  "n*Spiration From Around the Globe".
SaveSave
SaveSave
SaveSave