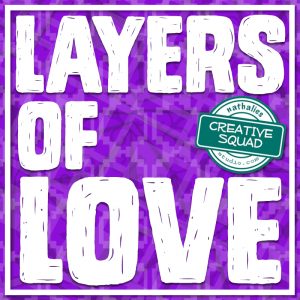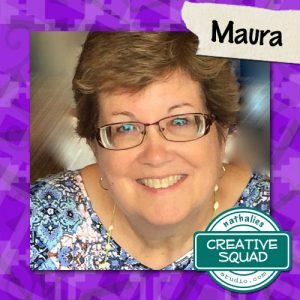 Hello and welcome to a post from my Creative Squad! Today we have a gorgeous art journal page from Maura Hibbitts, layering up my Fashion Dame stamp set, my  Art Deco Wallpaper, Amsterdam, and New Orleans stencils and totally rocking this month's theme: Layers of Love – We love layers and all the juicy yummy goodness they bring to mixed media. This month we're layering it up and letting viewers discover all the different strata of our artistic mark making.
---
I headed to my Dina Wakley Media Journal and started by brushing on a layer of Turquoise paint in a rather imperfect way so some white would still show. While the first layer dried, I worked on creating the "fabric" for the outfit. I used Prima watercolors and painted a couple of different designs on watercolor paper.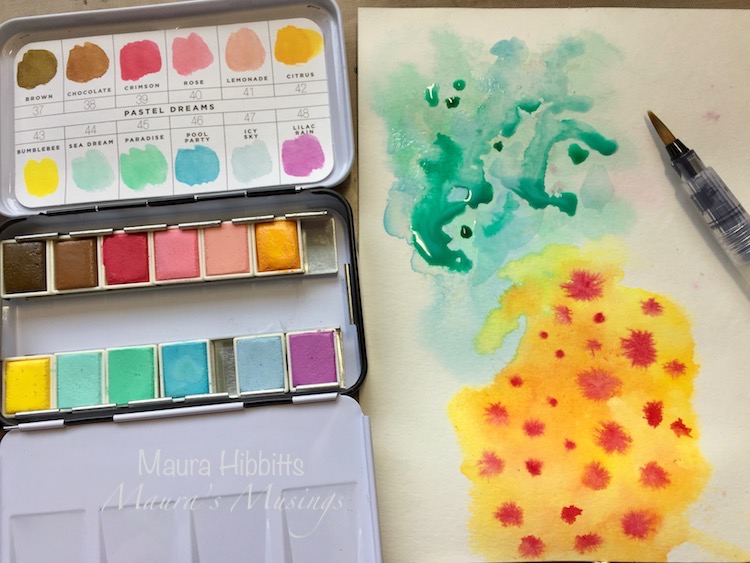 I stamped the Fashion Dame onto watercolor paper with black archival ink, then used a water brush and watercolors to color in the skin tones. I stamped the clothing onto the "fabric" designs I created earlier, then put her outfit on, and added some gold highlights.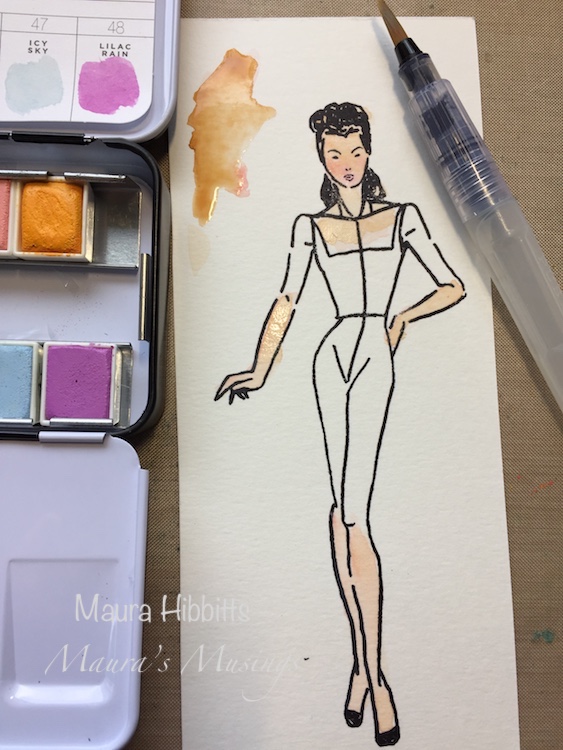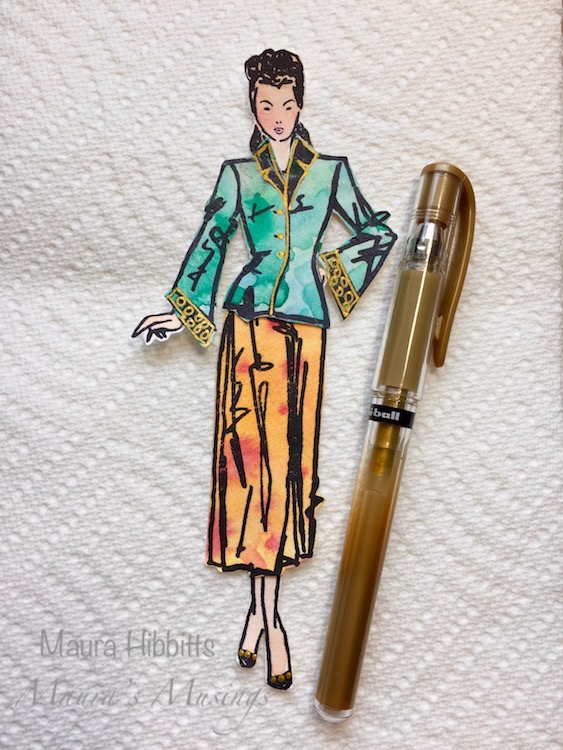 Back to the art journal page for a stenciled layer. I used the Art Deco Wallpaper stencil and Green Gold paint and a cosmetic sponge to stencil in the design. Once that dried, I turned the stencil upside down and added another sponged layer, this time with Ultramarine Blue paint.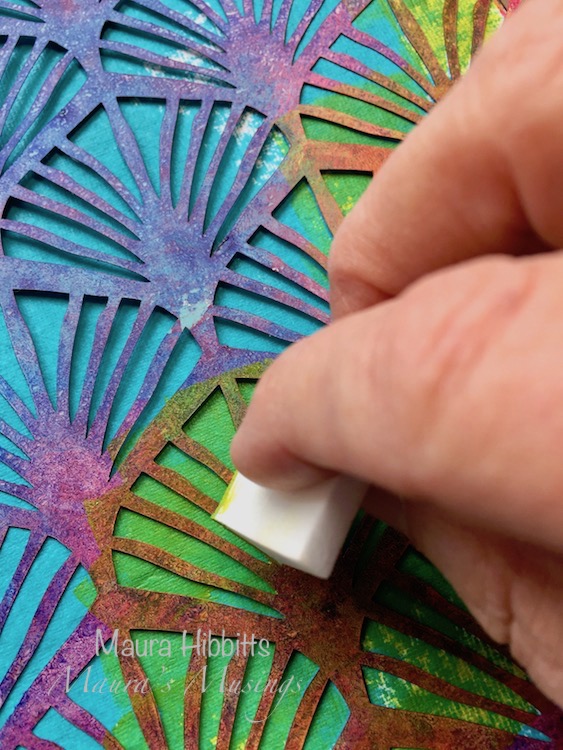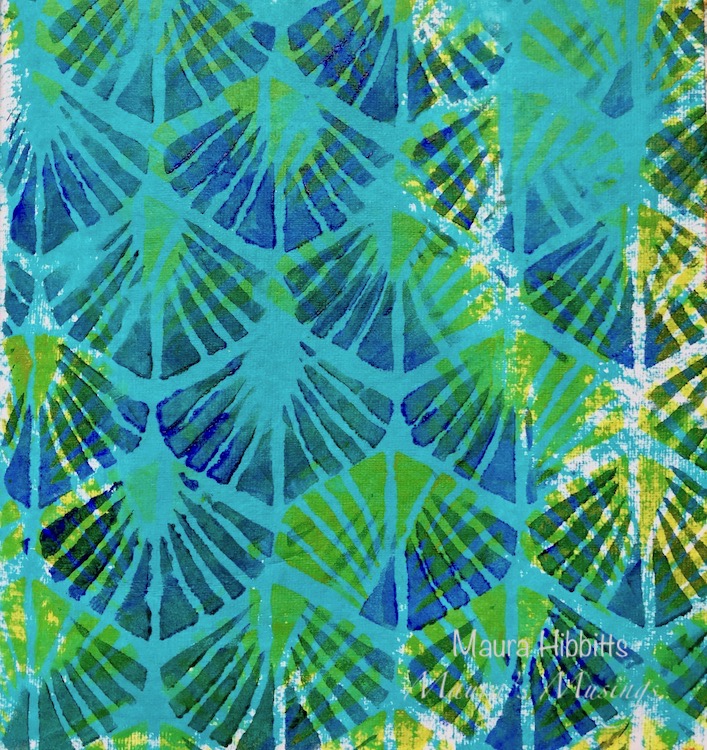 With the cool colors laid down and completely dry, next up are the warm colors to layer on top. I used the Amsterdam stencil from the Fashion Dame, and dabbed in yellow and orange with a sponge. I only stenciled parts of the background in each color.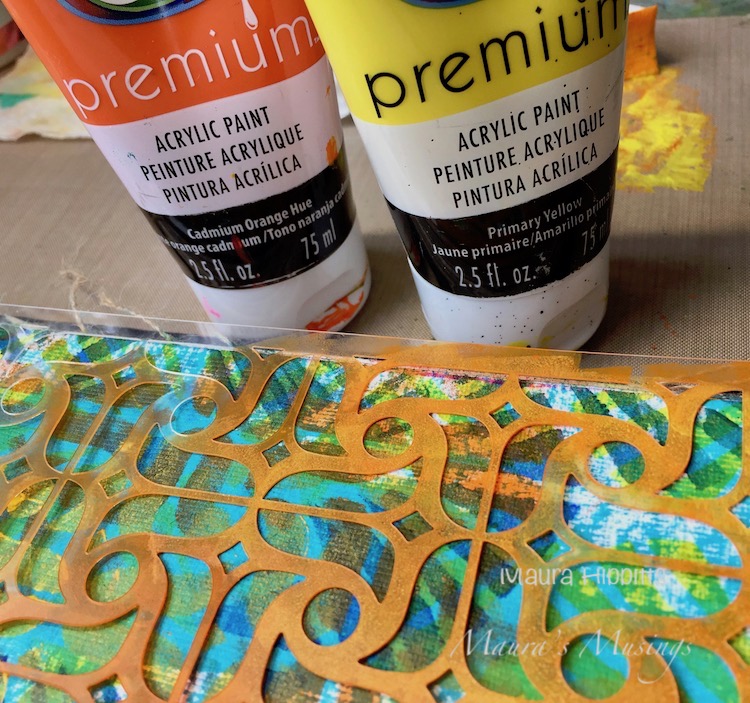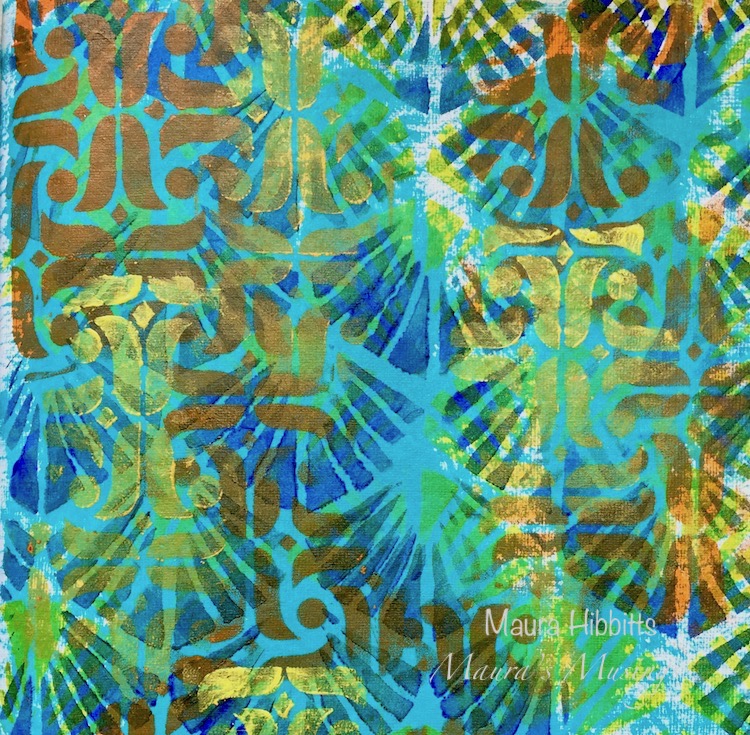 While I loved the layers I had created in the background, I knew my Dame would be lost, and anything I wrote would be hard to read, so I whitewashed the page. I used a translucent white and painted a thin layer over the page. I went in with a baby wipe and scrubbed back some areas since I still wanted color to show through.
Time for a little gold. I really like adding a bit of metallic, and the gold adds a subtle layer to the page. I used the New Orleans stencil and a pale gold and randomly sponged gold onto the page.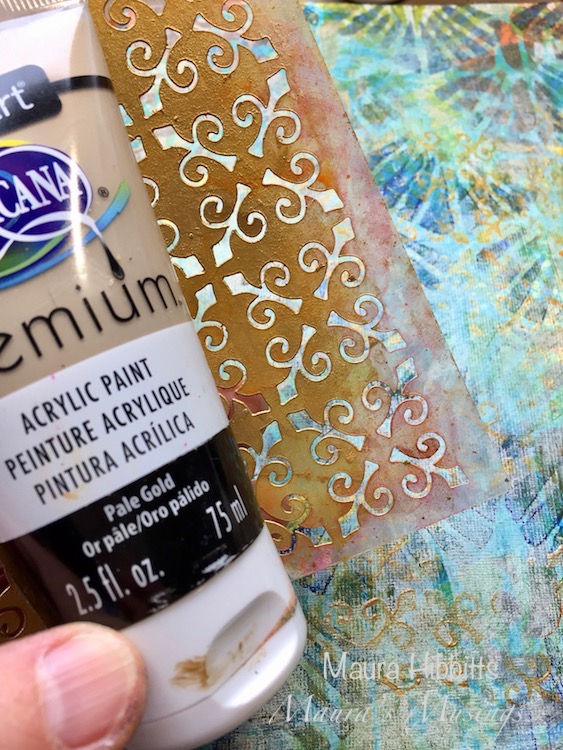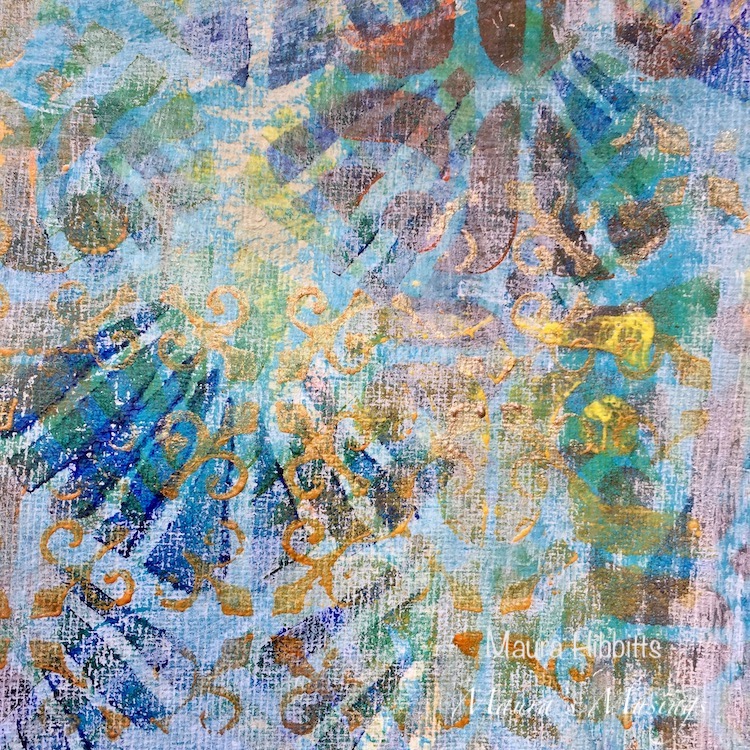 I adhered the Dame with foam tape, then scribbled around her with a Stabilo graphite pencil. Next, I softened it with a water brush. This is a great way to create more depth on your page. I also added in some scribbly lines underneath her to ground her.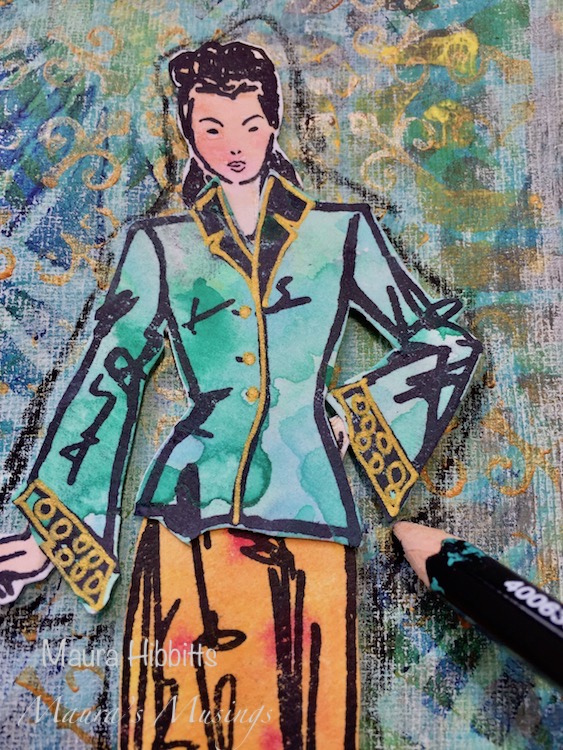 I hand-lettered a great quote on beauty by Hedda Sterne – "For the sublime and beautiful and the interesting, you don't have to look far away." It is always interesting to me how my mind can work in the background when I am creating. The Fashion Dame has an Asian look to her, and the Art Deco Wallpaper has the appearance of fans. I really was not thinking about this while working, but when I stepped back I saw that connection.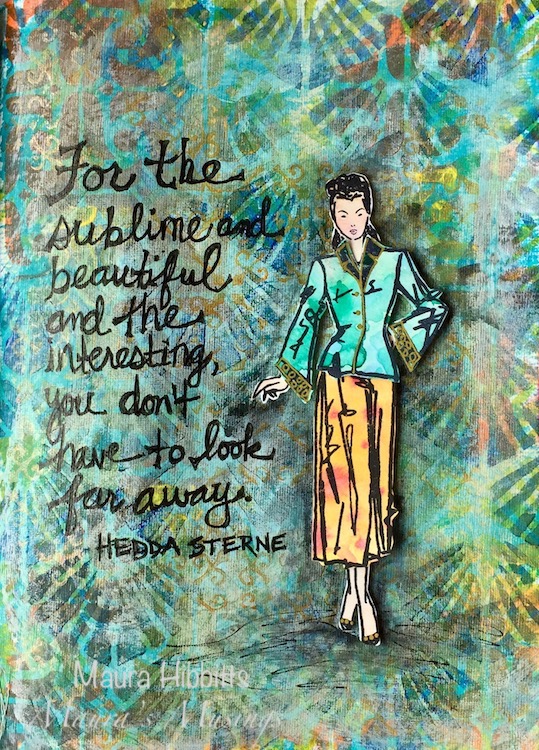 ---
Thank you Maura! I love all those layers and what a great quote – I definitely think if you look, the sublime and beautiful are all around us :) Here are some of the supplies Maura used:
Feel inspired? Working on something yourself that you'd like to share?  I love to see how you interpret our monthly themes. Email me how you used my stencils and stamps with the theme and email me an image – I would love to share your projects in my next  "n*Spiration From Around the Globe".