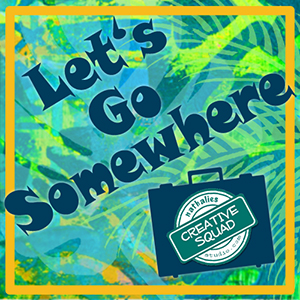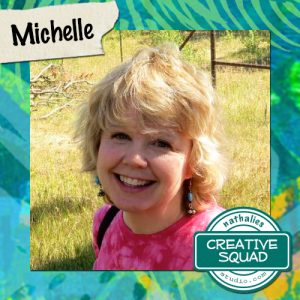 Happy Tuesday my friends! Today Michelle Rydell from my Creative Squad is sharing a happy and bright journal cover using the Batik Pattern 2 foam stamp, the Batik Pattern 4 foam stamp, and this month's theme: Let's Go Somewhere. We're in the depths of winter here in the Northern Hemisphere and looking for an escape! This month let's reminisce about past vacations and plan future adventures to help us get through these gray days.
---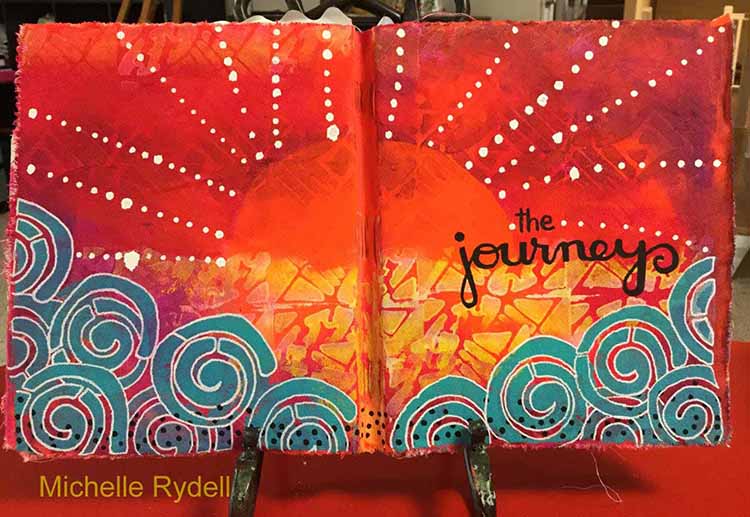 I decided it would be fun to bring this month's theme to the project of decorating my journal cover – which is the place where I document the biggest adventure of all – life! Here's how I went about doing it…
I already had painted a base coat of orange and pink paint on my journal cover. I busted out the Batik 4 stamp, the stamp buddy, and some pink, white, yellow and Quin Magenta paints to get started…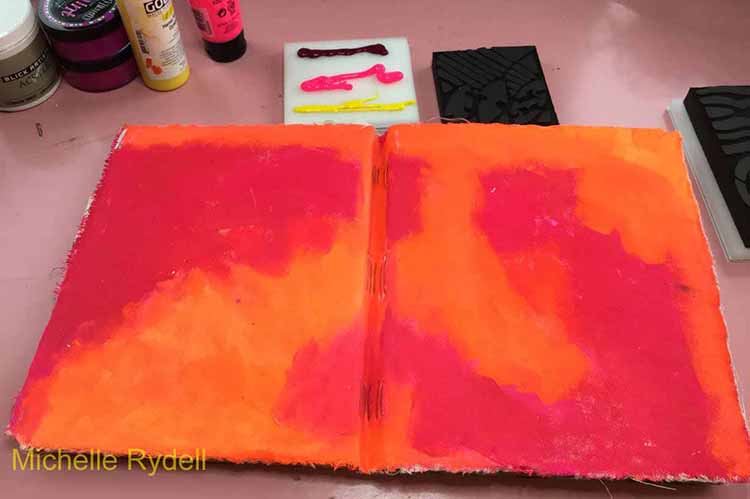 I applied the paint to the stamp buddy in a stripey pattern, and covered the whole cover with the Batik 4 stamp, in a tile fashion…
Next, I applied some fuschia and payne's grey paint in random patches to knock back the busyness just a bit…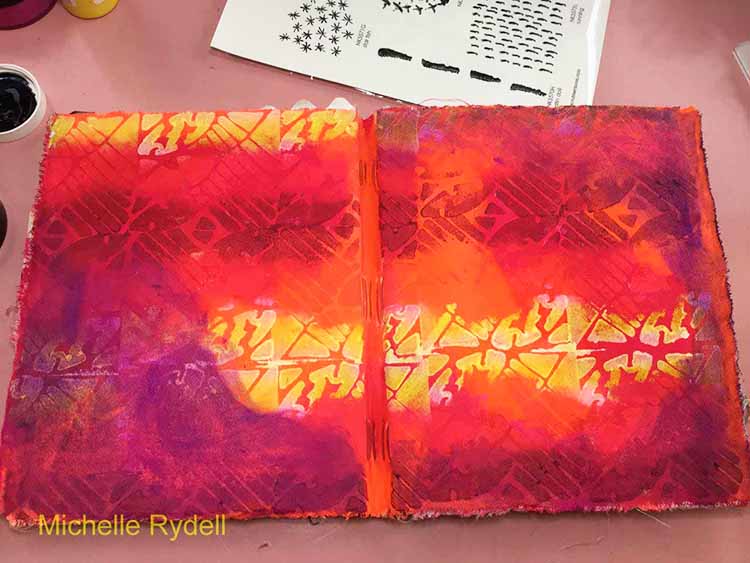 For the third layer I used the swirl from the Batik 2 stamp and turquoise paint applied with a sponge, to add a border along the bottom. After that was finished I could see the beginings of a sunrise peeking through. Do you see it?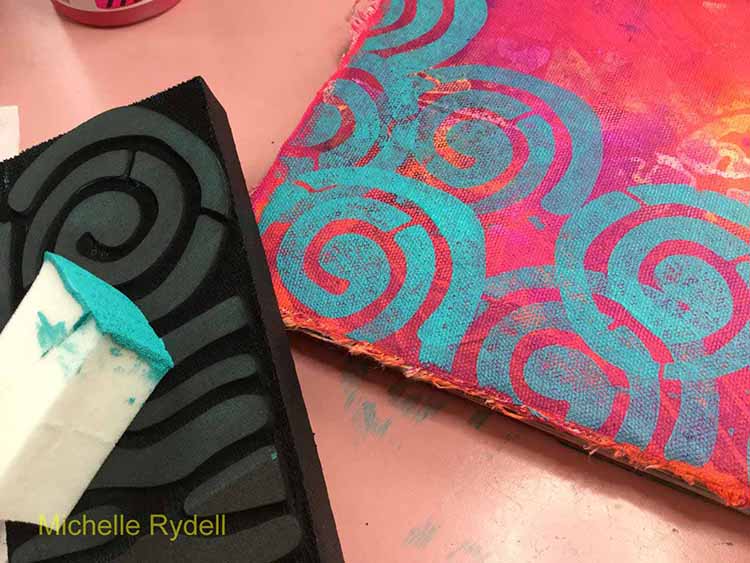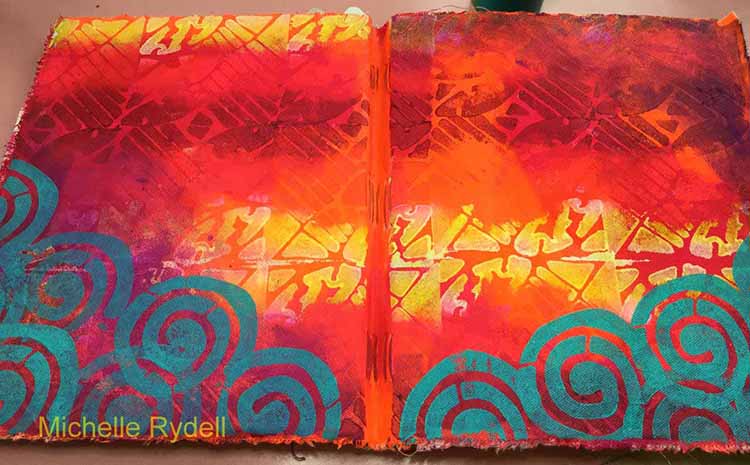 I decided to bring the sunrise out with some fluorescent orange paint; and filled in the rest of the foreground with more of the yellow and white Batik 2 stamping…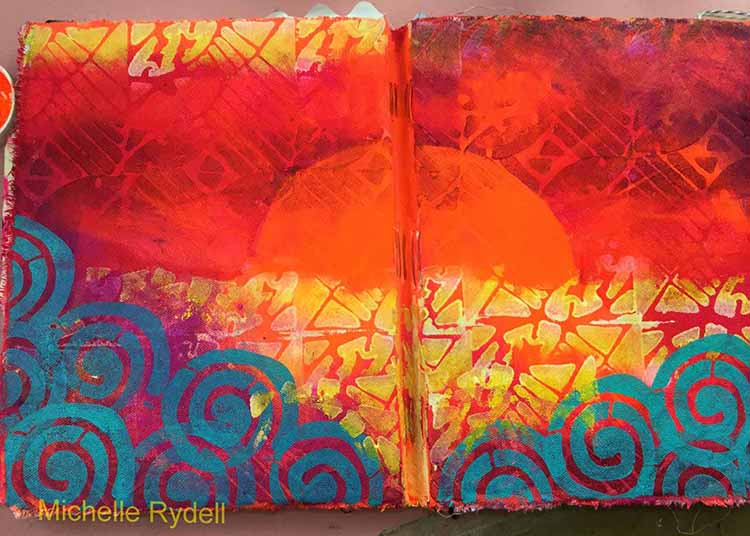 Final details were added with white and black sharpie poster paint pens. I'm so happy with my new journal cover – I'm all set to document the journey of life!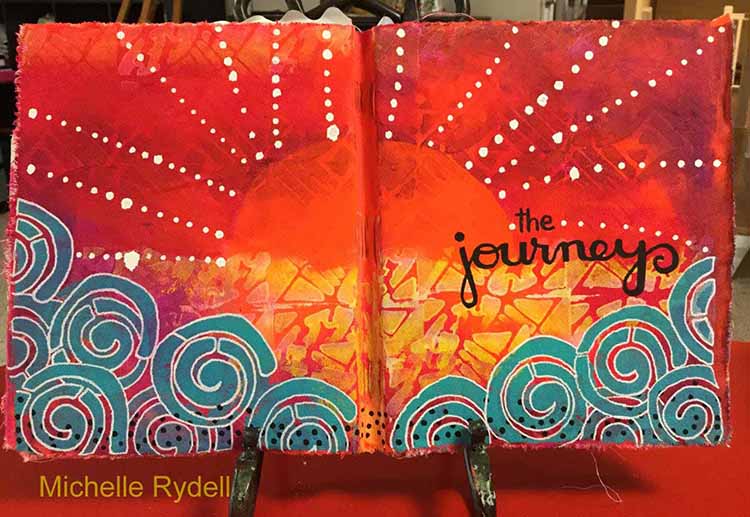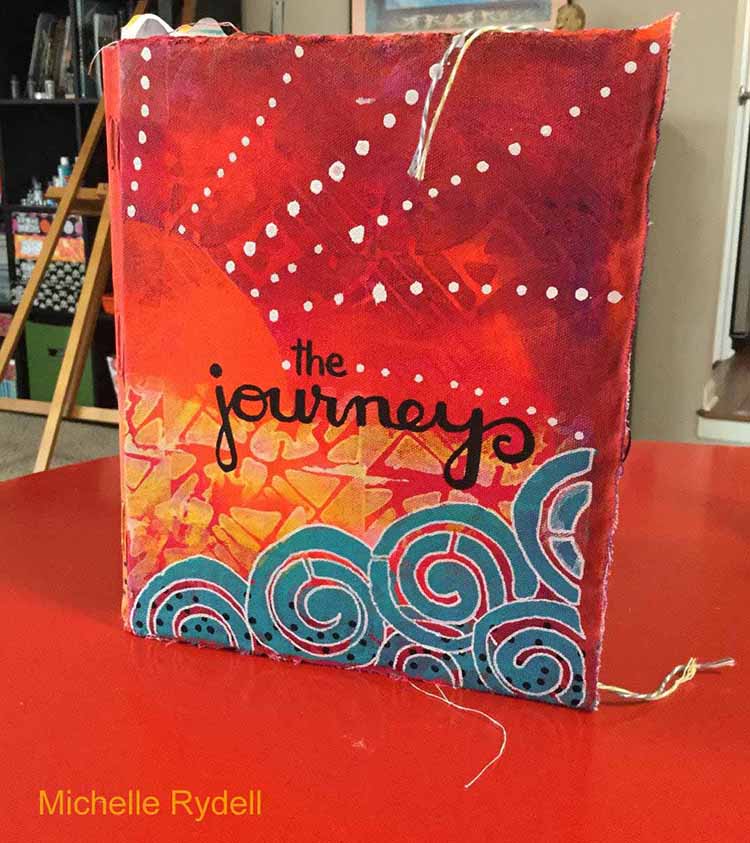 ---
I love these colors!!! Thank you Michelle for such a vibrant project and for showing how you can use just parts of the Batik stamps to create new designs. Here are the supplies Michelle used in her post- some links are affiliate links:

Play along with us! I love to see how you interpret our monthly themes. Email me how you used my stencils and stamps with the theme and email me an image – I would love to share your projects in my "n*Spiration From Around the Globe".