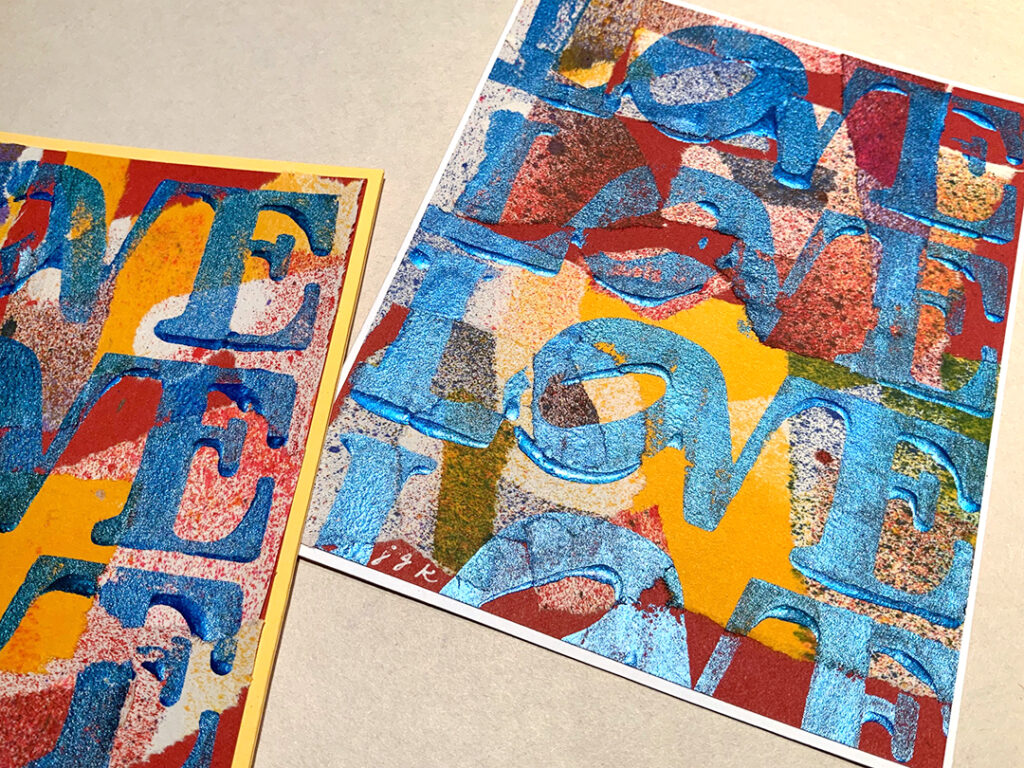 Today we have card making inspiration (Valentine's Day is coming up….) from Creative Squad member Judi Kauffman who is using my LOVE foam stamp and some collaged paper bits to create cards and fun sleeved tags too. Check it out:
---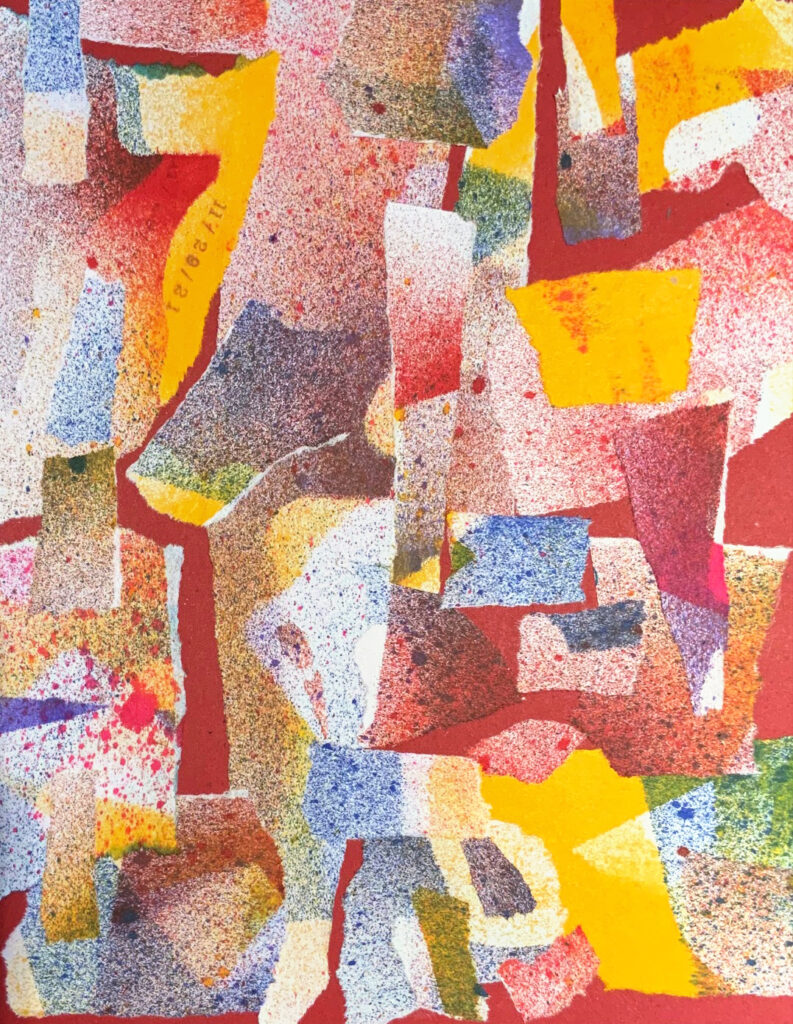 I glued torn paper leftover from doing some spray painting onto 8.5×11 red cardstock…
…then I stamped onto one of the sheets with the same metallic blue acrylic paint that I used on the envelopes (seen here).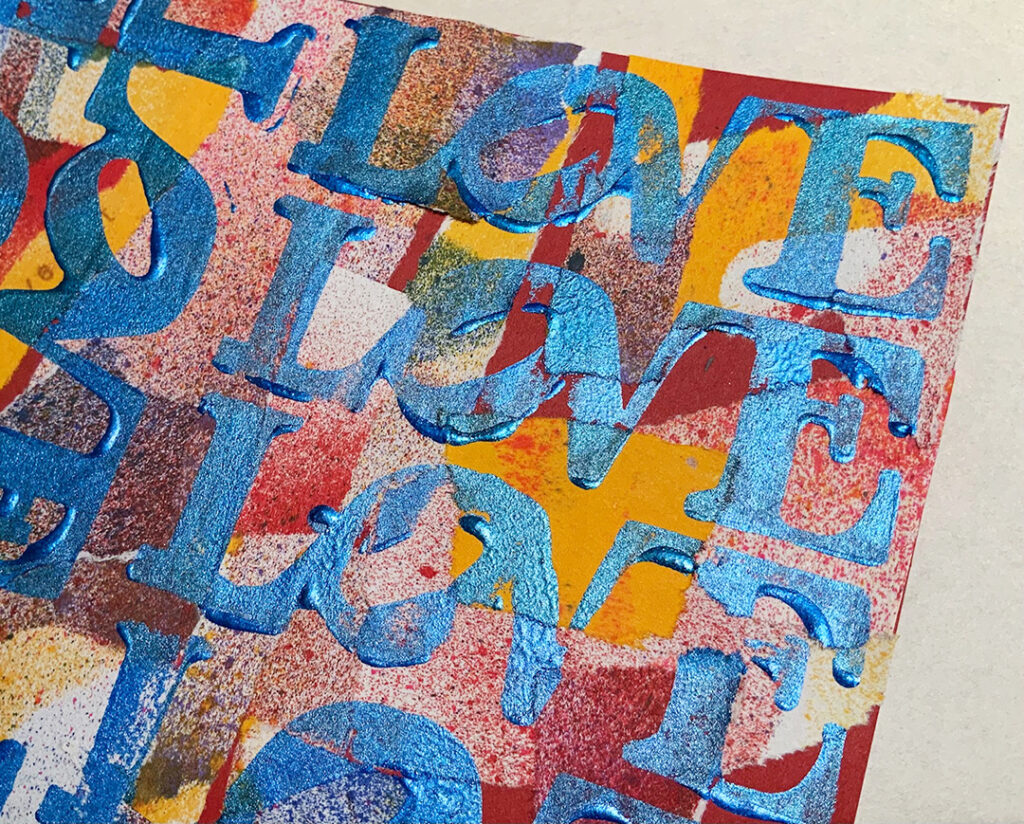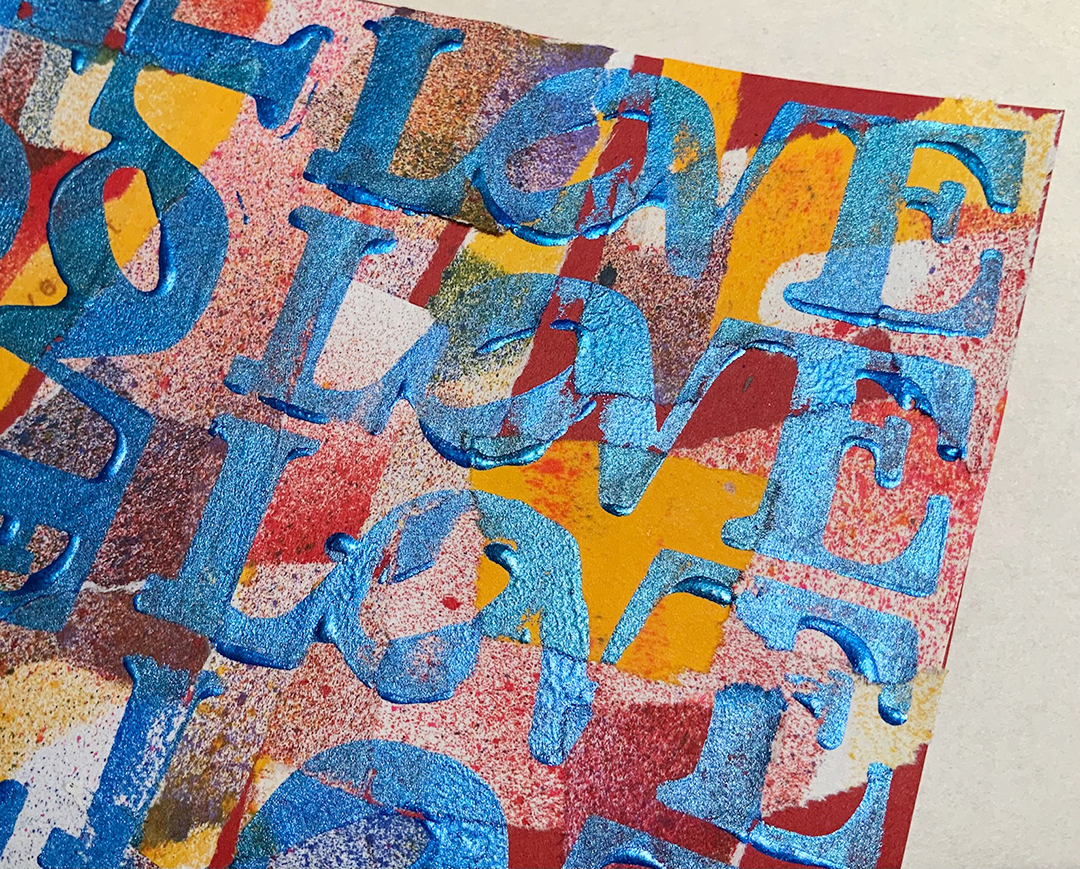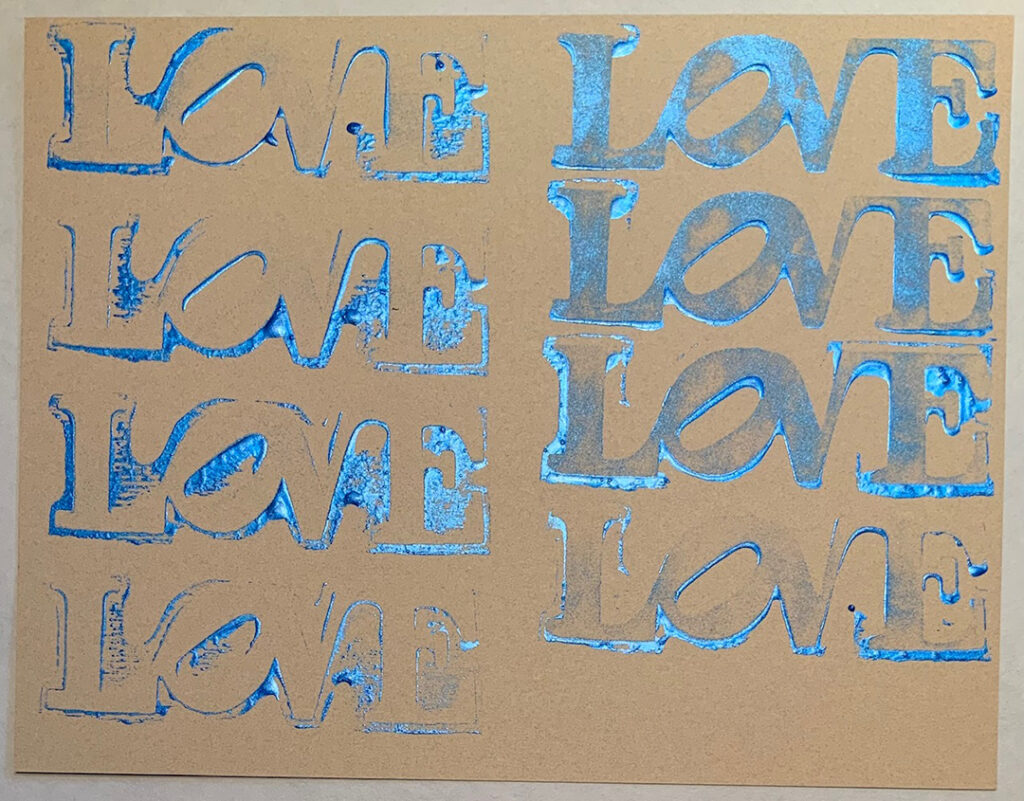 I intentionally brushed the LOVE stamp with a thick layer of paint instead of using a brayer so I'd get nice thick shadowy textured edges on the letters. I used the tail end of that paint from the stamp on tan cardstock before washing the stamp.
Here is what I made with the cardstock: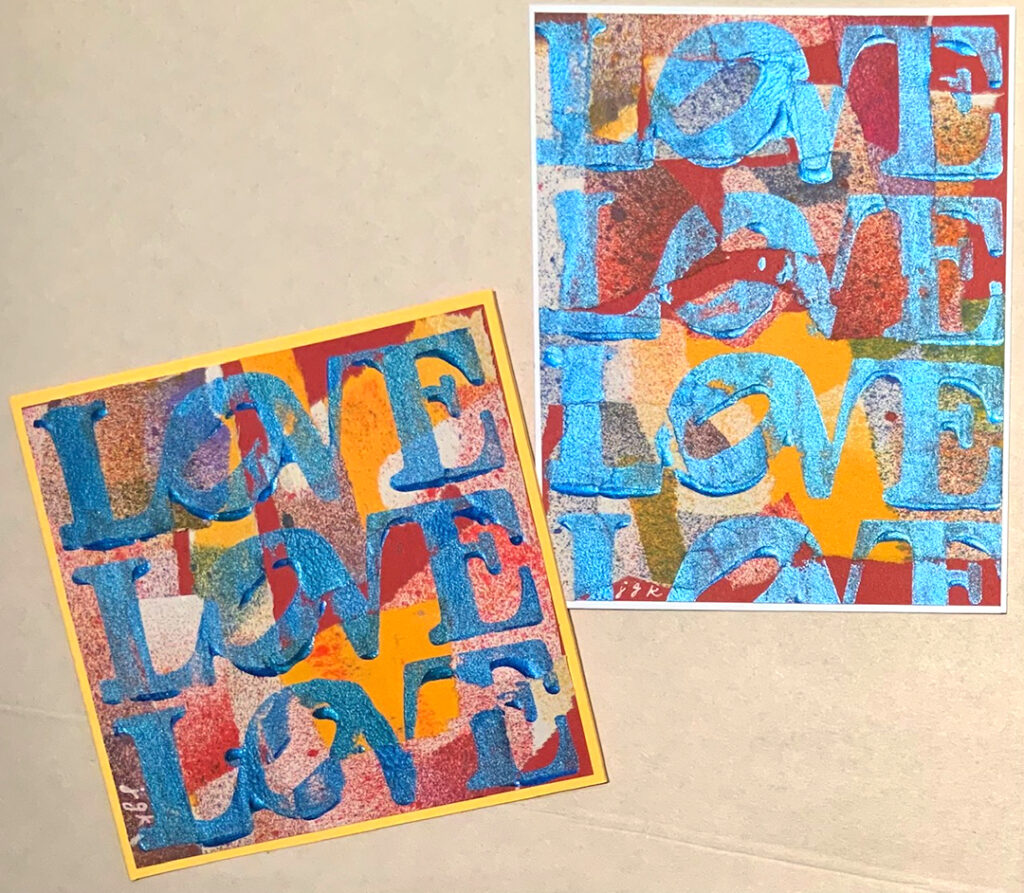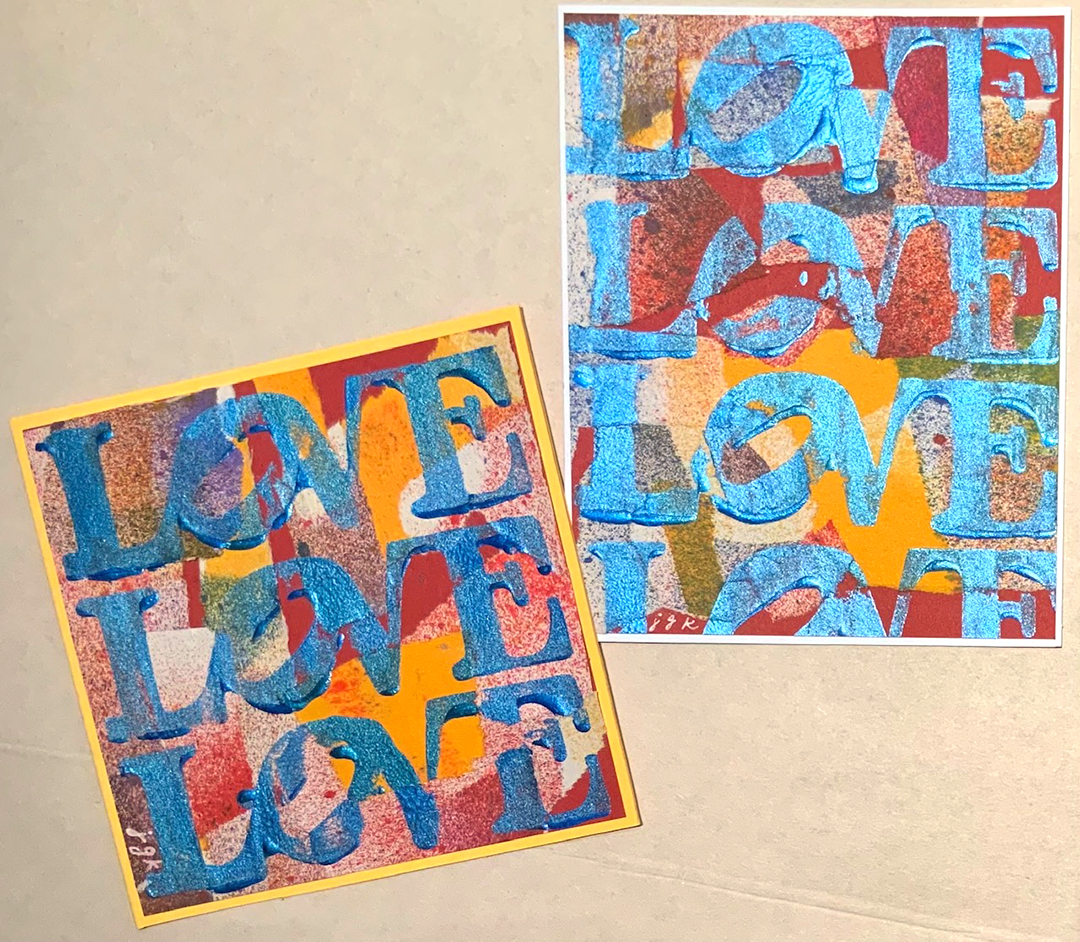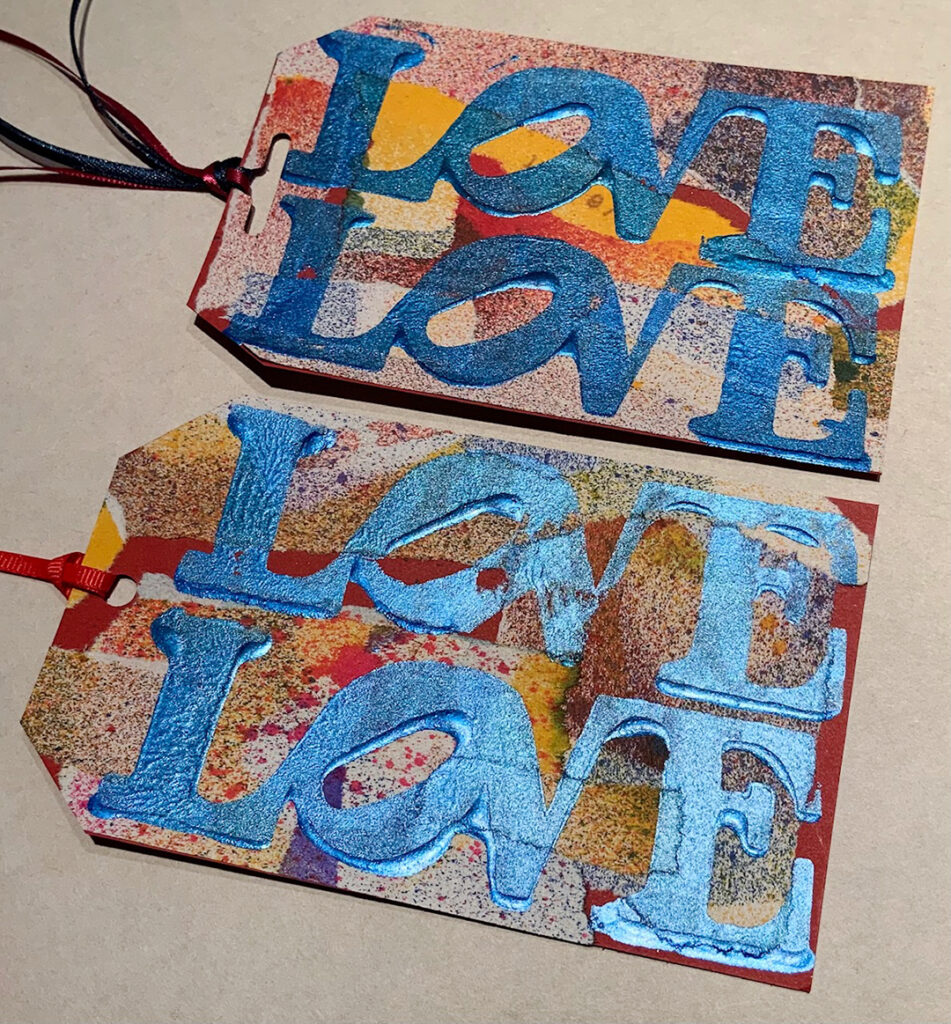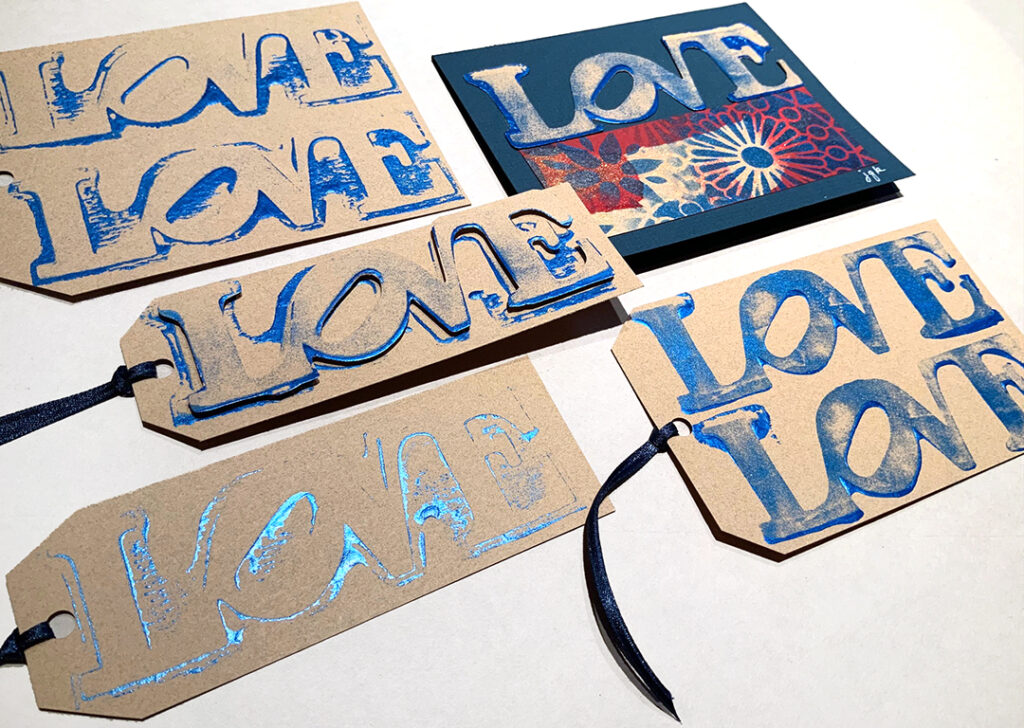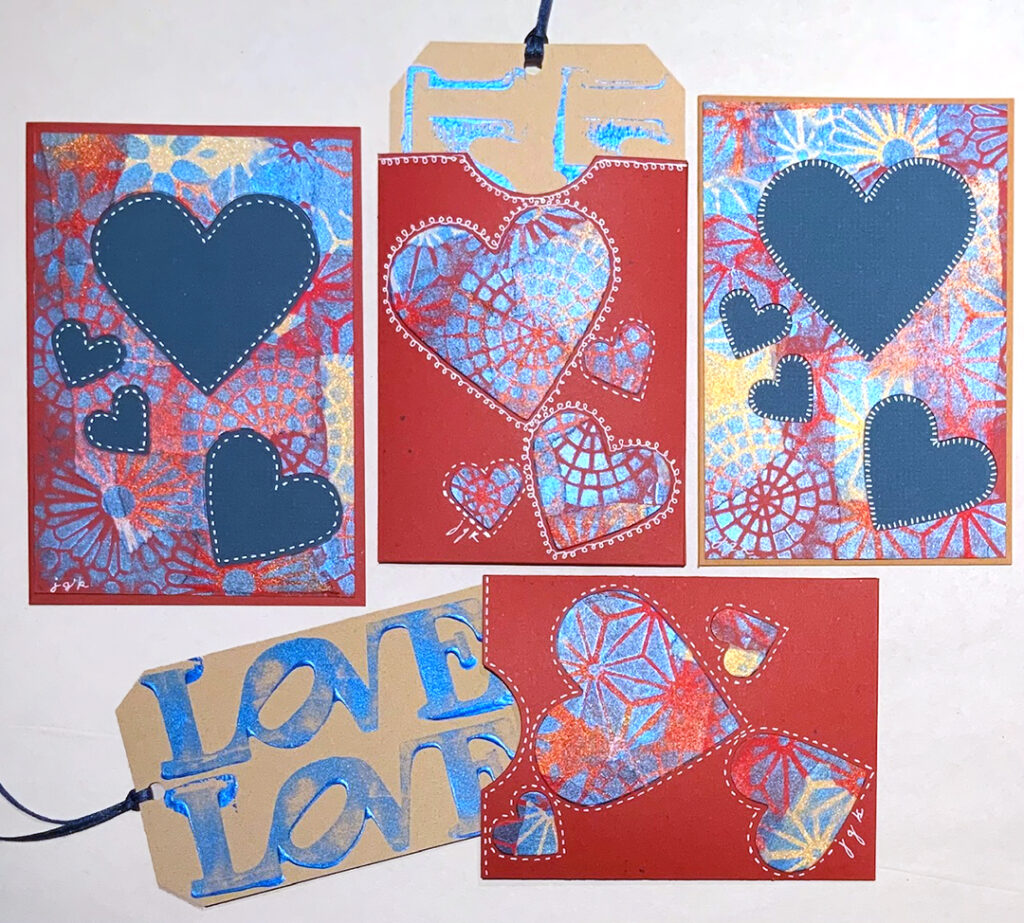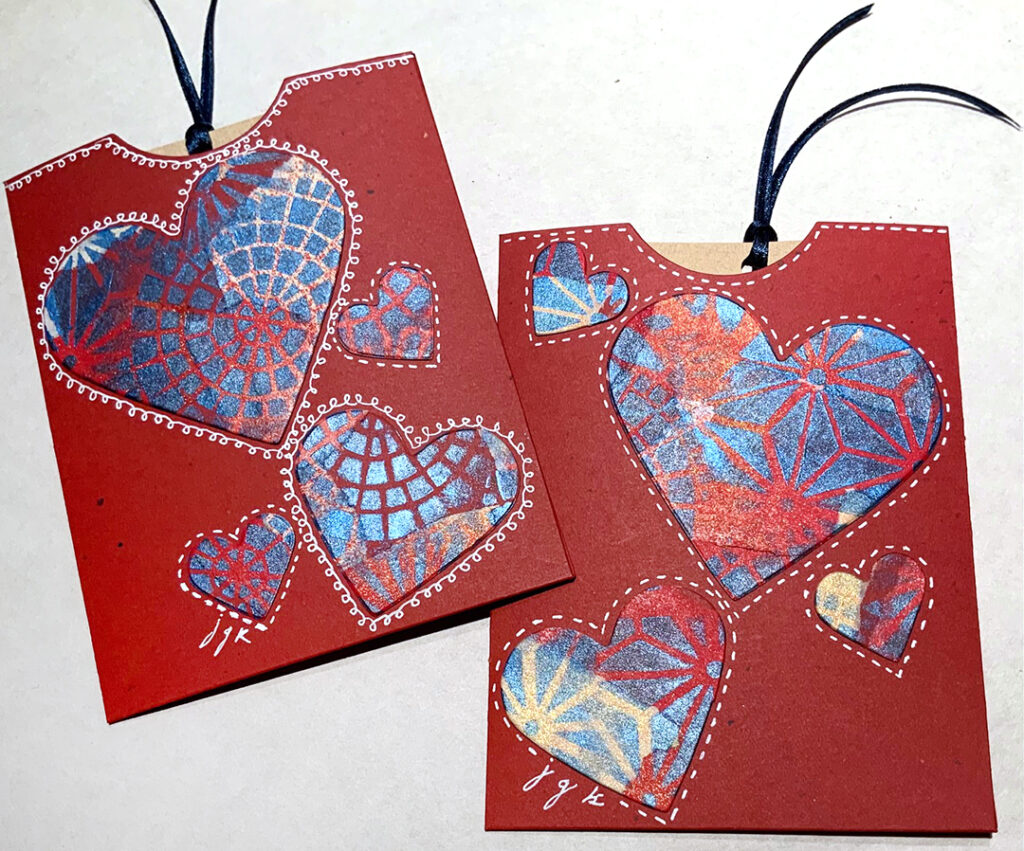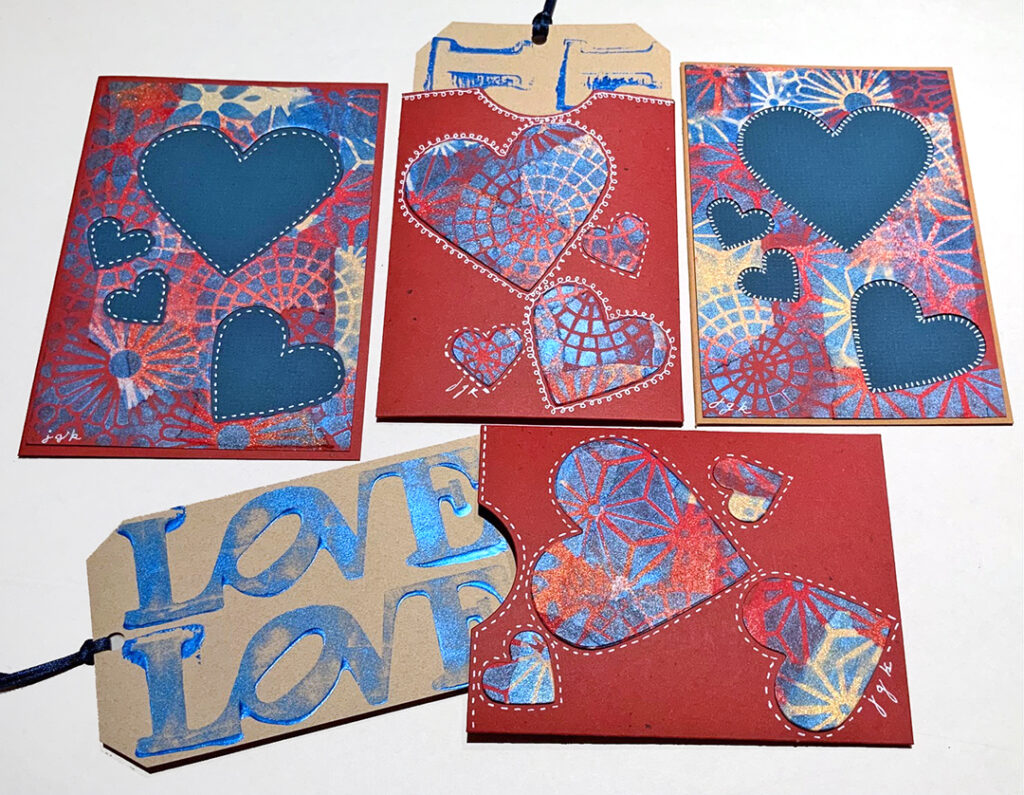 ---
Thanks for sharing Judi! I hope that gives our readers some nice ideas for Valentine's Day wishes or just everyday reminders of LOVE.
Give it a try: you can find all my Foam Stamps in my Online Shop and here are some of the supplies Judi used: