Are you sending out New Years or Thank You cards in the coming days? Don't forget to give those envelopes some love too! Here is a nice idea from Creative Squad member Judi Kauffman who is using my ATC Mixup stencil to give plain white envelopes a little bit of pizzaz!
---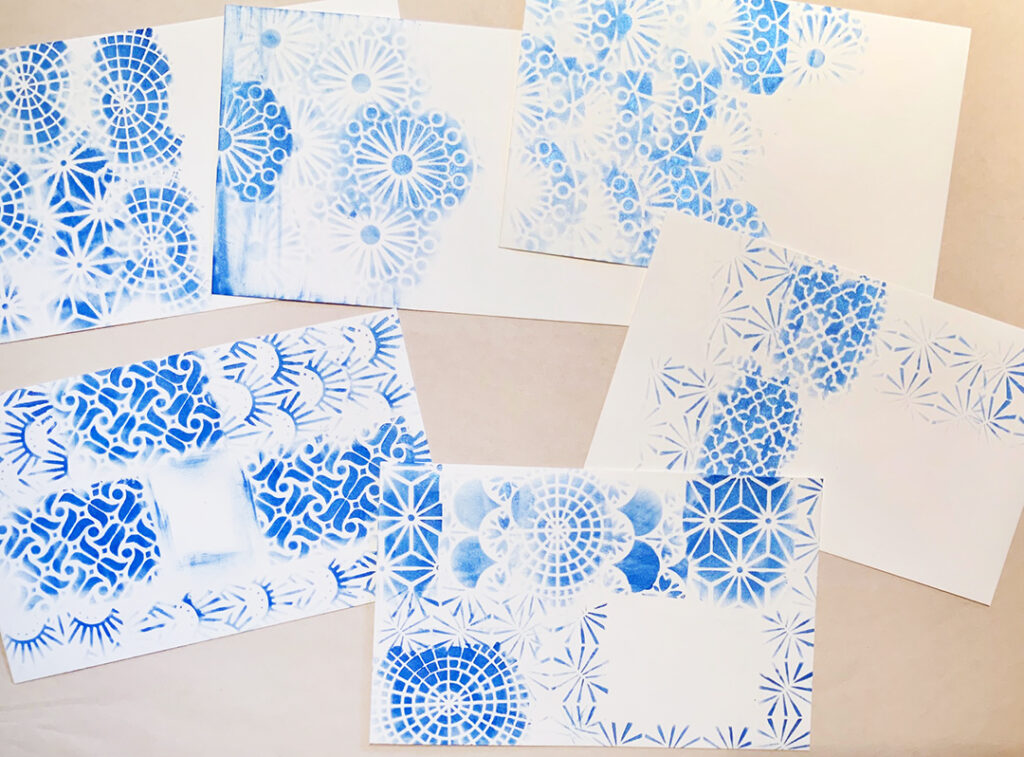 Here are some super fast envelopes for you. These are 6×9 envelopes for oversized cards, plenty of room for stenciling.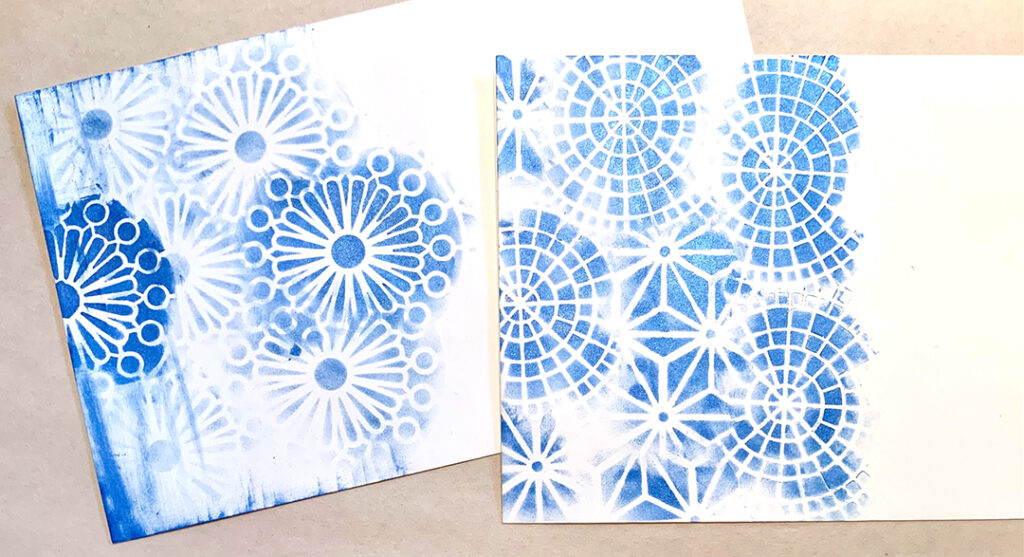 I'm crazy about the ATC Mixup stencil patterns. By not going to the straight side of any of the stencil patterns the soft edges make it nice to overlap the designs, I think!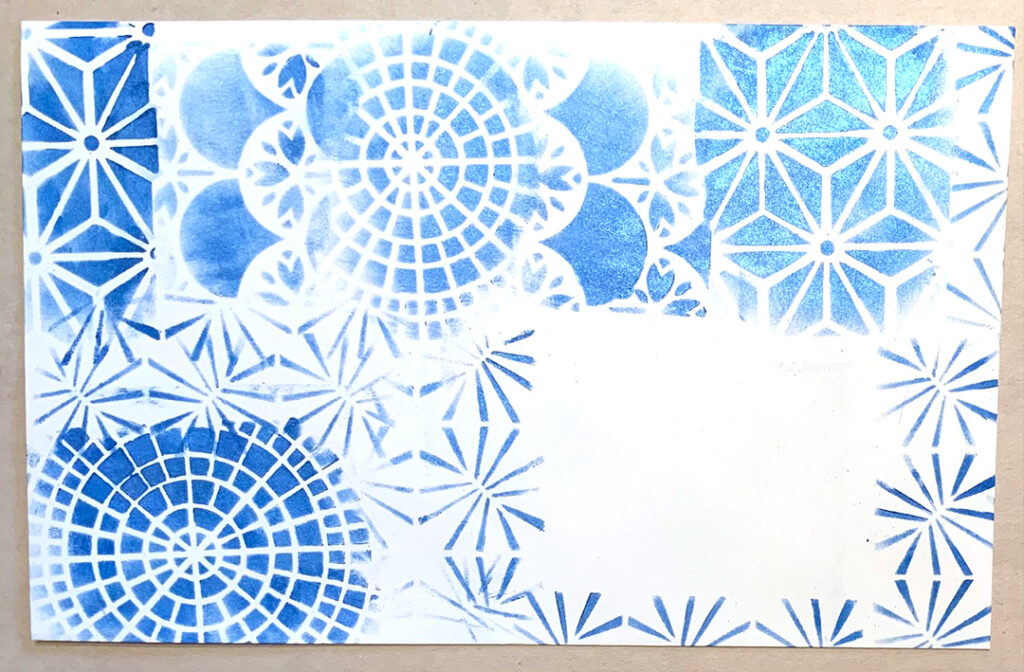 Blue metallic paint shines only where it's applied in the darkest areas – the rest of the time it mutes out and just looks blue.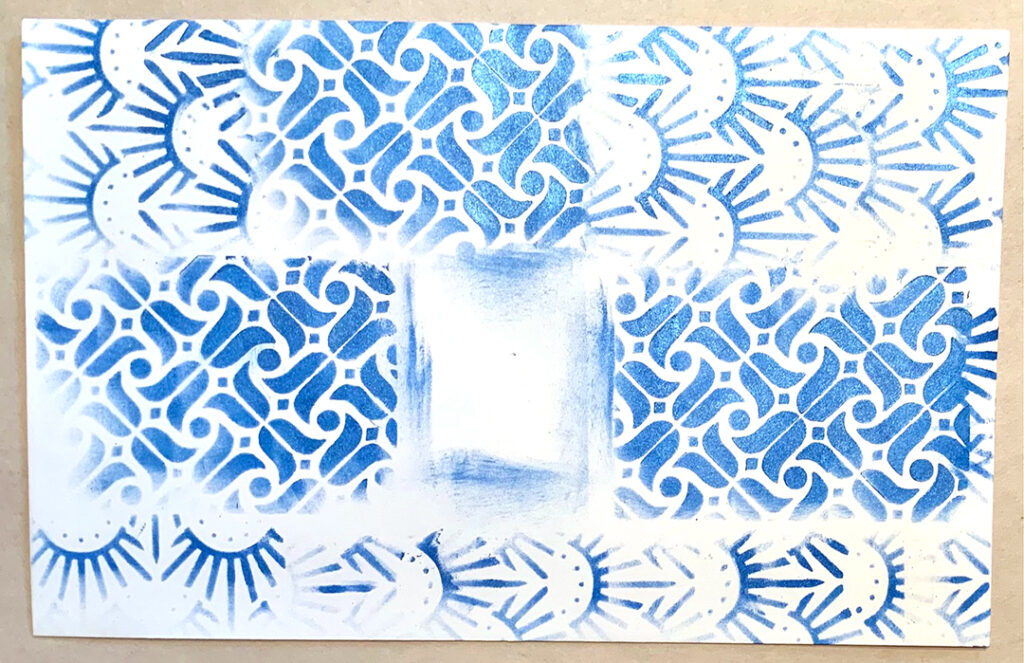 ---
Thanks for sharing Judi – love seeing how the patterns work together and it shows how handy the stencil is with 9 patterns on one sheet to choose from.
You can find all of my stencils in my Online Store. Here are some of the supplies that Judi used: