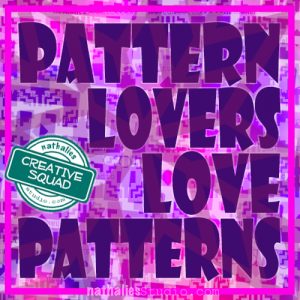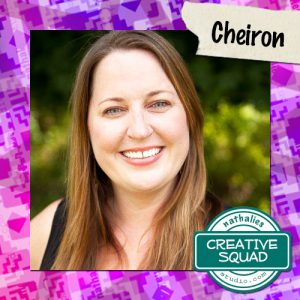 Hello from the Creative Squad! Today Cheiron Brandon is sharing a beautiful and colorful art journal page using my Toledo stencil and my Embroidery stamp set. This month's theme is: Pattern Lovers Love Patterns: We admit it – sometimes we go a little crazy over cool patterns. We see them everywhere and whether it's in the human-made stuff all around us or in the designs by Mother Nature, we love them all. So this month we're playing with pattern and giving it the attention it deserves!
---
Hi there! It's Cheiron here to share a monthly project with you. For this month's project I created a journal page. You may notice it's not actually in a journal, but it will be! I like to create pages outside of my journal, especially when I am using the gelli plate, then tip them back into the journal I am working on. Let me walk you through how I created my page….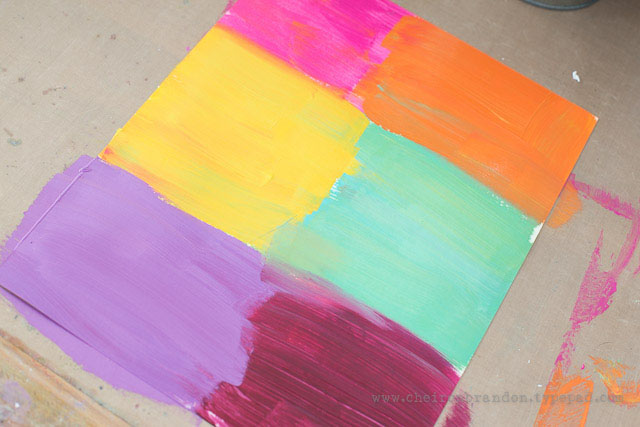 To begin my project, I painted some Matte Acrylic paints in various colors. I know it doesn't look like much, but this will really make the next step pop.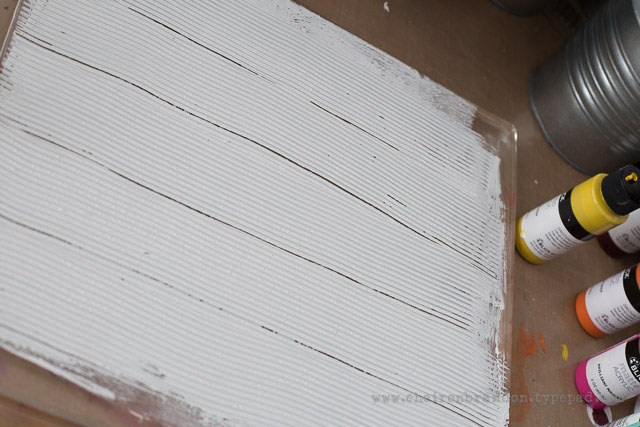 I rolled out some titanium white paint onto my gelli plate, to give some added texture, I went through the paint with a comb tool. Then I laid my Toledo stencil on the gelli plate and pressed my already colored panel into the white paint that has been covered with the stencil.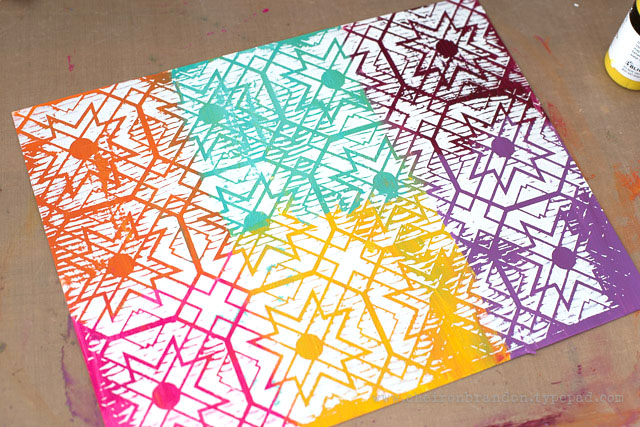 This is what it will look like. That colorful background really makes the white pop!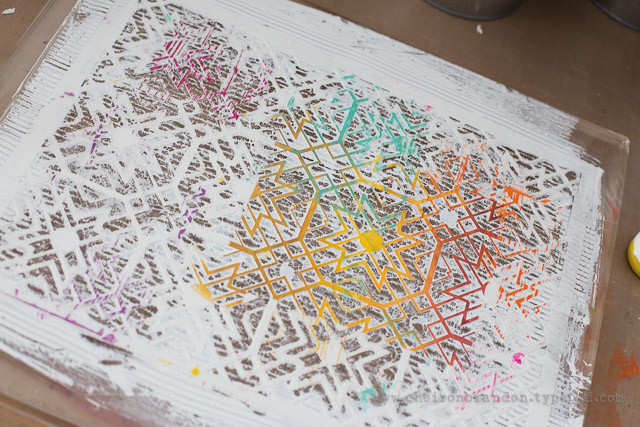 I never like to waste paint, so I pulled off the stencil and placed another piece of paper into the paint that was left.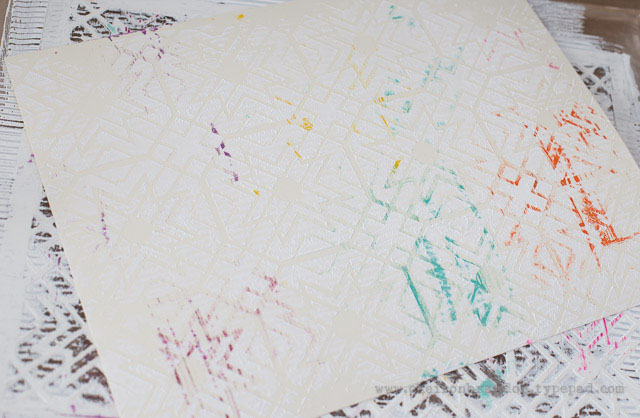 This will leave you with a nice textured piece of paper. Since it's white paint, you could always use this as a resist with ink too.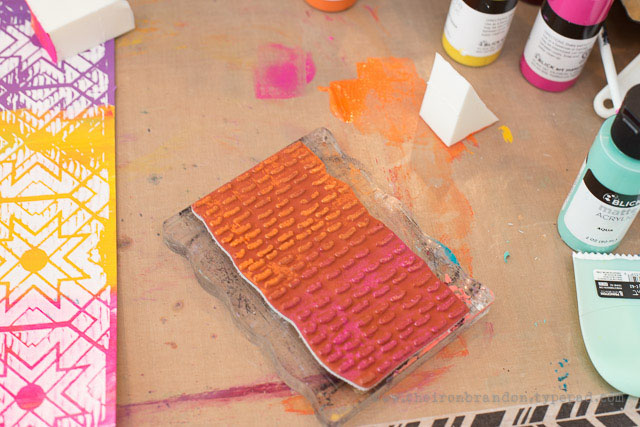 To add even more pattern to my page, I stamped with the Running, Star Fish, and Grannies stamps from the Embroidery set all over the page in coordinating colors.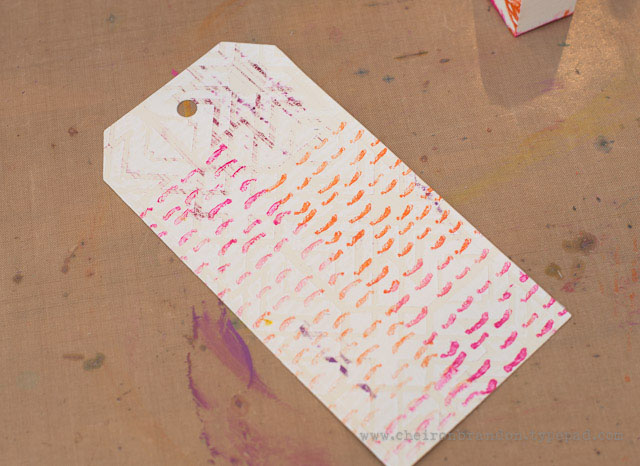 I cut a tag out of the 2nd white textured piece, and stamped on that too.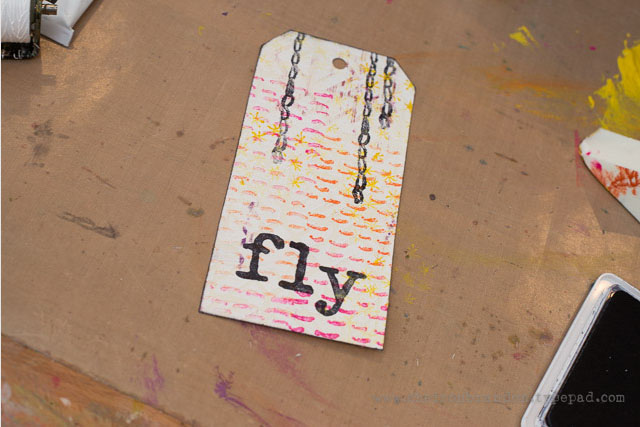 I added some letters and the Chain Link stamp from the Embroidery set in black to give the tag some contrast. I also inked around the edges.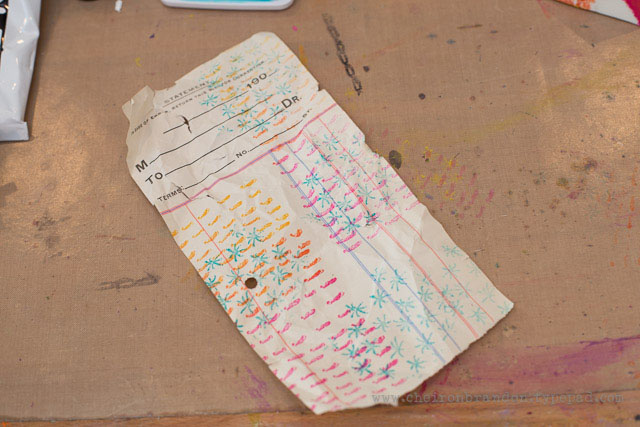 I did the same thing on a piece of old ephemera.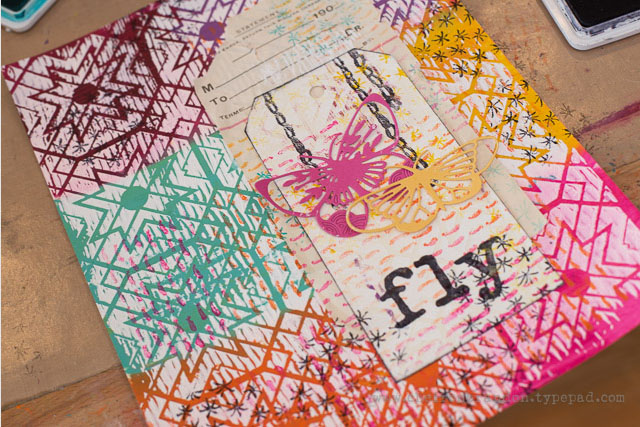 I glued everything down with collage medium and added some butterfly dies.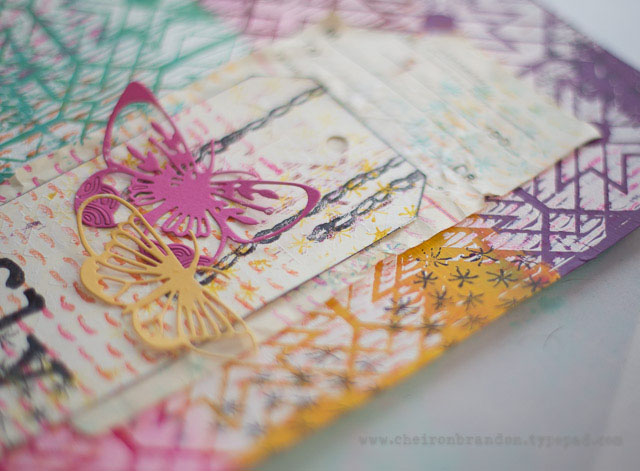 When it was all done, I stamped a few more images from the Embroidery set over the entire page. I hope you enjoyed this tutorial and will try making some easy patterns with stencils on your own!
---
Thank you Cheiron! In addition to a piece of ephemera, Cheiron used the following supplies (some are affiliate links):

Play along with us this month and join the 30 day Artful Adventures Stroll Challenge! I love to see how you interpret our monthly themes. Email me how you used my stencils and stamps with the theme and email me an image – I would love to share your projects in my "n*Spiration From Around the Globe".