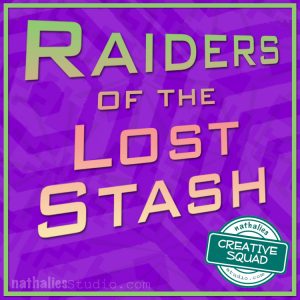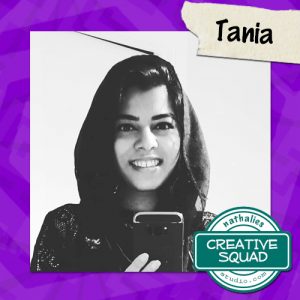 Hello and welcome to a new theme from the Creative Squad! Today we have Tania Ahmed with us to share an adorable project with us using a mini birdhouse bank she had tucked away in her stash. She is also using my Clam Hex and Exchange Place foam stamps and this month's theme: Raiders of the Lost Stash – It's time to raid your stash of art making stuff. Pick a few things you've tucked away for later and use them NOW. Maybe you have some leftover scraps or deli papers that you couldn't bear to part with. Maybe you've squirreled away a new product that you've been meaning to try. The time is now! Raid your stash and try it :)
---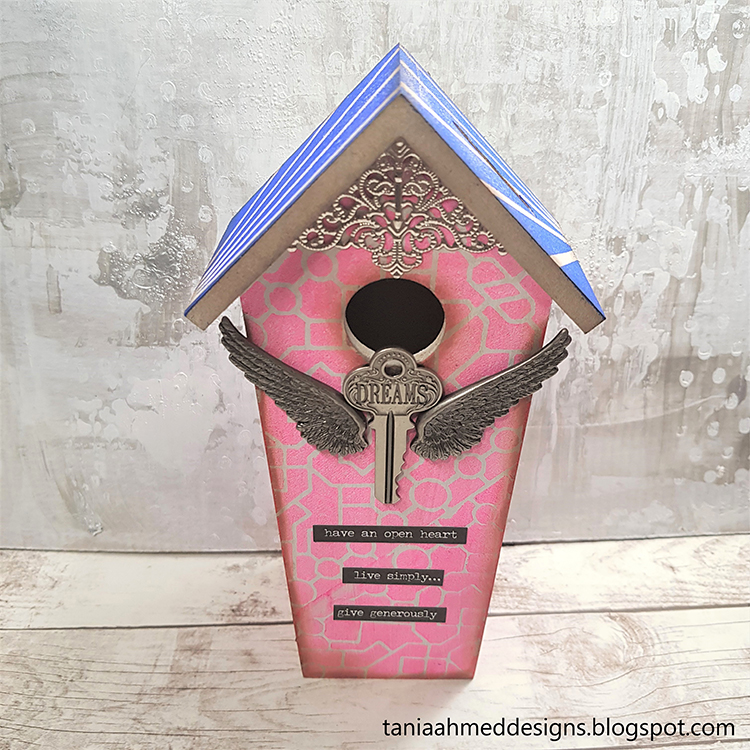 This month we were challenged to use some of the newer ArtFoamies and some of the earlier releases! We were also encouraged to dig things out of our stash that we had been hoarding. So I fished out a birdhouse that I had been saving to alter.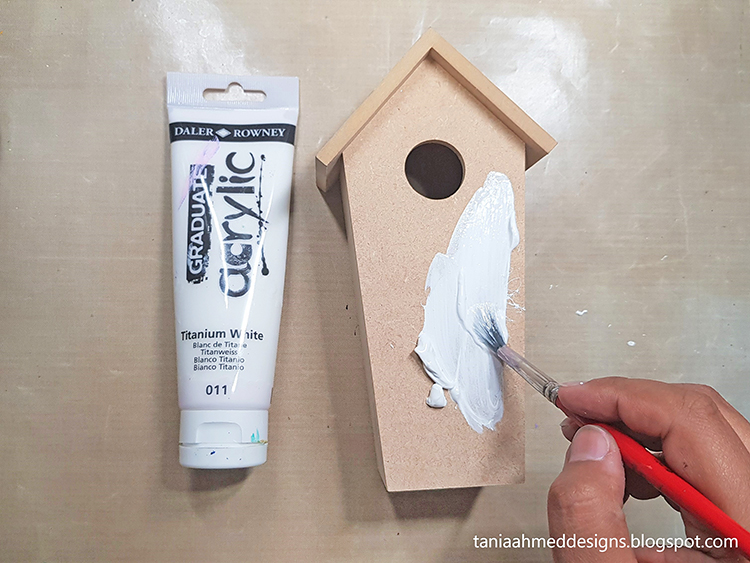 I started by painting the birdhouse with white acrylic paint.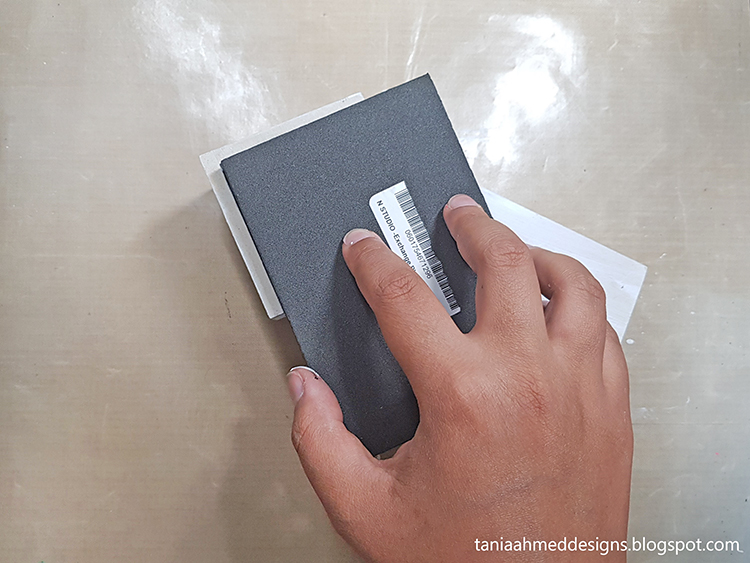 Luckily for me, the Exchange Place ArtFoamie stamp fit perfectly under the roof of the bird house! I brayered Opera Rose paint on to the stamp to get an even coating and stamped all the sides of the bird house.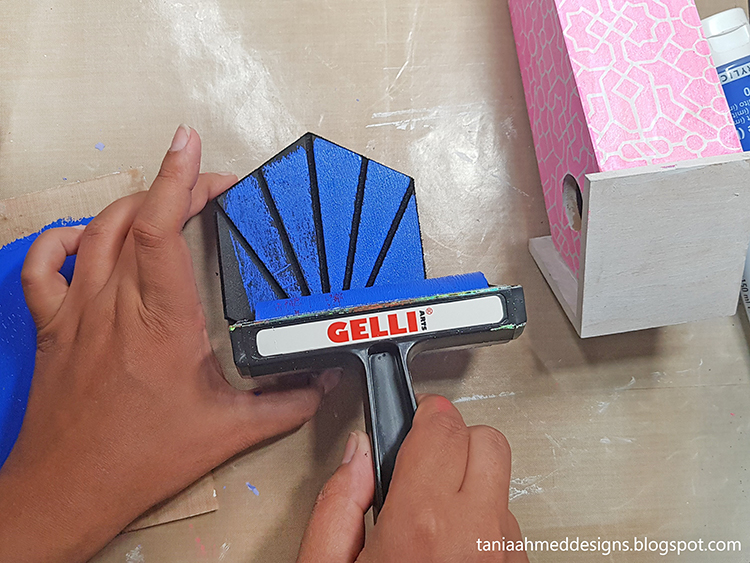 I then stamped the Clam Hex ArtFoamie on the roof.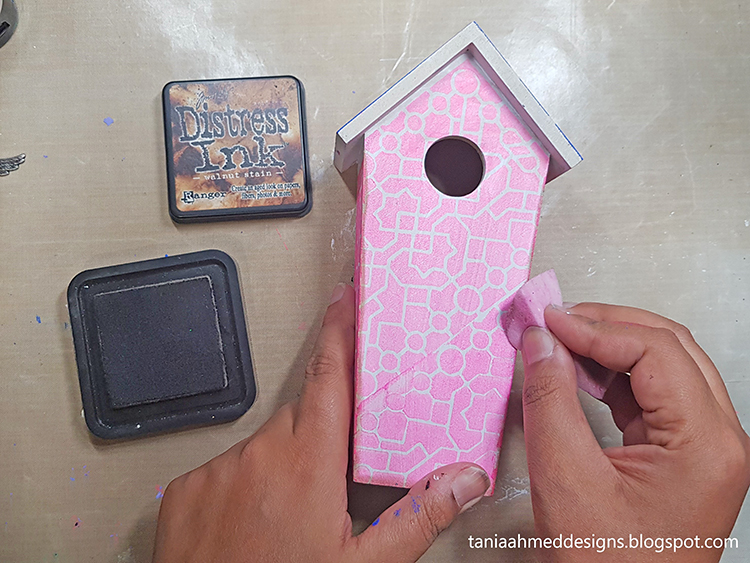 After drying the paint I inked all the edges with Walnut Stain Distress Ink.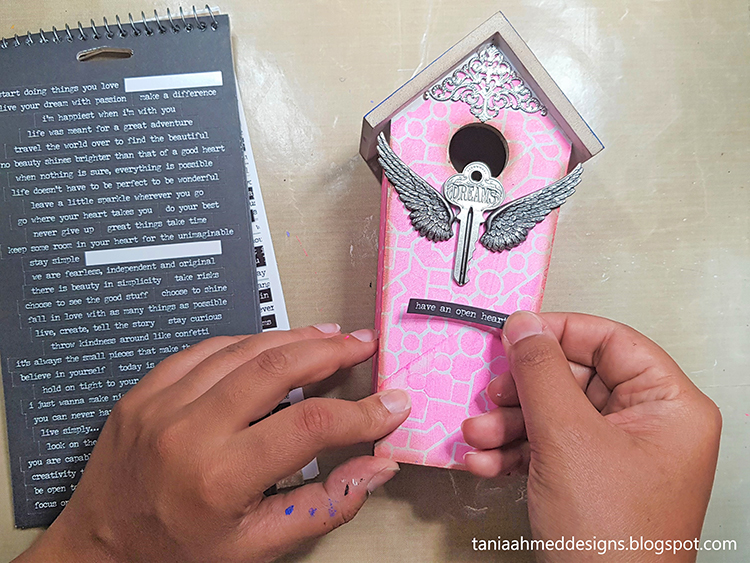 To finish the project I added some metal trinkets I had in my supplies and added word sticker.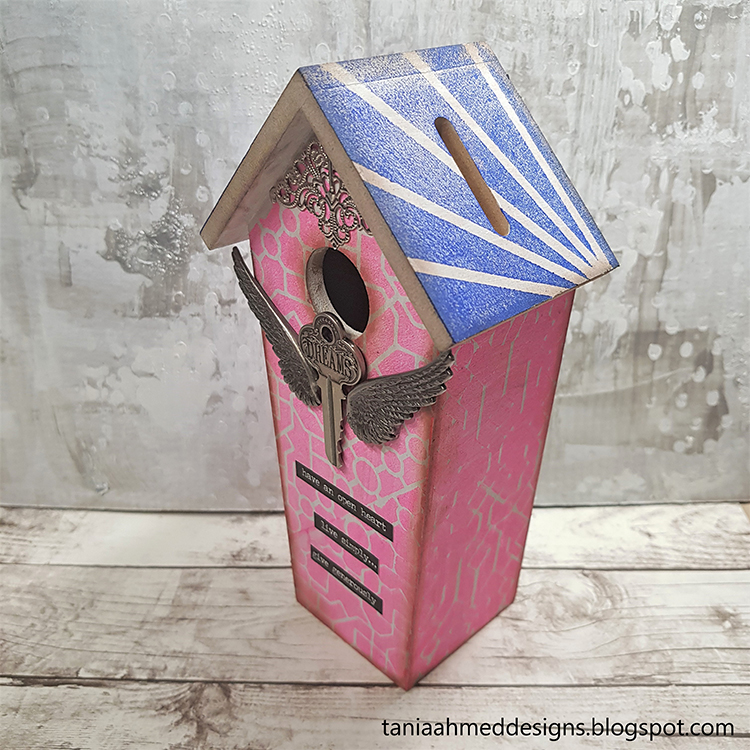 Thank you very much for popping by and reading my post!
---
Thank you Tania! I love that cute little birdhouse bank – looks like the perfect place to collect some cash for funding future dreams :) In addition to her wood birdhouse bank, here are some of the supplies that Tania used: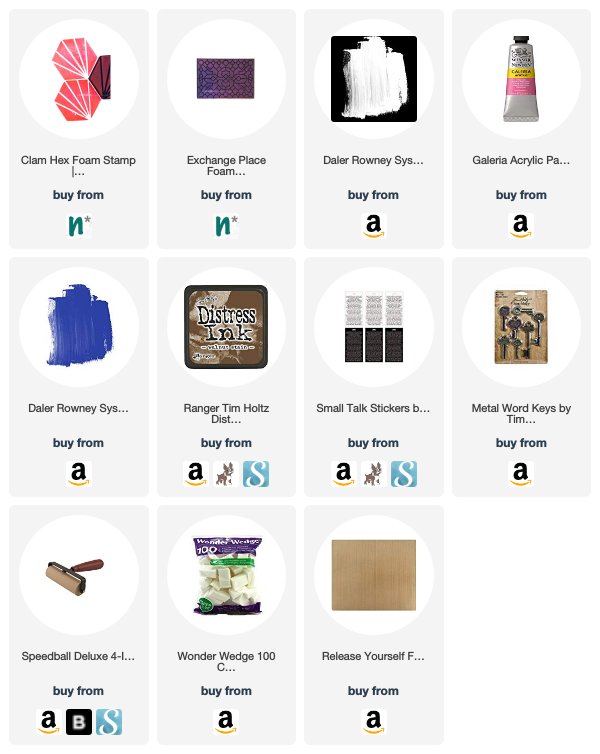 Feel inspired? Working on something yourself that you'd like to share?  I love to see how you interpret our monthly themes. Email me how you used my stencils and stamps with the theme and email me an image – I would love to share your projects in my next  "n*Spiration From Around the Globe".