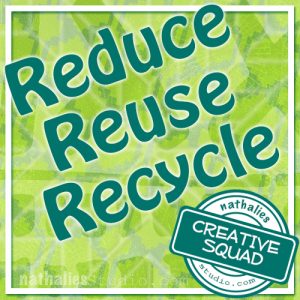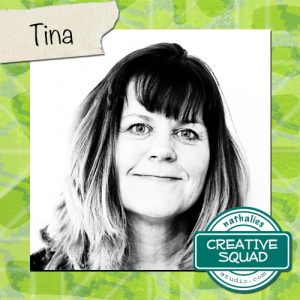 Hello my friends! It's Tuesday and time for a project from my Creative Squad. Today we have a beautiful and clever book created by Tina Walker who reused two old projects and gave them a new life :)  Tina used my Batik Pattern 3 foam stamp, my Amsterdam 6×6 and Lily Wallpaper stencils, and my Marks stamp set to help her with this month's theme: Reduce, Reuse, Recycle – Let's do Mother Earth a favor this month and use what we already have.  Maybe we'll dip into our stash of leftovers from other creative projects or maybe we'll repurpose something unexpected.  This month we're thinking about how artmaking can impact the environment and we're trying to make our footprint just a little bit smaller.
---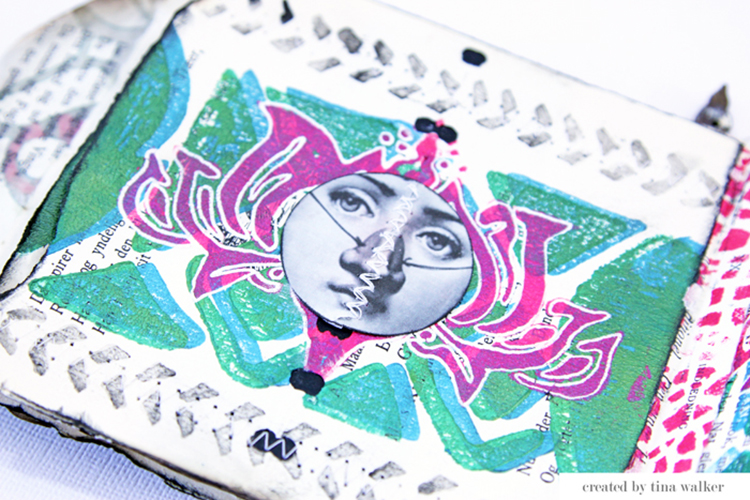 Hi! Tina Walker here today with a new month and a new theme and…… my last Creative Squad post. :(  I have SO enjoyed my time as part of Nat's Creative Squad family and will truly miss this part of MY monthly creative process. But don't despair, I will still be around and will see y'all in cyber-land. Thank you again Nat! And thank you to this wonderfully creative community.
September's theme is Reduce, Reuse, Recycle. These three (little) words have such a strong, powerful meaning in today's world and have a very special meaning for me. I am hosting a year long project called, The Sustainable Souls Project, where a group of like-minded artists are creating awareness about sustainability topics and how we impact the world and the environment. Our very own Nat was a Guest Artist for two months and we thoroughly enjoyed her vision. For today's project, I expanded the idea of repurposing, to include my art. I will show how I recycled two past, uninspiring projects into one new project that I am happy to share.
Several months ago, I created these two projects, ironically as part of a Creative Squad post. I never shared them and created something else, so how perfect to repurpose them into something new for this month's theme?
Here's a peek at my two (previously) created projects.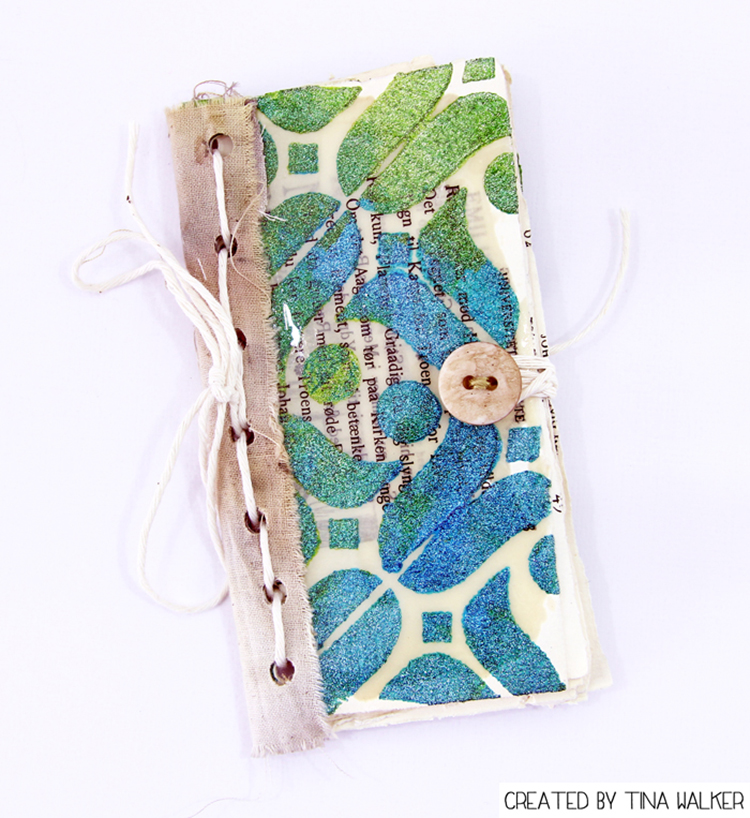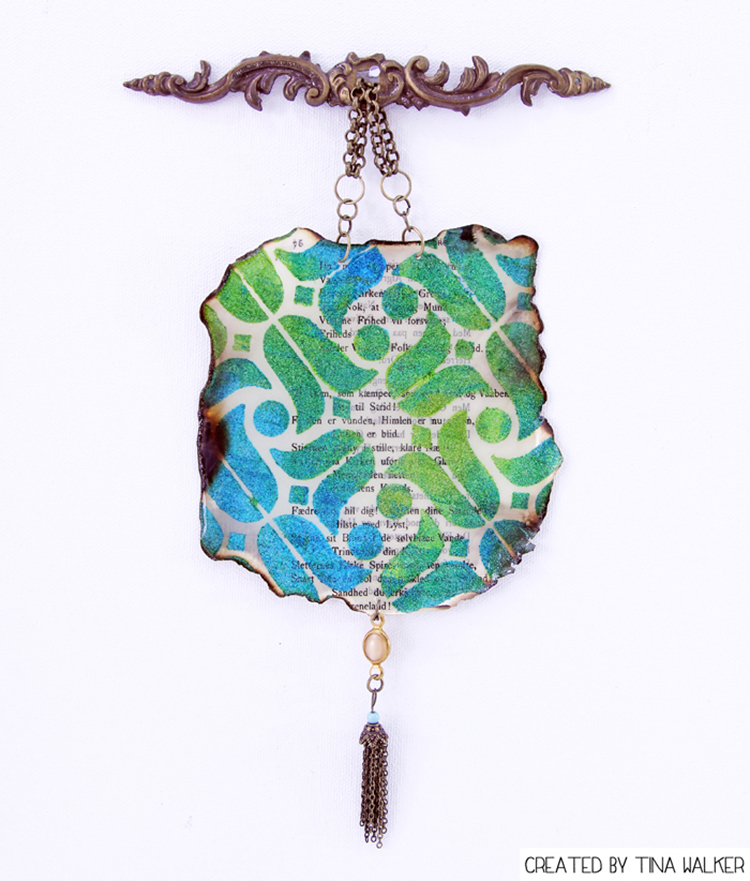 Using part of both projects, I created a larger mini journal, that can be functionally used or displayed. Let's take a look.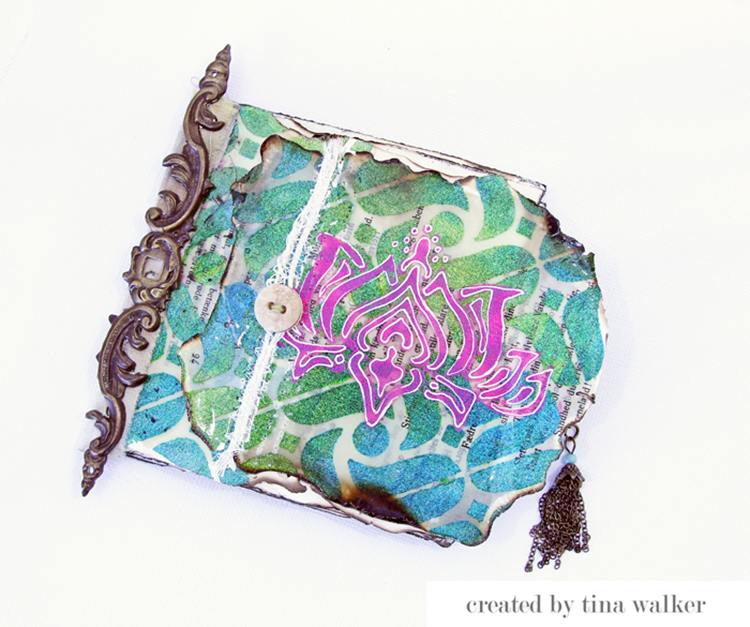 I deconstructed the book and home décor hanging, removing the embellishments, ribbons, and papers. Using the papers as the base for my new book, I repeated the same Batik Pattern 3 foam stamp for a cohesive look.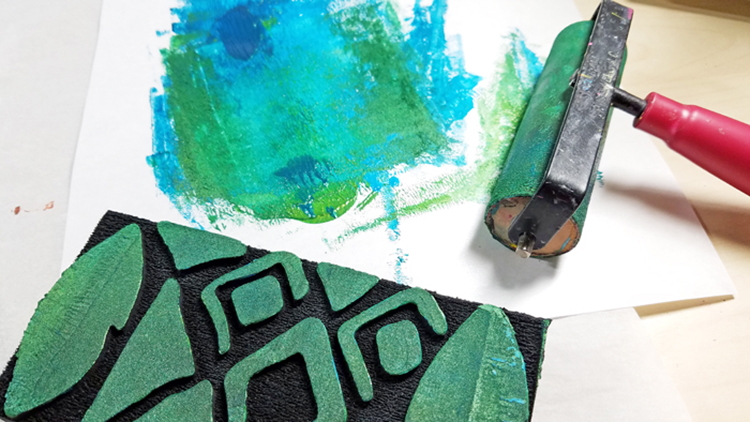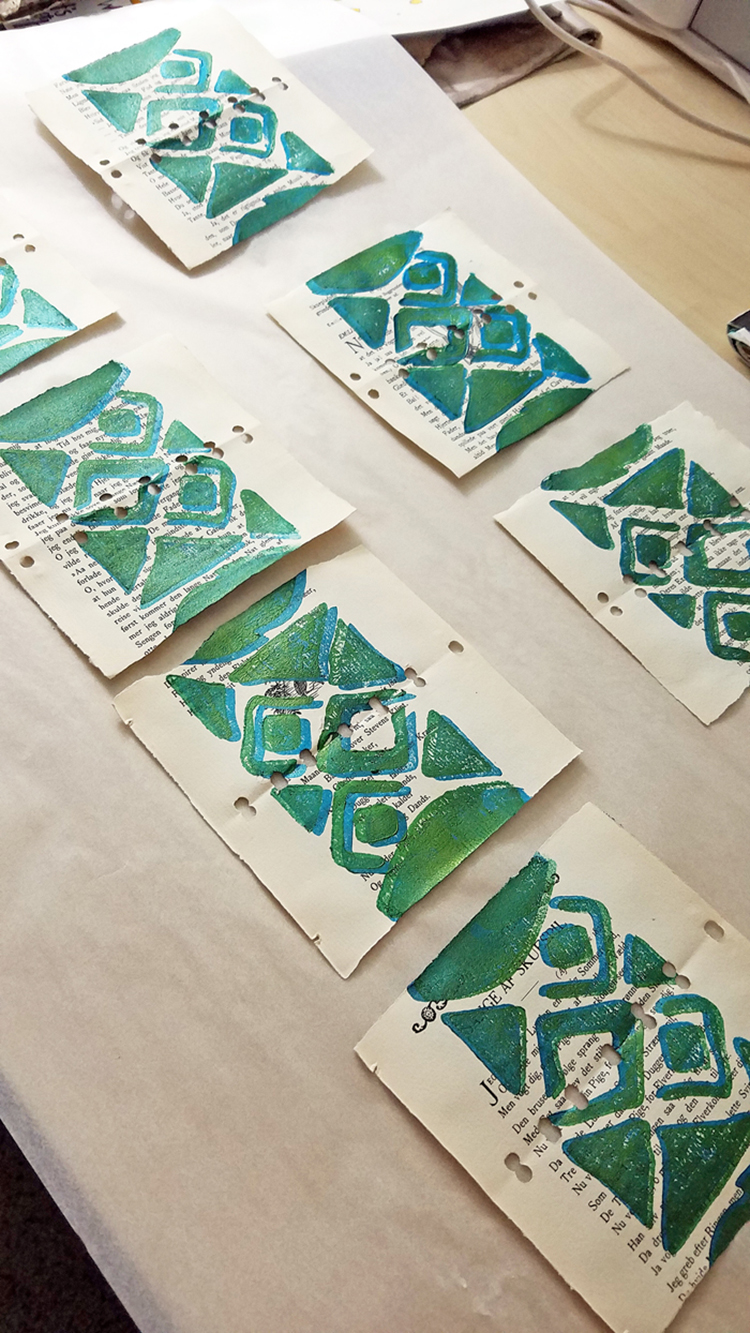 Next, I repeated the same Lily Wallpaper stencil for more cohesiveness and added stamps from Nat's Marks stamp set.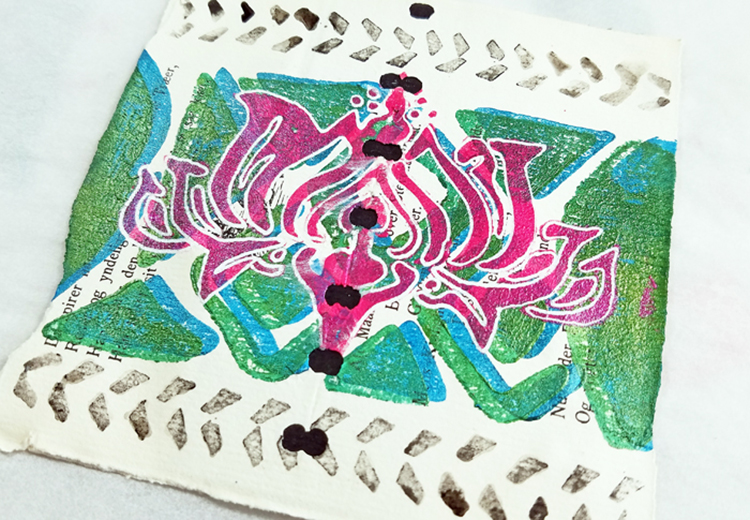 Using one of the paper pages, I created a binding for the entire journal and added it to the inside of the previous mini book covers.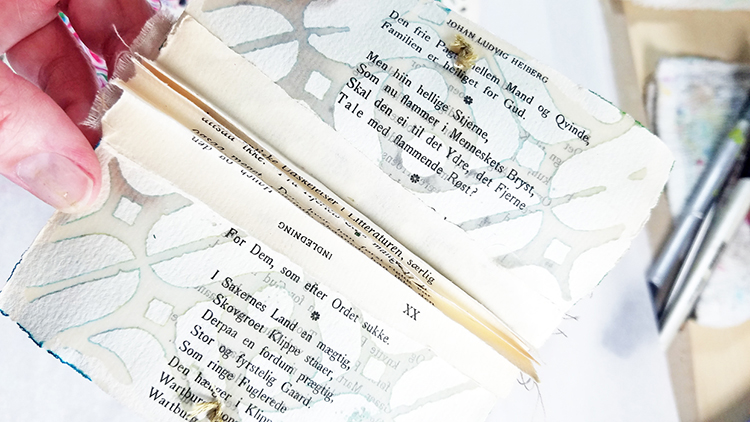 Since the previous mini book was narrow, I wanted my new cover to extend the width of the folded-out pages. I machine-stitched the home décor hanging piece to the new cover. I used the Amsterdam stencil here for the background. I also added a piece of string, a button, and the metal hanging embellishment from the previous projects to my new cover. It went from drab to fab in a quick minute.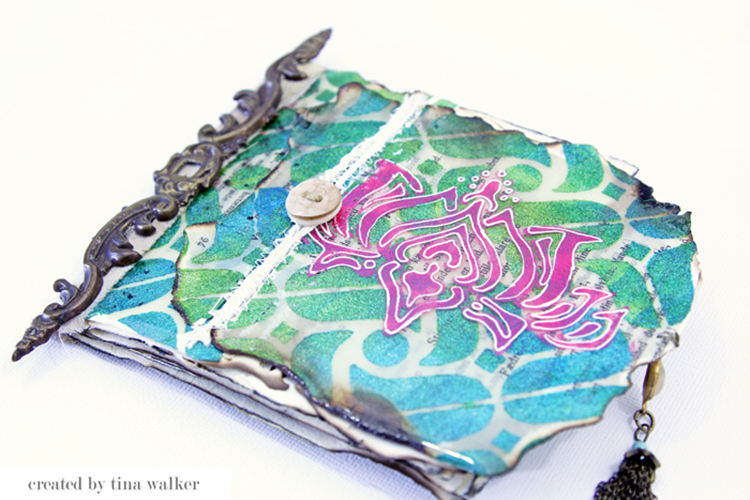 Just a few last details and my new book is ready for assembling. Here's a peek at several of the inside pages.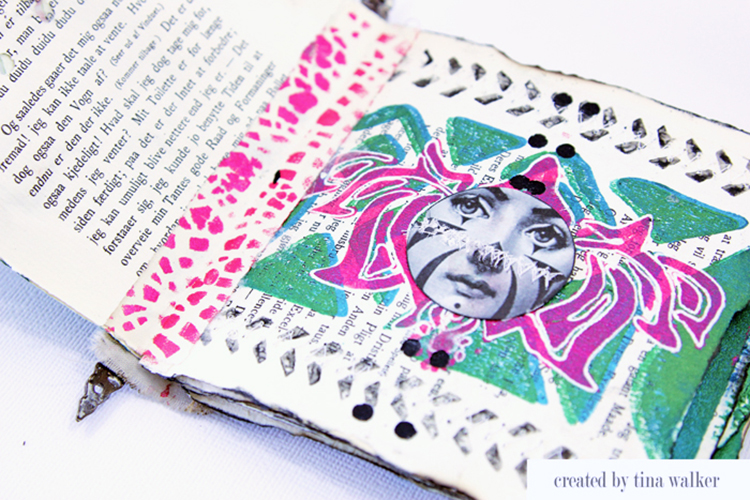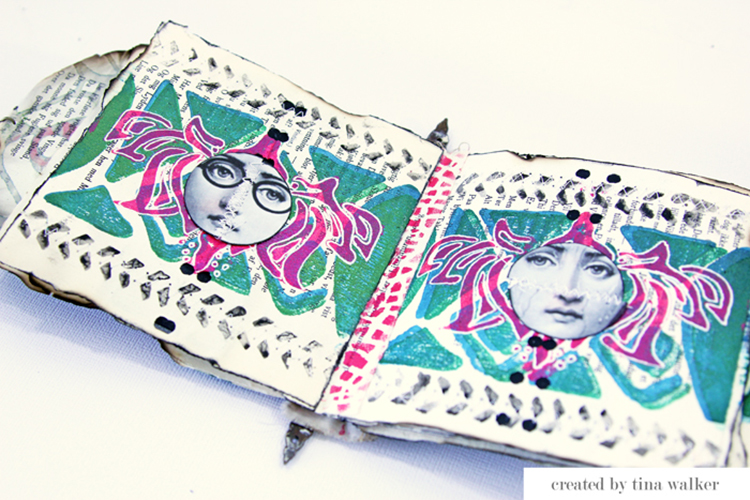 I am so happy with the 'new' result and I am glad for the challenge.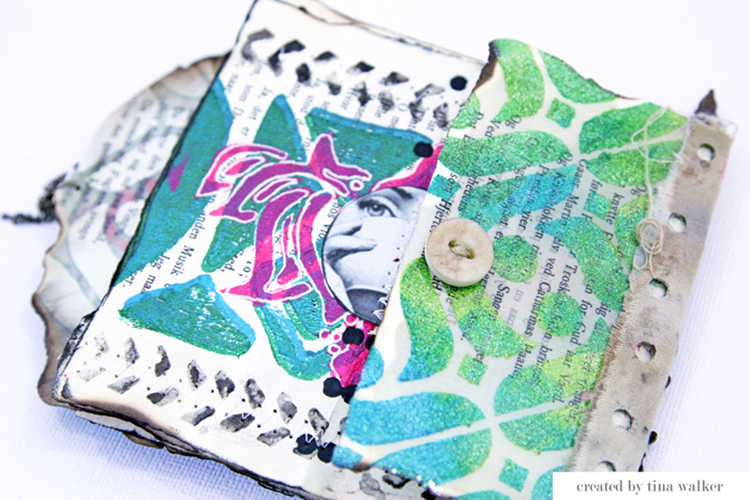 Do you re-purpose old, unwanted projects? Yes? We would love to see them.
I hope you enjoyed my project today. Have a great day!
---
Thank you Tina for your (re)creation!  :)  In addition to vintage papers, jewelry findings, buttons, and twine, Tina used the following supplies (some are affiliate links):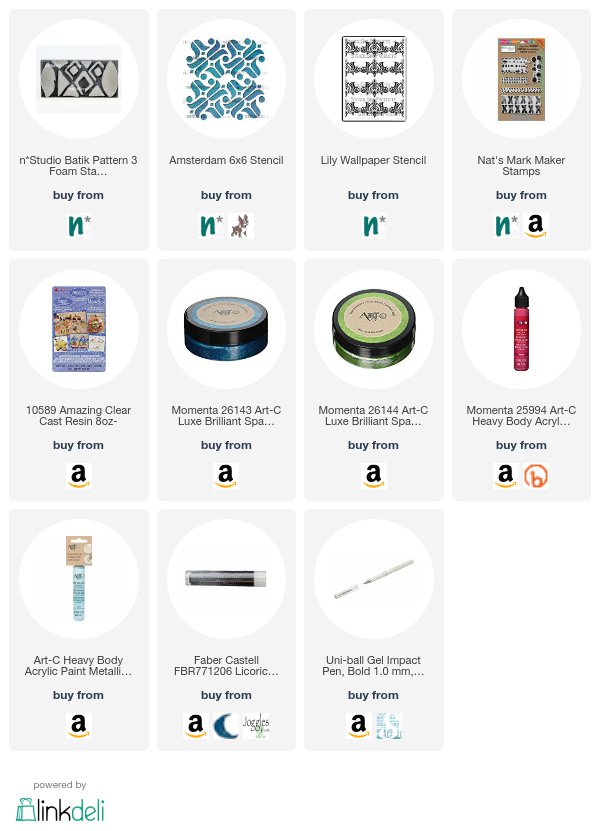 Play along with us too: I love to see how you interpret our monthly themes. Email me how you used my stencils and stamps with the theme and email me an image – I would love to share your projects in my next  "n*Spiration From Around the Globe".