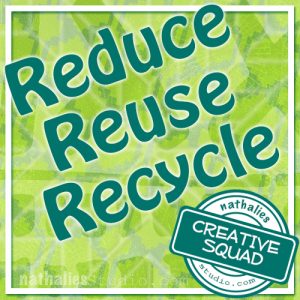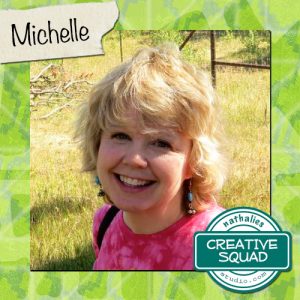 Happy Tuesday everyone and welcome to a project from Creative Squad member Michelle Rydell! Michelle brought together a bunch of different items from her stash to create a beautiful little book with a message that is just perfect. She used my Mini Batik Pattern 2 stamp and my Batik, Lily Wallpaper, and What's the Point stencils to help her with this month's theme: Reduce, Reuse, Recycle – Let's do Mother Earth a favor this month and use what we already have.  Maybe we'll dip into our stash of leftovers from other creative projects or maybe we'll repurpose something unexpected.  This month we're thinking about how artmaking can impact the environment and we're trying to make our footprint just a little bit smaller.
---
About five years ago, I found a bunch of old S&H Green Stamp books at an antique store, and I thought they were so cute I just had to buy them.  Remember green stamps?  Well, they have been just waiting for the right project, and this month's Reduce, Reuse, Recycle fit the bill perfectly!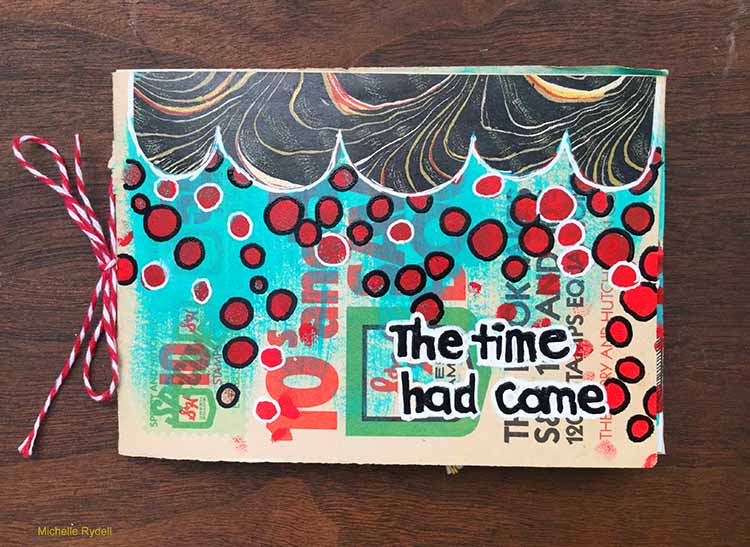 I decided to make one into a mini-journal.  Here's how I did it…
I combed thru my stash of vintage ephemera and picked out a pile of things that I thought had possibilities – mostly because they matched the color scheme of the green stamps…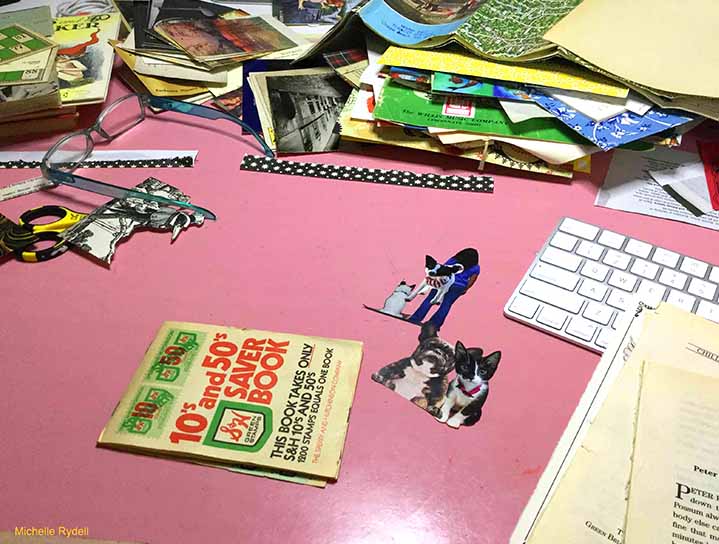 I decided on a theme for the book, and then combed thru my stamps and stencils designed by Nat, and picked out some that I thought would work great for the project.  The ones I ended up using were: Mini Batik Pattern 2 Foam Stamp, and three stencils: Batik, Lily Wallpaper and What's the Point?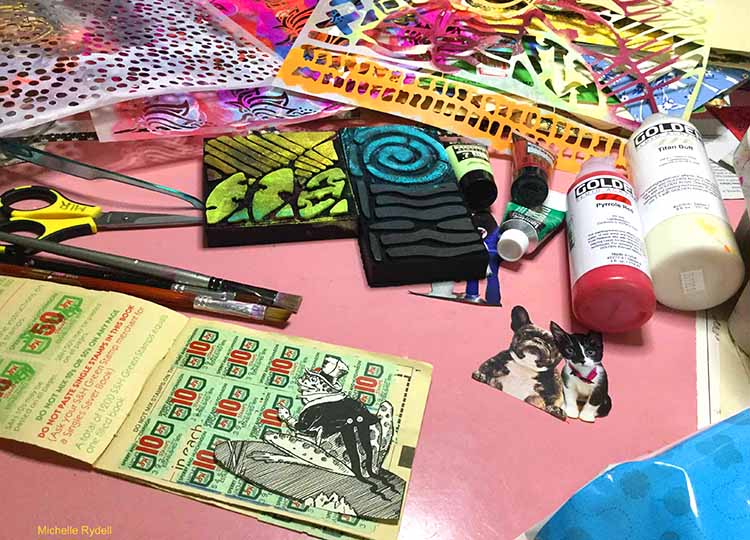 The toad I wanted to put on the first page needed a background to rest on, so I pulled out the foam stamp and added a couple of swirls to start things off.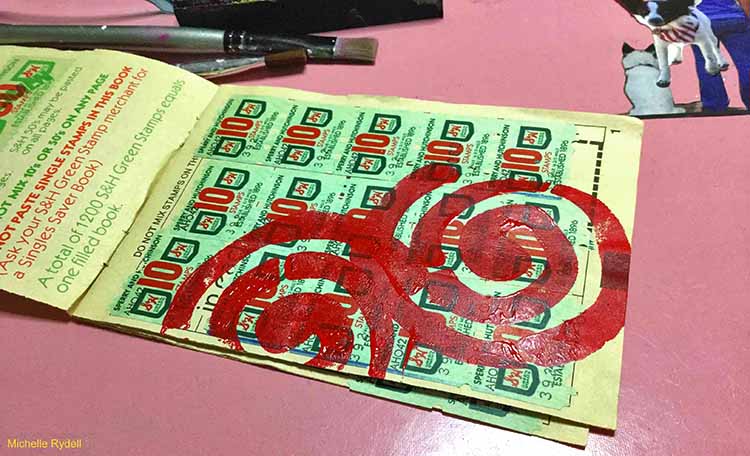 Then a little paint and a bit of patterned paper…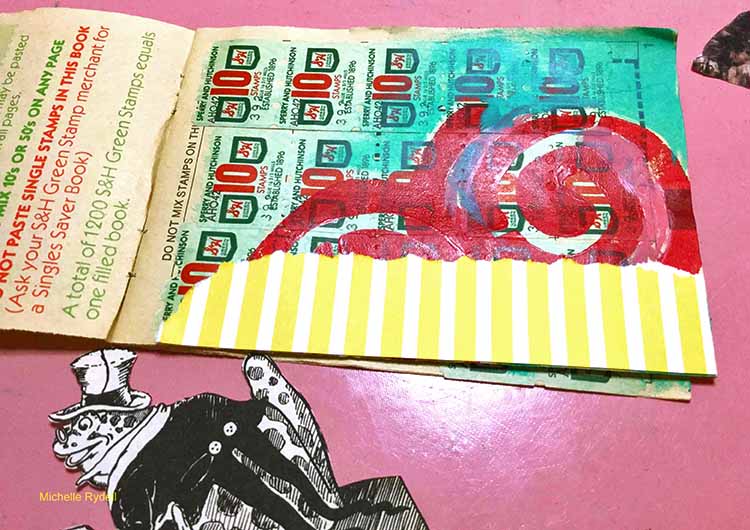 To create some consistency, I flipped to the back page and did something similar with the background.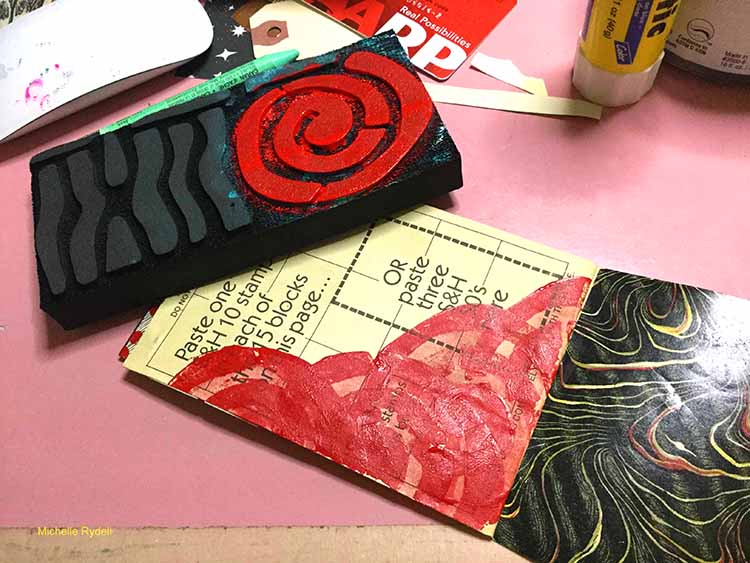 From there I was off and running, adding stamps and stencils, paint and bits of paper to each page.  I also took out the rusty old staples and changed the binding to bakers twine. The dots here are made with the What's The Point stencil. At the end I added a favorite quote to pull it all together.  Here's how it turned out…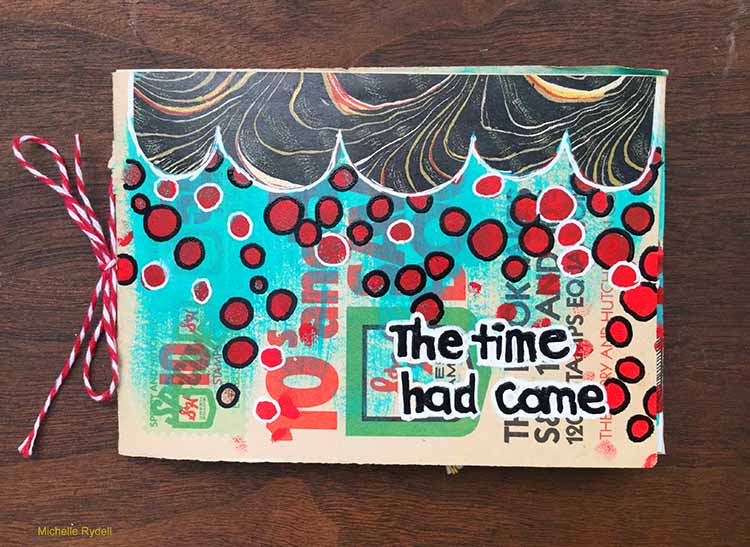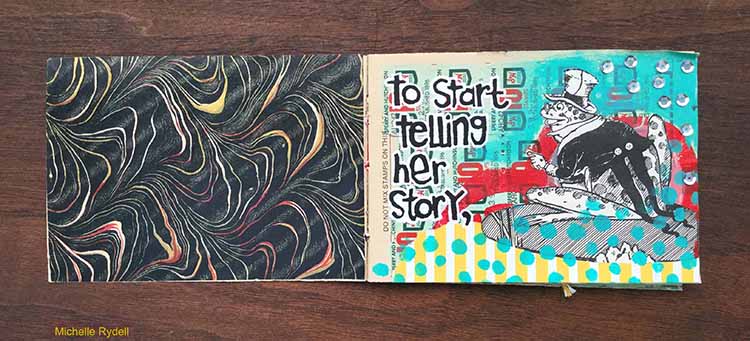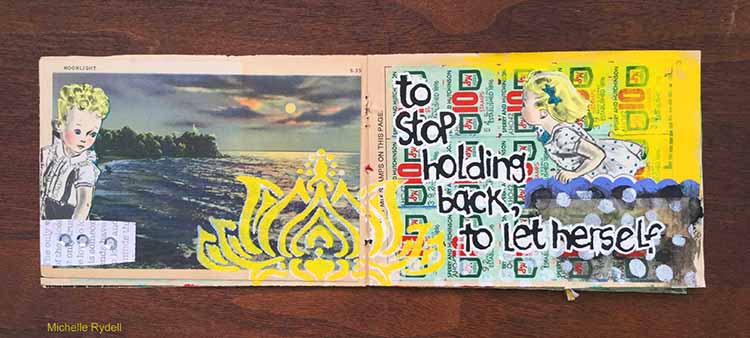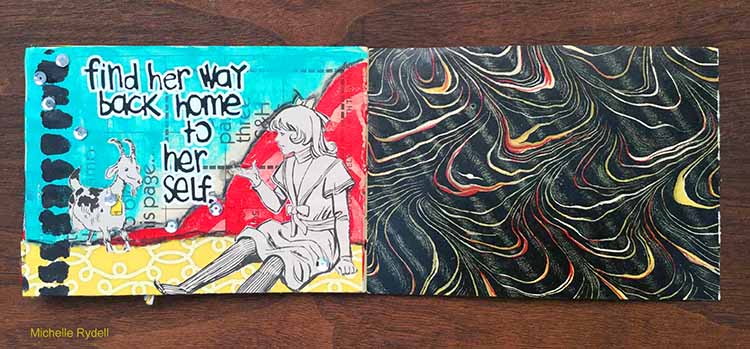 ---
Thank you Michelle for this inspiring little book! In addition to various vintage papers, Michelle used the following:
Play along with us too: I love to see how you interpret our monthly themes. Email me how you used my stencils and stamps with the theme and email me an image – I would love to share your projects in my next  "n*Spiration From Around the Globe".