Strolls through my hood get me out of my studio, they help me get unstuck and often I get inspired by what I see and get new ideas to create something. It is part of my philosophy about Artful Adventures in Mixed Media – which is the subject of my book. Here are some photos that I gathered in the last couple weeks.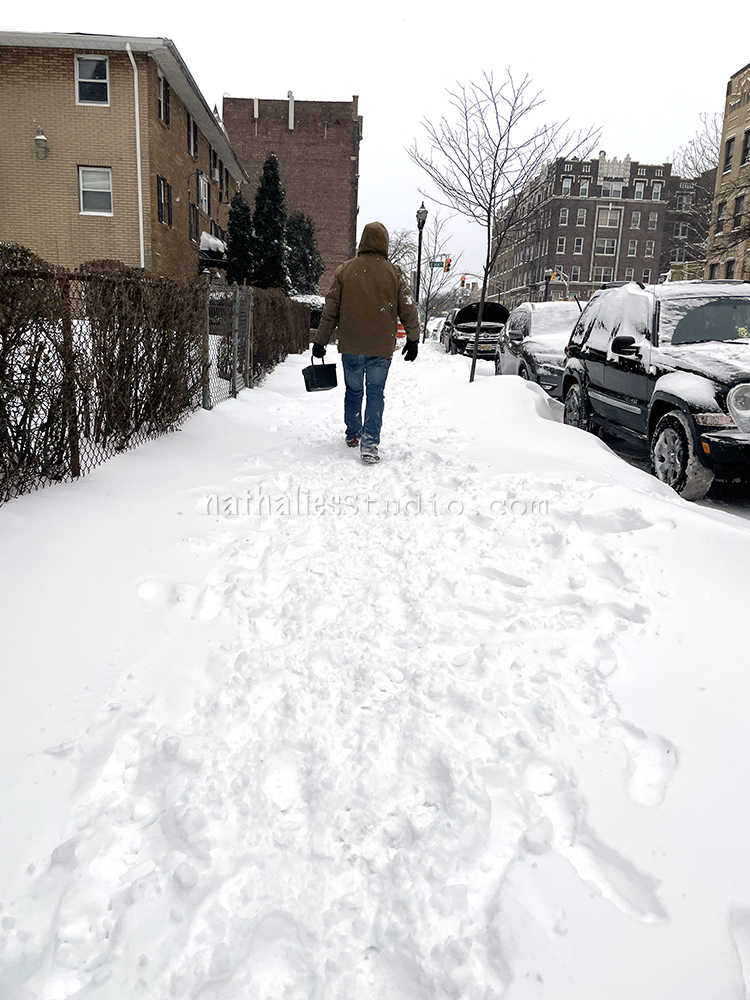 When I say Stroll Through the Hood it was mostly a stroll through the hood to our new home and that is where I spent most time as we are moving in one week – wwahhhhh.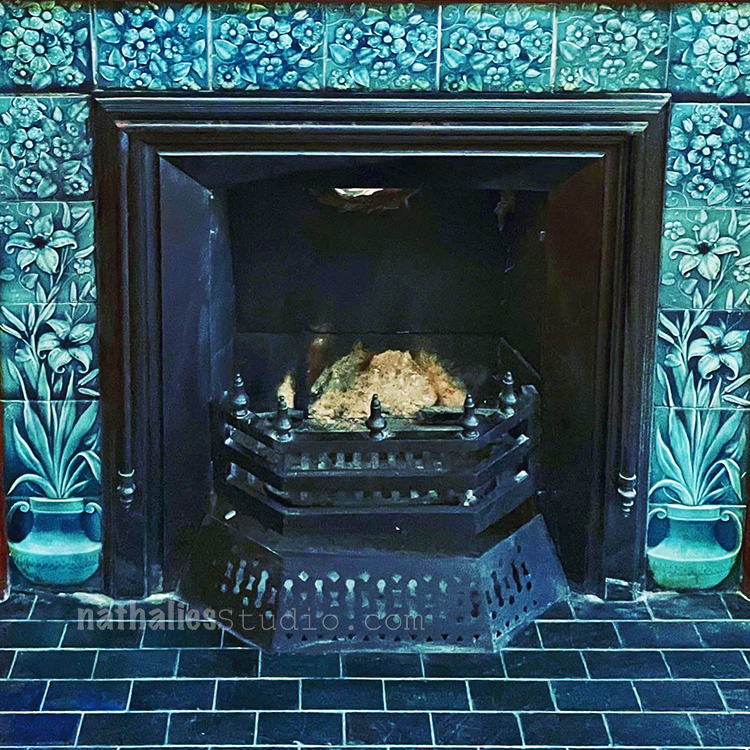 The fire place above is my favorite one – the color is just making me so happy!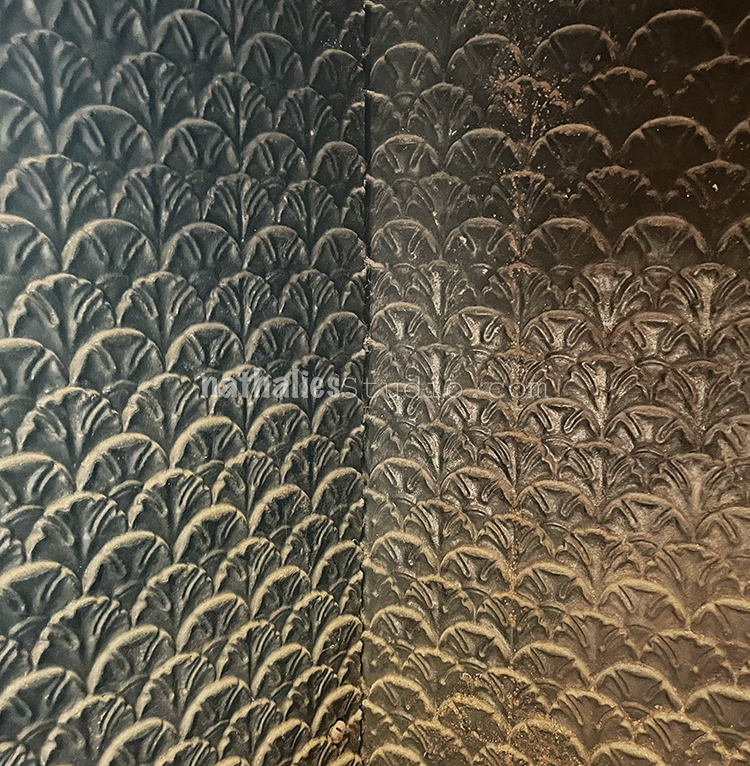 The inserts of the fireplaces are also not too shabby- isn't that a gorgeous pattern? And practical too as the plates store the heat and reflect it to the room – things you learn while renovating and talking to different contractors- I love it!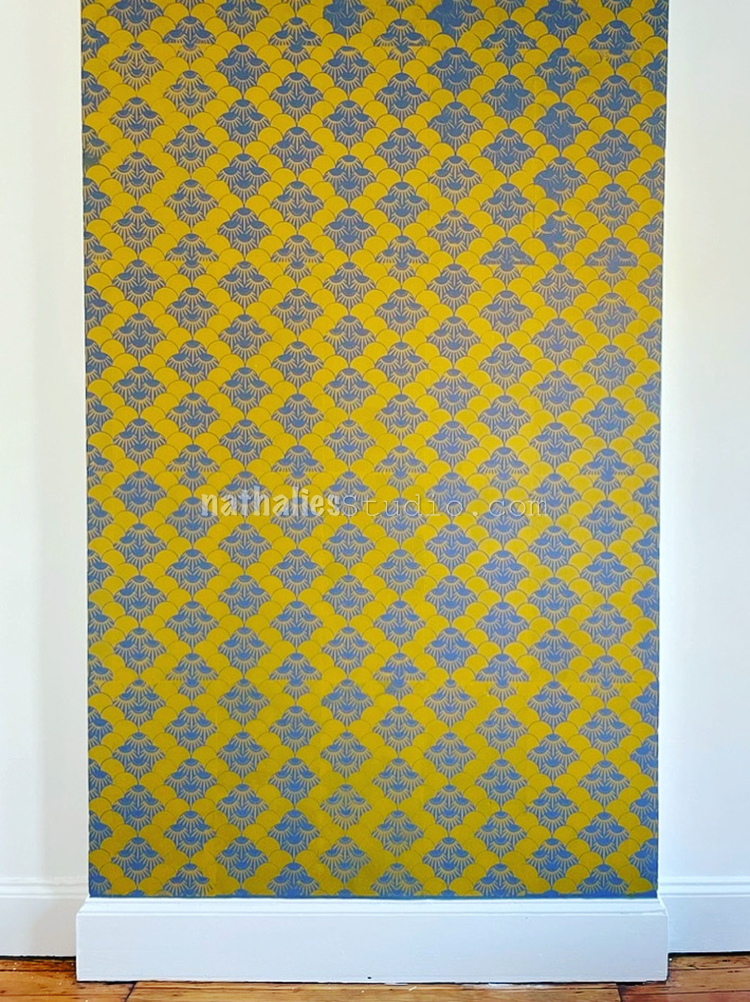 Speaking of pattern – StencilGirl Products was so sweet to make a Wall Stencil out of my Art Deco Summit Stencil and I stenciled this wall in my future office. I would do a lot of things different in the future- there are mistakes but can live with that for now and will fix the oopsies later :) Also …if you are here for perfection, you are at the wrong place LOL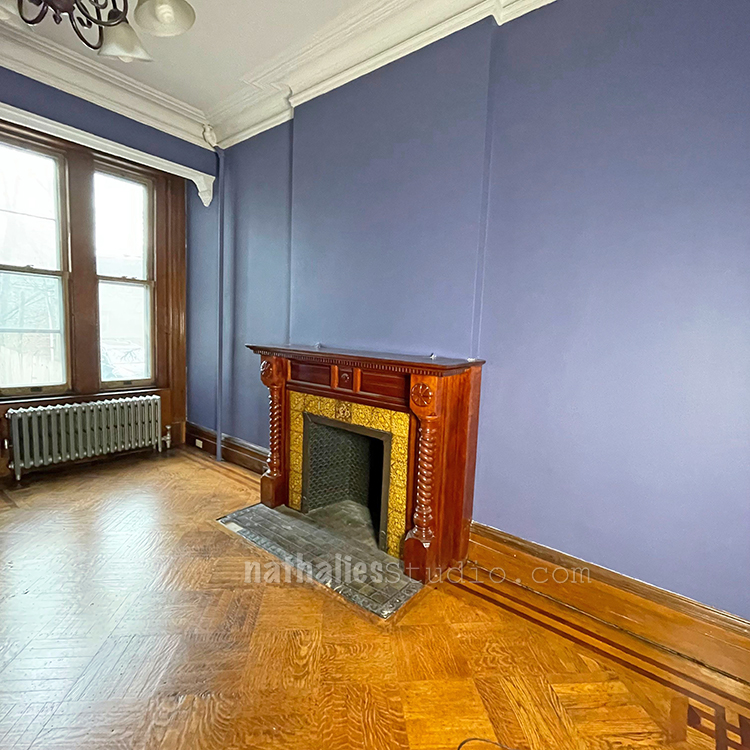 The Color scheme was pretty much inspired by this fireplace and the wall we painted purple :) Left over paint is a nice thing.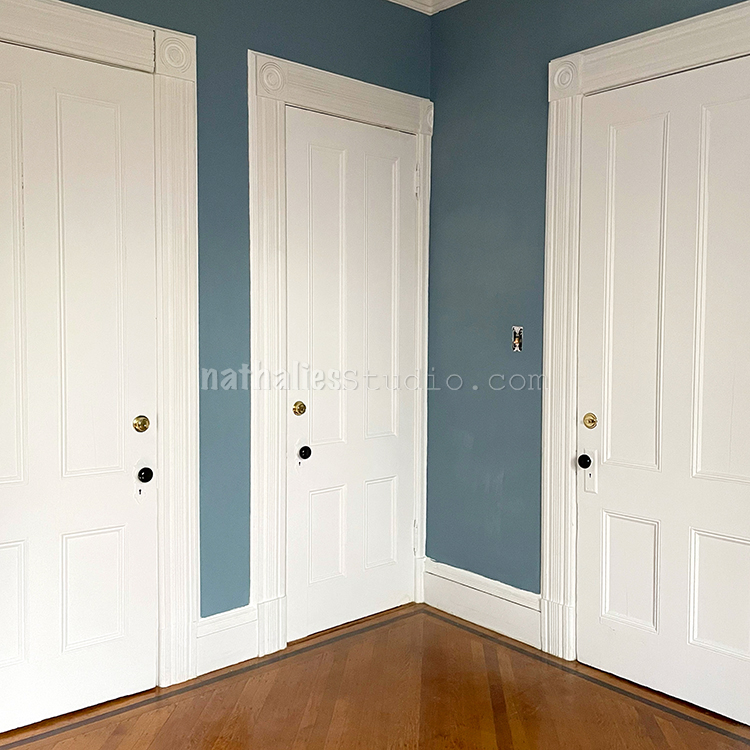 We went all color this time- which is really unusual for us – we are usually very bland white wall person but this old lady as we call our new house screamed for some colorful oomph and I think she can wear it.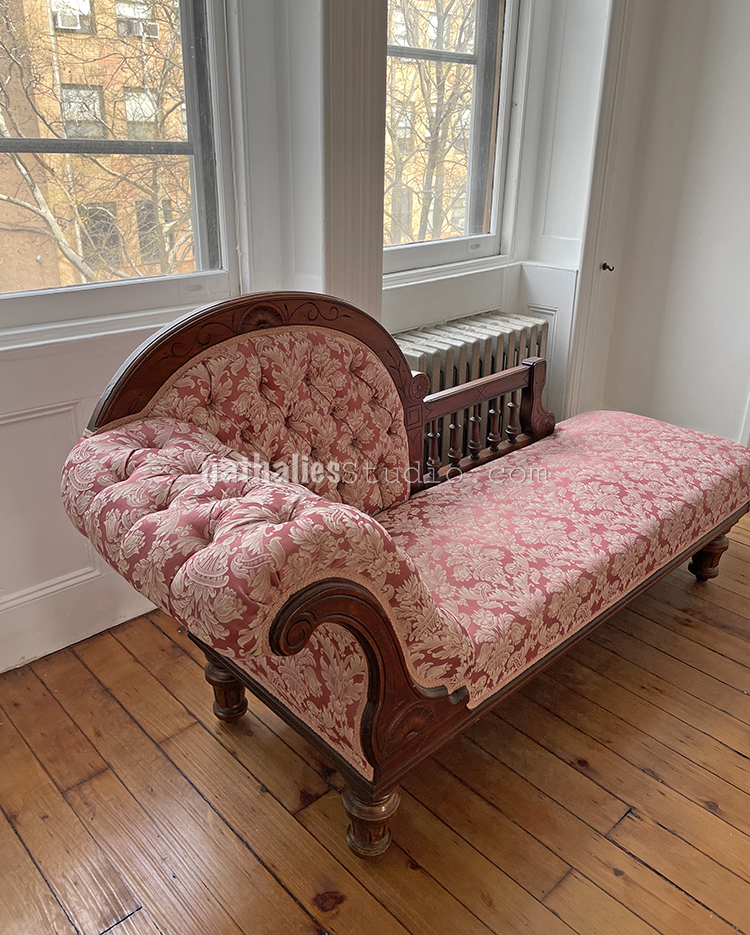 BTW- this is my new Fainting Sofa …I mean…you gotta have a Fainting Sofa, no? I love it so much and it is actually very comfy – I cannot wait to faint ..eh …read on it …I wonder if this will become the cat's favorite spot.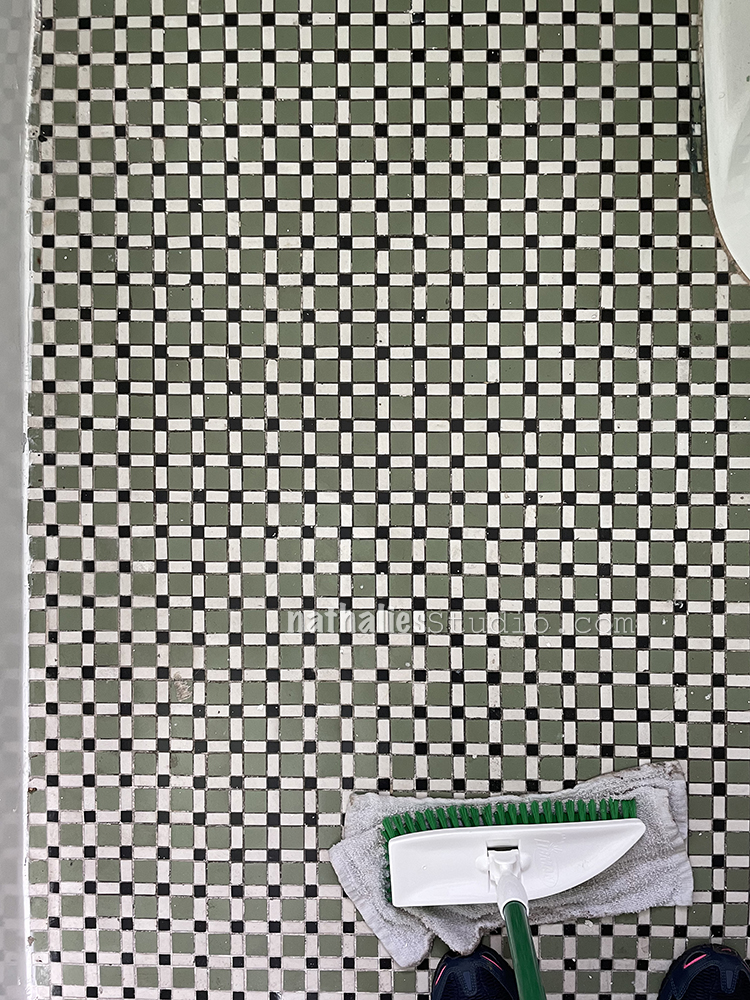 Other than that most of my days nowadays are consumed by cleaning or running last minute errands. Even though we did big renovations in serval of our former homes, I seem to be still caught off guard by how much construction dust is clinging around forever.
I have been MIA for the past couple weeks and will probably be another 2 weeks until we moved and unpacked most stuff, but I see light at the end of the tunnel and I cannot wait to live in our new sweet home. Wish us luck for a smooth move :)