Strolls through my hood get me out of my studio, they help me get unstuck and often I get inspired by what I see and get new ideas to create something. It is part of my philosophy about Artful Adventures in Mixed Media – which is the subject of my book. Here are some photos that I gathered in the last couple weeks.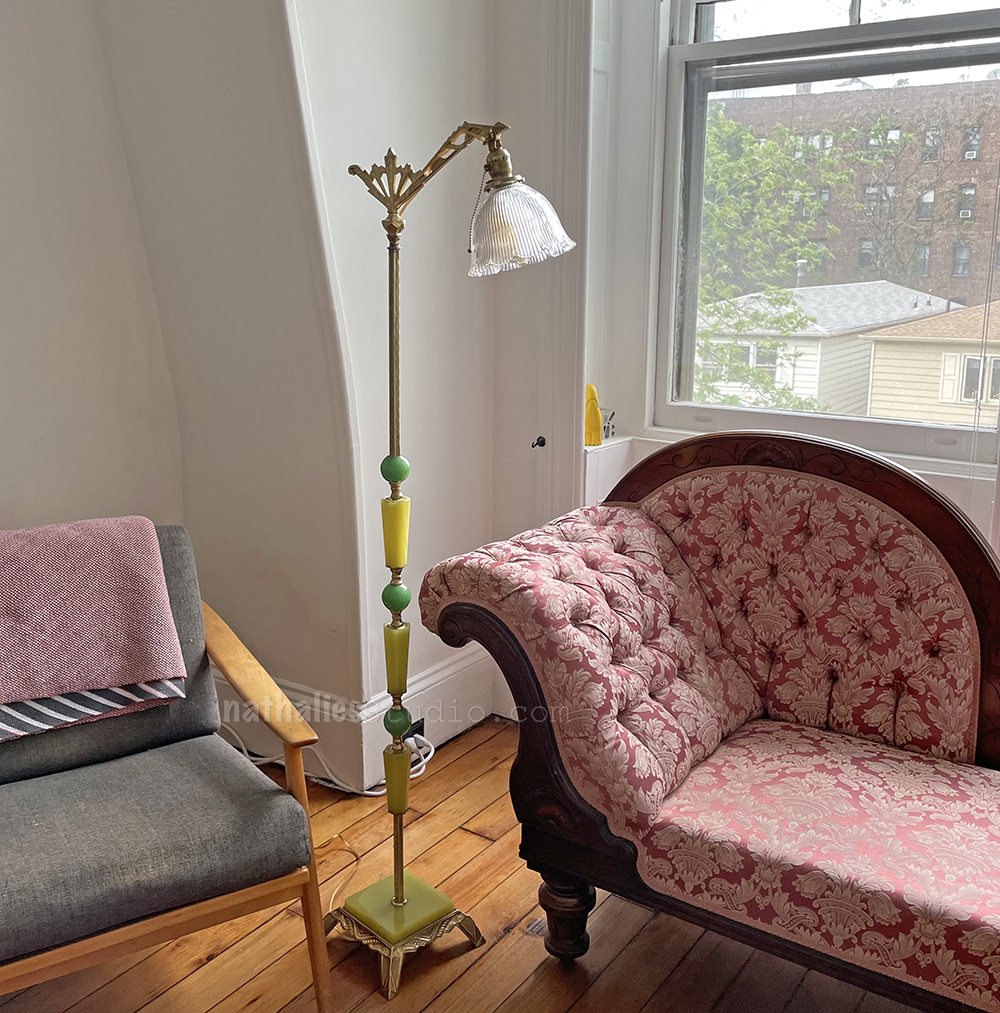 I love my new art deco floor lamp – the colors just make me happy – also green and yellow- a combination to use a bit more often for me.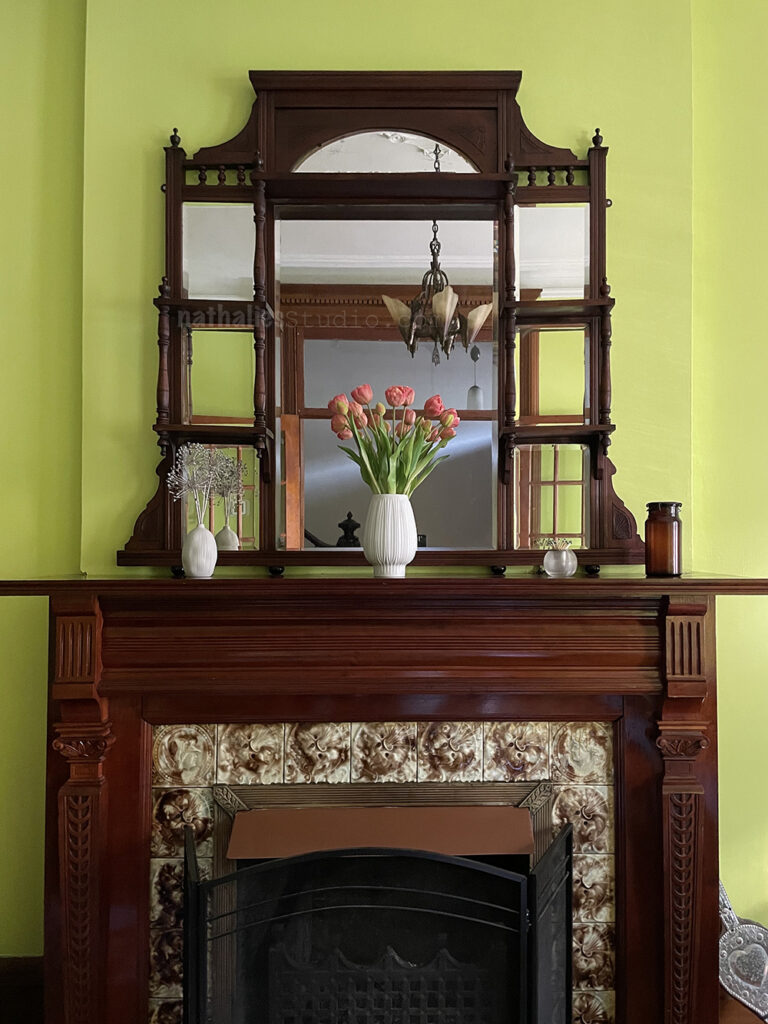 We found an overmantel that fits great onto our fire place and I love it.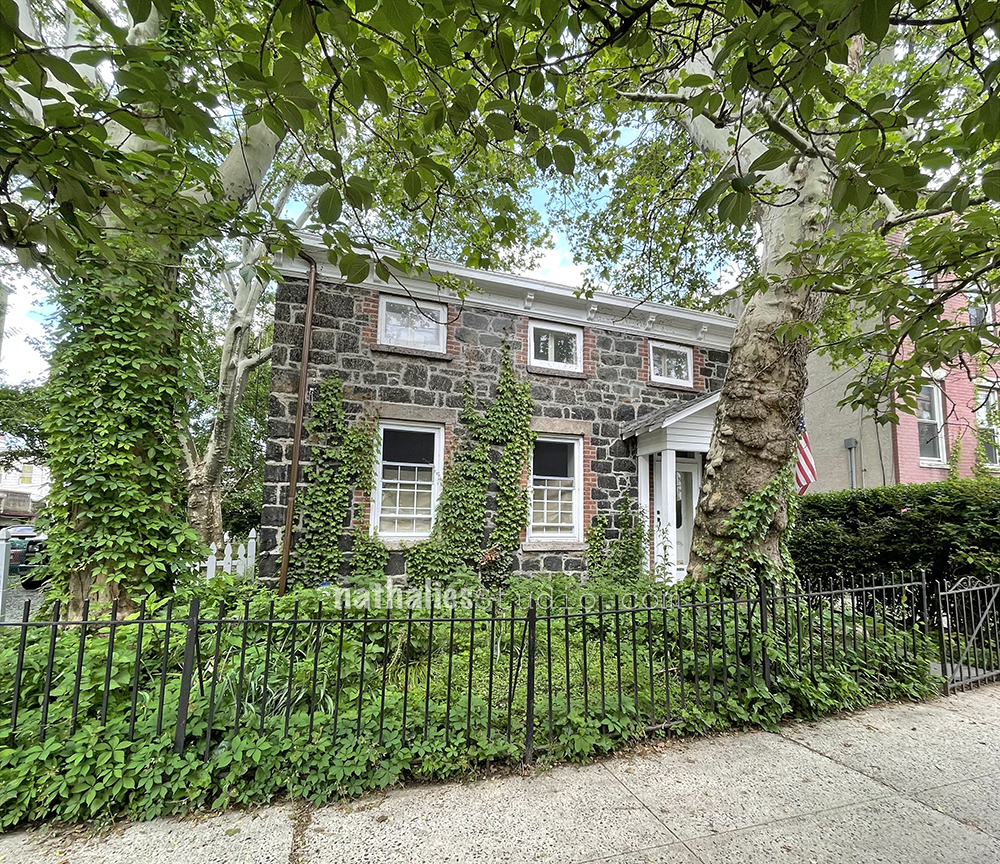 This is one of the oldest houses here in Jersey City – it is from 1740 – it is a little gem.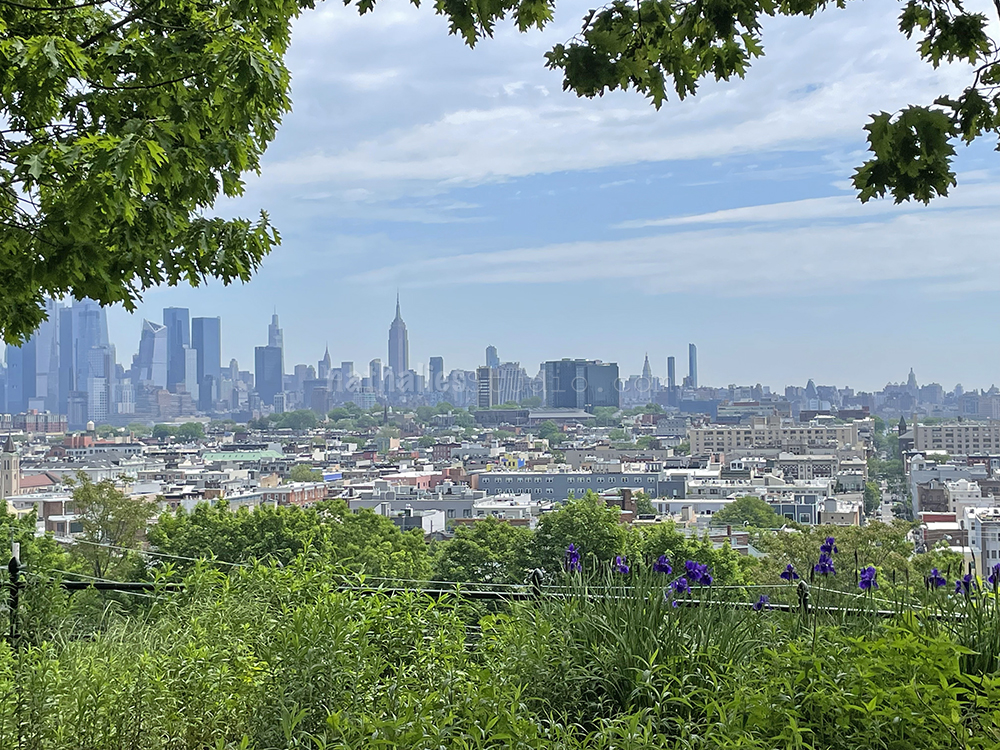 Lovely view of Manhattan from Riverview Park – we went up their for the Farmers Market and I always love having a little bite for lunch while sitting on a bunch and taking in the view and then do some veggie shopping.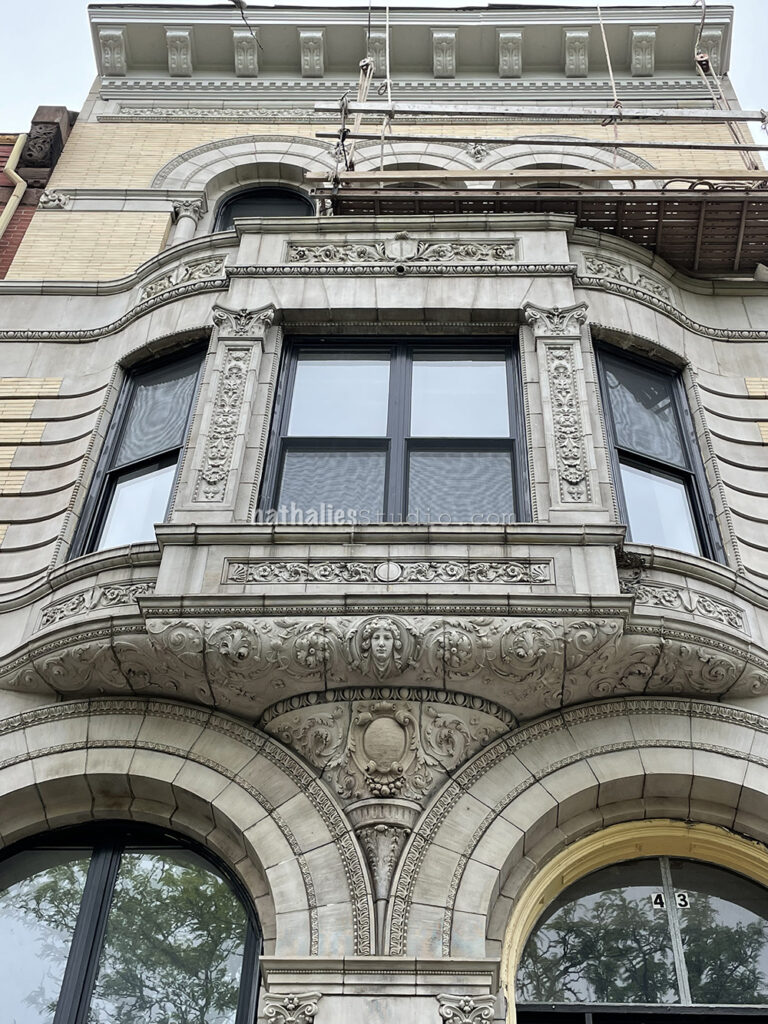 Look at this magnificent facade!!!
Love this little colorful house – the muted green, pink, rost red, and yellow is a fun combination.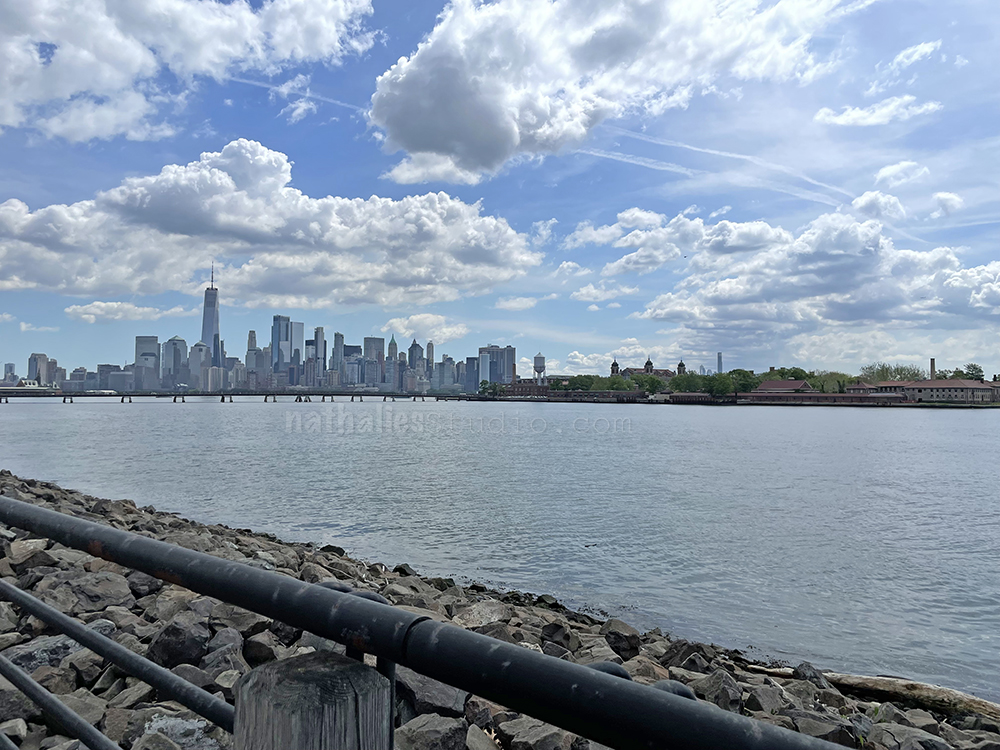 Of course Liberty State Park is back on the after-work-bike-ride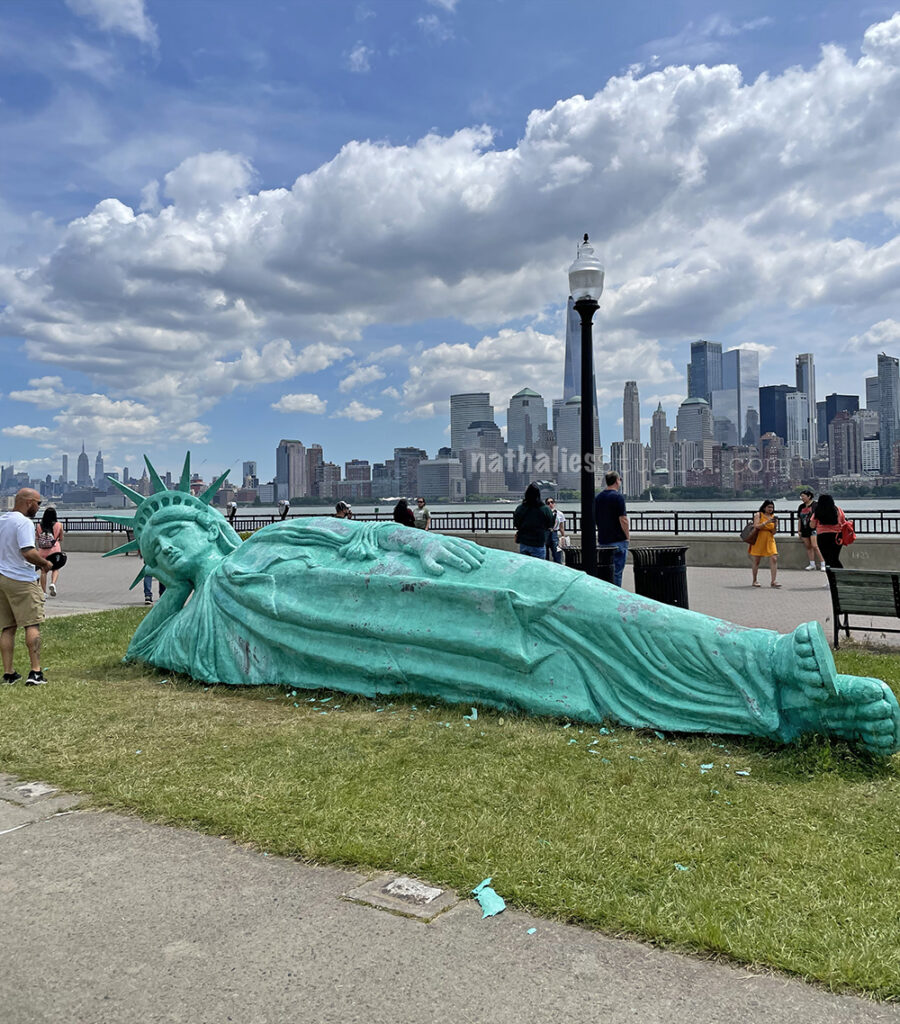 As you can tell Lady Liberty is exhausted and needs a bit of a rest – I cannot blame her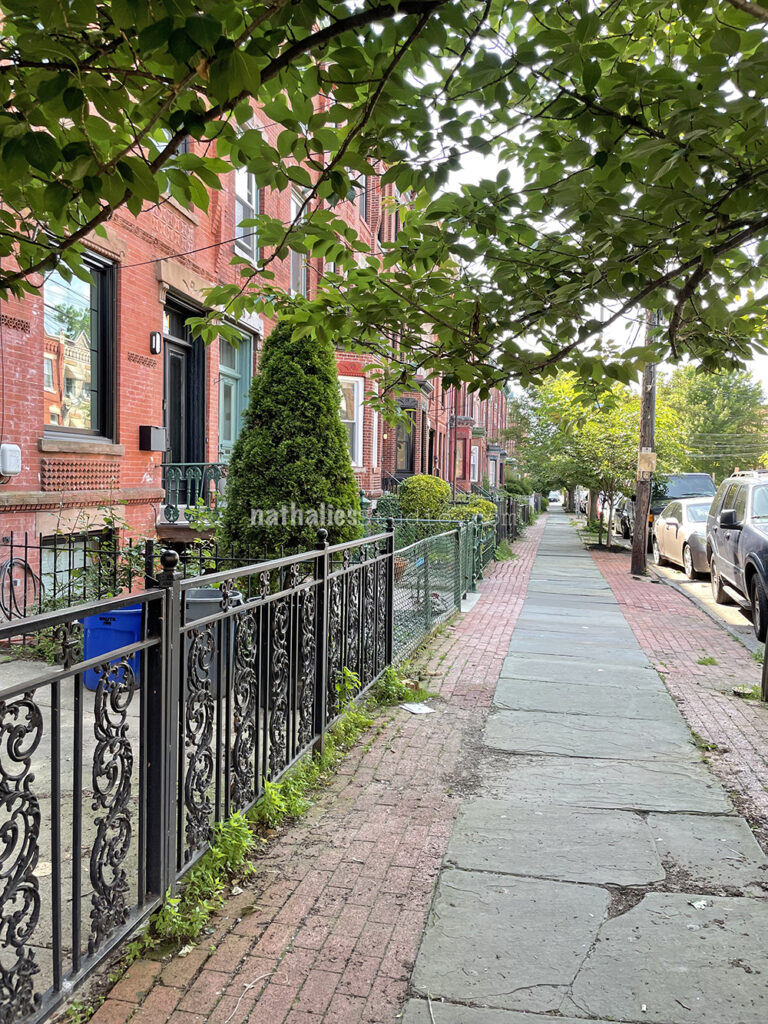 This street is just lovely with all it's brick buildings but I also really love the blue stone-brick sidewalk!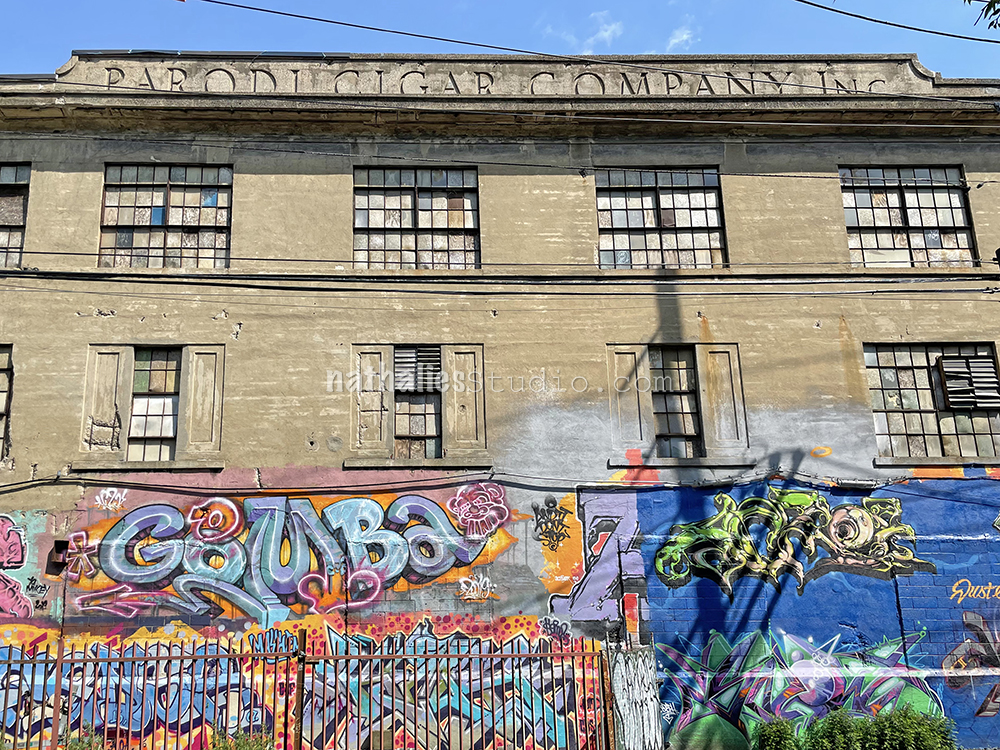 Old Cigar manufacturing building with some graffiti.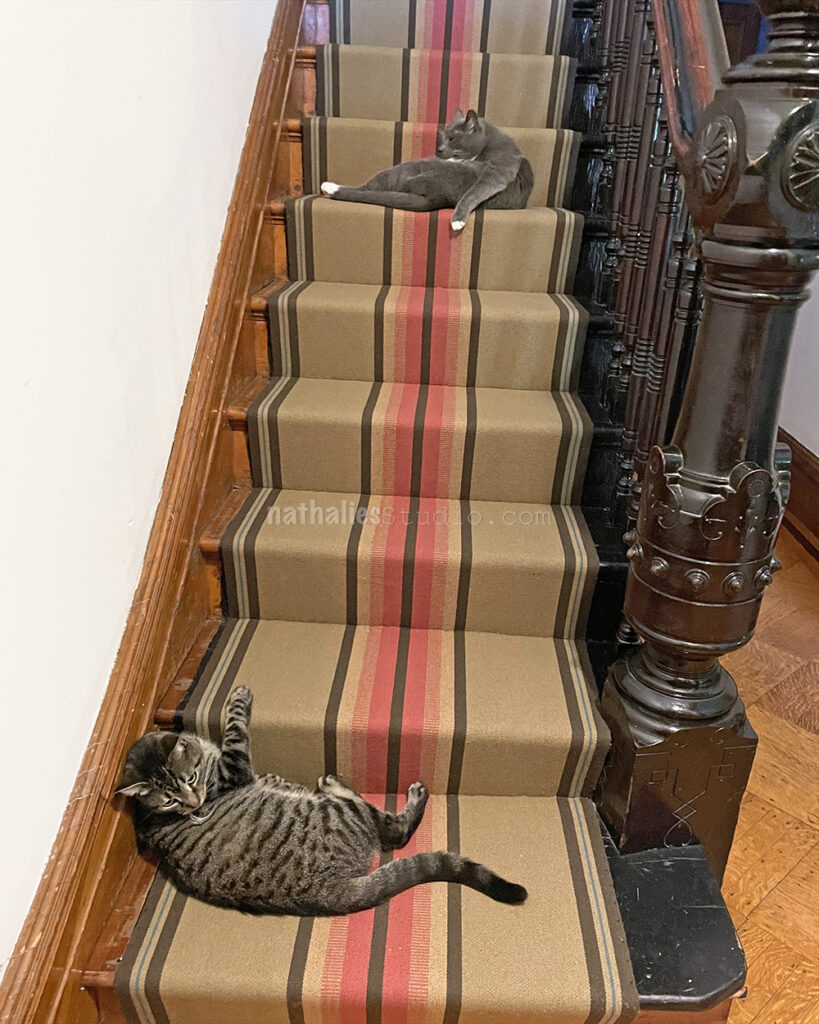 Bobby Pretzel and Mingus enjoying our new stair runner. We had this one made by a small company in Pennsylvania – Family Herloom Weavers . What an amazing company! From dying the yarn to the yarn entered into the loom and then being woven, we received videos and photos along the process. The family owned business is doing all kinds of period carpets for museums (for example the Emily Dickinson Museum) and has done work for a lot of TV shows too (think The Guilded Age). I cannot overstate how amazing the quality and customer service was and the price was more than reasonable.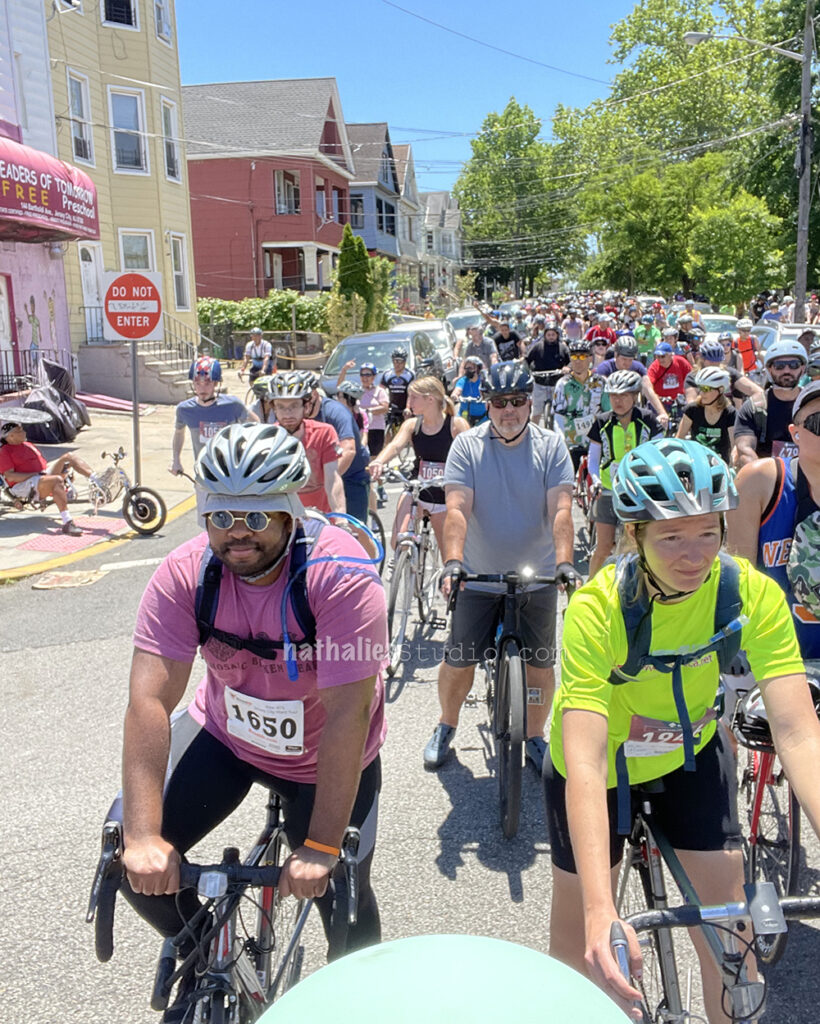 We joined 4000 other bicyclists for the annual Ward tour through Jersey City. It was super fun!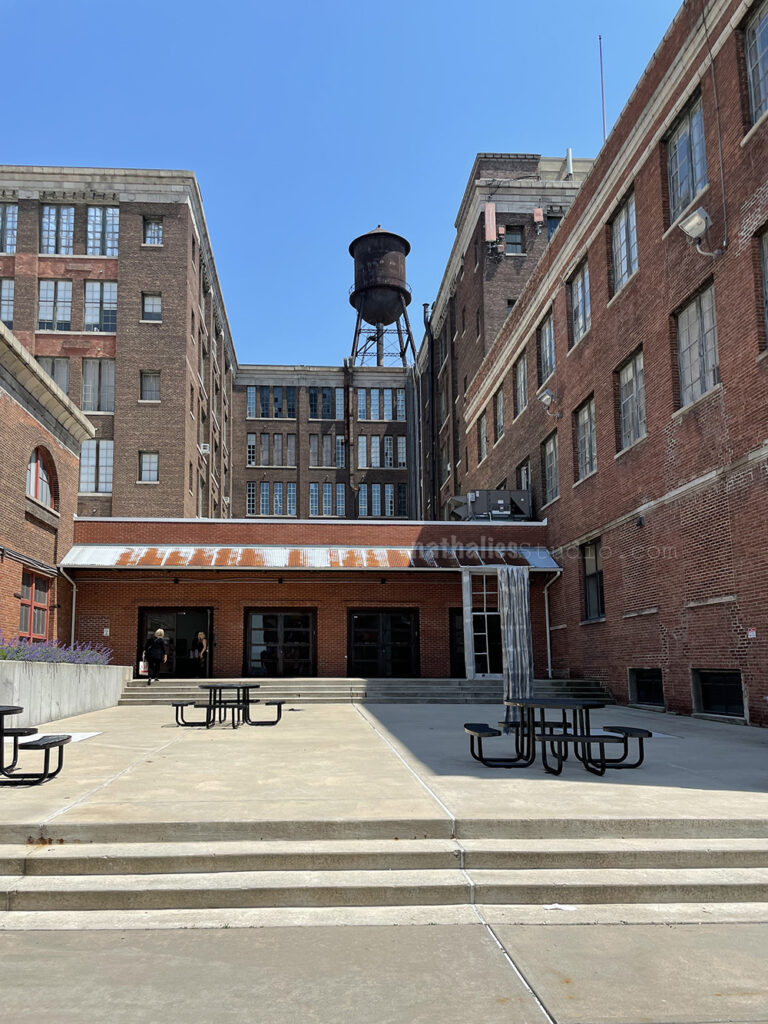 Picked up some art work at Mana Contemporary- always love this building.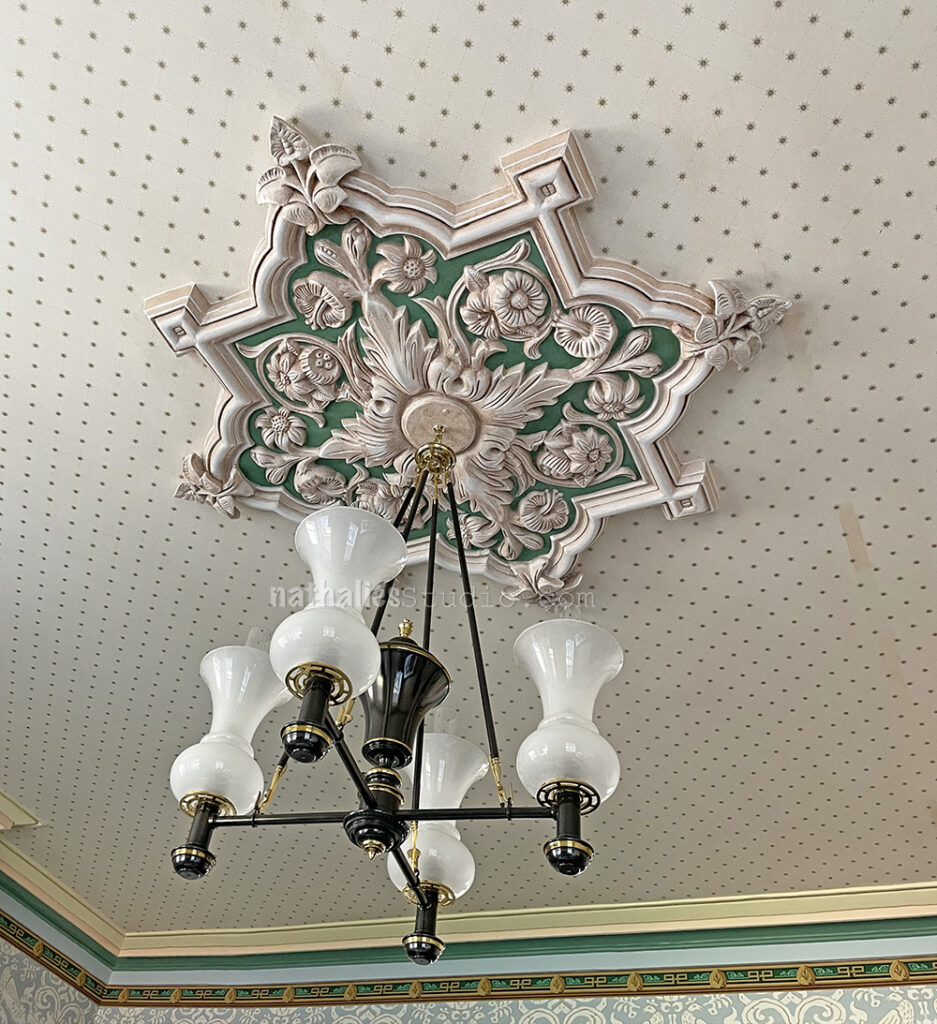 And attended an Open House at the Apple Tree House – also from 1740 – which is hopefully becoming the new Jersey City Museum. Look at the amazing medallion! The house may have been the site of a meeting between George Washington and the Marquis de Lafayette in 1779 and has been used for decades as a funeral home, then fell almost apart and finally was restored in 2006. I really hope the Mayor will keep his promise and we will have a City Museum again and in this building.
That was it until next month – hope you enjoyed the little stroll :)