Strolls through my hood get me out of my studio, they help me get unstuck and often I get inspired by what I see and get new ideas to create something. It is part of my philosophy about Artful Adventures in Mixed Media – which is the subject of my book. Here are some photos that I gathered in the last couple weeks.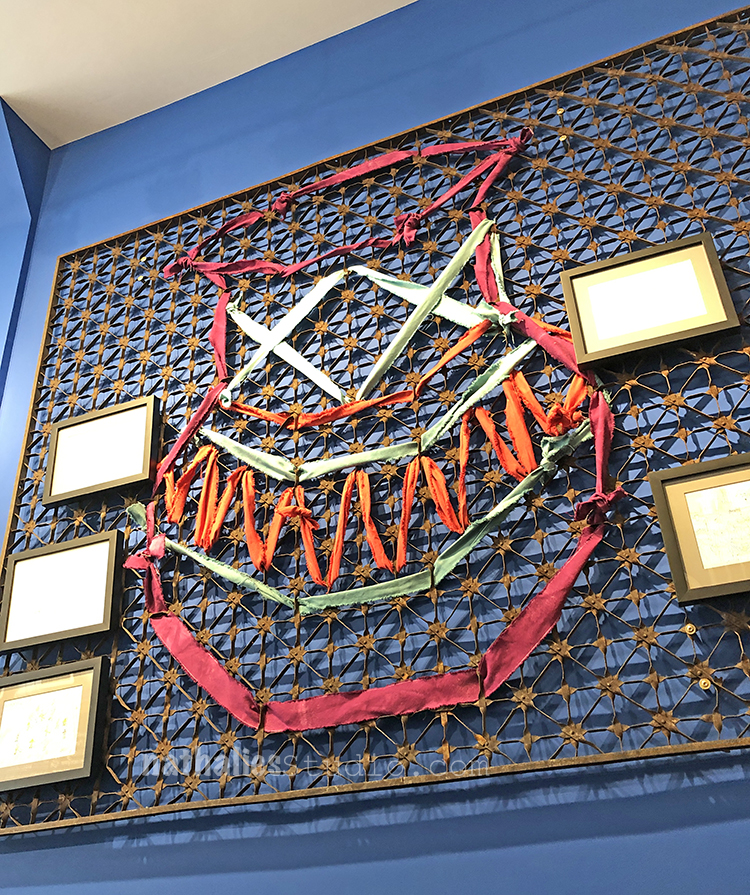 Well a lot of those photos were taken before we all were practicing social distancing. And the more these inspire me – a good reminder to enjoy the little things like meeting with friends in a cafe or a stroll through the hood. Speaking of a cafe – I love the "fence art" by Norman Kirby above that made its way into this new-ish restaurant.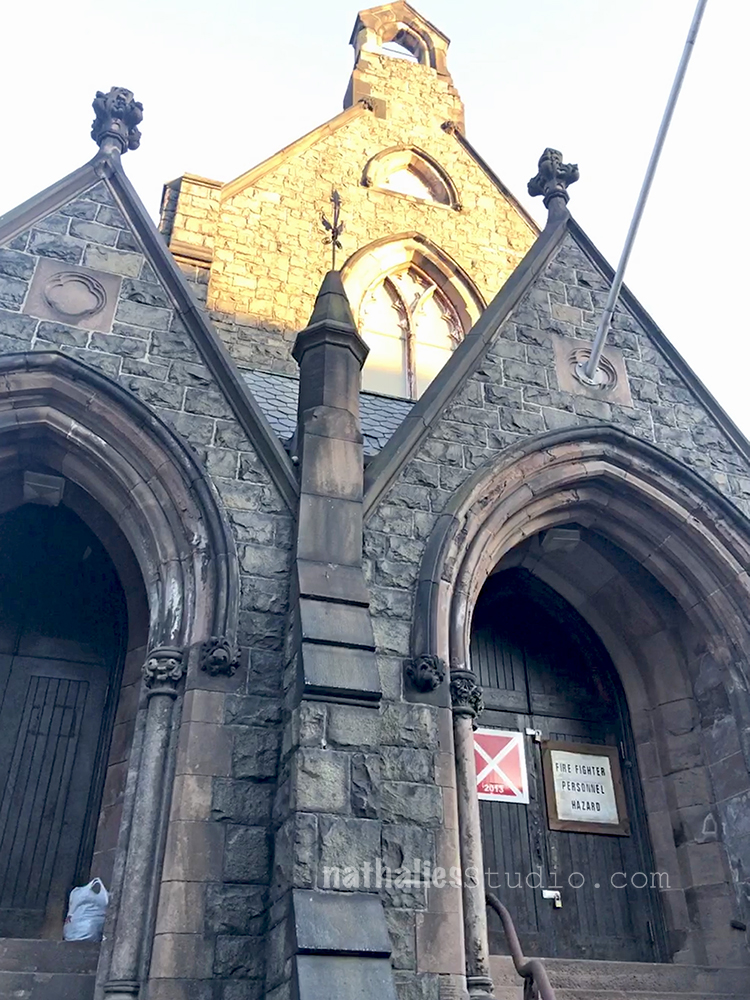 St. John's Church – a gorgeous gorgeous historic landmark church – which is falling apart. I am reading a lot about this church and it's history in this neighborhood. I will def. write a separate post about it – it is so fascinating and I will def. do a painting of this church.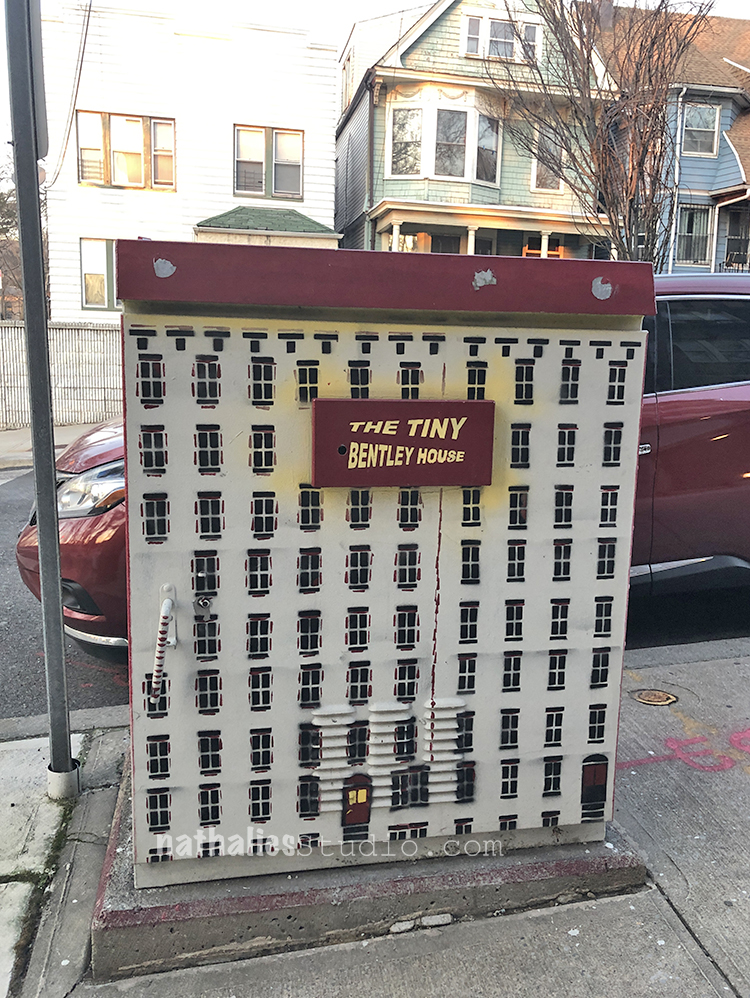 This made me smile. Bentley Avenue also has the nickname of "Doctor's Row" – there are a ton of beautiful victorian Mansions on this street and they have become unaffordable in the recent years (if you find one you could buy you would have to pay a ton of money to bring it back to livable status) – so this tiny Bentley house is pretty much all we could afford hahahah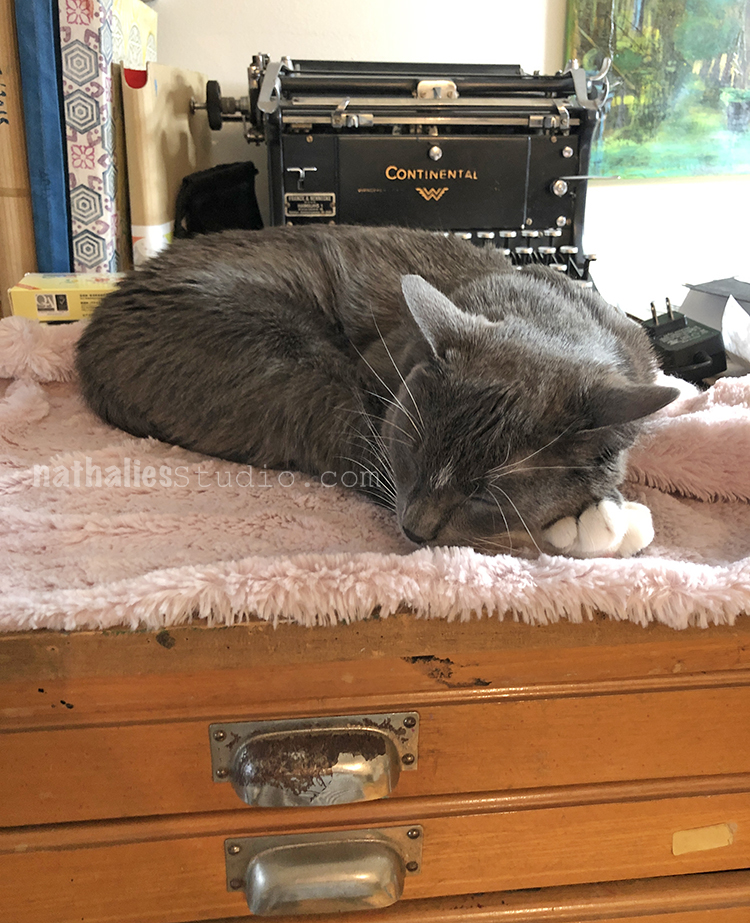 Speaking of Social Distancing- those guys have no clue and boy they are soo cute. Here is Bobby Pretzel on his foster blanket on my letterpress- he loves that spot.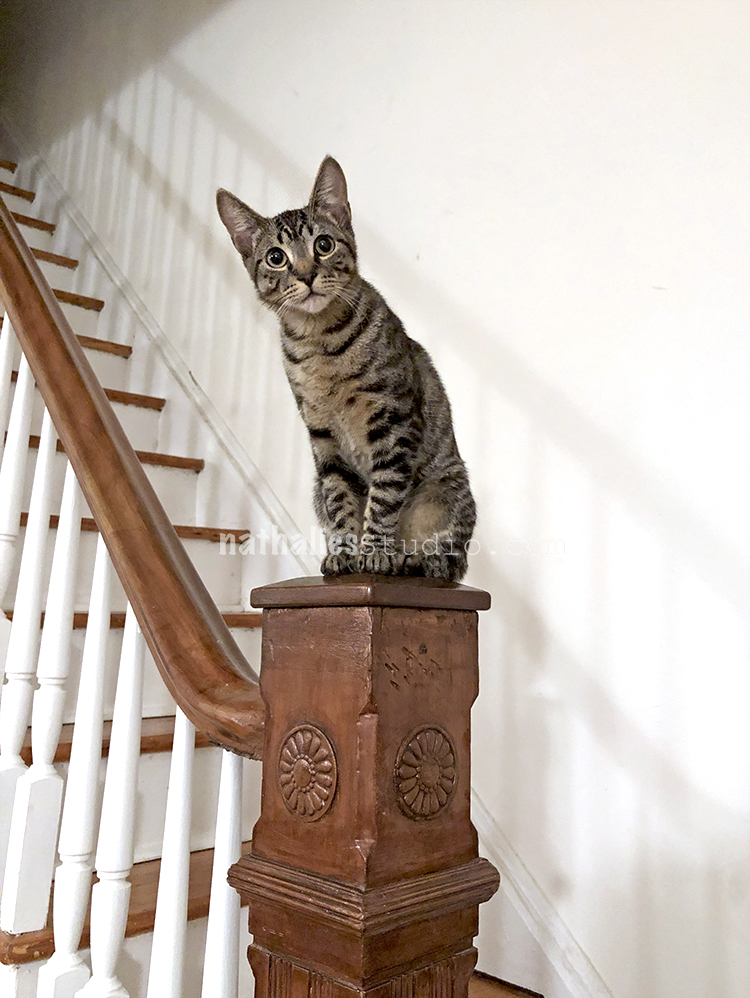 While Mingus loves to perch on the Banister – he is such a riot.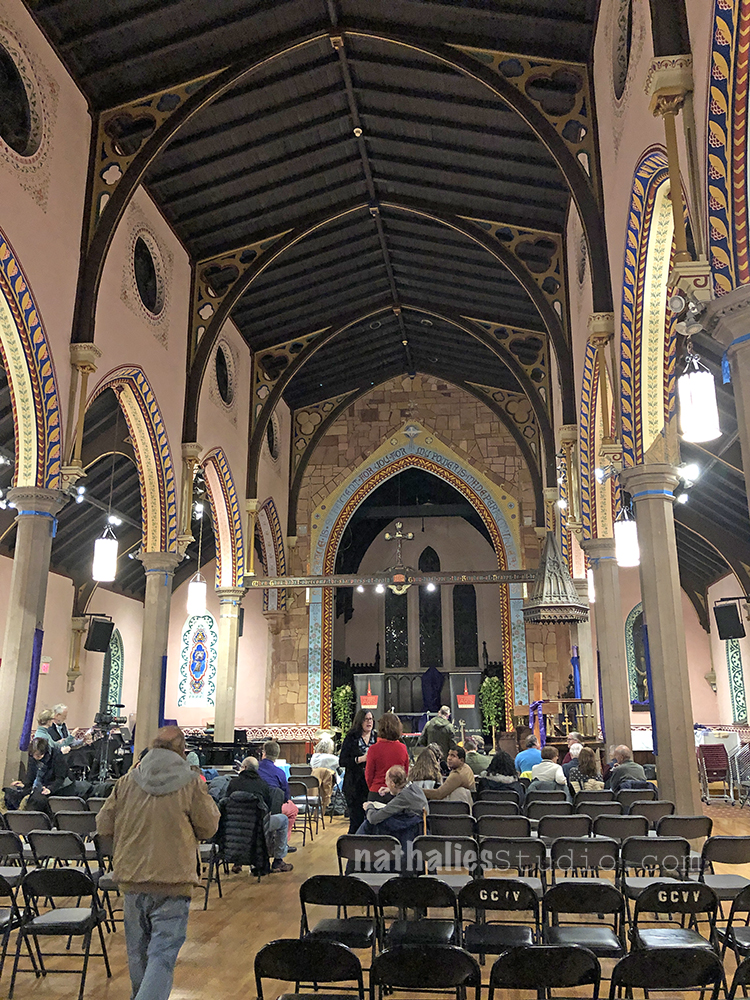 Speaking of beautiful churches- I can not believe that I was never before in Grace Church downtown – I lived there for 6 years and somehow never made it in until now when a friend of mine was singing there. So colorful!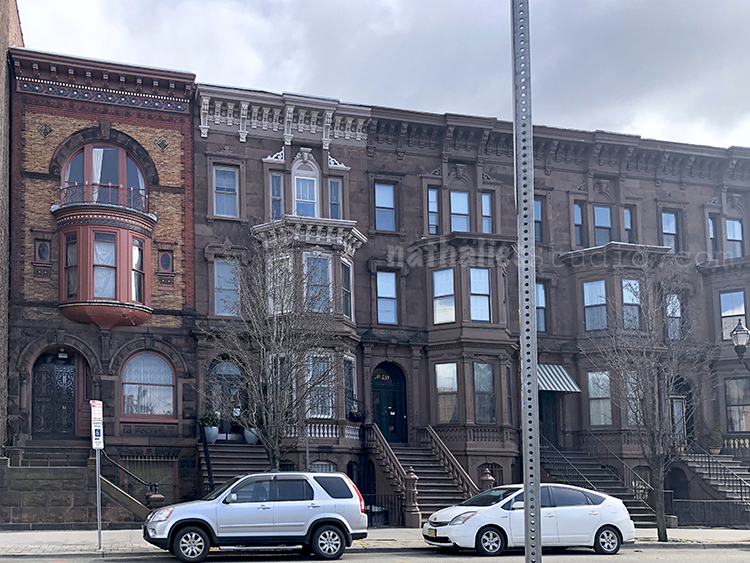 Another row of beautiful brownstones – I love the balcony on the left!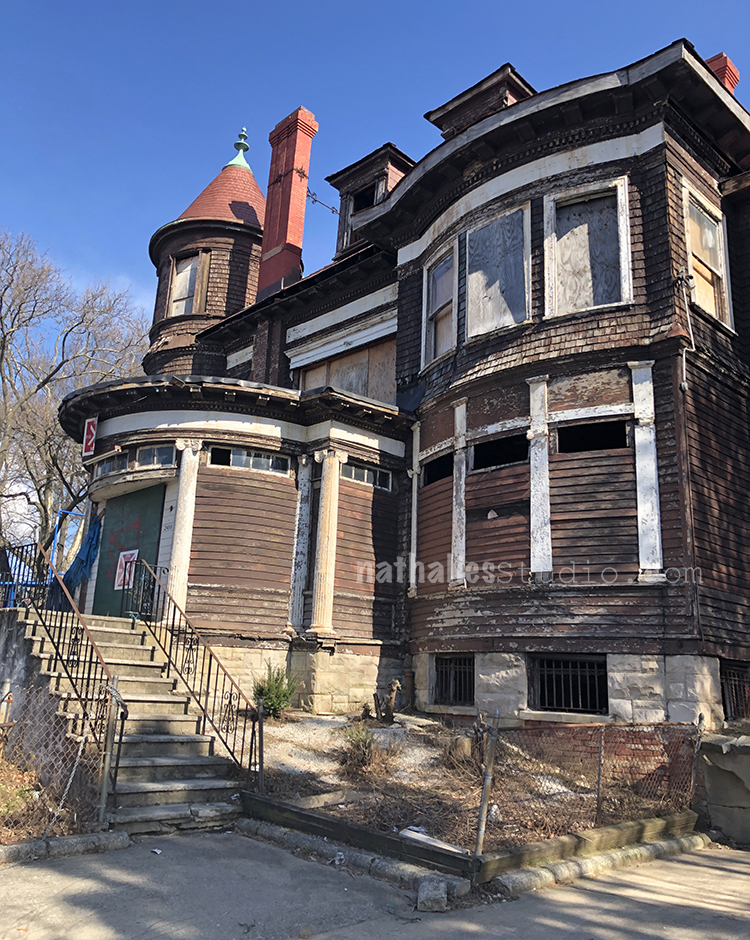 This former victorian mansion looks really sad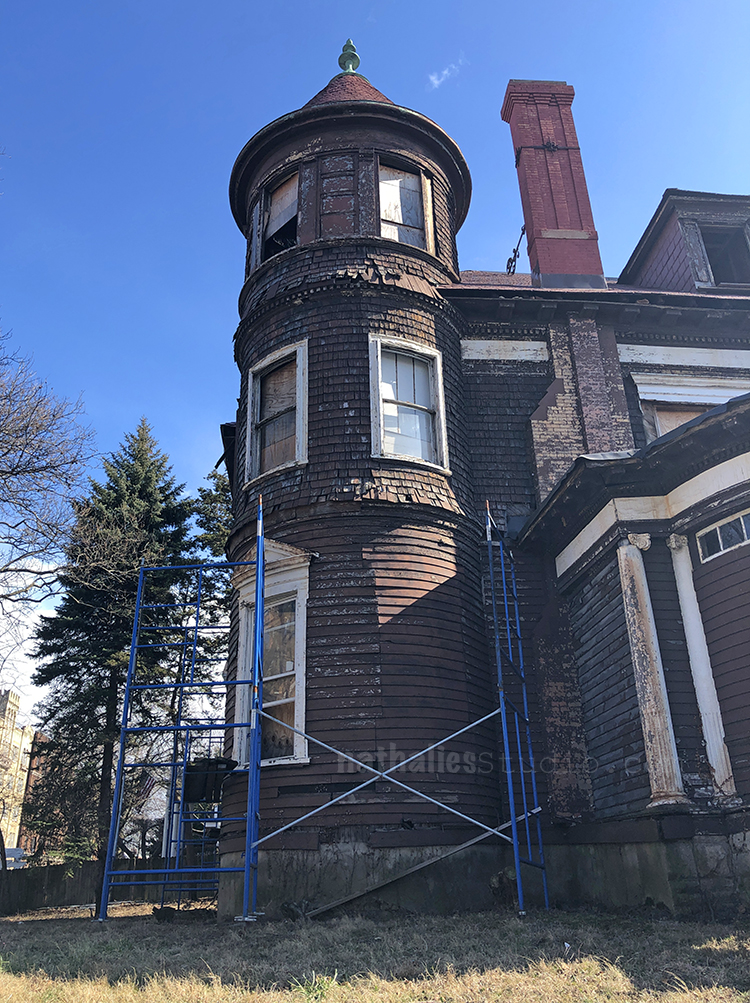 I wonder if the scaffolding means restoration or stripping it down from it's last architectural elements. I would be surprised if that house could be saved but you never know.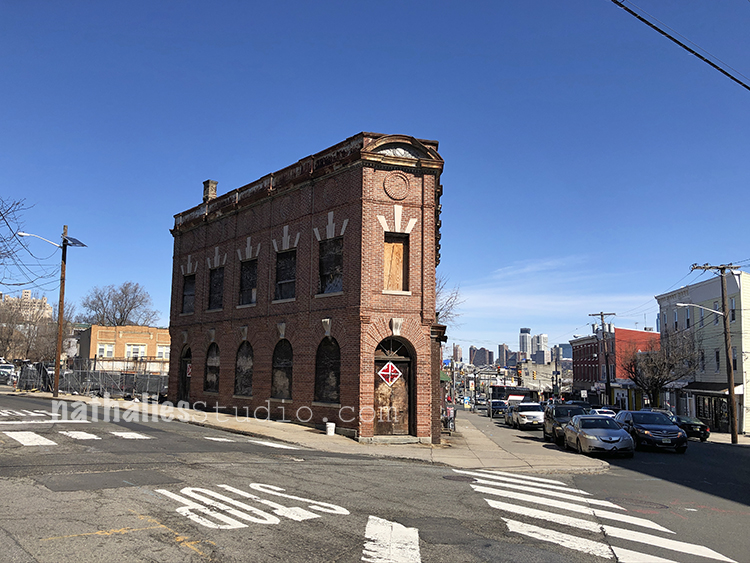 I loooooveee this building – I am not sure yet what used to be in there back in the golden days- but it is sooo cute. It has been abandoned for a long time – I hope someone buys it and revives it. A friend of mine who is actually a real estate agent said that a lot of those abandoned buildings in the neighborhood have been bought a long time ago by investors and they are now waiting for the perfect timing to sell those for a hefty price. It makes me angry as to what this does to this neighborhood.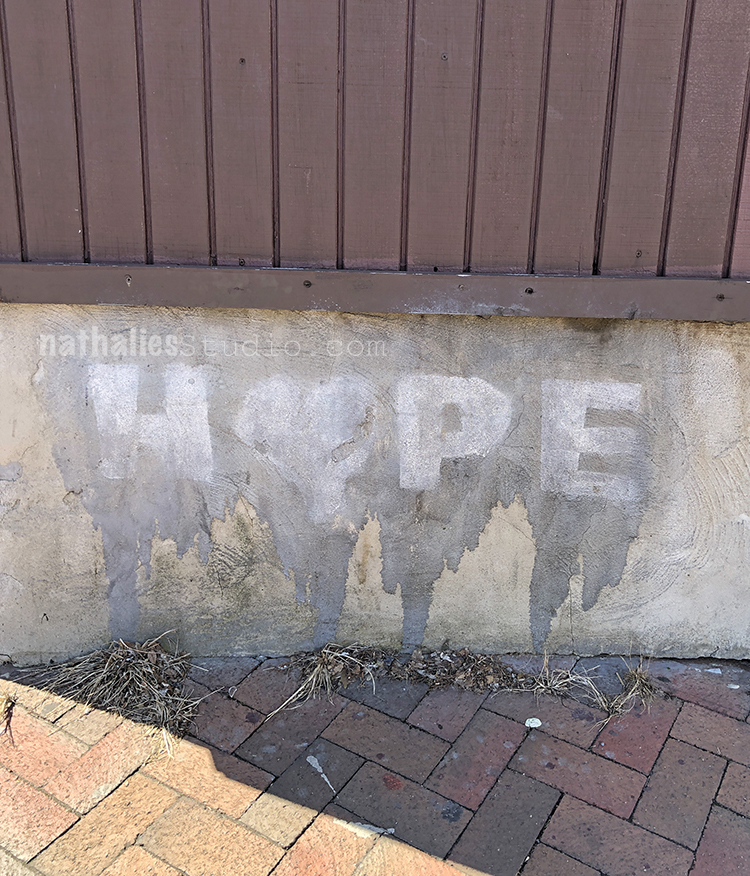 A little bit of a sad Hope sign but at least hope :)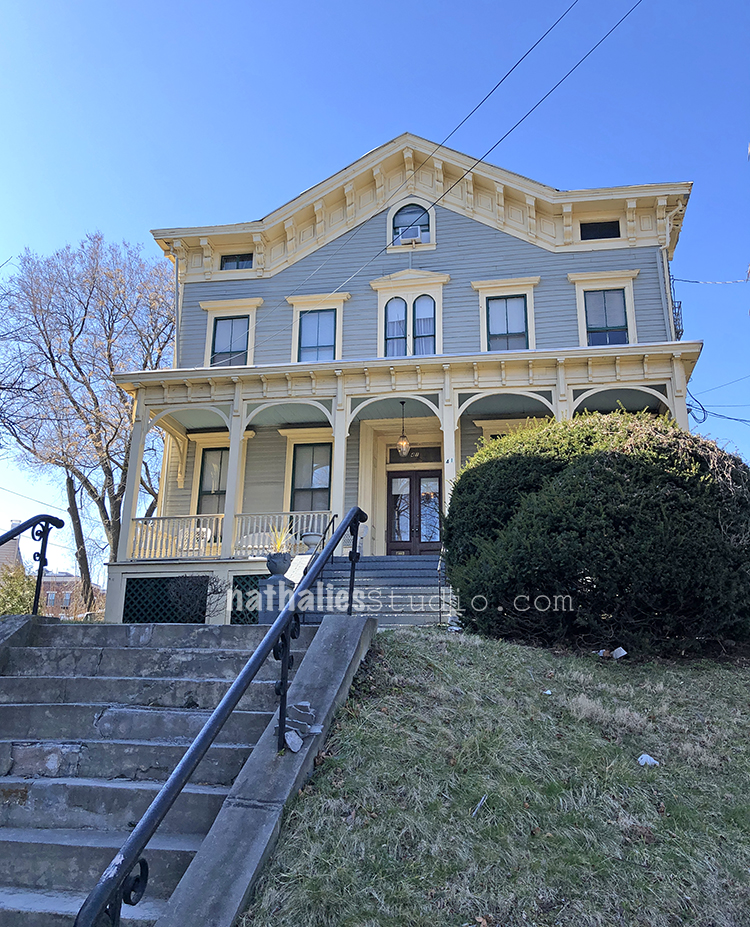 This beautiful house was once built by one of the richest men in Jersey City in 1860 – he died impoverished and the building is now an apartment building. Some of you might recognize it in one of my paintings ;)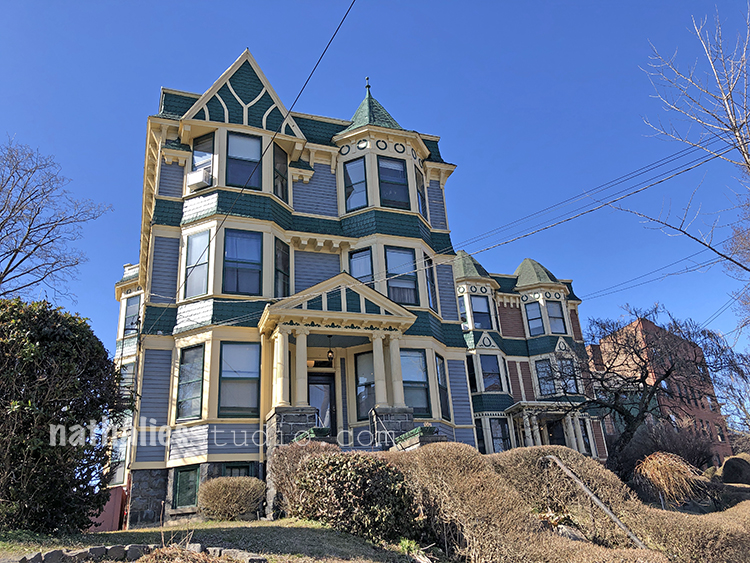 Same street- more gorgeous apartment buildings!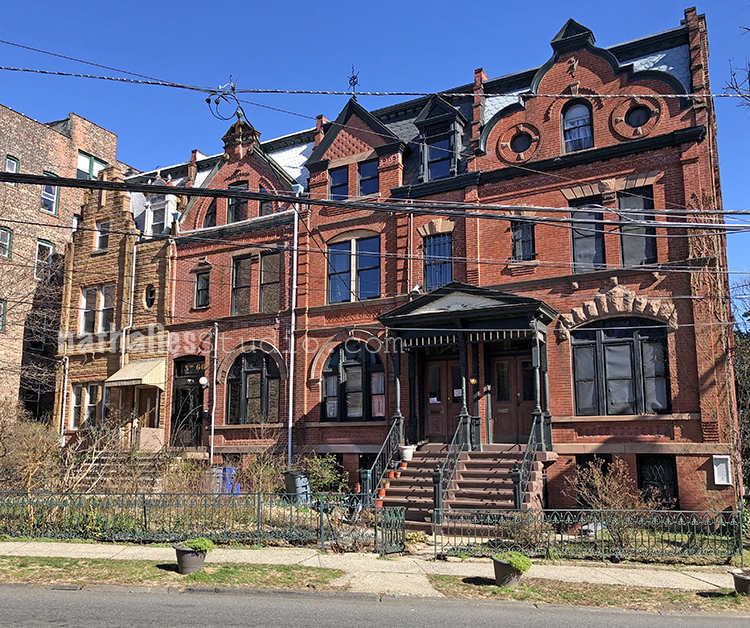 These are Dutch Queen Anne Houses Row Houses. And yes that is a style as well – and reminds me indeed of Amsterdam.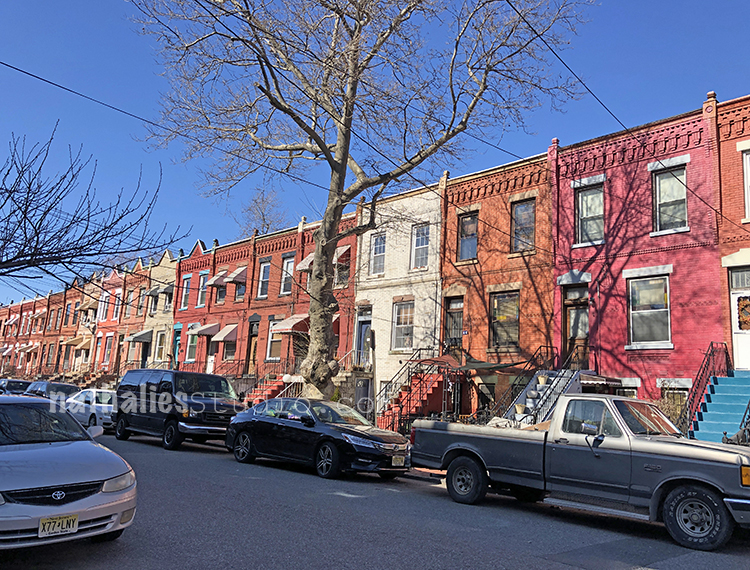 and this little street with the small town brick townhouses makes me just happy- it is super cute and I cannot wait for the trees to be in bloom.
Hope you enjoyed the Stroll through my Hood! Hope you are all well and stay safe and healthy! Loves!
---
Join me today, March 27th at 2pm EST for a LIVE chat on Facebook – Let's catch up and see how everyone is doing!