May is almost over- wow that was a pretty wet month here in New Jersey but nonetheless I was able to do some Strolls :) Strolls through my hood get me out of my studio, they help me get unstuck and often I get inspired by what I see and get new ideas to create something. It is part of my philosophy about Artful Adventures in Mixed Media – which is the subject of my book. Here are some photos that I gathered in the last couple weeks.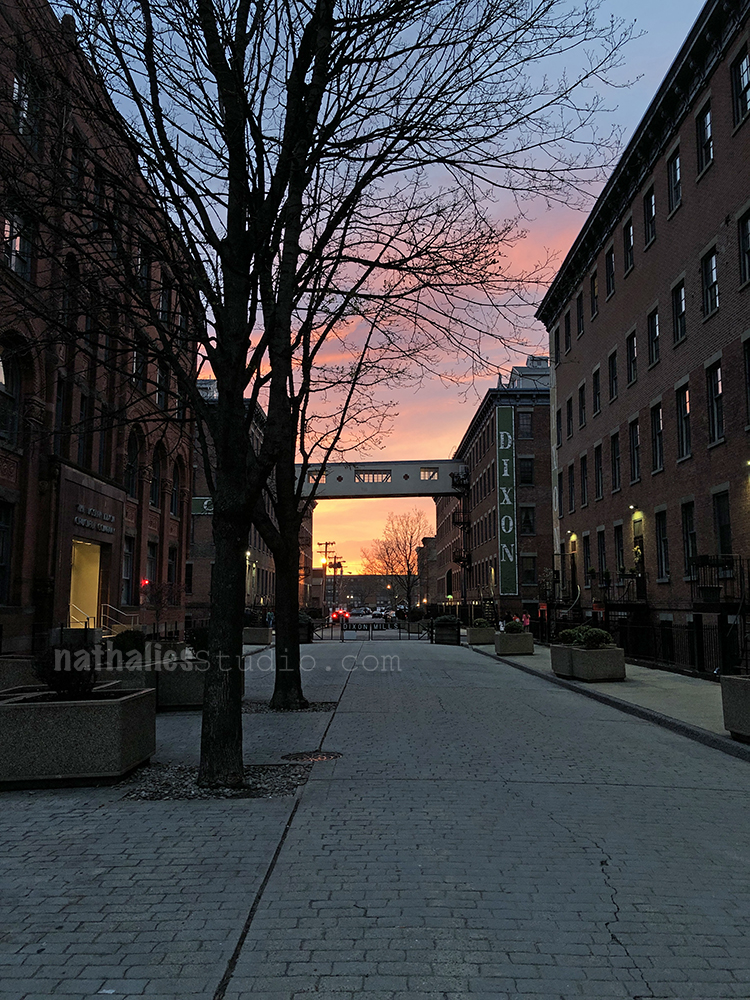 This is from the beginning of the month – look at the amazing sunset – I always love this view the trees and our pencil factory buildings when I come home.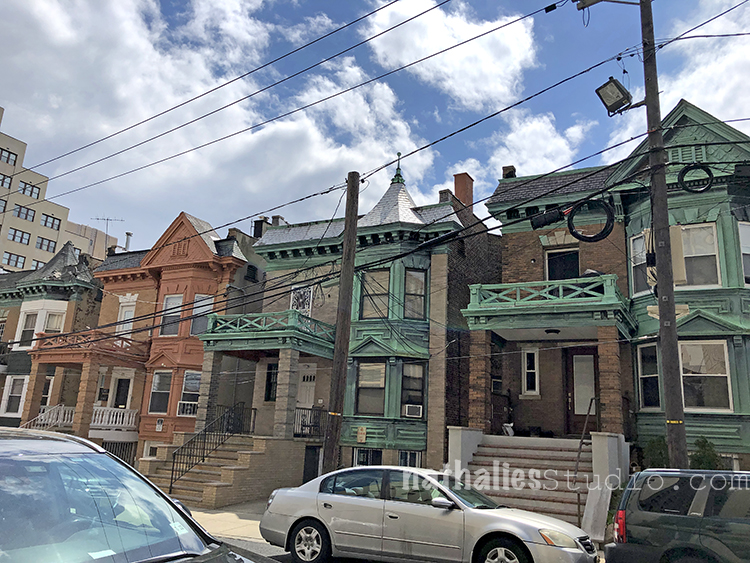 I love those houses on a side street of The Beacon, an old huge Hospital complex now Apartment complex – the little balconies and the colors- swoon.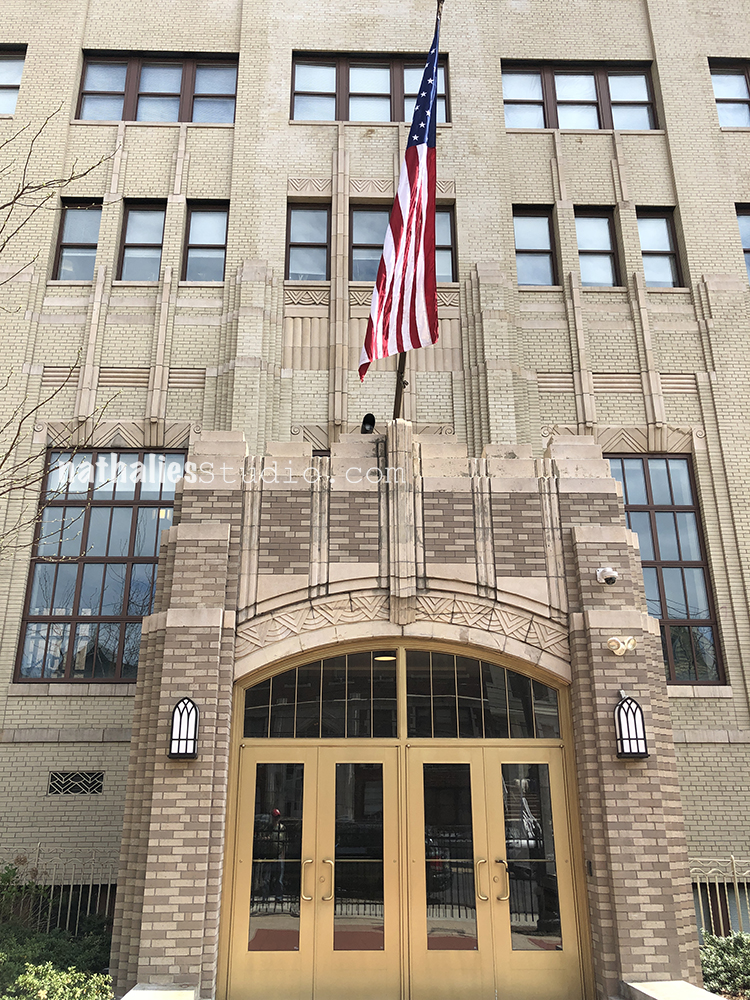 Here is a part of The Beacon which has a ton of tall buildings which are the largest concentration of Art Deco buildings in New Jersey. One day I would really like to go inside- some of the areas are suppose to look stunning. I had students in my classes in NYC who told me they learned being a nurse there and they would never move in there because they swear it is haunted. MMHH…though I do not believe in these things …I love hearing those stories …probably the reason why I am so scared when watching anything suspenseful hahahah- maybe a little bit in my does believe after all ;)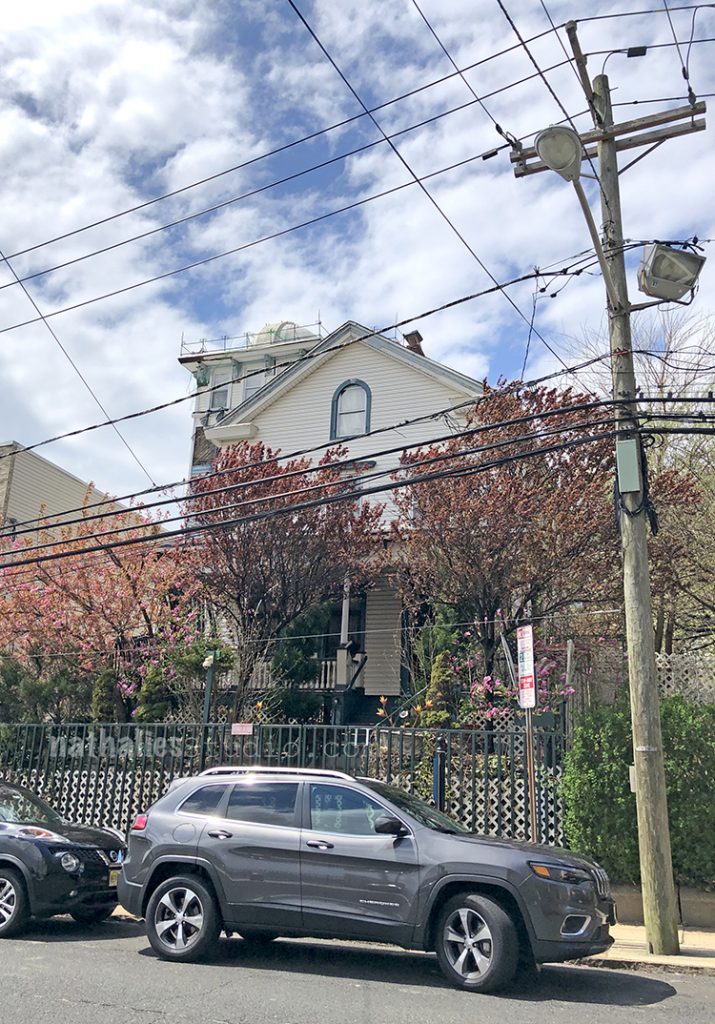 This house above is the Hilton-Holden Homestead- which is considered to be Hudson County's only surviving safe house on the Underground Railroad. "David and Edward Holding, aspiring astronomers deeply immersed in abolition causes, are thought to have used their observatory mansion to shelter runaway slaves." You can see a little bit of the observatory to the left of the pediment and it is believed that it was used for signaling.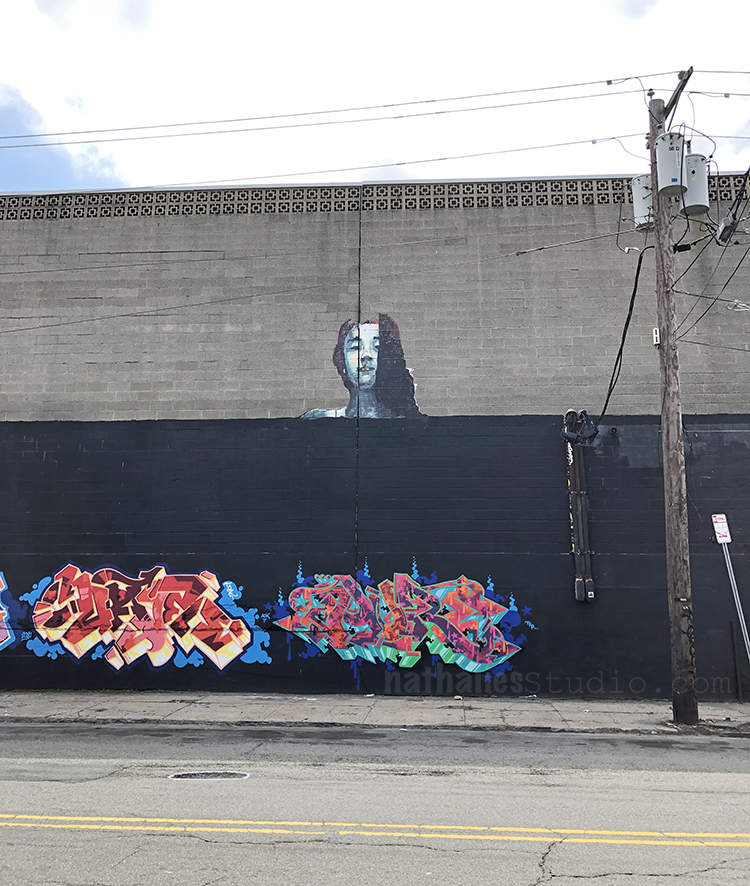 Little head poking out – Love how weathered it is and still intriguing.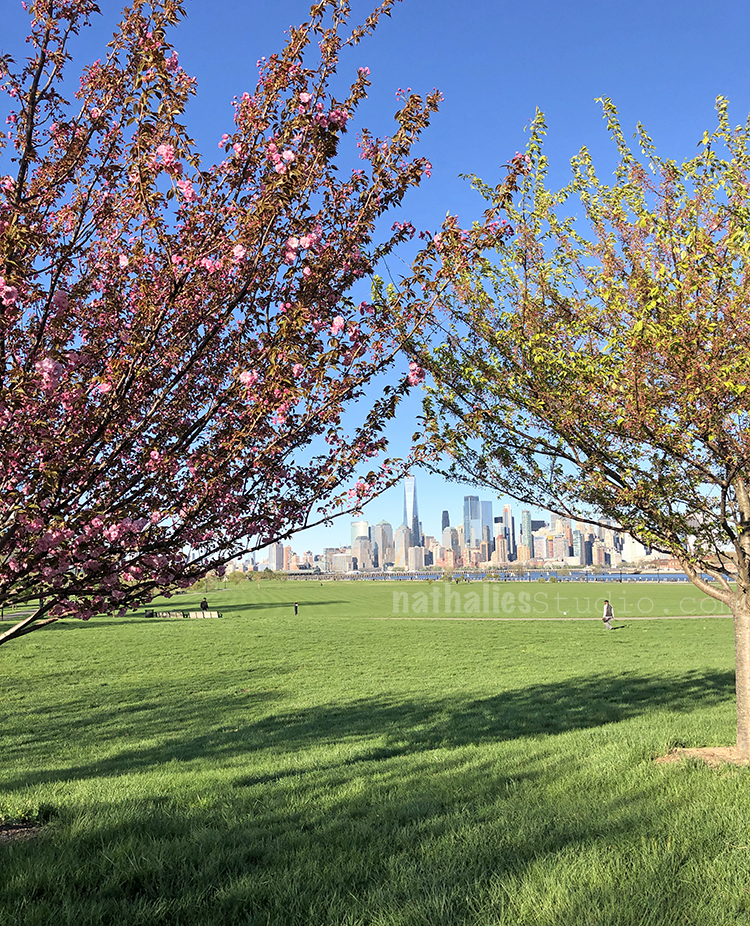 Cherry Trees in Liberty State Park framing the Manhattan skyline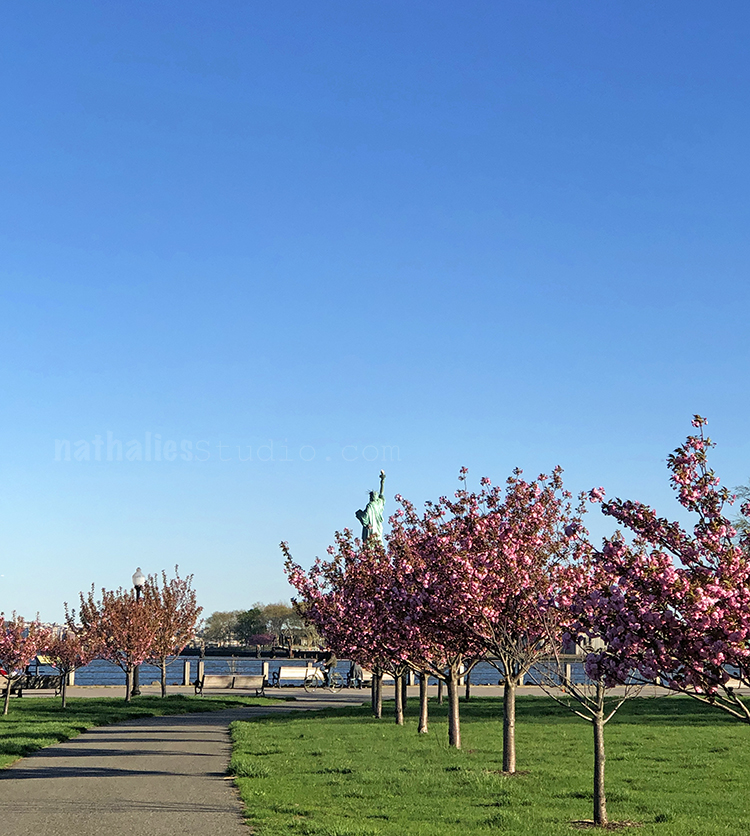 and leading towards Lady Liberty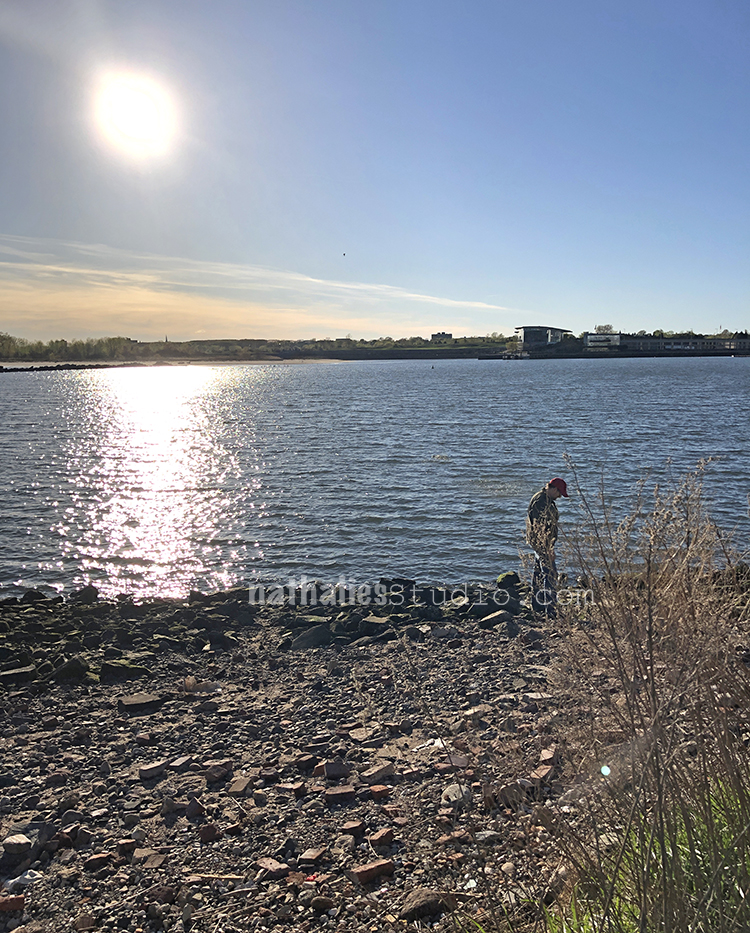 We always stop here so my husband can skip some stones, funny little habits :)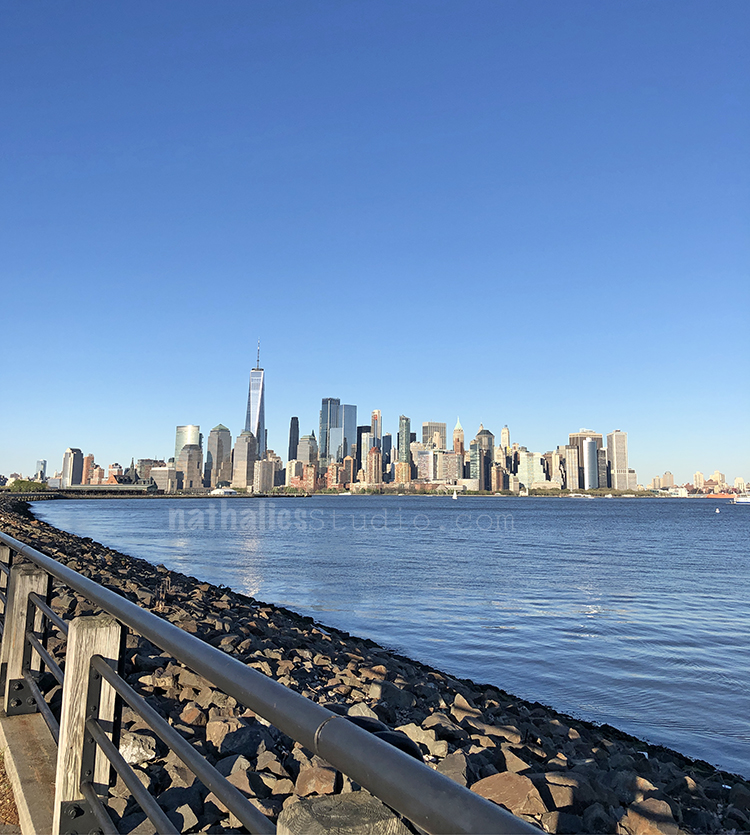 And this view never gets old for me – I love it – riding the bike through the park and seeing this.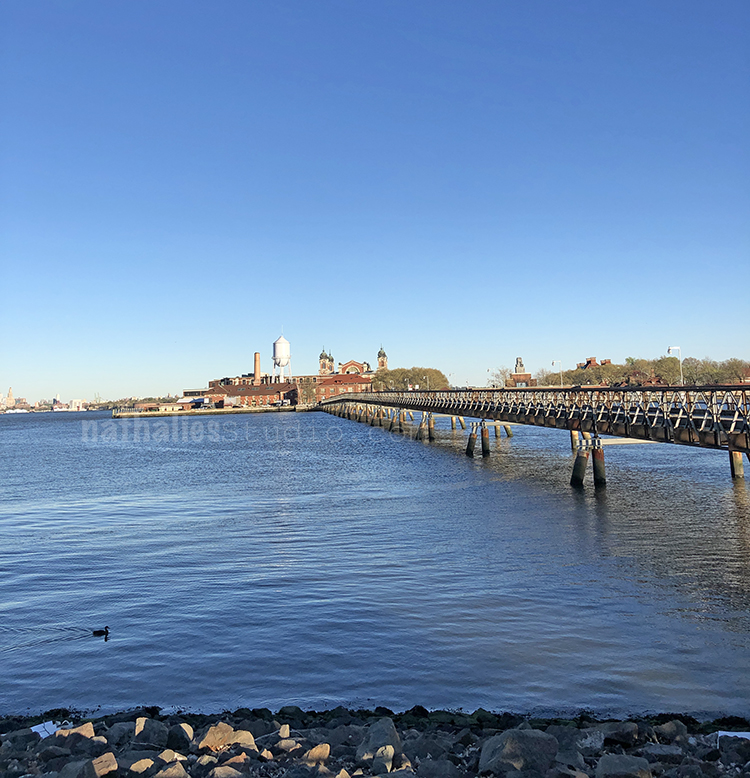 BTW that is behind me when I look towards Manhattan – the only bridge – not for public – to Ellis Island. That's how all the tourist sandwiches get transported over LOL. Wouldn't it be awesome if you could just bike over there?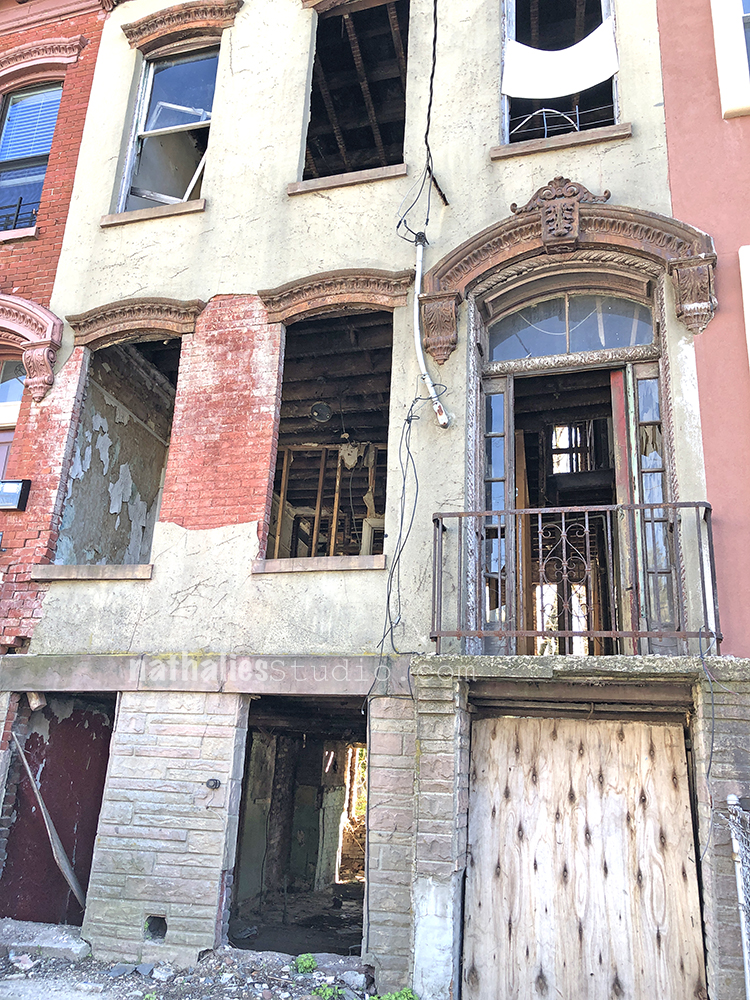 A burned out house in the new neighborhood. So sad to see this. I wonder how this will look like in a couple years – if they will take it down or gut it. It belongs now to a developer and the house to the right which actually looked pretty nice from the outside was totally stripped off its remaining ornamental original window and door parts and now looks like a typical Flipper-Frankenstein house.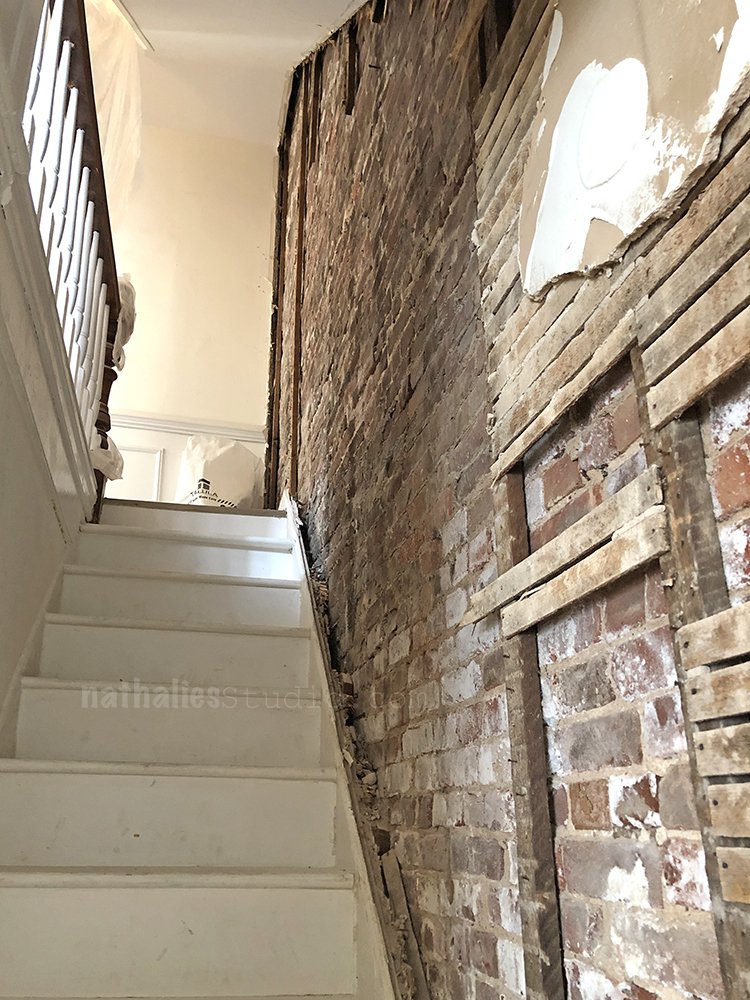 Speaking of houses …here is our hallway where we started exposing some of the brick. It is a brick house after all.
I hope you enjoyed the little stroll – until next month!