Strolls through my hood get me out of my studio, they help me get unstuck and often I get inspired by what I see and get new ideas to create something. It is part of my philosophy about Artful Adventures in Mixed Media – which is the subject of my book. Here are some photos that I gathered in the last couple weeks.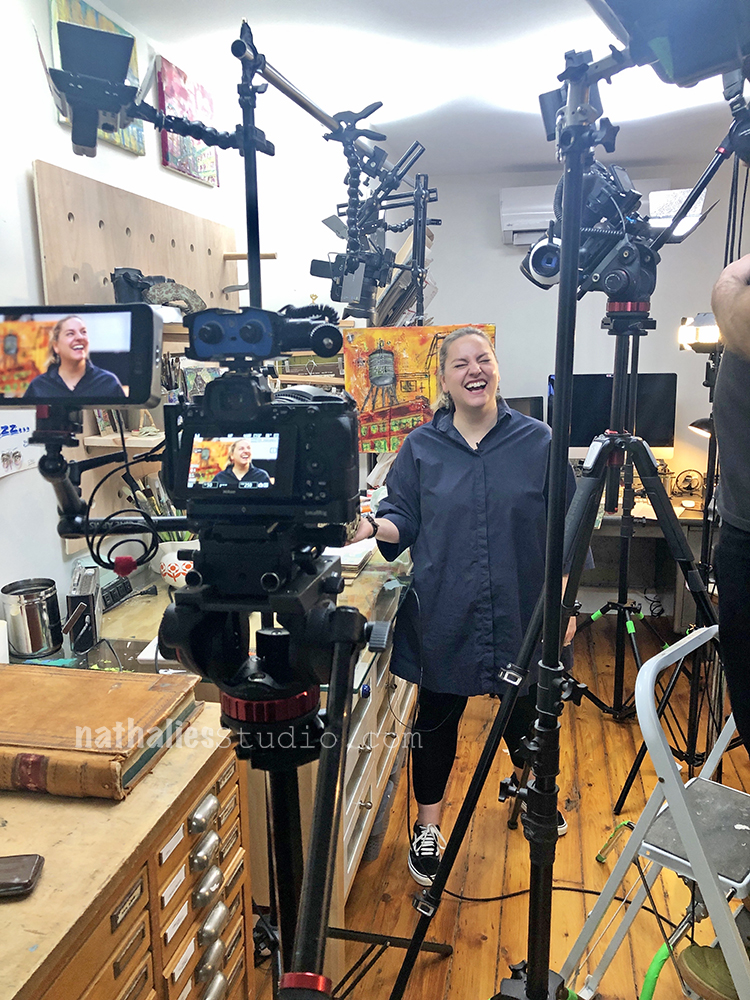 What a couple weeks this has been so far! just shortly after we moved in I had the film crew of Sketchbook Skool come over to shoot my part of Mixed Media Journaling – an amazing class with Seth Apter, Kecia Deveney , Mary Beth Shaw and yours truly. Check it out if you haven't yet. It was so much fun and also weird to see this still new to me studio transformed into a filming studio …As you can see I was just my own goofy self ;)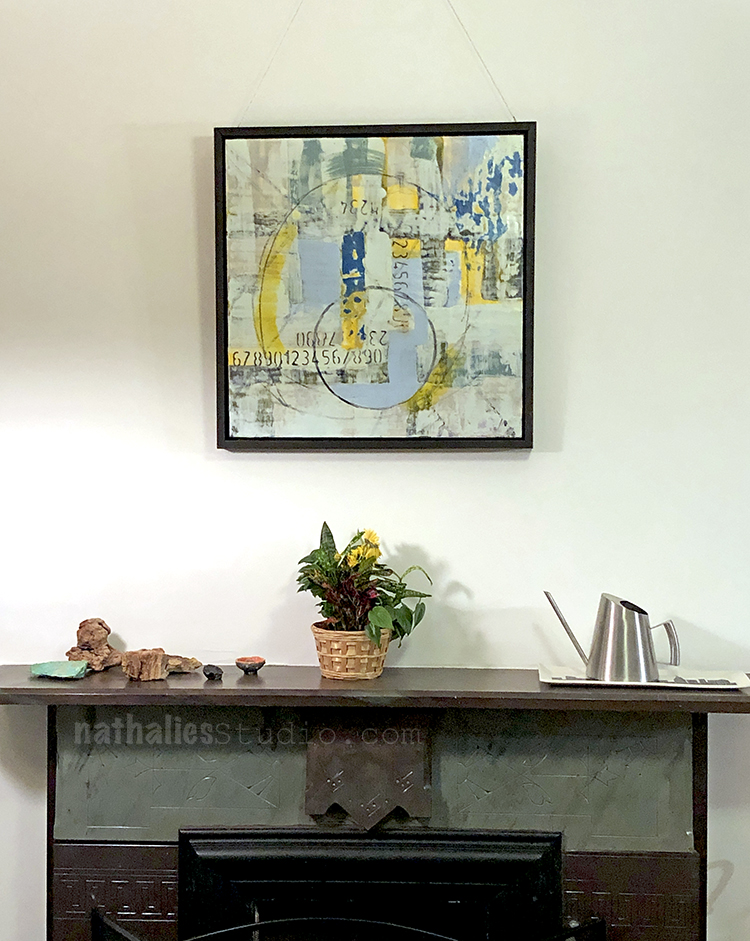 We are also slowly putting artwork up and I love this piece we bought at the Art and Studio tour in Maplewood NJ. It is encaustic and by Kathy Cantwell. I loved seeing her process and also her transition from her older pieces like this to her newer pieces.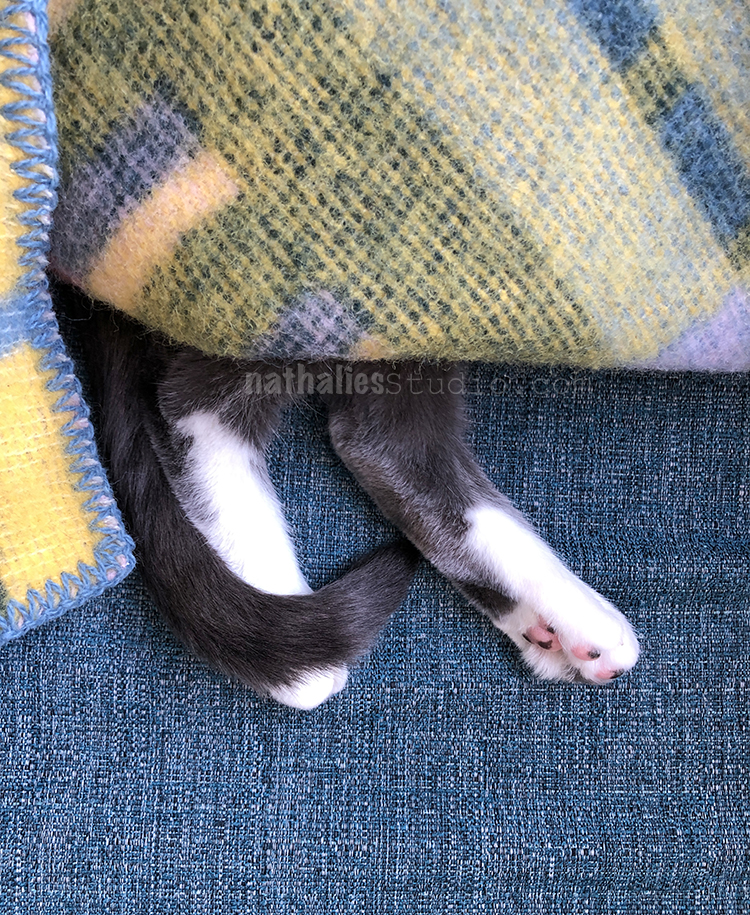 Bobby Pretzel also loves the house -his favorite is a new blanket – especially under the blanket spot ;)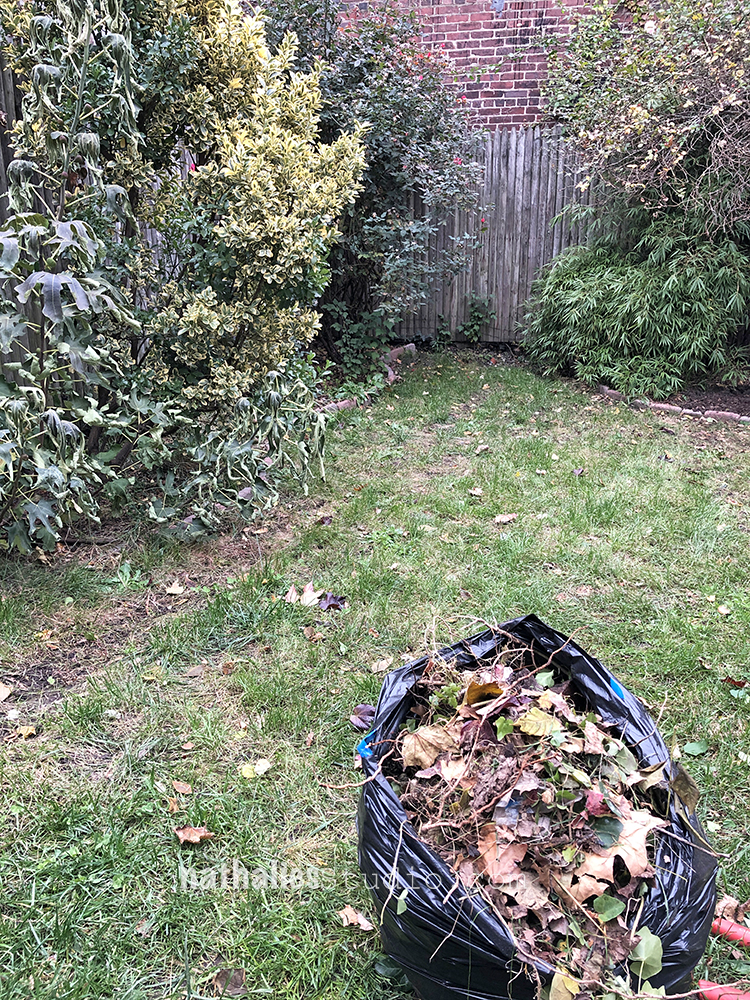 As we are new garden owners we slowly adapt to the chores of having a garden – plus during the construction it was terribly abandoned and the parking ground for all kinds of debris and construction stuff. I like this little oasis a lot and since it is right off my studio I think it will provide me with some inspiration in the warmer months :)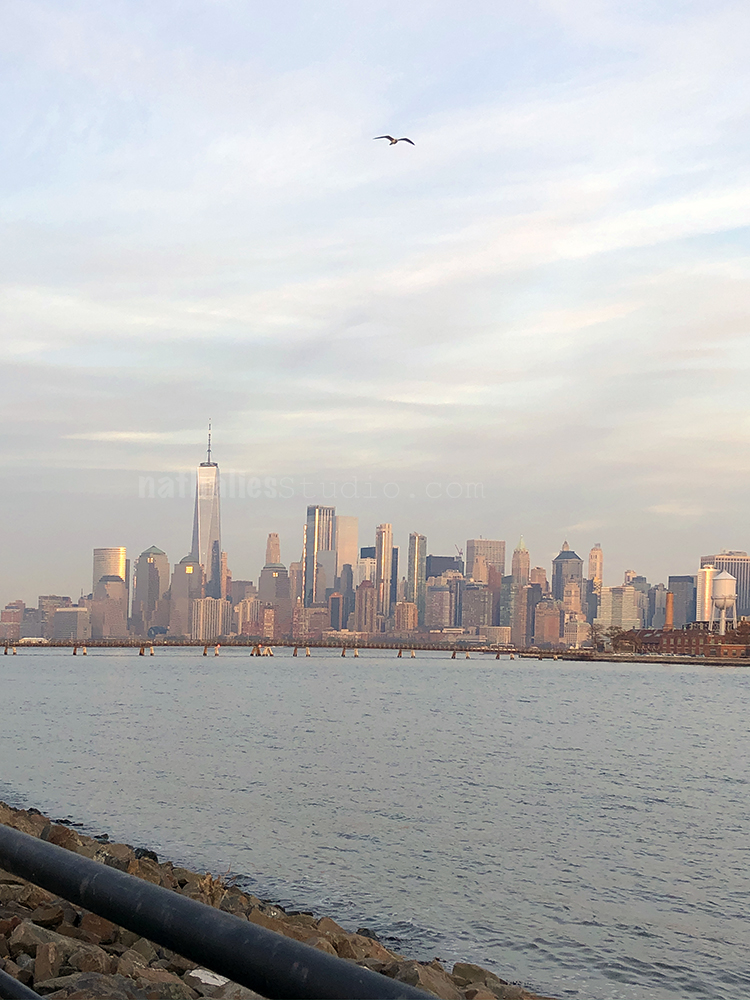 I never get tired of this view from Liberty State Park – each time of the day and season change it ever so slightly.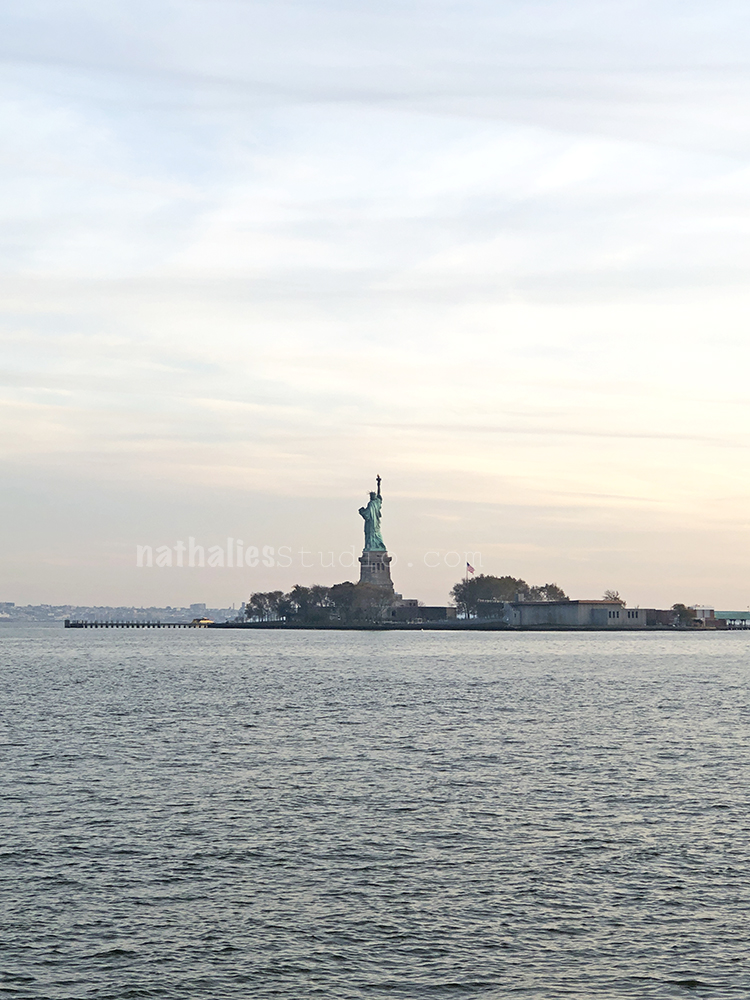 Those views always make me realize how lucky I am to be able to see this every day if I want to – we often take things for granted after a while and it is good to hold on and think about the blessings in our life.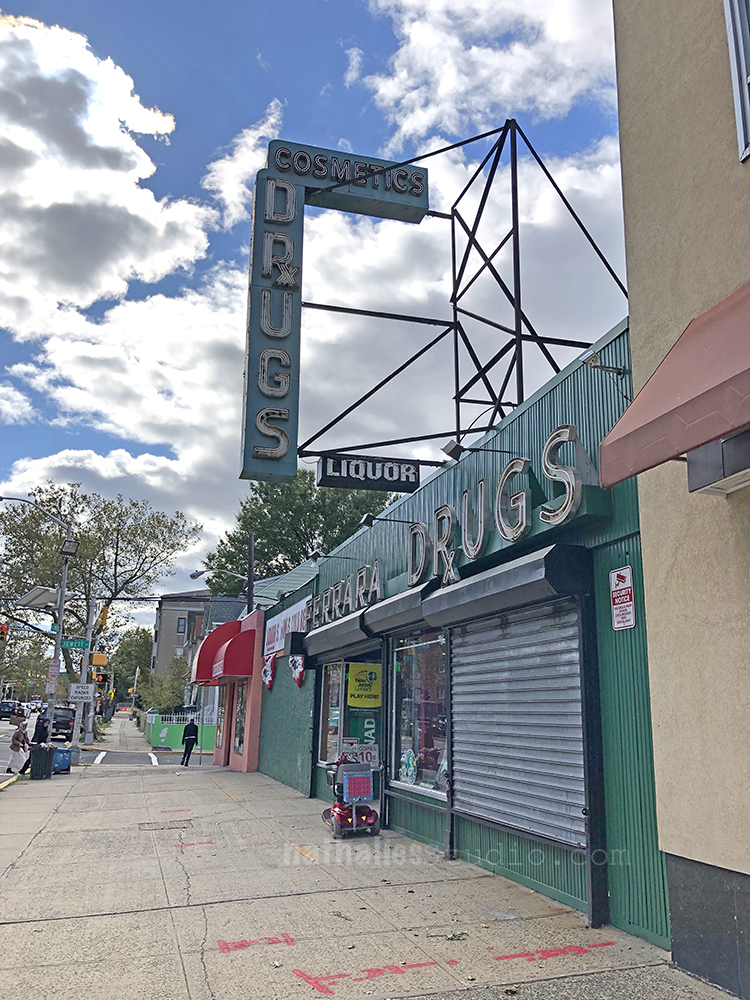 I love this massive sign on this store. Also …Cosmetics and Drugs ..I mean LOL- common!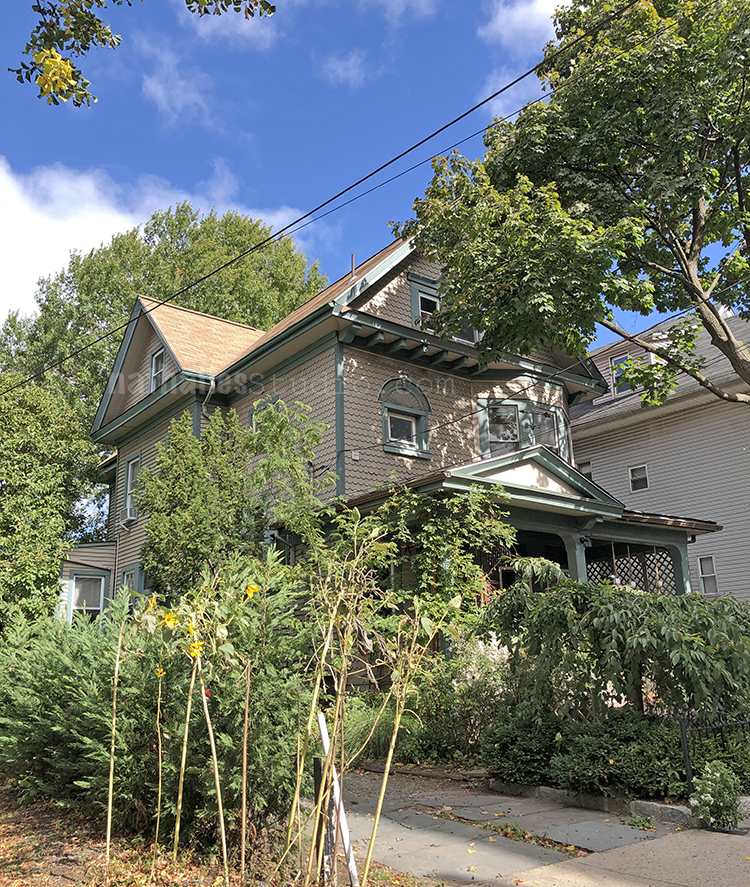 I know I have been posting so many houses around my new neighborhood. There are all these little cute places …well some are massive – and it is funny how just a couple blocks away everything is quite calm all of a sudden and it is still a city but feels less like a city.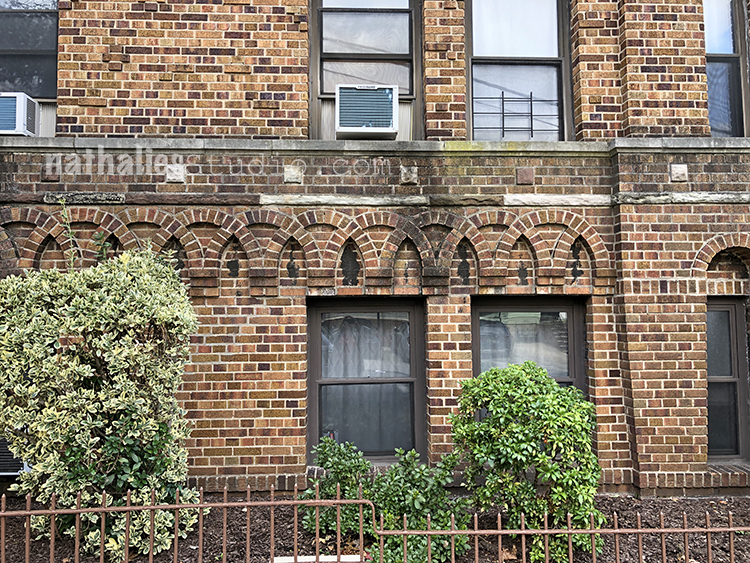 I love the facade of this apartment building and I actually already turned the arched brick part into a stamp. I have been carving a ton of stamps lately inspired by all kinds of little architectural elements in my neighborhood. It feels good to have more time in the studio again and to be able to turn some of the inspiration from my strolls through the hood into art. 
I hope you enjoyed this stroll through the hood and I hope I see you next month for the next one :) Have a gorgeous day