Strolls through my hood get me out of my studio, they help me get unstuck and often I get inspired by what I see and get new ideas to create something. It is part of my philosophy about Artful Adventures in Mixed Media – which is the subject of my book. Here are some photos that I gathered in the last couple weeks.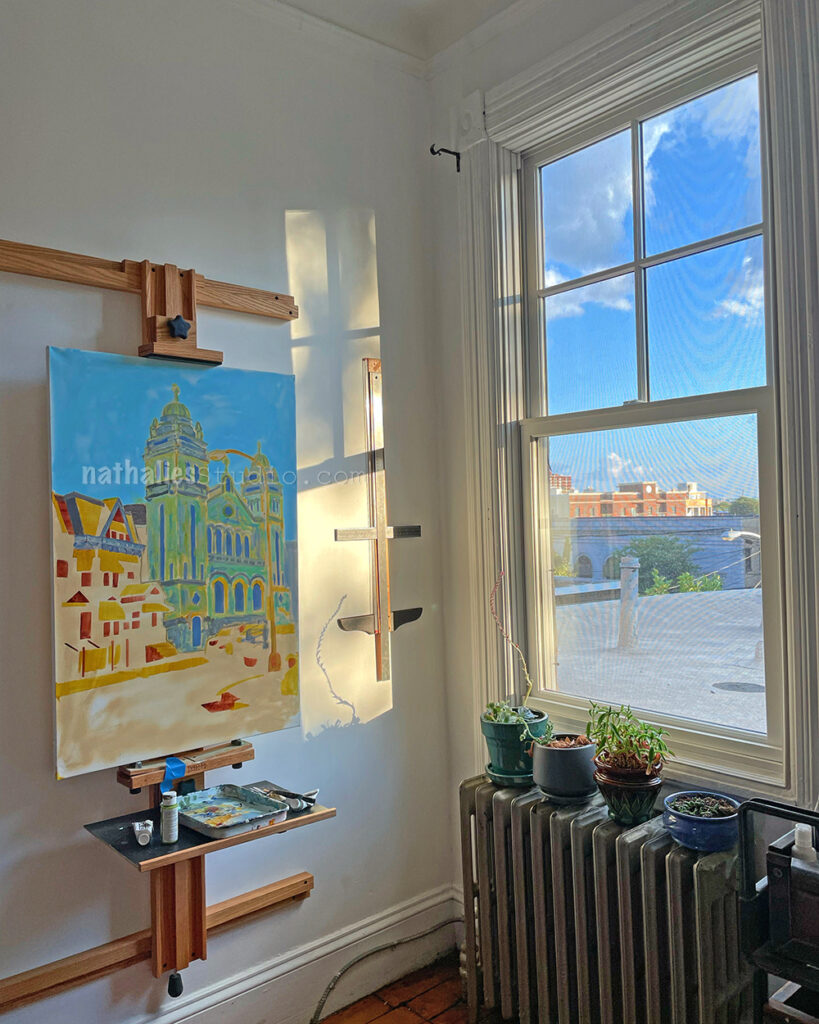 I really love the light in my new studio and I am looking almost forward to colder months that make us stay home more and me spend more time in the studio.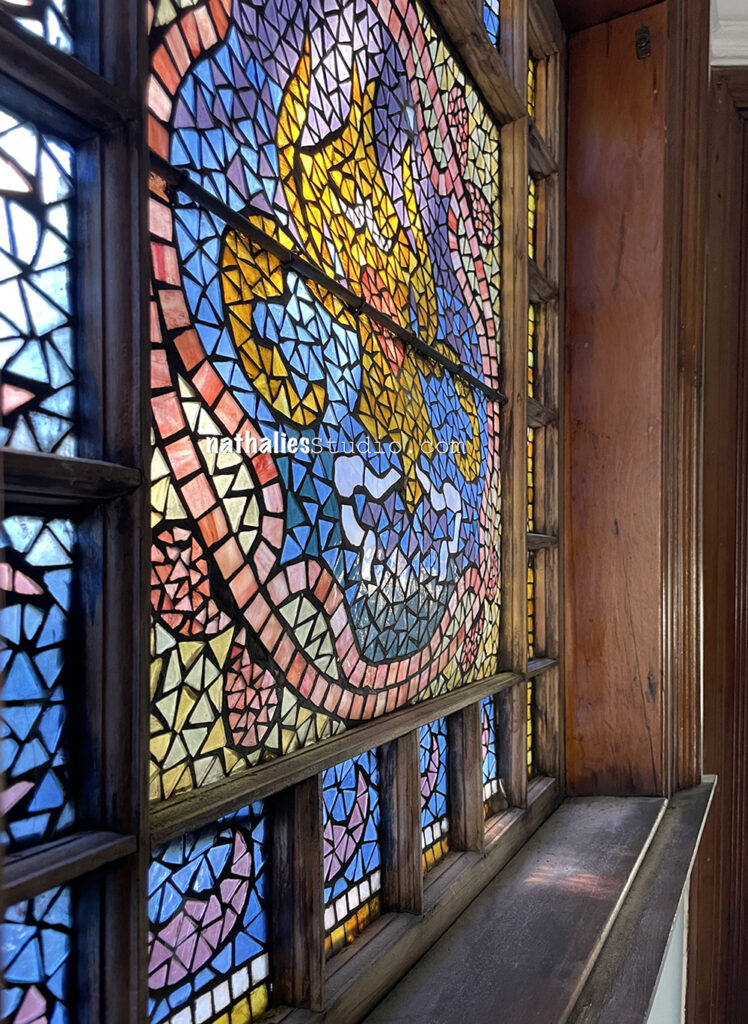 Our stained glass window in the kitchen needs a lot of love as it is starting to sag and bulge and I had to take some photos to get things in motion for the restoration – isn't this just amazing? I love love love all the little bits and pieces and color variations.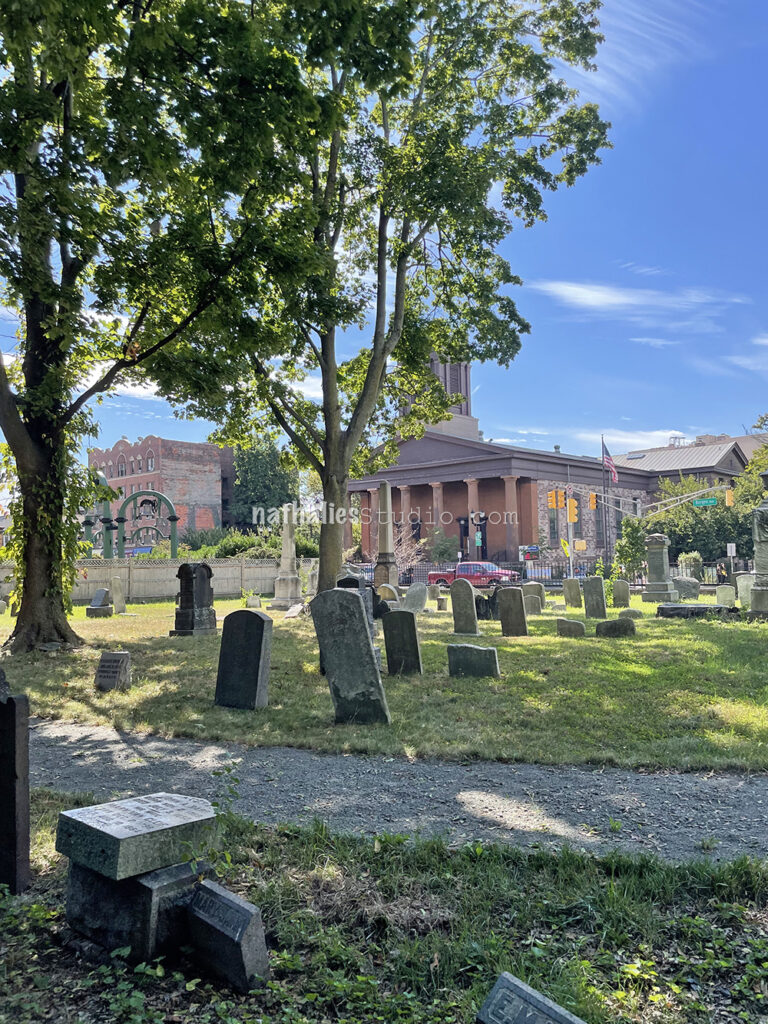 This old cemetery – which has it's first recorded burial in 1680 is the last resting place for a lot of the older families from the Netherlands that settled here around the 1630s. It is never open – so it was a treat to be able to go in finally.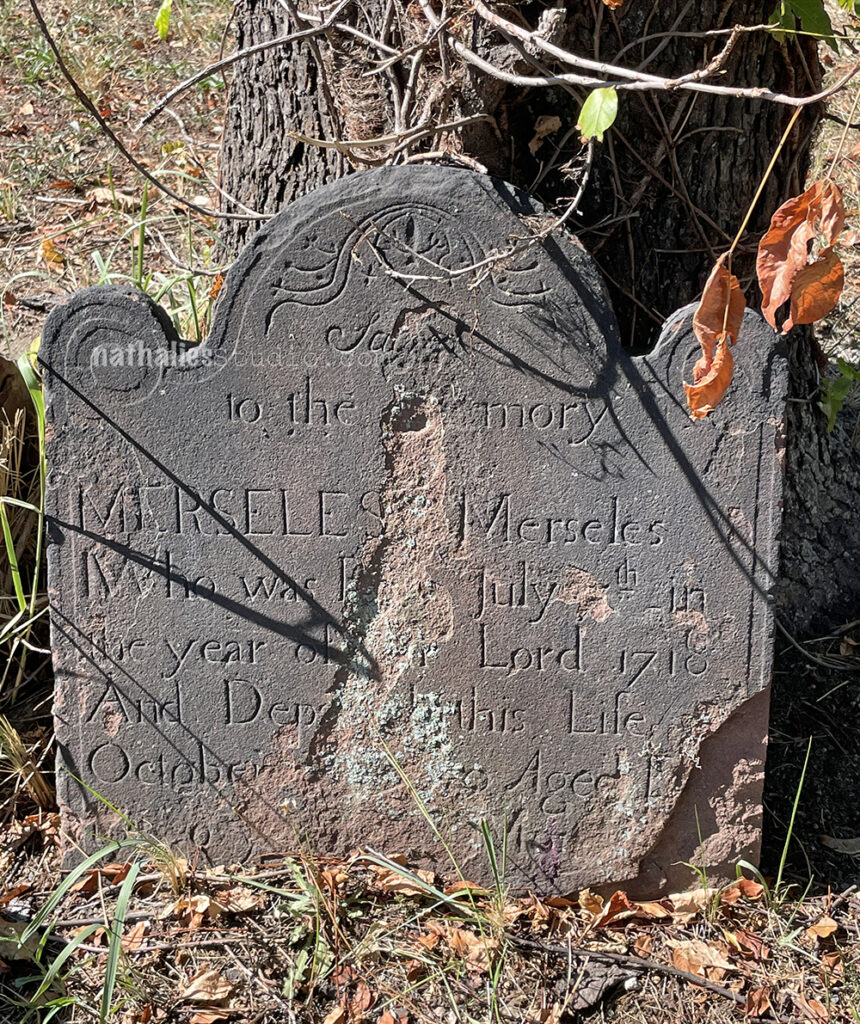 A lot of the gravestones cannot be read anymore- but every name is a street in Jersey City.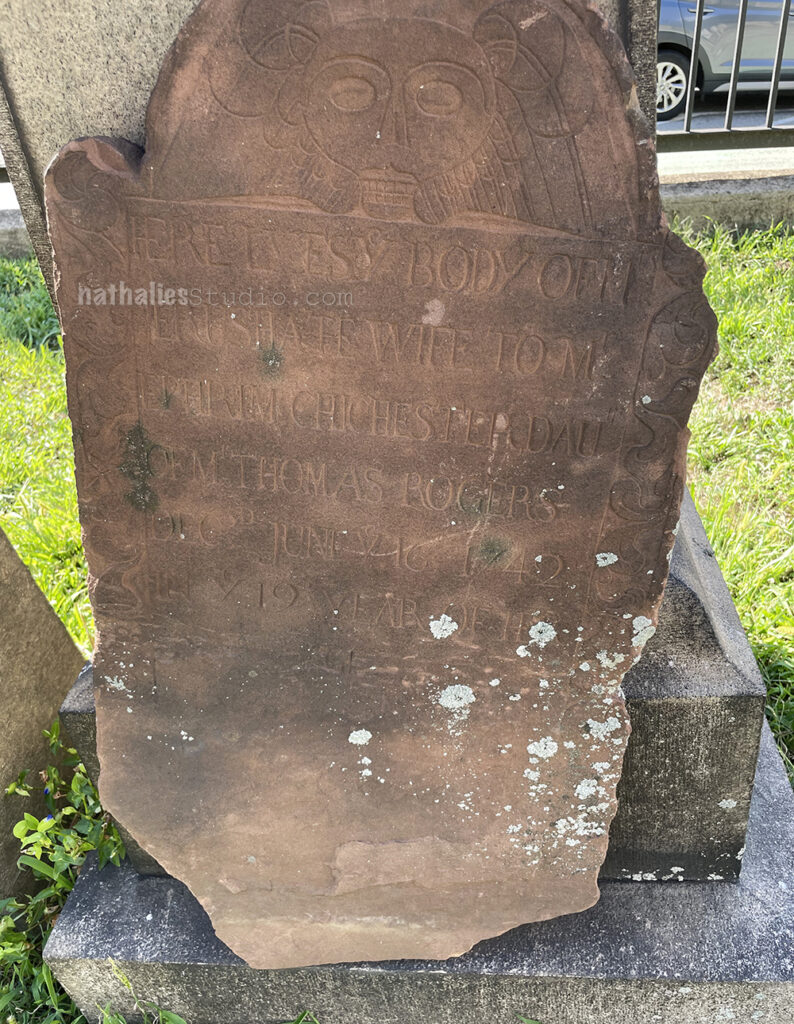 This one has this interesting skull engraving on the top.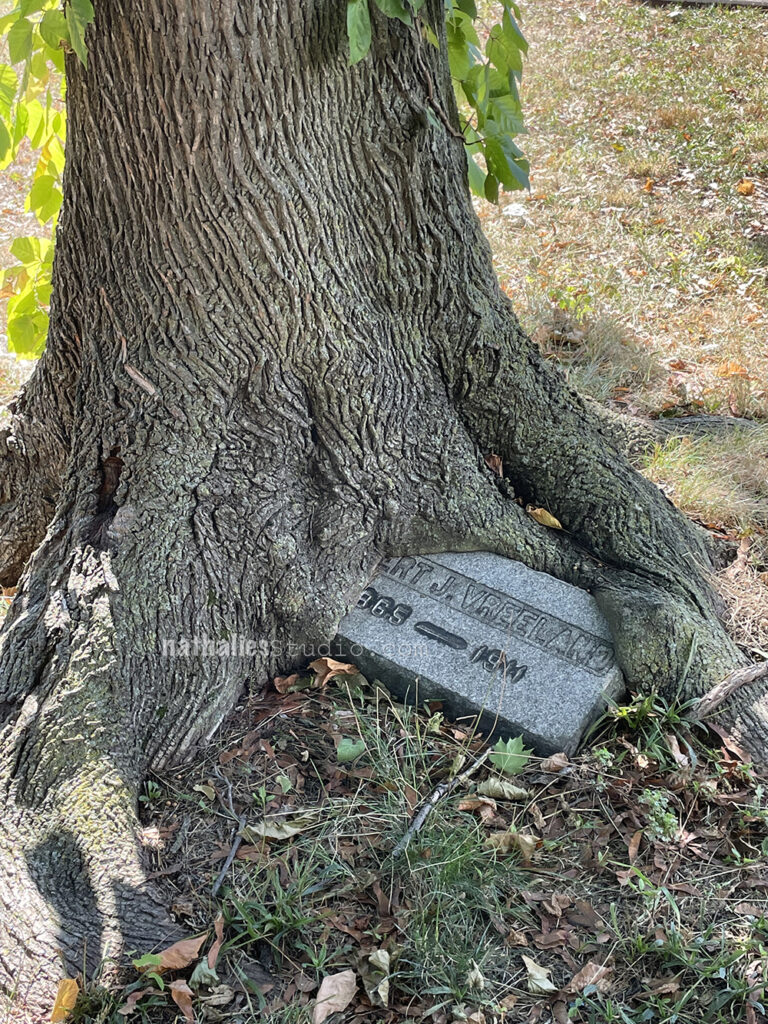 And then we stumbled across this stone …and I gasped – not only because it was half eaten by the tree but because I recognized the name and the dates right away. Albert J. Vreeland's widow and his children lived after his death in our house for a couple years – and I had found his son's WWI enlistment etc. It was somehow touching to see the gravestone …I know weird, but then I thought- hey, there hasn't been anyone in decades probably who stopped at this stone and thought of this person…so it is meant to be.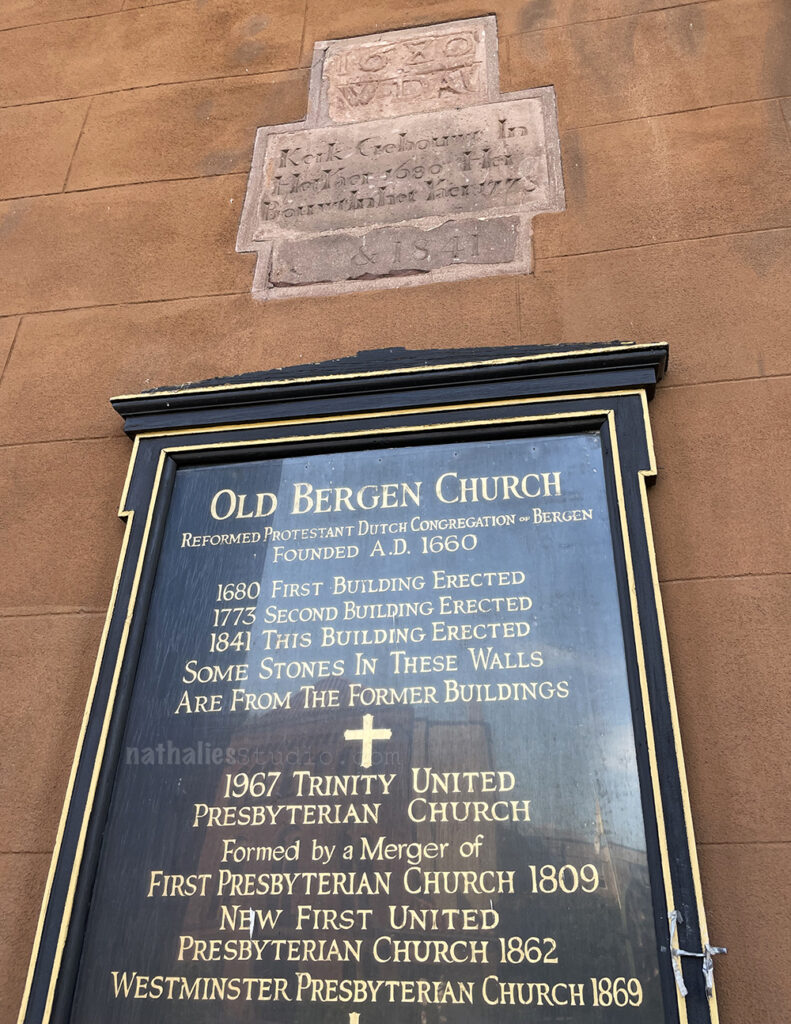 Across the cemetery is the Old Bergen Church which has been re-built several times and has each of the old headstones in walls. It was the first time that the church was actually open as well and I could see it since we moved here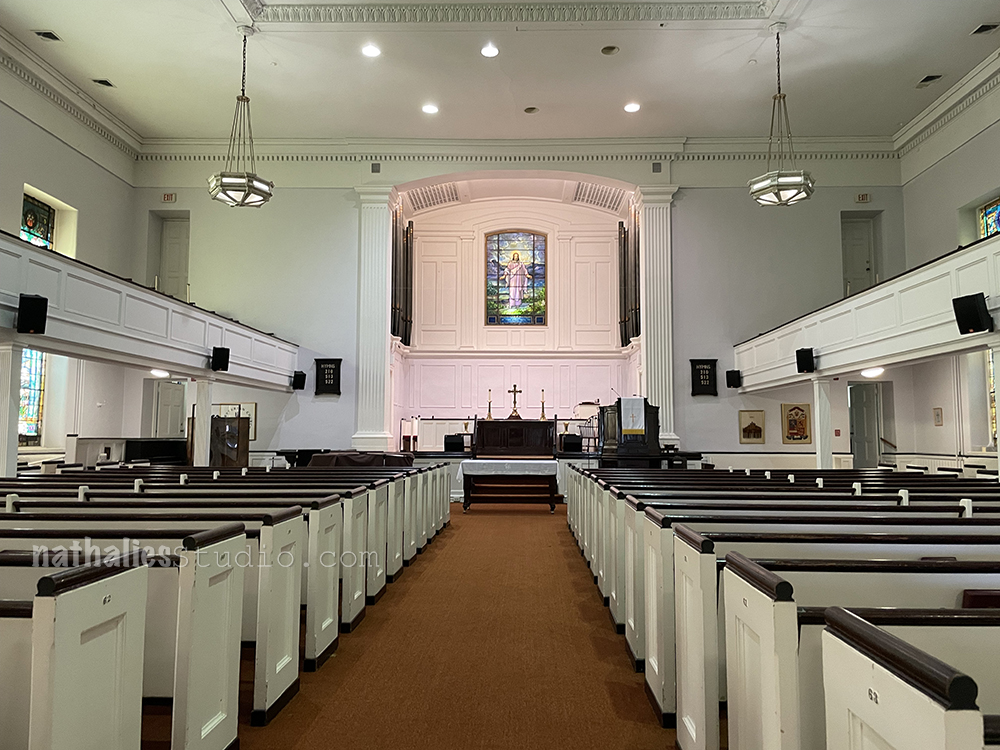 It is a pretty church and quite similar to some of the Northern German churches I have seen.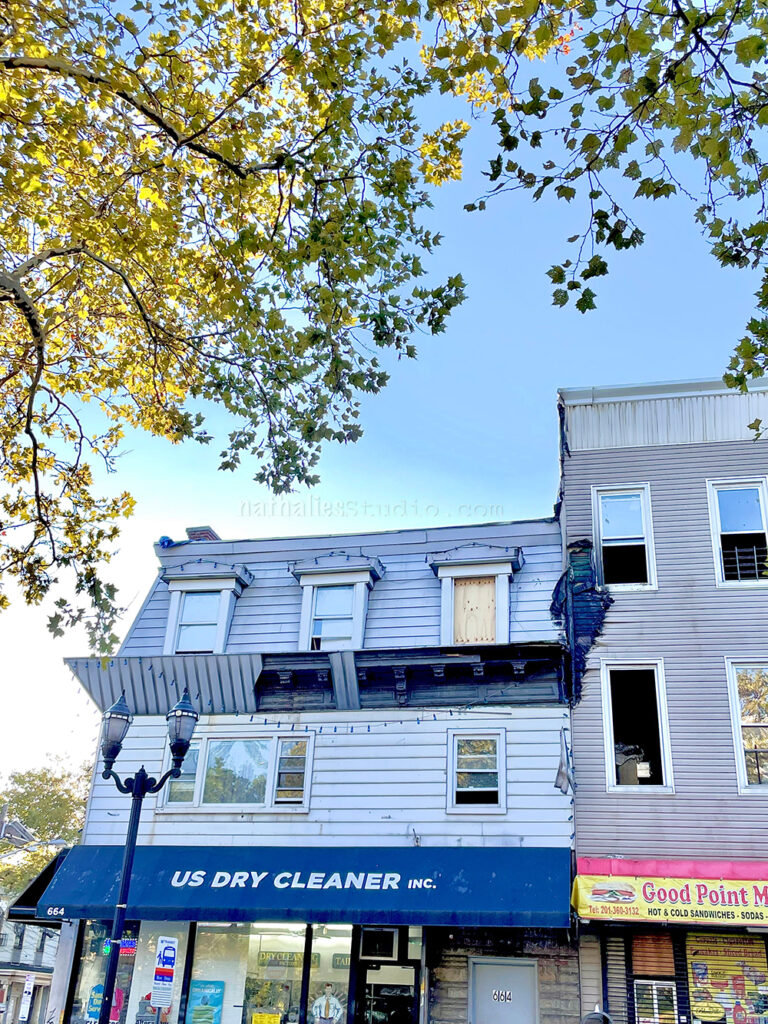 This one is a bit sad as the two buildings had a huge fire – everyone is ok. The reason I am posting it, is because of the cornice. For years I walked by this building and said "I bet there is a really cool cornice underneath that ugly vinyl siding" and there it is. I am glad the people in the houses and business owners are ok. So scary.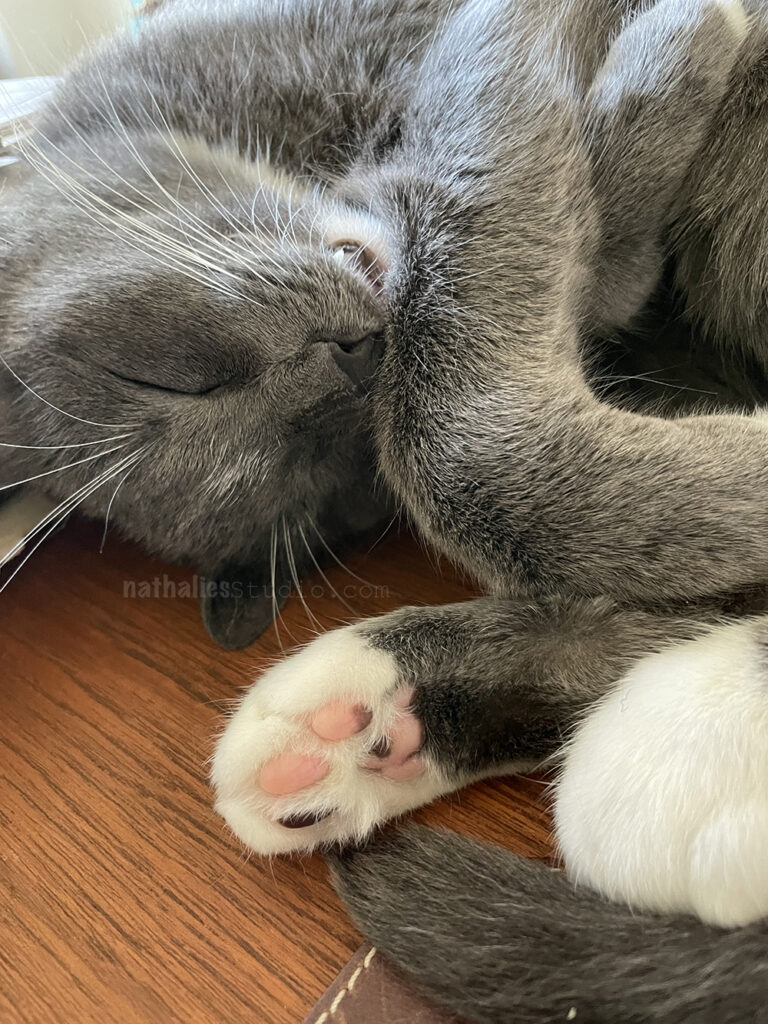 Meanwhile this guy just sleeps on my desk – being a Pretzel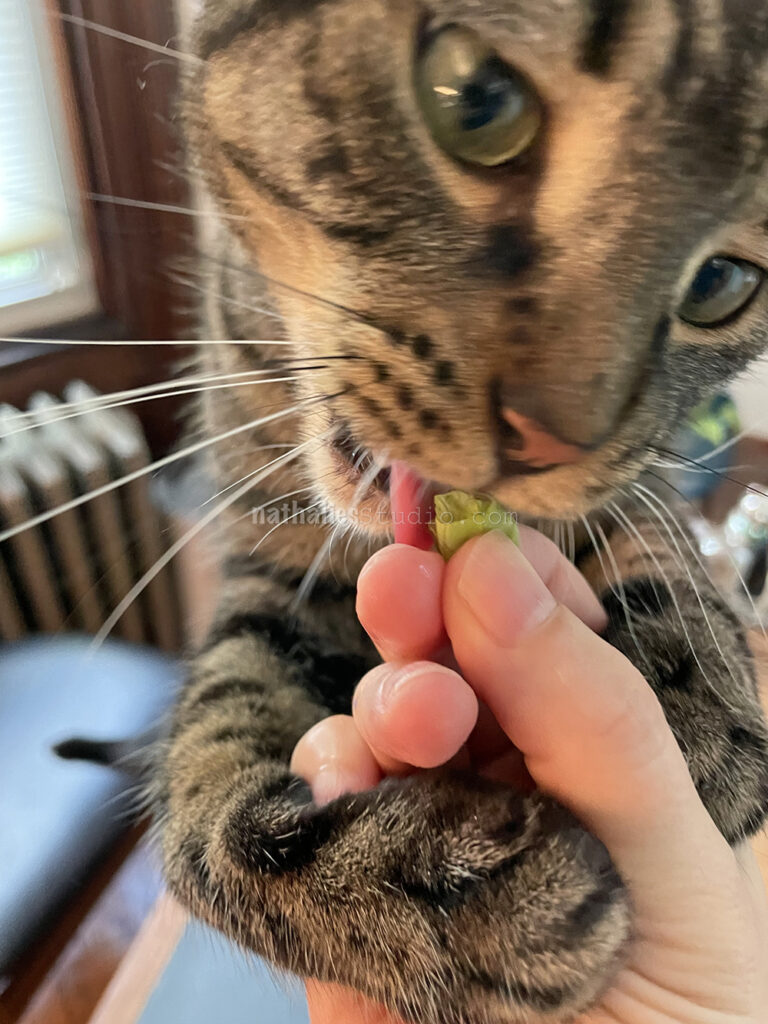 And this guy loves lettuce …don't ask …
Hope you enjoyed the stroll this month – see you soon :)