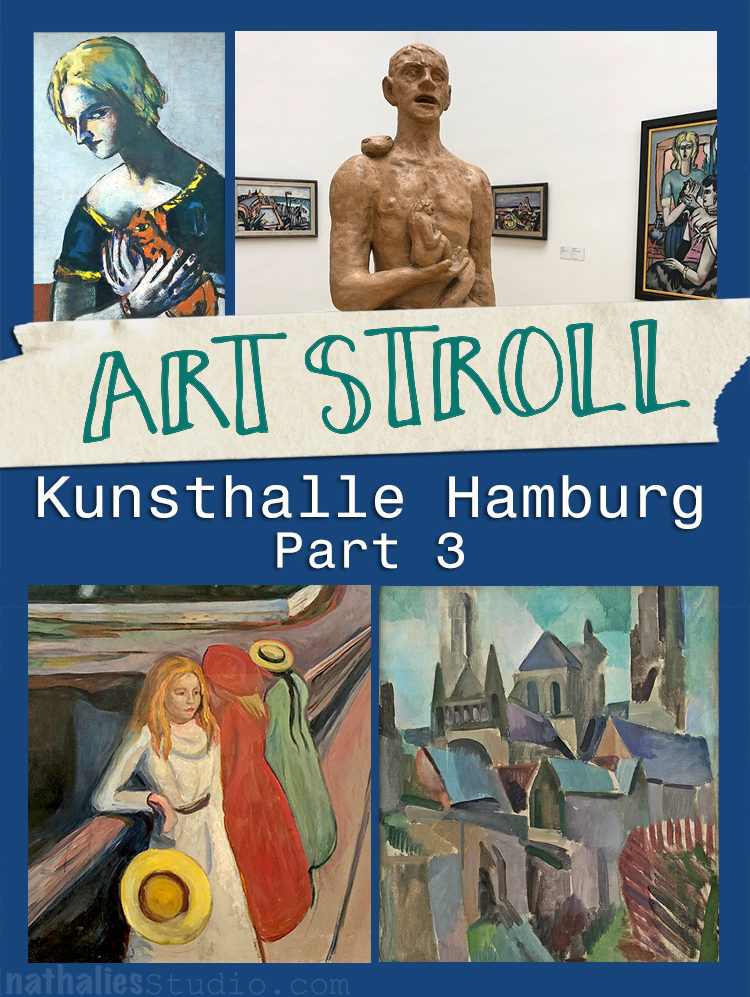 Here is part 3 of my long visit of the Kunsthalle Hamburg when I visited Germany last month.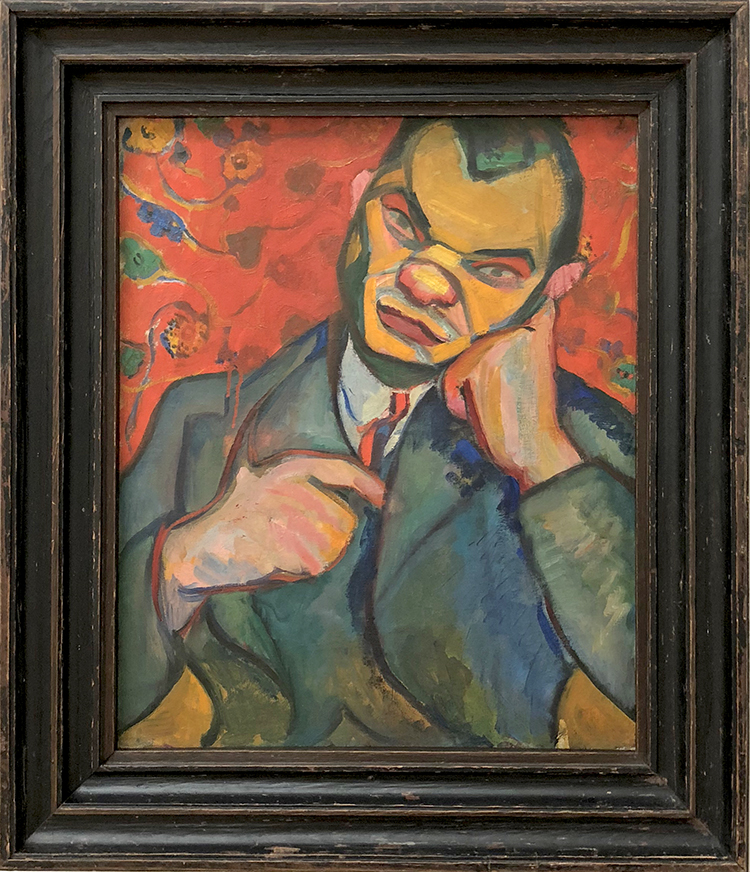 Sonia Delaunay-Terk, Portrait of Tchouiko, 1908 – Oil on Canvas – I love the background the colors but especially how she painted the hands.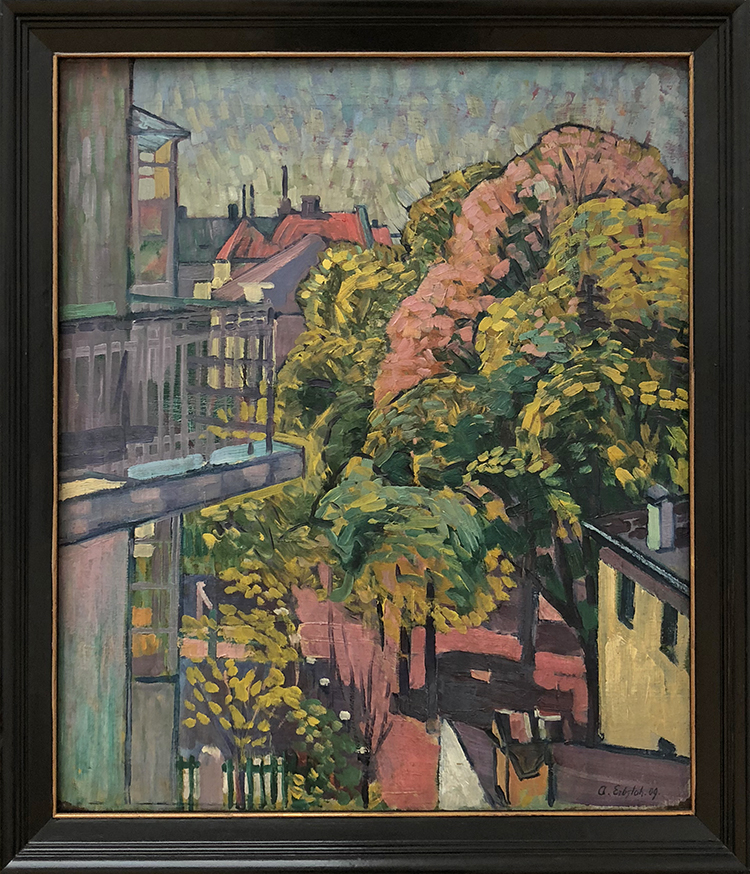 Adolf Erbslöh, Spring 1909 – oil on canvas
Love how the sky and the trees are mostly created with small little brush marks while the buildings and ground is differently painted.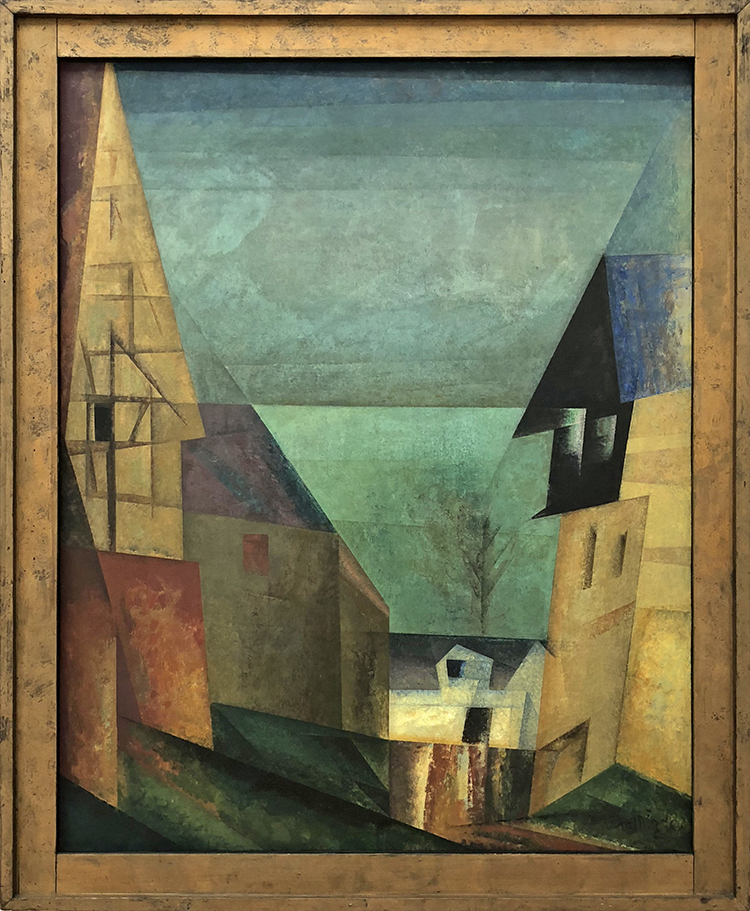 Lyonel Feininger, Spring – 1936 – oil on canvas
Loved seeing this and Erbslöh painting close to each other since they had the same title – and depict houses but yet so different.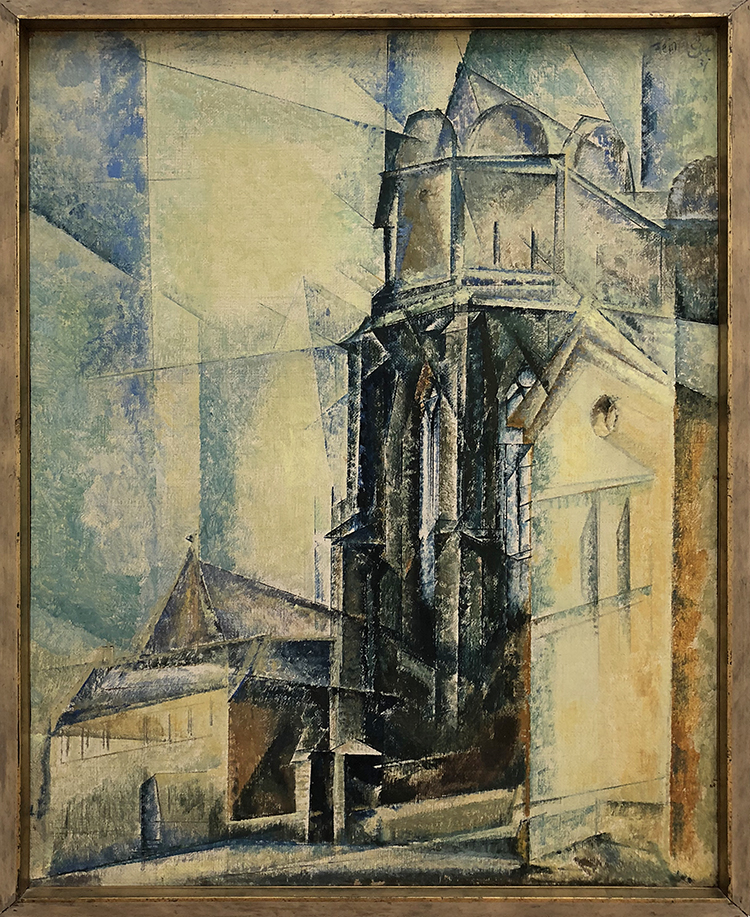 Lyonel Feininger, East Choir of Halle Cathedral, 1931- oil on Canvas
I love love love this earlier Feininger – it still has a feel of collage and architectural drawing to it which I like better than the more advanced cubist painting before.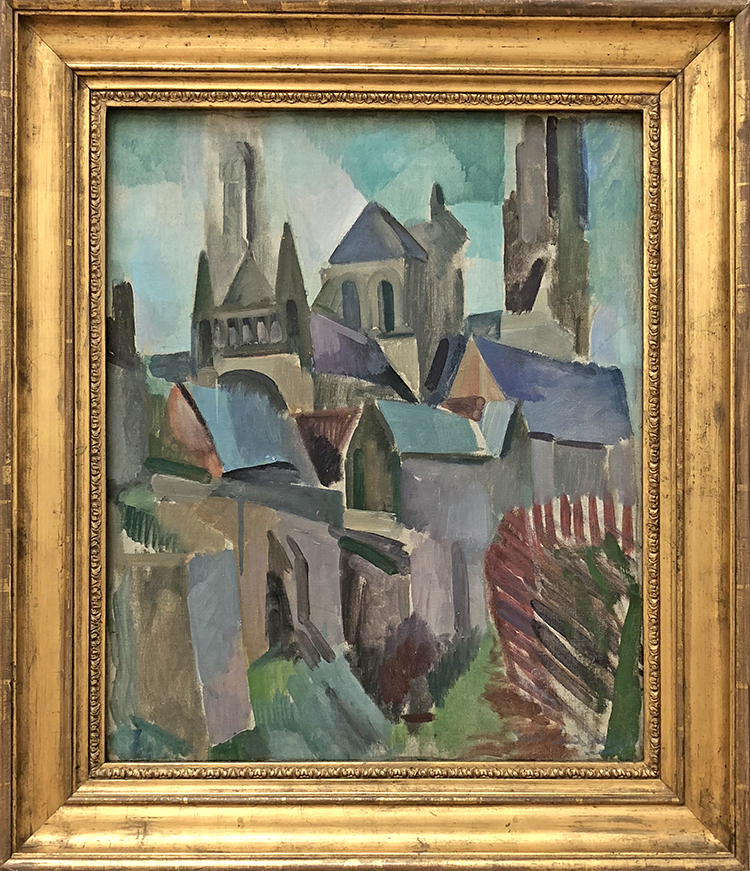 Robert Delaunay, The Towers of Laon, 1912 – oil on canvas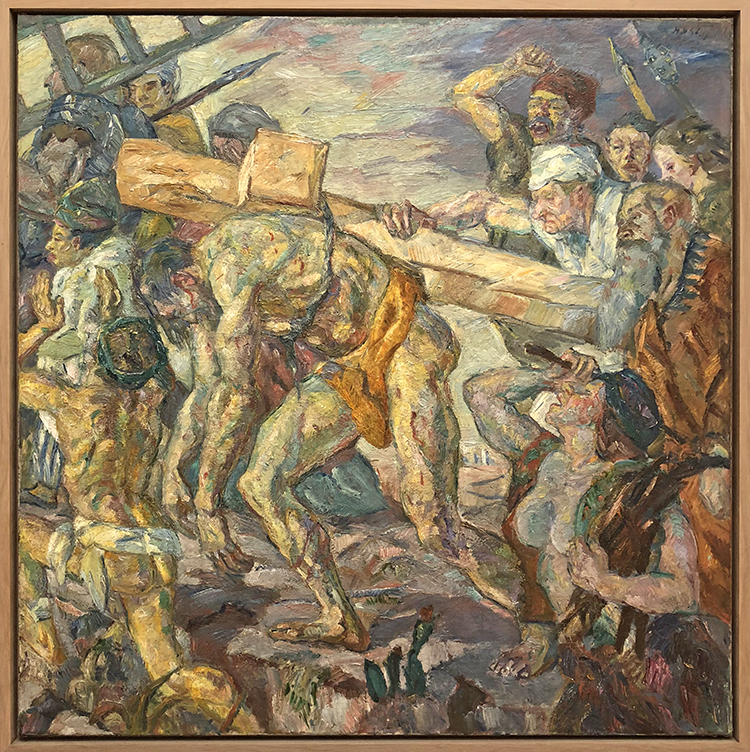 Max Beckmann, The Bearing of the Cross, 1911 – Oil on Canvas
I am a huge Max Beckmann fan – and seeing a bigger collection of his work was a treat – see how different this work is to the next ones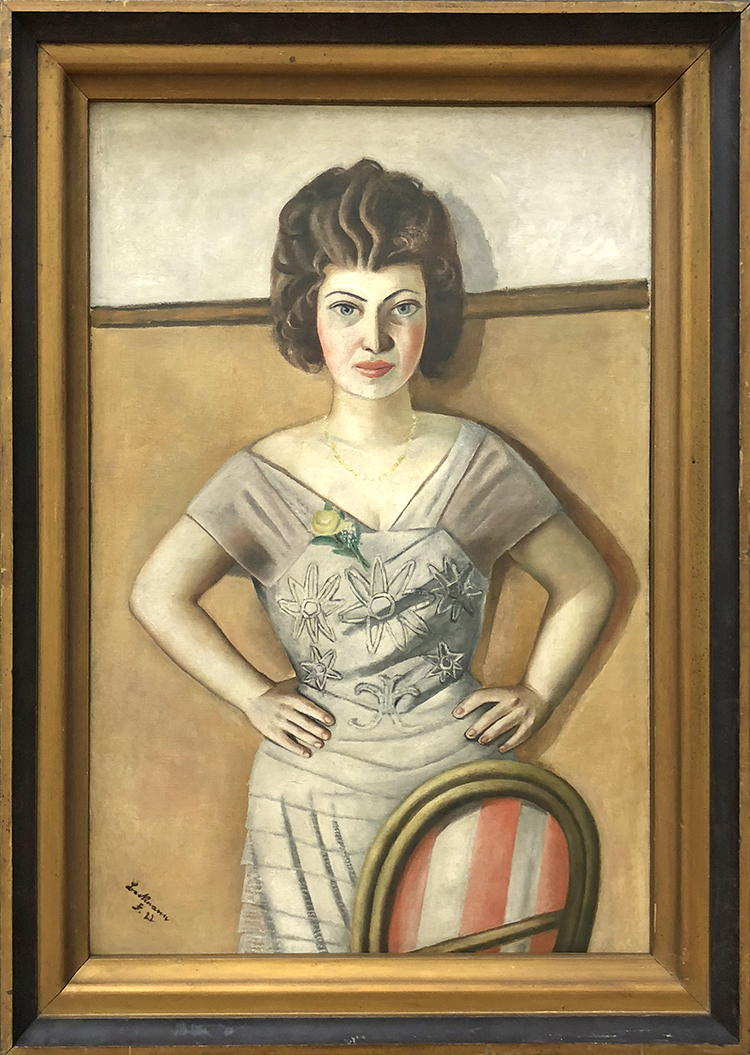 Max Beckmann, Portrait of a Rumanian Woman – 1922 – oil on canvas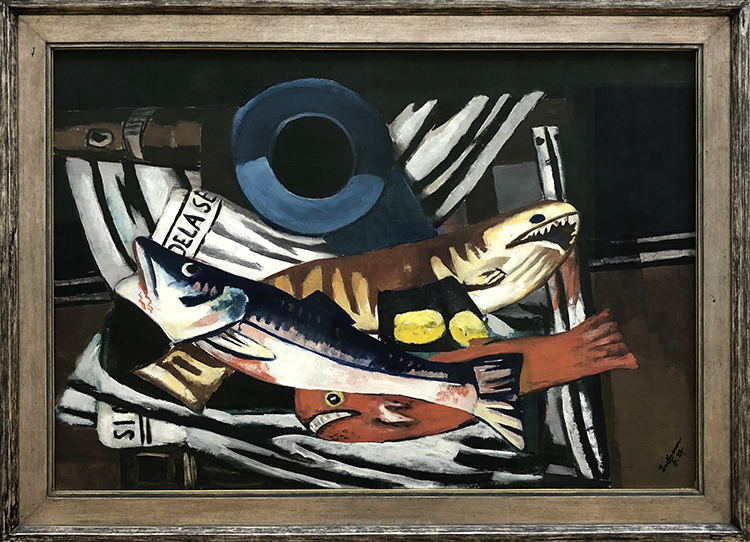 Max Beckmann, Large Still Live with Fish – 1927 – Oil on Canvas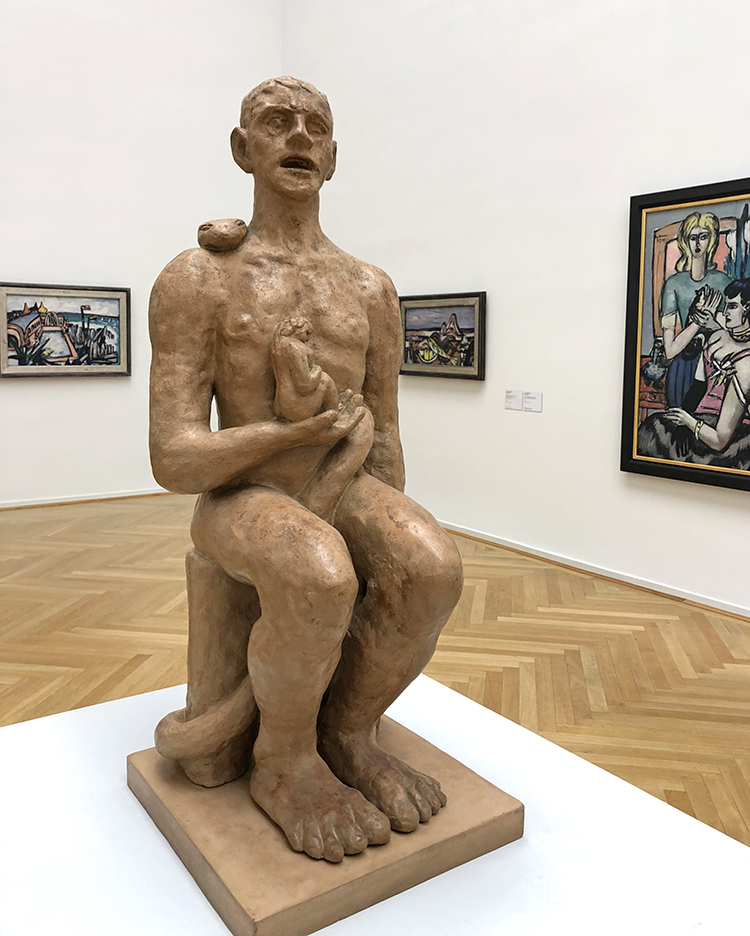 Max Beckmann, Adam and Eve, 1936 – Coated Plaster
I love this …it is so symbolic to me especially right now with all the stuff going on in this country.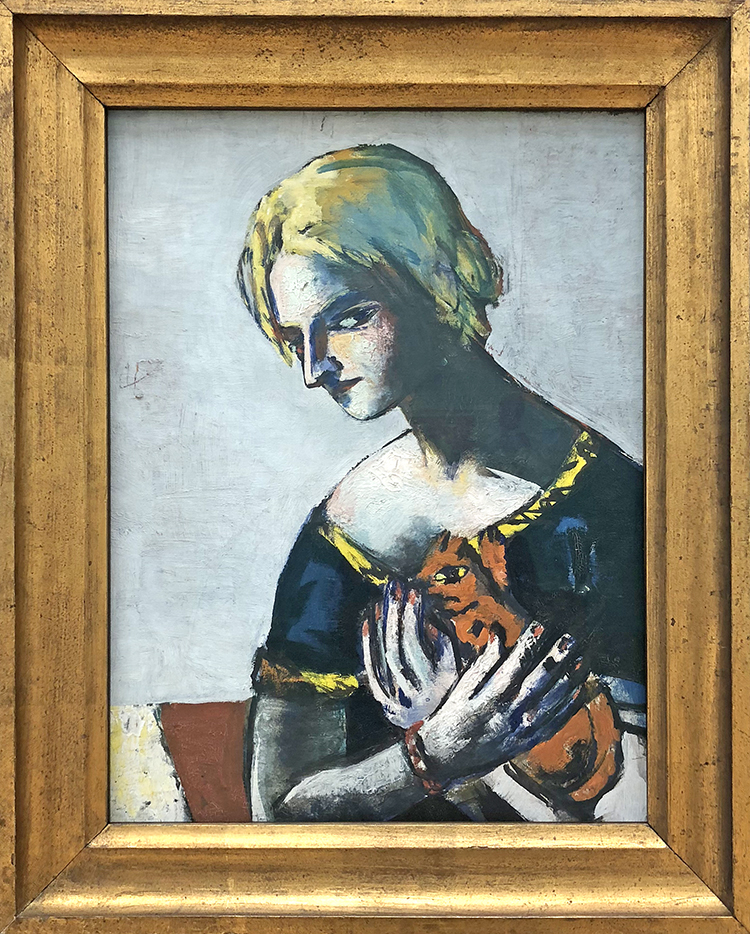 Max Beckmann, Girl with Yellow Cat (on grey), 1937 – oil on canvas
this makes me laugh – the cat is hilarious – the cat is also not yellow …love it :)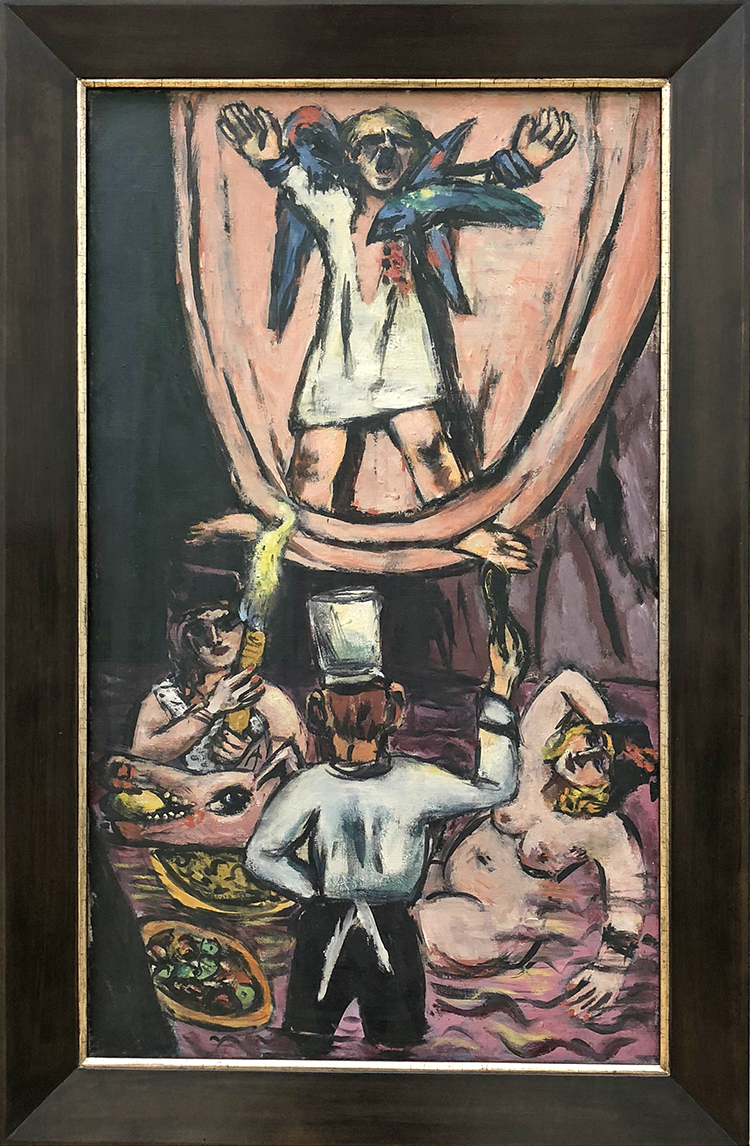 Max Beckmann, Prometheus (The Man Left Hanging), 1942 – oil on canvas
the title alone makes me laugh- poor Prometheus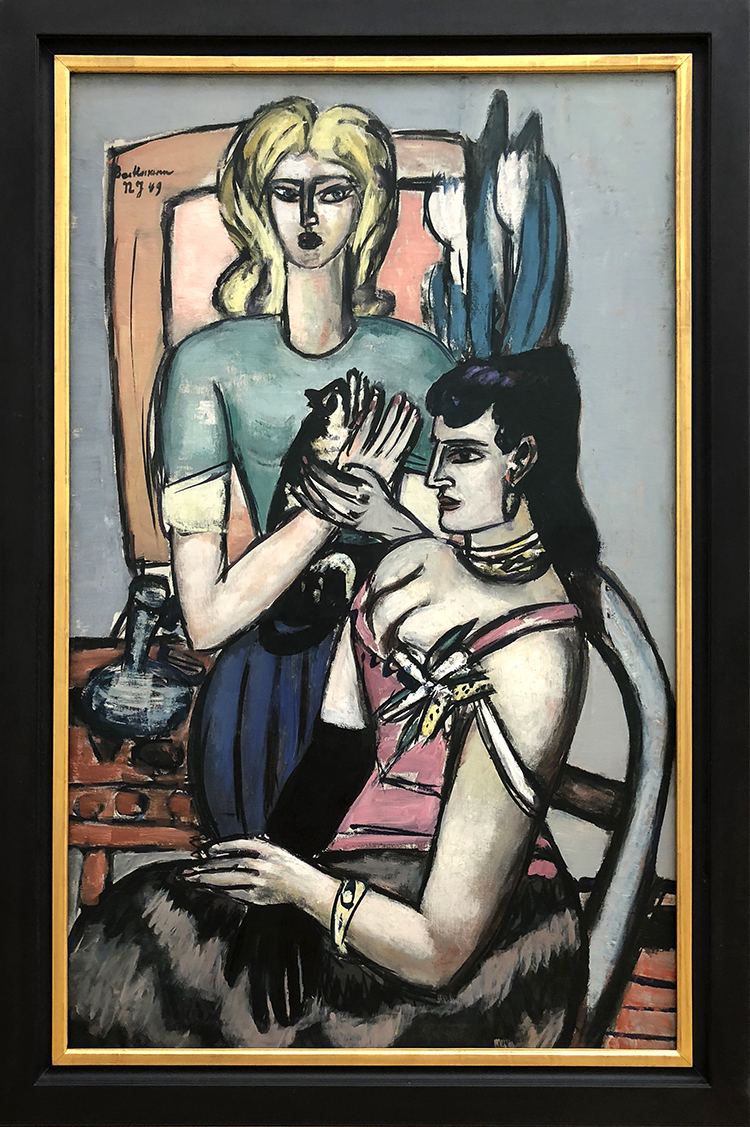 Max Beckmann, Before the Ball (Two Women with a Cat) , 1949 – Oil on canvas
Def. didn't improve on the cat…hahahah – I love it!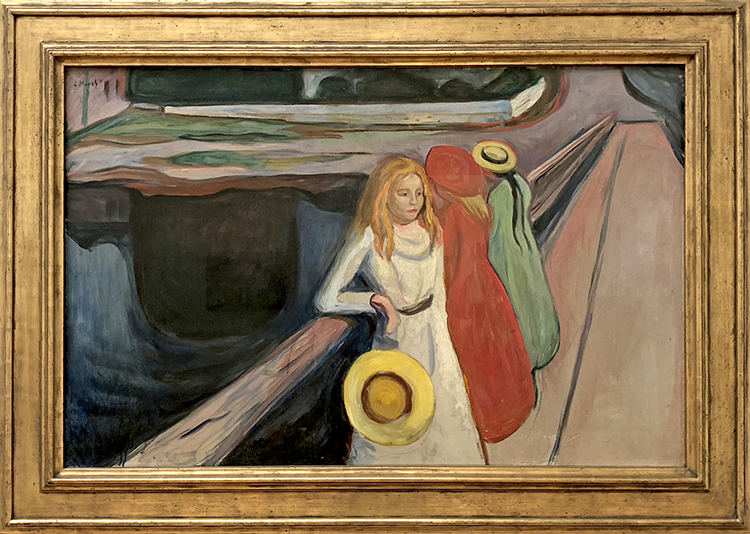 Edvard Munch – Girls on the Bridge – 1901 – oil on canvas
they were def. doing better when some of his other subjects on this bridge ;)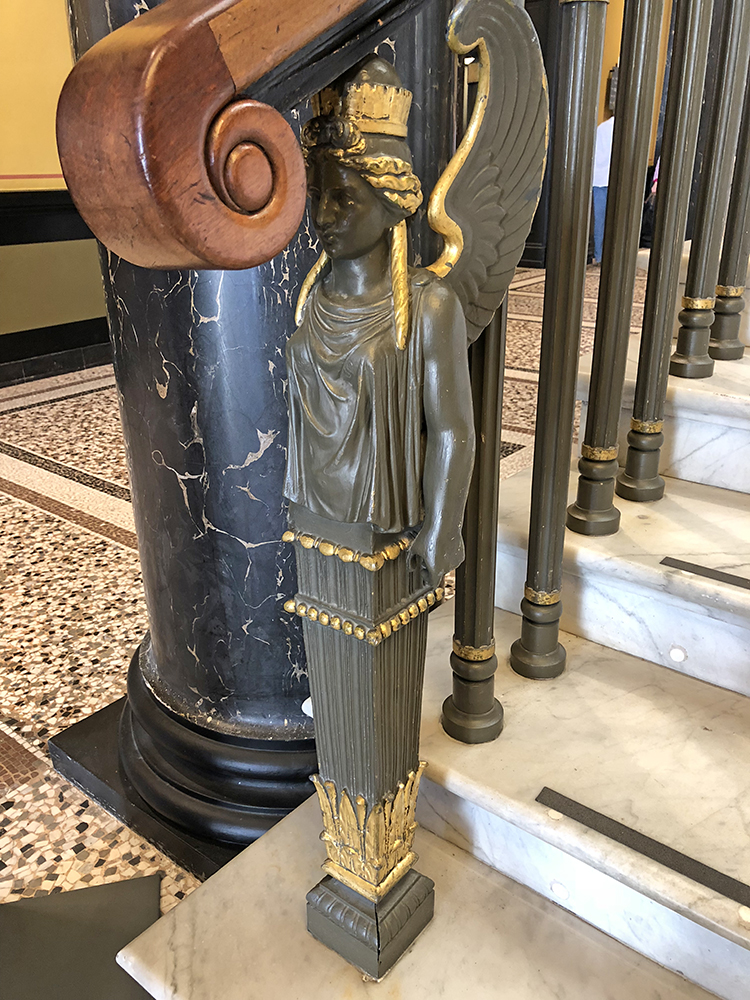 And that was it from the Kunsthalle- and btw- isn't that a pretty cool bannister! Hope you enjoyed my Kunsthalle Art Stroll . You can find all the Art Strolls from around the world right here if you want to take a little Museum's trip :)