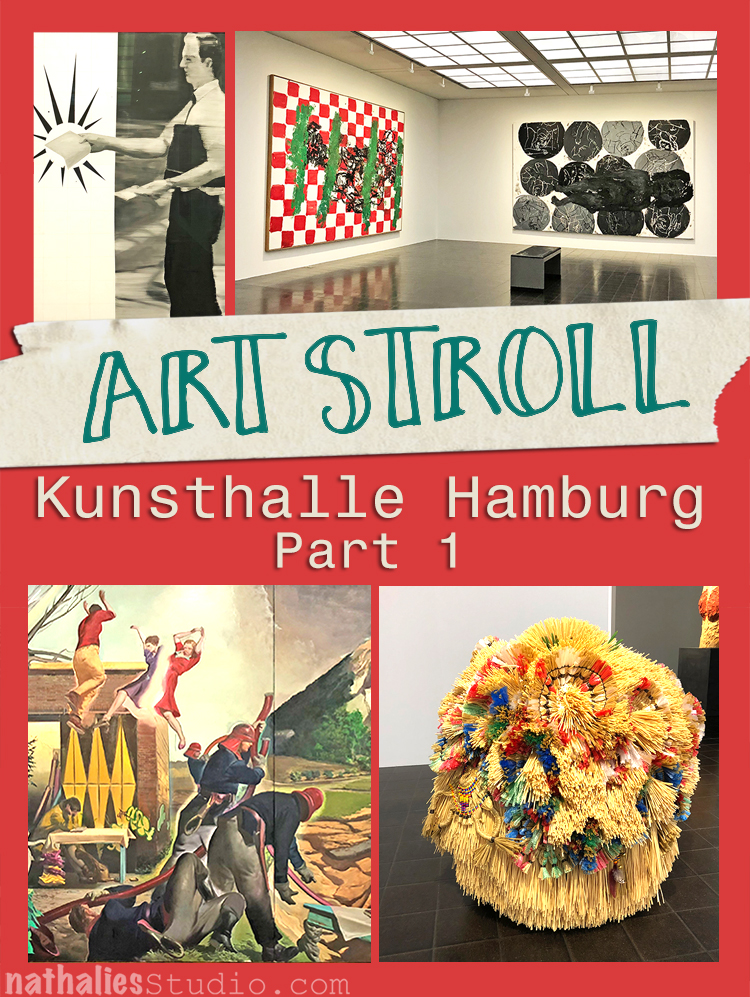 A couple weeks ago I was in Germany to teach workshops and I was lucky enough to spend a couple days in Hamburg, my old home.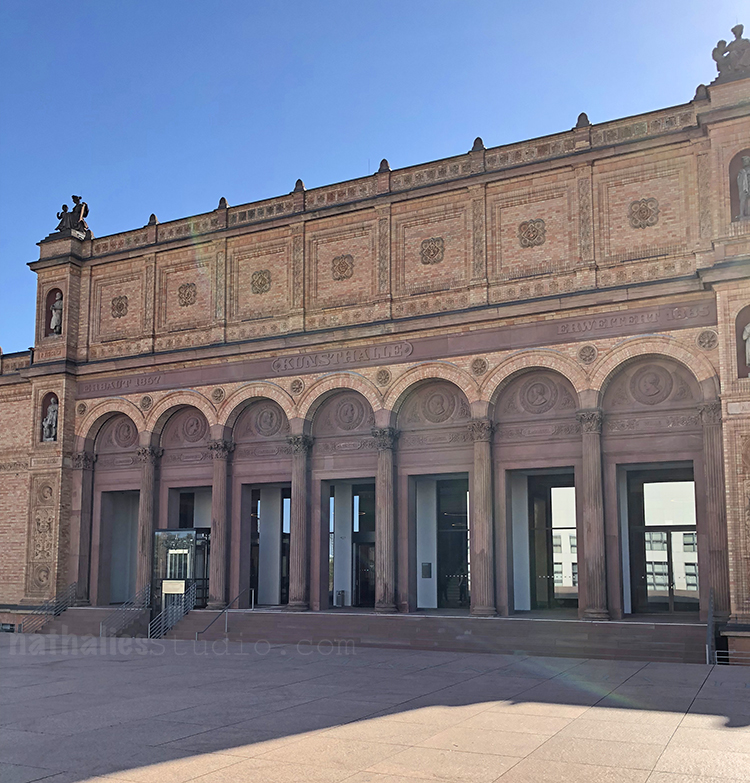 I made an effort to spend a day at the Kunsthalle, which I used to visit regularly when I lived there.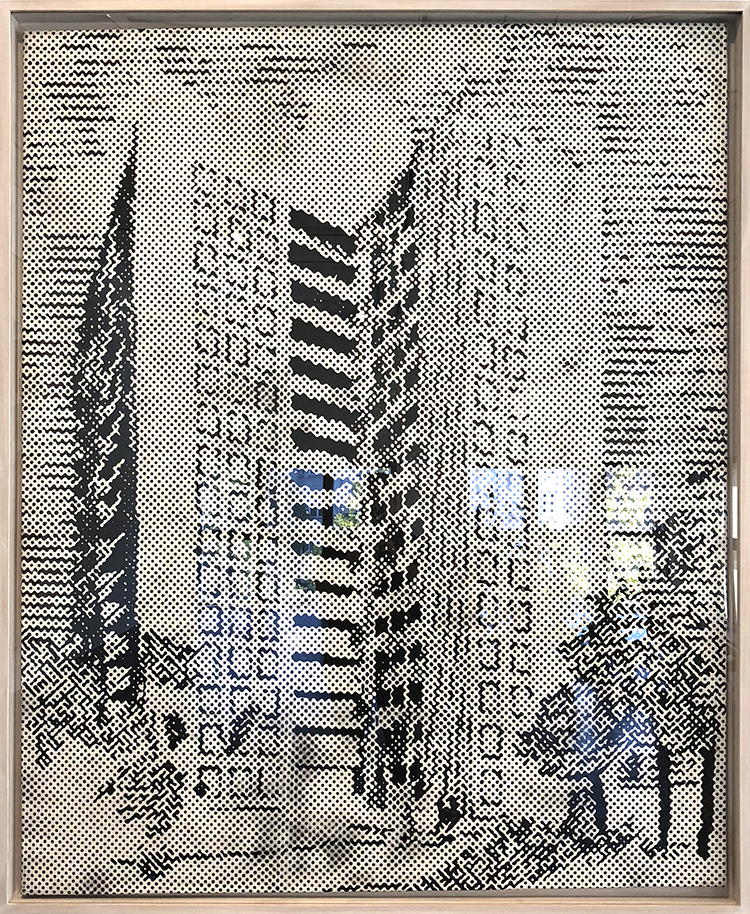 Sigmar Polke – Häuserfront (Front of the Housing Block), 1967
I love Sigmar Polke's early Raster dot works. He always questioned what he saw- in newspapers etc. and after vastly enlarging the image with a projector, exposing the individual halftone dots of the reproduction, the artist transferred each dot onto his paper by dipping the eraser of a pencil into paint. This always makes the image seem to move- things are in flux – are changing.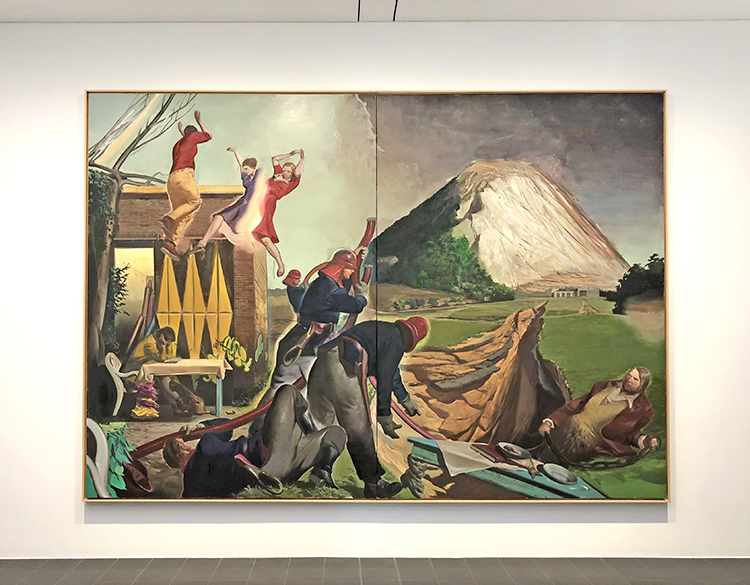 Neo Rauch, Die Fuge (The Gap) , 2007 – oil on canvas – two parts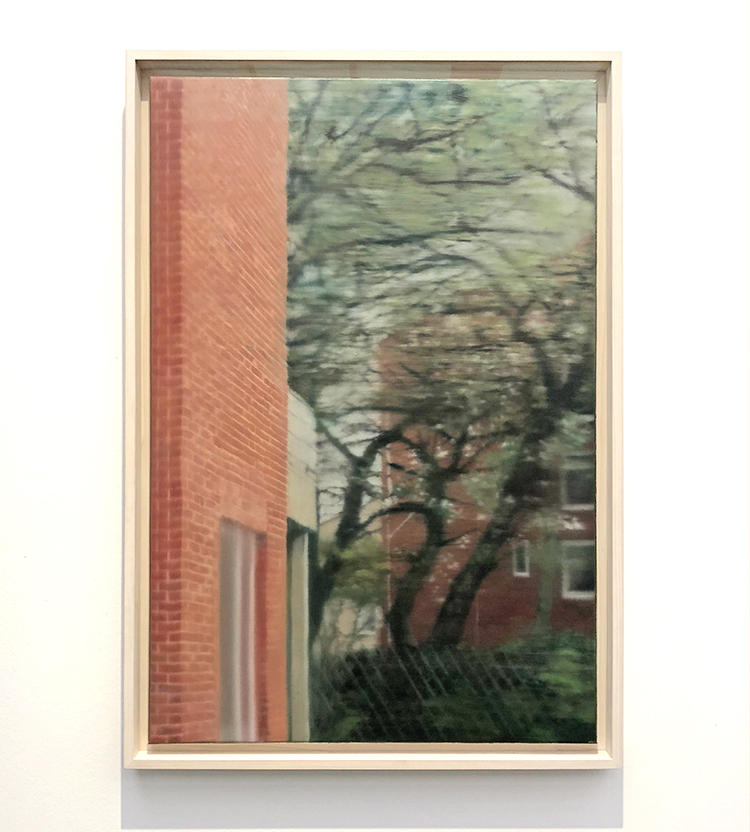 Gerhard Richter – Juist – 2001 – oil on canvas
I love Gerhard Richters oil paintings that look like blurry photographs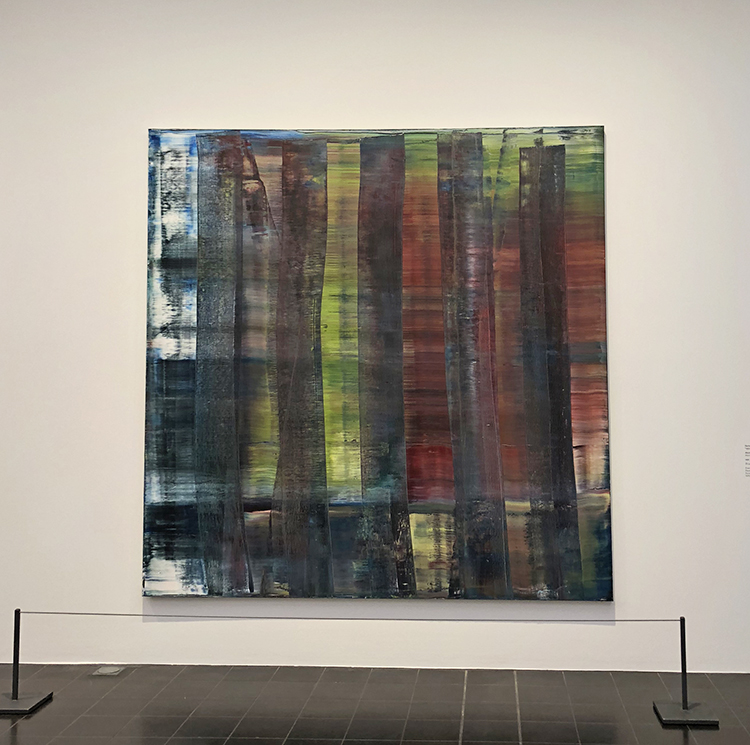 Gerhard Richter – Abstraktes Bild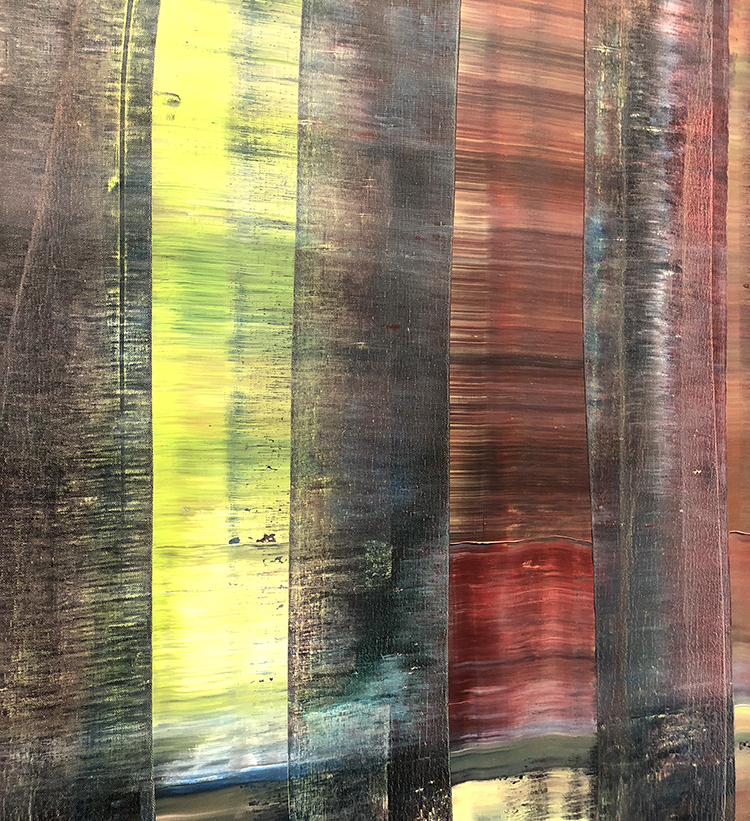 Such a treat to look at those paintings by some of my favorite Artists.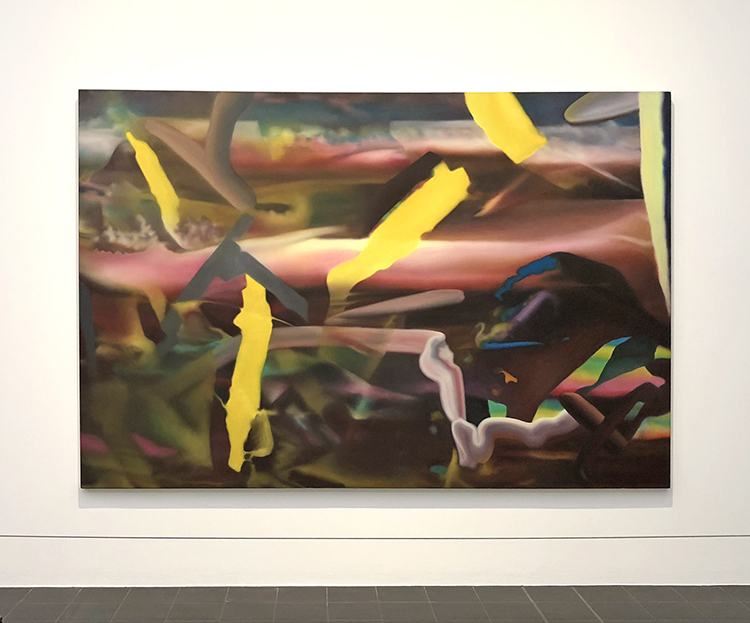 Gerhard Richter, Abstract Painting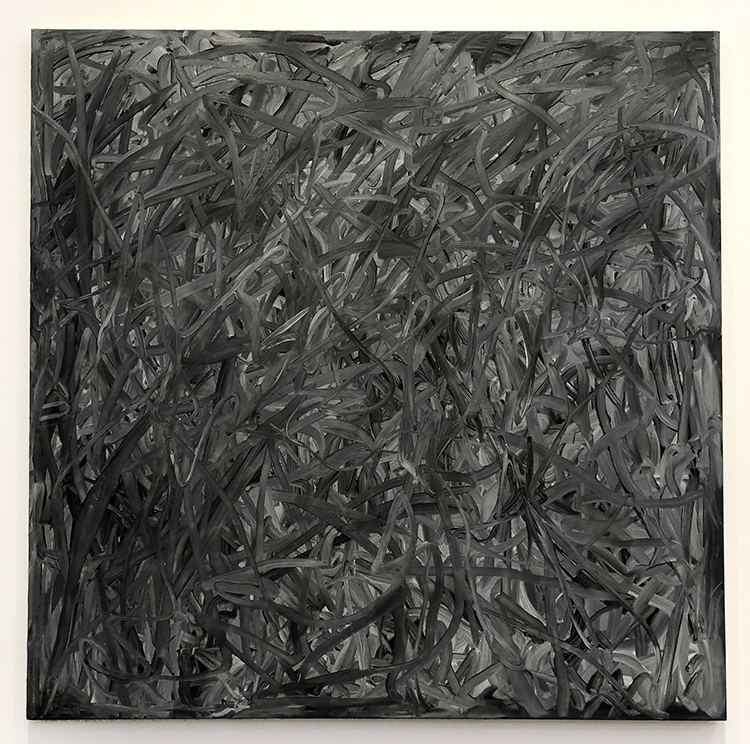 Gerhard Richter, Grey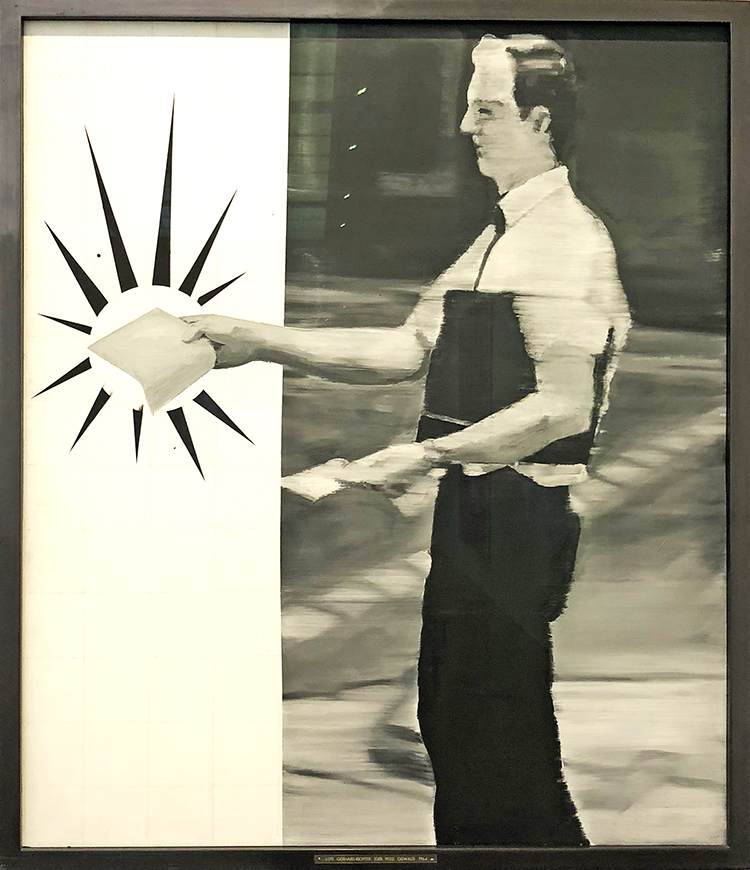 Gerhard Richter, Oswald 1964 – oil on canvas
you can still see the raster on the canvas that Richter used to transfer the photo as a painting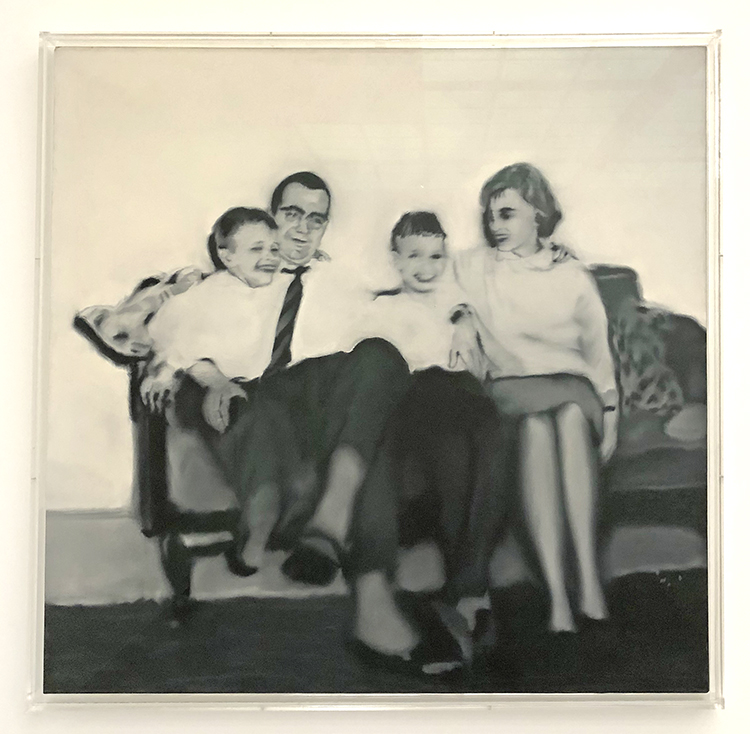 Gerhard Richter, Familie Schmidt, 1964 Oil on canvas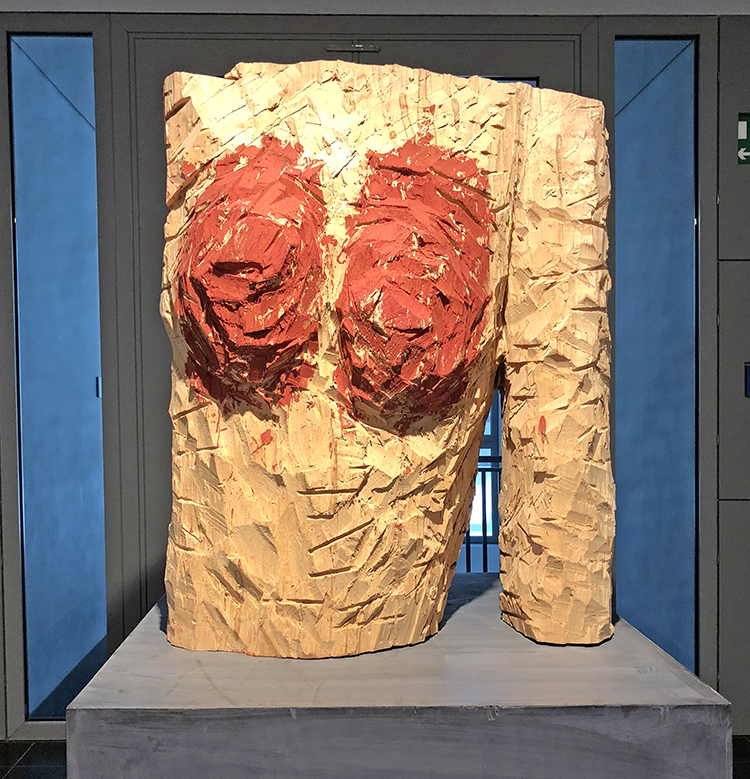 Georg Baselitz – Thing with Arm, 1993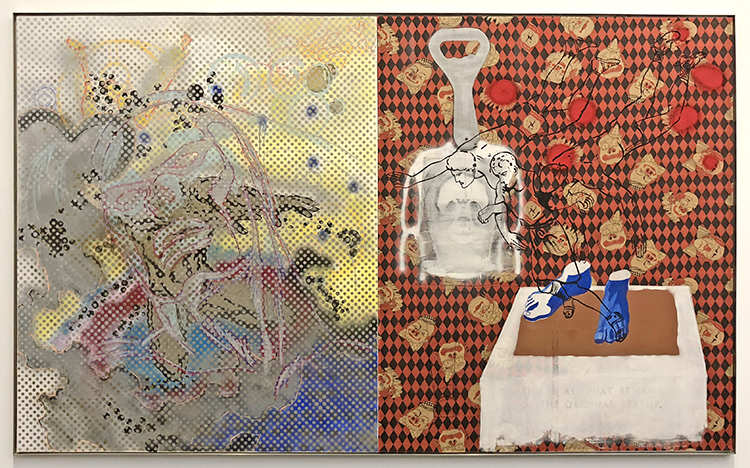 Sigmar Polke, This is all that remains of the original Statue, 1974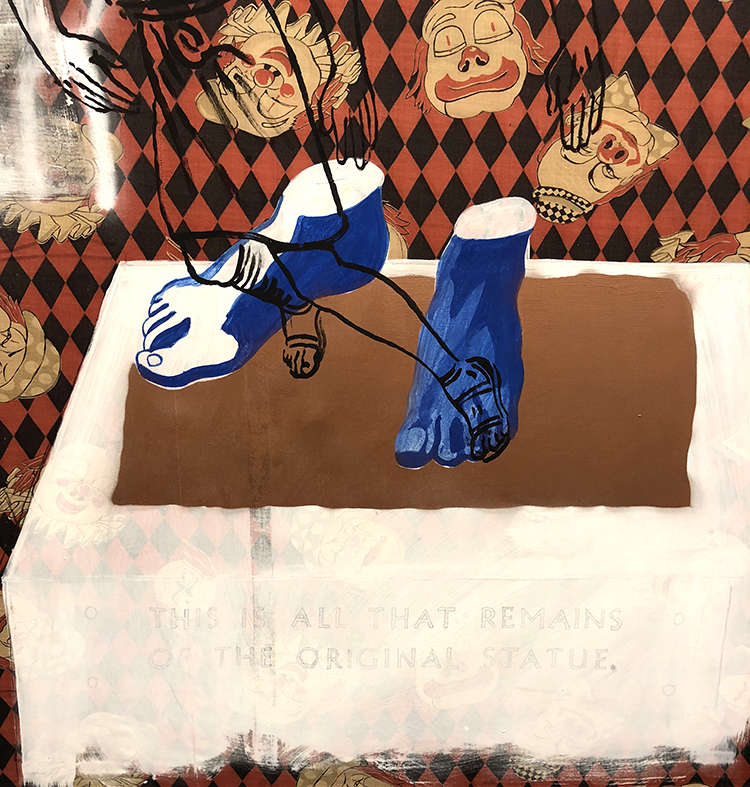 Sigmar Polke art always makes me stand in awe and I cannot stop looking at all the details and materials he used.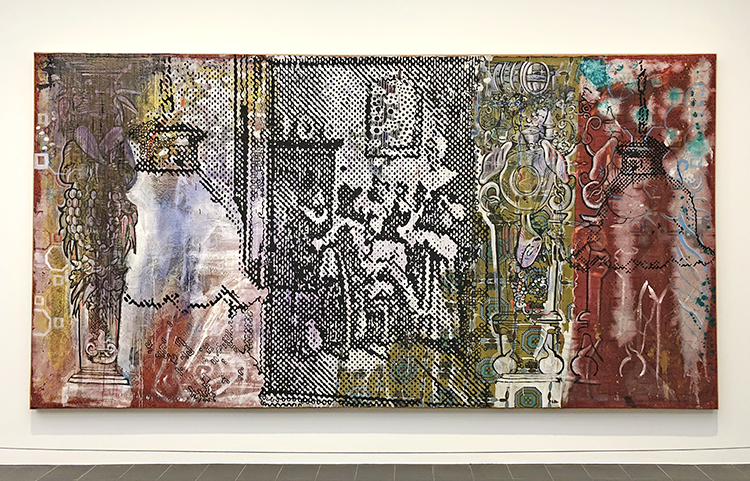 sigmar Polke, Zweite niederländische Reise (Second Dutch Journey), 1985 – Dispersion, paint, mixed technique on decorative fabric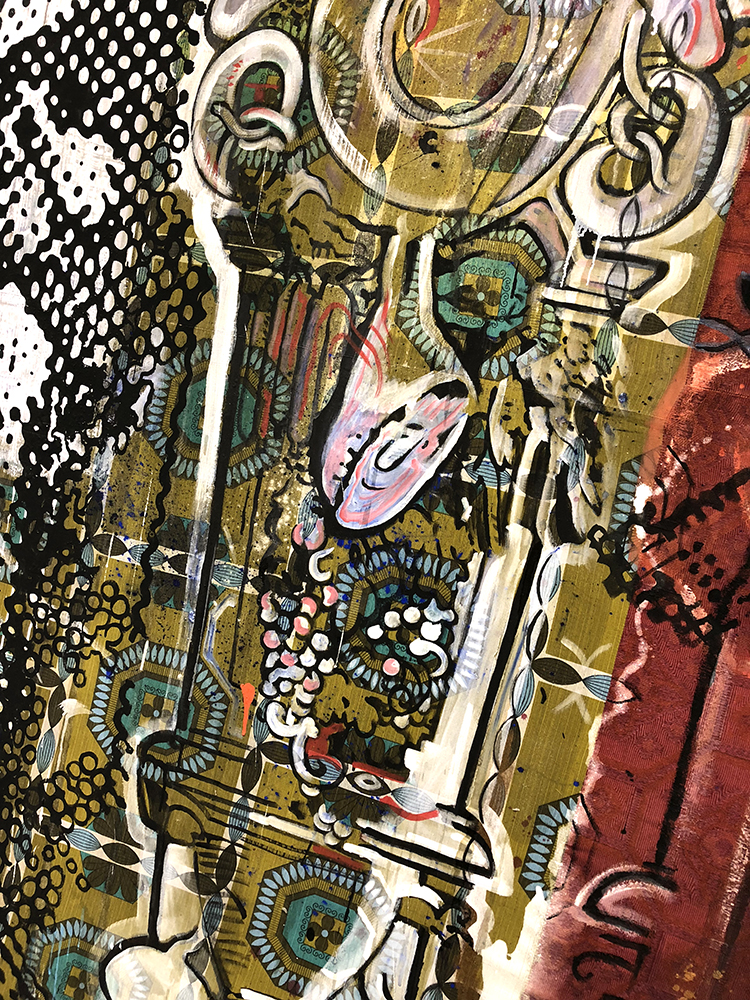 Look at this- It makes me itch and wanna run to my studio right away and play with collage, fabric and stencils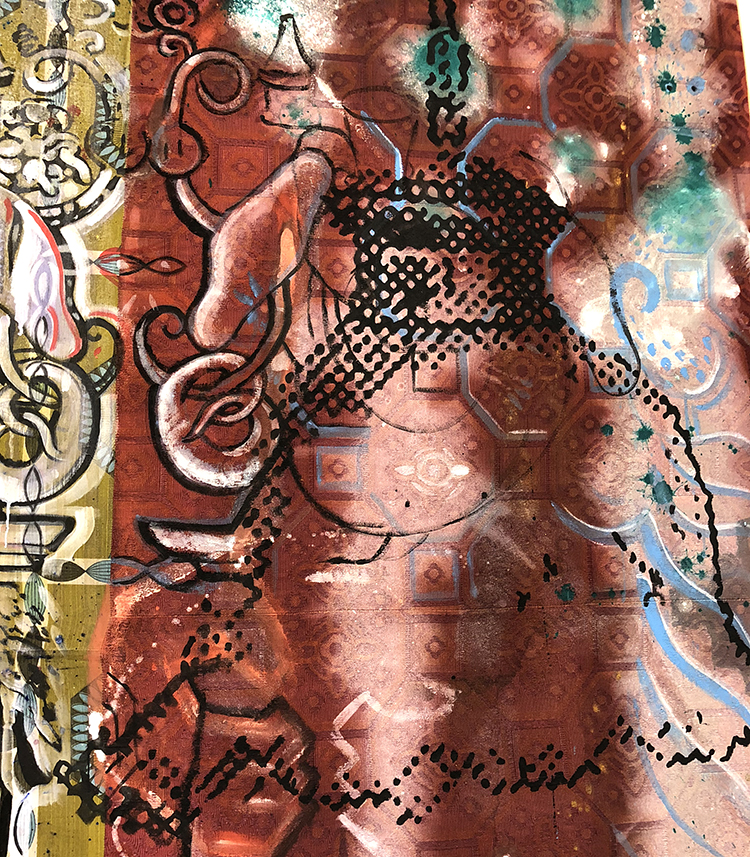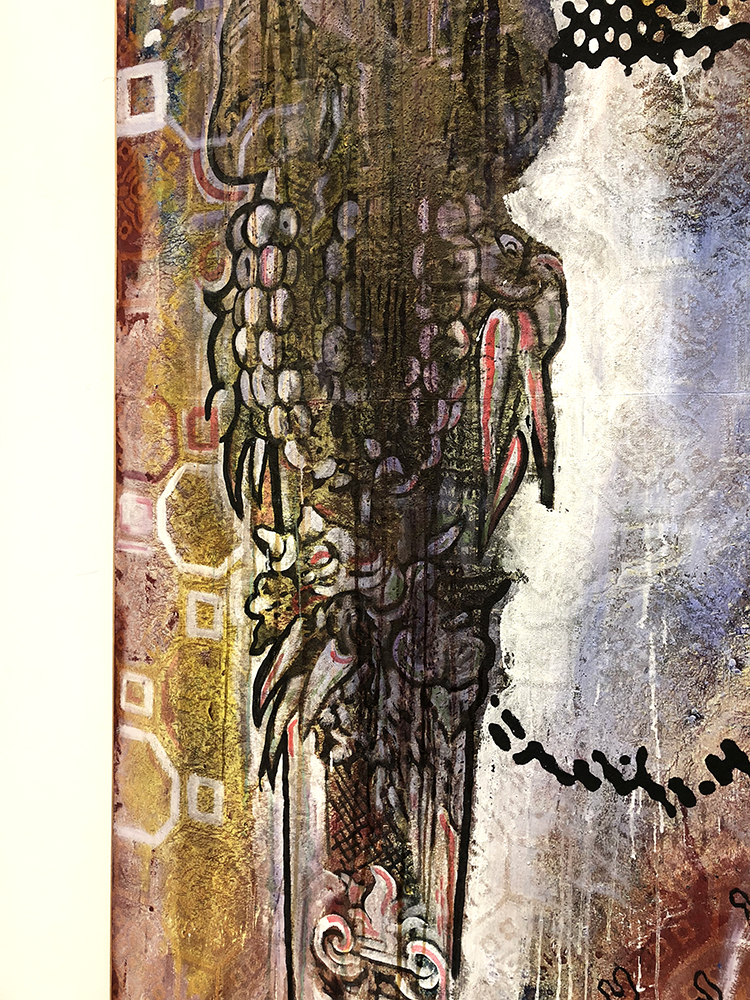 I also loved those little straw sculptures by Haegue Yang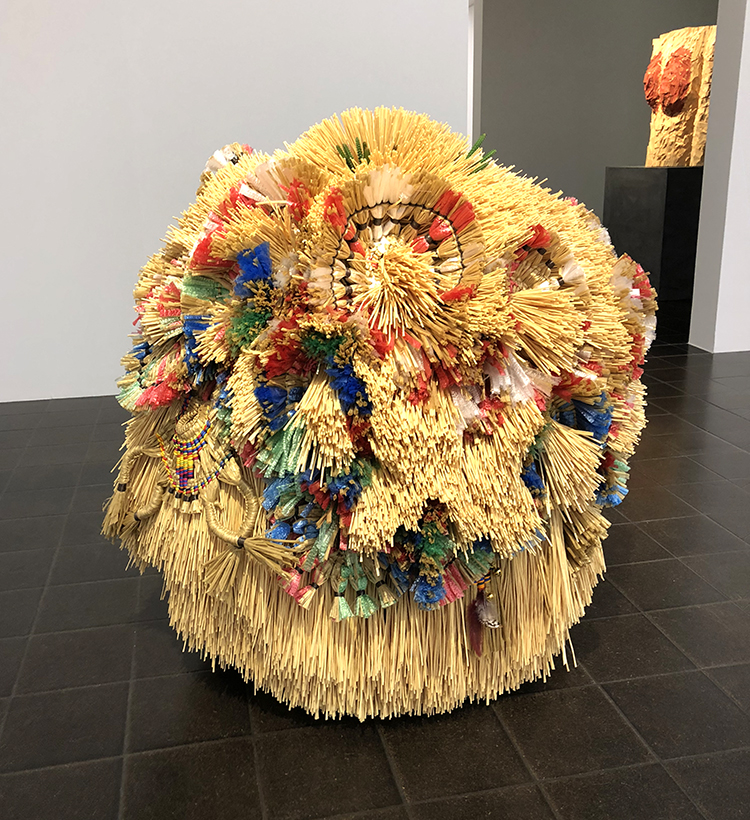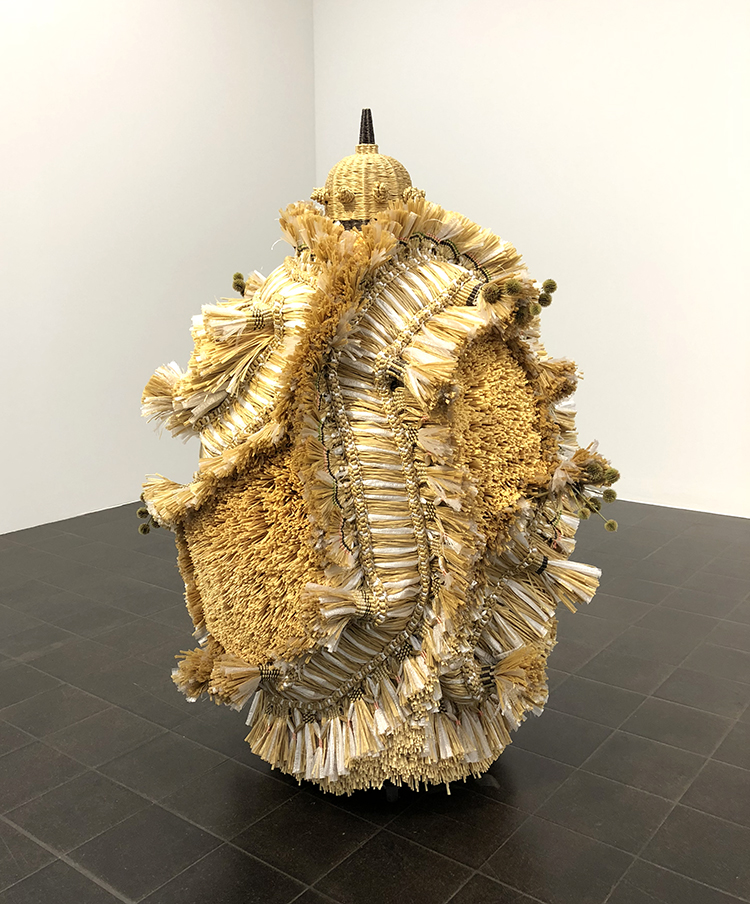 Beautiful shapes and way to work with straw.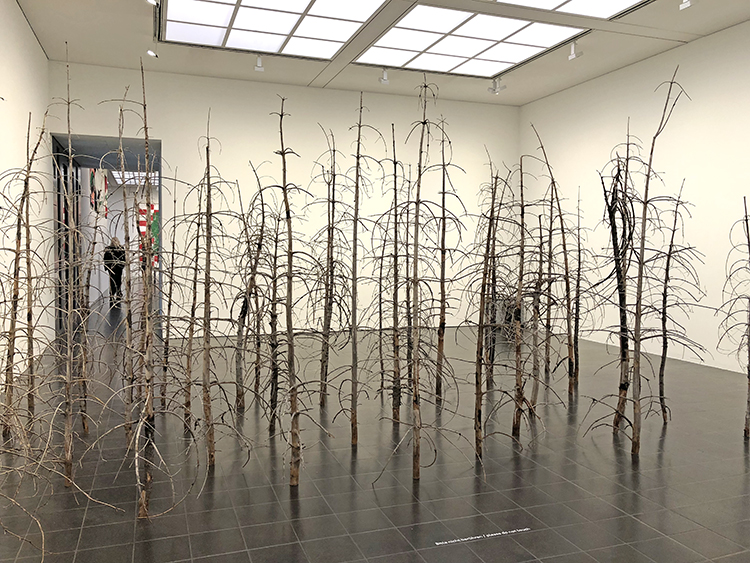 Vajiko Chachkhiani, The Missing Landscape , 2014 – Burned Tree Trunks
this made me sad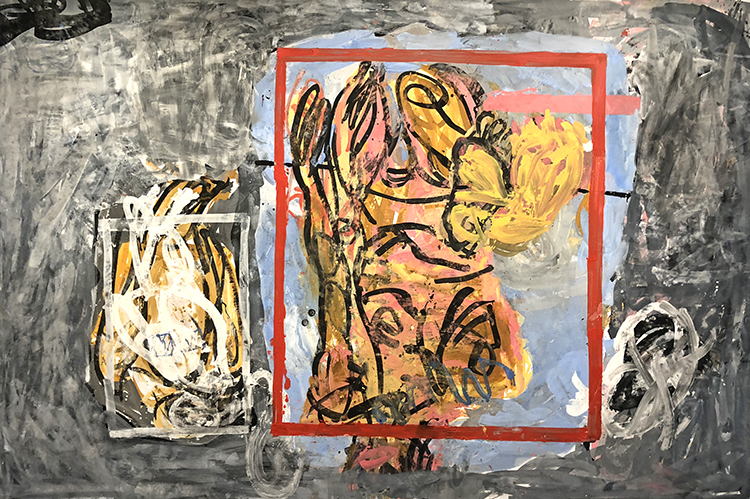 Georg Baselitz, Bilddreißg (Paintingthirty), 1994 oil on canvas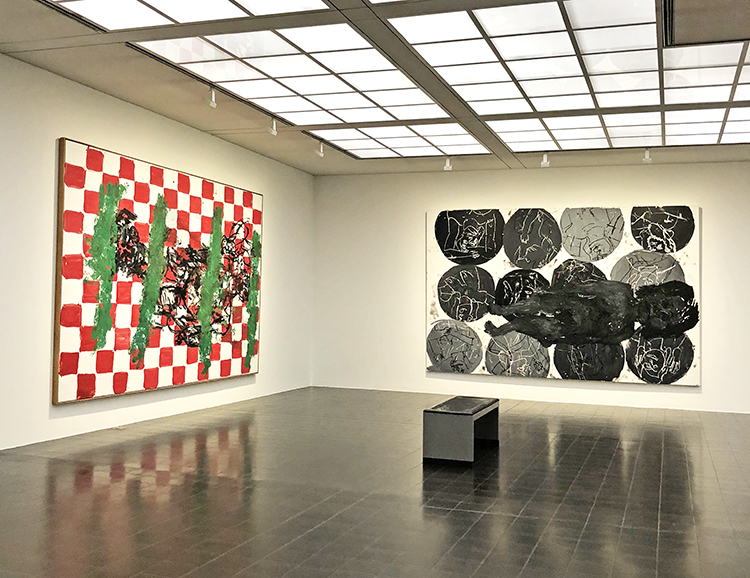 It was a great Art Stroll and I actually spend many more hours in the Museum but I will share more in a different blogpost :)
Hope you enjoyed this little stroll and found some inspiration