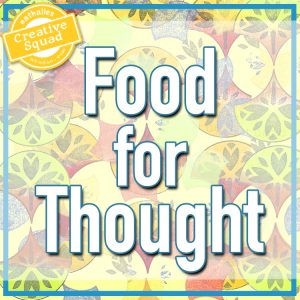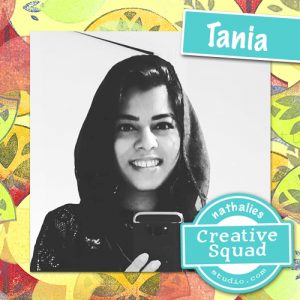 Hello and welcome to a post from my Creative Squad! Today we have Tania Ahmed starting us off this month with a delightful and easy decorating idea for the kitchen. She is using my Fantastic Large rubber stamps, my Van Vorst stencil, and this month's theme: Food for Thought – Let's take a lighthearted look at food! While the culinary world has become an art and a science in terms of preparation and presentation, sometimes it is the simplest foods that bring us the most joy. Simple fare or elaborate family traditions, we all have our favorite foods. What is yours?
---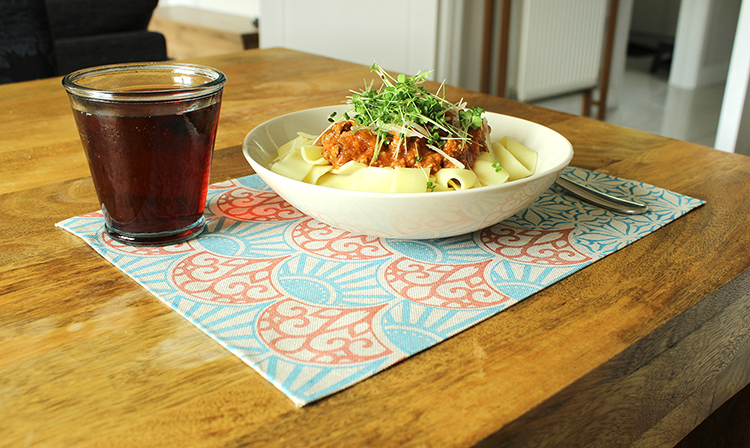 The theme that we were given for the month of July is Food For Thought, which gave me plenty to think about what to make as my project! I decided on creating a place mat, which I think will actually make a perfect present for someone special! :) 
Watch my video tutorial:
I stamped Broadway Fan Stamp and Park Avenue Fan Stamp in alternating colours and lines. They are so easy to line up and even if they don't line up perfectly, when you see the overall design it adds to the handmade charm, so I like to think! ;) At this point you can add stitching over the lines to make it extra fancy or even use a permanent marker to add more details.
I liked how the colours looked very patriotic so I kept the same blue ink for the stencil. I created a mask and cut it out, and taped it down on my canvas. I then taped down the Van Vorst stencil and applied my ink with a makeup sponge.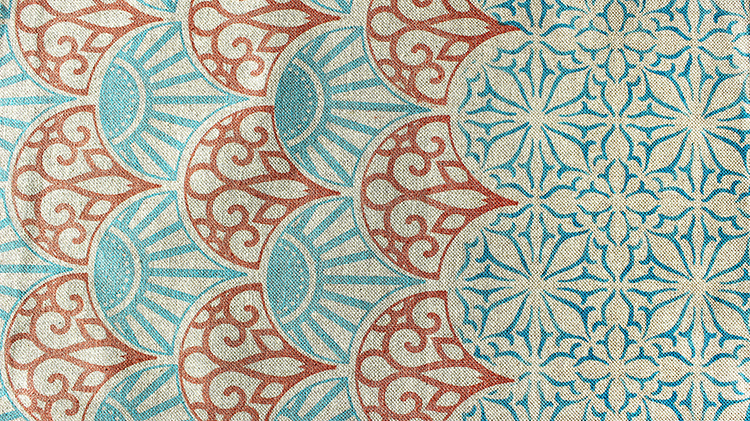 After making sure the ink was completely dry, I finished off the edges with some iron on adhesive and if desired you can add some felt or more fabric to finish of the back of the mat.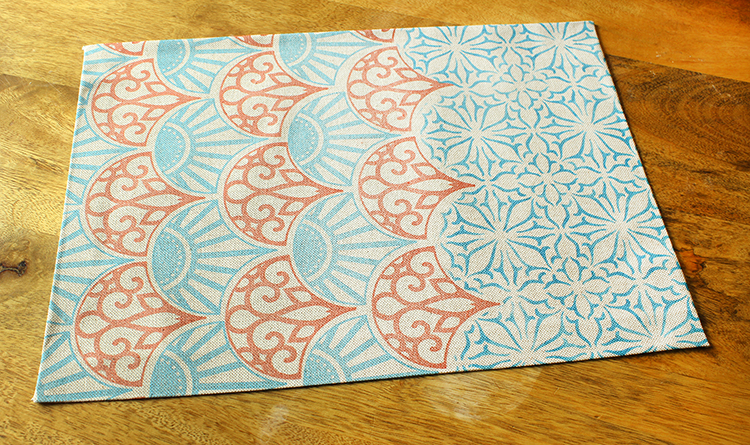 And lastly, I enjoyed my new place mat with one of my favourite meals: pasta! My cat Billi also makes an appearance in the video as she is my assistant, always supervising my filming or editing making sure I am working hard :)
Thank you so much, and I hope you enjoy the video!
---
Thank you Tania! Wow we feel really inspired to try making some of these quick and easy placemats ourselves!!! And also now we are hungry :) haha. You can find all of my Rubber Stamps and my Stencils in my online shop. Here are some of the other supplies Tania used: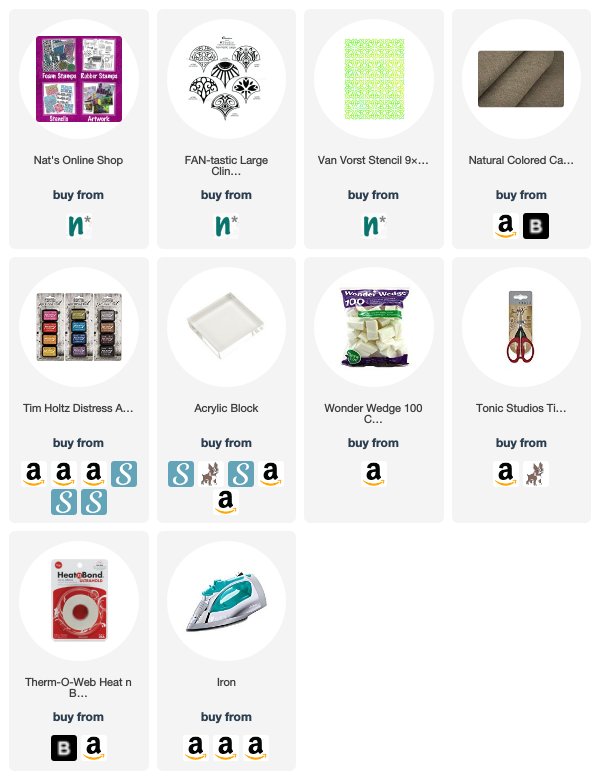 Feel inspired? Working on something yourself that you'd like to share? I love to see how you interpret our monthly themes. Email me how you used my stencils and stamps with the theme and email me an image – I would love to share your projects in my next "n*Spiration From Around the Globe".