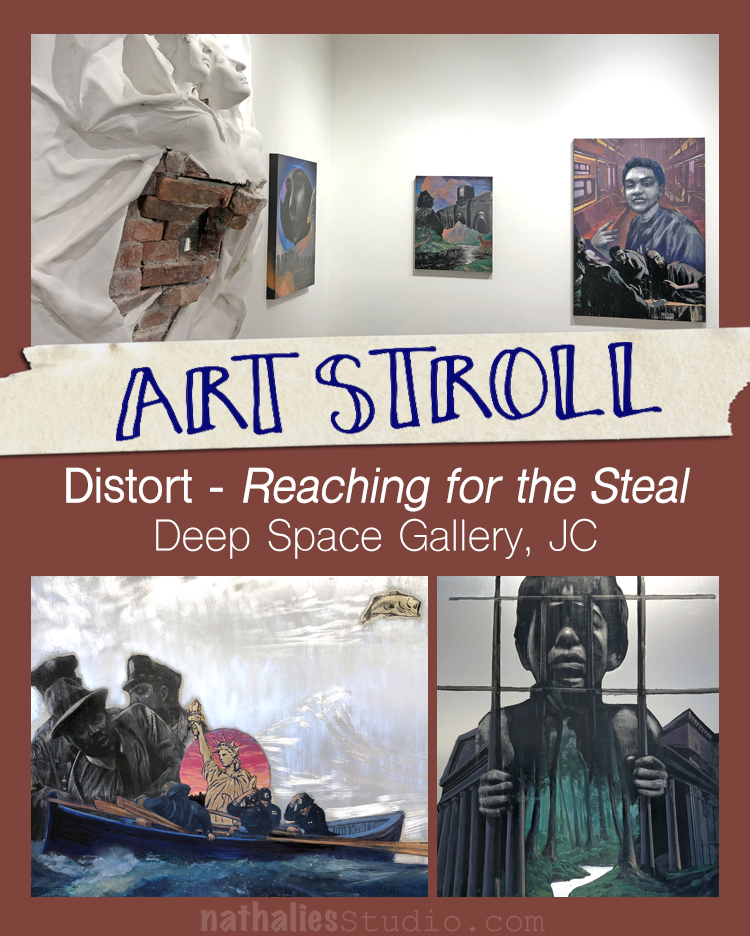 Last weekend we went to a really amazing art show by Distort – a mural artist I really admire at the Deep Space Gallery.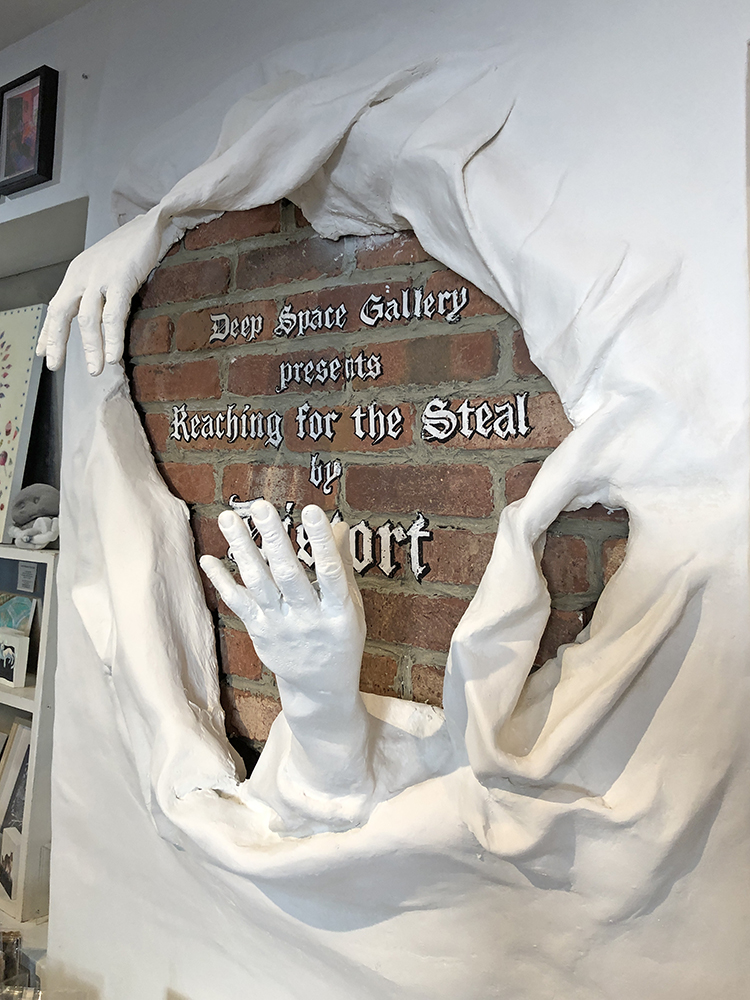 Upon entering the showroom you see one of a many absolutely awesome wall installations in brick and plaster also done by Distort.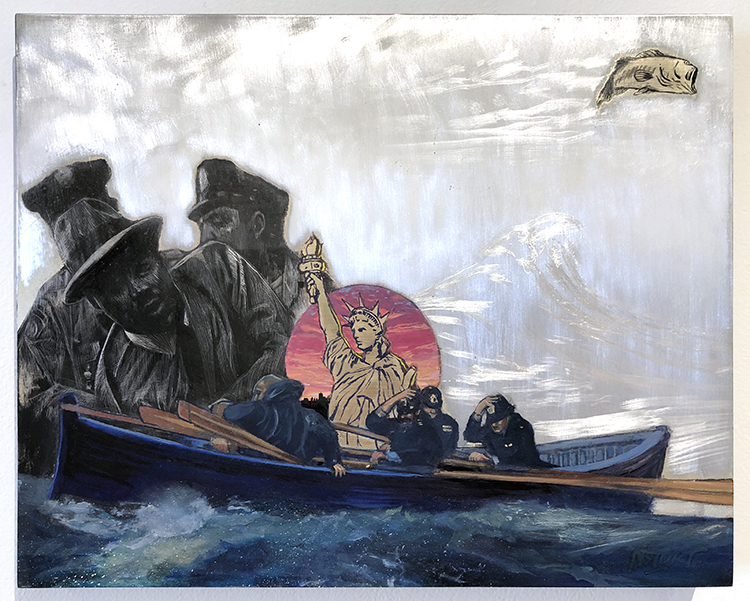 Most of this work was on engraved metal plates and oil paints. Photos can not really show you the depth and dimension Distort creates in his work and boy – It is awesome!
Above Against the Current, 2020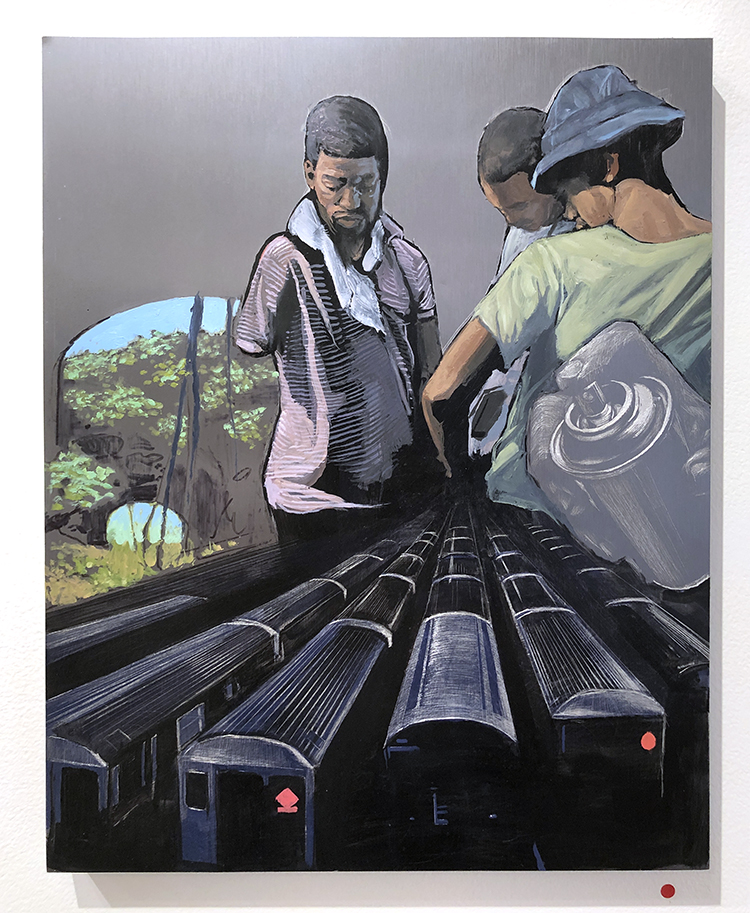 Style Warriors, 2020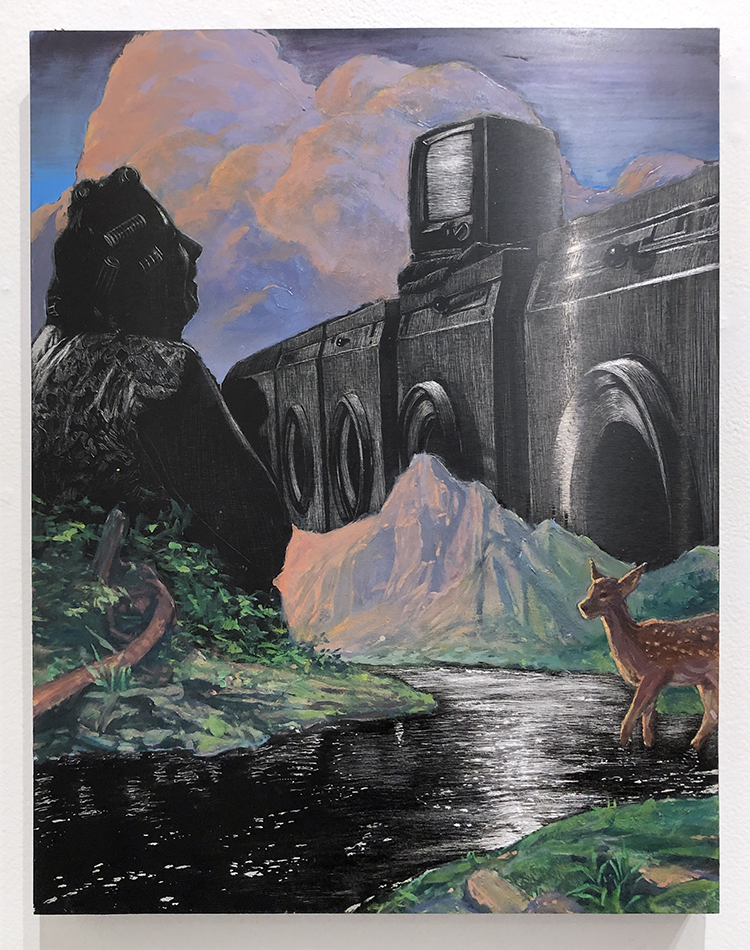 Watching Machines, 2020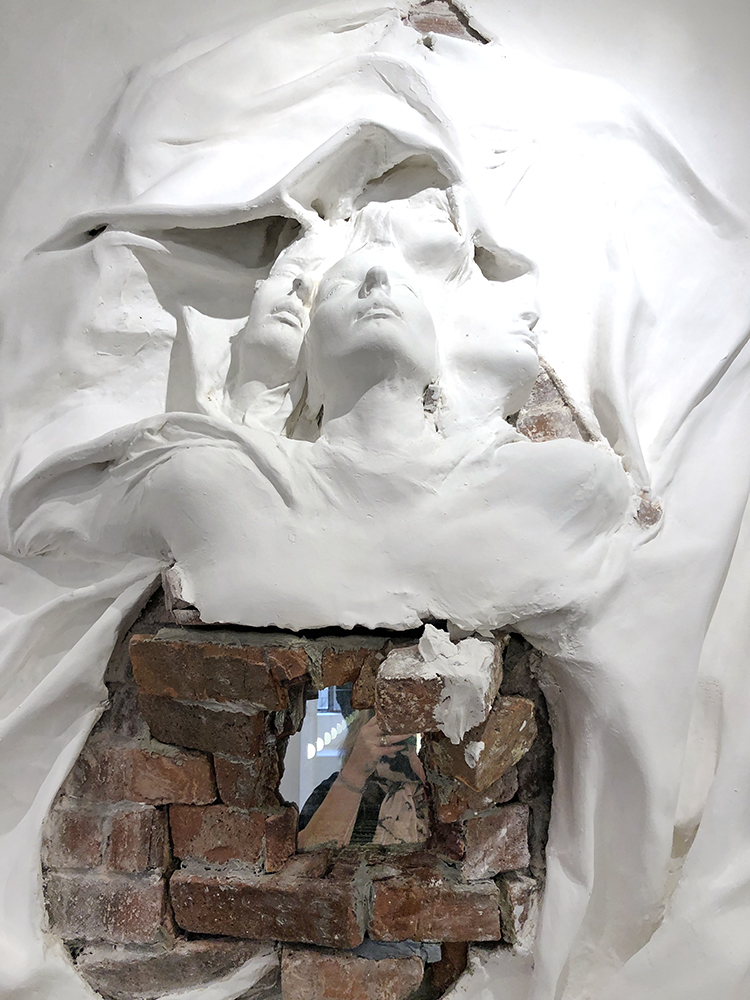 This wall installation was sooo dope- when you look inside you see a train track vanishing into the plane – Amazing.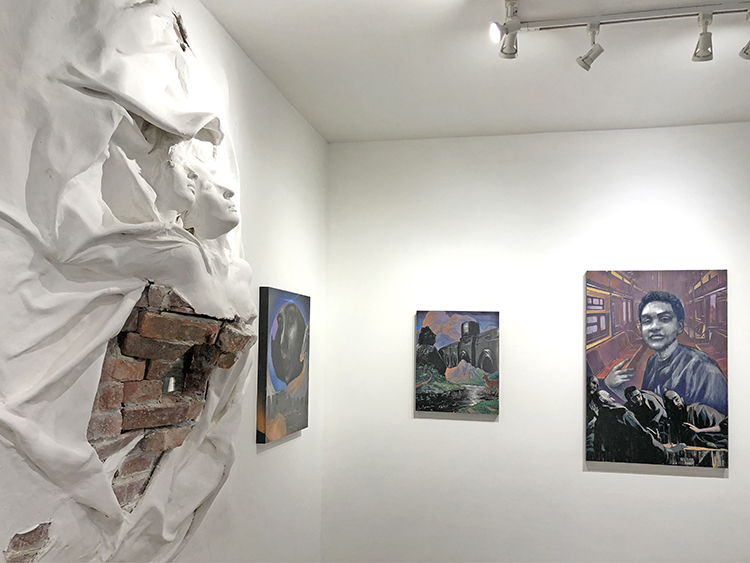 Distort had a zine at the exhibition that would show the collage work he did as prep work before painting the work. It was amazing to see the magazine clippings and imagery and then see the actual work resulting from the "draft"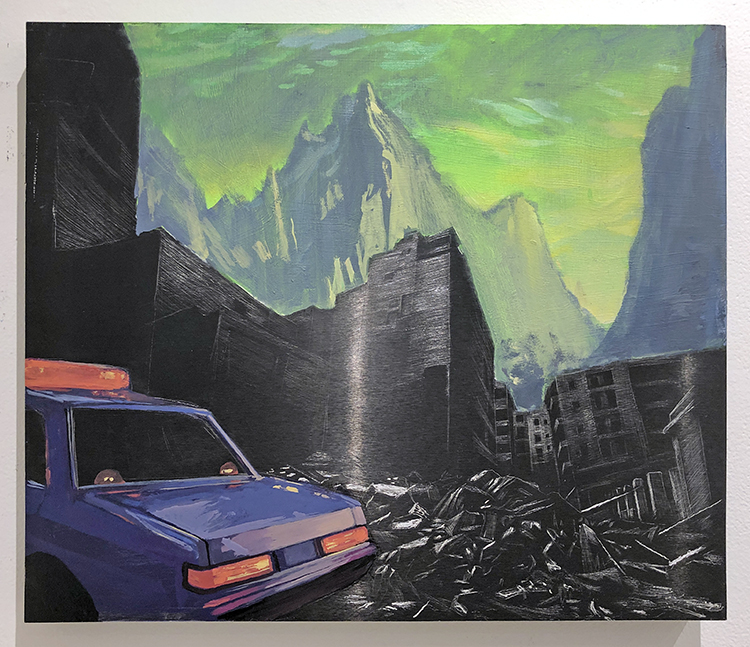 Mountain Dew, 2020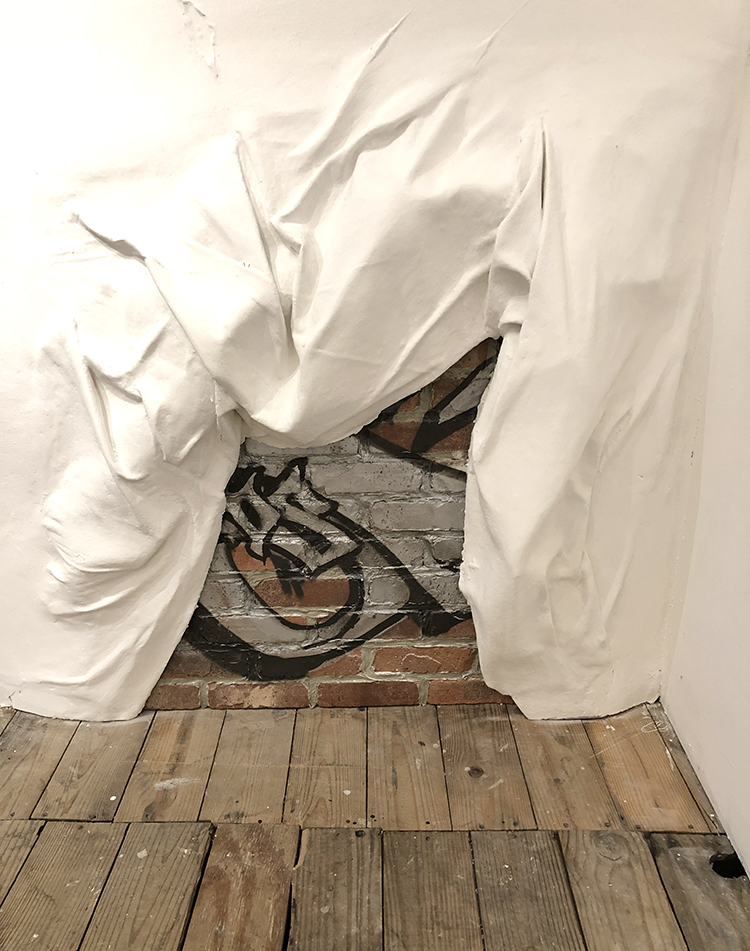 such an awesome reference to his graffiti and mural background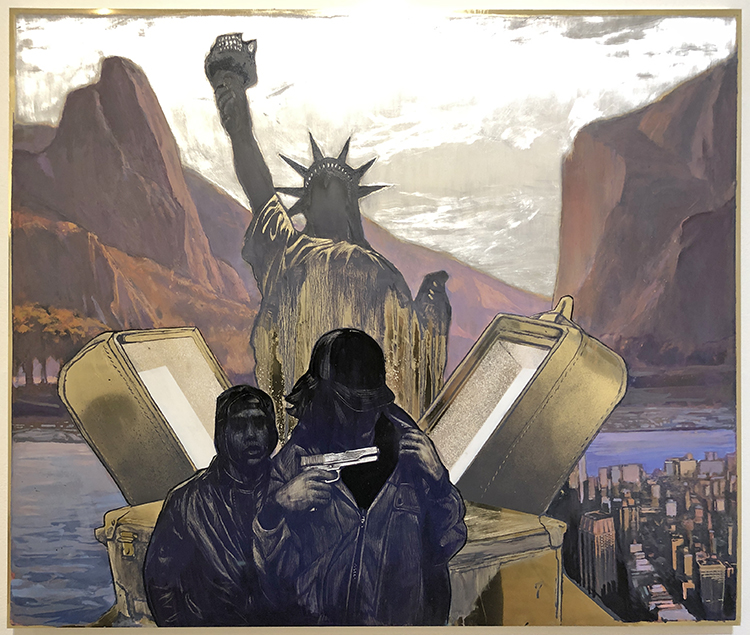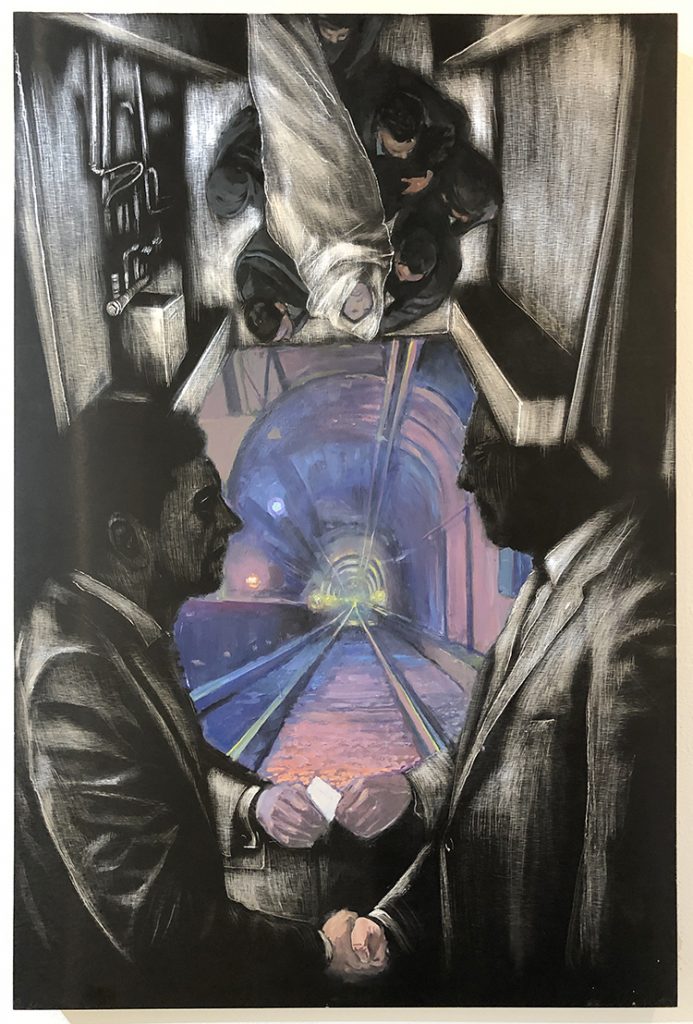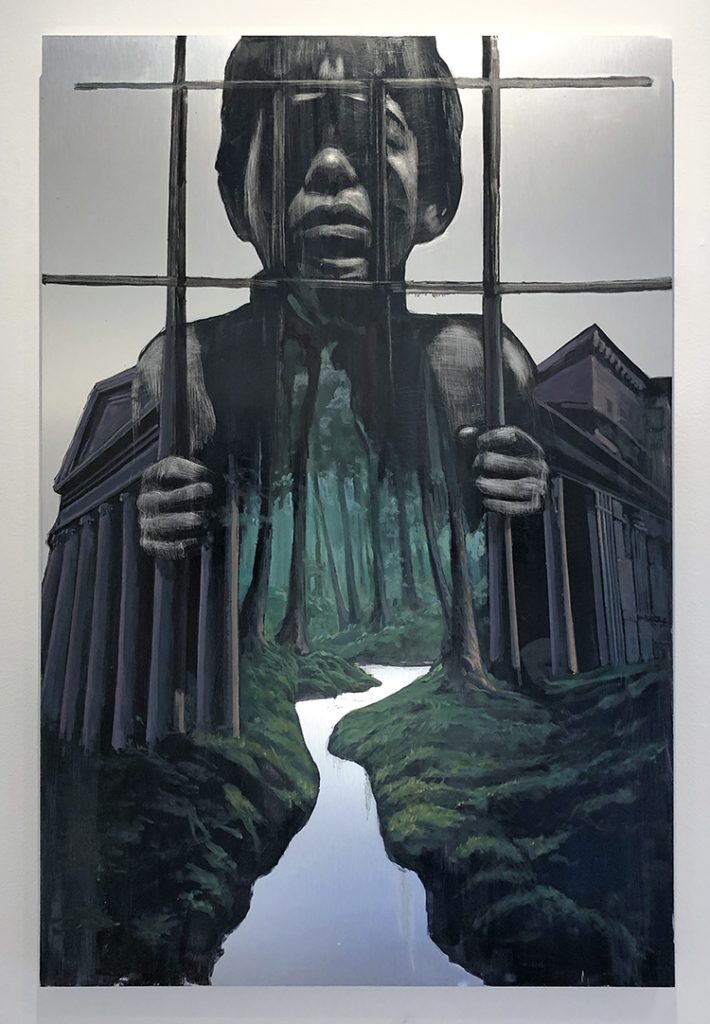 Supreme Court hit me …it was my favorite piece of the show!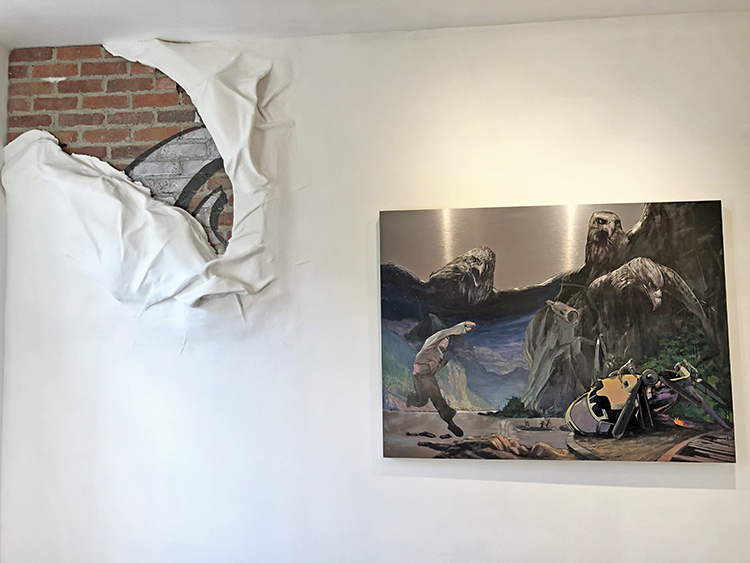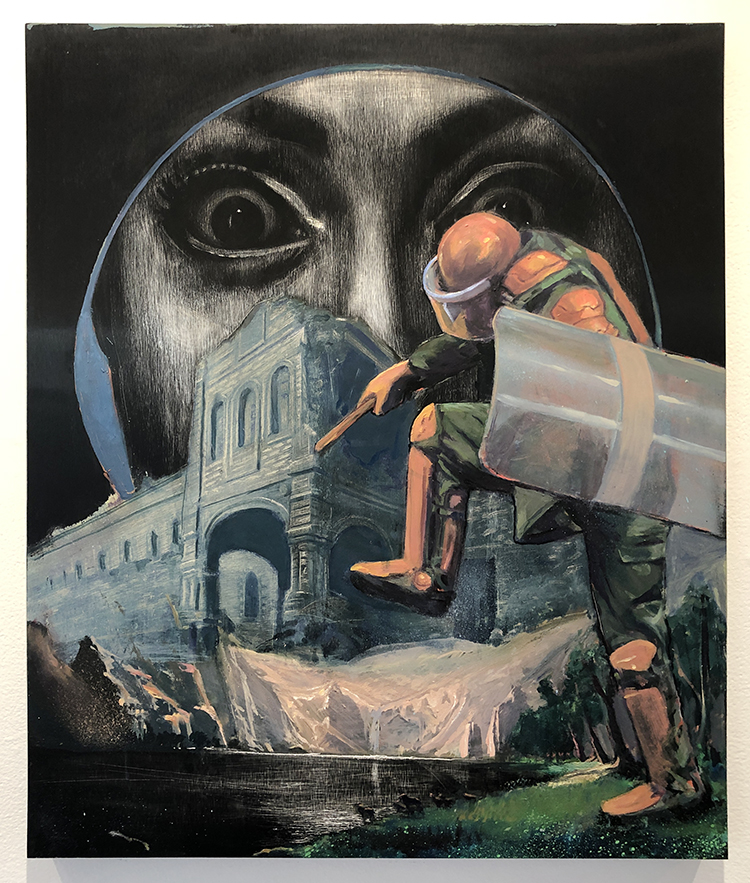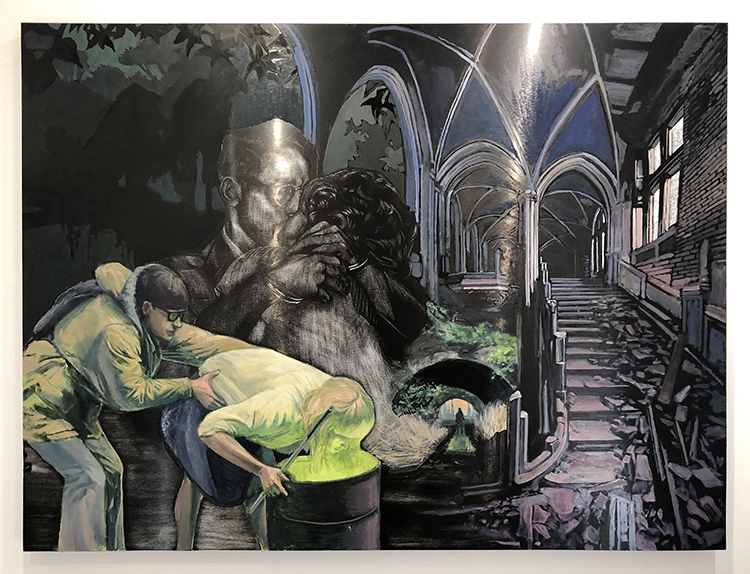 I love how abandoned buildings, the theme of nature taking back areas of architecture and human artifacts are woven over and over into his work.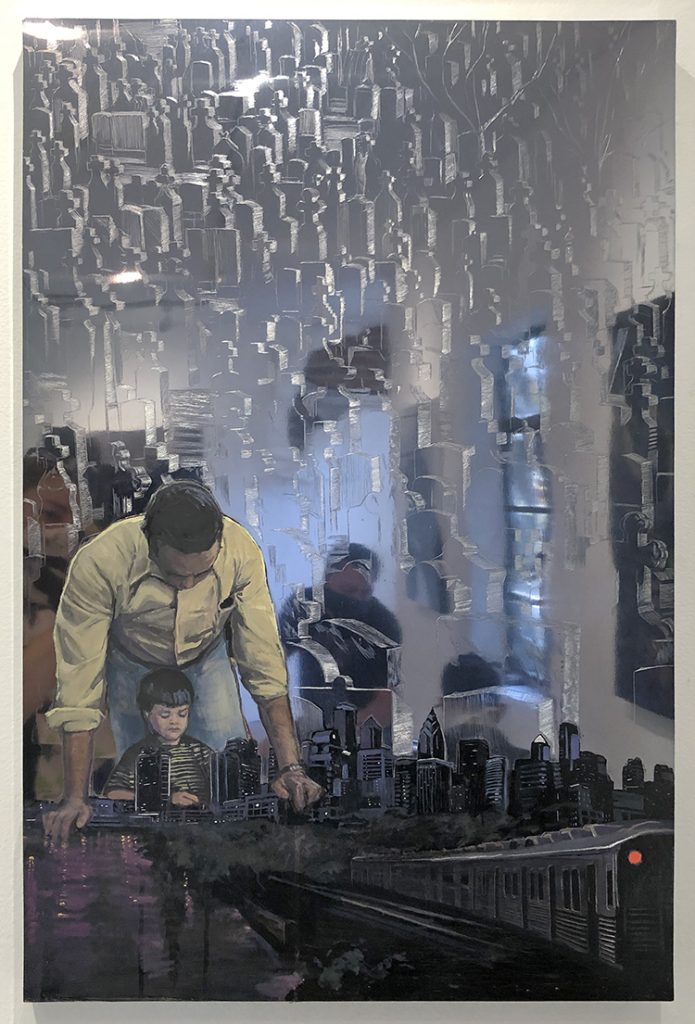 Another favorite of mine – this one was actually created on a mirror! Distort is mirrored talking to someone else in the background …I did not talk to him …I am always very shy when I am a groupie hahahaha.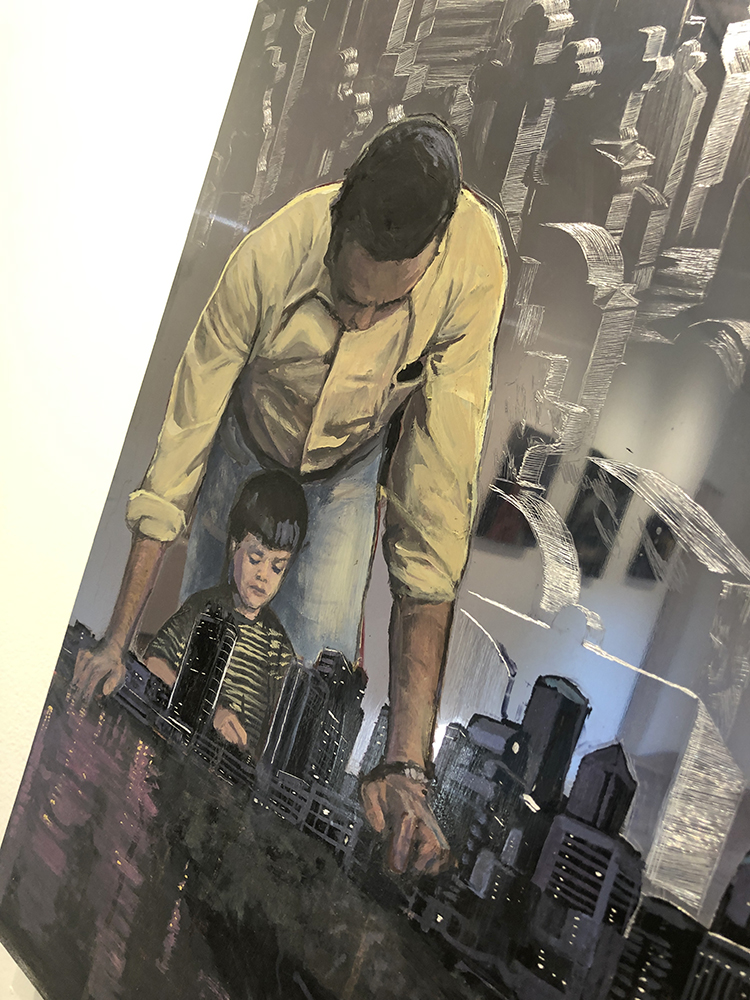 It was such a cool exhibition! If you are in Jersey City or close to it – make an appointment this month with Deep Space Gallery and see it. I love the work that Deep Space Gallery shows but this exhibition was my favorite so far. And really …nothing beats seeing art than seeing art in person!