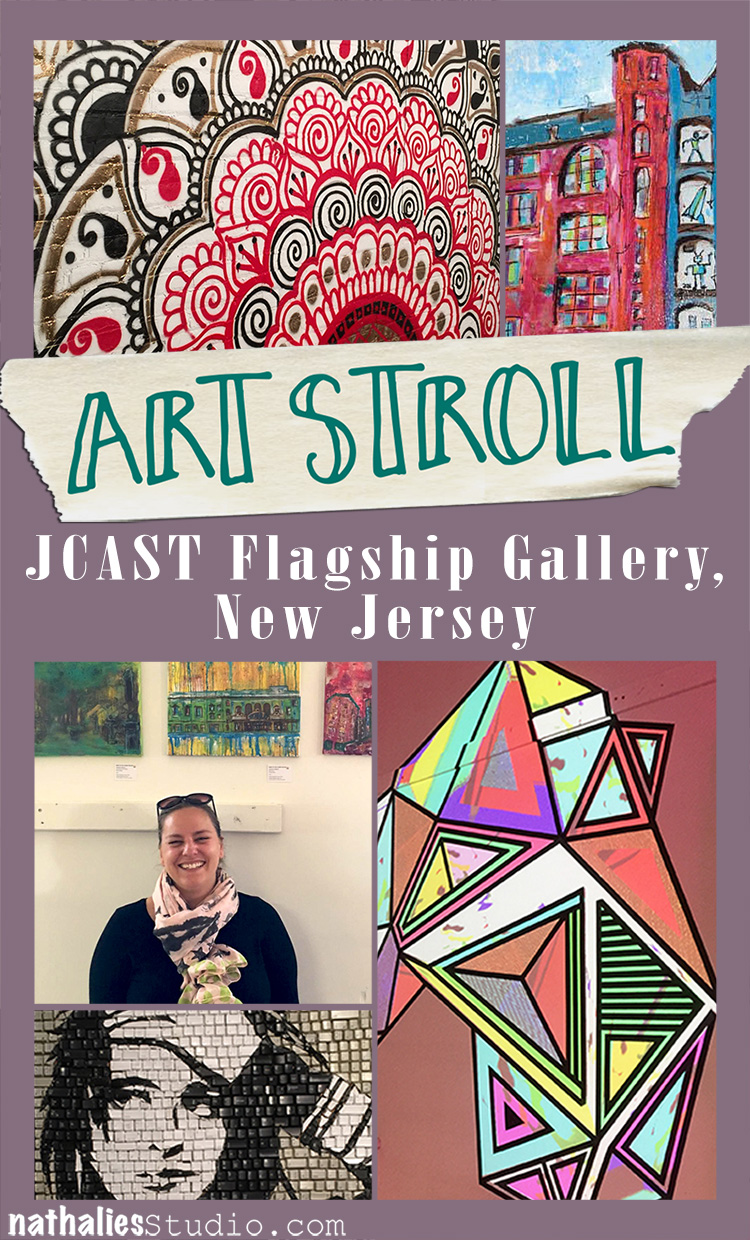 In October the Jersey City Art & Studio Tour 2016 – JCAST – took place and this was the third time I participated since I moved to the States. The flagship gallery in an old warehouse in JC was hopping and bopping with fun artwork and I was stoked to be part the group show.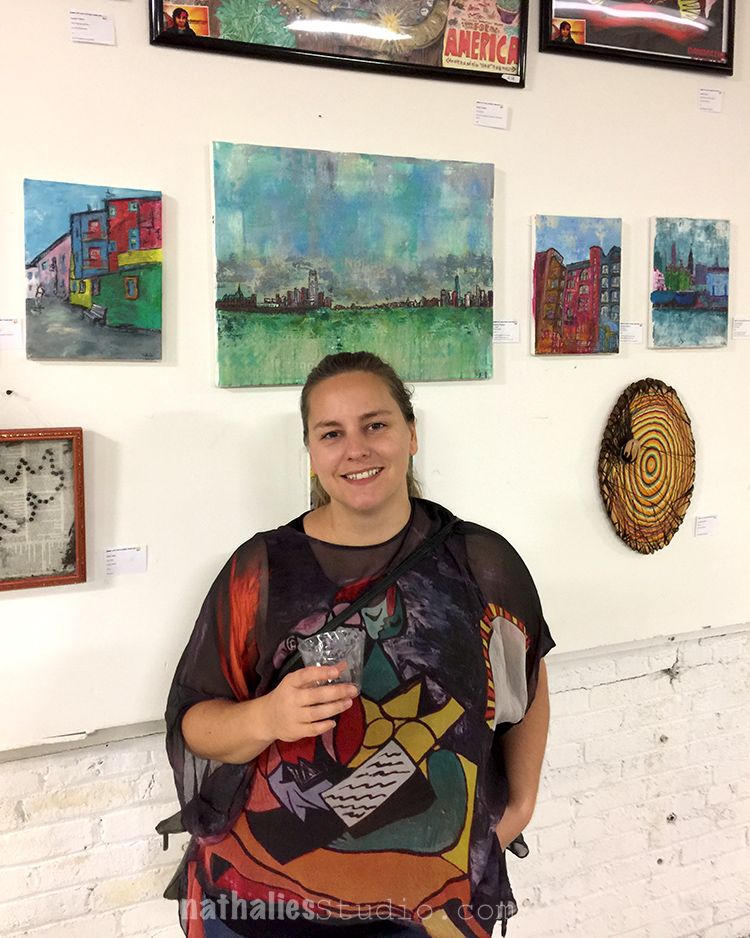 I had thirteen paintings displayed – a series called "Urbanomics" and it was fun to see my family and friends coming out for the show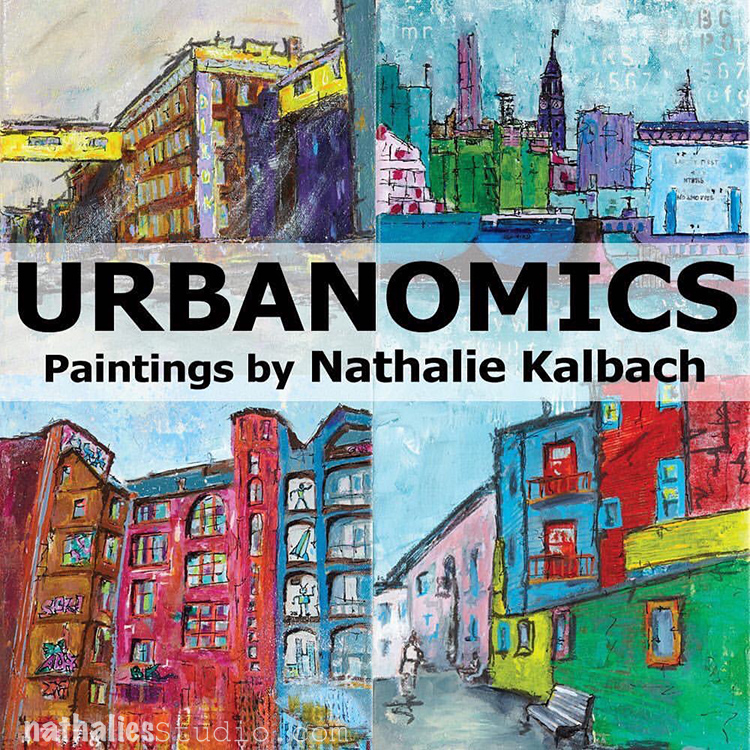 There was a lot of beautiful and inspiring artwork around – and I love getting to know more local artists and their work – there is so much talent here- it is mind blowing.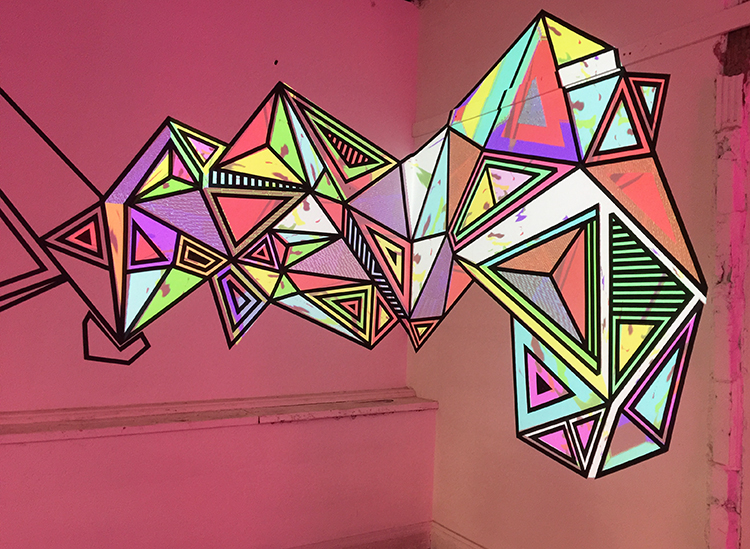 Unfortunately I forgot to jot down the name of the artist above. I loved it- the colors are actually different colored lights projected on the wall – the black lines of the geometric shapes are duct tape.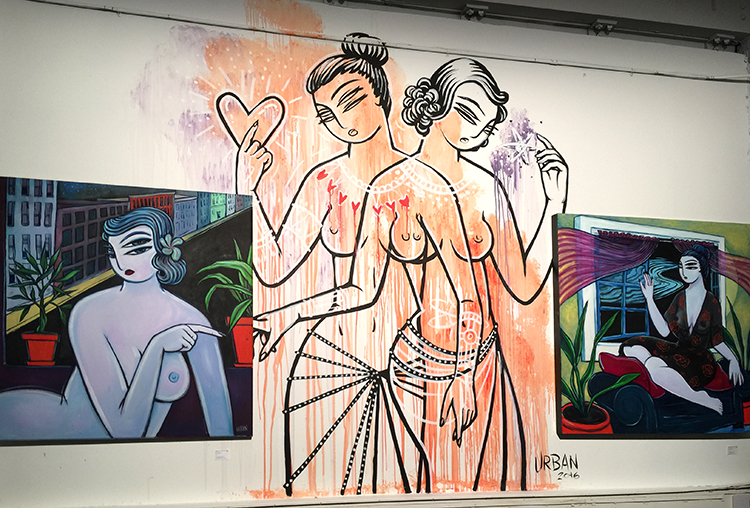 The paintings and the mural are by Blair Urban.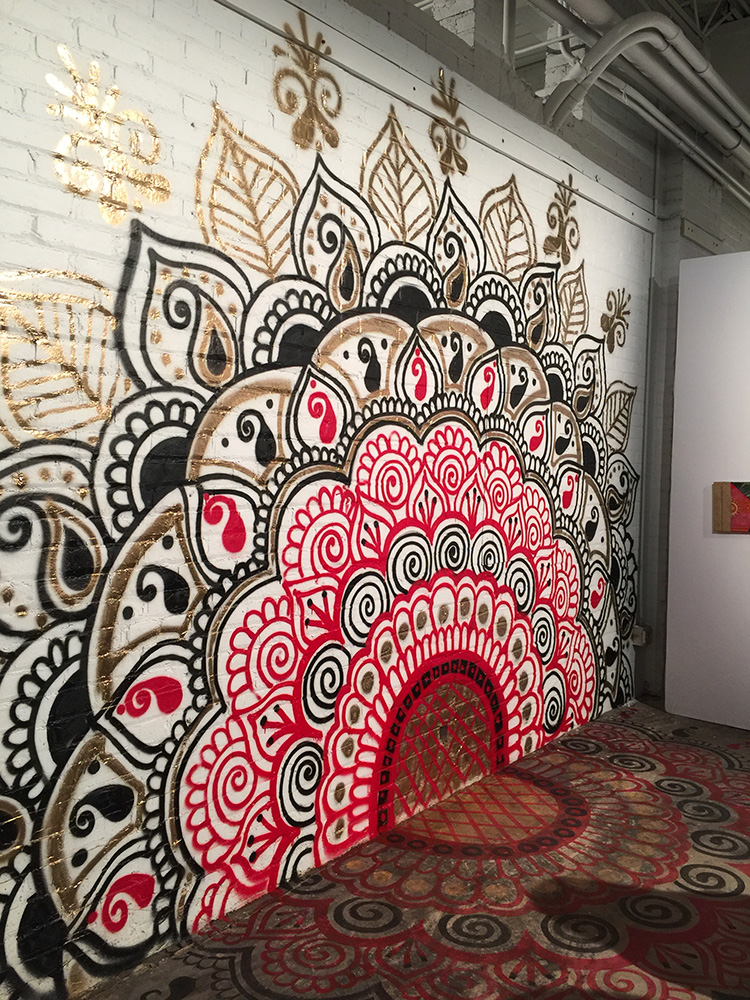 Lot's of beautiful artwork in every corner.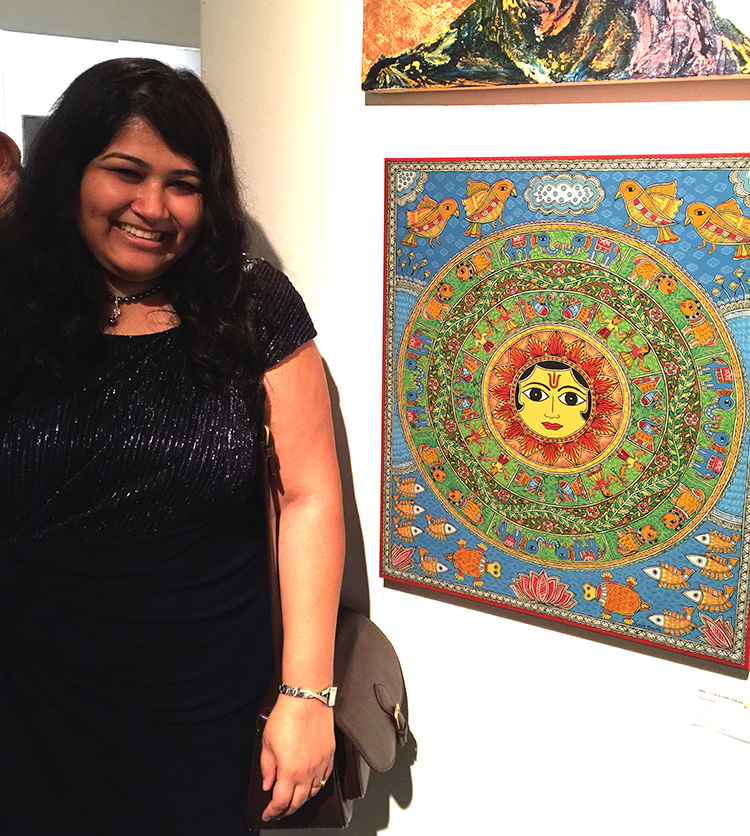 Nupur Nishith, Panchtatva, acrylic and ink on canvas . Loved how intricate and colorful this was and Nupur explained to me the different elements of the painting.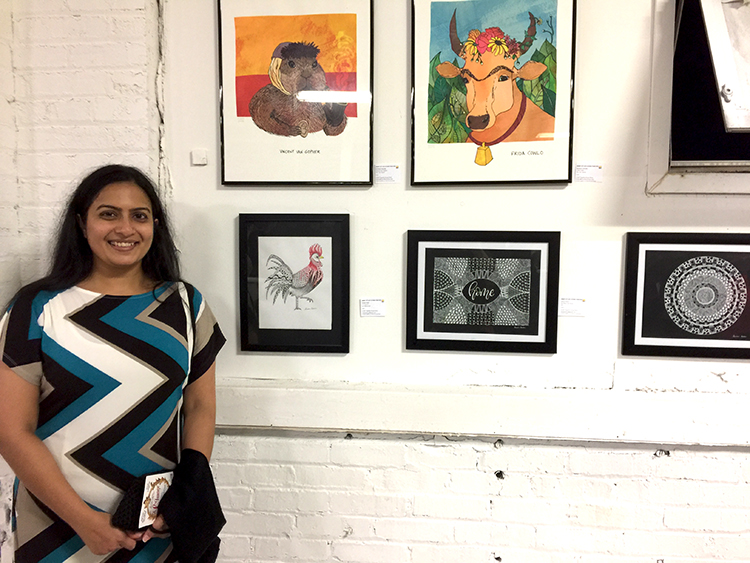 Susan George, Ink on paper. Susan is my neighbor and I love how she made those paintings with ink on paper- inspired by zentangle and traditional mandala – every detail of these paintings were so perfect- it was amazing.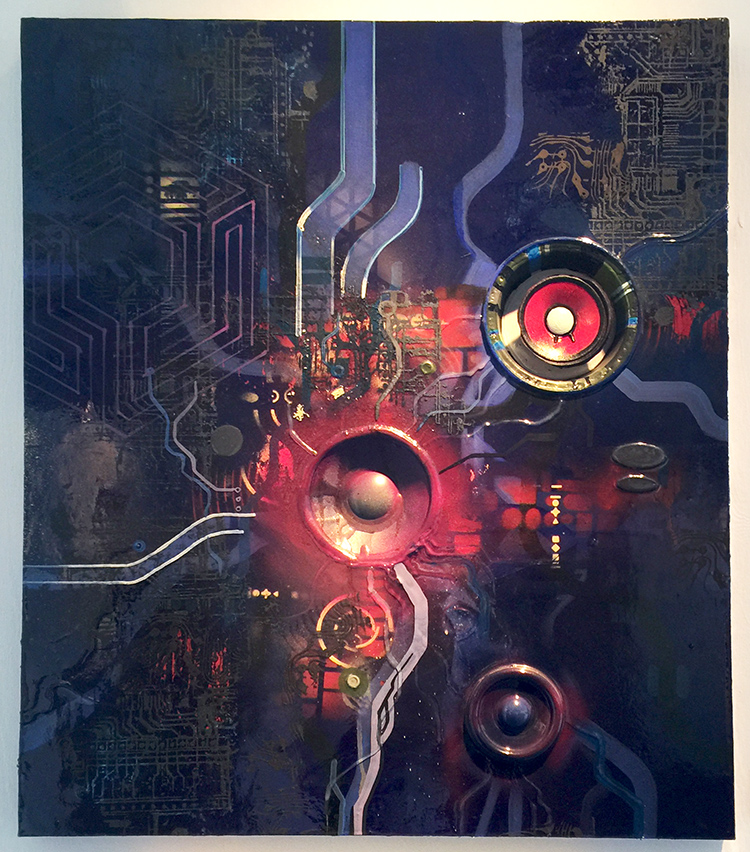 Tom Wilson, Blue Room, acrylic, enamel, speaker cones, epoxy – loved the use of material and lines and colors.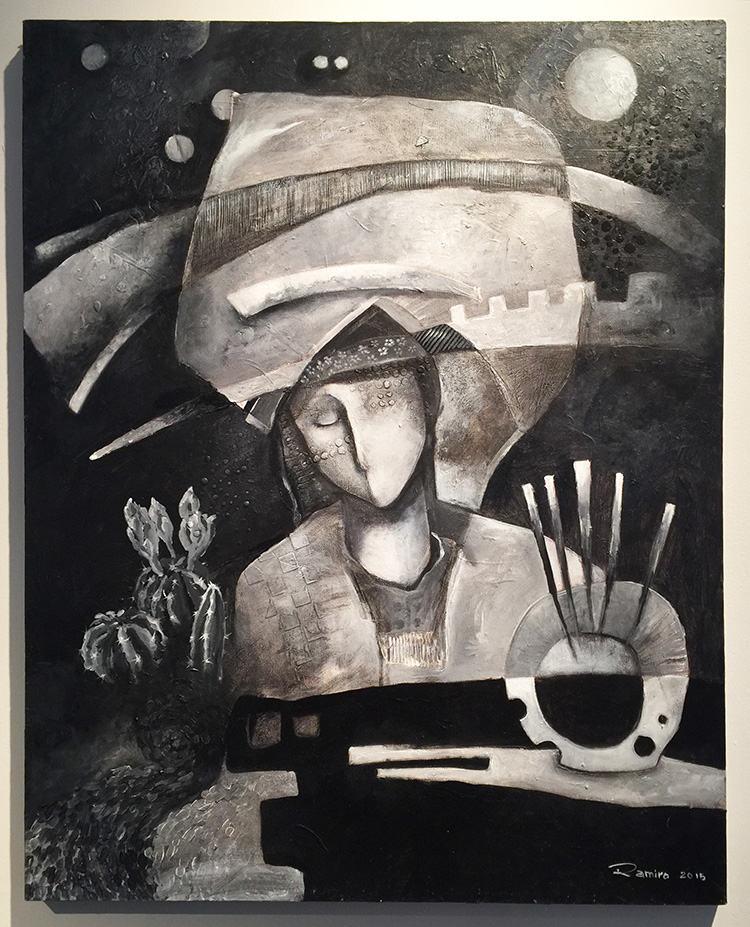 Juan-Ramiro Torres, Elan Vital, acrylic on canvas – I always love Juan's paintings – the texture and forms – beautiful.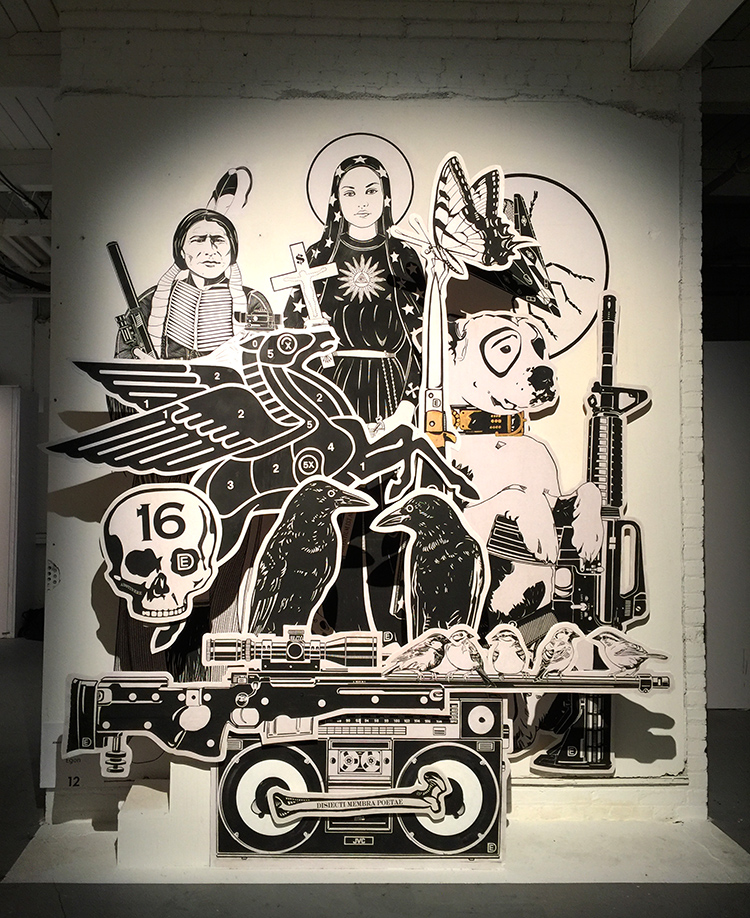 Dylan Egon with an installation of his iconic imagery.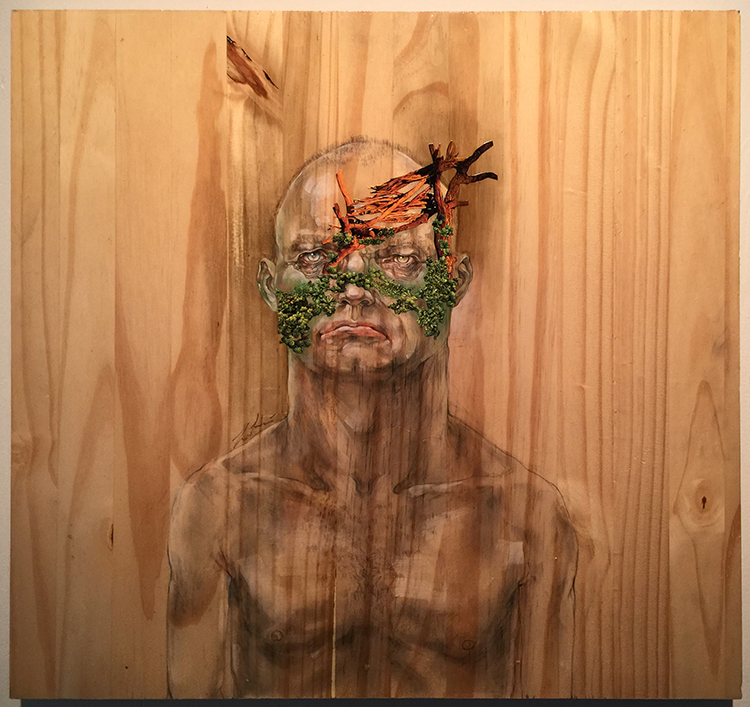 Lina Hsaio, Mutant 1, Mixed Media on Wood – I love Lina's work- her mix of materials and play with visual and actual dimension is stunning.
Monique Sarfity, Pushing Buttons, Keyboard Mosaic – this was really fun  !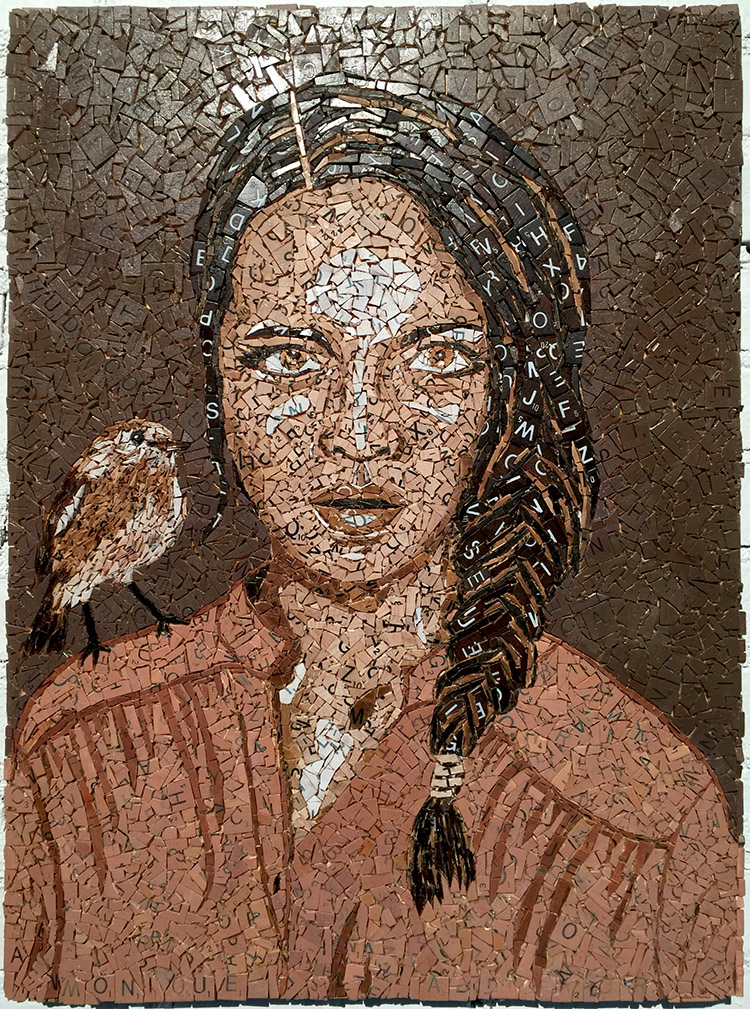 Monique Sarfity, Brown Bird on My Shoulder, Scrabble Mosaic – as well as that.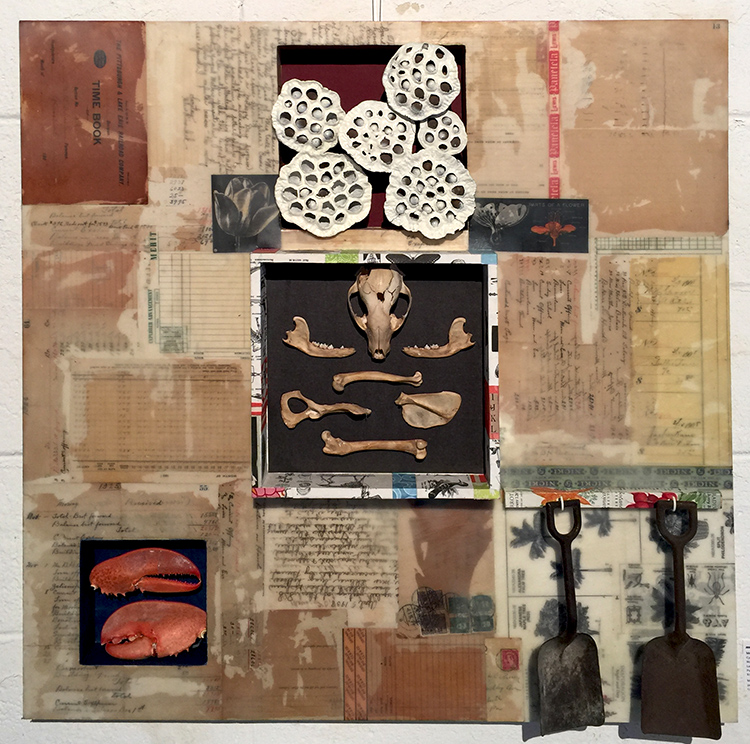 Meghan McKee – this encaustic piece was my absolute favorite of the show – I so want to own it. Meghan does beautiful artwork and I definitely will source her out more :)
It was a great show and I am already looking forward to next year.
Do you have a local Art and Studio Tour where you live?