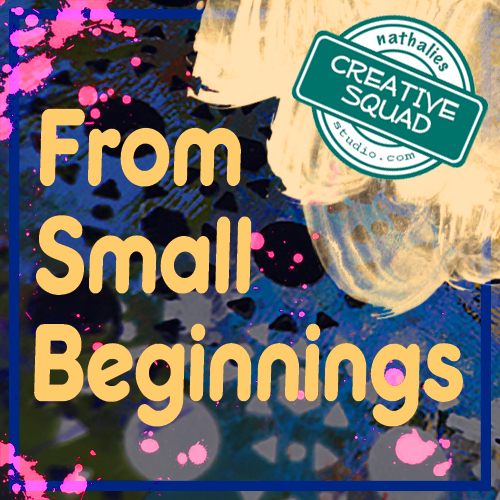 It's Tuesday and time for my Creative Squad to share a project with you with this month's theme: "From Small Beginnings". Throughout the month of September, the team will be using my n*Studio Stamps to interpret the theme. The change in seasons and the childhood ritual of Back to School in September has me thinking about starting new things – new projects, learning new things, and meeting new people, and all the excitement and challenges that come with all of these "new"s. For this theme, From Small Beginnings, my Squad will think about the process of starting something new and the very first steps they took. I'll ask them, how did you experience a Beginning?
So this week we have 3 different card designs from Cheiron Brandon to celebrate her love of cardmaking – the thing that got her started in the creative life :)
—————————————————————————————————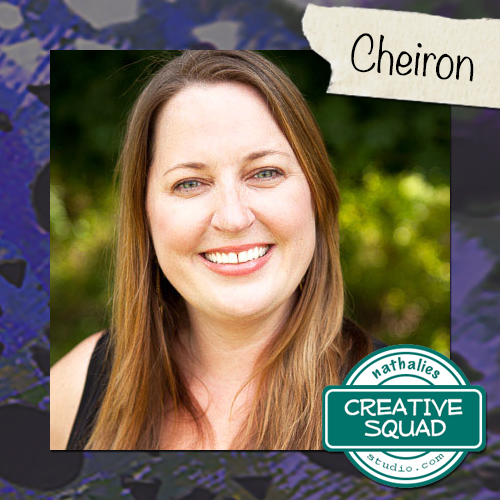 Hi there! It's Cheiron here with my September project. When I initially thought of the theme From Small Beginnings, I thought back to how I got started in art, crafting and art journaling as an adult. About 12 years ago, I moved back to NJ and there was a small stamp shop that opened right down the street from me. I was always interested in making things and I remember making watercolor cards in high school and putting simple messages on them. Rubber stamps opened a whole new world to me. In the past several years, I have had the opportunity to work with several stamp companies and design teams, the most recent being a part of the N*Studio squad.
I am grateful for having art, stamping and especially card making in my life. In the past 10 years I have amassed a HUGE collection of supplies, but I always find for me that the cards I love to make are the most basic. I am sharing 3 simple cards with you today, each was made with only one stamp and a sentiment or word pulled from a giant bin of stickers I still have. I made all three of these cards in under an hour and now have some happy mail to send to friends!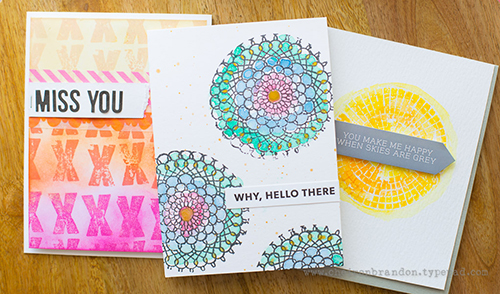 This first card is made with a stamp from the Marks stamp set. I love these X's and stamped them in 3 different colors then went over each section with an ink blending tool with the same color. A few letter stickers, pieces of washi tape and a staple with my tiny attacher, and voila!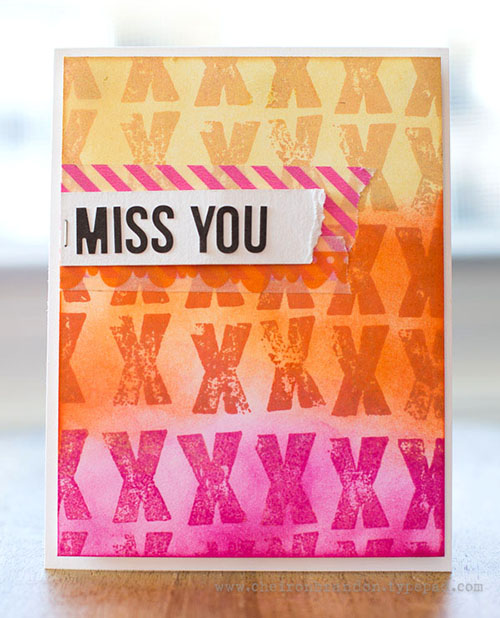 The second card was even easier…a few stamped images from the Kaffee Klatsch stamp set colored in with watercolors, and a little gold splatter and one simple sentiment sticker.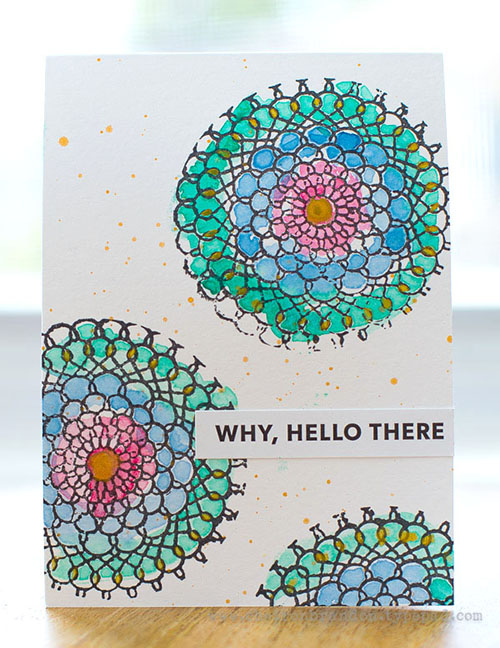 For the final card, I used a stamp from the Mish Mesh stamp set as a sunshine, and painted it loosely with watercolor, another sentiment and it's good to go.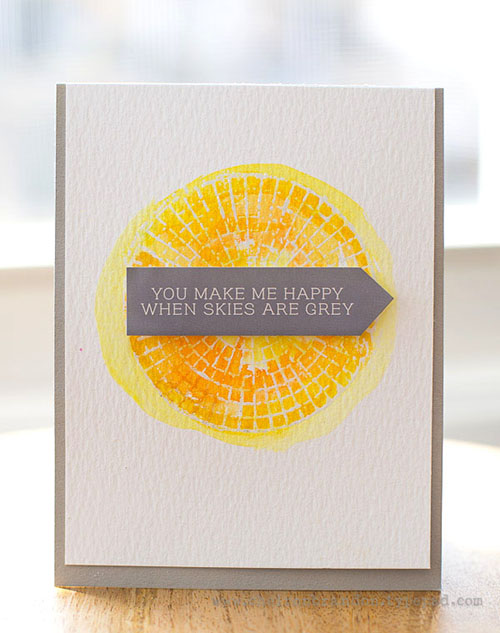 I hope these cards remind you of why you got started with this hobby, and what initially brought you joy. I had so much fun making these quick cards and sharing them with you :)
—————————————————————————————————
I love Cheiron's story of her "beginning" and the cards are simply beautiful.  I think everyone would like to be on her mailing list!
In addition to washi tape and various word stickers from her stash, Cheiron used the supplies listed below (some are affiliate links):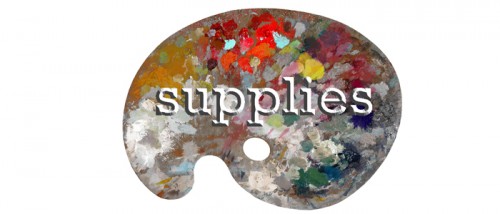 Maybe you will even play along with us -I would love to see how you interpret our monthly themes. Email me how you used my stencils and stamps with the theme and email me an image – I would love to share your projects in my next "n*Spiration From Around the Globe".
See you next Tuesday for another project from the Creative Squad!