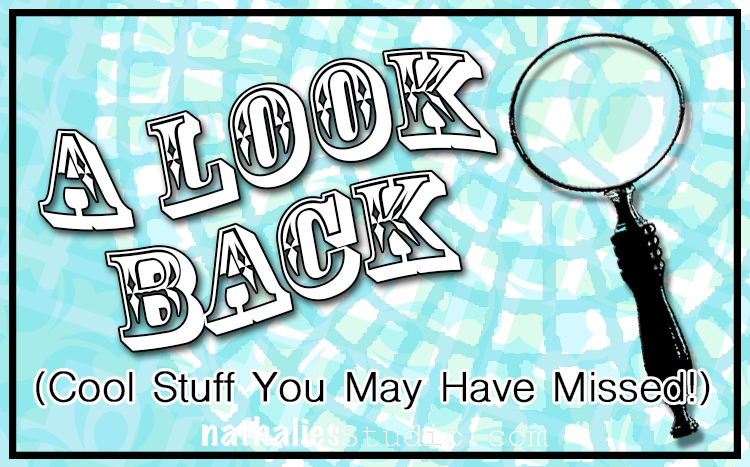 A Look Back – This time I'm looking at Watercolors – a fun and versatile medium to work with that can be intimidating at first, but I know you will get some good mixed media ideas for using watercolors in this post that you will want to try.
Enjoy this Look Back – a blog series to show you some projects and posts that you may have missed – sometimes going WAY back in the archive. I think it will be fun to revisit a few ideas that we haven't seen for a while. I'm excited to see how a little look back might inspire something new in the future :)
---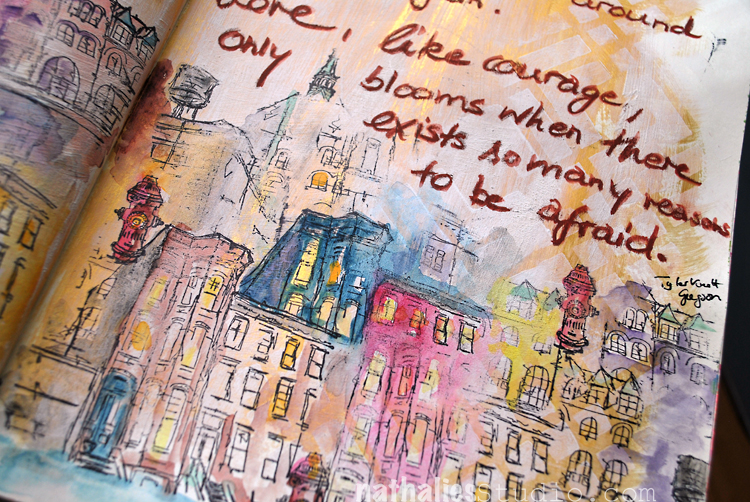 First is an art journal page from 2017 where I played with creating a whole cityscape using my Stroll Through the Hood 1 and 2 stamps and then I used watercolor to bring them to life. I love using watercolors to color rubber stamped images – you can get really wild with the colors too.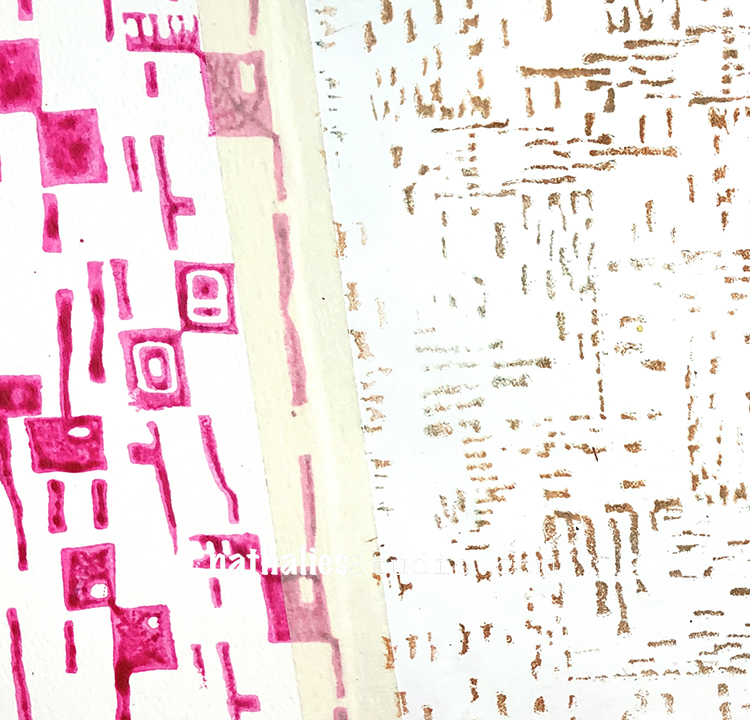 Next up is a page from 2019 where I used my Mid Century Squared foam stamp with watercolor paint (on the left in this closeup pic) – yes, foam stamps can be inked up with watercolor… and it looks awesome!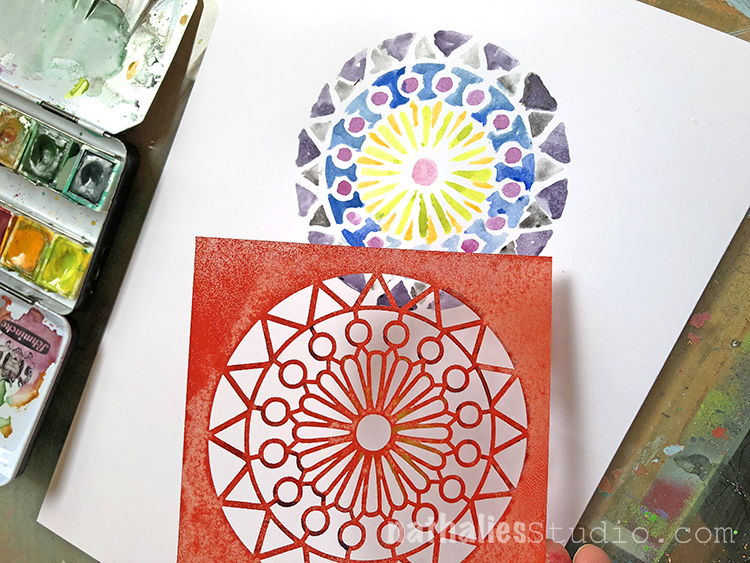 In the above post from 2018 I played with watercoloring through a stencil – here my Valley Road stencil to make a card. I think it almost looks like a stained glass rose window.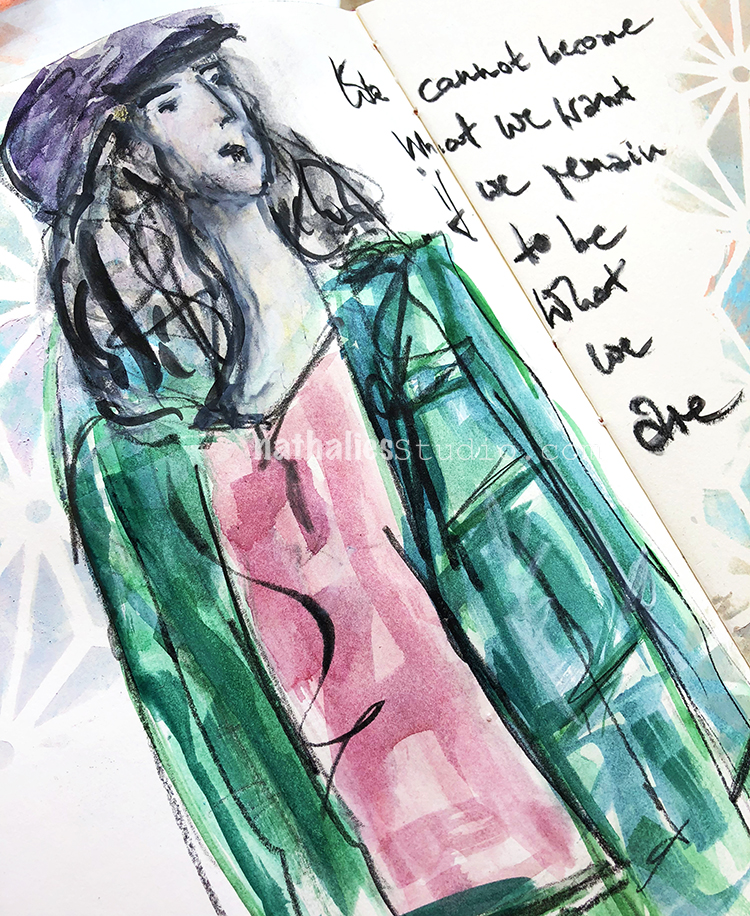 Once you get comfortable using watercolors with your stamps and stencils, I also recommend you try coloring in your own pen and ink drawings with it. Here is an art journal page I did in 2018 where just a little watercolor makes the figure so much more interesting.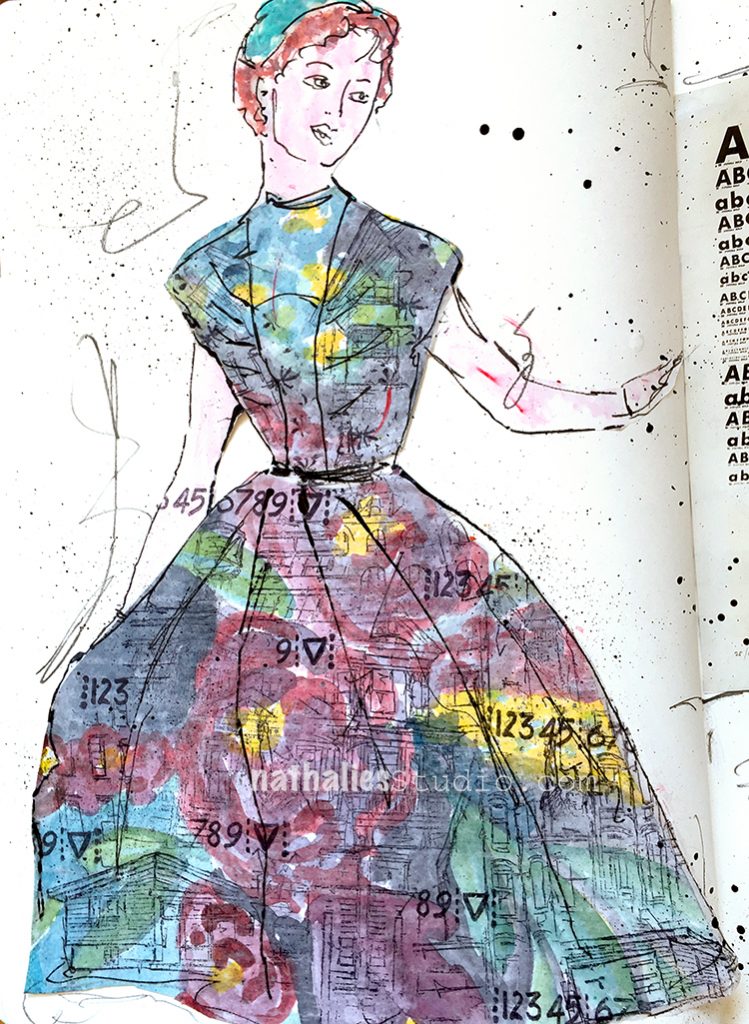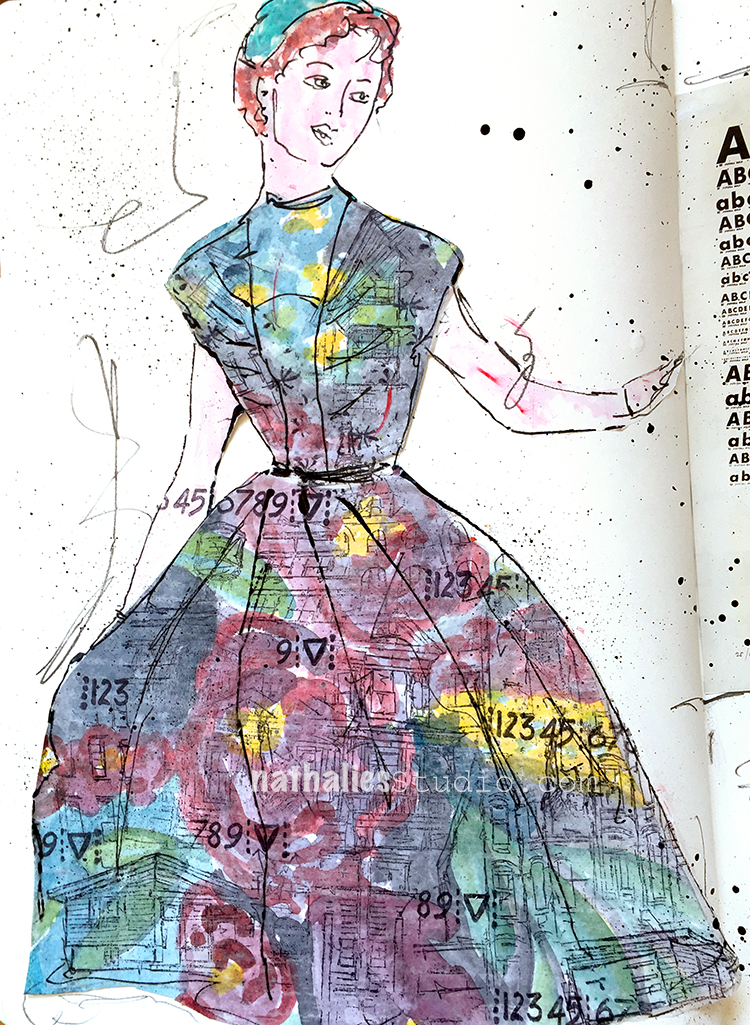 And finally, how about collage? For this page from 2018 I had some practice watercolor paintings I did of flowers that I wasn't crazy about on their own… but wow do they work great as collage papers! I used it as the dress pattern under a deli paper sketch, added some rubber stamps, and there you go: instant dress :)
---
I hope you enjoyed A Look Back through my archive and maybe you are inspired to try some different things now too.
Here are some of the supplies I used in these posts: