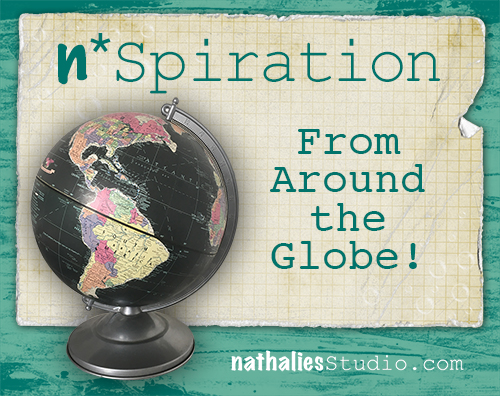 This Tuesday we're taking a short break from our Creative Squad (they will be back next week with one last "Say Yes to New Adventures" project) to bring you some amazing projects from around the globe. As you know, my stamps and stencil designs are available for purchase online and maybe even in your local craft store, so crafters and mixed media artists and art journalers from around the world are using them. I am always excited to see how YOU use my products in your own projects. I am even more excited to share some of the beautiful and creative examples of these projects with you today. Enjoy this inspiration from around the globe!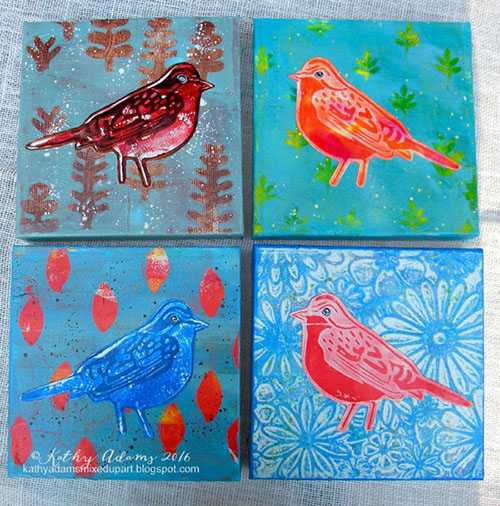 First we have a whole flock of feathered friends (yes, that's my Bird Foam Stamp set in action) from Kathy Adams in South Carolina. Her four mini canvases are inspired by the four seasons and are super fun!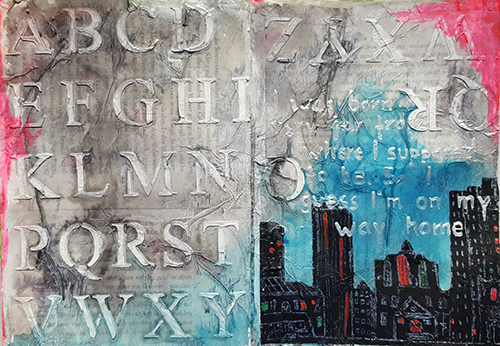 From Andrea Braun in Germany we have a beautifully textured art journal page using my Urban Scribble Foam Stamp set.  I love how she incorporates the alphabet in low relief in this one.
Vicky Papaioannou from Greece brings us this happy and colorful art journal page featuring my Elephant Foam Stamp set.  Watch how she creates this vibrant spread and how she masters the use of my stamp set too!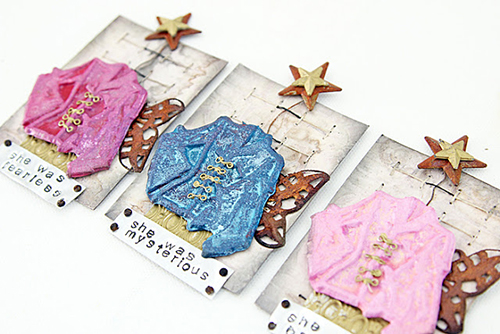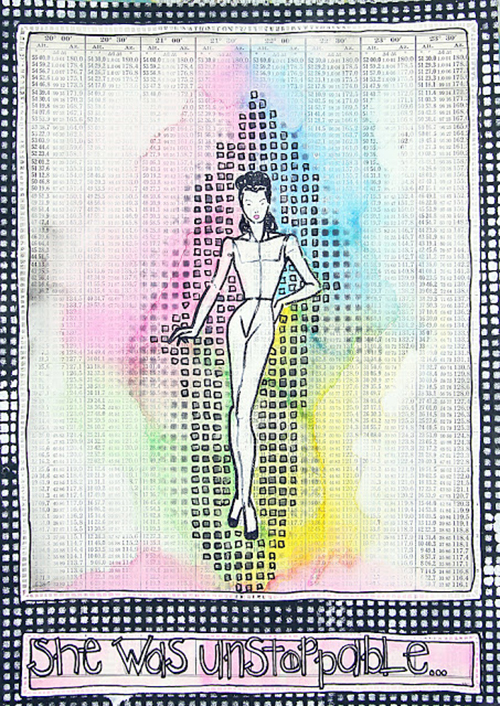 From Pennsylvania, our newest Creative Squad member Tina Walker demonstrates 2 really cool ways to use my Fashion Dame stamp set. First she casts adorable little resin jackets to use on some really sweet tags and then she puts together a fresh looking art journal page.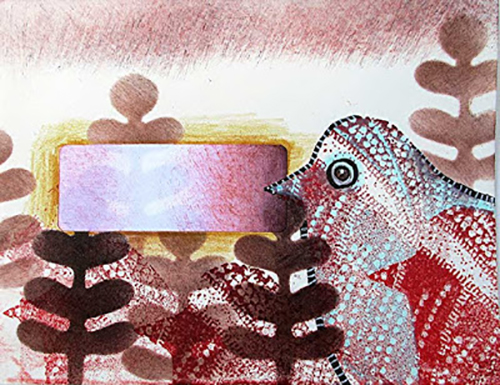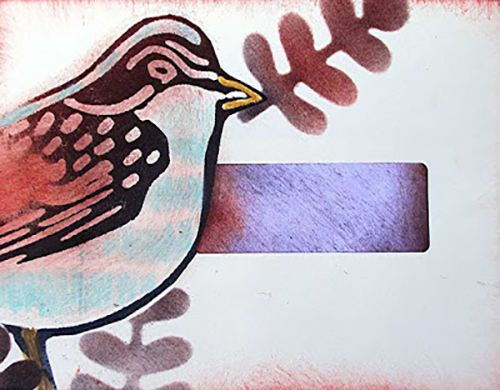 Here are a couple of envelopes by Judi Kauffman in Maryland using my Bird Foam Stamp set.  I just love how she used all the pieces in the set, including the stencil, to create these charming envelopes. Wouldn't you love to find one of these in your mailbox?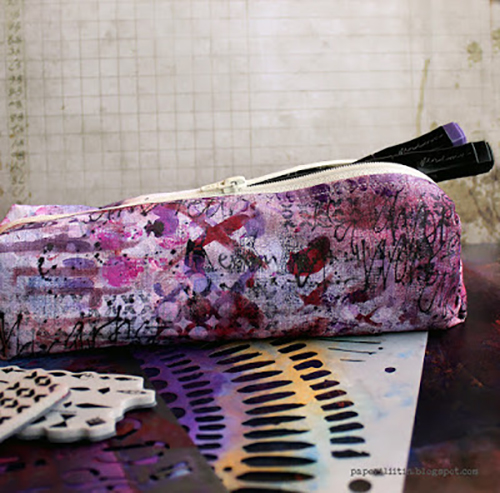 Finally is this nifty printed canvas pencil case from one of my former students, Riikka Kovasin from Finland.  She layered a bunch of designs including my Marks stamp set on this little case and the results are awesome.
Join us again next Tuesday for another great project from one of our Creative Squad members!  And in the meantime, share with me what you've been working on with my stamps and stencils.  I would love to feature your project in an upcoming post!
Try some of the above techniques for yourself with these n*Studio supplies: