This Tuesday we're taking a break from our Creative Squad (don't worry, they will be back next week with a new theme to play with!) to bring you some super fun projects from around the world.  As you may know, my stamps and stencil designs are available for purchase online and maybe even in your local craft store, so crafters and mixed media artists and art journalers from around the world are using them.  I am always excited to see how YOU use my products in your own projects.  I am even more excited to share some of the beautiful and creative examples of these projects with you today. Enjoy this inspiration from around the globe!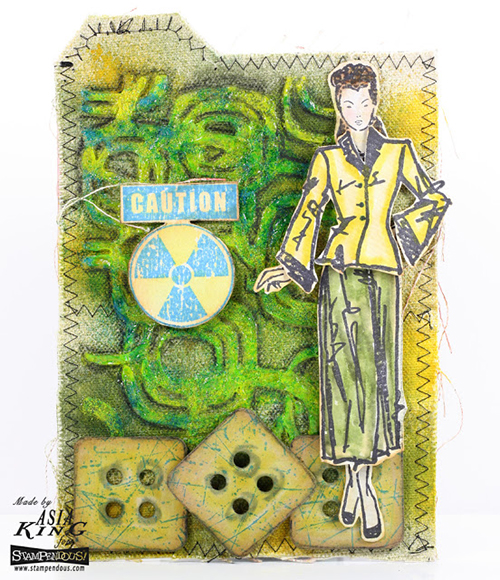 From the UK:  I absolutely love Asia King's use of my Fashion Dame stamp set for this mixed media panel.  Her combination of neon green, that cool Caution stamp, and my Fashion Dame really made for an image with a lot of attitude.  It goes great with my word of the year ;)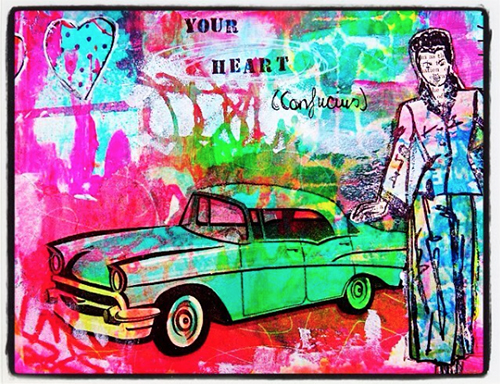 Frieda Oxenham also from the U.K. paired my Fashion Dame stamp set gal with a funky car and some great colors for a really nifty art journal page.  I love how she built up all those layers in the design to give a real sense of dimensionality.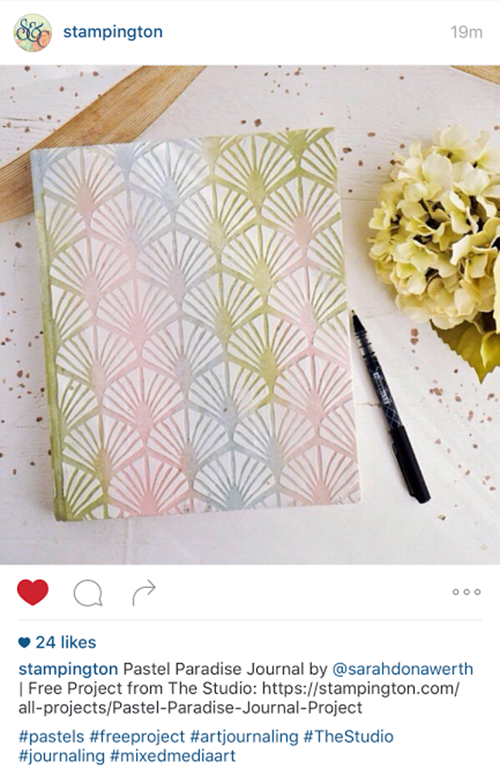 Stampington Magazine based in California, featured a free project using my Art Deco Wallpaper stencil on their website and social media.  You can follow along to create this beautiful journal with a super nice textured cover!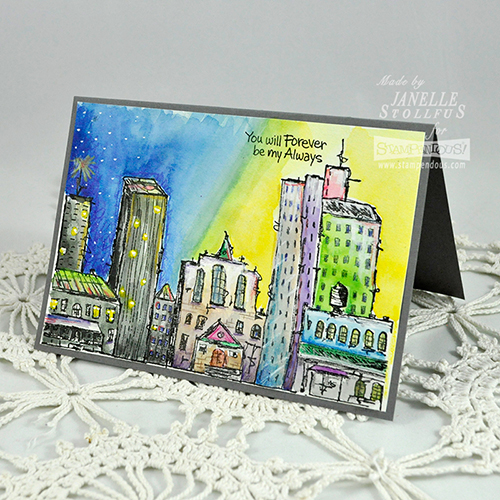 Janelle Stollfus in Idaho created this gorgeous card using my Urban Scribble stamp set.  I love how she filled in the cityscape to make it her own.  The little touches really give it a personalized look that is so unique.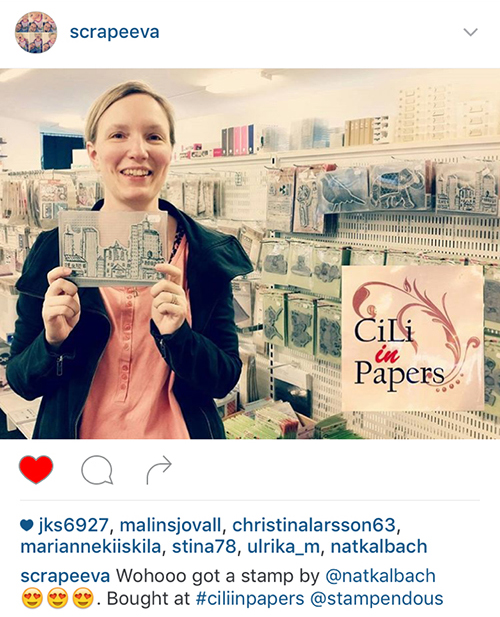 And finally, here is Eeva from Sweden, purchasing one of my Urban Scribble Stamp sets at her local craft store!  So fun to see all of you shopping for my designs and inspiring us with your creativity :)
Join us again next Tuesday for another great project from one of our Creative Squad members!  They will be working with a new theme for April.  And in the meantime, share with me what you've been working on with my stamps and stencils.  I would love to feature your project in an upcoming post!