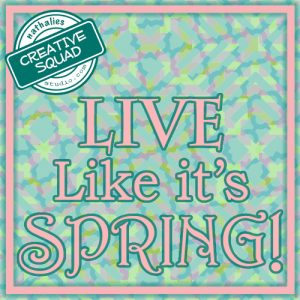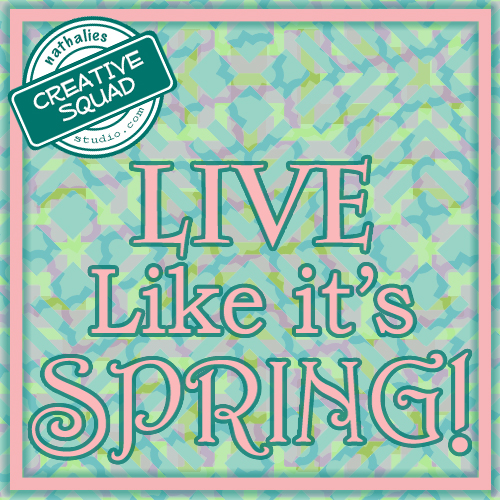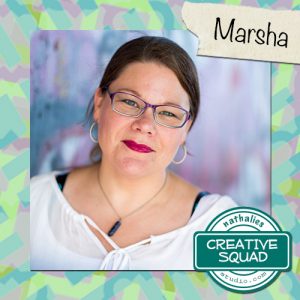 Hello from the Creative Squad! Today Marsha Valk is officially ushering in spring with a collection of gorgeous collages using a whole bunch of my stencils and the monthly theme Live Like it's Spring – Springtime is when Mother Nature kicks it into high gear. It's the time to wake up and approach life with renewed energy.  Let's join Mother Nature in this reawakening and create some things in the Spirit of Spring!
---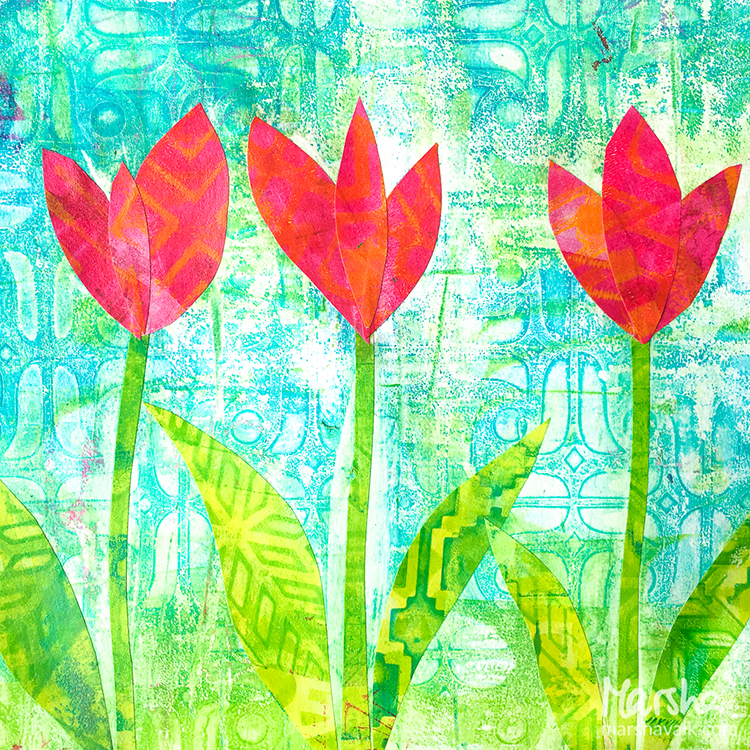 When it's Spring again I'll bring again… Tulips from Amsterdam! They're actually from my craft room about 50 km east of Amsterdam… but that's near enough I think ;-).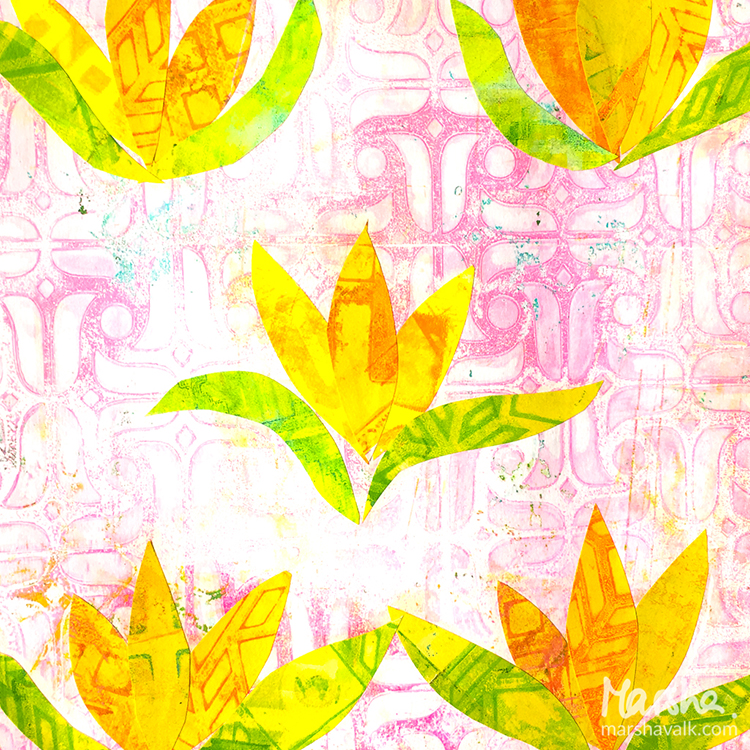 I started with mono printing a bunch of greenish, reddish and yellow/orangey prints on copy paper with my Gelli plate and Nathalie's Buenos Aires, Manhattan, Mesa Verde, Santiago, and Toledo stencils. Once dry I cut them up into tulip leaves and stems.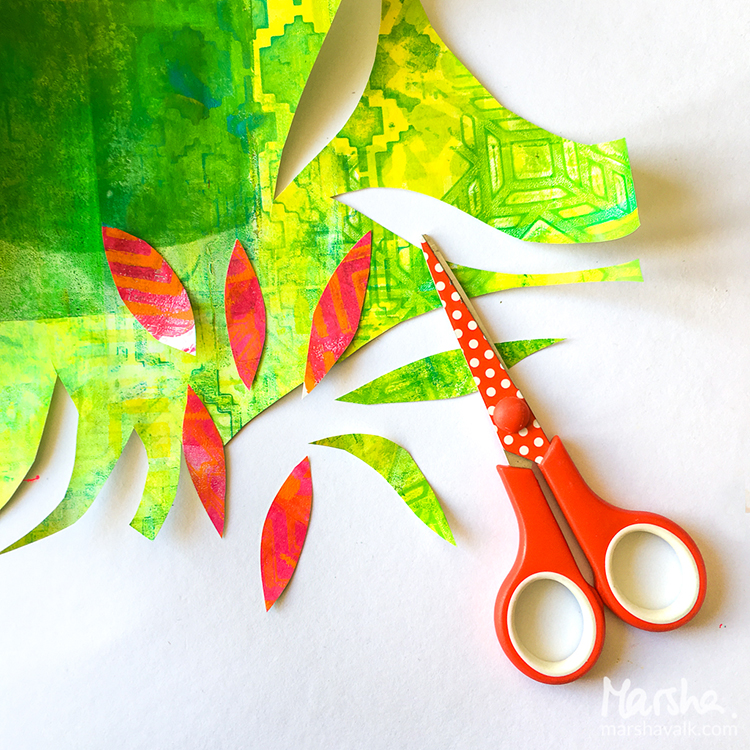 I wanted to use Nat's 'Amsterdam' stencil, with the tulip pattern, for the background. To achieve a softer 'ghost' print, I had to pull four prints: I applied paint onto the Gelli plate, layered the stencil on top and pulled two prints to remove most of the paint.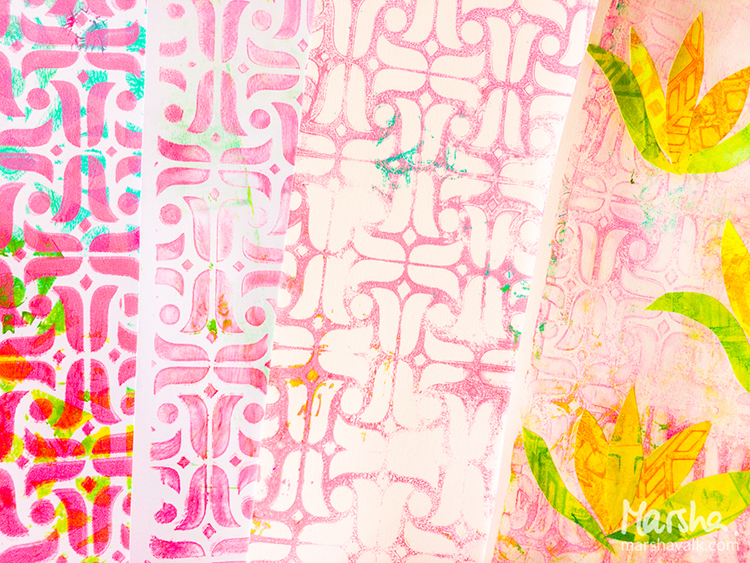 Then I removed the stencil and pulled another print to remove even more paint. And then for the final print I applied white paint onto the Gelli plate and pulled a last ghost print. And this last print is what I used for the background.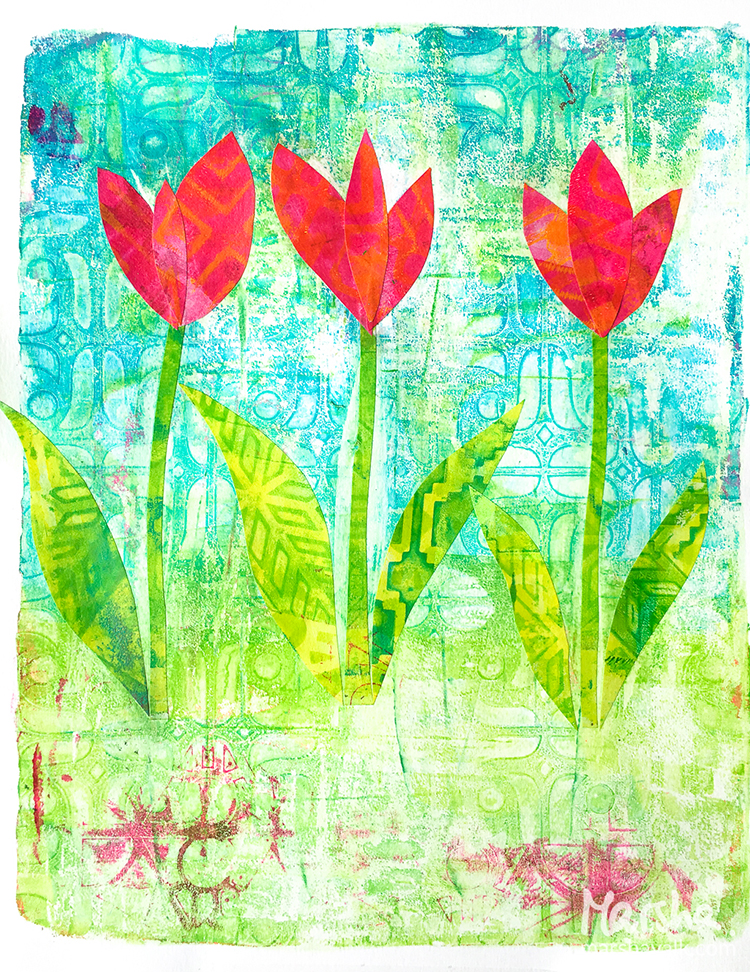 The last step was to collage the tulip parts onto the Gelli printed backgrounds.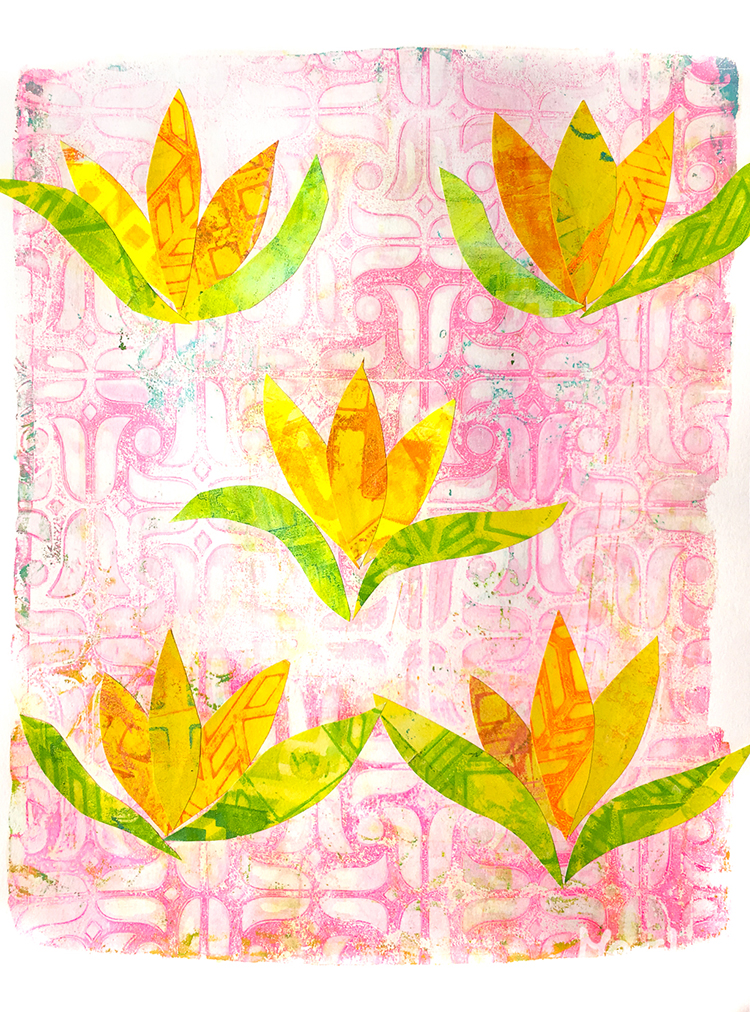 ---
Thank you Marsha! I love how you combined all those different stencil patterns with those gorgeous spring colors. In addition to some white copy paper, Marsha used these supplies – some links are affiliate links:



Play along with us! I love to see how you interpret our monthly themes. Email me how you used my stencils and stamps with the theme and email me an image – I would love to share your projects in my "n*Spiration From Around the Globe".