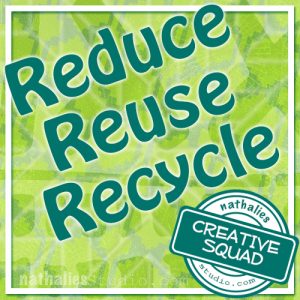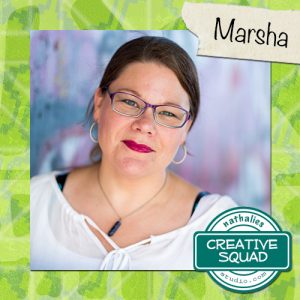 Hello again from the Creative Squad! Today we have a gorgeous gift wrapping project from Marsha Valk that is sure to send you running to your kitchen for some coffee filters :) Marsha used a whole slew of my stencils on this one (so be sure to check the materials list at the bottom) to rock the theme: Reduce, Reuse, Recycle – Let's do Mother Earth a favor this month and use what we already have.  Maybe we'll dip into our stash of leftovers from other creative projects or maybe we'll repurpose something unexpected.  This month we're thinking about how artmaking can impact the environment and we're trying to make our footprint just a little bit smaller.
---
Reduce, Reuse, Recycle – that's a topic that has been on my mind a lot lately. I have a lot of different craft supplies. I like to donate any excess supplies I have, but I still have plenty left that I'm reluctant to get rid of because I don't want to waste it and it may come in handy someday…
The upside to this is that I'm never short on stuff when it comes to gift wrapping!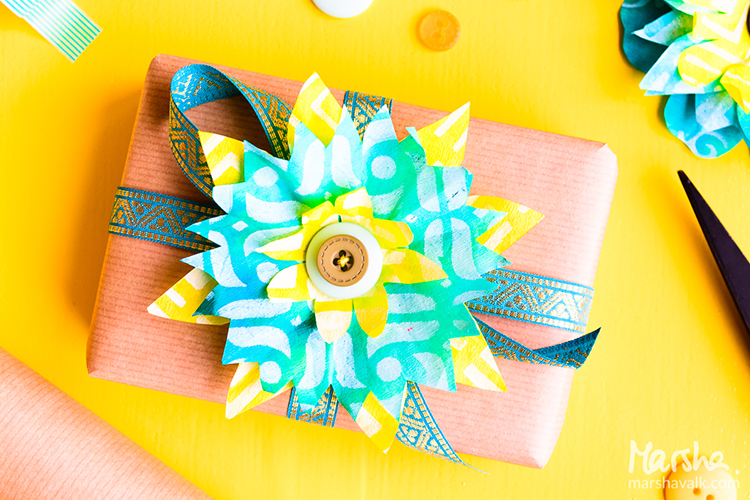 Paper flowers make fun and easy gift toppers, so I for this month's prompt I decided to make coffee filter flowers.
I've shared how to create similar flowers on the Gelli Arts® blog before:
Using brand new (bleached) coffee filters for a craft project probably isn't the greenest choice you can make. If you are looking for an environmentally friendlier option, you can recycle used coffee filters.
Unfortunately I don't have access to a coffee maker that uses filters like these, so I haven't tested it for you, but I believe you can rinse and dry them. They will be stained, but that will actually add interest to the paper (and the flowers).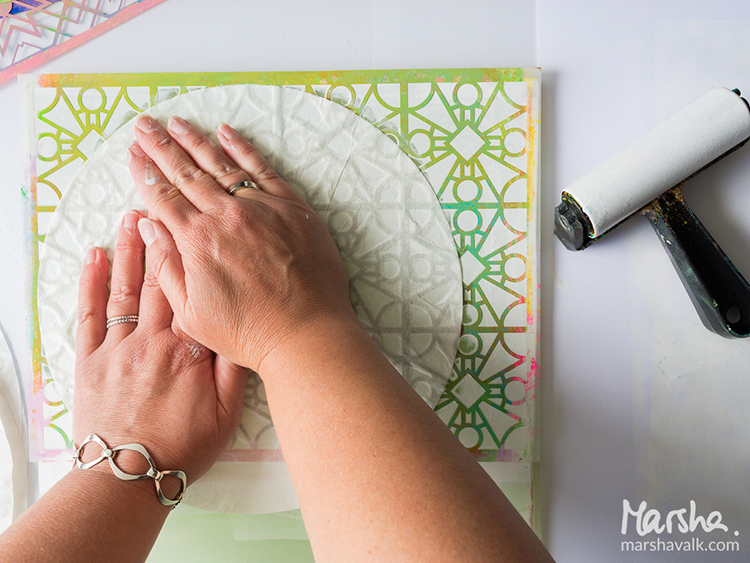 Step 1: Monoprint a couple of coffee filters with your Gelli Arts® printing plate using stencils and (white) acrylic paint. Here I'm using Nat's Buenos Aires stencil.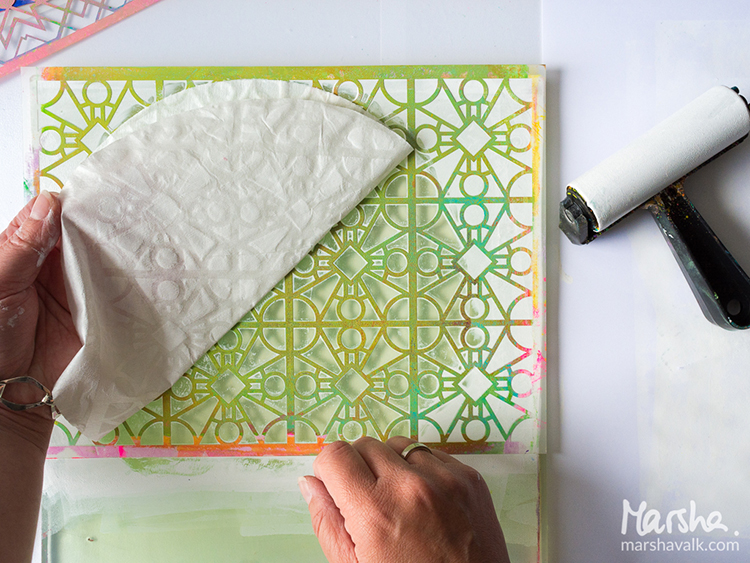 Step 2: Stain the monoprinted coffee filters with spray inks.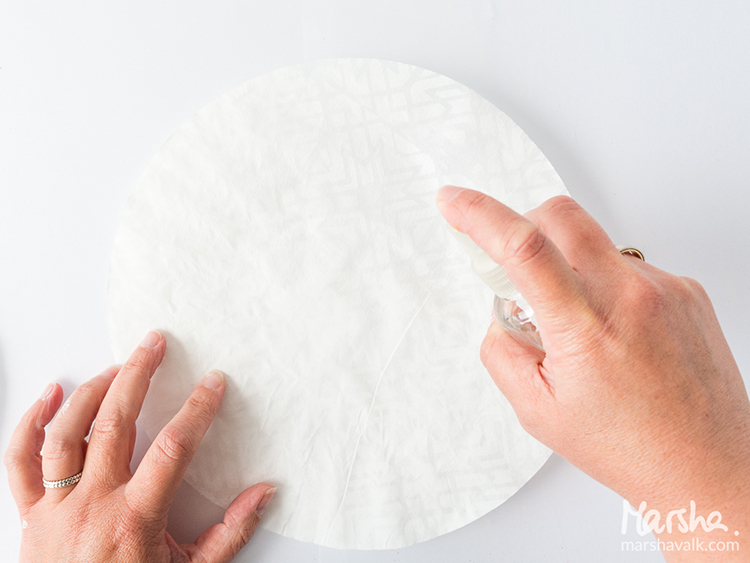 Wet the coffee filter with a spray bottle of water before you spray on the spray ink. The water will help the spray ink spread across the coffee filter, this one has Nat's Toledo stencil pattern on it.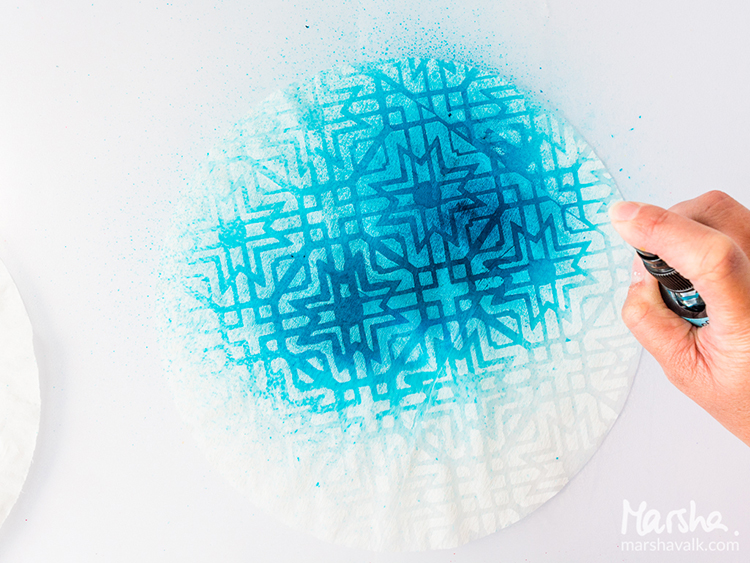 You can stack the coffee filters you want to have the same colour while spraying. Each new filter will absorb the excess ink from the already sprayed ones!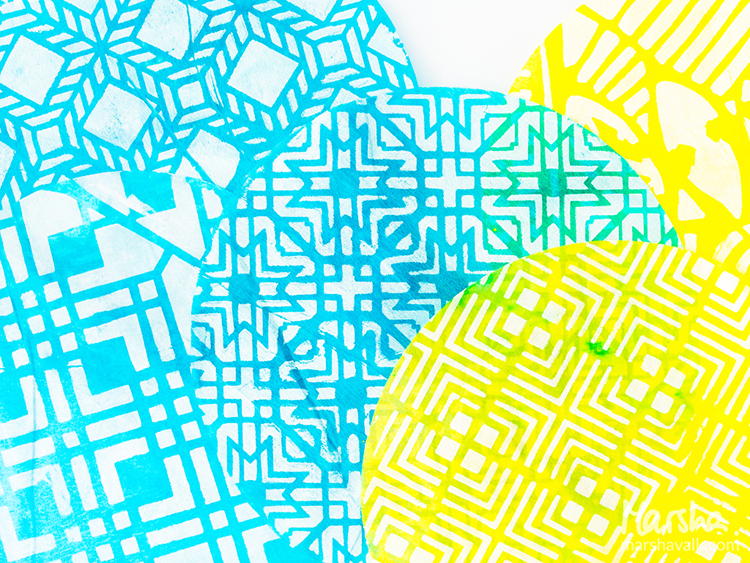 Leave the coffee filters to dry completely.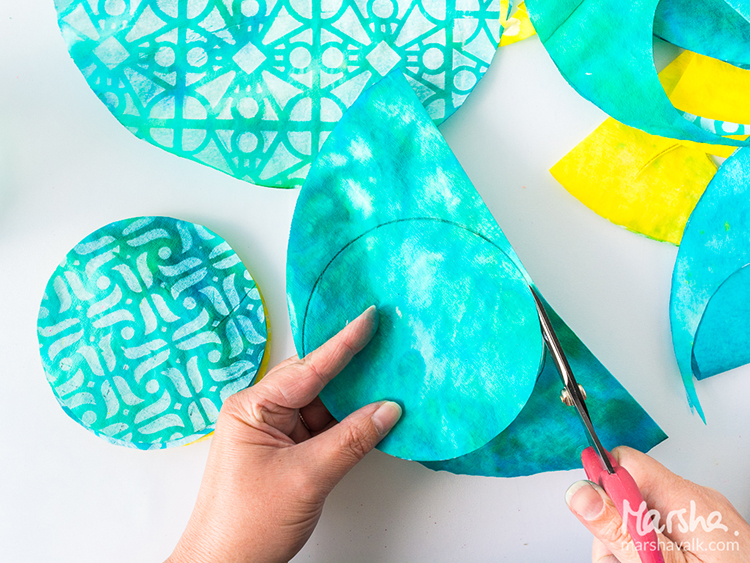 Step 3: Cut two smaller circles out of each coffee filter. I folded each coffee filter in half and used a jar to trace a circle shape onto them to get a uniform size.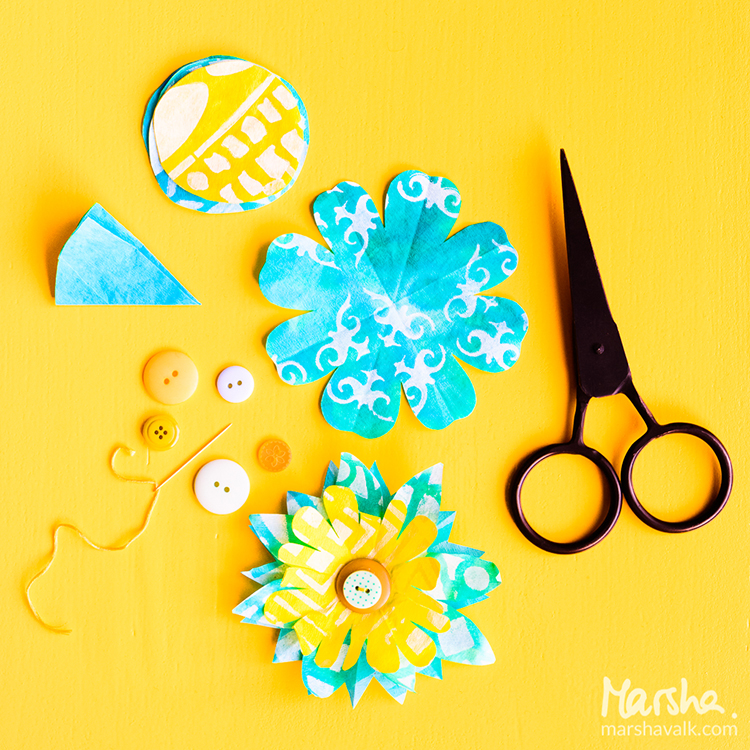 Step 4: Fold the circles into eighths (or more) and cut leaf shapes. Make sure to cut some larger and some smaller.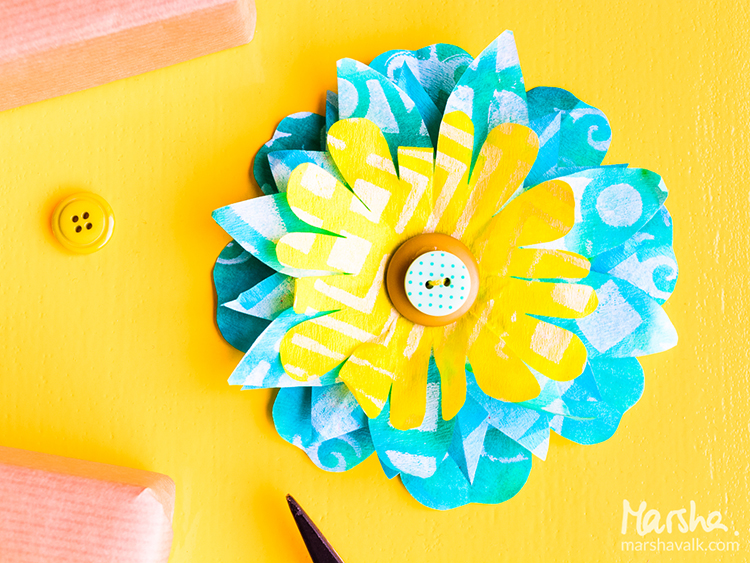 Step 5: Unfold the coffee filter flowers and stack two or three on top of each other. Secure them by sewing one or two buttons in the middle of each stacked flower.
Fluff the petals until you are happy with the result.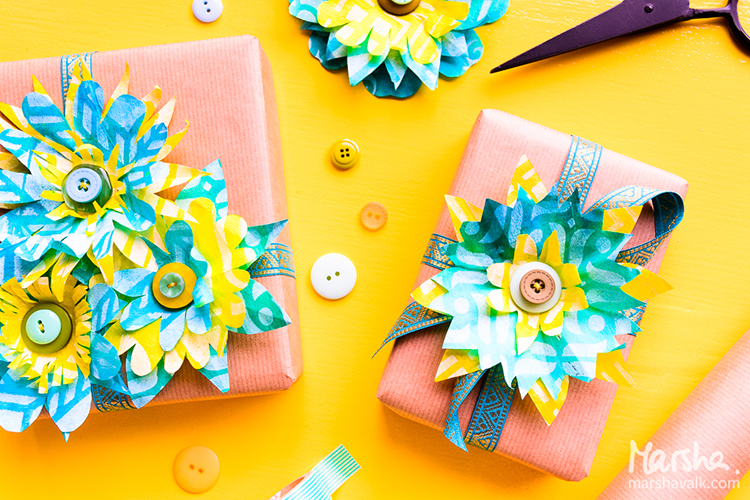 Step 6: Use a glue dot or double-sided tape to adhere the flowers to your gifts!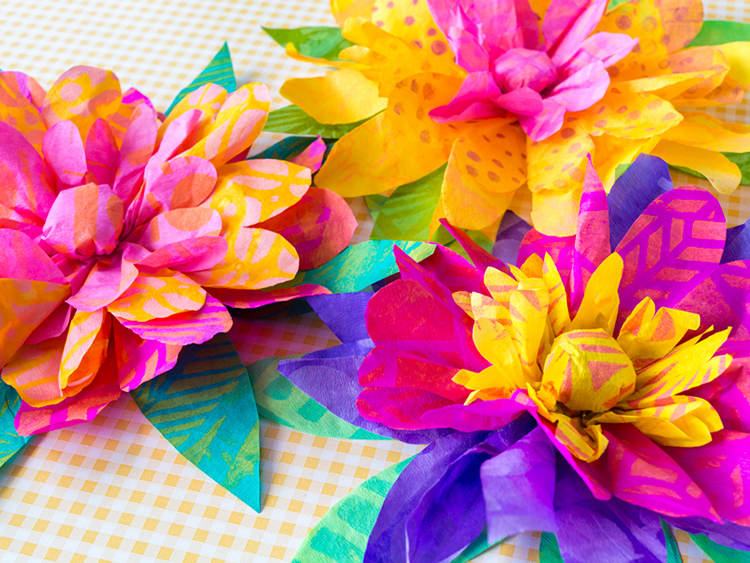 ---
I love this Marsha – such a great way to dress up a gift! In addition to buttons and ribbon, Marsha used the following supplies (some are affiliate links):
Play along with us too: I love to see how you interpret our monthly themes. Email me how you used my stencils and stamps with the theme and email me an image – I would love to share your projects in my next  "n*Spiration From Around the Globe".