Time for a Stroll Through the Hood . Strolls through my hood get me out of my studio, they help me unstuck and often I get inspired by what I see and to get new ideas to create something. Here are some photos that I gathered in the last couple weeks.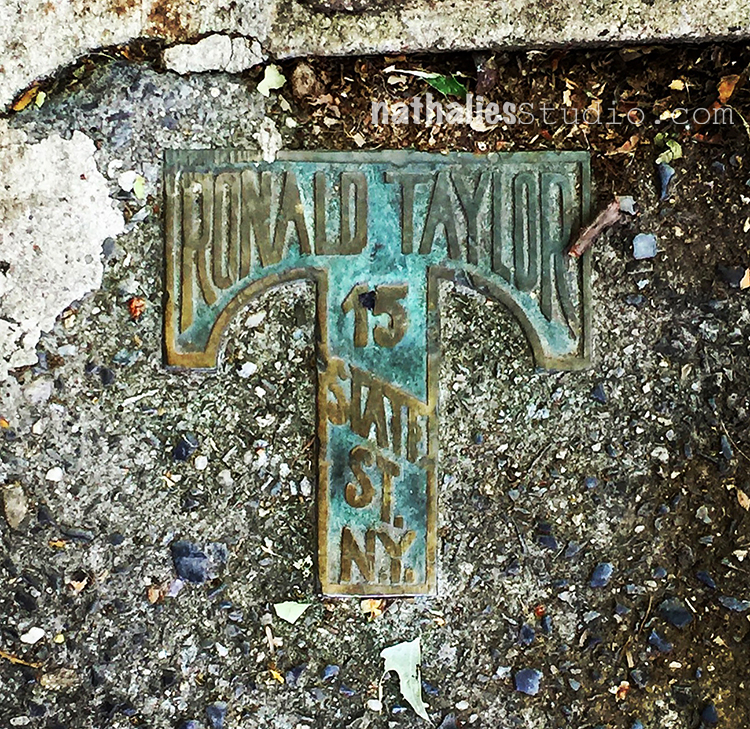 I found this sign embedded in the pavement around the corner of my home- love it- but I am also intrigued who put it there and why.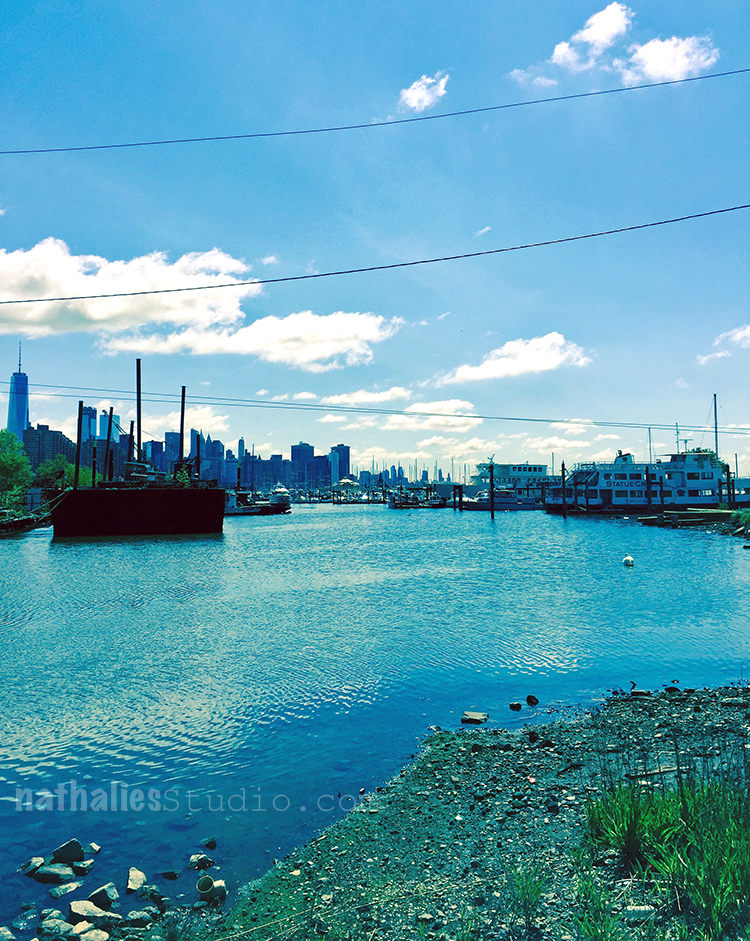 Liberty State park always a great sight – it calls for another painting.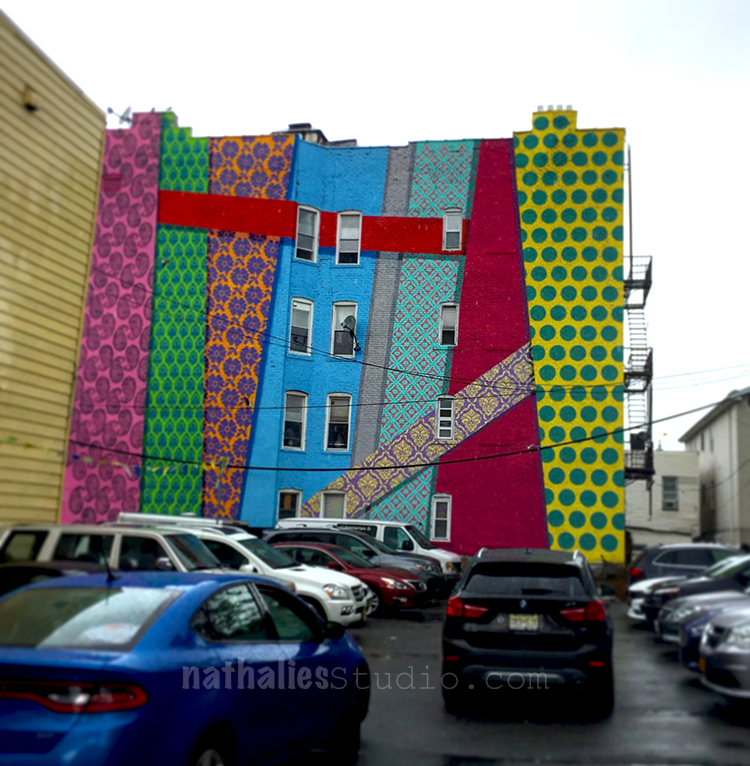 Love all the amazing pattern spray painted to the house – I should do something similar in an art journal page with my stencils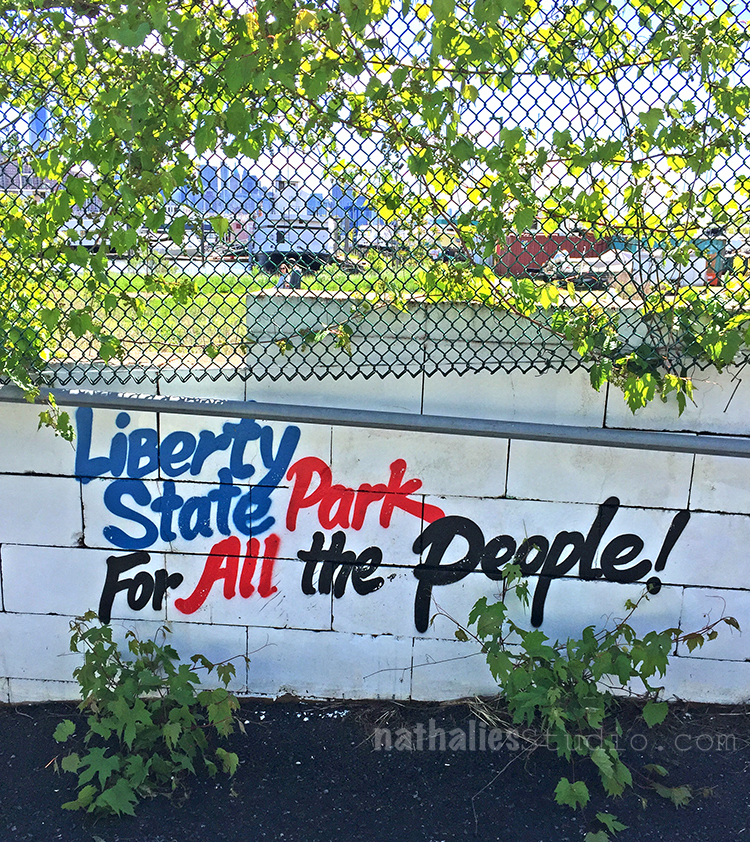 Besides that I agree with the sentiment on the wall- I love the font :)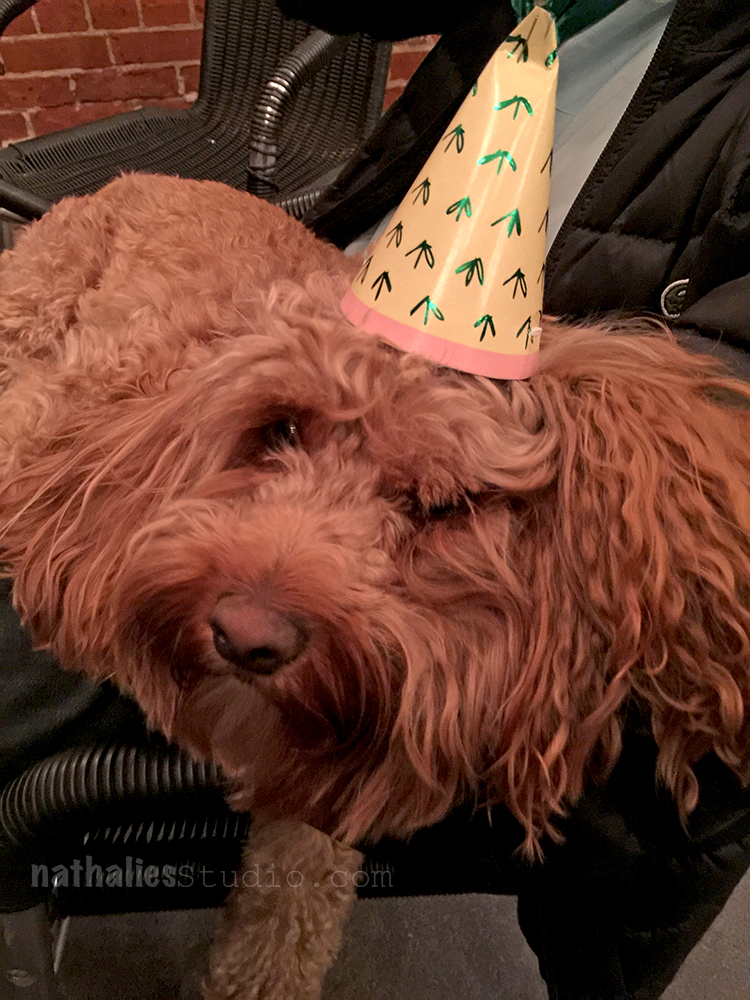 And hey- how can you not be inspired by sweet Winnie's face  :) Winnie is my friend's dog and she loves celebrating birthdays with us ;)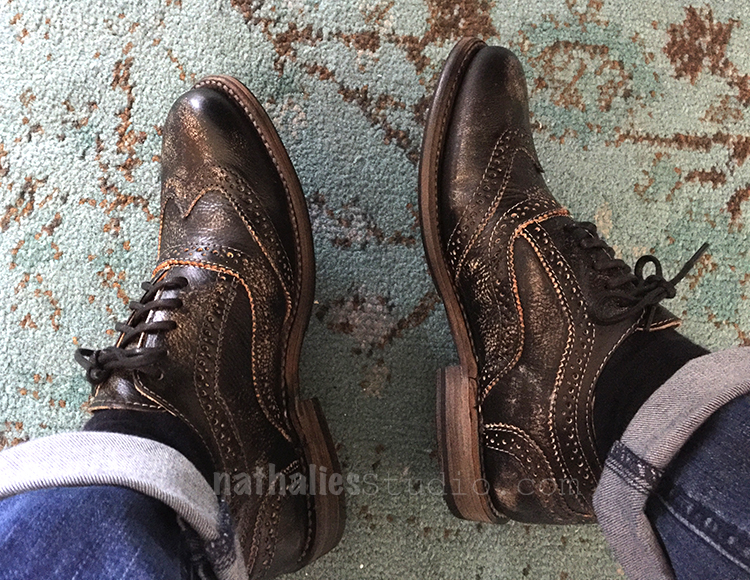 New shoes to stroll through the hood …unfortunately they need some serious strolling before they will be comfortable- LOL
A cool old cheese sign at a flea market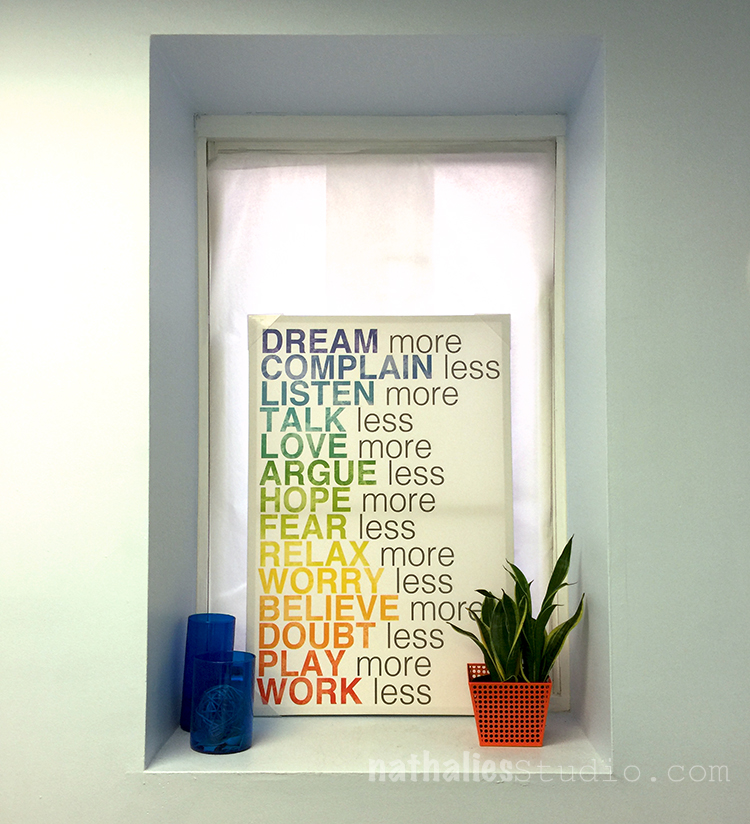 I loved this sign at my Physical Therapist – would look great in an art journal too.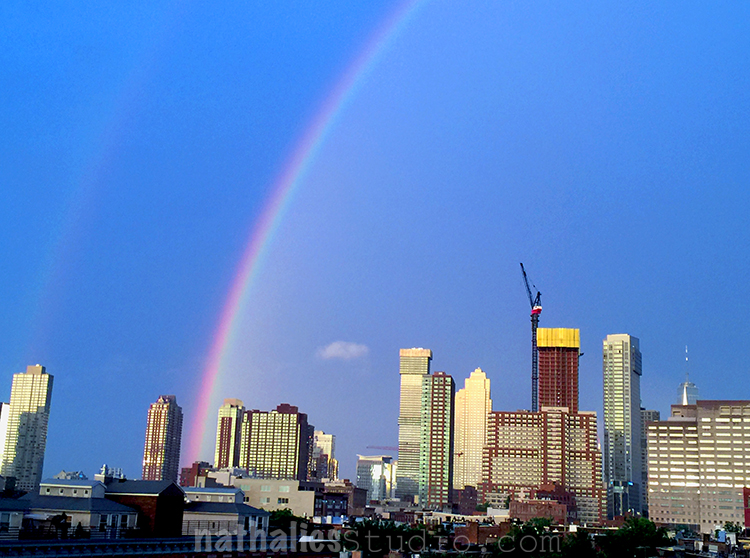 And after a crazy thunderstorm this huge rainbow showed up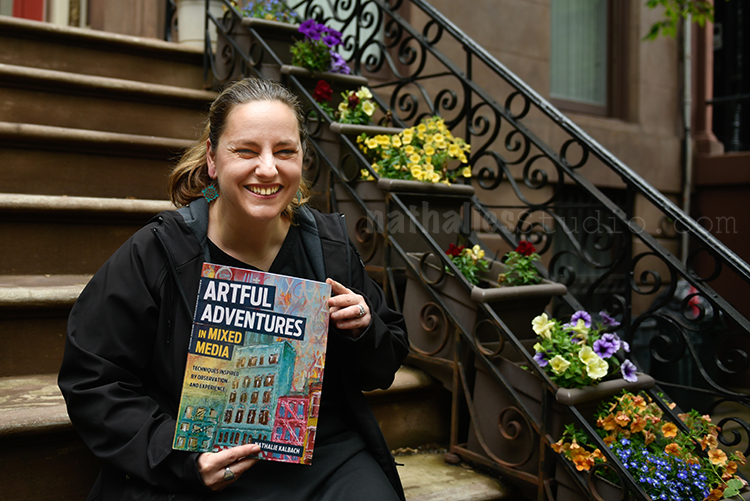 And I took my new book Artful Adventures in Mixed Media on a stroll with me and my friend and photographer Sarah Baumberger took some photos of me and the book. It was a lot of fun.
I hope you enjoyed this month's stroll through the hood – until next month <3