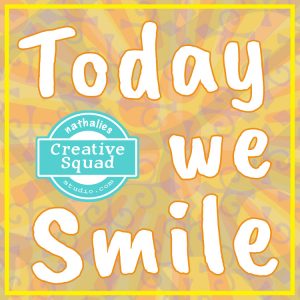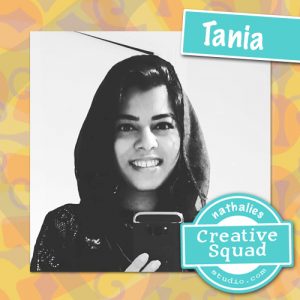 Hello again from the Creative Squad! Today we have a video from Tania Ahmed who is rocking some distress inks and embossing with my Maiko and Running rubber stamps. The theme this month is: Today We Smile – They say smiling can lift our mood and maybe improve our overall health. Let's try it! Think about what makes you smile and share it with all of us. After all, smiles are also known to be contagious :)
---
This month's theme for the Creative Squad was Today we Smile and boy oh boy did I smile while making this card using the Maiko stamp set :)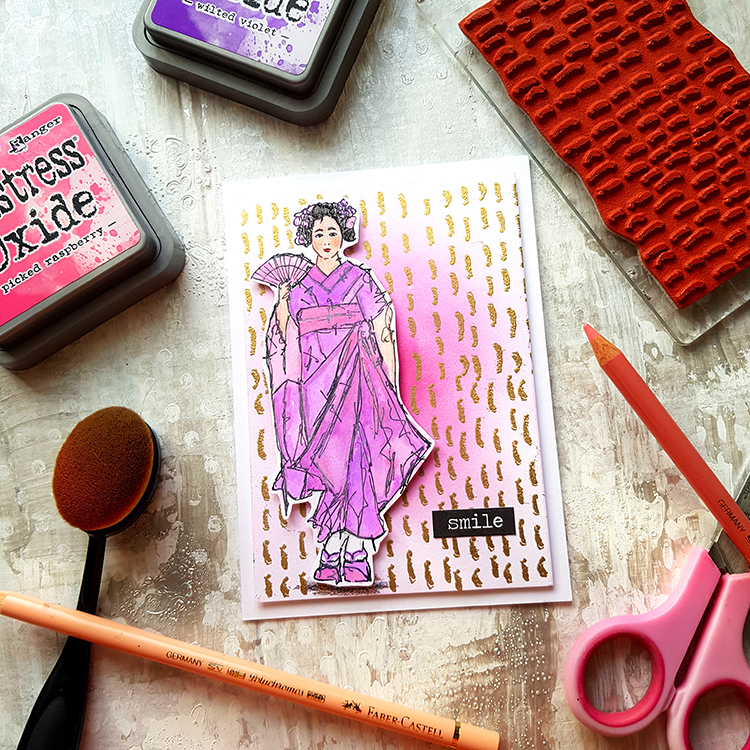 I have made a video on how I made the card using lots of techniques with Distress Oxides, embossing powder and colour pencils.
I used a lot of things that make me really happy: stamping, heat embossing, ink blending, gold, and watercolouring! I hope you enjoy the video and please do let me know if you have any questions about any of the techniques or products used.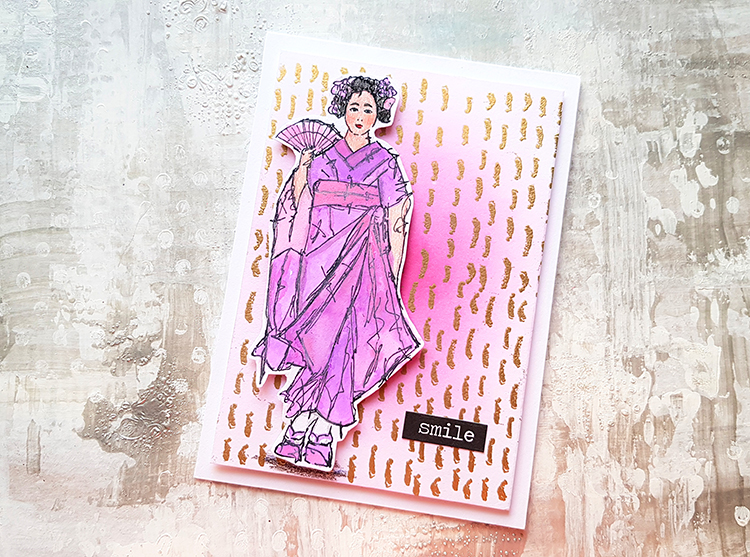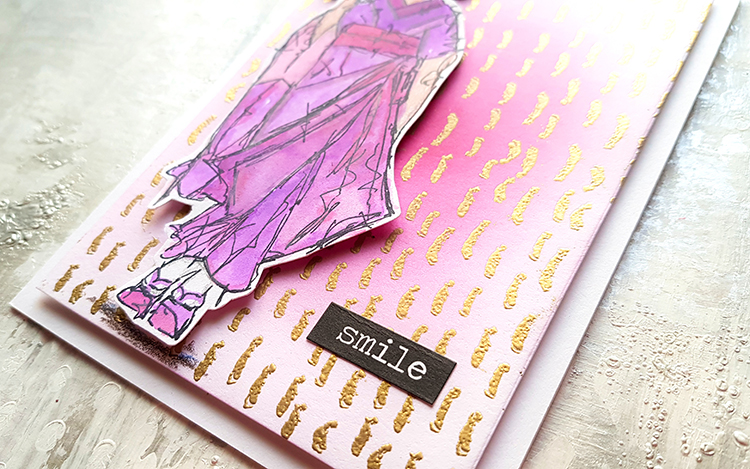 Step1: Stamp with Running Stamp and Heat Emboss cardstock panel with Gold Embossing Powder using an embossing ink pad.
Step2: Apply Distress Oxide to heat embossed background with blending brush.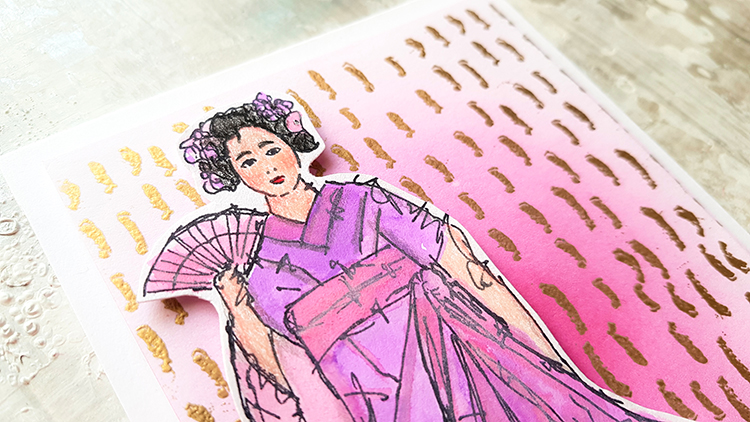 Step 3: Stamp and colour in Maiko stamp using Distress Oxides as watercolours. Add details and shading with colour pencils.
Step4: Cut out Maiko image.
Step5: Assemble all elements together and add to top folding card base using foam tape.
Step6: Add sentiment sticker to finish.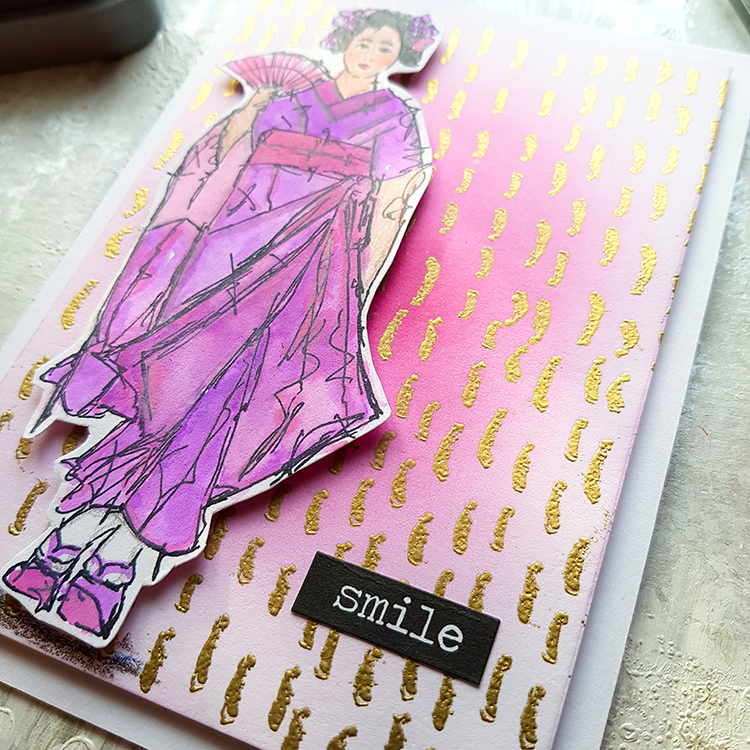 Thank you so much for watching and taking a peek here on Nat's Blog. Take care and see you all next month :)
---
Thank you Tania! What a gorgeous card!!! You can find my Rubber Stamps in my Online Shop and here are some of the other supplies that Tania used: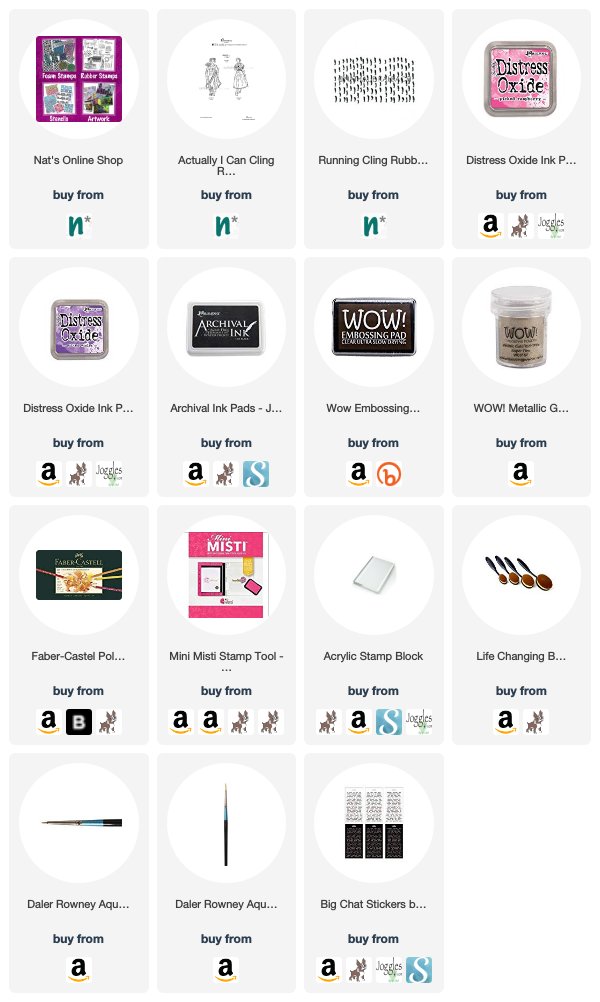 Feel inspired? Working on something yourself that you'd like to share?  I love to see how you interpret our monthly themes. Email me how you used my stencils and stamps with the theme and email me an image – I would love to share your projects in my next  "n*Spiration From Around the Globe".