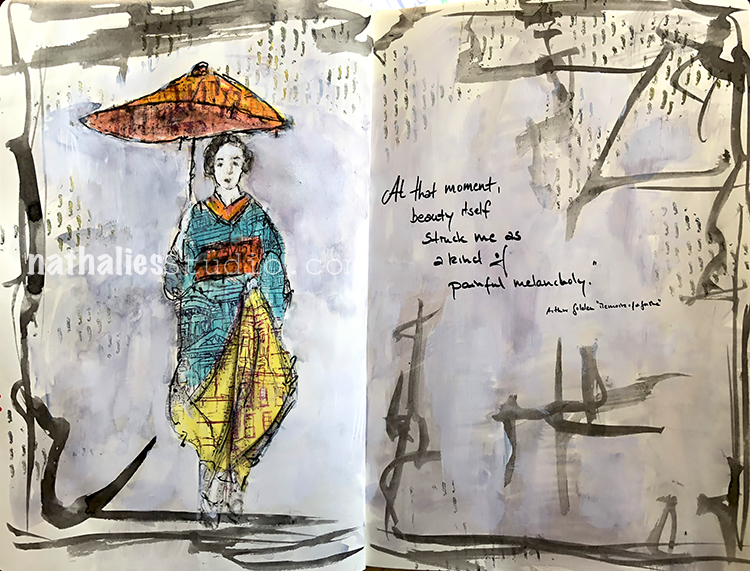 Inspired by my trip to Japan I created this art journal spread. I used my new inkstone and inkstick to create some ink and sketch the woman as well as the markings.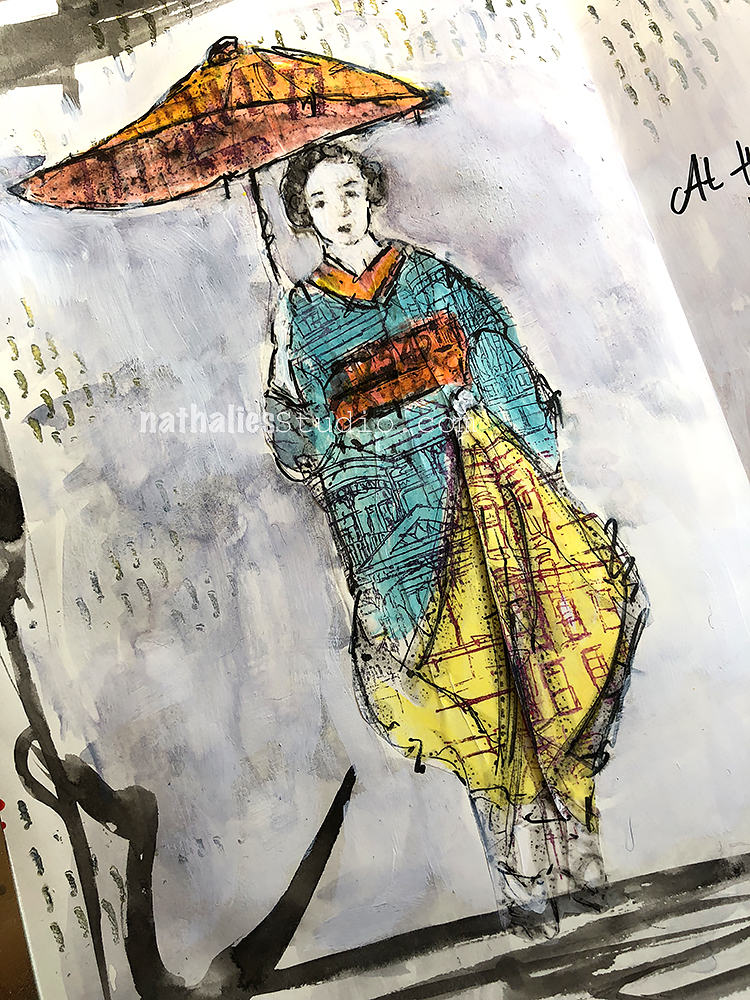 I used my Embroidery stamps as well as the Stroll Around the Block stamps to create the pattern on the clothing and the rain in the background.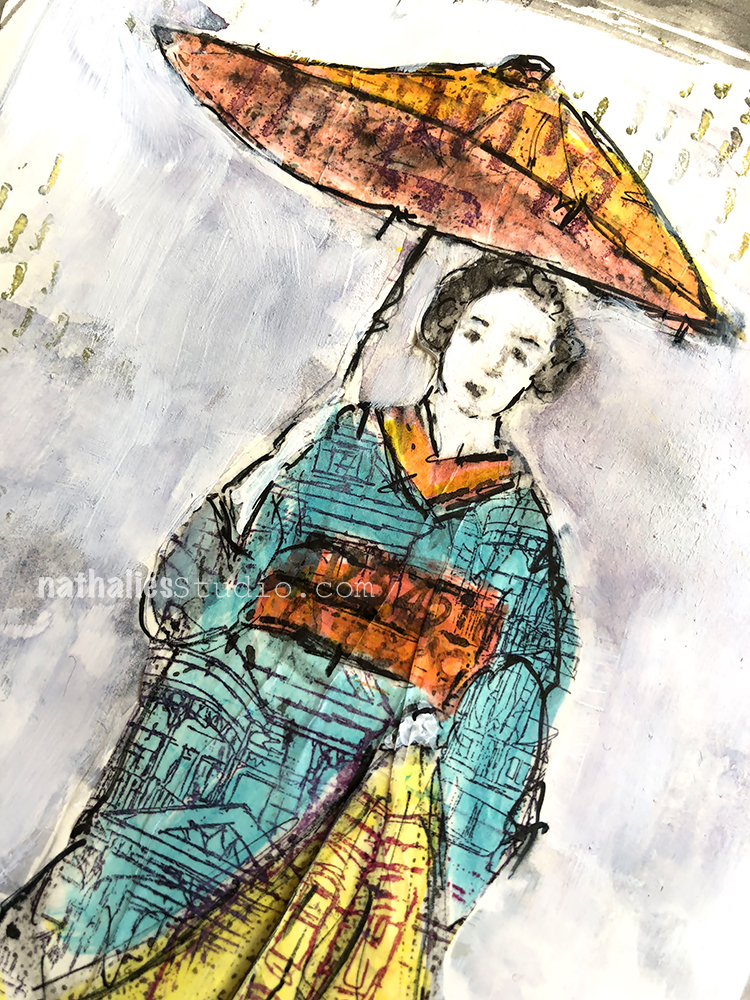 I painted the background with gesso and watercolor and the dress with a think layer of acrylic paint.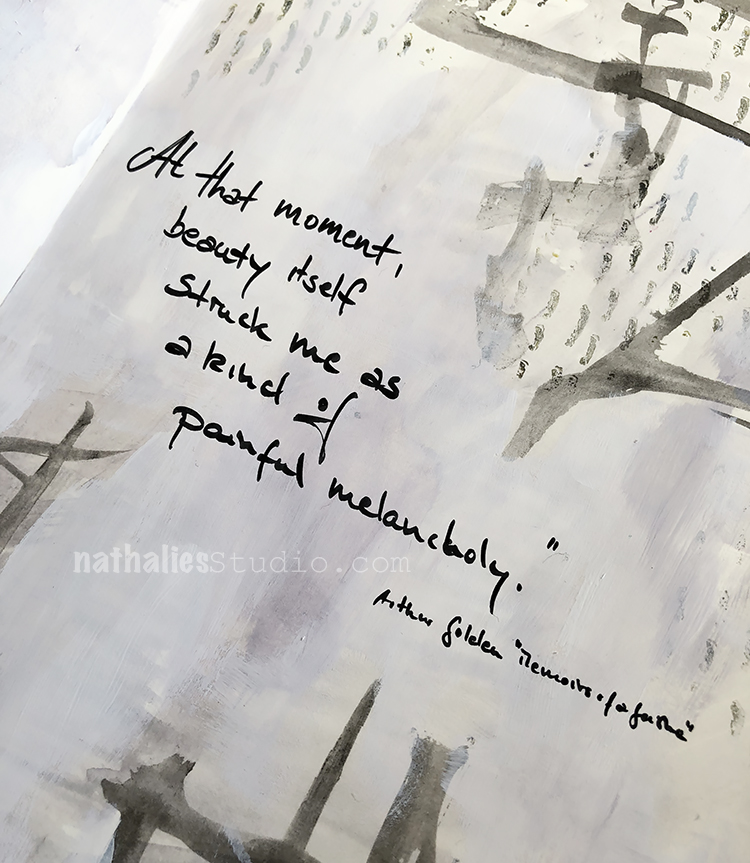 I like how this turned out. Here are some of the supplies I used.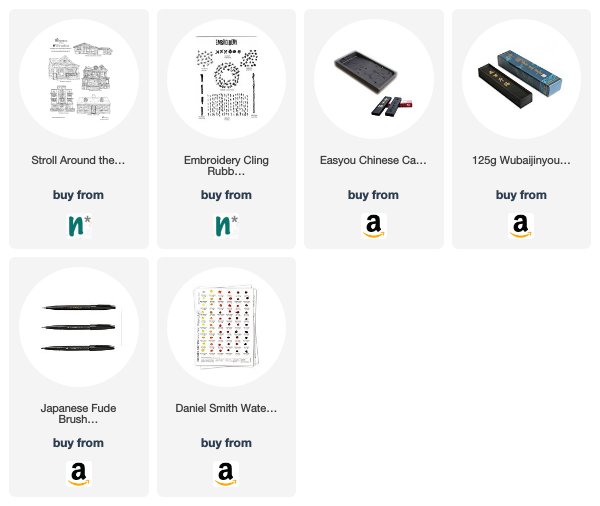 Have a wonderful day!