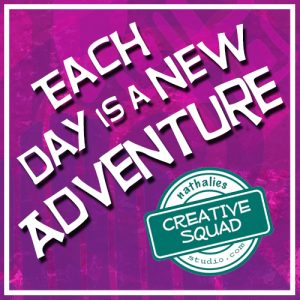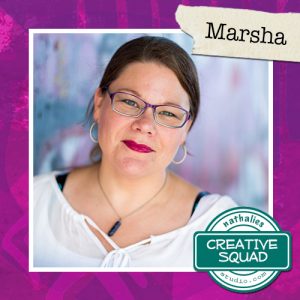 Hello from the Creative Squad! Today we have a fun art journal page from Marsha Valk.   Marsha uses my Mini Batik Pattern 4 foam stamp, my cute little Star Tag stamp , and my Torn Layers stamp to create a colorful page with this month's theme: Each Day is a New Adventure – Be adventurous this month and try something new in your art-making! Use a new tool, medium, or technique that you've been meaning to try for too long now. Go on a new adventure TODAY!
---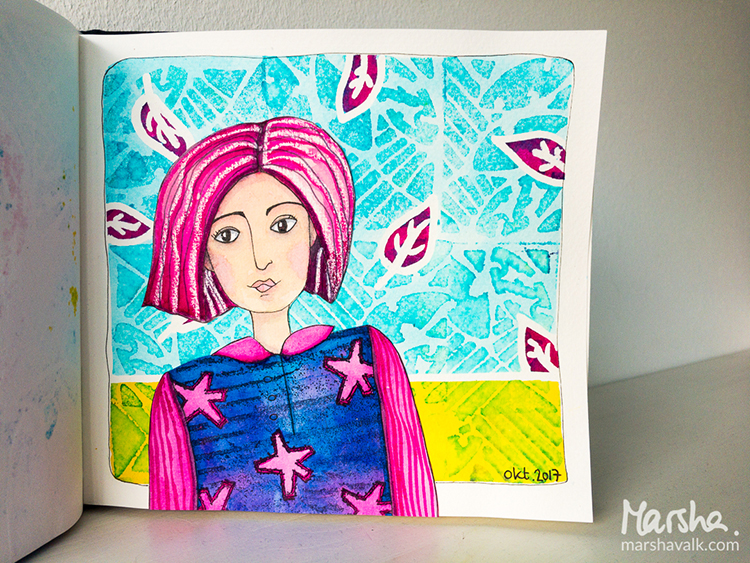 Liquid watercolour Ecoline has been around forever. It's a staple you can find in every Dutch school art room, and it's very likely that the first time I ever used it was in kindergarten. I was very excited to see that Royal Talens was releasing Ecoline brush pens and I bought three or four colours the moment I could get my hands on them. I always intended to buy more, but once I had them, I couldn't find a good use for them besides brush lettering, and I forgot about them.
Fast forward to last week. Ecoline brush pens were back on my radar, and I treated myself to a big set. With no intended purpose, just for play. Then I read this month's n*Studio Squad theme… And it was the perfect excuse to break in my new pens!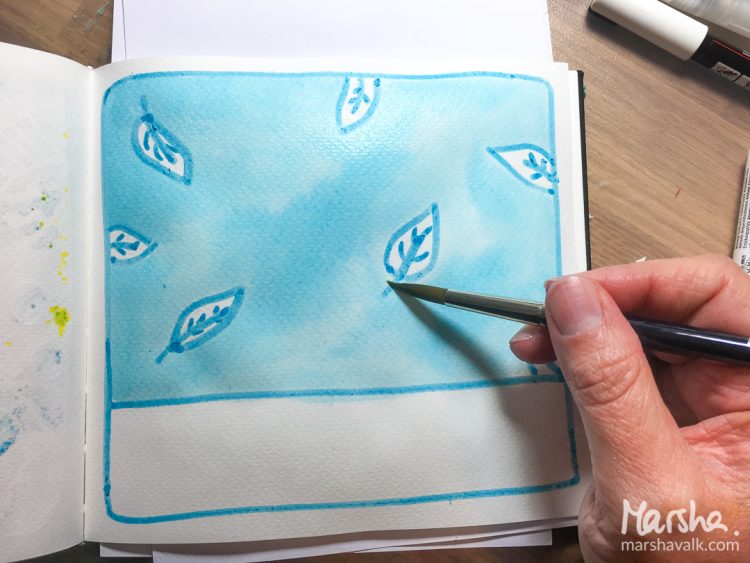 Start with drawing some doodles with masking fluid. Leave to dry completely.
Apply Ecoline to the paper. Ecoline works just like watercolour, so you apply it straight out of the pen or from the bottle with a brush. Or you can wet the page with a brush first and then apply the Ecoline to let it spread. Wait for the Ecoline to dry.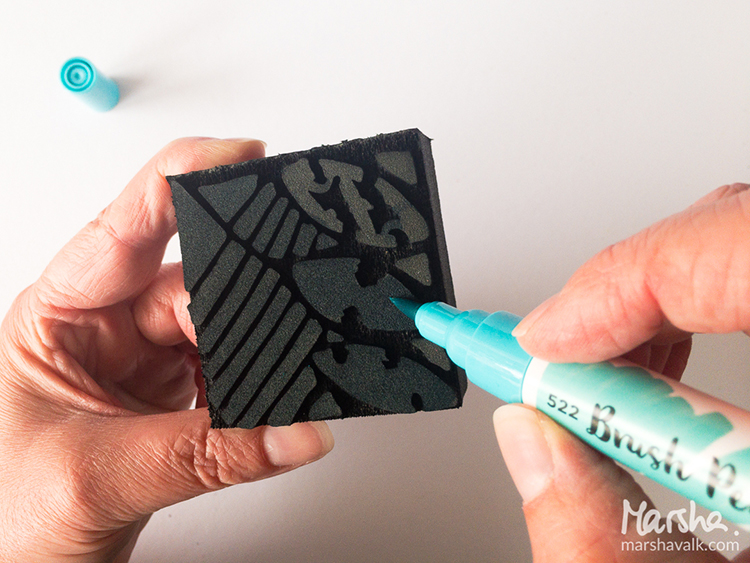 Colour the Mini Batik Pattern 4 ArtFoamies stamp with an Ecoline brush pen and stamp the pattern on the page.
You can get multiple images from one layer of Ecoline if you lightly spritz some water (from a distance) onto the foam stamp in between stamping.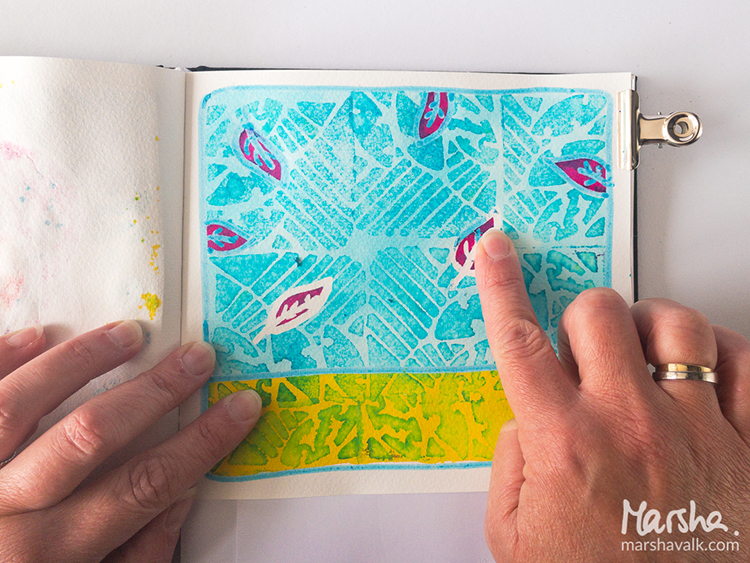 Rub away the masking fluid once the paper is completely dry.
Take a separate sheet of paper and use a pencil to draw a girl.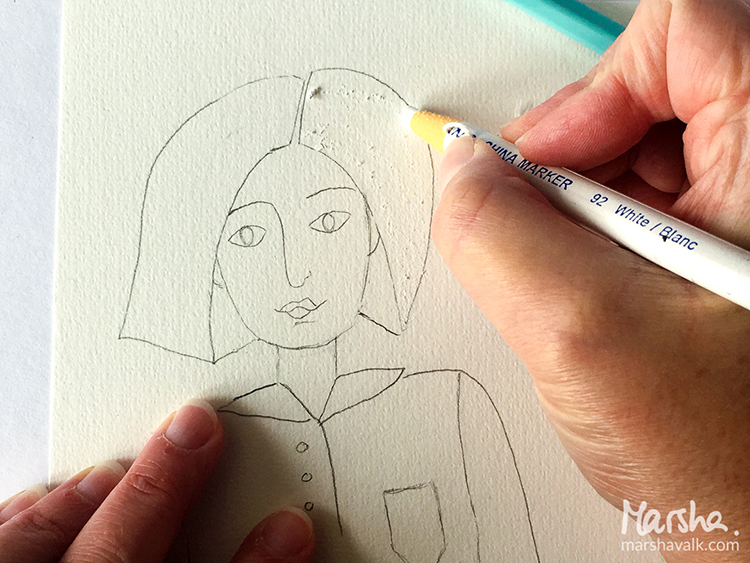 Use a China Marker or a crayon to add a couple of white stripes to the hair. The grease in the marker will create a resist when you apply Ecoline over it.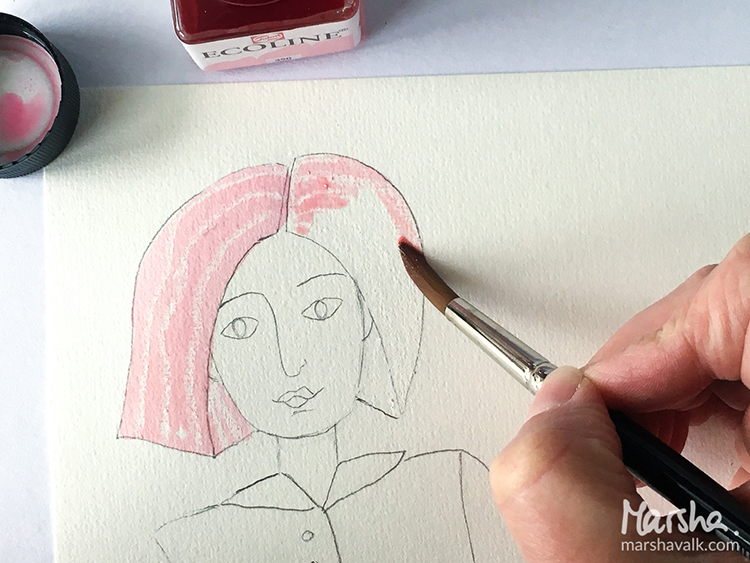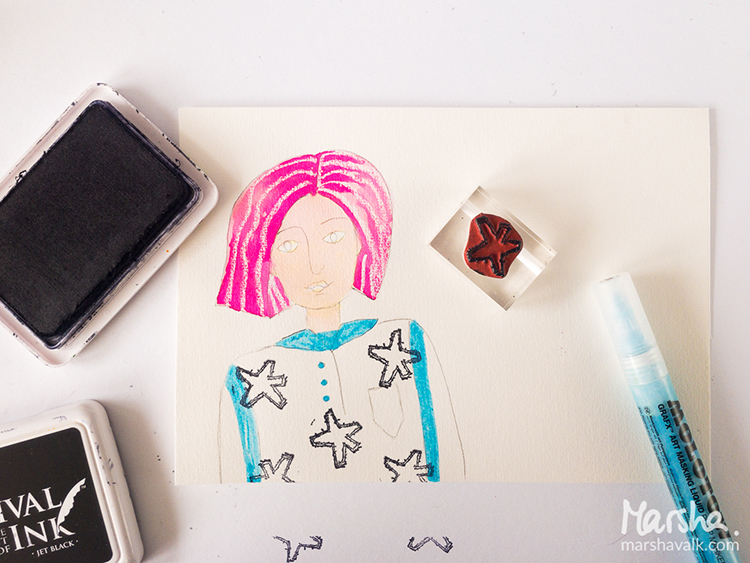 Add some interest to the girl's outfit by stamping a couple of stars on her sweater with the Star Tag stamp and a permanent stamping ink.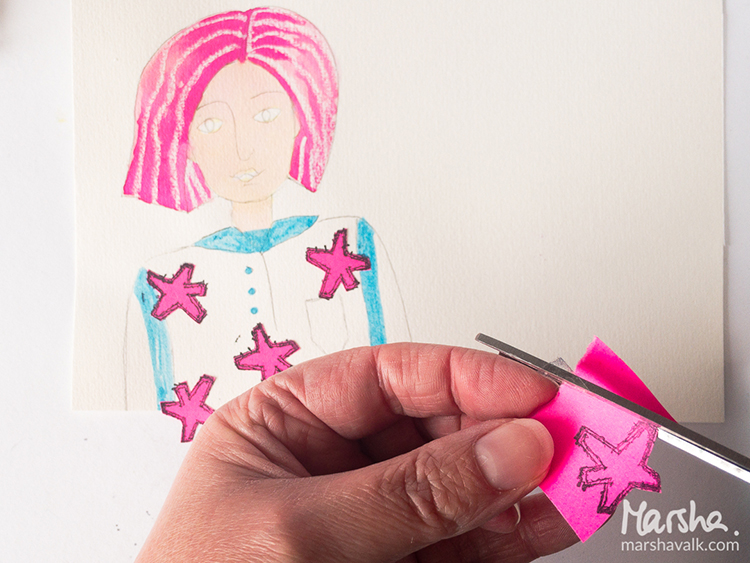 Use masking fluid or post-it tape to mask off any areas you do not want to be stamped.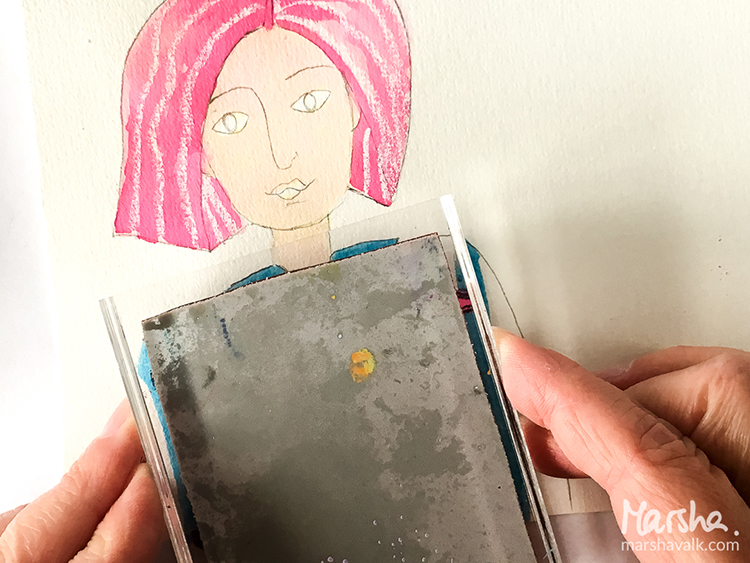 Then use the Torn Layers stamp to add texture to the sweater.
Finish colouring the girl with Ecoline and Ecoline brush pens. Add details with a black waterproof fineliner. Use a black ballpoint pen instead if you need to draw over the China Marker.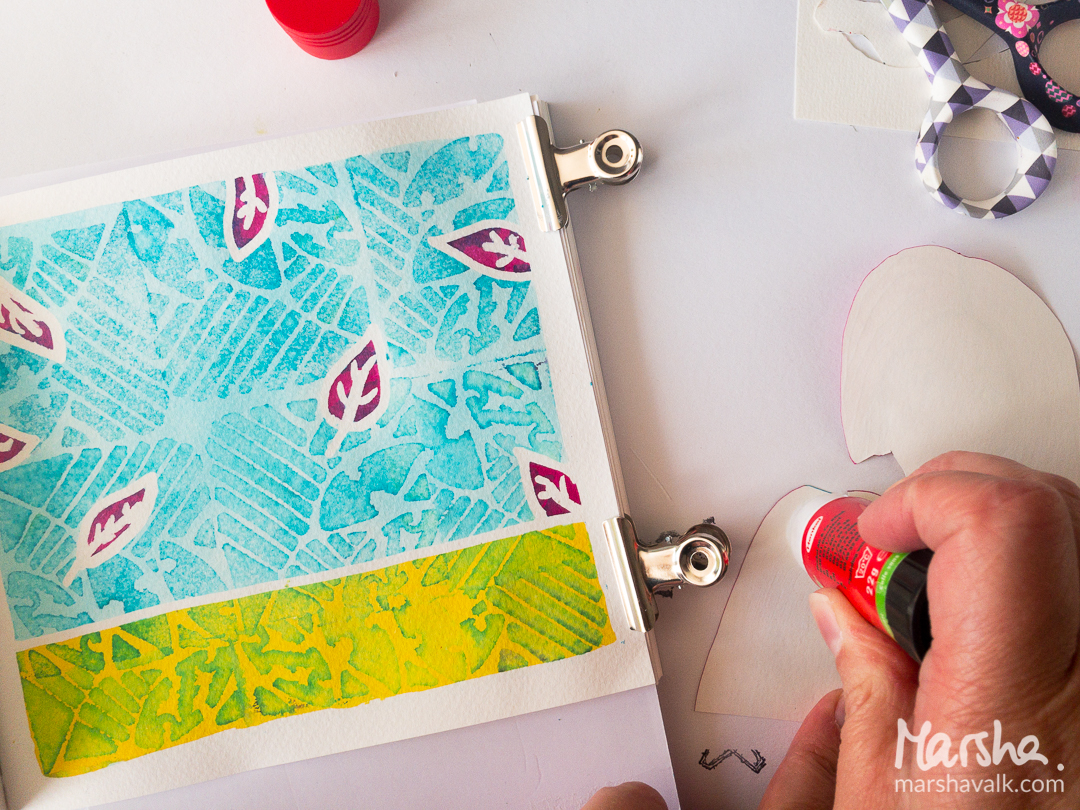 Cut out the girl and adhere her to the background page.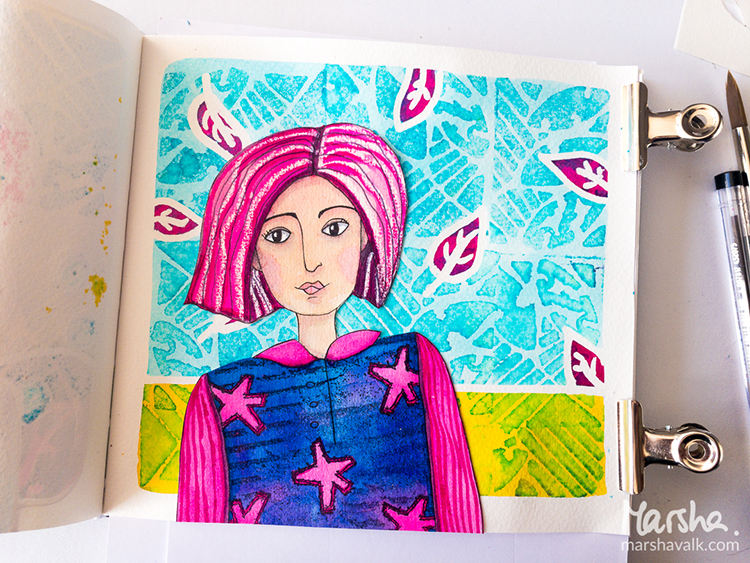 Happy November!
---
Thank you Marsha – now we're super excited to try the Ecoline brush pens on my foam stamps too! In addition to her art journal, Marsha used the following supplies (some are affiliate links):




Play along with us too: I love to see how you interpret our monthly themes. Email me how you used my stencils and stamps with the theme and email me an image – I would love to share your projects in my next  "n*Spiration From Around the Globe".
SaveSave
SaveSave