Time for a Stroll Through the Hood . Strolls through my hood get me out of my studio, they help me unstuck and often I get inspired by what I see and to get new ideas to create something. It is part of my philosophy about Artful Adventures in Mixed Media – which is the subject of my book. Here are some photos that I gathered in the last couple weeks.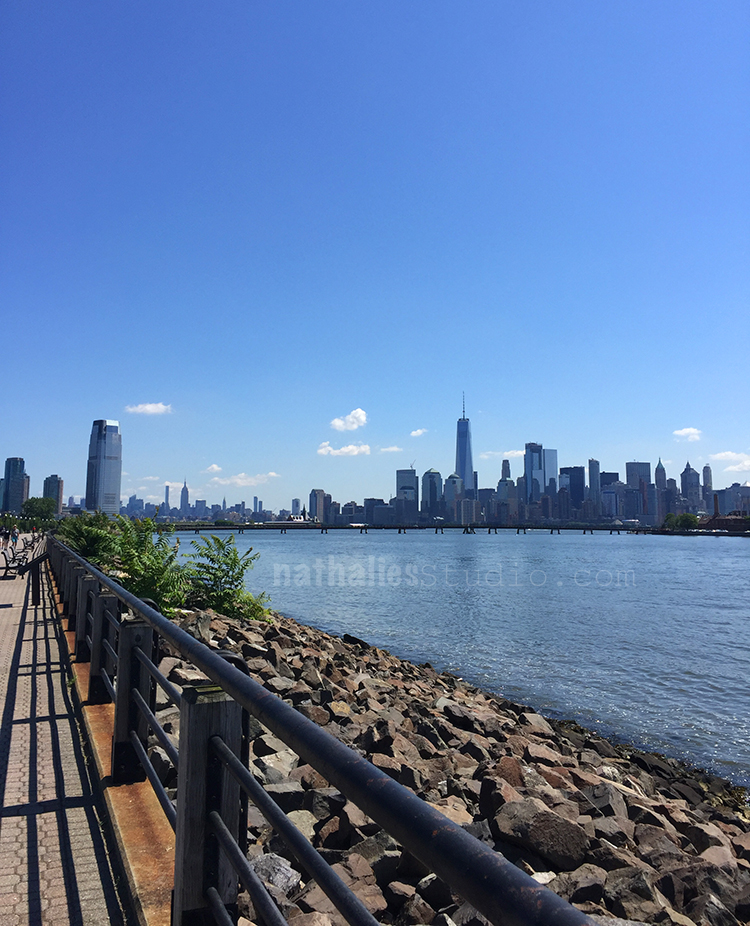 I know I have posted photos of this view from Liberty State Park several times- but for me it just doesn't get old!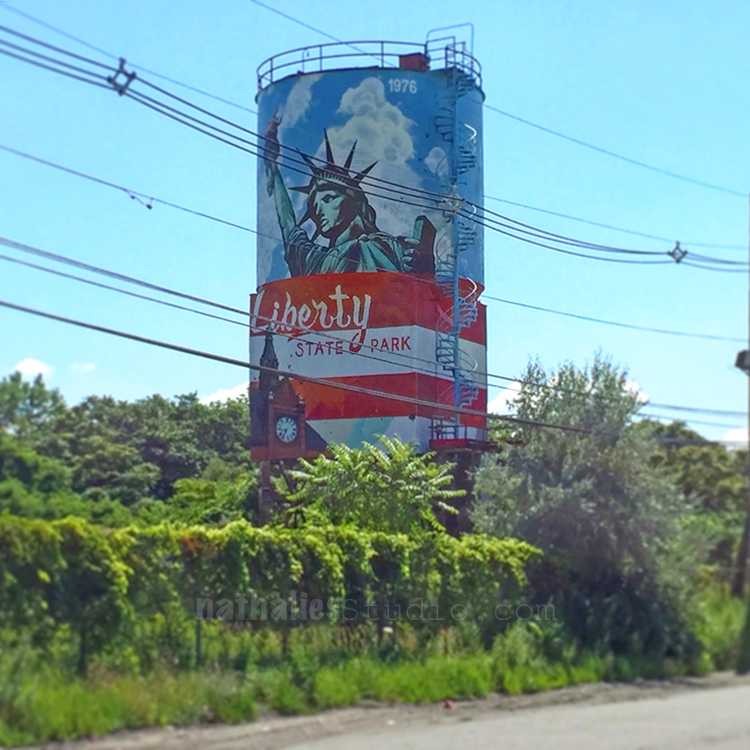 Here is a newly painted tower at the edge of the park by Mr Mustart.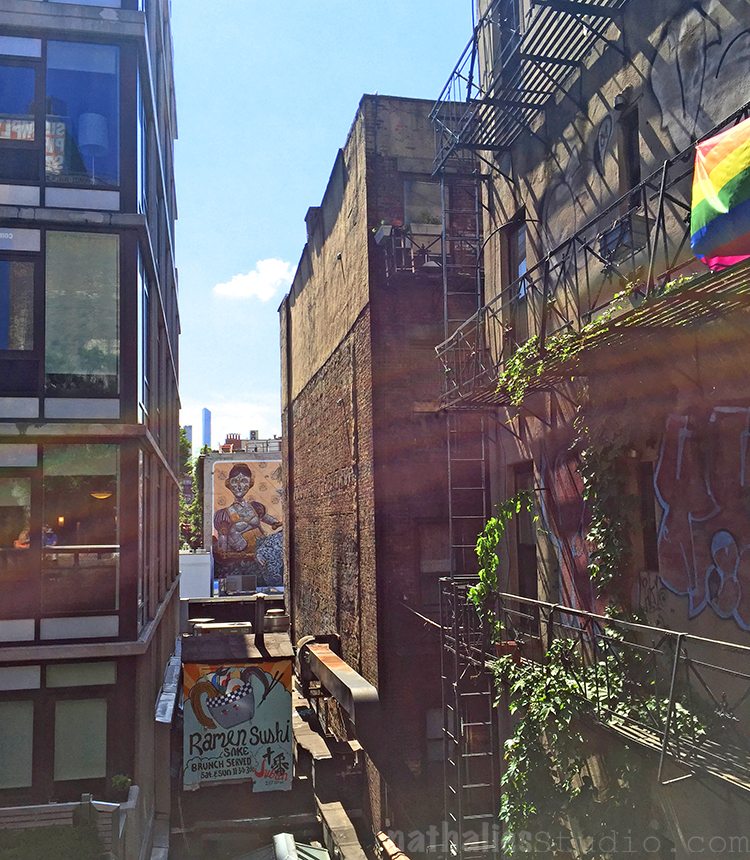 Kind of in the hood – a little stroll on the Highline early in the morning – what a great time to be there – and seing a little glimpse of a mural by PixelPancho.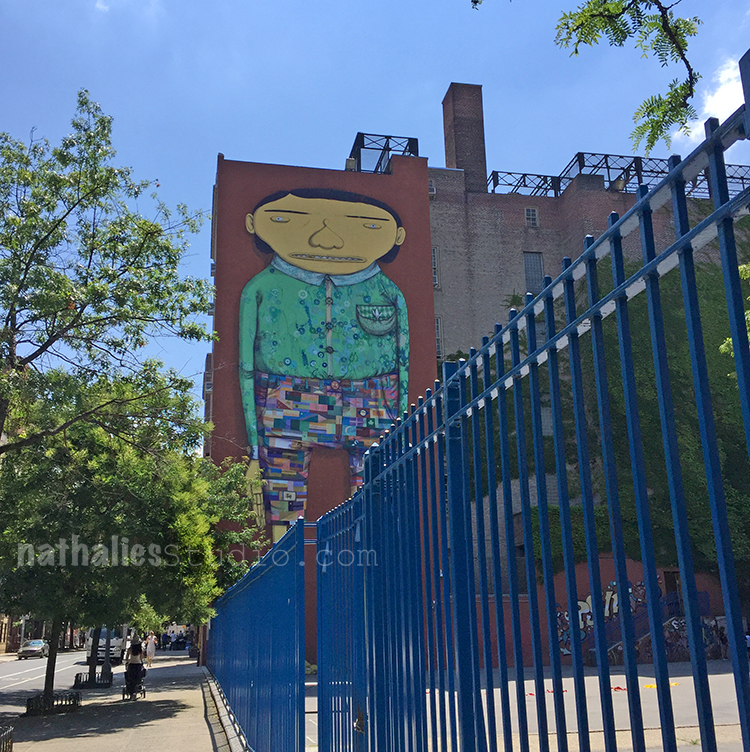 And on the walk to the subway a mural by Osgemeos – I love the pants- they are made off all kinds of different flags.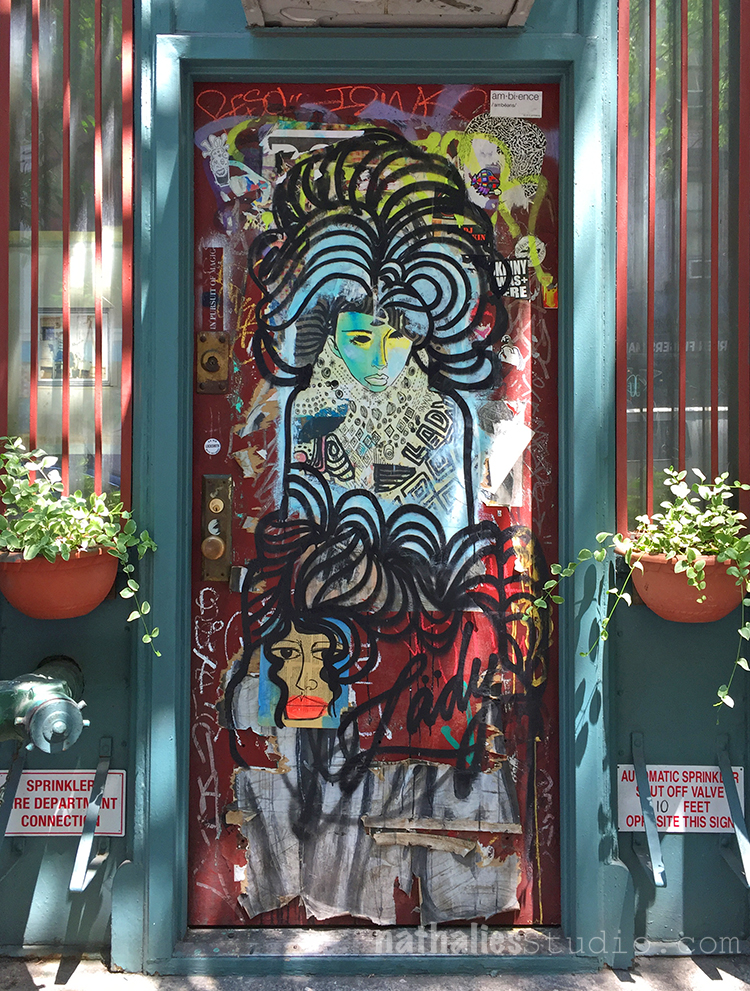 In the East Village this awesome door – love the patterns, the hair, the writing :)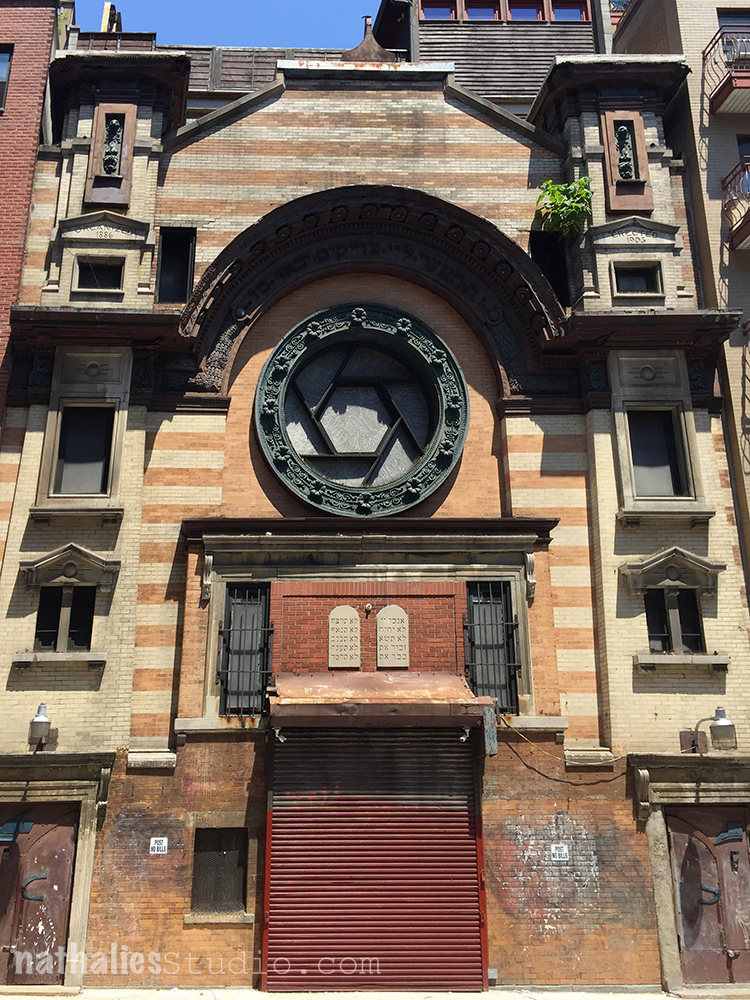 Close by the former Adath Jeshurun of Jassy Synagogue, which I believe now has artist studios in it – I hope it is not just abandoned. What a great building.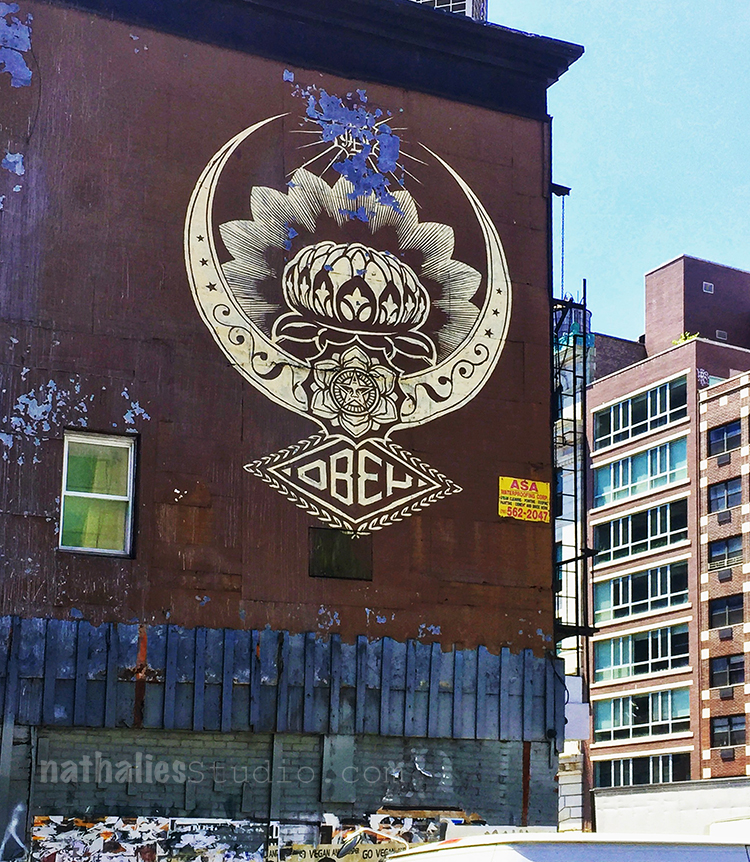 In the Bowery a Shepard Fairey – I love how the wall is decaying and the purple paint underneath is crackling through again.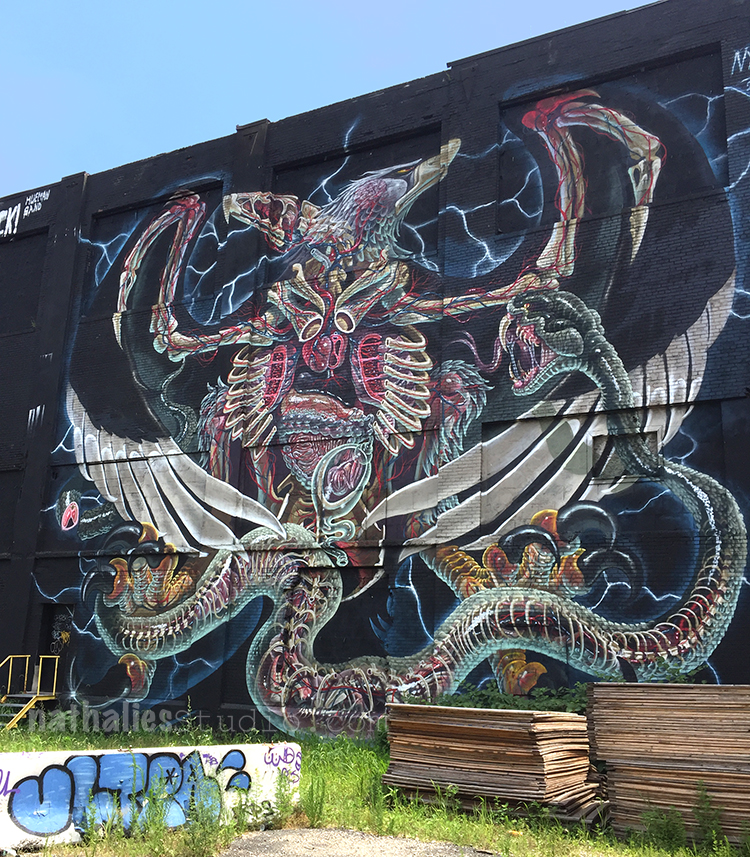 And in Jersey City this mural by Nychos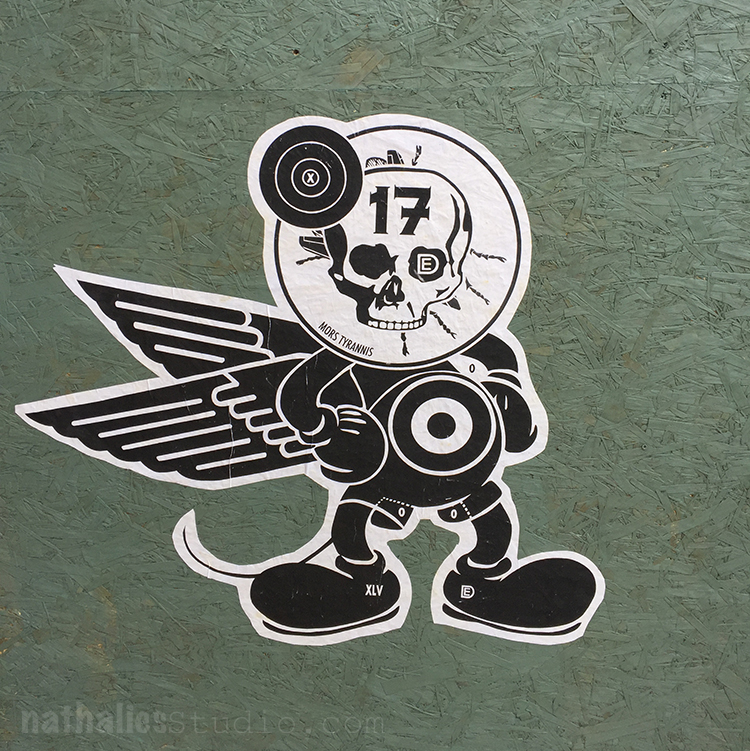 On a construction wall around the corner a paste up by Dylon Egon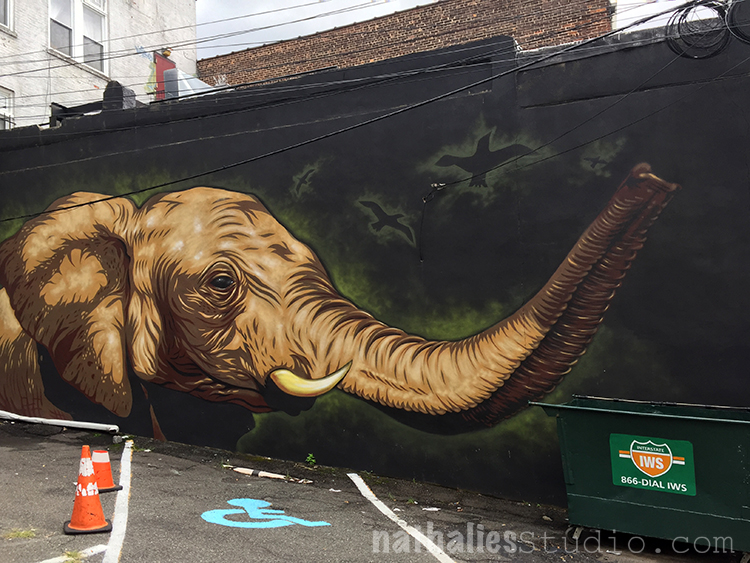 And of course…as I am such a dork for elephants …and btw- this has been a block from my place for a long time – how did I miss it so far – by Mr. Prvrt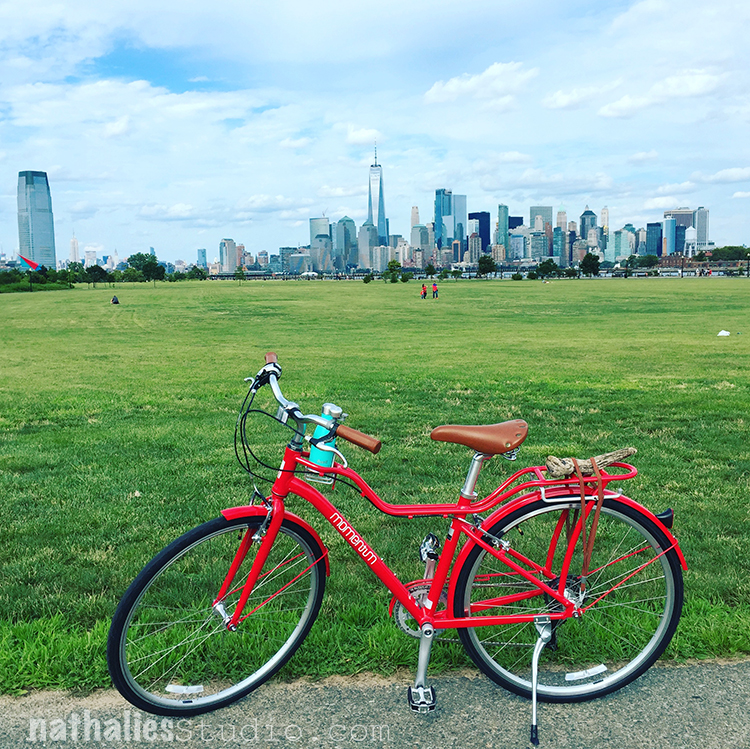 And last but not least my new fire red bike with which I am strolling through the hood a lot this summer. As you can see I found a piece of drift wood on the water side on that tour, so of course that had to come with me ;)
Hope you enjoyed this stroll and that you had a great time strolling around in your own hood for some inspiration as well.