In the mornings I play in my art journal to get myself into the creative groove and break the ice – so to speak- and get ready to paint. I recorded and fast forwarded my morning ritual for this video – and hope you enjoy it. Take it as what it is – a morning art journal play- not a tutorial.
Creative Icebreaker #8, April 2017 from Nathalie Kalbach on Vimeo.
Here is the art journal spread I created in the video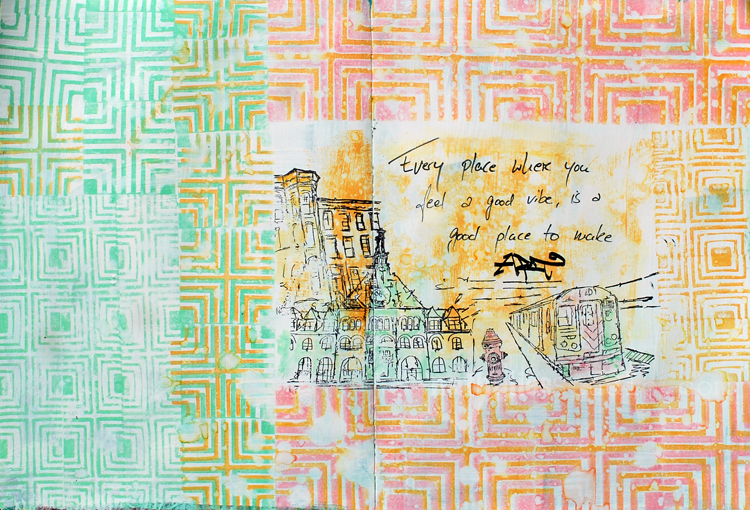 Here are the supplies I have used in my Creative Ice Breaker video above – some links are affiliate links.Please note that my Manhattan Minis will be available soon- some select stores carry them already (The InkPad, Scrapbook Centrale) and I will soon too :) )

I hope you enjoyed the little glimpse into my morning warm up play! Have a wonderful and creative day!