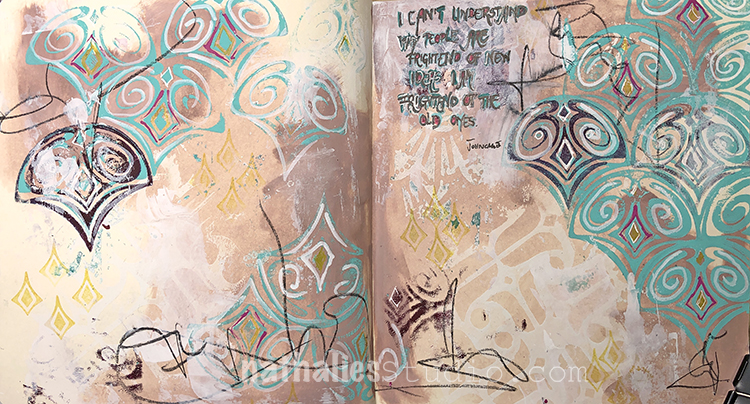 "I can't understand why people are frightened of new ideas. I am frightened of the old ones." John Cage. A great quote and definitely a nice reminder to not get stuck in the same old same old.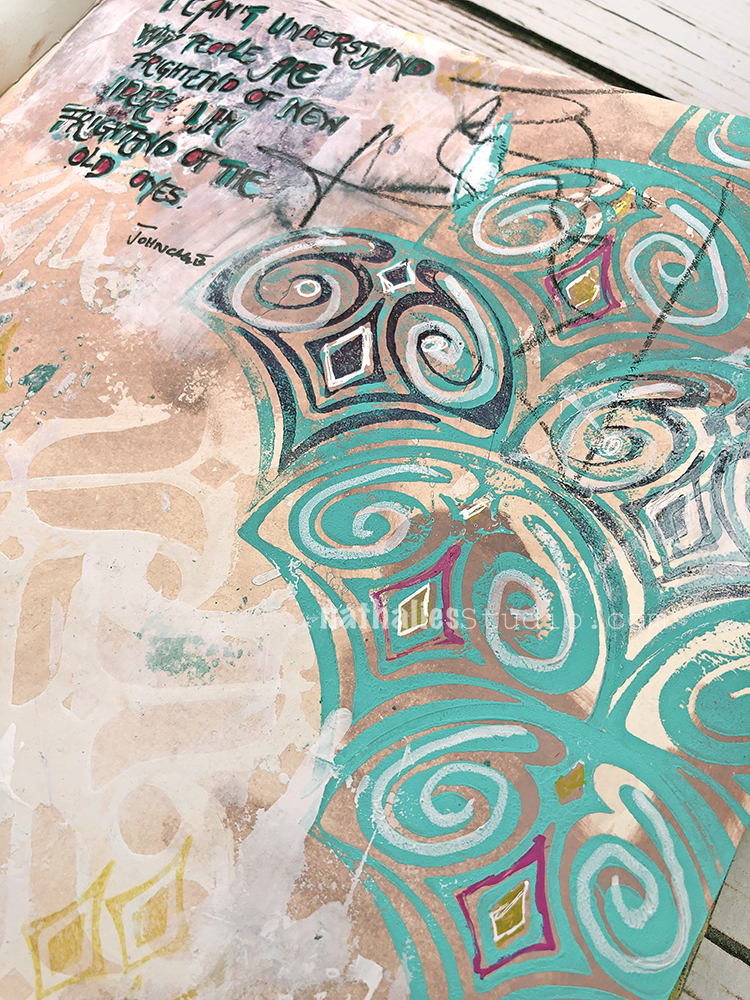 There is a lot of little techniques going on in the background here – I used my Amsterdam stencil to make a negtive print with spray paint. Then a wash with gouache and acrylic paint on top. Next I used a Fan-fare rubber stamp with yelllow Moonlight Duo ink. And finally I finished with my Fairview Fan foam stamp and brayered on paint.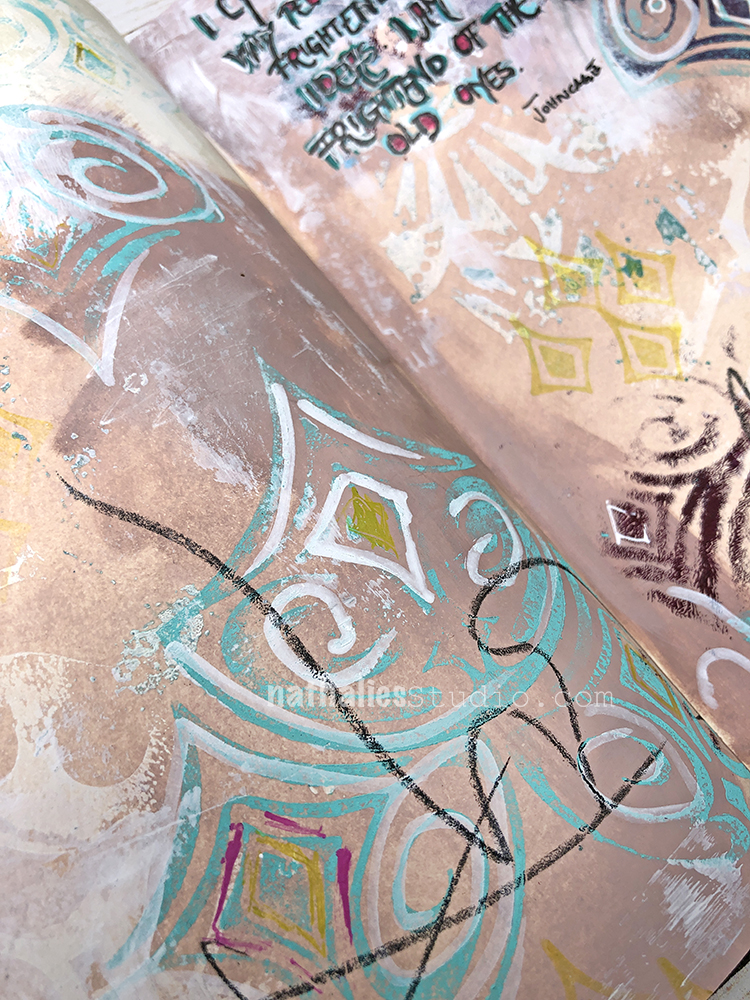 At the end I added a bit of scribble with a Stabilo All pencil.
Here are some of the supplies I used: