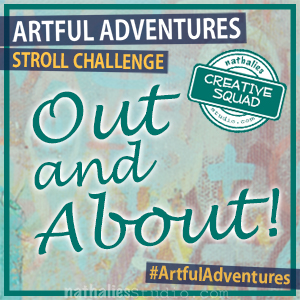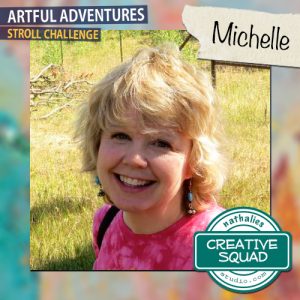 Hello from the Creative Squad!  This month the Creative Squad will be playing along with my Stroll Challenge and today Michelle Rydell is sharing a really cool canvas panel using my Stroll Through the Hood #2 stamp set, and working with the prompt words Sky and Loud and the theme Out and About – Sometimes it's hard to see all the cool and inspiring stuff that's right under our noses. This month we hope you will join us in our 30 day Stroll Challenge and get Out and About where you live, and find some local inspiration.
---
I took a bit of a different direction with my prompt word – Loud. You see, when I lived in the city, there was loudness everywhere and I loved it; but now that I live in the country, the neighborhood is just the opposite. It's very quiet, and I love that too. So I had to think about it awhile; and then it hit me. What's loud in a different way, and also connects my old neighborhood in the city to my new one in the country? The gloriously loud colors of the sunset!
This was my photo for the prompt "sky," and I'm also using it for "loud."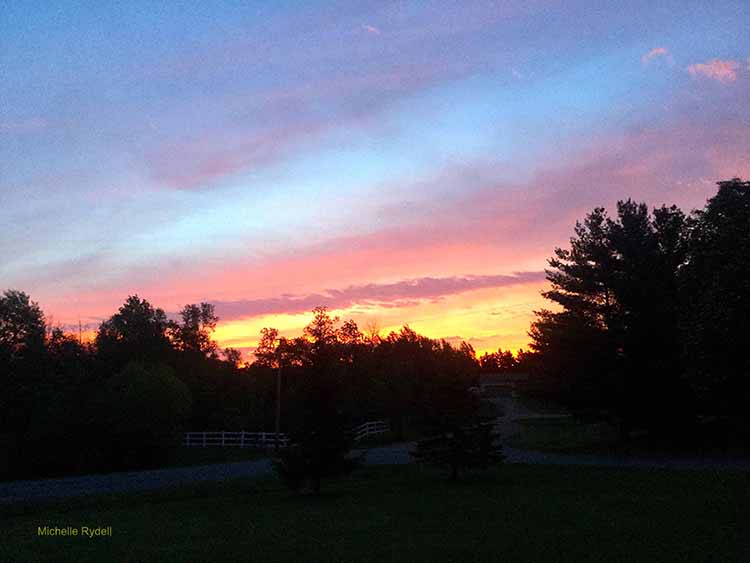 My idea was to recreate the colors of a city sunset with watercolors. Here is the step-by-step…
I first stamped the Main Station and Warehouse stamps from Nat's Stroll Through the Hood #2 stamp set numerous times onto dictionary paper, to give it a bit of a grungy look…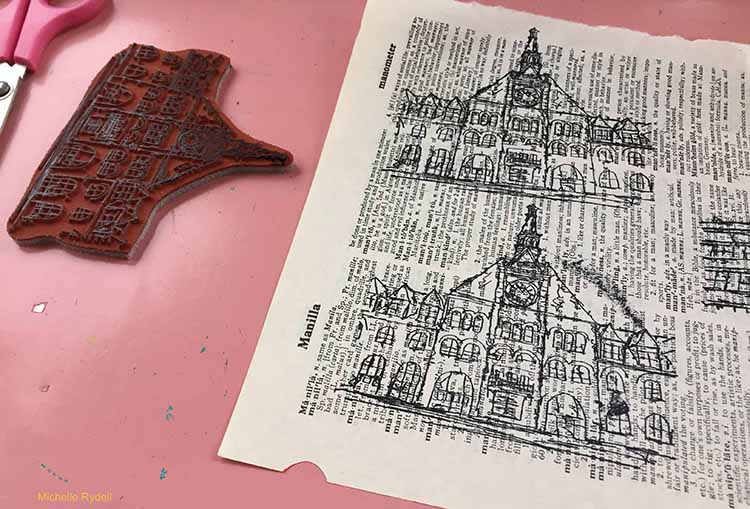 I cut out the buildings and arranged them on the background till I had them how I wanted them to be. This gave me an idea of where to start with the watercolors…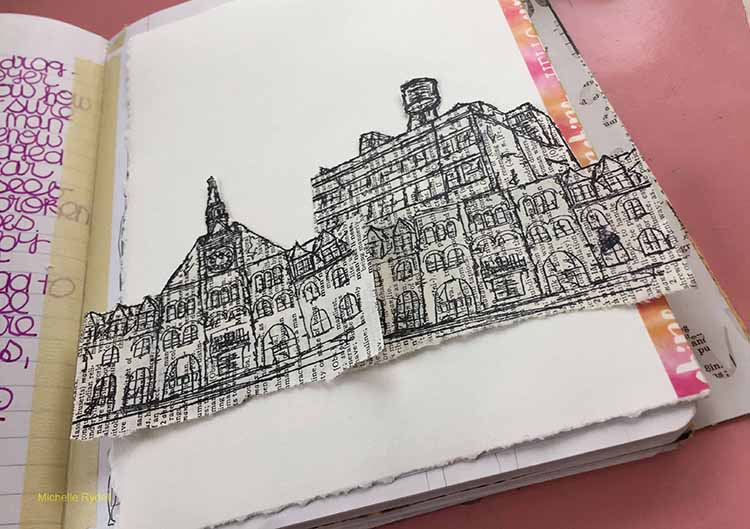 I put the buildings to the side, and started on the sky. In order to create soft edges and allow the colors to blend, I wet the paper first… From there I slowly started building the layers of color, always allowing them to bleed together. They were very light at first, but with each layer got more intense…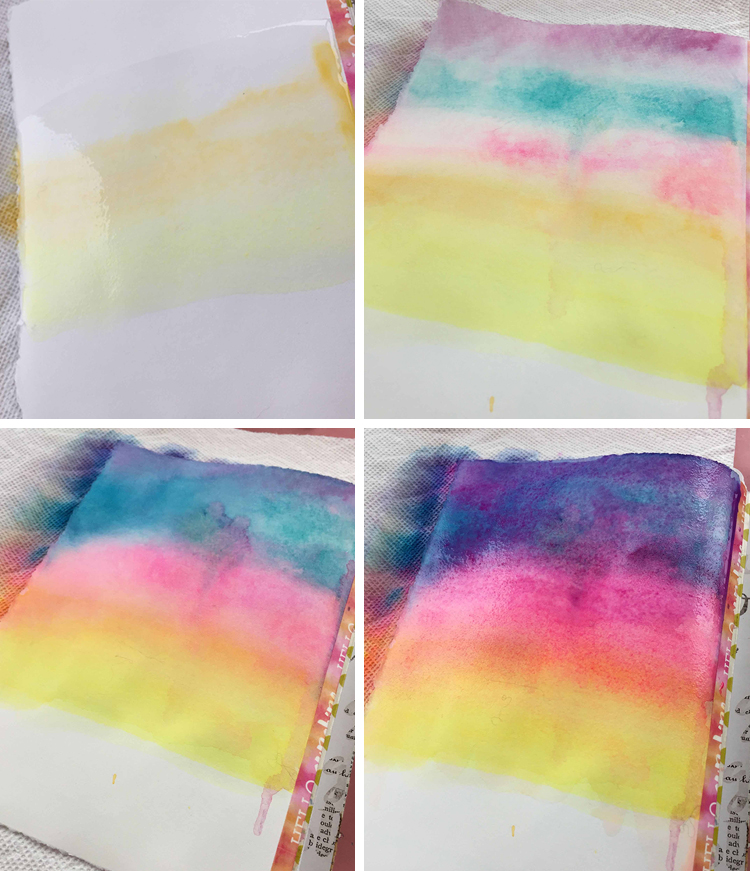 Stars were added to the sky by flicking some high flow acrylic with a stiff brush…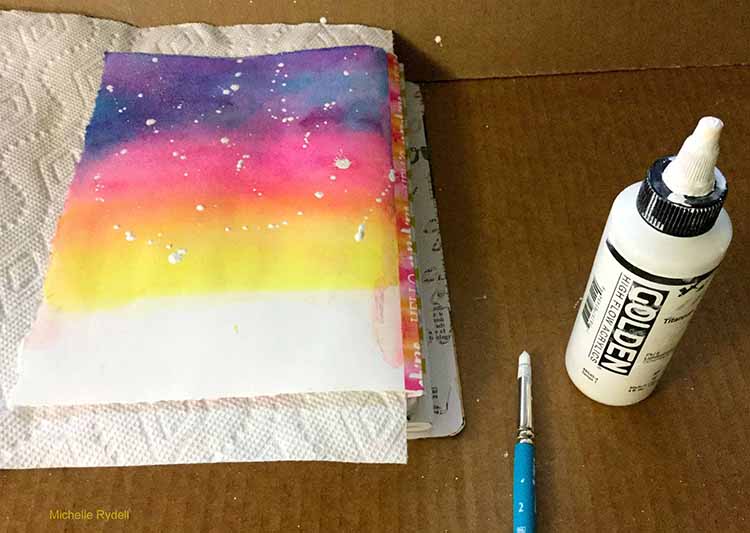 When the page was completely dry, I pasted down the buildings with a glue stick. The warehouse in the back was colored with a light grey tombow marker, to make it recede a bit…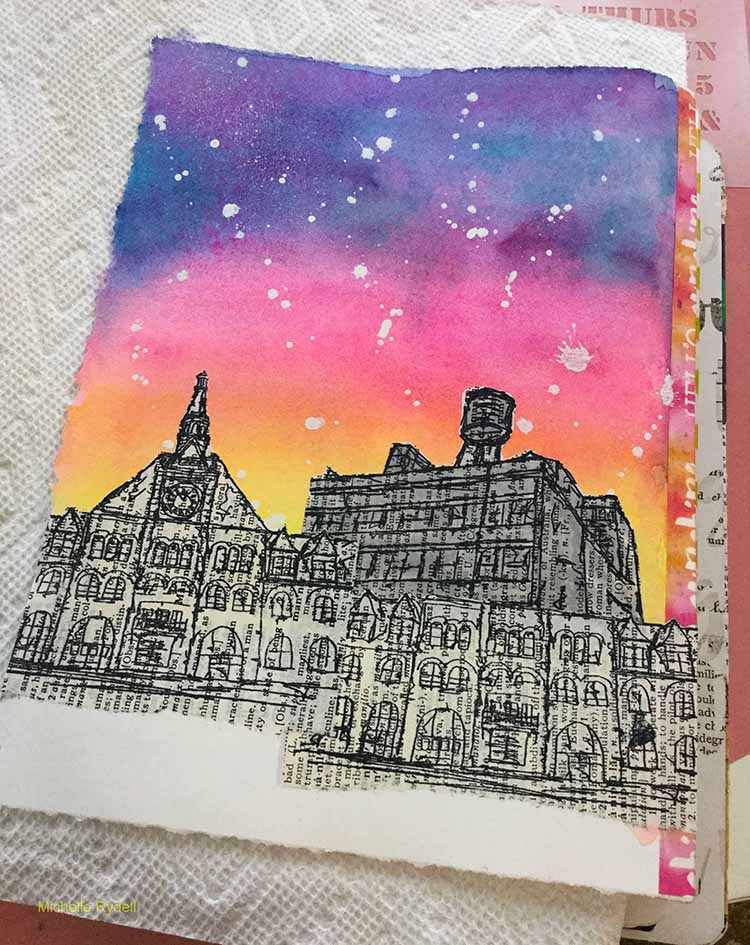 I outlined each building with a stabilo pencil and added water to grunge it up a bit. I also added a mixture of stabilo pencil and grey acrylic to create a street in front of the buildings…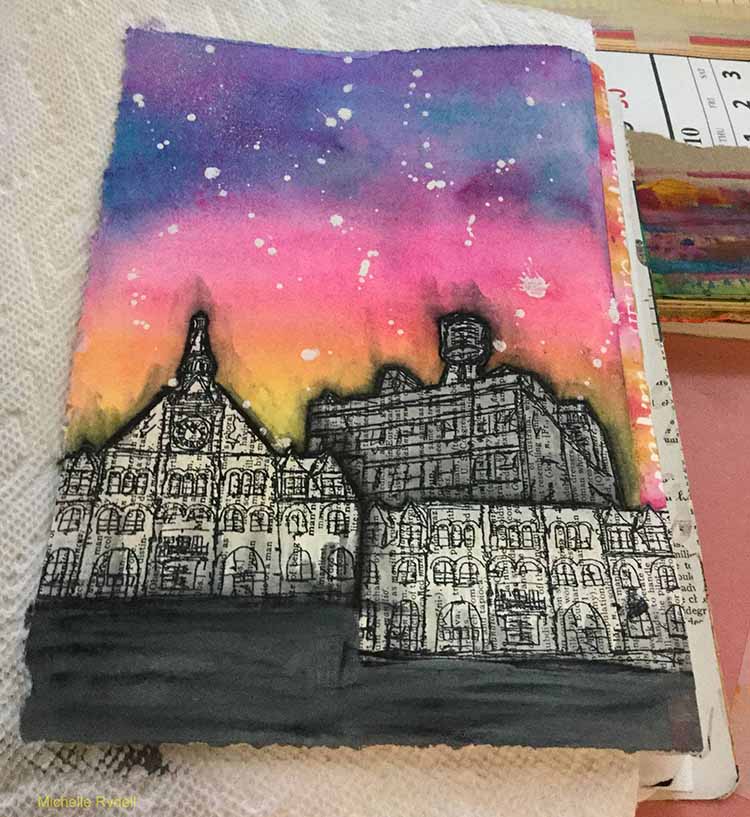 I finished off the page with a quote and outline done with paint marker; and some journaling on the bottom done with a white gel pen.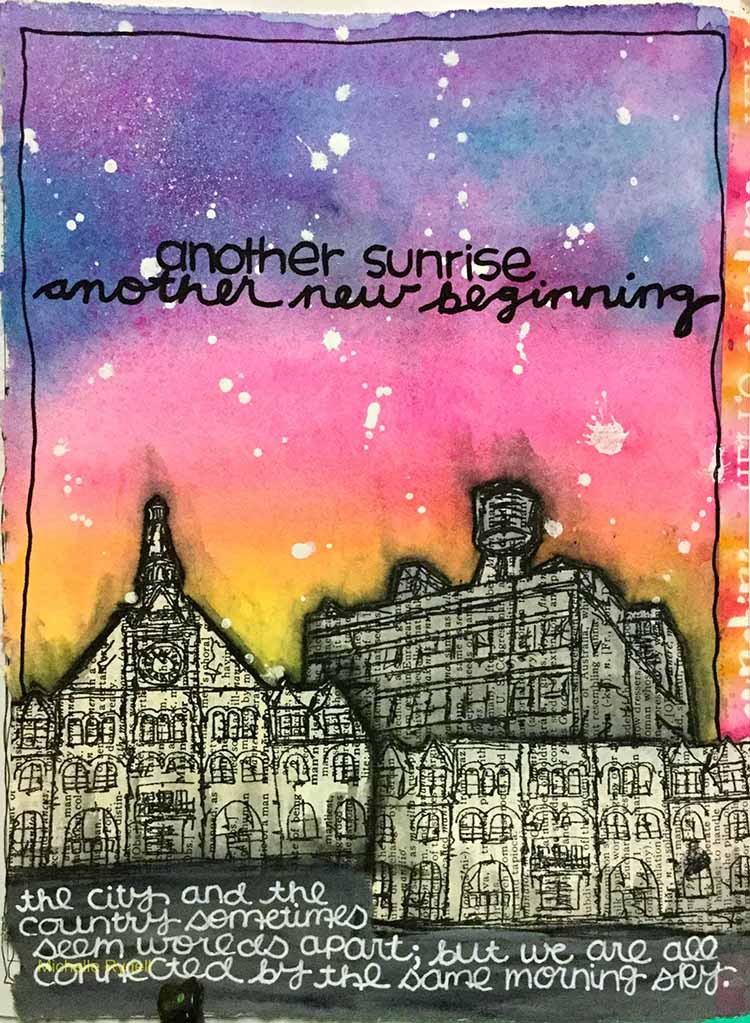 ---
Thank you Michelle for a beautiful spread and a gorgeous cityscape :) She used these supplies – some links are affiliate links:

Play along with us this month and join the 30 day Artful Adventures Stroll Challenge! I love to see how you interpret our monthly themes. Email me how you used my stencils and stamps with the theme and email me an image – I would love to share your projects in my "n*Spiration From Around the Globe".