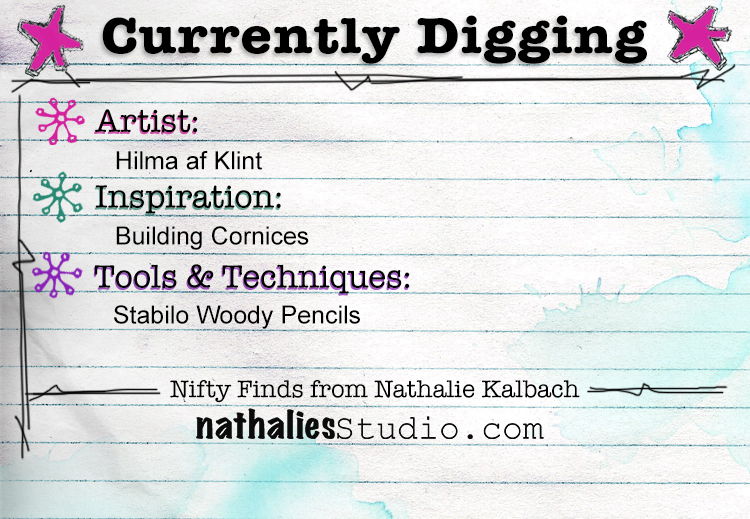 Once in a while I thought I would share with you some nifty finds – like an Artist who's work caught my eye…, some Inspiration or the what, when and where that caught my eye and got my creative juices flowing, and Tools & Techniques I am currently digging like a new way to use a material or an application that I'm taking away. Hope you enjoy this.

Recently I saw the work of Swedish artist Hilma af Klint at the Whitney Museum and took notice of her unique style. She was painting abstractly before almost anyone else was and I was actually shocked by the dates on her paintings.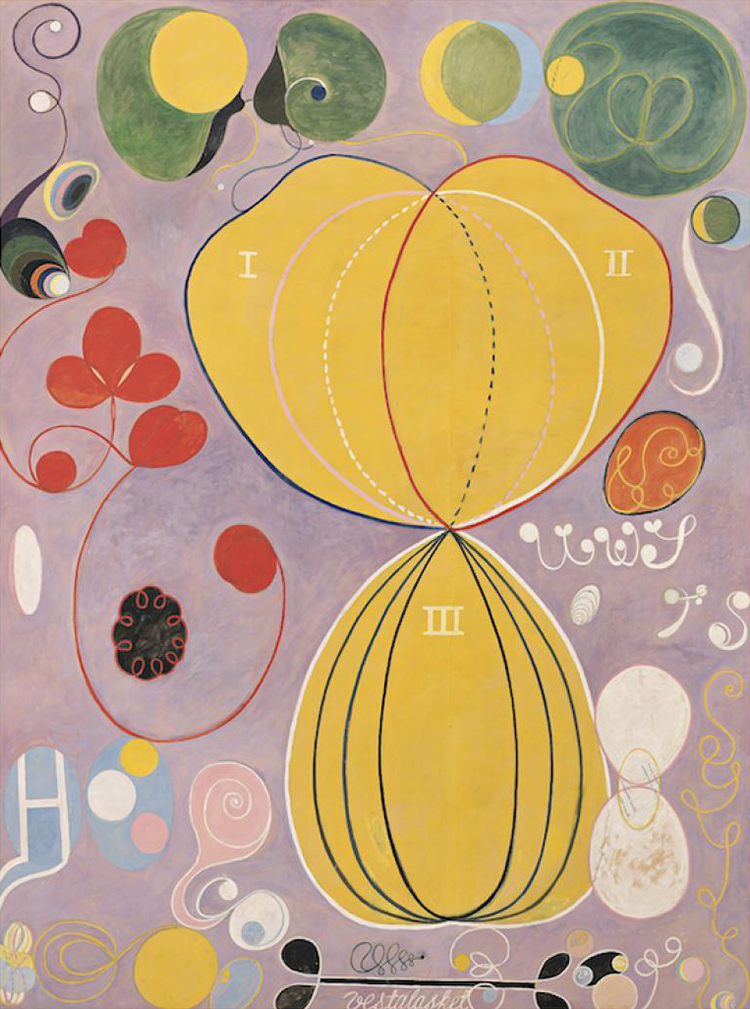 "Group IV, No 7. The Ten Largest, Adulthood", 1907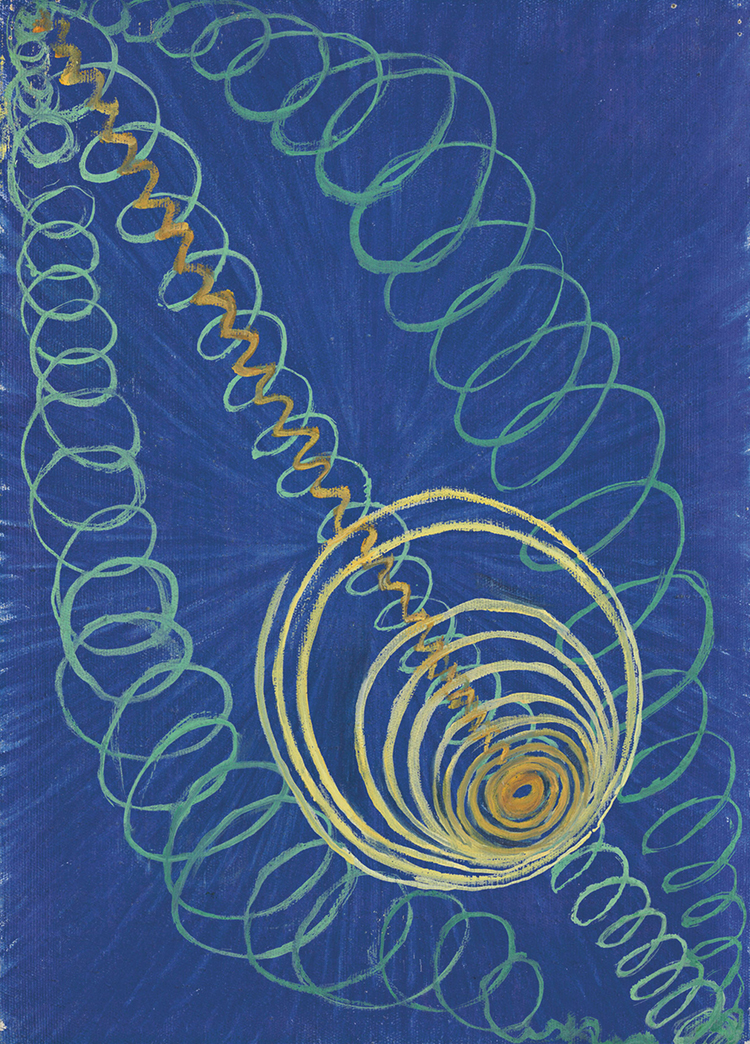 "Primordial Chaos, No. 16, Group I", 1906-7
I am looking forward to her upcoming show soon at MoMA to learn more. She was a pioneer in the art world and someone that I am excited to know more about.

This month my inspiration is… Building Cornices! Yup, the kind on houses and buildings :) I am always checking out the old buildings in my hood and noticing the architecture. I love the details and once you start looking up, you will see all the ways they topped them off way back when.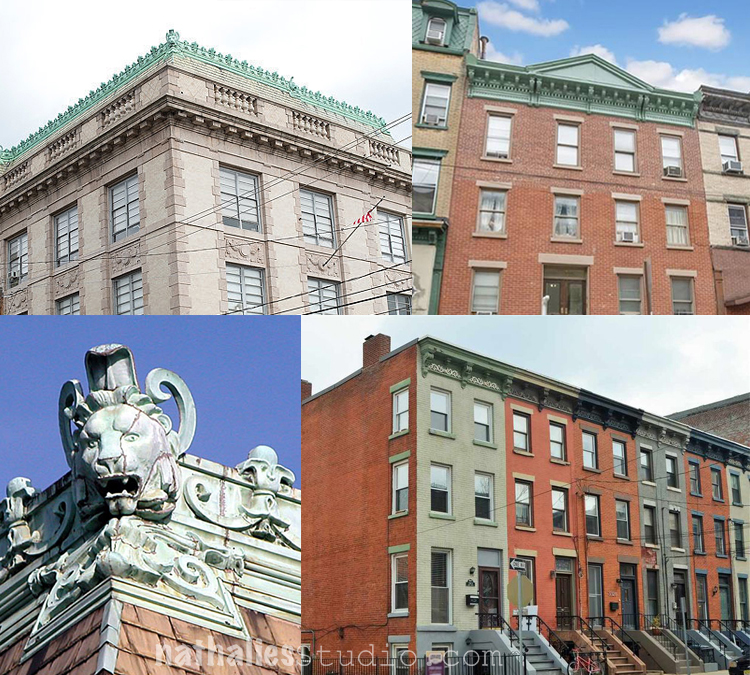 In my neighborhood green seems to be a popular paint color.

I am joining everyone who is already a fan of Stabilo Woody Pencils :) Recently I made a card using my new Central Ave stencil.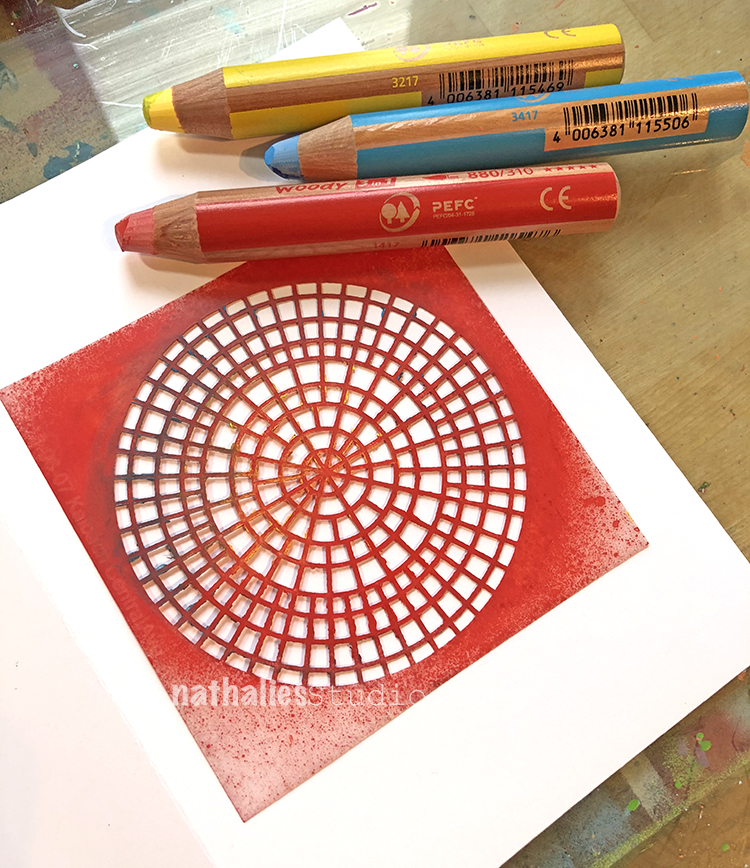 I used a wet brush to blend the colors.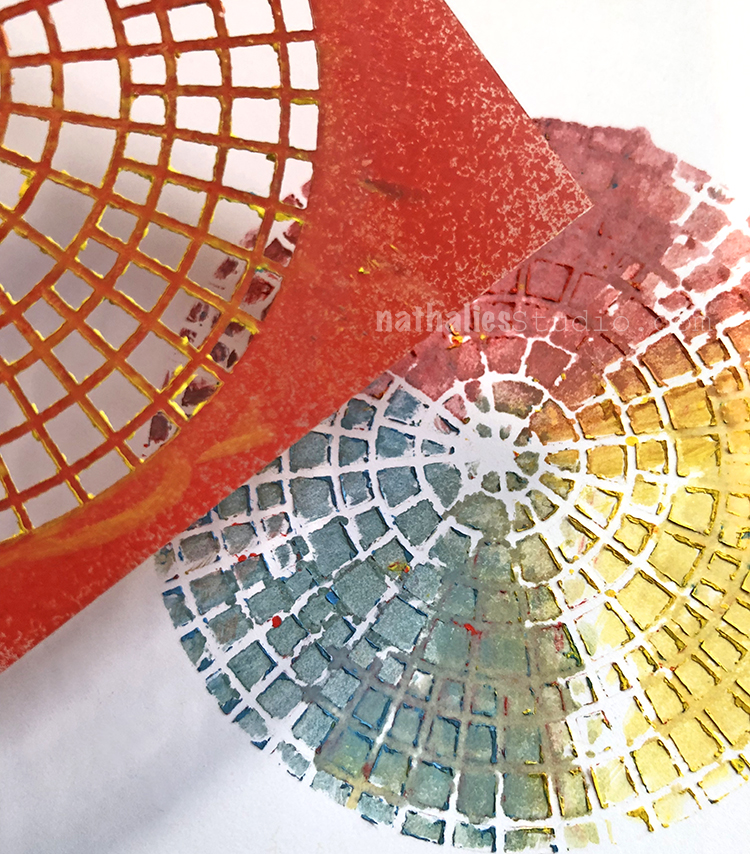 I like the built up texture that they left behind and how easy it was to get different hues with just a few colors.
Also I'm discovering that they're fun to use with foam and rubber stamps too, or just to scribble! Sometimes a chunky tool is just the thing you need to loosen up.
What do you think of this month's Currently Digging stuff?