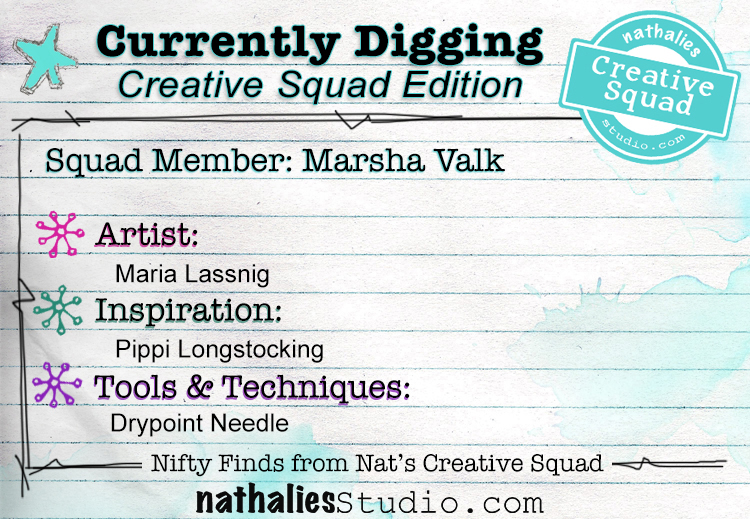 It's time for a special edition of Currently Digging – with my Creative Squad! Once in a while I like to share with you some nifty finds – like an Artist whose work caught my eye…, some Inspiration that got my creative juices flowing, and Tools & Techniques I am currently digging. Today I asked Marsha Valk from my Creative Squad what SHE is Currently Digging :) Hope you enjoy this.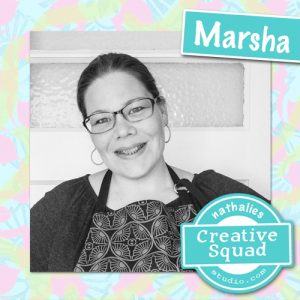 ---

Maria Lassnig – I love to go to museums, and it's more than often the unexpected, bonus exhibitions that take me by surprise. A couple of weeks ago I went to see the Hockney exhibition at the Van Gogh Museum in Amsterdam. The Van Gogh Museum is always quite busy, but this time, the crowd was huge, and I could not get out of there quick enough. The Stedelijk Museum is right next door, so I decided to pop in there to have a look at the Maria Lassnig retrospective. I had no clue of who she was or what she made, except that it had to do with body awareness. I did not expect to be captivated by her art, but I was! Her works of art aren't always easy to look at (the themes aren't easy either), but they're also beautiful and moving. The thing that struck me right away was her stunning colour palette. She used the same palette pretty much throughout her oeuvre. I'm so glad I got to see some of it!

Pippi Longstocking – If you ask me about a particular book or movie that has inspired me to create lately, then it has to be Pippi Longstocking! The movies are pretty much etched into my memory because I must have seen them annually during my childhood. I hardly ever have just one source of inspiration though. In general, you can probably group the things that instantly grab my attention by theme. A major one right now is 'anything printmaking', and another one is 'anything Barcelona'.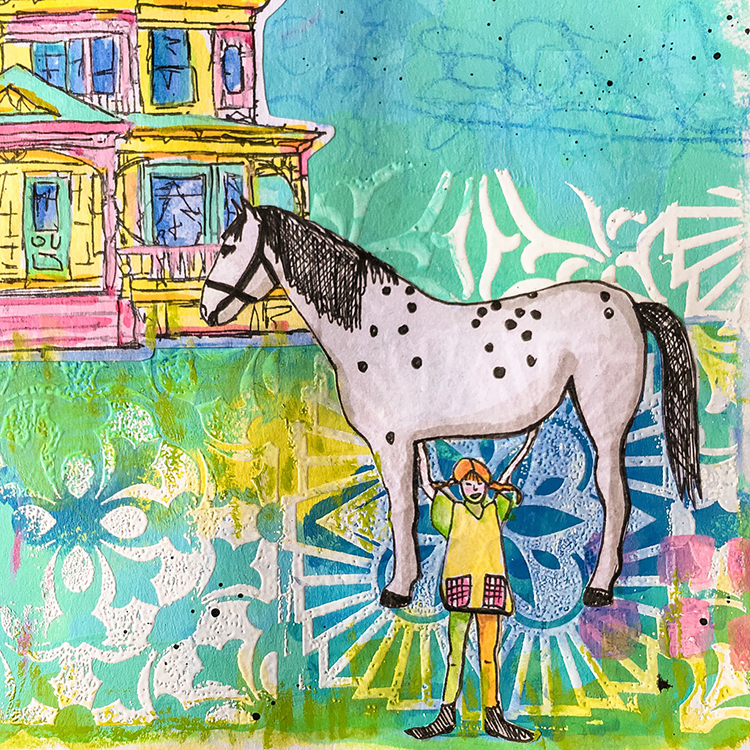 Drypoint needle – This is my favourite drypoint needle. I know it doesn't look like much, but it's by far the most exciting tool I have right now. I go to a weekly printmaking class, and I've been learning different intaglio and relief printing techniques. There is still lots more to learn, but it seems like I enjoy drypoint, because I've been creating drypoints for weeks on end now. It takes me out of my comfort zone, and the needle still doesn't always do what I have in mind, but I guess that's half the fun. It takes time to learn a new skill, so I'm taking it!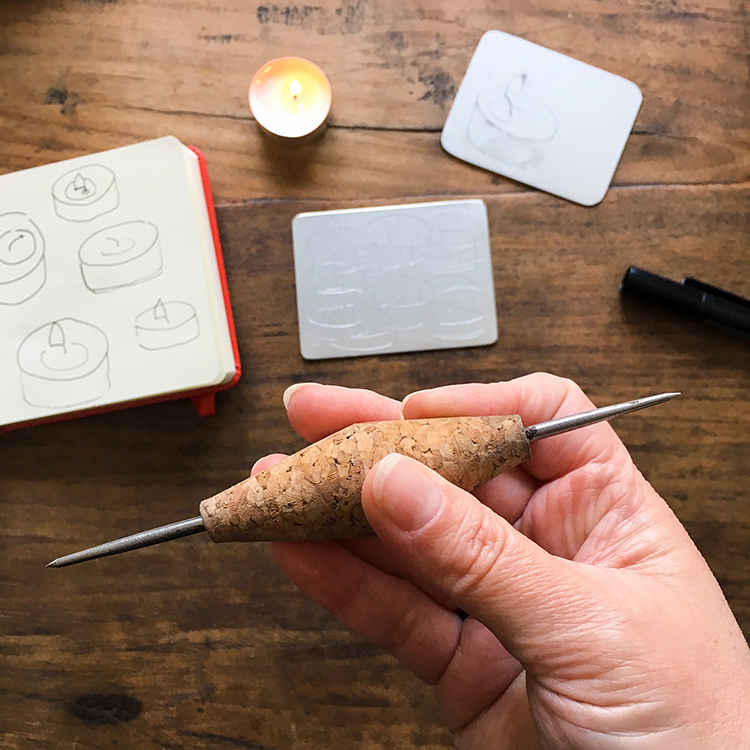 ---
Thank you Marsha! Stay tuned for the next Currently Digging for more unexpected inspiration!