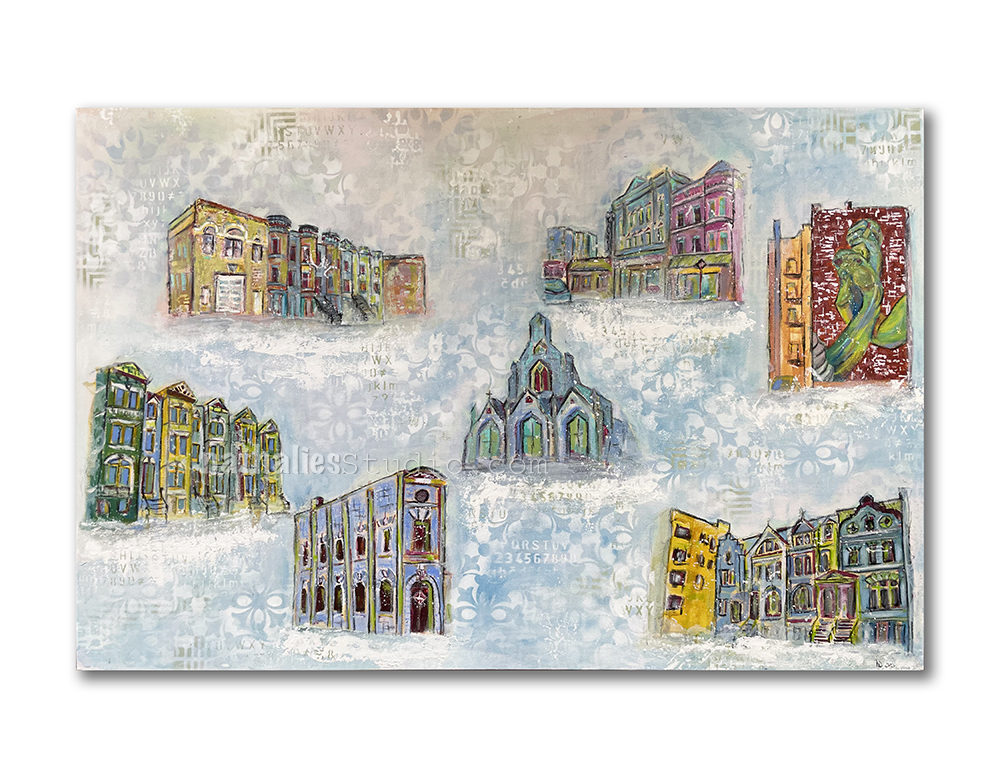 "Gritty" is a new painting of mine that I'm happy to share with you today. The name refers to both a physical state AND a mental/emotional one, and is very appropriate for this piece that is a montage of buildings in my neighborhood in Jersey City.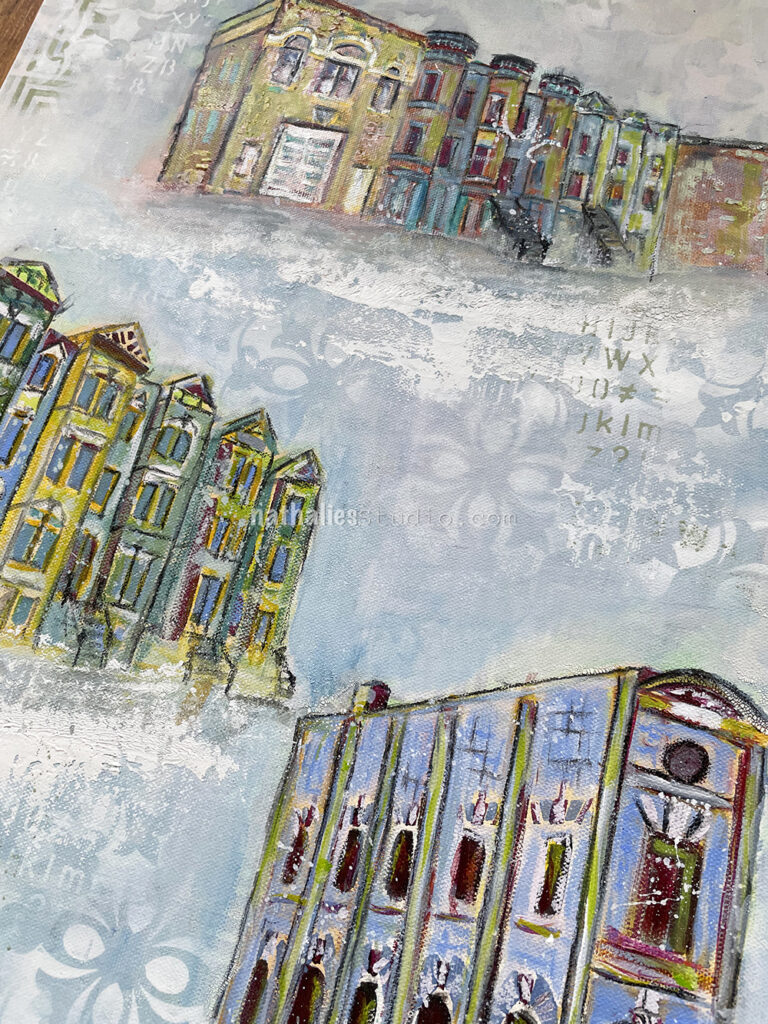 As you know, the history of buildings and their occupants is a fascination of mine and drives a lot of my work on canvas. Sure I love the architecture of older buildings and all those cool design details, but learning the stories behind all that is what really inspires my artwork.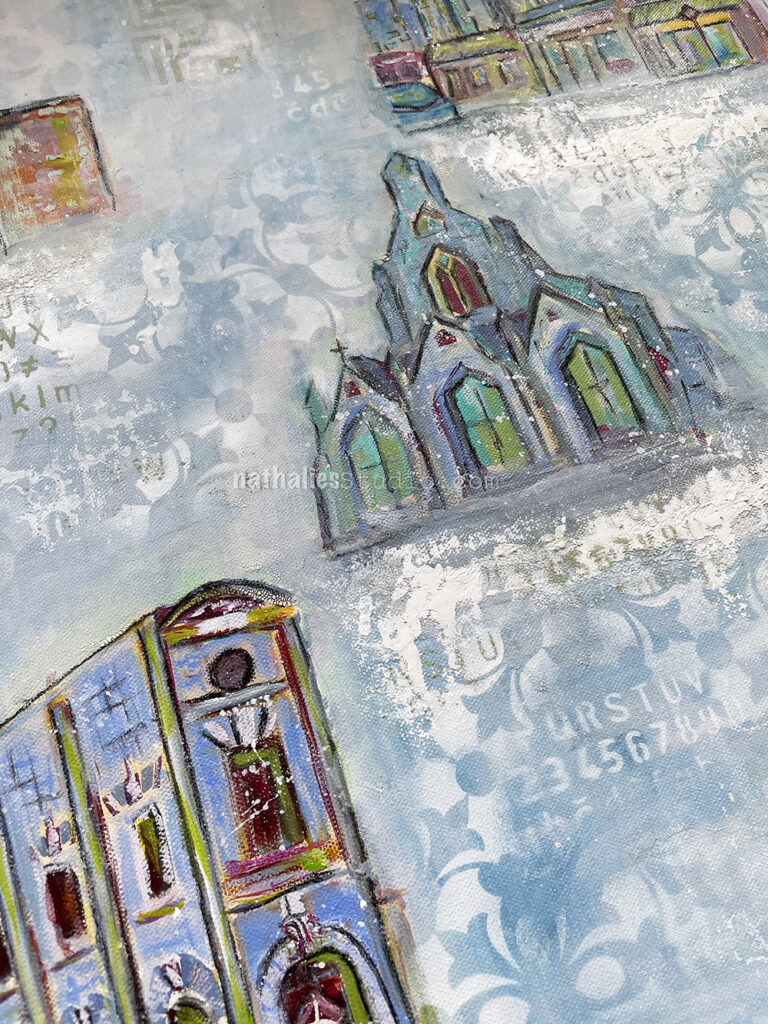 In this painting I used layering in the background with both patterns, letters and numbers to suggest the passage of time and the history that could be uncovered. It's kind of misty and murky and you have to take some time looking to see everything that's there.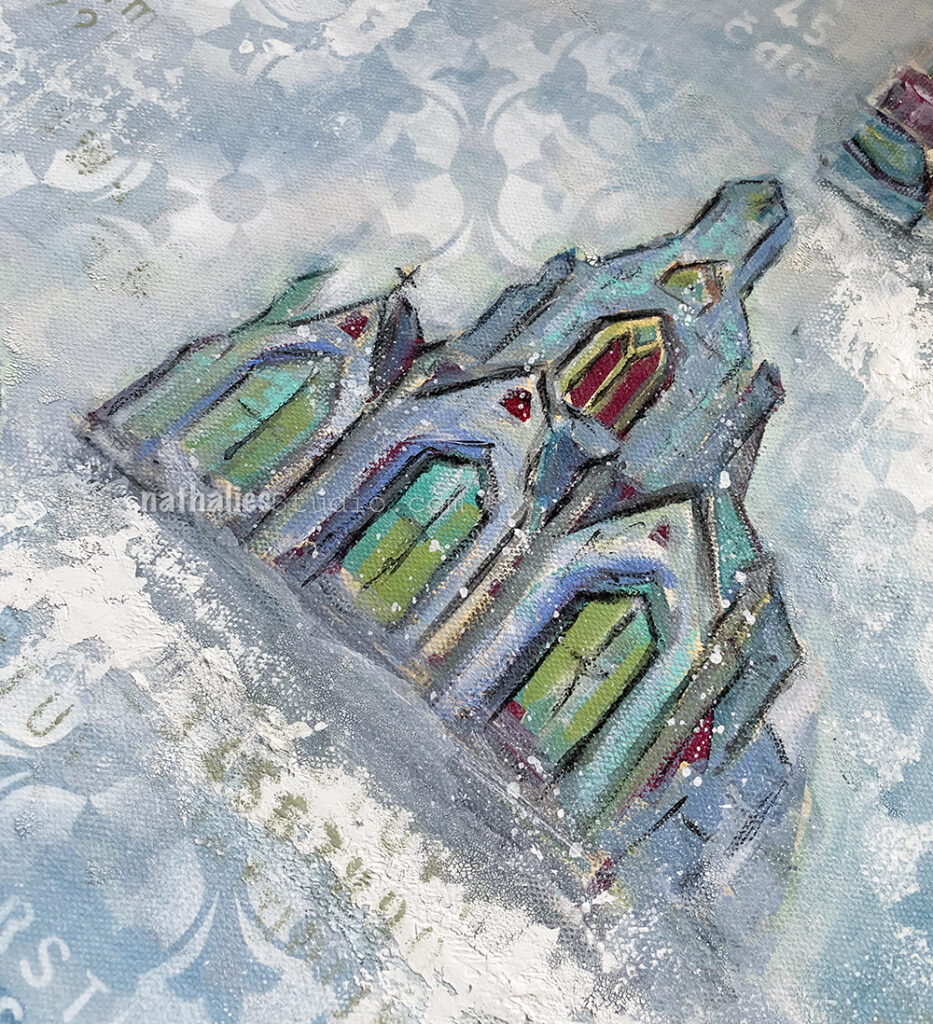 Buildings come into focus like memories, some of the details are there but others fade out.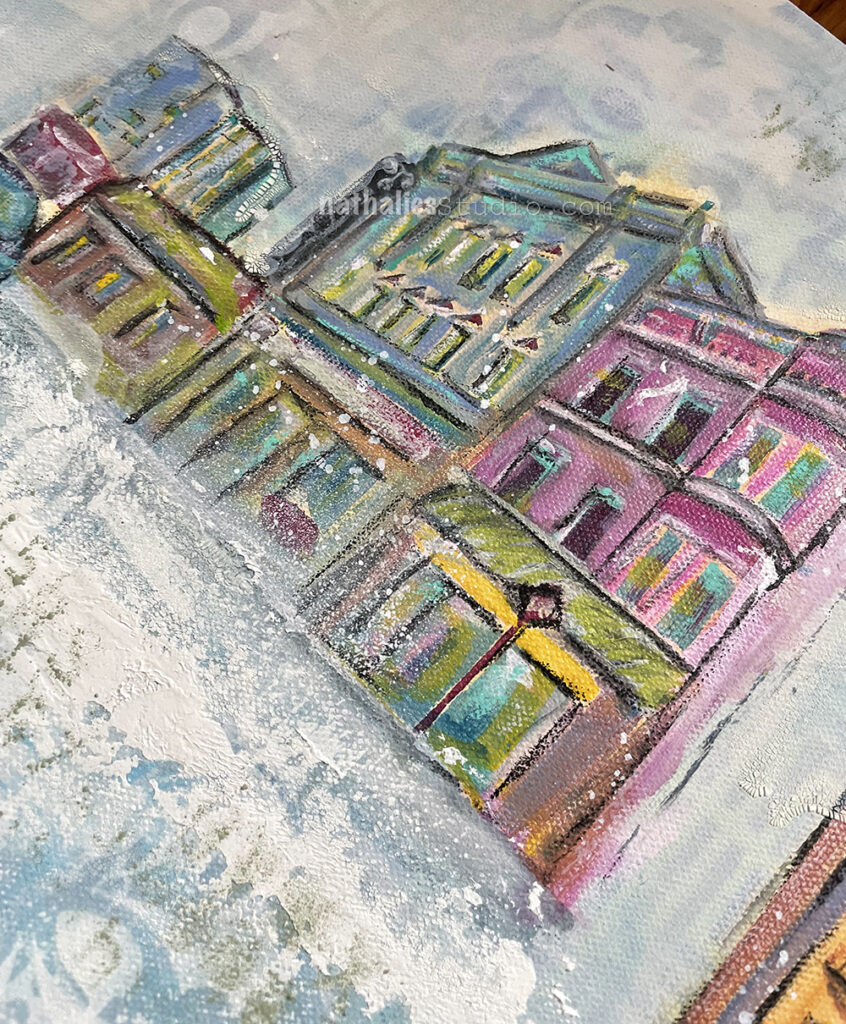 There's a bit of heavy texture – grit – to the painting because hey, my neighborhood has grit, and the more I learn about it, the more I fall in love with the persistence of its residents, both past and present.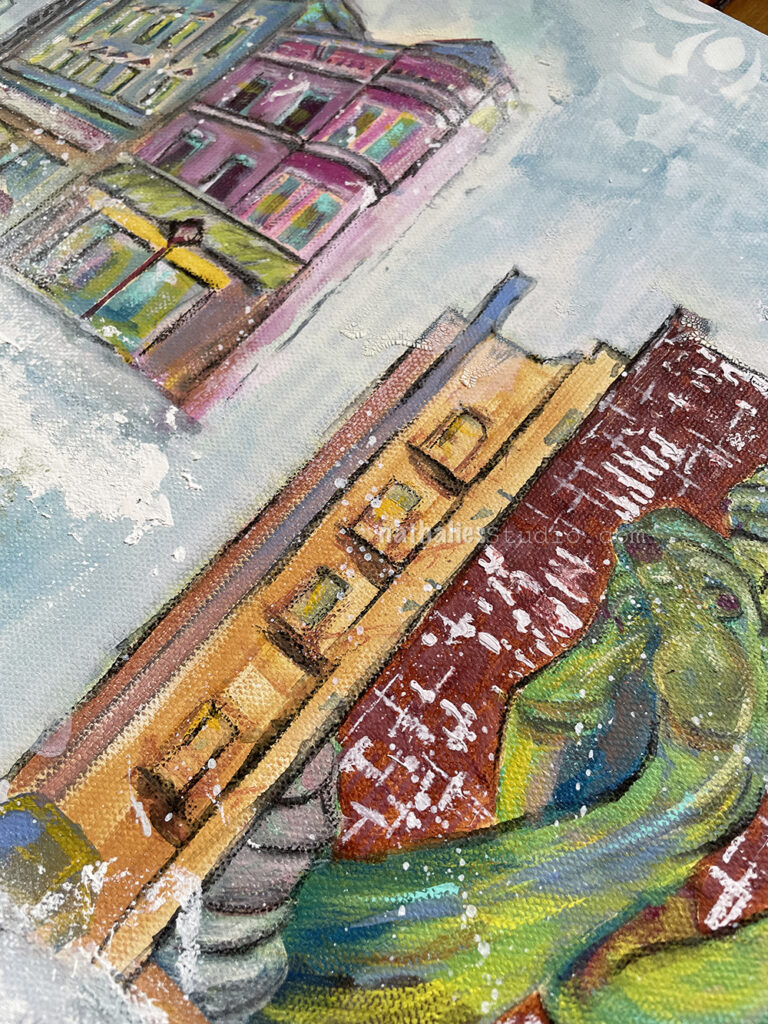 I hope you like taking a closer look and seeing how I look at my local environment :)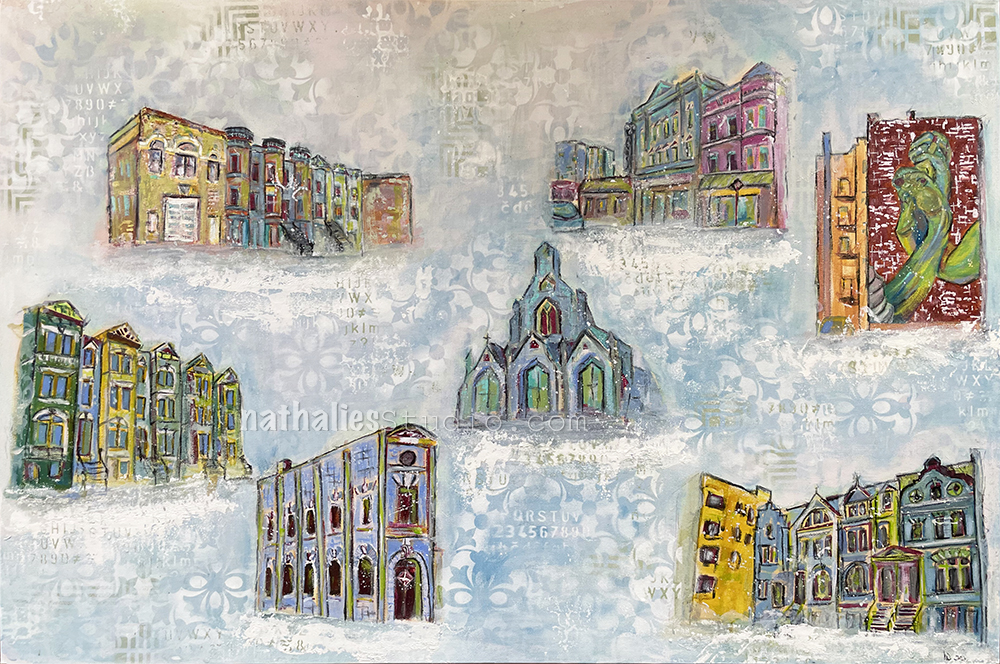 "Gritty" is available here in my shop. The painting measures 24″x36″ and is created using acrylic paint, acrylic ink, graphite, markers, gesso, and spray paint on canvas.