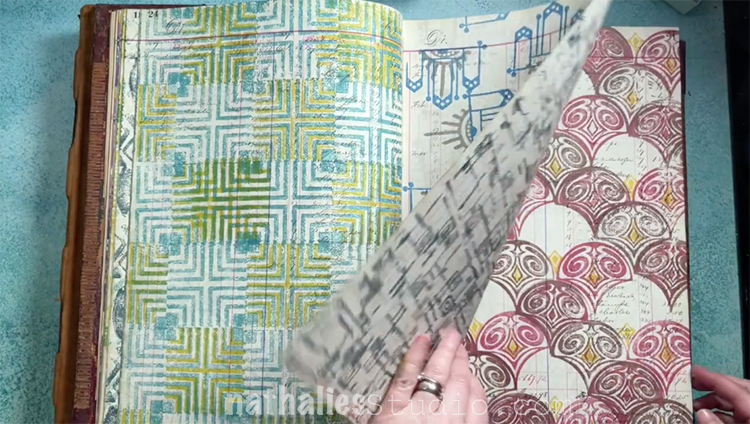 April is over so time to reveal all those patterns I did for Nat and Sarah's April ArtFoamies Challenge in my vintage ledger with my ArtFoamies stamps:
Thank you to all who played along! You can check it out on Instagram with #artcollabChallengeAccepted and it was awesome to see so many playing along with us and accepting the challenge. We will be doing it again next year so stay tuned.
Here are just a few posts that caught our eye – love to see you posting!!!
You can still give it a try – get your foam stamps out and try out some of the prompts from the list below. We'd love to see how you interpret them :)

Be sure to follow along with all of Sarah and my ArtCollab adventures here on the website.