Here are some of the supplies used in these projects: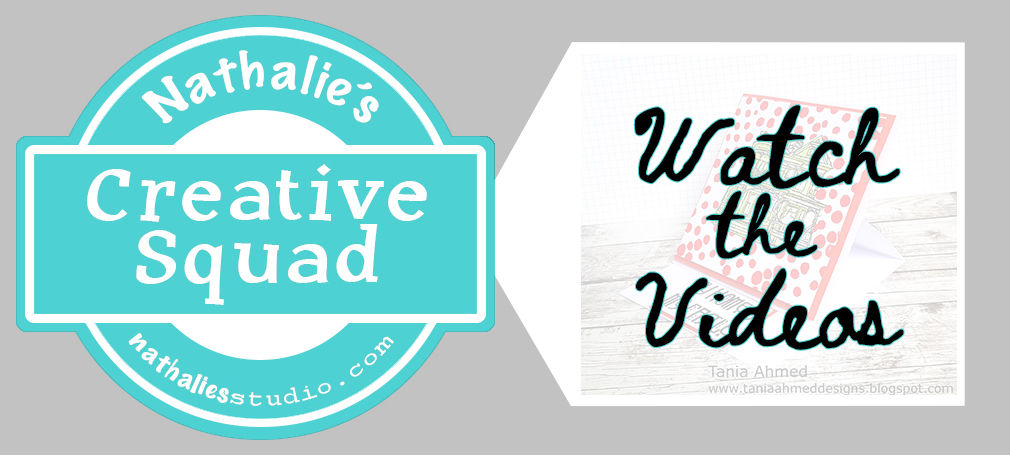 My Creative Squad has made some really cool videos for their projects through the years (what a talented bunch indeed) so I did a little 4 part series where I shared some with you. This is the 4th and final so I hope you have enjoyed them as much as I have. Also I encourage you to check out the Creative Squad archive of projects as an excellent resource for serious artistic inspiration.
---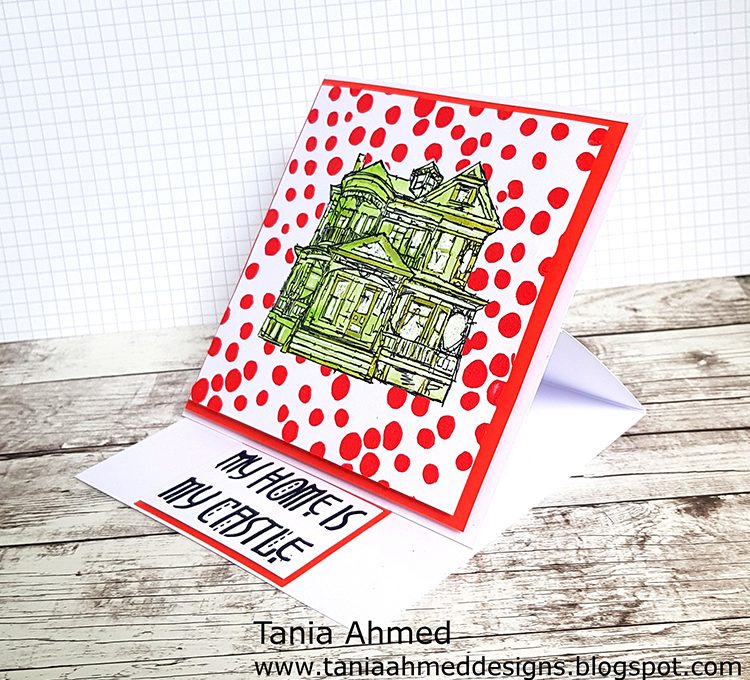 First we have Squad alum Tania Ahmed sharing a fun card with us that she made using my Stroll Around the Block set of house stamps, my My Home is My Castle stamp, and my What's the Point stencil. Our theme was: Inside Outside – Inside can be cozy and warm. Outside is about fresh air and freedom. Are you a homebody or do you suffer from cabin fever? We're creating with these opposites in mind.
Here is the link to her original post and here is the video she shared of her process:
I love the texture Tania creates with my What's the Point stencil!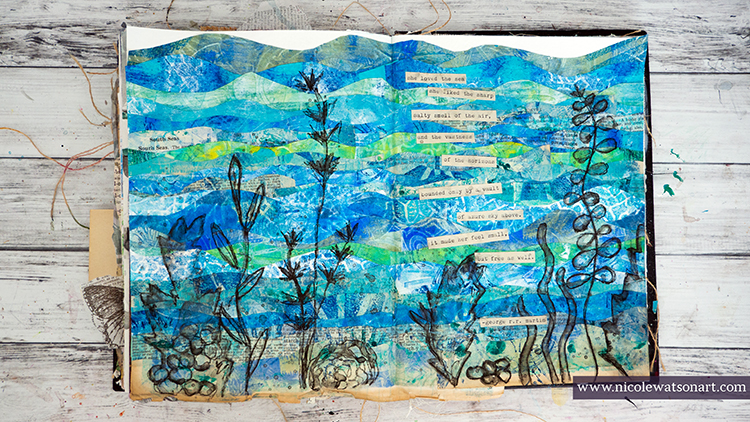 Lastly we have alum Nicole Watson and her magical art journal spread using my foam stamps and the theme: Under the Sea – There is something so fascinating about water. We love being in it, floating on it, relaxing next to it, and it remains one of the last frontiers here on the planet. Create something that is an ode to the sea.
Here is the link to her original post and here is the video she shared of part of her process:
This is a great way to make a whole bunch of gorgeous collage papers!
I hope you enjoyed all the Creative Squad videos I have been sharing. Be sure to check out the archive of their projects – they show so many ways to use foam stamps, rubber stamps, stencils and more in their beautiful mixed media creations.
Here are some of the supplies used in these projects: