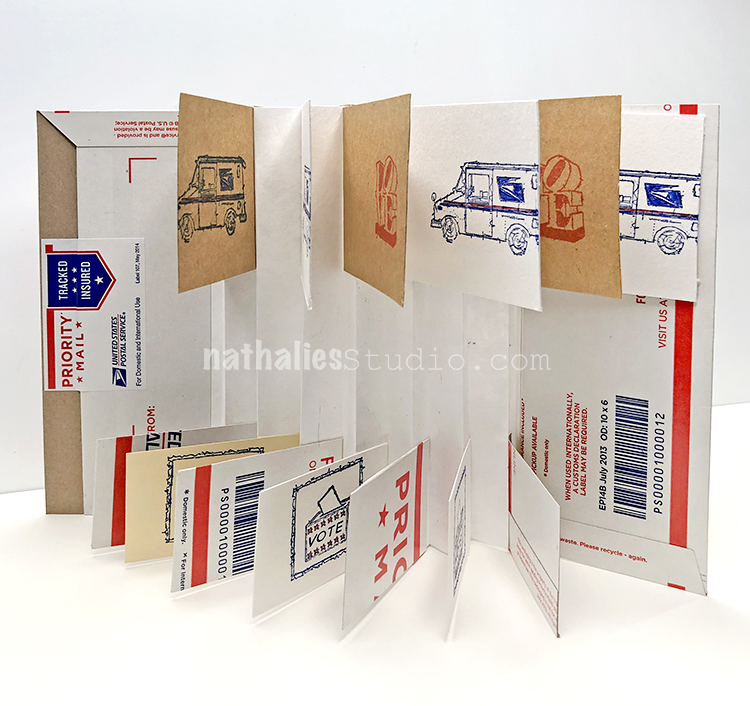 I am continuing with my 5am challenge – For a few weeks now I am challenging myself to get up at 5am each morning and working on a book binding or folding technique to learn something new.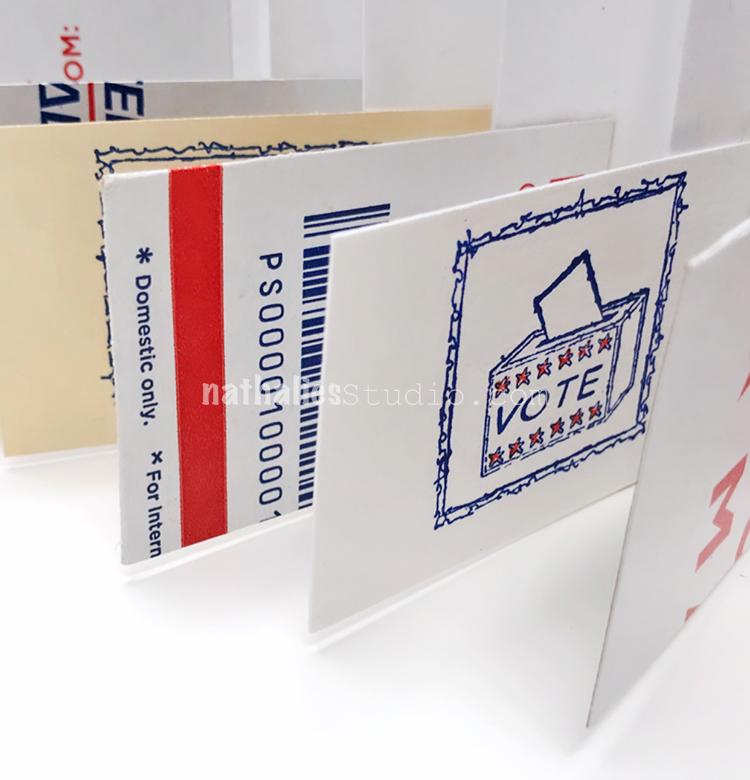 This time I created my Vote Flag Book using old flat rate envelopes, some leftover watercolor paper, and of course my Ballot Box stamp from my #keepyouposted rubber stamp set.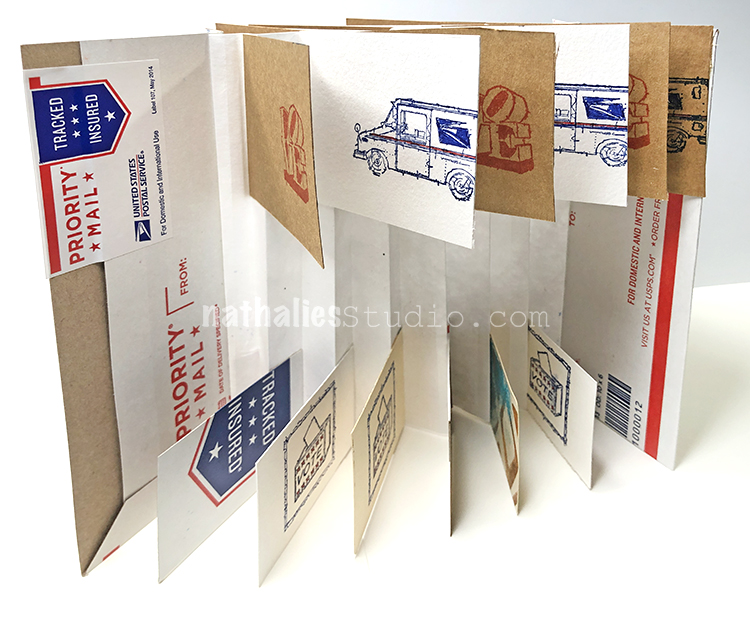 It's an interesting book form – the pages like flags standing in the wind. You can see another example I made in this blog post.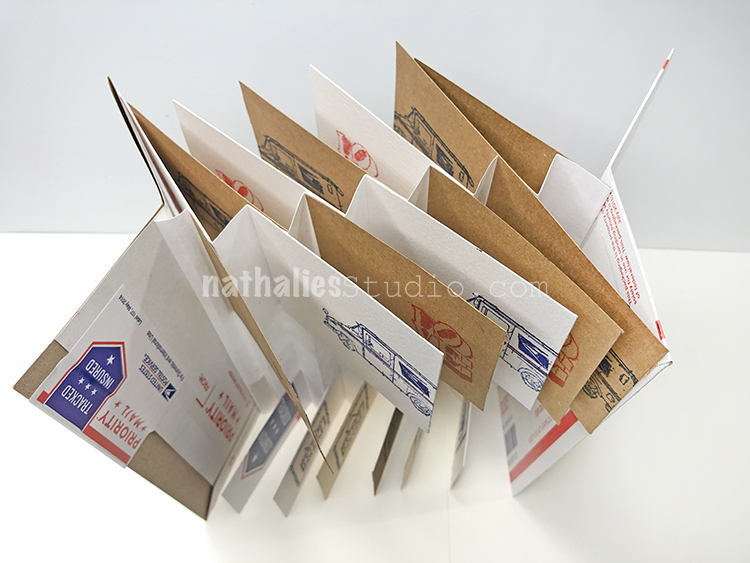 Pretty cool looking and lots of surfaces for stamping :)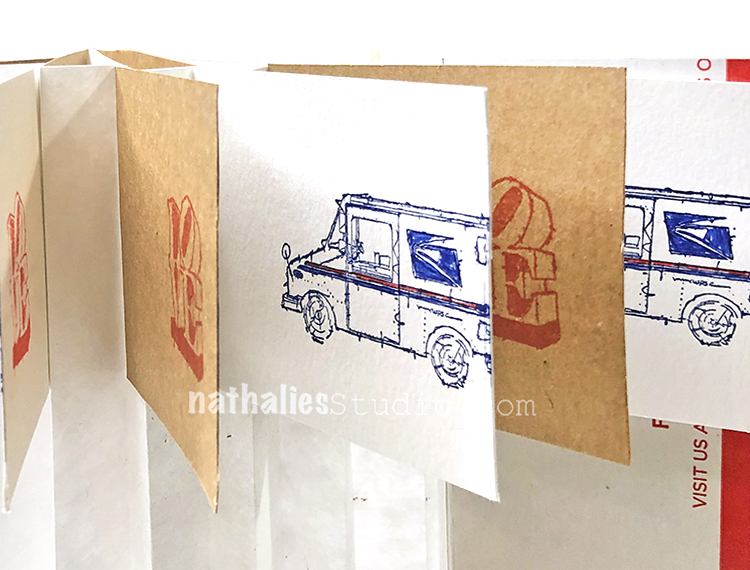 Here I alternated between my LOVE stamp and my Neither Rain Nor Sleet stamp (that nice usps truck) from my #keepyouposted set. For ink I used Moonlight Duos.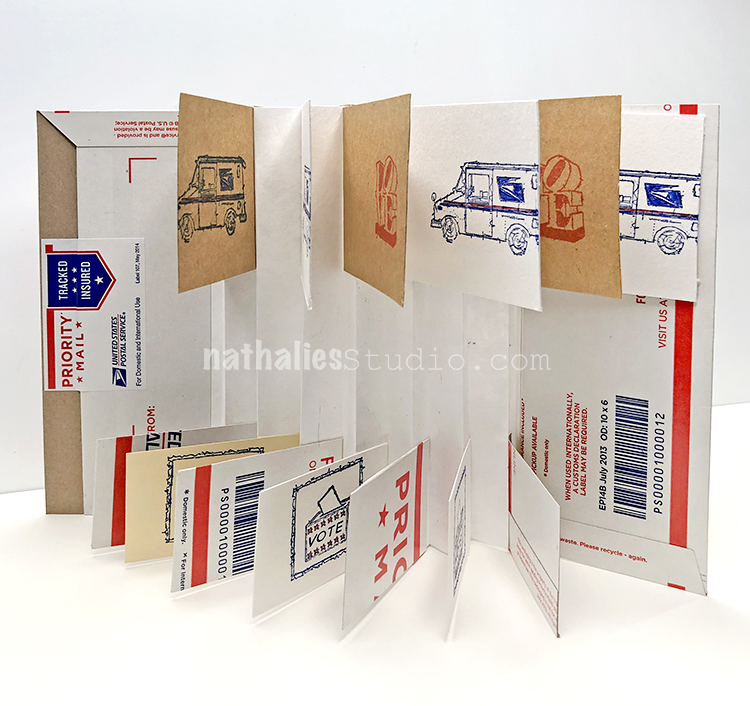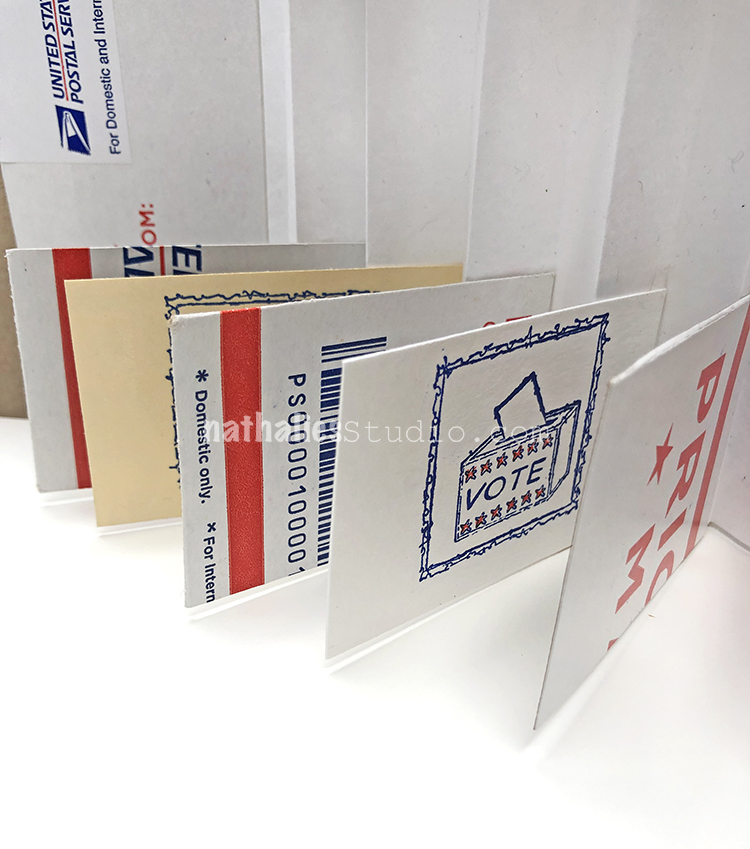 And of course the message here is simple: VOTE!
Here are some of the supplies I used: