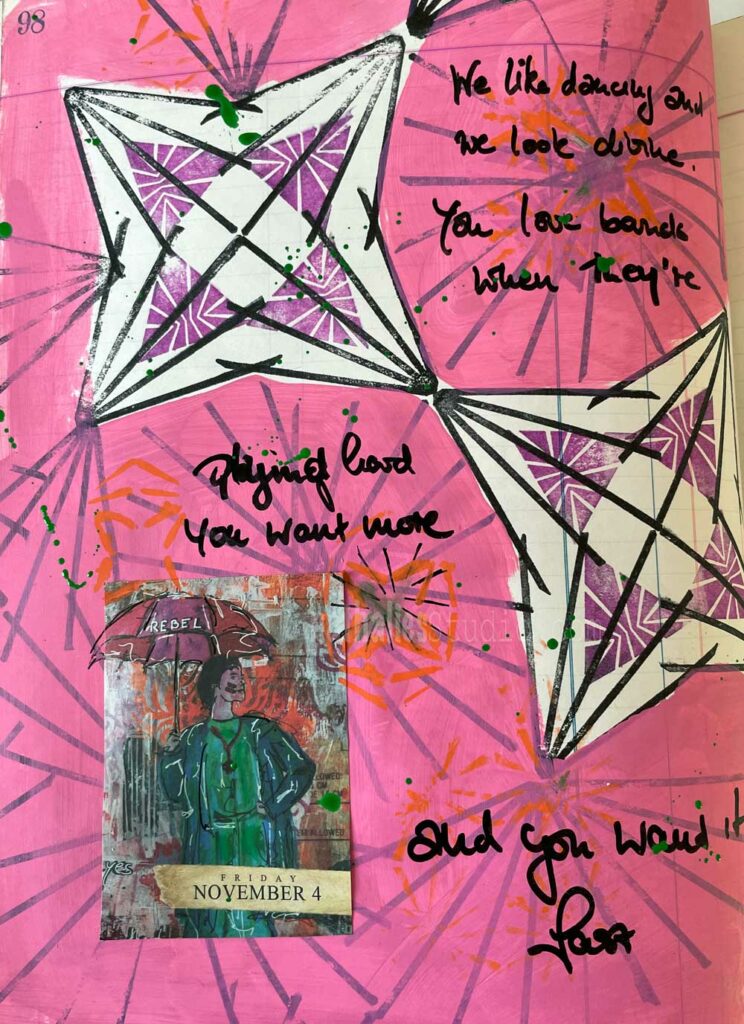 "We like dancing and we look divine.
You love bands when they're playing hard
You want more and you want it fast"
David Bowie – Rebel Rebel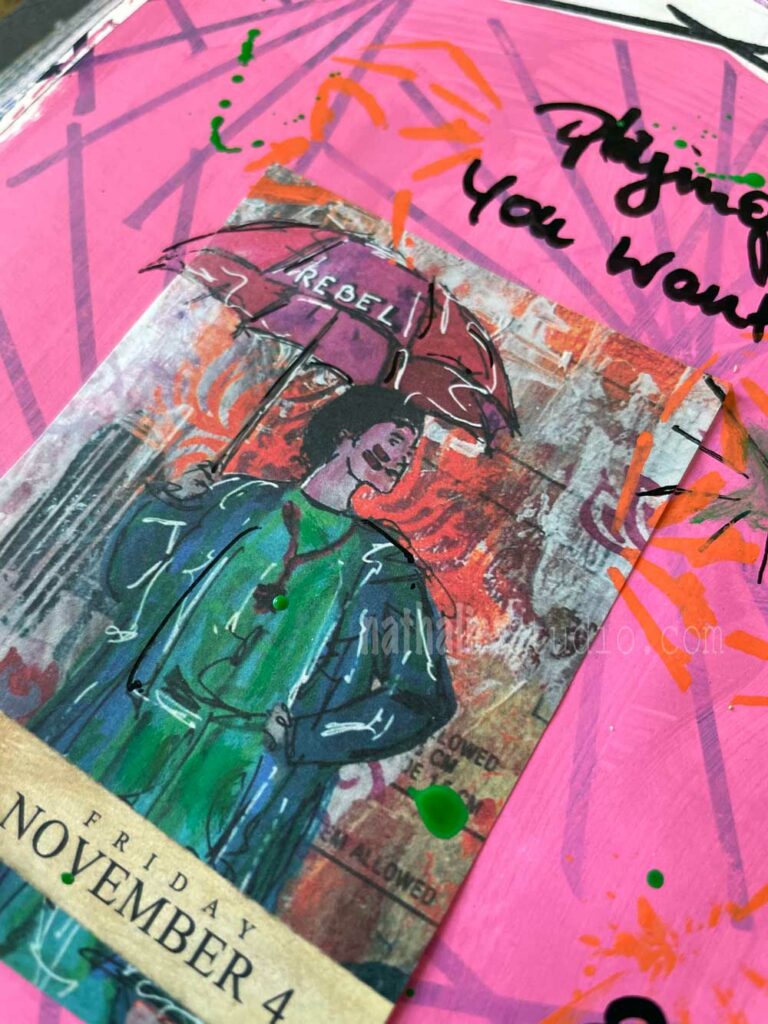 It is hard to believe that David Bowie died 7 years ago. His song came to mind when I plugged off the calendar page from the 2022 Artist Almanac which shows a part of an art journal page I created back in the days.
I used the Positive Beacon Stamp from my Large Hex Set and as well as my Triangle love set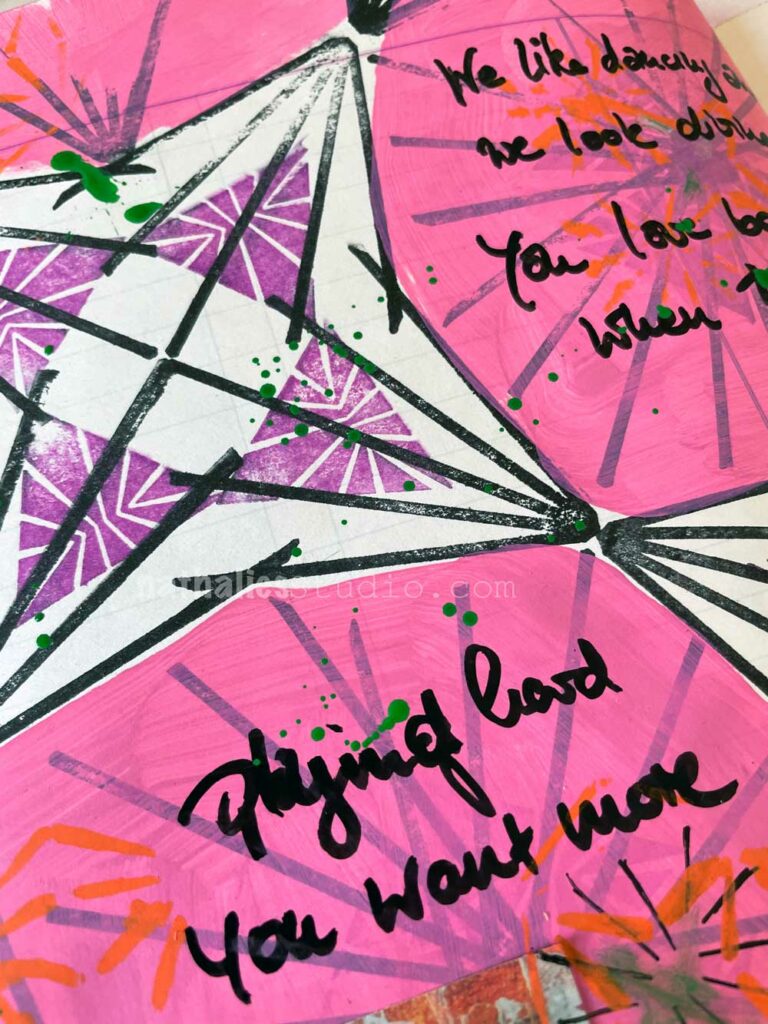 I hope your January goes well – you might have noticed I am blogging less this year – intentionally but I will blog – because I am playing hard this year and I am having fun – I will tell more later:) Have a wonderful day and happy arting!