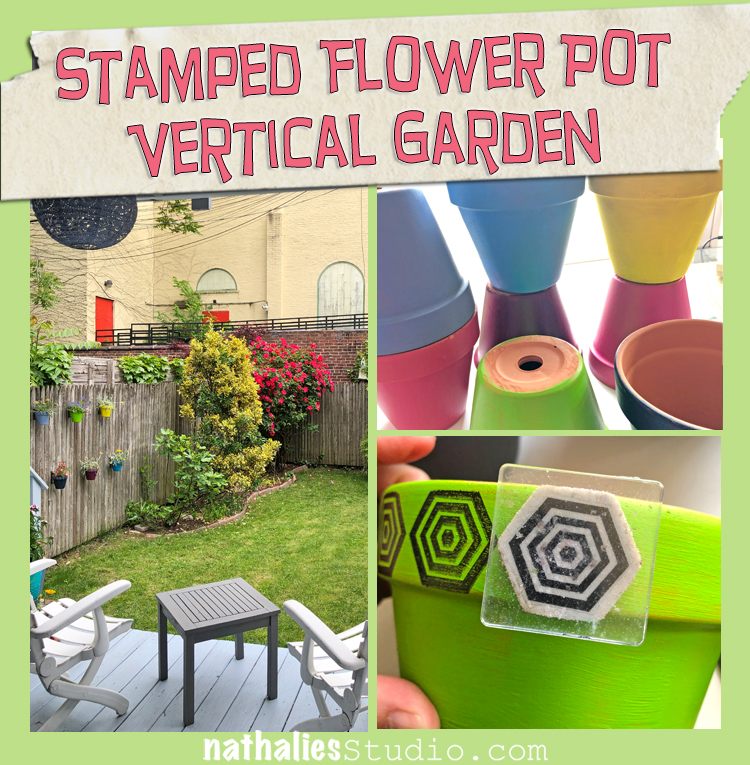 This project has been a long time in the making – I began during the renovation of my house last year and then put it all on hold until this spring. Anyway, I'm happy to share with you my DIY vertical garden that I made with simple terra cotta flower pots, some acrylic paint, my rubber stamps, and stazon inks.
Here's how I did it: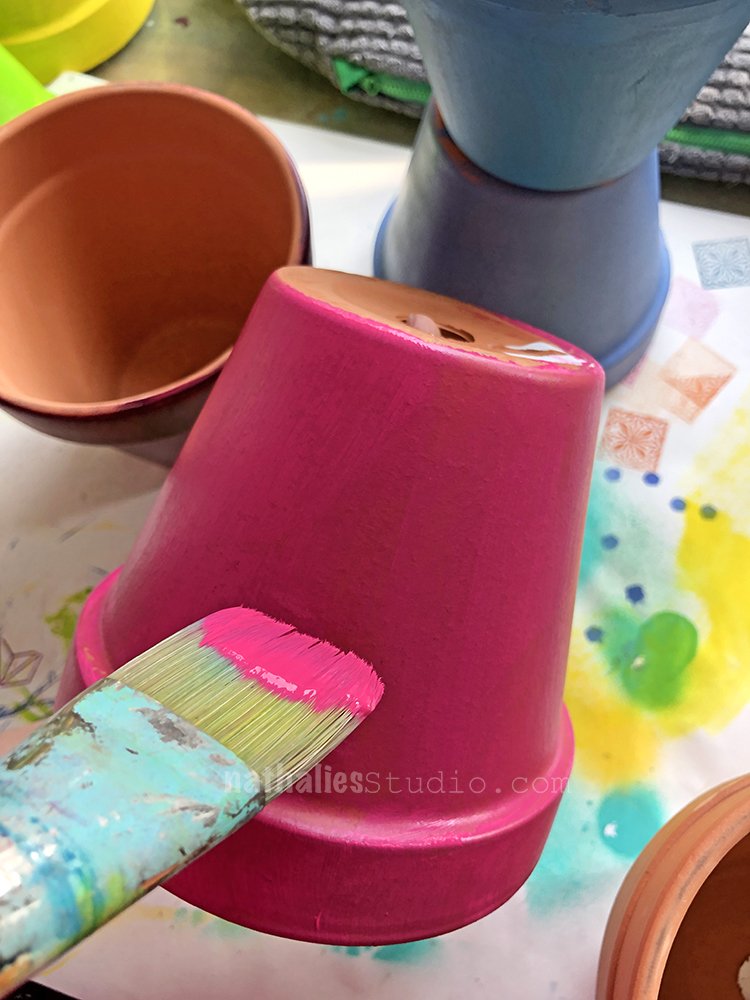 I painted a bunch of pots on the outside with a colorful array of acrylic paint. I know these may not last forever, but I am happy to enjoy them for definitely a few seasons :)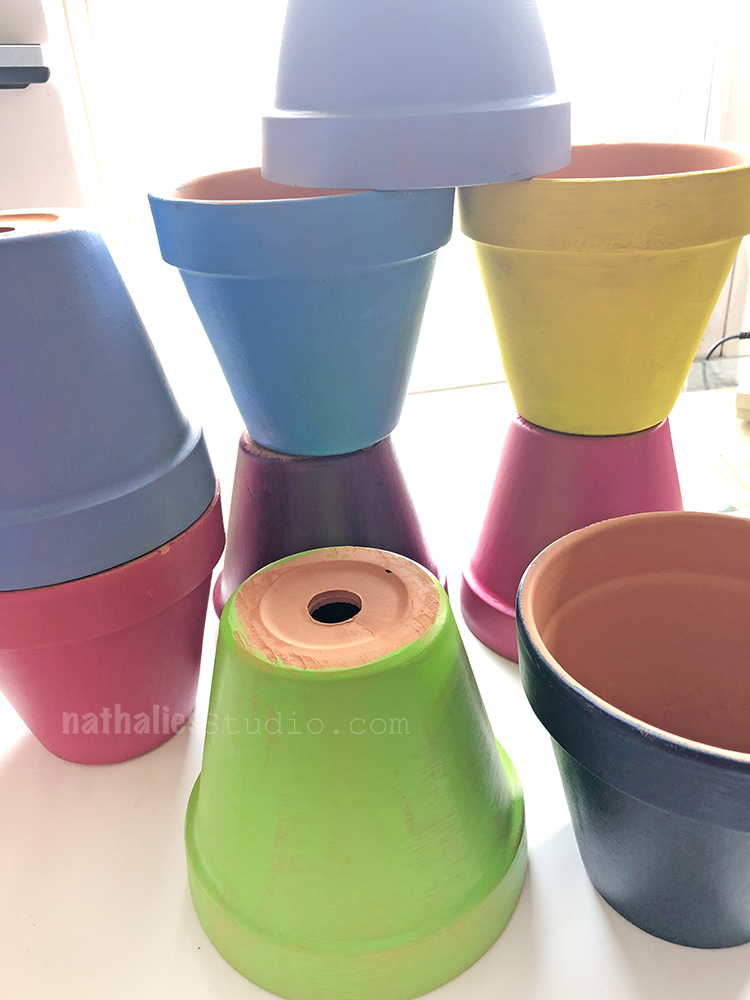 Can you tell I like happy colors lol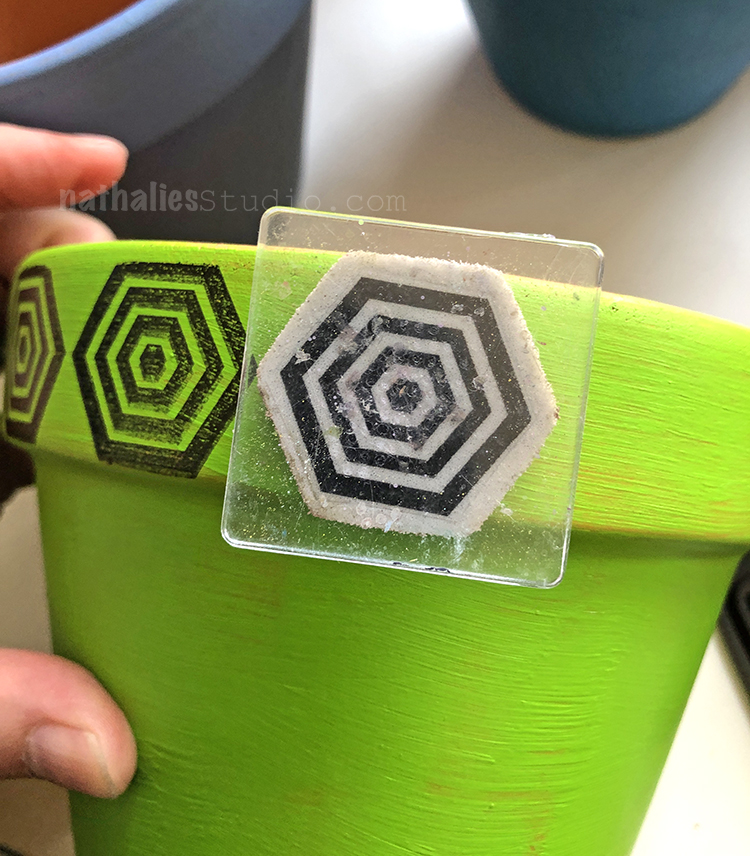 Then I went for rubber stamps that would work well around the rim. Here is one from my Hex Set Large set – and that set has 6 stamps that would work perfectly for this. I used Stazon inks.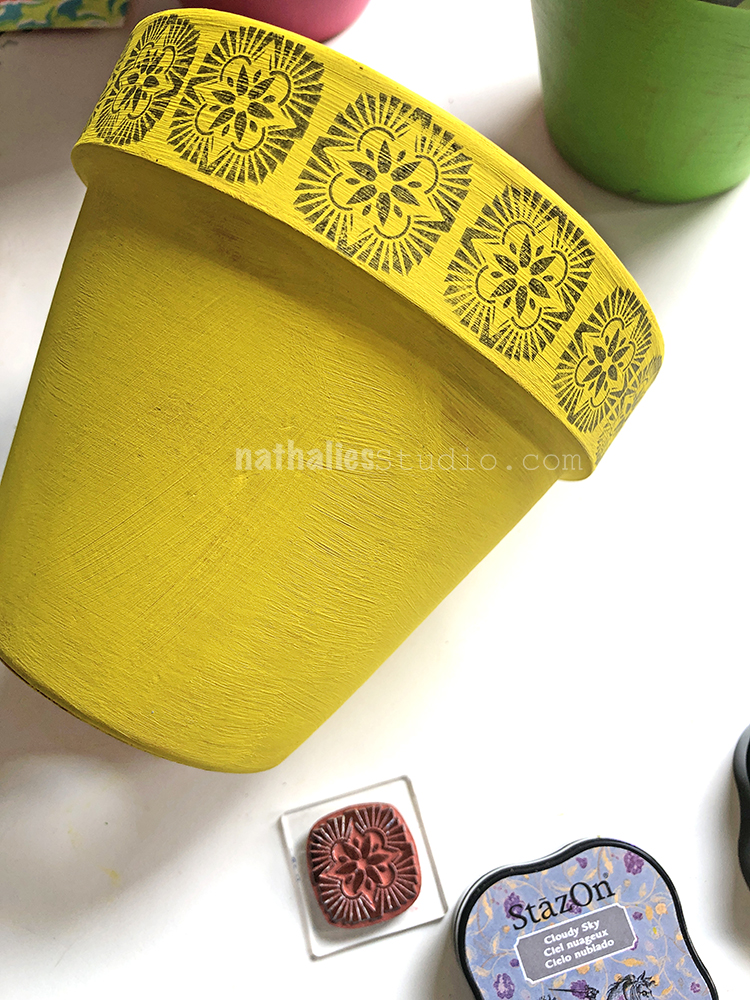 Here is one of the stamps from my Floral Tile Small set in action – another great stamp set option for making a group of pots with an array of designs.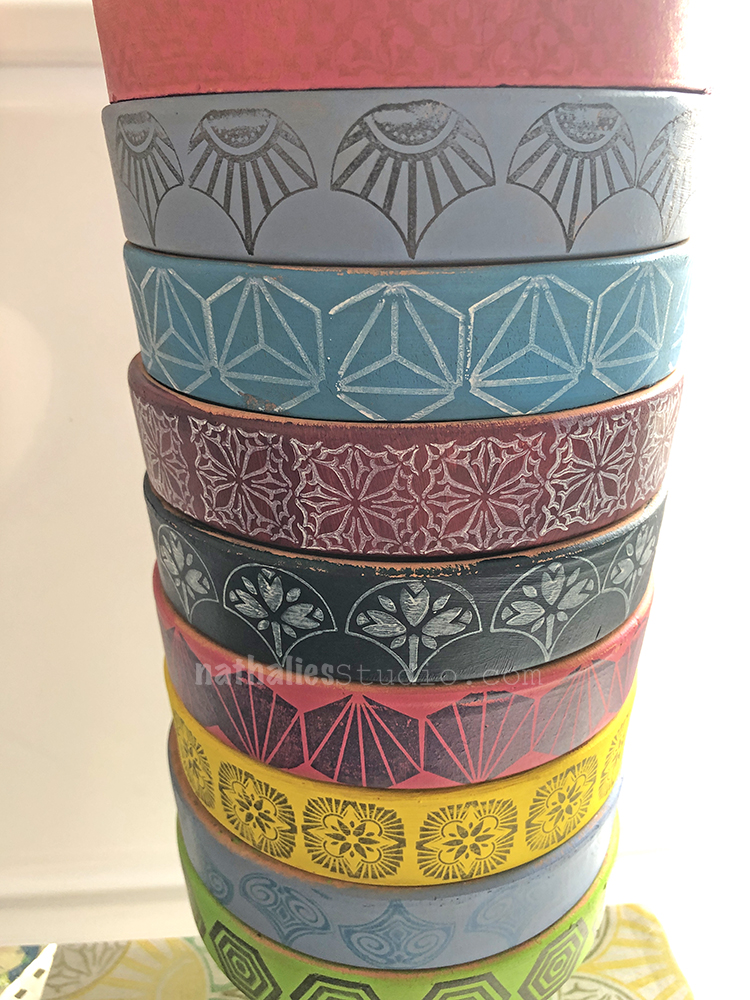 I created quite a few in a variety of colors and patterns.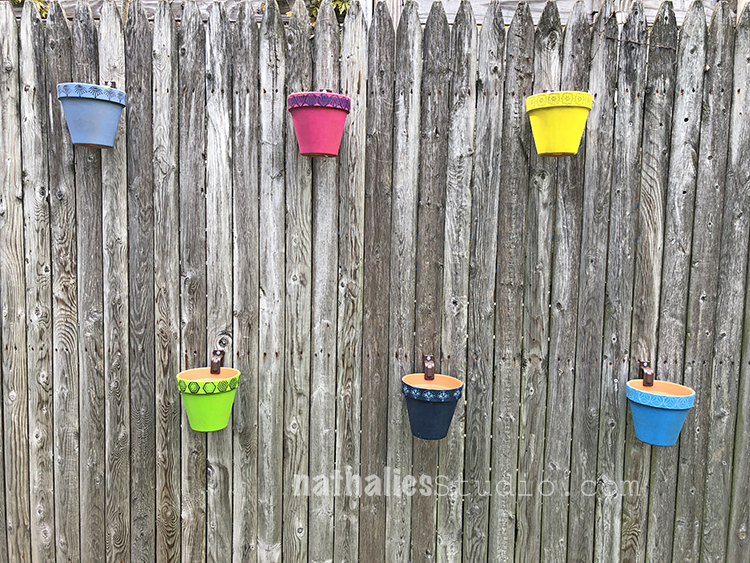 I installed the pots on the fence in our back garden. The fence is old and a bit shabby and a new one is not in the budget right now, but until it is – here is a nice pop of color. I used some nifty brackets to hang the pots – see the link in the supplies below.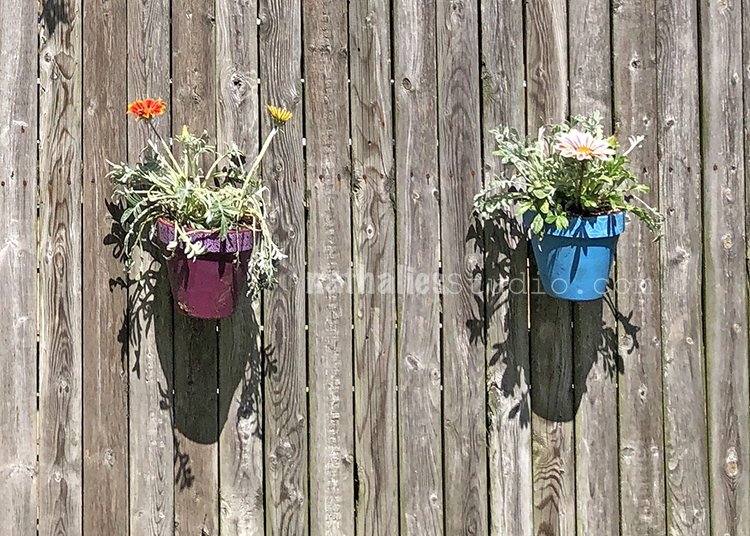 I got a variety of different flowers in a mix of colors to fill them.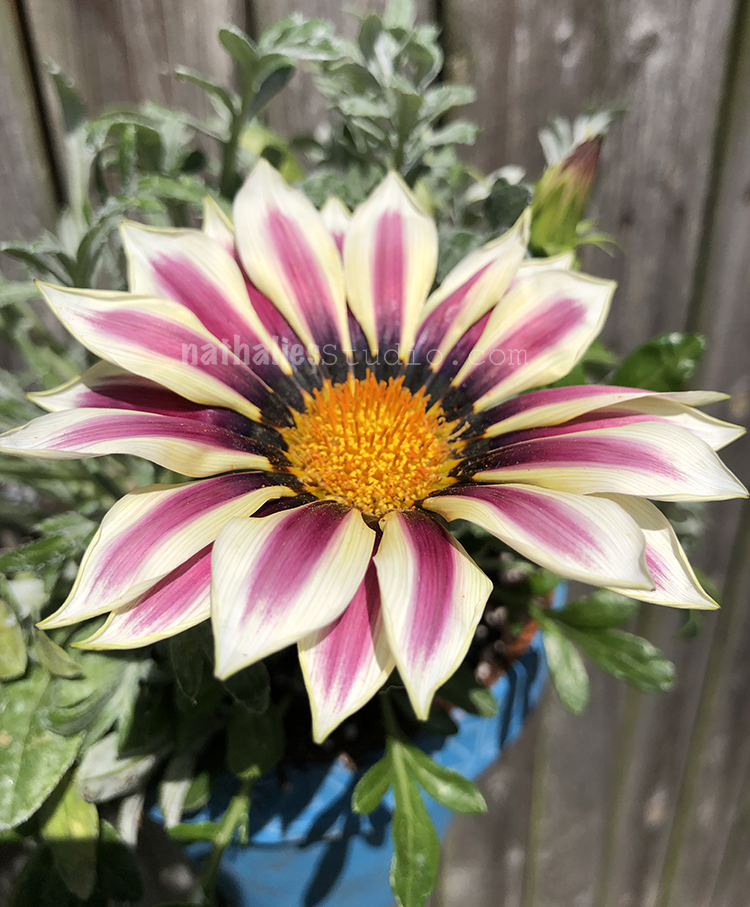 Like these! I got a flat from a local plant shop that created a mobile plant store in a truck that they drove all over the city, selling plants, while we were being careful during the lockdown. Pretty cool way to support a local small business!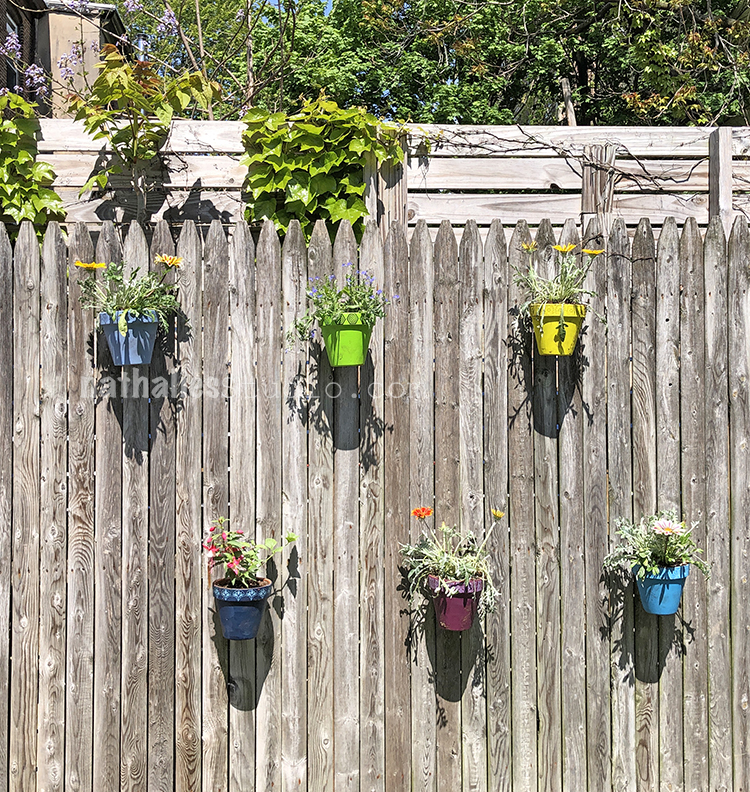 Ta-da! My colorful vertical garden :)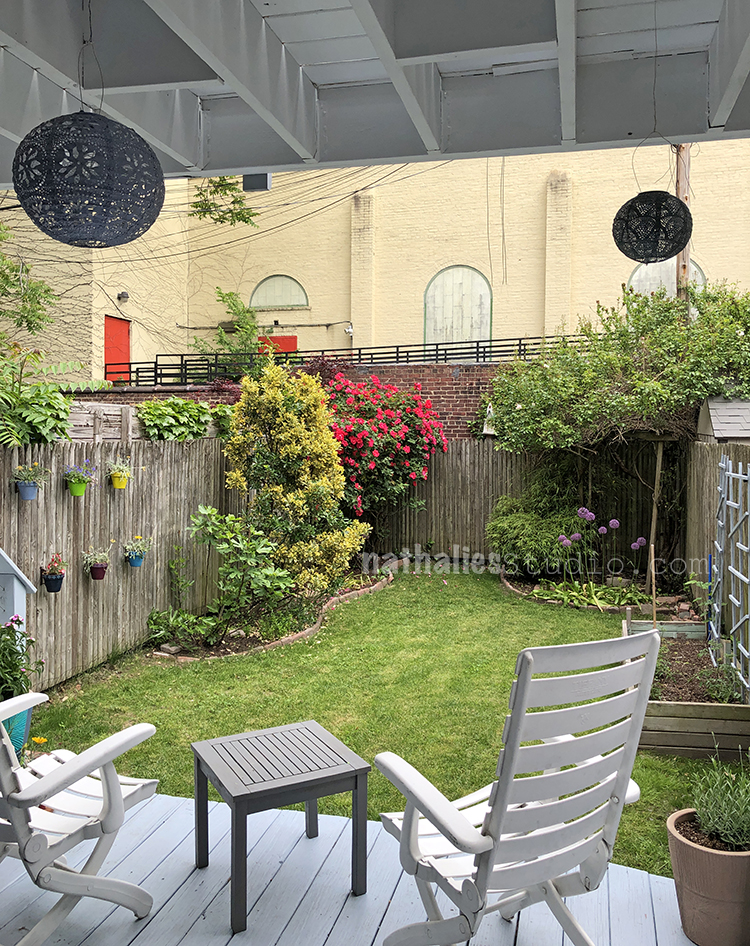 And a view of our happy oasis. I love spending time back here with hubby at the end of each day. 
Are you planting anything this year?
Here are some of the supplies I used for this fun project: