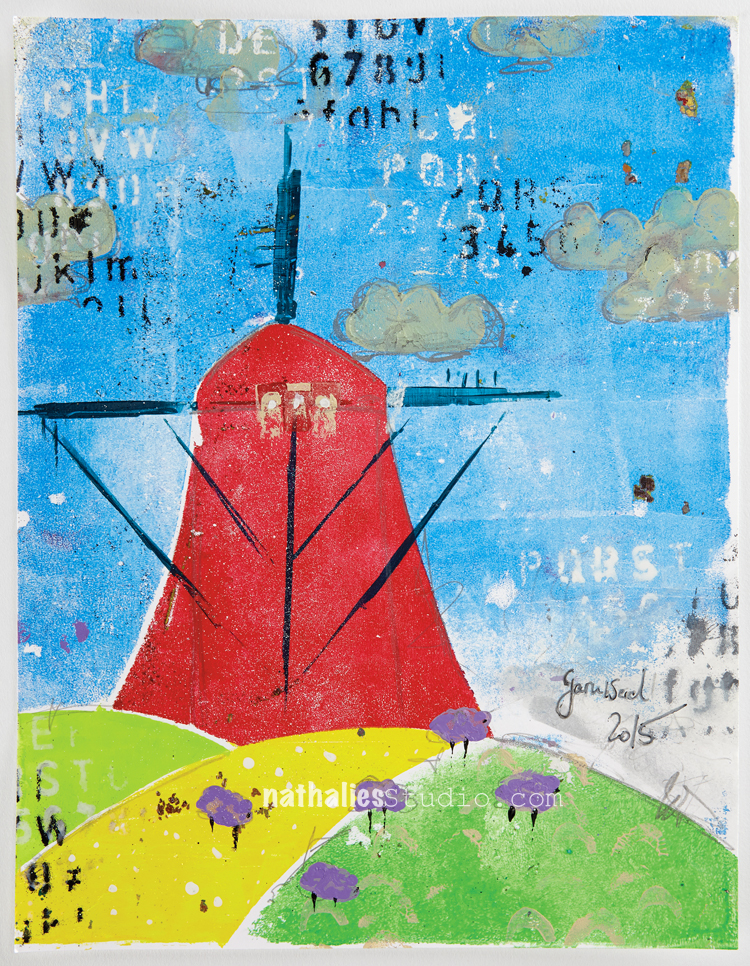 Next Thursday my sweet friend Birgit Koopsen is coming from the Netherlands and I cannot wait to see her. Besides some girlfriend time and sightseeing we are also teaching several workshops together, one is a Mono Print Painting class  at The Ink Pad in
NYC  on March 18th, based on a technique we came up with after we went to see the H.N. Werkman exhibtion when I visited her in the Netherlands.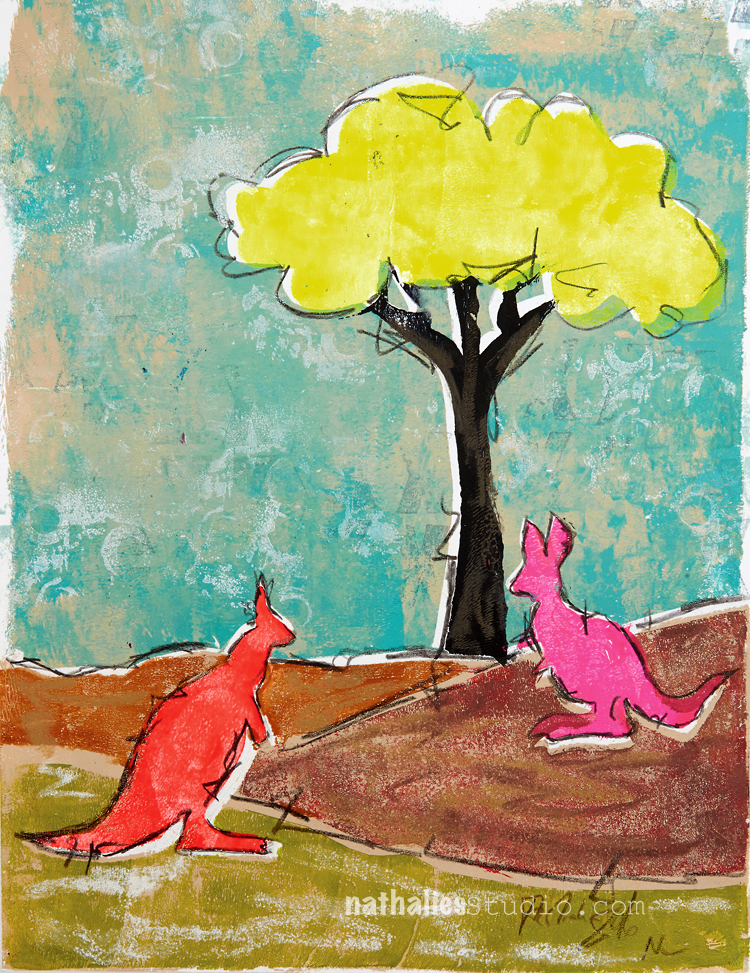 I wanted to incorporate some of my class samples in an art journal and here are some samples of what I was doing last week.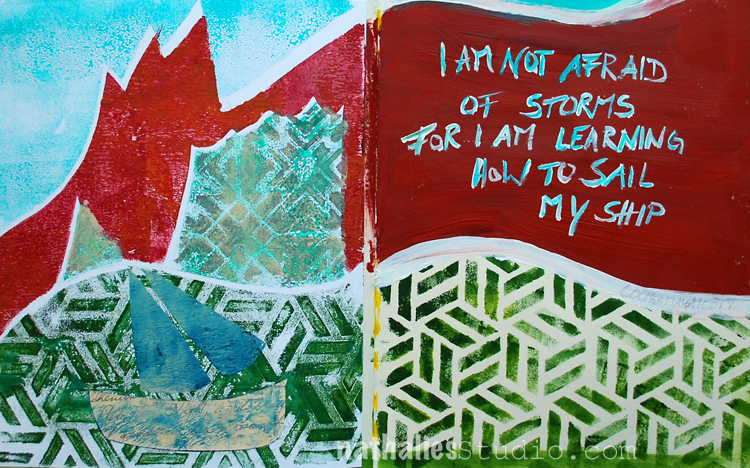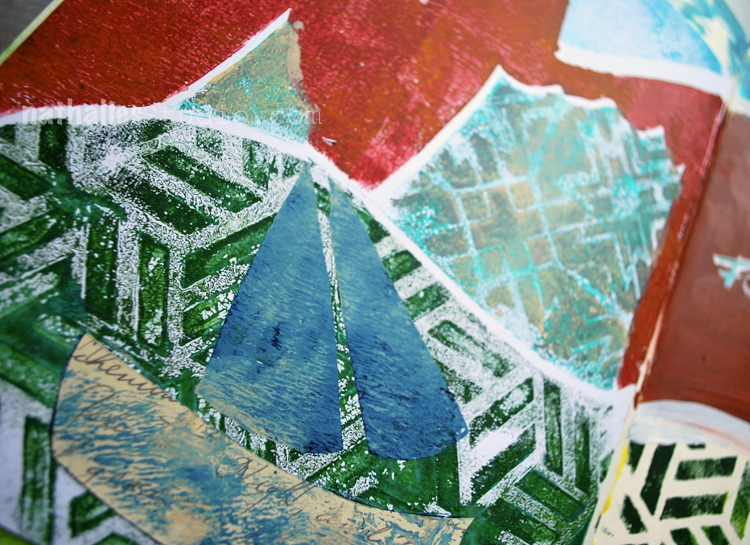 The cat below is of course inspired by Klee :) and I picked up the Manhattan Border pattern in the print on the lest side with the Manhattan Tile Stamp.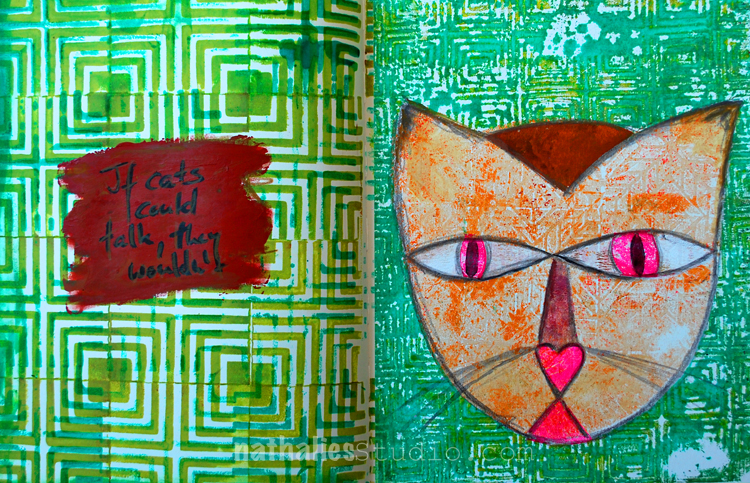 I am kind of liking the idea of incorporating the prints which you do not want to hang on a wall or else into the art journal …you see some really raw experimentation with this here :)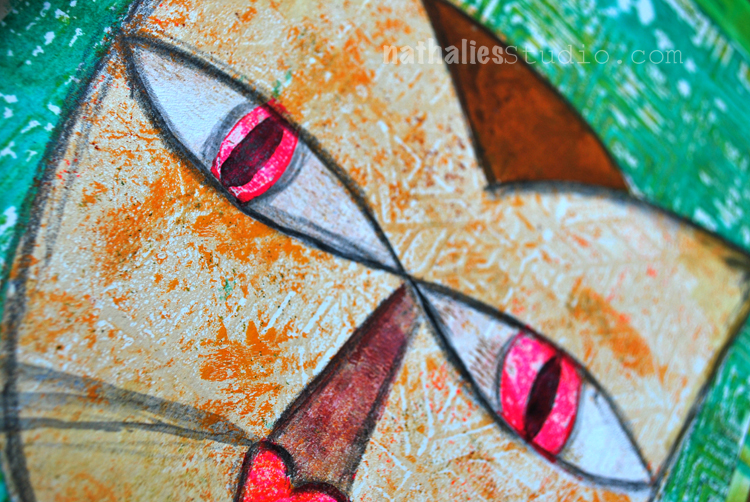 This is the stare in my face I wake up to in the morning …ah the joy of being a cat owner- LOL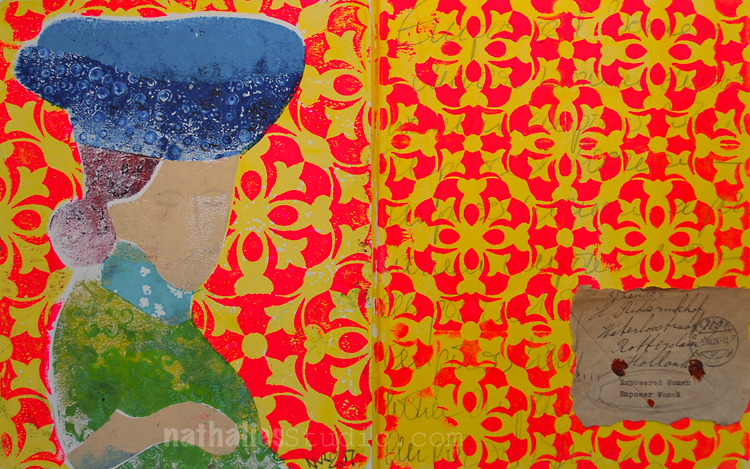 This one was of inspired by Matisse – the left is the Mono Print Painting using the Versailles Stencil and on the right you can see the smaller pattern with one of the Versailles Foam Stamps.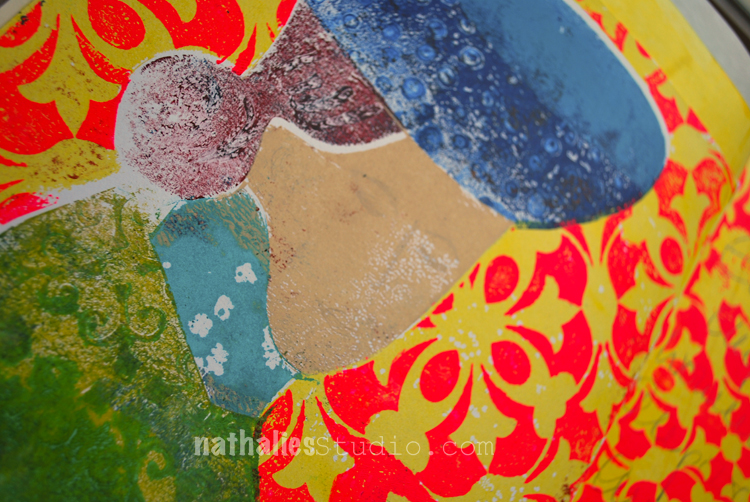 It is really addicting to play with those Mono Print Paintings and Birgit and I have heaps of techniques to apply to them – and you get two teachers with different ideas on this :) There are still some seats left- so if you are in the NYC area- join us for this Mono Print Painting Class March 18th or the Artful Transfers Class March 19th …or even both (special price) !
Have a wonderful day