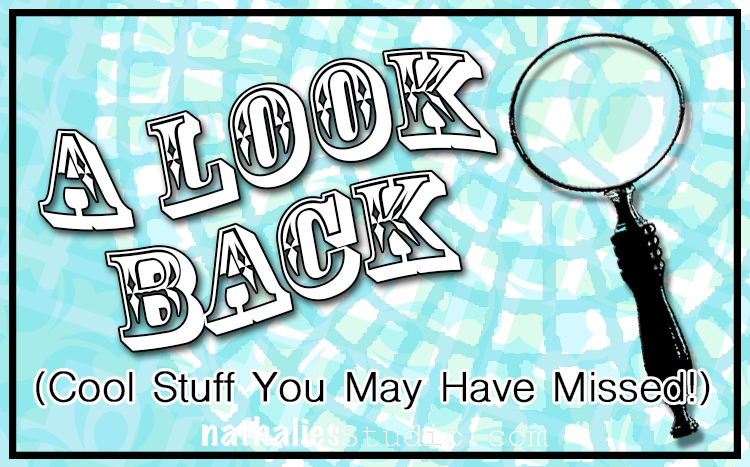 A Look Back – This time I'm looking at some fun fall play dates that Kim and I had back when we could get together in person and play with my stamps and stencils. Some of these are very seasonal (pumpkins) and others are just nice ideas for when you need an indoor activity to do. Read on and I hope you try some of these project ideas too!
A Look Back is a blog series to show you some projects and posts that you may have missed – sometimes going WAY back in the archive. I think it will be fun to revisit a few ideas that we haven't seen for a while. I'm excited to see how a little look back might inspire something new in the future :)
---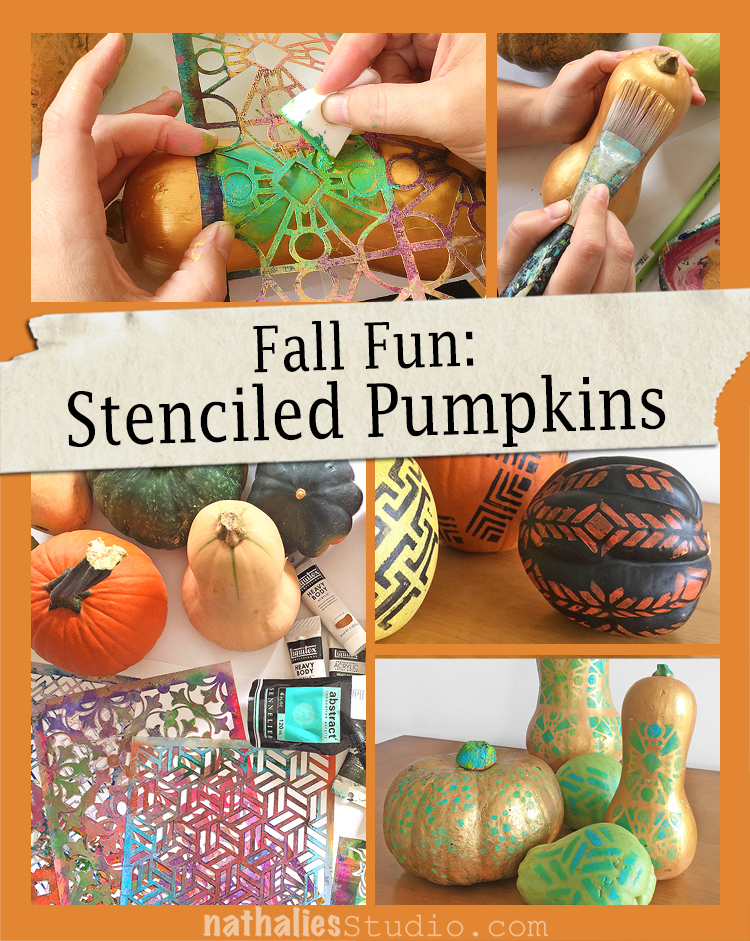 This project was a great way to decorate pumpkins without getting out the carving knife and spreading gourd guts all over your kitchen LOL. We used my stencils and acrylic paint and came away with some very cool decor. Check it out here.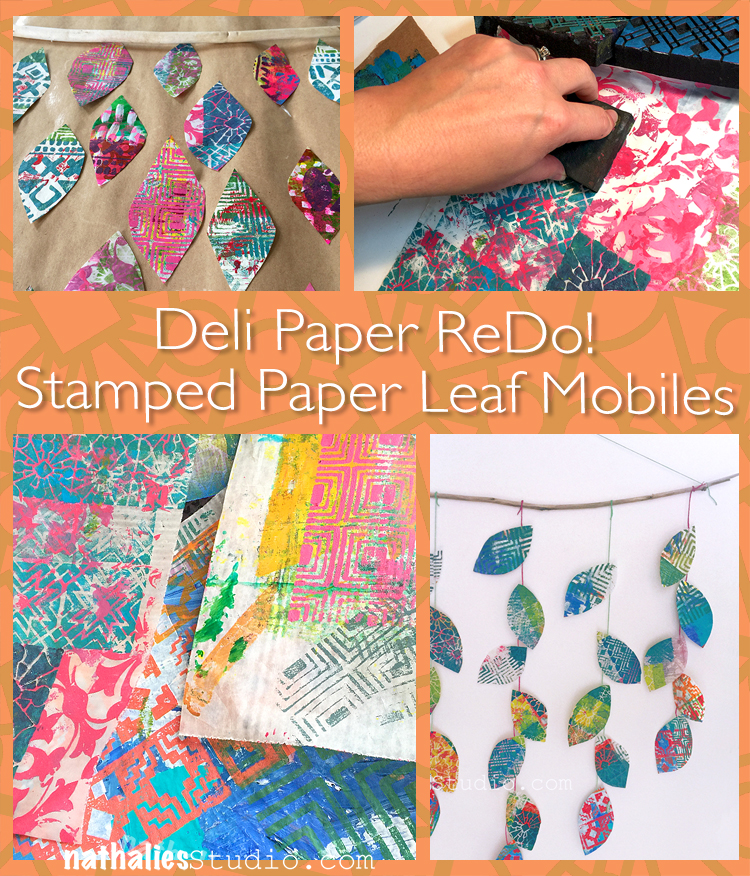 Here is a project that you can pull together with all those collage papers and deli papers you have in your stash. We gussied some of ours up with my foam stamps and acrylic paint and then cut out simple leaf shapes for a wall hanging. This is an easy fall project for all ages and abilities. Check it out here.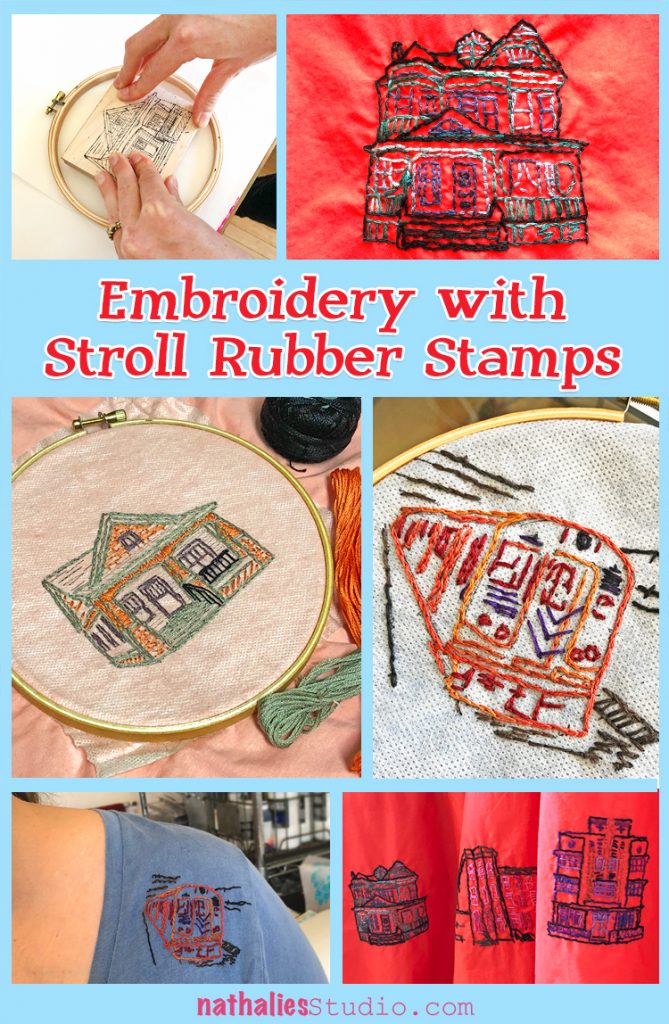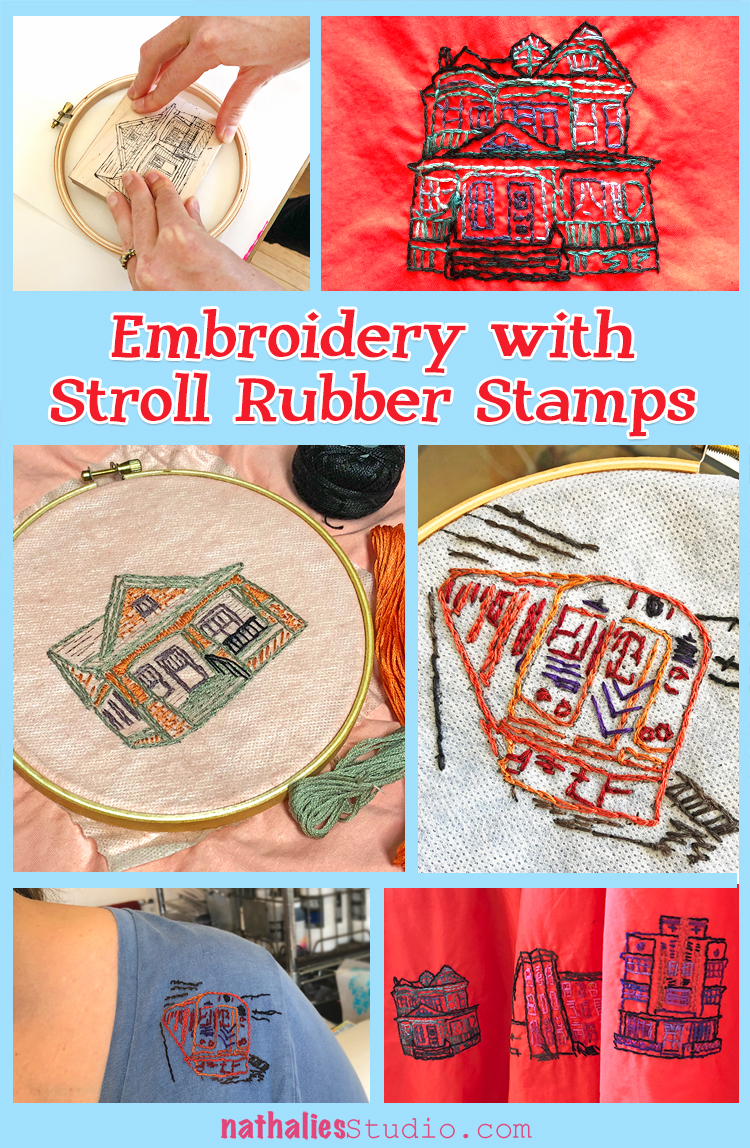 Has colder weather and shorter days got you thinking about indoor activities, curled up in front of a fireplace? Embroidery is an ideal activity if you just want to relax and chill. We used my Stroll Around the Block and Stroll Through the Hood 1 and 2 rubber stamps as a guide for our colorful stitched projects seen here in this post.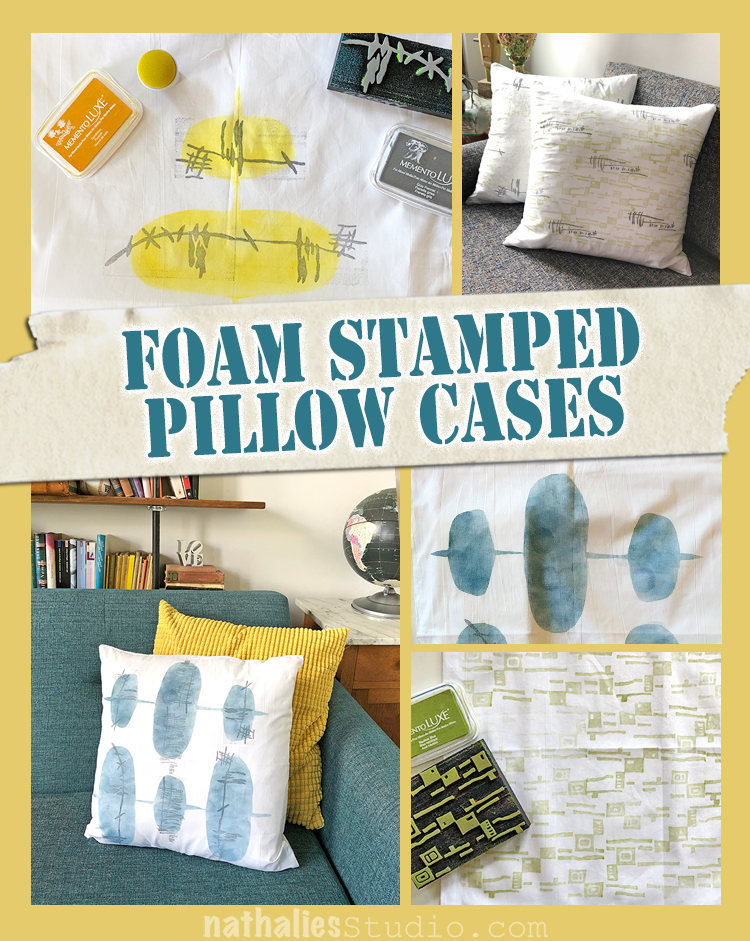 Thinking about sprucing up your decor while spending more time at home? We used my foam stamps and fabric ink to create modern pillow covers for our living rooms here in this play date post.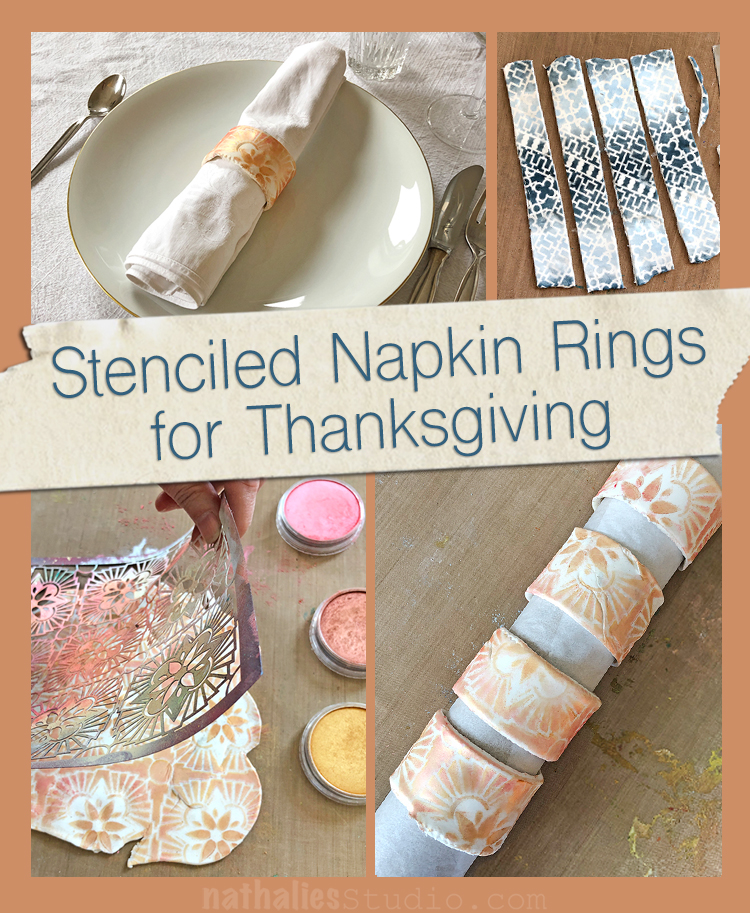 Your Thanksgiving table may be a little smaller this year but it doesn't have to be any less Instagram worthy – check out these napkin rings we created using my stencils and pan pastels for a one-of-a-kind holiday tablescape.
---
I hope you enjoyed this look back and are inspired to try a few of these craft ideas.
Here are some of the supplies we used: