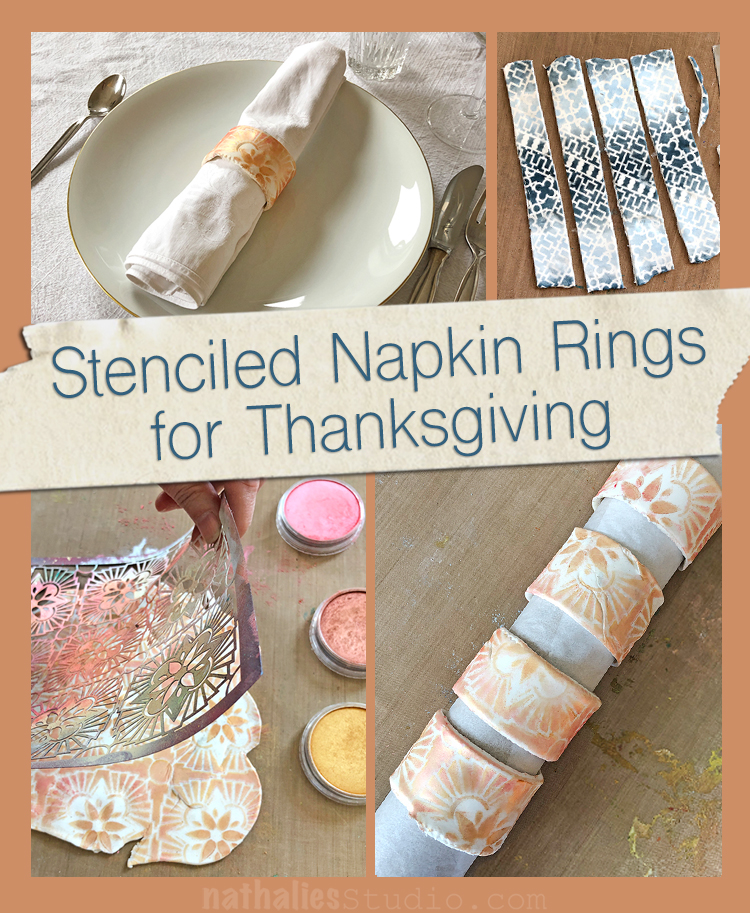 This week my friend Kim and I got together to have a little pre-Thanksgiving play date :) Our project idea was to make something new for the table for entertaining and we decided to make stenciled napkin rings. It was a fun and pretty simple technique and a new way to use stencils – with clay and pan pastels!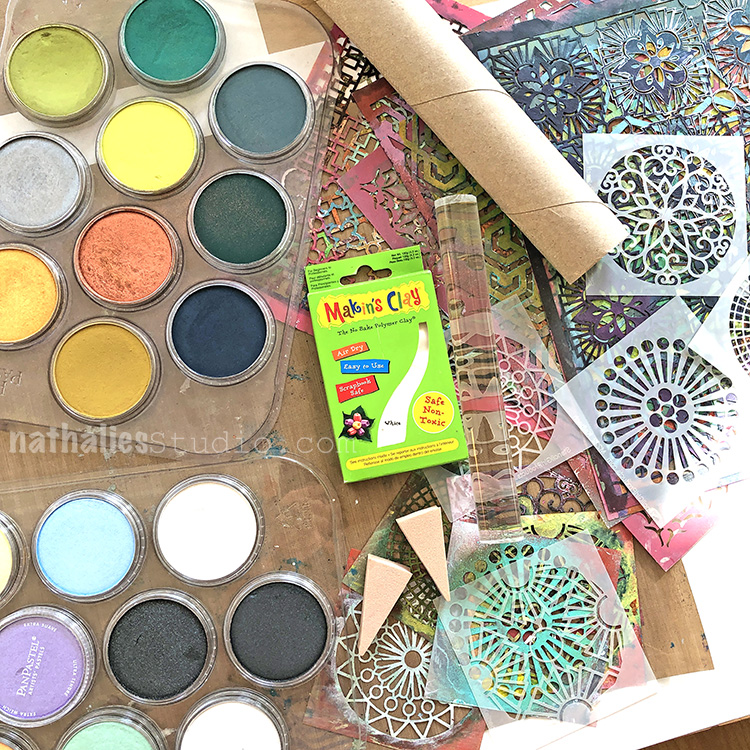 We got some air dry clay (this box was just right to make 4 napkin rings), Pan Pastels, a bunch of my stencils to choose from, a non stick craft mat, a small polymer clay rolling pin, and a paper towel tube for a mold.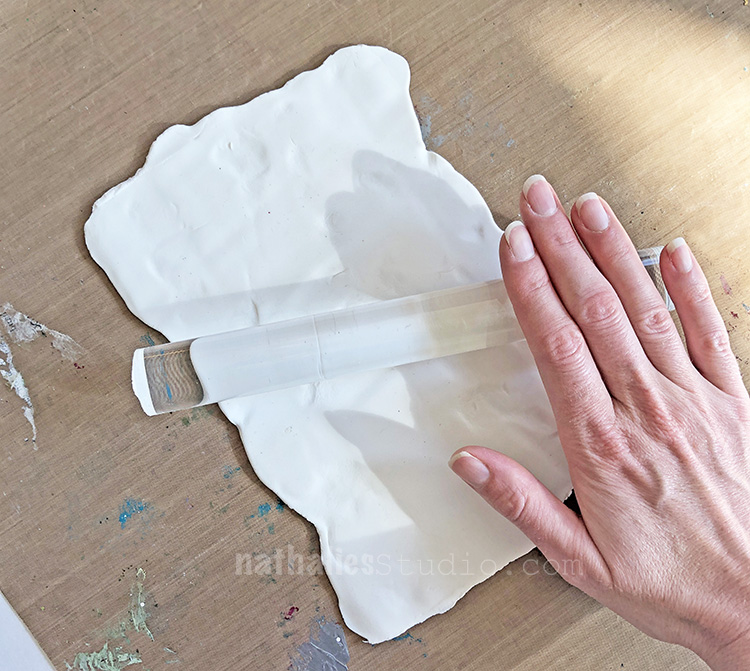 First we flattened out the clay into a rectangle with our fingers and then smoothed the surface with the rolling pin. The rectangle needs to be big enough to cut into 4 long strips and to wrap around the tube, so we made ours about 6″ x 8″.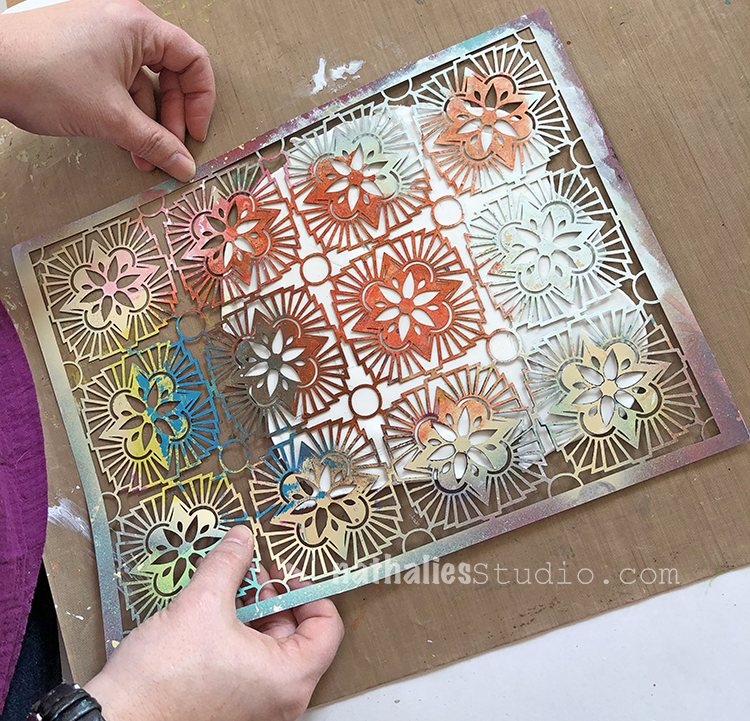 Time to choose a stencil. A small intricate pattern works best to fit the scale of the rings. I am using the Hamilton stencil.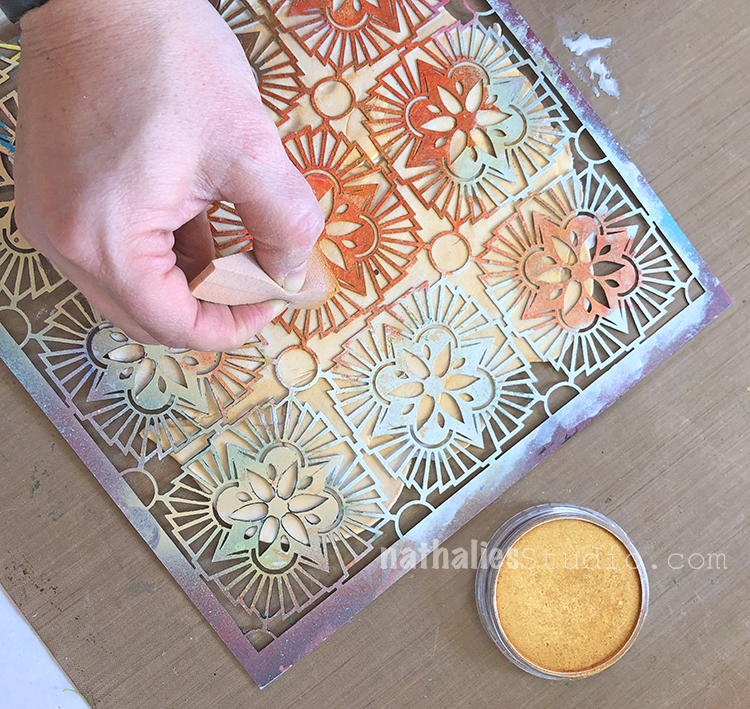 And I decided to use warm, autumnal Pan Pastel colors. Pan Pastels are so lovely to work with, just take a cosmetic sponge and start dabbing on the pigment.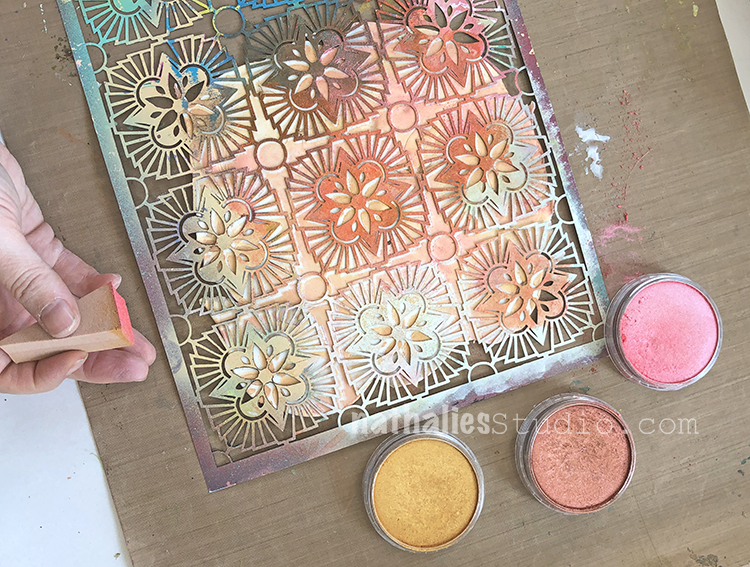 You can blend in other colors too.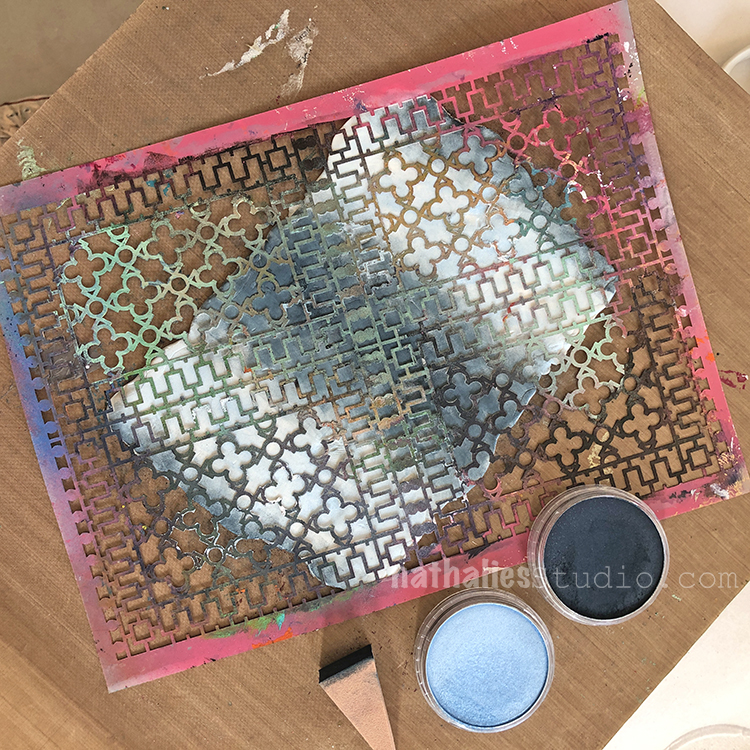 Kim choose my Downtown stencil and some blue colors to match her dinnerware.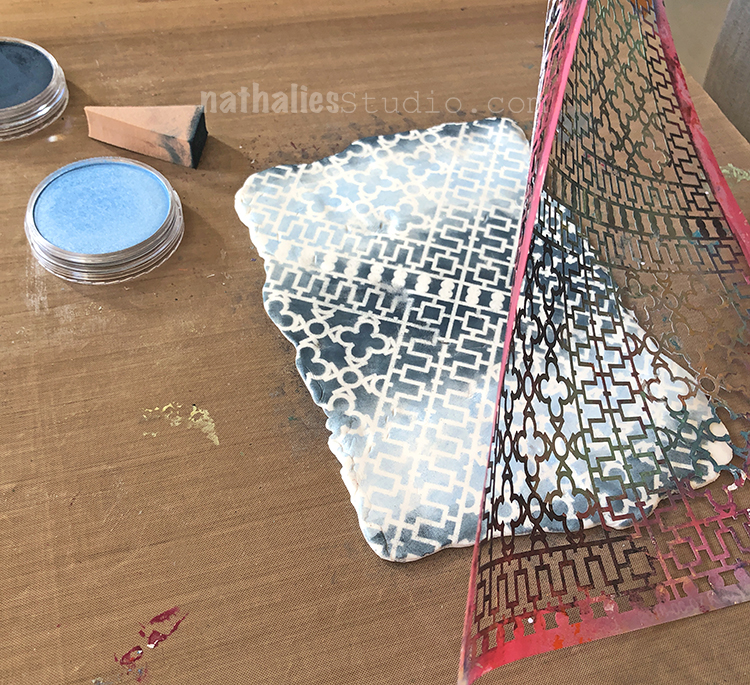 The big reveal! I love how the navy blue pattern pops.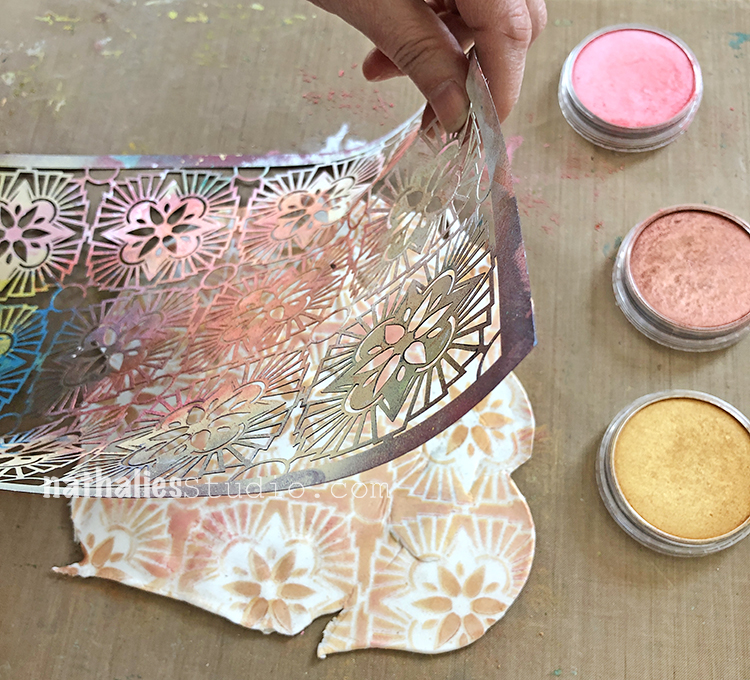 Mine will look great with my ivory and gold china.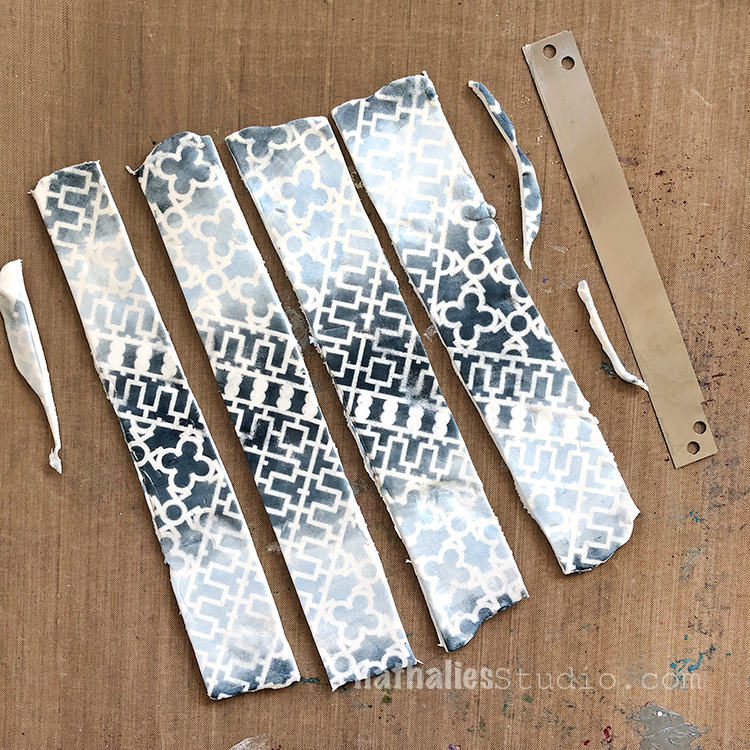 We used a polymer clay knife to cut the clay into strips and trim the uneven edges. Maybe use a ruler to make them equal… we didn't… Oops! Also maybe smooth the edges as much as possible – it will look better in the end with smooth clean edges.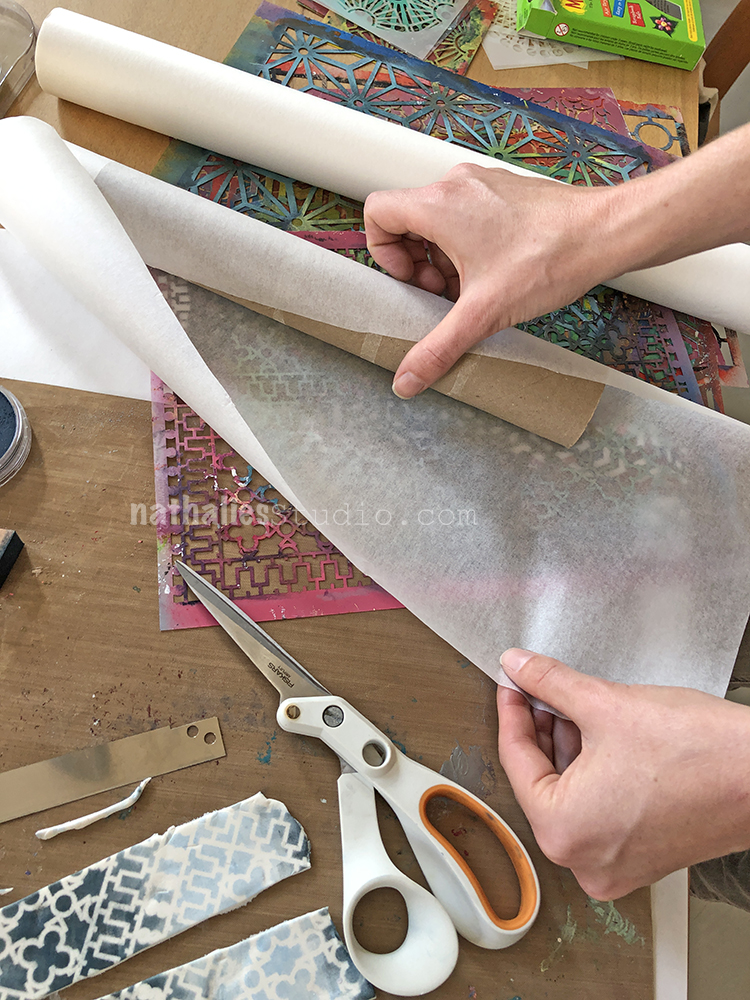 Prepare the mold by covering the tube with waxed paper.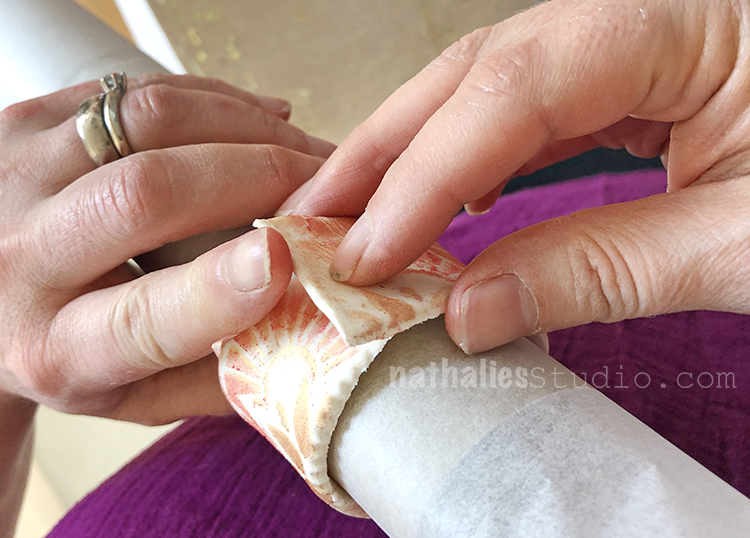 And wrap the strips around, squishing the ends together. Be careful not to rub the pigment design too much – it will smear.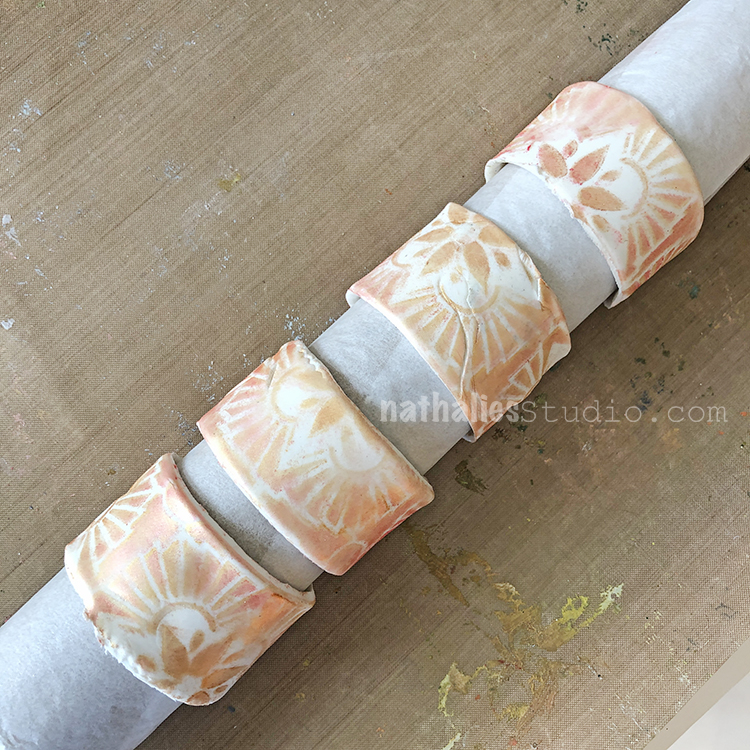 Let them dry overnight.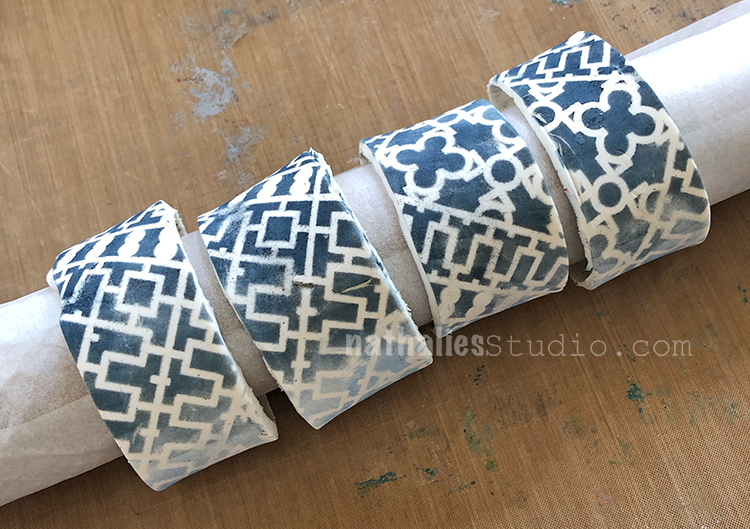 We dried them resting on the seam, just to encourage it to stay stuck.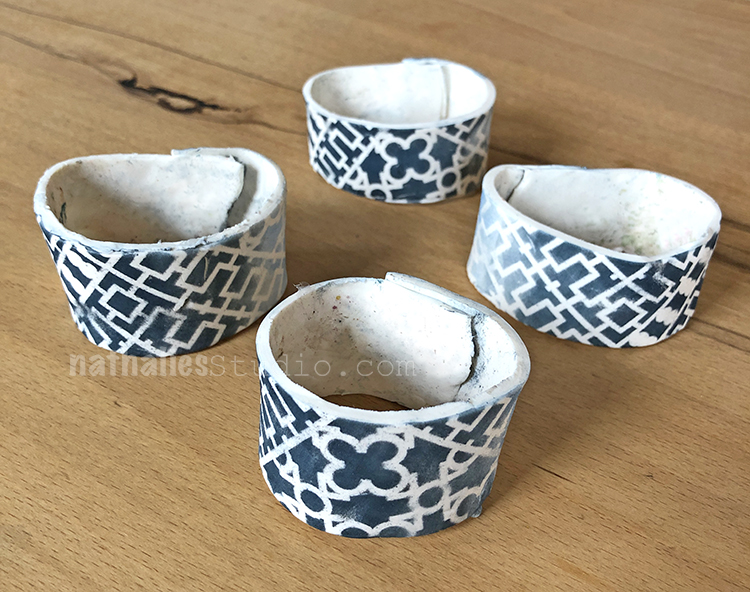 The next day they were firm and ready to go.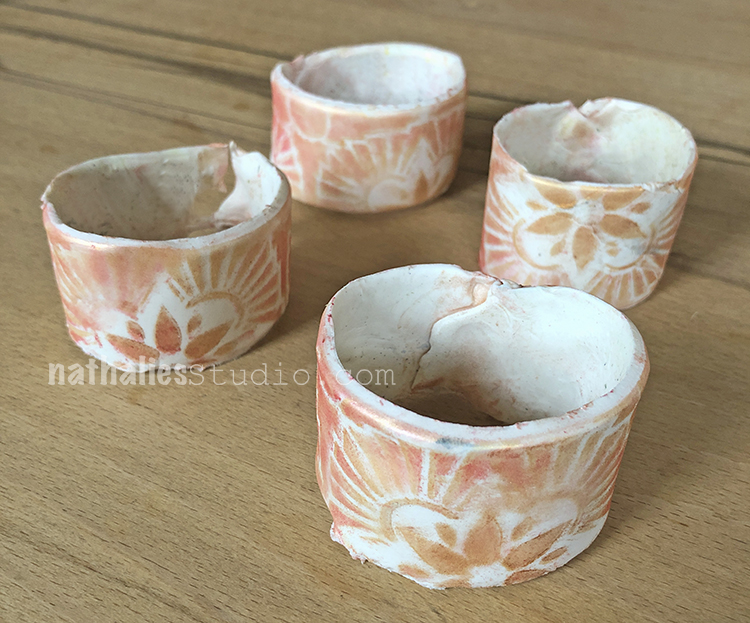 You can spray them now with fixative to set the Pan Pastel pigment.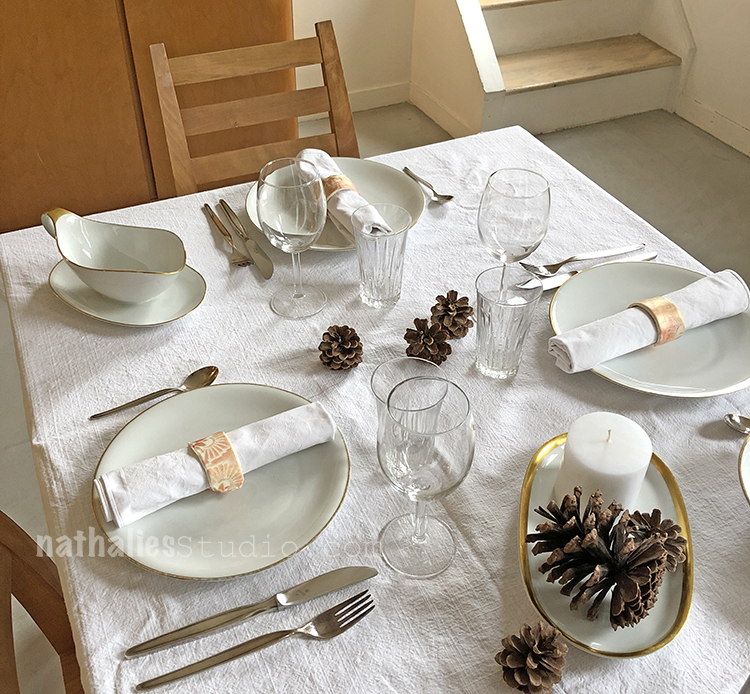 My table set with those pretty new stenciled napkin rings.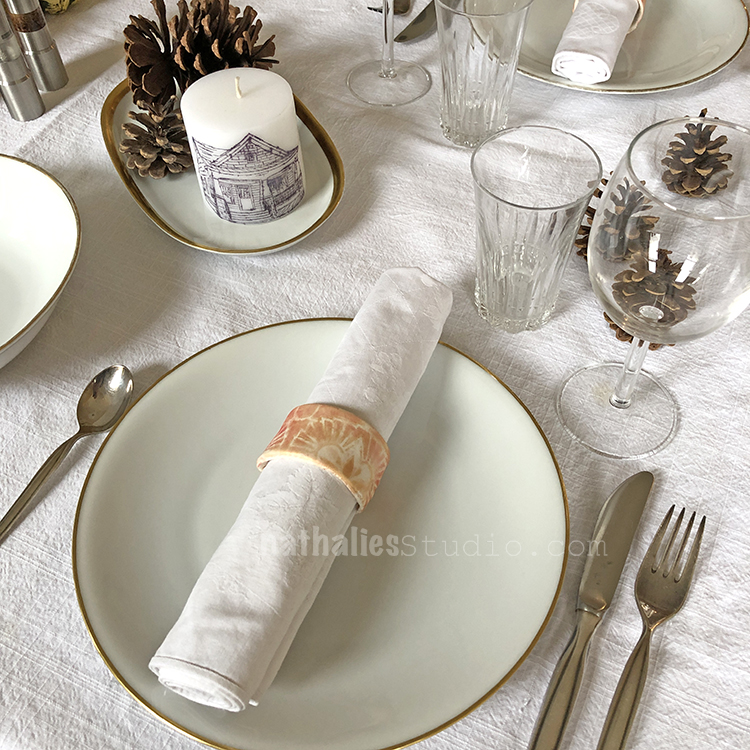 You can match them to your decor or go holiday-specific with your color choices.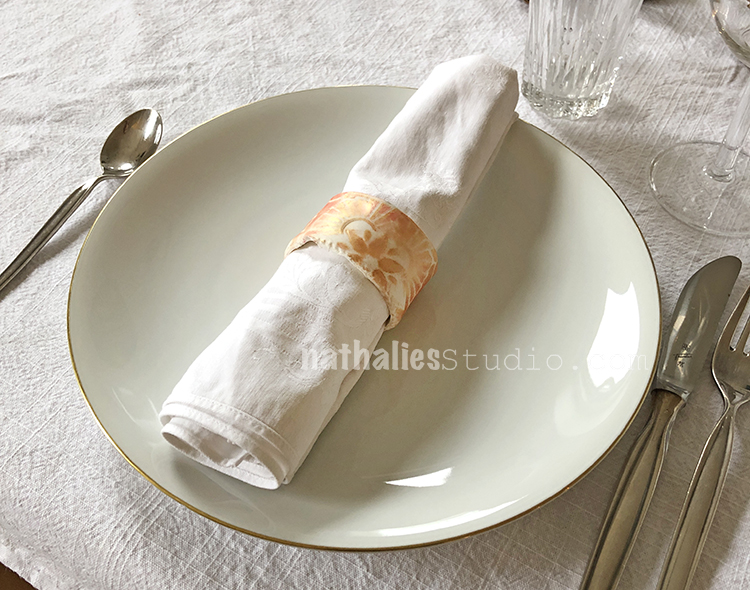 The Pan Pastels I chose were metallic and look very festive.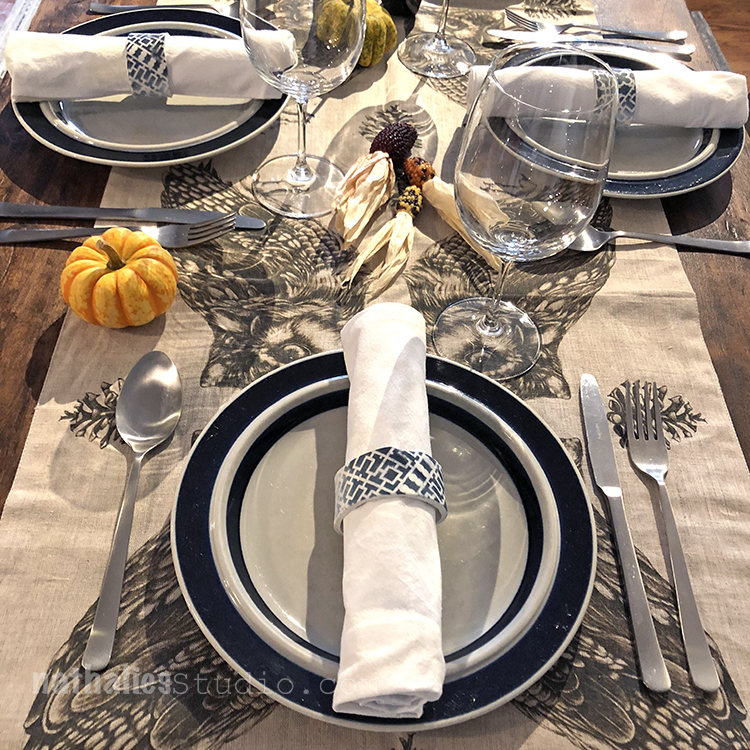 Kim's table in ivory and blues with a bold pattern napkin ring. So unique and a nice touch when you want your table to be memorable for Thanksgiving or any occasion.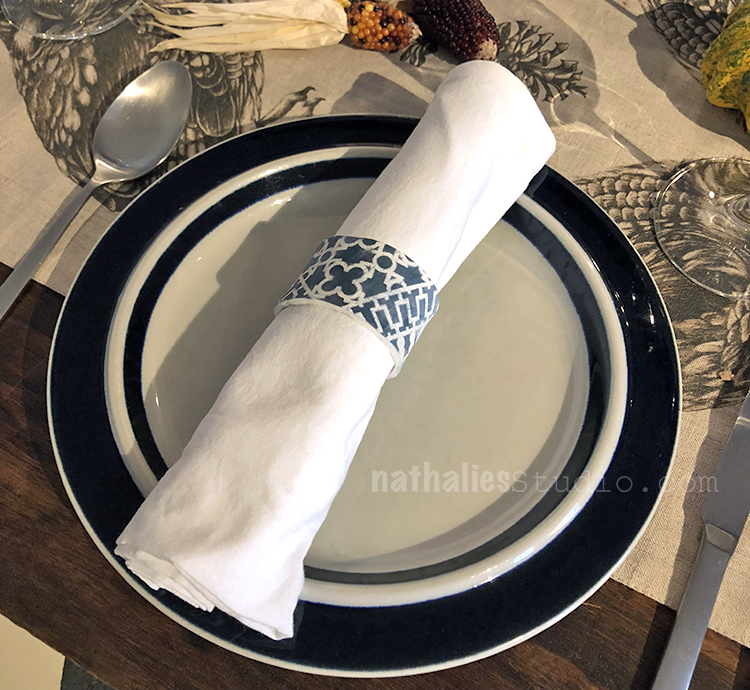 We had fun making these – it was pretty quick and you don't need a lot of supplies. And the Pan Pastels really made the stencil patterns crisp and clean. Give it a try for your tablescape this season!
You can find my stencils in my online shop. Here are some of the supplies that we used: