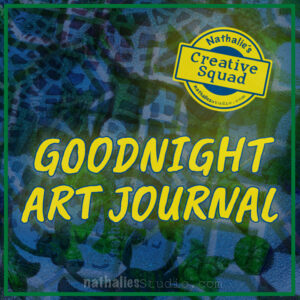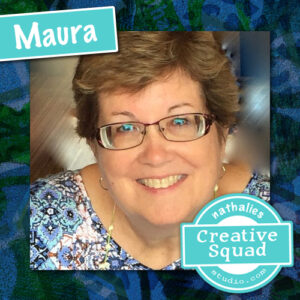 Hello from my Creative Squad! Today we have an art journal spread from Maura Hibbitts sharing her bedtime routine with us. She's using my Batik, Art Deco Empire, and Art Deco Fairview stencils and our new monthly theme: Goodnight, Art Journal – Create an art journal page inspired by nighttime. Think about the colors, sounds, rituals of night – any aspect of it – and use that as your catalyst to create!
---
So, I immediately thought of the book "Good Night Moon" when I saw this month's theme, and books are part of my art journal spread too. Do you have certain routines you follow to help you get to sleep at night? I like to wind down by listening to Headspace focus music (usually jazz) and reading a book. Nowadays, my books are on my Kindle so I can enlarge the print to read it, but I love to read, no matter the format.
I began my project by sketching the image of myself reading with pencil.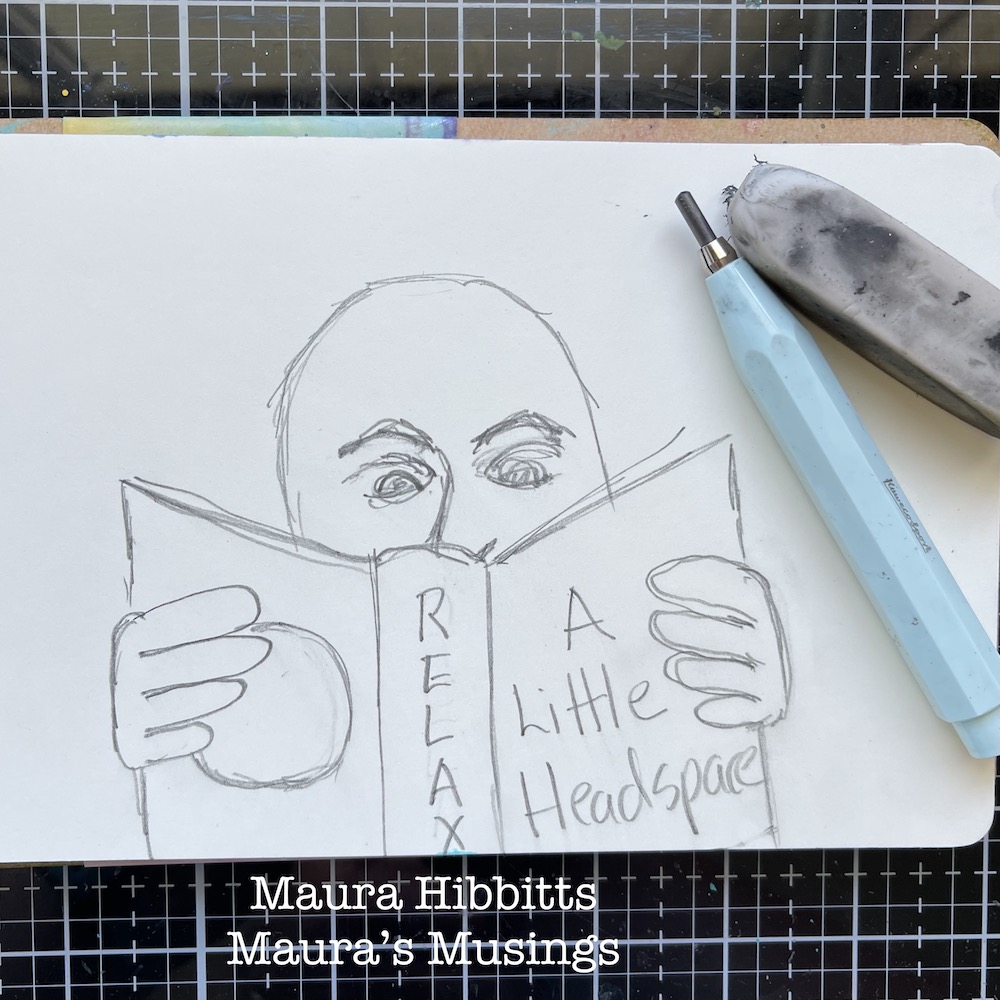 Next, I went over my sketch with an archival black pen, let it dry, then erased the pencil lines. I was thinking about all the mediums I could use, and decided on colored pencils, since I haven't used these for awhile. It's always good to pull out an old art supply to play with.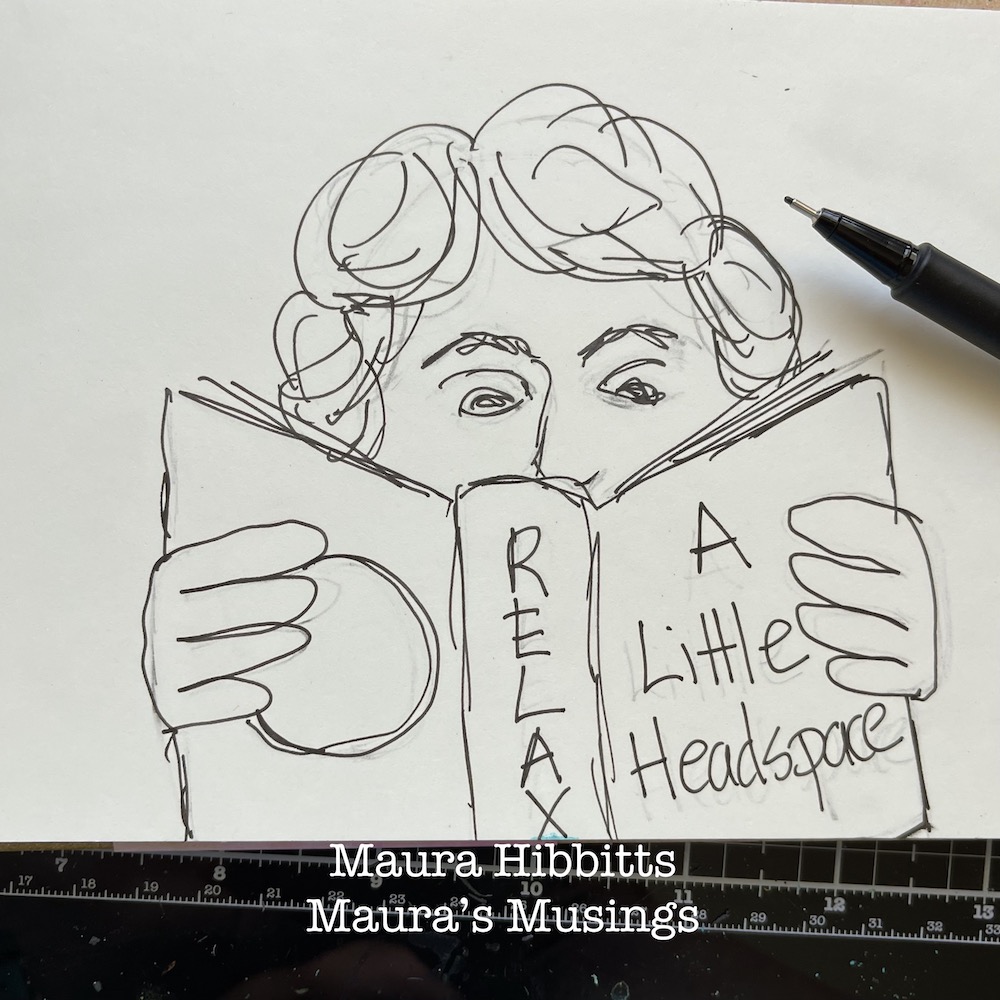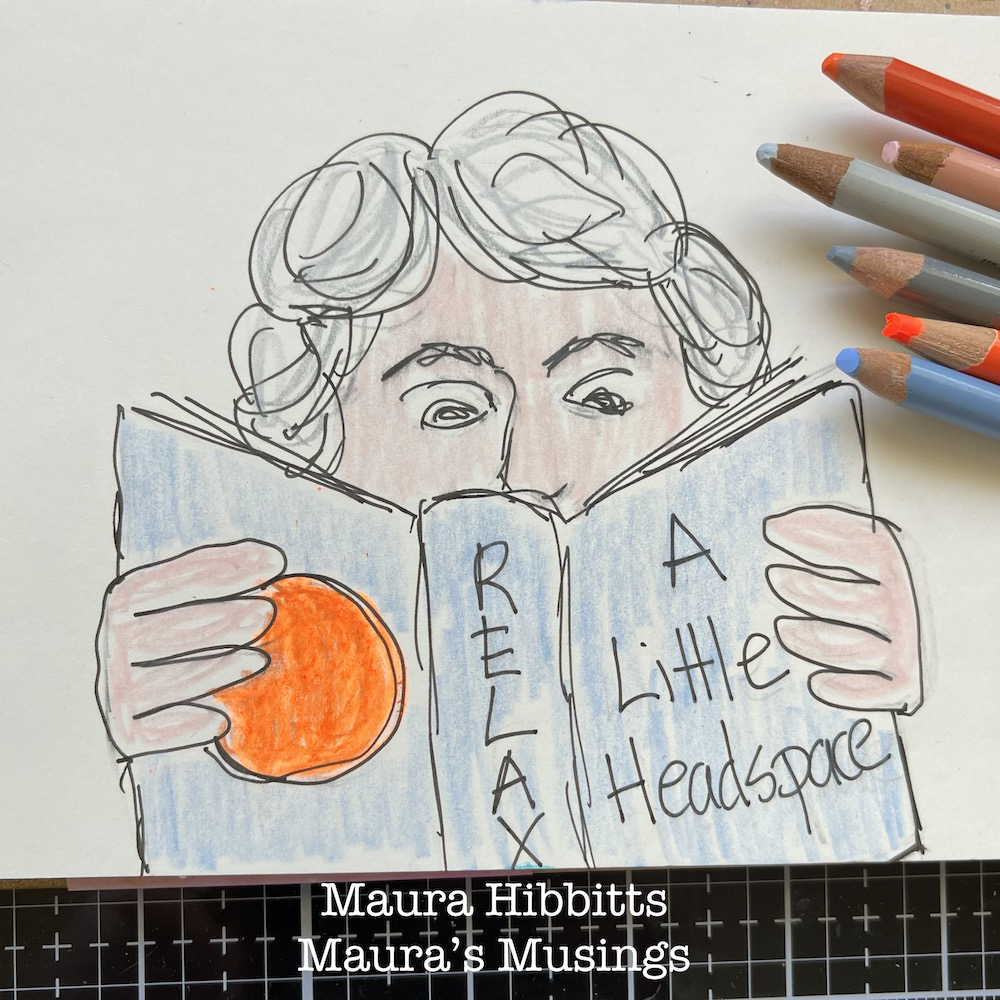 I painted a layer of cobalt teal around my image on the page. To add to my theme, I took Nathalie's Batik stencil (a favorite of mine) and added a swirl of cobalt teal paint over one eye to emphasize my focus on reading and music as I unwind for sleep. I have to say, if I get too far off my nighttime routine for awhile, I get kind of grumpy.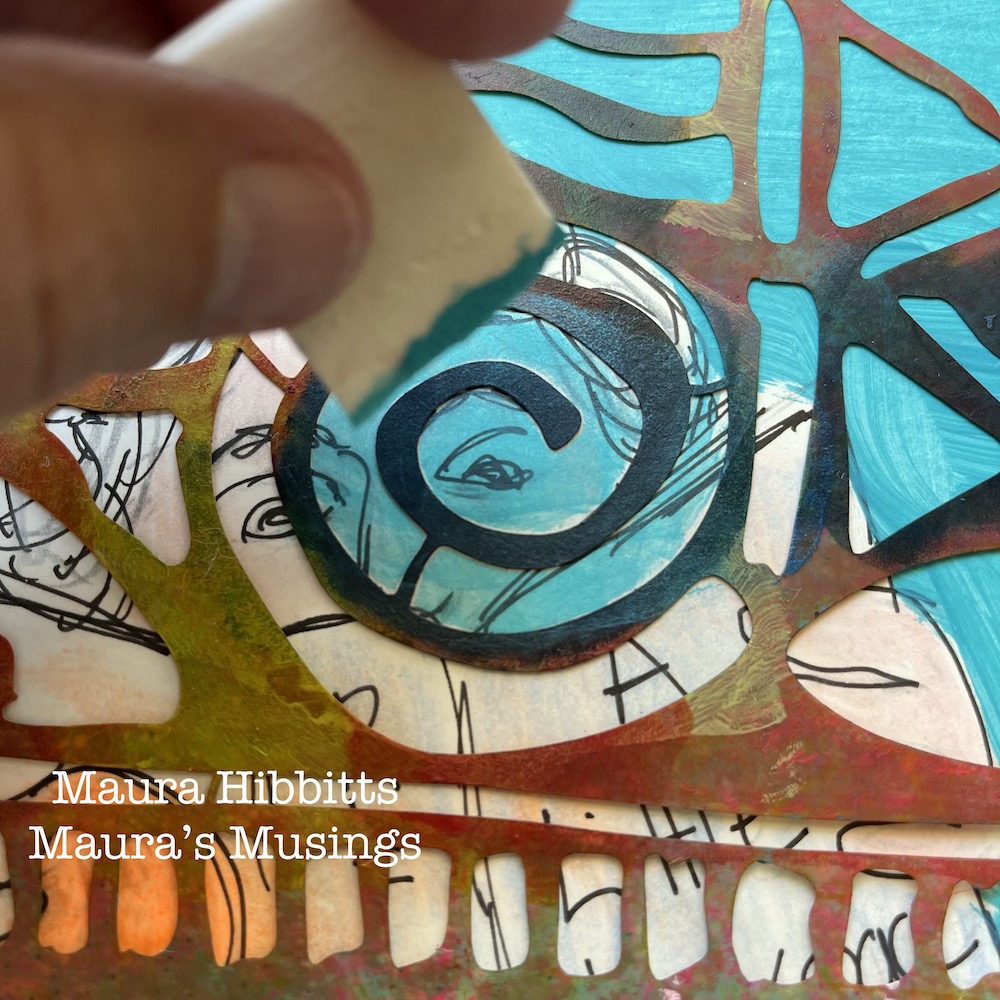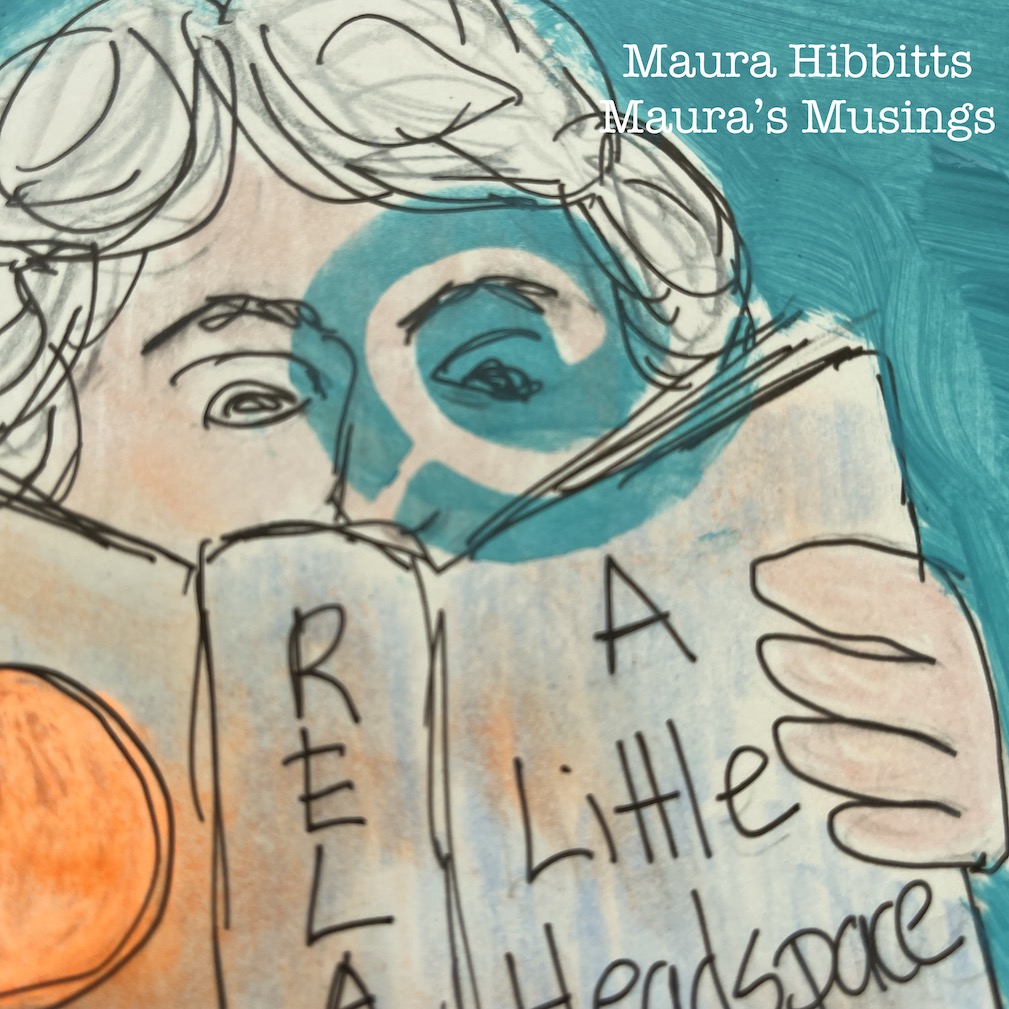 Now, it's time for more stencil play. I chose Nathalie's Art Deco Empire stencil for the lower portion of the page. I like to use cosmetic sponges to blend the paint into the stencil with a light touch, and here I used primary cyan. I decided to lay the used stencil on the opposite page and wipe the paint off onto the page with a baby wipe. It's almost like getting a ghost image.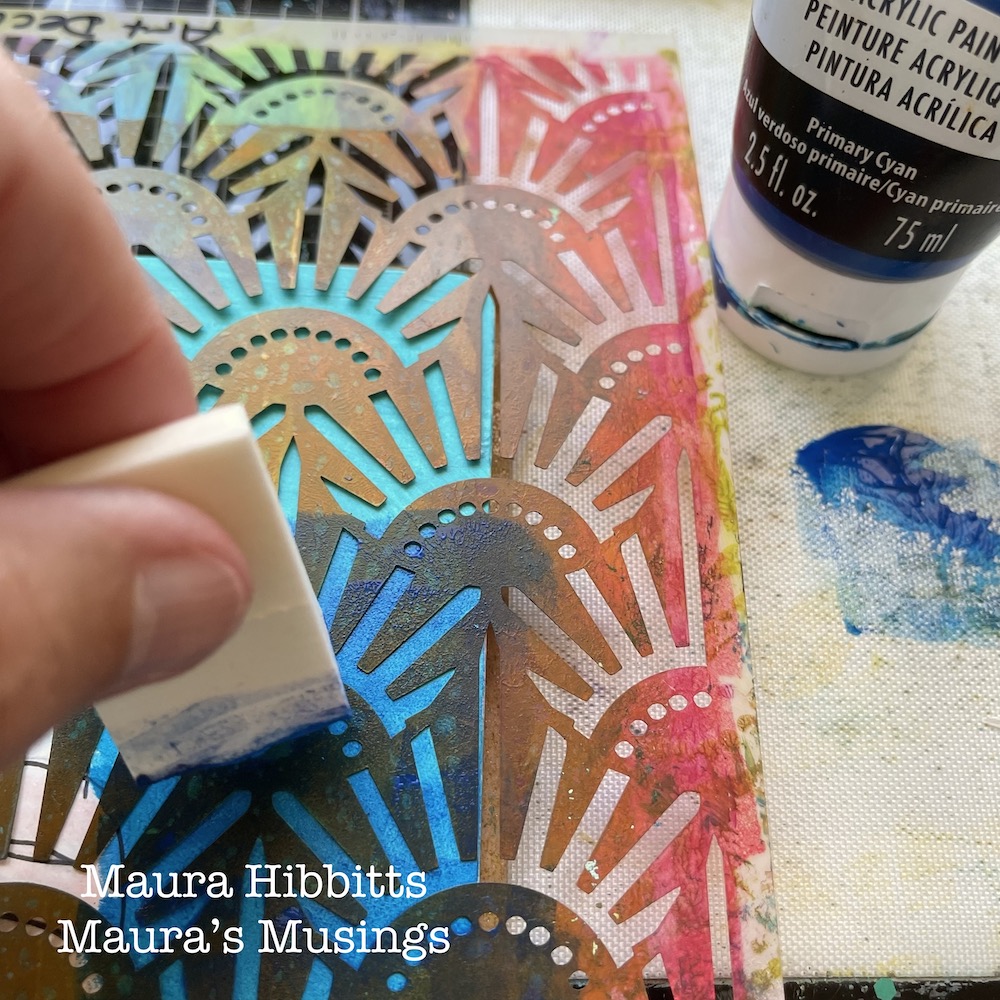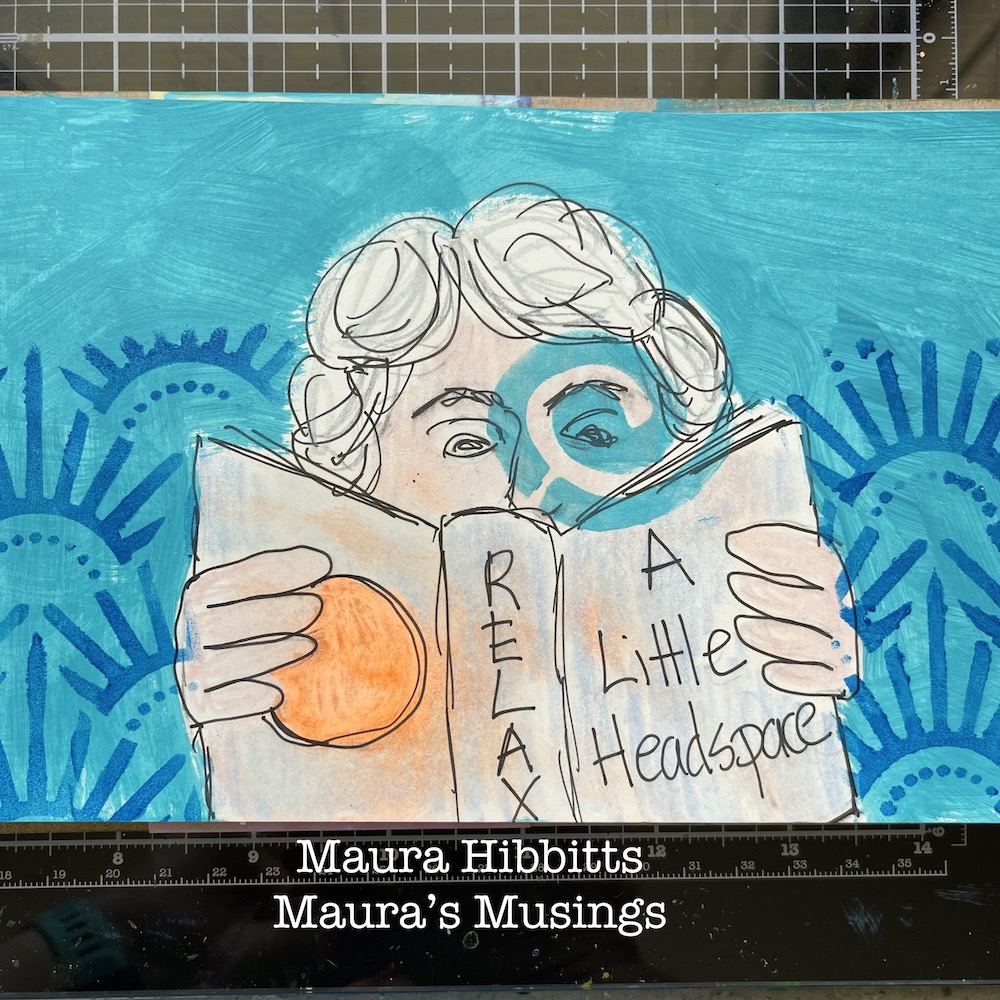 For the upper portion of the page, repeat the process using Nathalie's Art Deco Fairview stencil and quinacridone magenta paint. Again, wipe the stencil off onto the opposite page.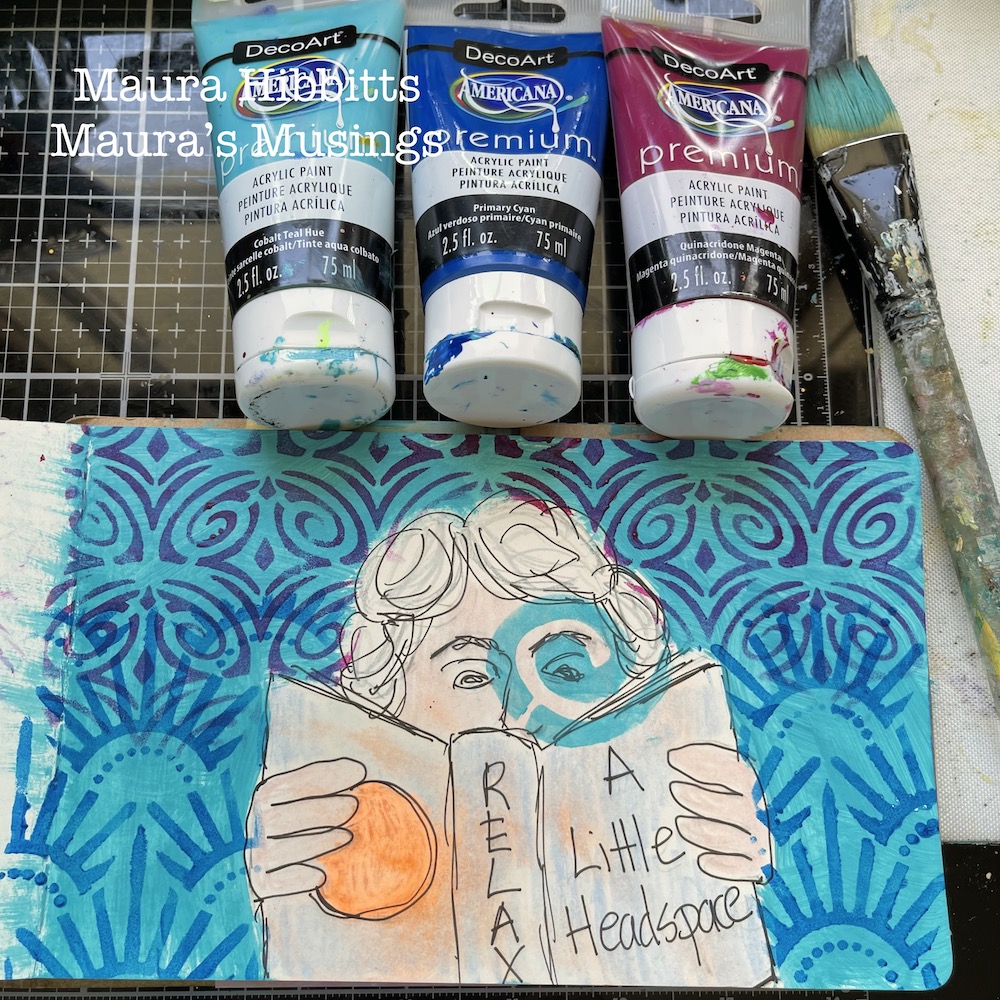 Final step is to add some journaling. I used a Posca paint pen and hand lettered my words over the page where I wiped off the stencils. I like that bit of pattern in the background.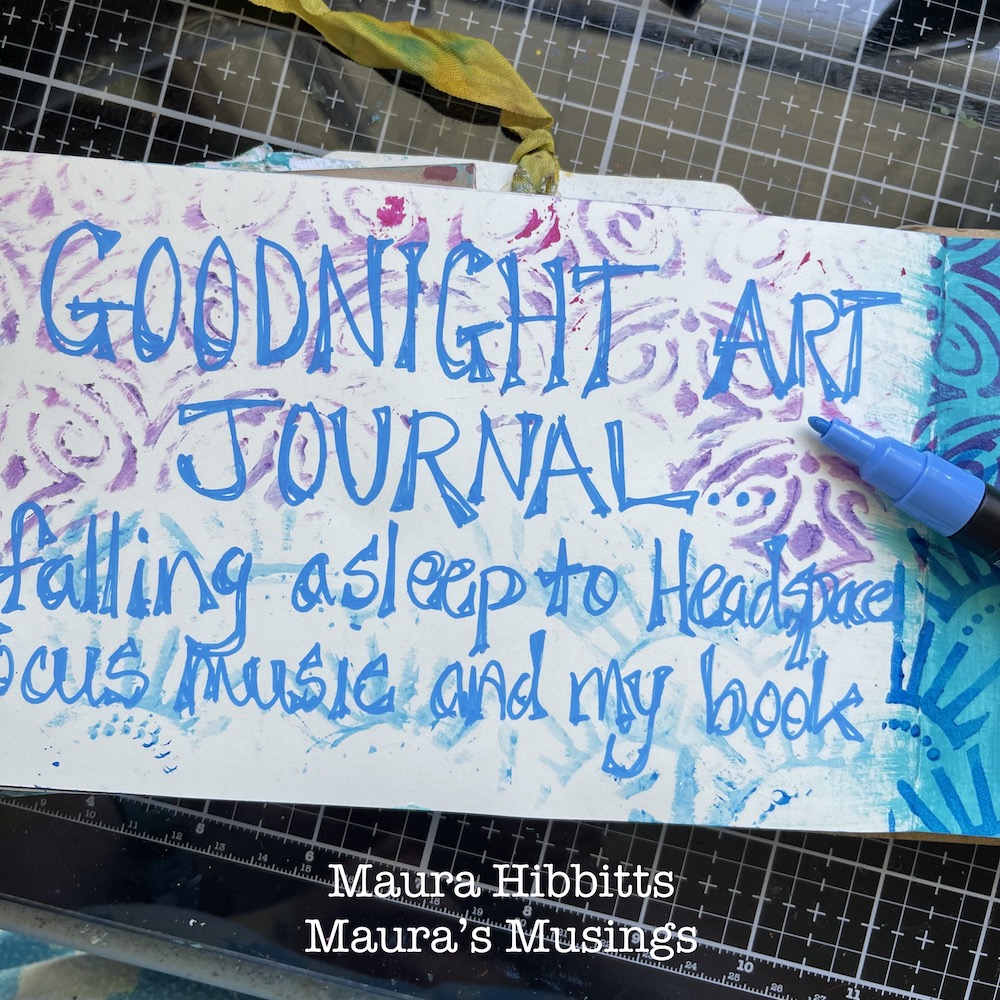 Music and reading relax me as I unwind for sleep. What are some of your favorite ways of winding down? I hope you have a good night!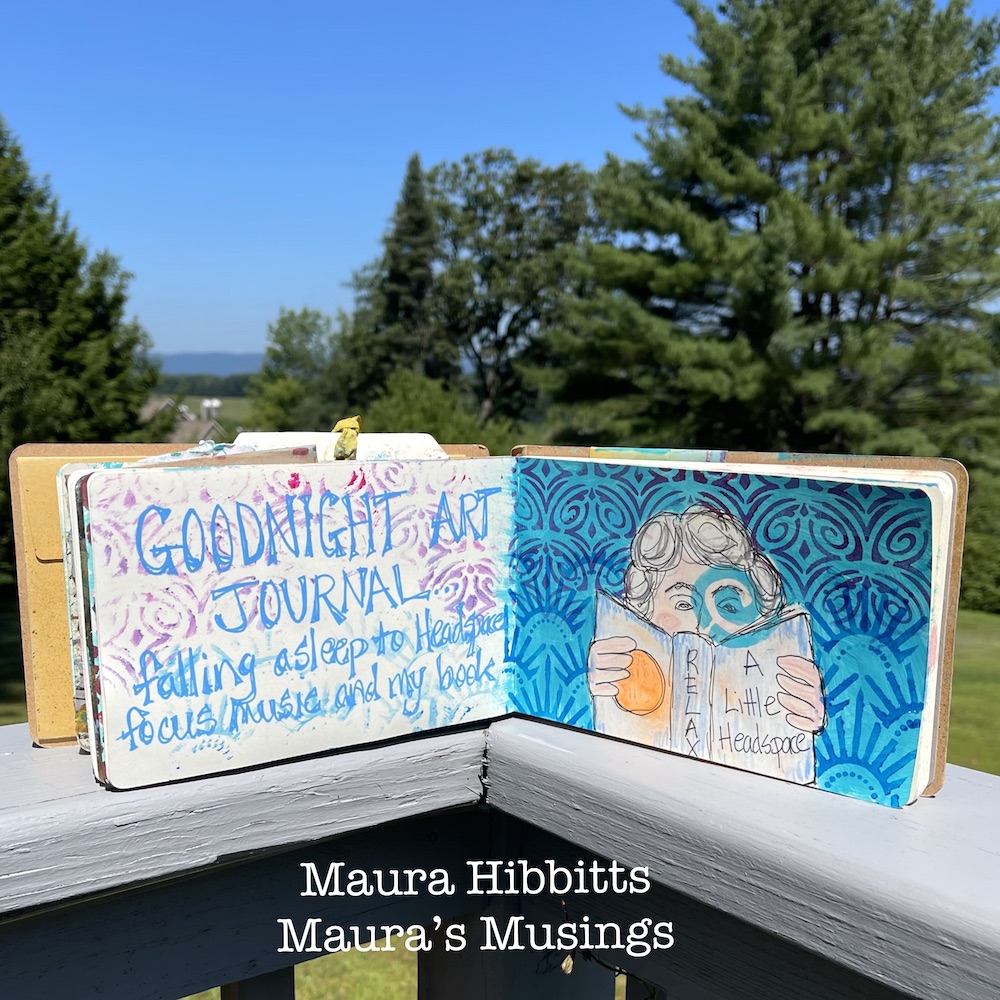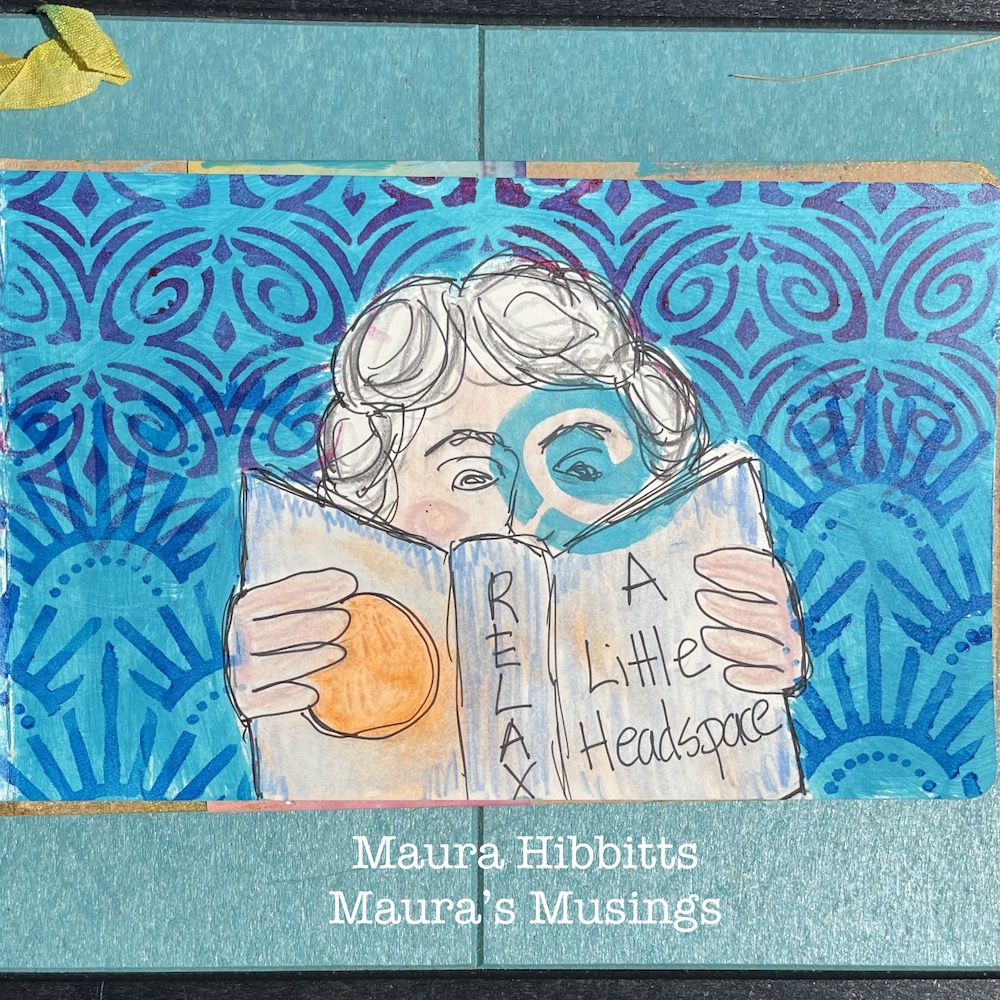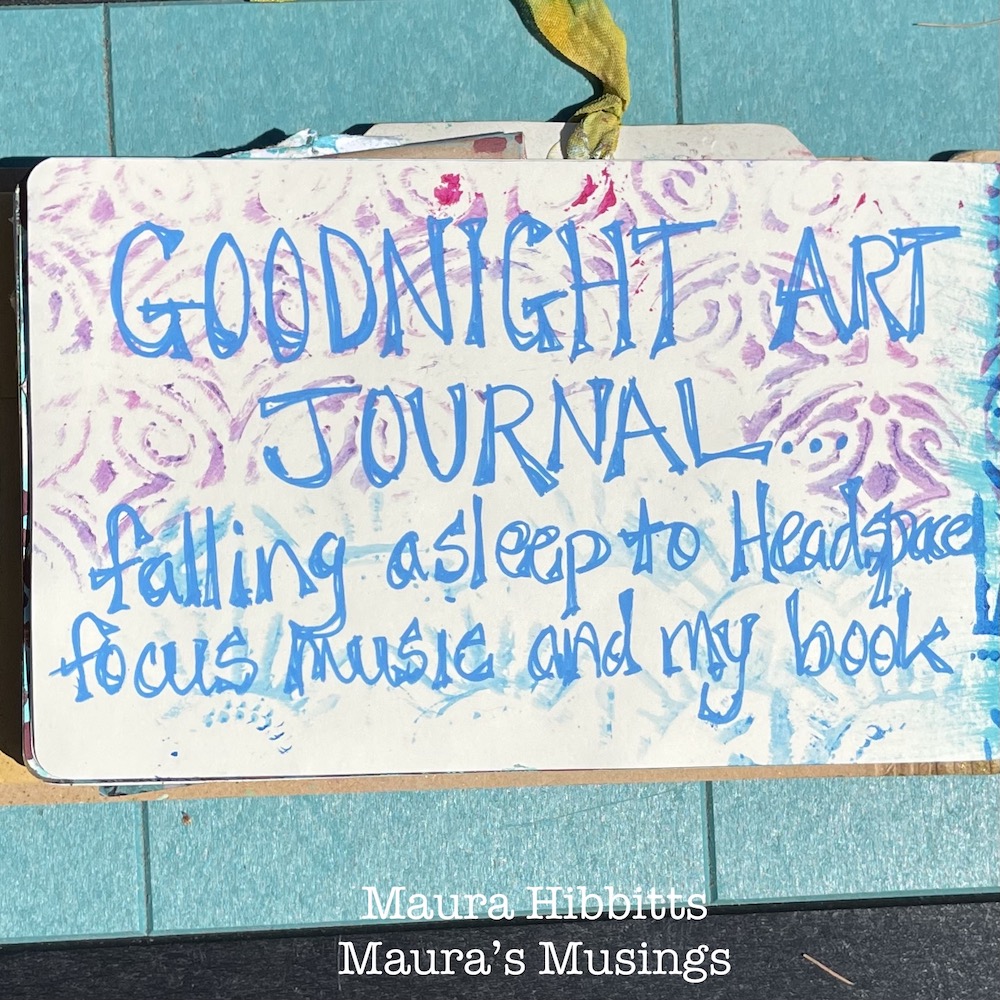 ---
Thank you Maura! Love your cute drawing and how the stenciled background came together!
Give it a try: you can find all my Stencils in my Online Shop and here are some of the supplies Maura used: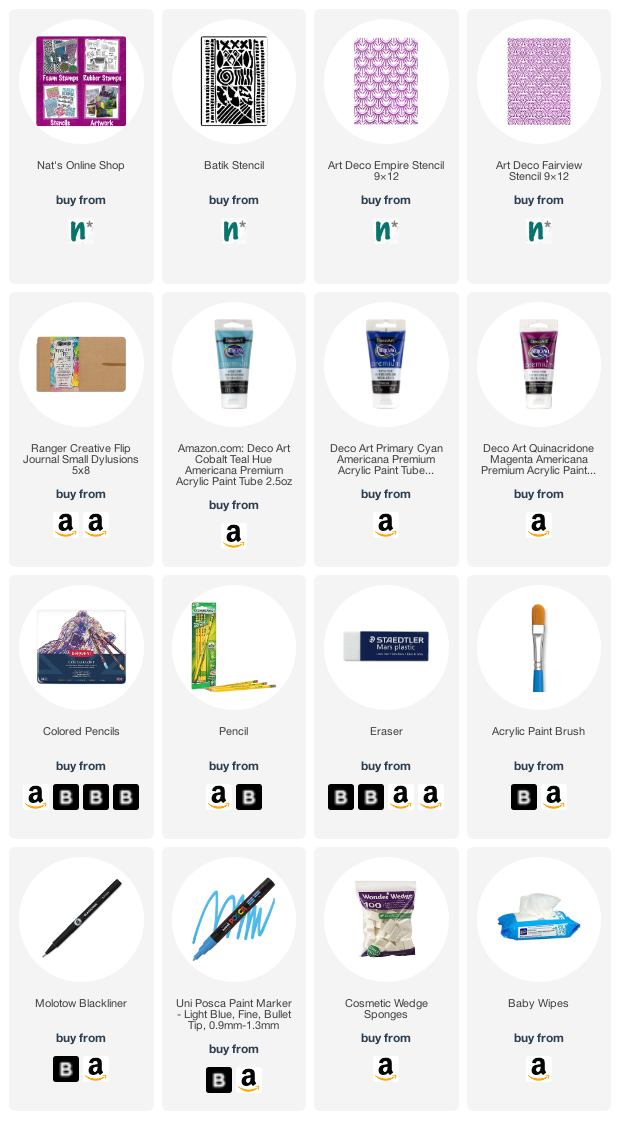 Looking for more projects? Follow the Creative Squad on Instagram here.